L Brands Inc. (NYSE:LB)
Bands Volume 200 SMA 50 SMA 20 SMA Videos Alerts Articles Events

Iceman: $LB - no longer a #FallingKnife - back above the 50dayMA
Bridget: Notes: $XRT getting crushed. $M $LB $COST $WMT $FIVE $KSS Breakouts that are working: $BZUN, $DLPH, $DHI $FIZZ $CX $OSUR New Breakouts: $PYPL $ATHM $KRO $EWW $CF $BWA $MOMO $EDU $TAL $JD - nice bounce off the 50dma $LMT $NOC $RTN - still working $VALE - moving higher, ER on 7/27 $PKG - nice bullish engulfing candle after flag $MRAM - #ipo new high on volume
Bridget: ...
$XRT - retail is showing some improvement $BURL $HD $LULU $RL $LB $GPS $JWN, $M and $KSS report tomorrow
$MPC - this oil stock is the best of the bunch
$BA - starting to look like a double top again
Iceman: $LB ShortPuts #FallingKnife – today I covered a short May 50.0 Put at a point that I originally sold for 1.20. Despite the fact that it is out of the money 2 points with 3 weeks to go, in early April the stock collapsed to 43.04 before gaining it all back recently. I decided I don't need added the risk on this name because I am still short Aug 45 and 42.5 Puts and Nov 32.5 Puts that are nicely profitable. One of my unwritten rules is if a Put that I sold for 1.20 gets up to 7 or 8 dollars and then gives me a chance to get out ahead, I take it, and don't look back. I would have taken the stock if it had stayed down. The current move shows why that would have worked too.
Bridget: Is retail ready to make a comeback? $RL $LB $JWN $EL are all starting to make new uptrends. $RL has ER on 5/18 and looks like it might make a run before then. Have an alert set at $83.
Bridget: Notes: Sell off in Retail, not where you want to be long: $ROST $ANF $RL $LB $EXPR Sell off in RVs following cars: $WGO $THO $CWH Breaking higher: $NXPI $CX $SWN $CHK $TOT $LLY $COG $BAX Further pullbacks in $AAOI $OCLR $FNSR $FN $KMT set alert at $40 $EBAY set alert at $34.50 $CHGG spiked on upgrade
TunaHelper: @DAN Might be nice to contrast $JACK vs $LB/$ARRS
debeers: $LB-took a booby prize but it was $JACK that was really busted. Horrid both.NP
Bridget: ...
news that imports might cost more $COST $DDS $TGT $LB $JCP $DKS $BBY
$IYZ - telecoms are breaking higher

$TWI - rally on increasing volume to new high. makes tires and wheels for construction equipment
$AZPN - breakout of squeeze to the downside on ...
Iceman: $KSS $M $JWN $LB $KORS $COH #FallingKnife - all good candidates for this Put selling strategy. Uses strike prices at or below the 52 week lows
sincity45: @Iceman $KSS $M $JWN $LB $KORS $COH #FallingKnife What would be an ideal month to sell a put or how far out would you go?
SierraJW: @tejas7 $ABB $BABA $GOOGL $AMZN $TEAM $CTRP $HDB $IBM $IBN $KMTUY $MSFT $RDSA $TCTZF $LCRX $LRCX (instead of LCRX?) $PANW $CHKP $MTN $BAC $C $WMB $SU $XME $NEM $BTG $CELG $VAR $UNH $RDS $GSK $SNE $HLMOX $UOVEY $FCAU $PNR $LB $VFC $MDT $PEP $CMCSA $NKE $UNP $SLB $APD $GE $SIEGY $HON
Bridget: looking at a big retail pullback across the board $JWN $KSS $M $JCP $LB $DECK. Can't find any new event. This could turn into a good buying opportunity once the selling stops, but actually wait for the selling to stop. #fallingknife
Lou: @Bridget $JWN $KSS $M $JCP $LB #fallingknife - Credit Suisse published a note this morning regarding downgrade of $JWN - "no catalyst in the foreseeable future." Probably same for the others.
Forexpro: @Lou $JWN $KSS $M $JCP $LB #fallingknife Thanks, Lou, Cramer today: "The mall is dying: long live Amazon". The latter isn't having all that stellar a session, either. Hope you're doing well; all the best!
Shopaholic526: @Lou $JWN $KSS $M $JCP $LB #fallingknife For retail, how about ROST?
Lou: @Shopaholic526 $JWN $KSS $M $JCP $LB #fallingknife - I don't follow or invest in retail so I can't say anything about $ROST.
Trixie: @Bridget $JWN $KSS $M $JCP $LB $DECK #fallingknife $BID seems to be beating its own tune, looks like it caught an upgrade.
tejas7: ...
$LB $VFC $MDT $PEP $CMCSA $NKE COST $MSFT $UNP $SLB $APD

China play.
$GE $SIEGY $HON

You can not argue against most of these companies. But will they work for 2017? Who knows? What's wrong with other 400 of S&P companies that are not liste ...
debeers: $LB-Victoria is Secret no more: the company outed itself with a pre-announcement that earnings were flat! Alors! NP
Aragorn: $LB on HOD
janner0814: @Aragorn $LB. Yep..... #NICE call on $LB. Thanks for the exchange per our previous discussions.... #PROCESS works! Anthology of LB posts*** (Was my best of "Best (Three) of 26 #TURNAROUNDS on 8/2/16" along with $TPX $IMS): http://tinyurl.com/lb20160818anthology
Aragorn: @janner0814 $TPX $IMS $LB #NEWBIES #SMM #PRESCIENT #PROCESS #PRESCIENT #lol #PROCESS #STOCKPICKS Always my hat is off to you for finding a system that helps identify stocks with the potential to turn things around and to begin a trend. Your scans do ...
janner0814: Awesome post J. Hey! Market wants to fall downwards, seems to have its fill of #DUMBMONEY buyers. @Aragorn $TPX $IMS $LB #NEWBIES #SMM #PRESCIENT #PROCESS #PRESCIENT #lol #PROCESS #STOCKPICKS
janner0814: My "Best of my 26" Best TurnArounds," ranked according to a Trend Intensity of the past 21 days: $TPX, $IMS and $LB. #NEWBIES: Click on the "$" symbols to display #SMM members, who were #PRESCIENT to reveal early moves. Why is @Aragorn on a few of the lists? (Perhaps @Aragorn's #PROCESS is #PRESCIENT? #lol. Remember #PROCESS over #STOCKPICKS). http://tinyurl.com/janner20160801ti21
fitzfour113: Stocks in influenced by SMM: $FCX; $XOP; $LB; $QCOM; $QRVO; $XLV; $IJJ
geotheo: $LE - taking some for the trend reversal trade. Above yesterdays high. Thinking this will be similar to the $LB trade.
judysteiner: $LB-- great call @DAN
DAN: @judysteiner $LB Thank you! 8-) Just one more blind dog, happy to have found a bone after 20 years of digging.
DAN: $LB $XRT -- if you look at the daily chart of LB, you'll see a really solid rebound. If you zoom out to the weekly chart, you'll see that it could still snap back further. Maybe to $70??
DAN: $LB continues to search for a bottom. $LOW -- a nice sunny spot on a very cloudy day in retail. What do $COST and $WMT have in common? A lot of pain.
DAN: This morning, several stocks we've been watching are rebounding off recent lows. A few stocks relating to the homebuilding industry are still in bullish patterns, such as $XHB, $BZH, $HOV and $HD. (In the case of Beazer, I'm pointing to a probable ...
lostsheep: $FINL- down? In sympathy with the $LB earnings report and guidance and the death of the mall?
mradams0621: #earnings tonight $CRM $LB $HPQ $RIG $WLL $ETP $IMAX $RLYP tomorrow morning ; $BUD $BBY $CVC $KSS $AMCX $APA $CPB $SFM $W $SEAS $RDUS
TunaHelper: $LB is falling after its sideways consolidation / vol squeeze over the past 3 weeks.
champ: $LB - Earnings after the close...I'm long... might hold part....? $DRI ..working.
champ: $LB - $84.20 -New position - July Sales Conference Call tomorrow 8/6 - Earnings not until 8/19/PM they should beat.
dunsek: #RadarScreen stocks crossing the 8ema and PSAR flipping to positive: $MOS $LEG $EXPE $AA $WU $GILD $LM $MON $NWL $LB $AON $BRKB and a looky here: $EFX which squeezed, popped outside the 3rd bb, pulled back to test in a 4 day slide, then bounced on the 8. Out of all of the 8ema/PSAR ones, $MOS is really interesting rhrn- looks like it might have put a bottom in on Thursday after a 2 month-long, 20% tank. FD long $AA and a bit of $GILD
champ: $LB - Climbing on recent news...same store sales were up 9% in the 5 weeks ending on 4/4. New tgt at Piper Jaffray $103. Looks like it's going to move up and thru the 50d from the recent drop. Earrings not until 5/21. New long swing yesterday...will try to hold this sleeper going into earrings.
Iconbrushman: $LB Consumer discretionary sector and working. Nice on-balance-volume and promising ADX.
ginny: $LB out of VS. 94.85 will be an all time high. XRT looking good
woodman: $LB been rocking. No position, however.
champ: $LB - Added yesterday and again this morning RHRN ...reported great same store sales in Nov 8.0% ...est. was 4.1%. This stock is going to do great going into X-mas....a very strong buy.
DAN: @woodman $LB -- Cramer was pumping the snot out of this stock a couple of weeks ago. I looked at it and concluded that it was a bit extended. I passed. Not sure if I even mentioned it in a Strategy Session. Obviously I was wrong -- it was extended...but it keeps getting more extended, which is exactly what the best stocks do.
champ: $LB ...Adding
debeers: $HBI/$LB- If i hear about L Brands from Cramer et al one more time I am going to vomit.Why? L Brands, as seductive as the bosomy angels are, is up 31.89% year to date. To which I say BFD! $HBI-the tidy whitey underwear company is up 61.36%. Am I asking you to forsake scantily clad models? No. Of course not. Rent a "movie." Then go out and make some real money with Hanesbrands!
champ: @debeers $HBI and $LB ...Funny and your right as always.
Trixie: @champ Retail , not sure if you would consider $HAS retail or not.. but it has printed a nice new 52week high.. $LB is also.. Actually as I go thru a list of new 52week highs, retail/shopping /consumer seems to be quite well represented... $FL also looks interesting to me. Looks to be breakign the recent downward trend.. and still in the larger upward trend, Would expect it to play well off the $UA/ shoe trend/theme..
hwyflier: $CLF : T+3, Yes, the $LB pattern. Also known as the POS pattern.
gmb109: OFF TOPIC @ MONITOR SETUP - Either today or on Saturday, I would greatly appreciate information of how some of you are setting up a 2 Monitor Platform. I have given up on trying to watch 4 or 5 Sites on 1 Screen. Am adding another 21 inch Screen and anticipate going to split screen on each of the 2 screens enabling me to monitor 4 data sites. Any incite is greatly welcome and are you adding a beefed up Graphics Card. Thanks $LB - El Paso
Tim S: Hey $LB - at home, I connect another monitor to my MacBook Pro and use both screens as an extended desktop, scaling my windows to size as I feel necessary for the moment. My preference would be to have a three-screen setup that I could use, but I haven't been able to justify that expense to myself. Yet. :-D
gmb109: 59 Min @Ginny - Give you a "me too" .....working my way thru the 59 Min Course; so far on Disk 3. What a great Program. I like it better than the Short Seminar of last Spring (although it was great). I like the overviews @Dan is sharing with us. I have wondered about this course for months, and finally made the jump. Too all and especially newbies....so far well worth the investment. Best of luck in the new year to you and all of our SMM Team. $LB - El Paso.
gmb109: @HERETIC - What is the crystal ball saying about $DOW !! :-) $LB EPx
imortalz: ...
This disaster is not just a corporate nightmare but also a International political on between the US and the UK. Obamas hard words on $BP were right on the money but they are also a nice way to say UK get your house in order now. The British $LB ...
Russ: ...
$MCD, $GAS, $CPB, $GIS, $KR, $CLX, $FDP, $GPC, $LB, CXG, and $ZEP held their 50 dma on Friday.
And $KNL, PAS, $SYNA, $SWN, JDAS, and $OLN have moved up after posting higher lows.
Thanks, @Bob, for inviting some comment on the coming week and helpi ...
Russ: Keeping in mind Evan's post at 9:30 am, here are some stocks that beat earnings or have given higher guidance or both, and have potentially constructive charts. $YUM, $FAST, $TSO, $COH, $GPC, $CERN, $WAB, $KNL, $SXT, $BAS, $LB, $ABI, CXG, NITE, PAS, $RYN, WLP. No recommendations. Be careful of the sector and industry.
razmataz: EARNINGS-> and other important data (copied) busy week coming up. note coco, dltr, sigm, dell, petm, mrvl MONDAY, Aug. 25: Extended-Hours Earnings: CN.Economic Data: 10 a.m. Existing Home Sales. TUESDAY, Aug. 26:Extended-Hours Earnings: APSG, BIG, BGP, $CHS, $COCO, $DAKT, $HAIN, JCG, $SAFM, $TUES, VSNT.Economic Data: 10 a.m. Consumer Confidence; New Home Sales; 2 p.m. FOMC Minutes. WEDNESDAY, Aug. 27:Extended-Hours Earnings: $AEO, ANGN, CHRS, CEO, $BWS, $CWTR, $DLTR, $LONG, $FCEL, $HEI, JAS, $MW, $SEED, $OSIS, $SIGM, SYNO, TLB, $TIVO, $VVTV, XETA.Economic Data: 8:30 a.m. Durable Orders; 10:35 a.m. Crude Inventories. THURSDAY, Aug. 28:Extended-Hours Earnings: $ARUN, $CONN, DLM, $DLIA, $DELL, $DLLR, ENER, $ESL, FLE, $FRED, GOT, $JMBA, $LB, $LAYN, $LTON, LAVA, $MRVL, NOVL, $OVTI, $PETM, $SHLD, LNUX, TLVT, $TIF, WIND, ZLC.Economic Data: 8:30 a.m. Chain Deflator; GDP; Initial Claims. FRIDAY, Aug. 29:Extended-Hours Earnings: JRJC.
Larry Bethel: Long time lurker, first time poster. @Ian, I have some bond funds you might be interested in for stowing cash. All CEF's; $FAX, $NUV, TEI. All have had some tough periods in the last 6 months but are normally pretty stable and acting well right now. $LB
sparrow: @edfiggy, i read your human lamenting regarding $ONXX -- us traders struggle with the $LB Syndrome! He left 5 mil on the table! Oh, but he booked a cool 1.3 mil in one day! Hey @Bob... Hey TQ... and all those just getting on.
Visit the Trading Forum to join in the discussion.
| | |
| --- | --- |
| Stock Price | $USD 48.95 |
| Change | -0.08% |
| Volume | 2,542,320 |
L Brands Inc formerly known as Limited Brands, Inc., operates as a specialty retailer of women's intimate and other apparel, beauty & personal care products and accessories under various trade names.
Request Video of LB
Already a member?
Sign in here.
Earnings
February 28th, 2018 - 2017 Q4 Earnings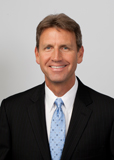 Dan Fitzpatrick
Stock Market Mentor gives you EVERYTHING you need to succeed in the market; all in one place. How easy is that? Dan Fitzpatrick and his elite community of traders share trading ideas, strategies and much more. Dan Fitzpatrick--a world class Technical Analyst, trading coach and regular CNBC contributor--gives you access to all of this with a 14 day FREE membership. Get started TODAY and start trading better TOMORROW with the following premium content:
Nightly video Strategy Sessions with a game plan for tomorrow
Got a stock you want Dan to look at? Just ask.
Patent pending video alerts instantly delivered to you when one of Dan's trading signals is triggered. This is not your typical price alert. This is a short video explaining the action you need to take to make money. No more "Woulda, coulda, shoulda"
Access to over 53,000 stock analysis videos
Access an ever expanding library (53,000) of educational videos that will save you time and make you money
Join a team of friends and traders that have one thing in common; a burning desire to succeed.

Become a Member Today!
Gain immediate access to all our exclusive articles, features, how-to's, discussion group and much more...
Satisfaction Guaranteed!
Your Stock Market Mentor membership comes with a 14 day, no questions asked, 100% money back guarantee!