Amazon.com Inc. (NASDAQ:AMZN)
Bands Volume 200 SMA 50 SMA 20 SMA Videos Alerts Articles Events

Henry: $AMZN As you know the FTC is investigating their price claims. I was looking to buy something on AMZN and went to the manufacturers website to see if it was a deal. The manufacture claims that both Ebay and AMZN are selling a mix of real and chinese knockoffs from the same bin. Birkenstock has claimed the same thing. Is the government going to standby and let this company destroy every retail business in the US? I think their is real political risk in this company. I'm not starting a political conversation of what the government should do, I'm saying it's a possibility. Just bought some Aug 1010 calls on the bounce
bsafriet: @issues $NKE $NKE and $AMZN entered into an agreement to sell $NKE branded shoes and other merchandise on $AMZN. It's a big deal!
captron: $HD - Taking a beating this morning on news that Sears will use $AMZN to offer its products.
Mpower27: @captron $HD $AMZN that might be the first move Eddie lampert has done that could help bail Sears out.
captron: @Mpower27 $HD $AMZN It will be interesting to see if it really works. $HD can lower prices and fix that problem very easily.
gilman23smm: @bsafriet $GLW $AMZN $NVDA $AAOI Thank you for sharing your insights. I'm always interested to see practical application of different option strategies. Good trading.
CHOFF: Upcoming FAANG earnings reminder: $GOOGL July 24 $FB July 26 $AMZN July 27 $AAPL Aug 1
phgruver: $AMZN and $SHLD are going to put $HD and $LOW out of business? I don't think so. I've been looking for a better entry to add to my hugely profitable $LOW position, and I think I just got it.
Vehid: @phgruver $AMZN $SHLD $HD $LOW Looks like AMZN name is enough these days to do anything. Broken Sears roared today because AMAZON. Seeing what happened to $COST, not sure if $HD or $LOW can come up anytime soon.
CHOFF: @phgruver $AMZN $SHLD $HD $LOW - agreed....$COST and now $HD killer, I think not.
DAN: Good morning. Futures are pointing to a slightly higher open this morning. Just a few comments before the open because I'll be hosting a training session in just a few hours and there will be plenty to discuss at that time.

The bank stocks should ...
Henry: $AMzN The big boys are back from lunch
haroldzero: @Dan $AMZN, Hi Dan, thx for the trading idea on AMZN, in short term, what is the target price?
DAN: @haroldzero $AMZN pre-earnings? My guess would be around 1,050 or so. Always tough to estimate...but it's obvious that big money is still bullish on Big Jeff.
bsafriet: @haroldzero $AMZN I'm not Dan, but my "back of the napkin" price target is 1089. Round this up or down as you see fit. Reports Q2 results 7/27 at 16:01. Should make an interesting call to listen to. I expect fireworks as usual and I am currently long Aug'17 $1000. calls and have a Jul'17 940/945 put credit spread that expires this Friday. I plan to take profits on the long calls prior to the Q2 report. Good luck!
haroldzero: @bsafriet $AMZN @Dan, Thank you
bsafriet: @champ $GLW Couldn't agree more. I'm long the stock and have also been carrying a long diagonal call spread - the last position was the July'17/Aug'17 30.5/28 calls. Closed this out yesterday rather than rolling out and up. Will reopen another dia ...
Forexpro: Re: $AMZN, $GS

Hi, Friends,

Stop the presses; Lloyd Walmsley at $DB has cut his price target on $AMZN to 1135 from 1150. Of course, at times, that's the bid/ask. Value added, Lloyd: thanks! According to SeekingAlpha, $GS' trading revenue was off 40 ...
DAN: $AMZN -- testing $1020. 1019.95 was the high. Watch that level. Stock has been consolidating since early July below that level. It's an important resistance line. Those of you who follow pivot points -- R2 is at $1020.47.
DAN: $AMZN now above 1020.
ROSEY: @DAN $AMZN Decisions, decisions. Nail biting and my daughter is too LT sanguine. Possible target?
DAN: @ROSEY $AMZN This year? $1200. Probably being conservative (Not kidding).
ROSEY: @DAN $AMZN Bless you...i can stop worrying about my daughter.
Robert1965: $AMZN been trying to buy an option, can't afford the stock, what would be a good strike price , date, missed up bad on apple
BocaRick:
Robert1965: @BocaRick $AMZN #Dan #Weekend what weekend chart of the day, this week was $AAOI
Henry: @Robert1965 $AMZN Last one I saw was on 7/10 Prime Day
Henry: @Robert1965 $AMZN I'd say fuggetaboutit The stock mores more than 10 points a day and while that may mean a profit on your options of 30% in a couple hours, it also means it can drop that fast. Then you put in a sell order halfway in the spread, that becomes the high ask and down it continues
Forexpro: Re: $APRN Poor $APRN, poorer shareholders. SeekingAlpha reports that $AMZN has applied for a trademark: "We do the prep. You be the chef." Hope your week is off to a great start; all the best!
audrina0904: @Forexpro $APRN $AMZN - Apron is not an inexpensive service for most people. $AMZN will eat their lunch
Forexpro: @audrina0904 $APRN $AMZN Thanks, Audrina, We've used Blue Apron, but generally prefer Hello Fresh when we indulge. I would think that an entrance by $AMZN will put a pall over the whole sector, quite possibly even making it more difficult for the fledglings to raise capital in the private equity market. Agreed that $AMZN will almost certainly be willing and able to live with smaller margins. Hope you're thriving; all the best!
DAN: @audrina0904 $APRN $AMZN Amazon will make their lunch...and sell it to them for cheaper than they can make their own. (Imagine owning the local Whole Foods Market store...and making pre-packaged meals ready to send out pronto. As I've been saying for years, Lex Luthor (Jeff Bezos) is going to take over the world.) Rumor: Amazon is going into the electric car business. Probably won't need the $4 billion in government subsidies though.
DAN: @Forexpro $APRN $AMZN It's off to a great start unless you're long Snap Apron.
ROSEY: @DAN $APRN $AMZN Have you seen any info. that mentions if they would focus on human driver in control or....?
DAN: @ROSEY $APRN $AMZN No. I haven't. I don't know that much about it.
traderbren: $AMZN - It's time to bet against Amazon, says famed money manager Doug Kass
audrina0904: @traderbren $AMZN Well that guy is never wrong, we all better run to the exits! LOL
DAN: @traderbren $AMZN LOL. It is falling to test $1000. Always need to follow Doug. Often, he's like Gartman -- just do the opposite, and you'll make money. Gartman covered his short in oil this morning...which is probably a good move. Oil looks like it's bottomed...though the base-building process can be very very long, so don't get excited about the bubblin' crude.
traderbren: @audrina0904 $AMZN - LOL. We'll see some weakness, but he's certainly taken it in the shorts many a time too. ;-)
DrScience: @traderbren $AMZN briefly breaking below $1000. We'll see if it holds.
Lou: @traderbren $AMZN - the only thing that makes Kass "famed" is that he writes well and is a legend in his own mind. Unfortunately he's one of those guys who is often wrong and never in doubt. I used to sunscribe to RealMoney Pro and have noted his frequent and stubborn wrong calls.
trader123: $AMZN Showing strength in the premarket. Bidding $1,002
DAN: Good morning. The futures are pointing to a much higher open, with the Dow 30 futures up about 100, and the S&P up around 10.50. Traders are enthusiastic because of a sense of clarity coming from Chair Yellen. Yep. In prepared remarks to the H ...
DAN: $AMZN -- Resistance is at $1003.50. Hasn't broken above that level today. Needs to do it soon, or we've probably got the high of the day.
audrina0904: @DAN $AMZN - Unrelated, but the intraday chart of $NVDA looks identical...
DAN: @audrina0904 $AMZN $NVDA Yep. It does. Very close.
DAN: $AMZN $TSLA -- I think they're done for the day, gang. At least for the morning. No hoping and praying allowed.
success: @DAN $AMZN took half off for 26% profit . . leaving the rest ride for a bit . . nice recommendation
DAN: $AMZN -- I held some AMZN 990 calls going into today. When the stock popped, I set two stops during the first 15 minutes of trading. One higher than the other, based on the intraday movement of the stock, looking at 1-minute and 5-minute bars. I w ...
DAN: @success $AMZN That's great, success. Trading in fractions! Way to go!
cmaxwel1: @DAN $AMZN $SNAP $APRN (you can add me to the $AMZN list, I bought a the hockey puck echo for $35 yesterday). Seems like they have built an Amazon like eco system.
DAN: @cmaxwel1 $AMZN $SNAP $APRN Great! I think they've got a great suite of products. Having something in my house capturing everything I say is scary. I mutter and talk to myself a lot, and it's not Stuart Smally. More like the Grinch. Last thing I need is the thought police knocking on my door saying, "You crazy!" LOL.
Upward1: @DAN $AMZN $SNAP $APRN Aw Snap...That's hilarious
bigbartabs: @DAN $AMZN $SNAP $APRN ... SNAP name change to AW SNAP... either that, or another 4 letter ticker that starts with "S".
DAN: $AMZN -- high of day
grcjr: @DAN $AMZN - closed my July Options ... been waiting to move out.
rem2088: @grcjr $AMZN Time to dip a toe in ?
DAN: @rem2088 $AMZN Yep. I have some call options. I'll sell them if/when AMZN gets to $1,020. I am hoping (I know, there is no "hope" in trading...but still...) that this will happen in the next few days. Strong stock; strong market.
champ: @ROSEY $ULTA The recent drop was because of $AMZN but I think the #News that I read this morning was that they ....did not discount their beauty supplies on Prime Day....but I can't find the article now....could get even more of a bounce and I have a Spec day trade position
bsafriet: @audrina0904 $SPX $DJI $NDX $NVDA $LRCX $AMZN $AAPL $NFLX $TSLA $QRVO $SWKS $MCHP $AMAT $EA $AEIS $MPWR Doesn't volume always run lighter in the summer? I'm keeping on top of my stops and making money while it's here to be made. Have just about made back $$$ lost in June's sell off. Don't plan on giving it back this time.
DAN: Good morning. The market will open slightly lower this morning, with the big news being Amazon's Prime Day -- a 30 hour sale that started last night at 9 am. Analysts expect it to generate more than $1 billion bucks (which is a lot, even for Jeff B ...
audrina0904: @woodman $ULTA I'm sure it can somehow be tracked to $AMZN.
traderbren: $AMZN - working its way back.
grcjr: @traderbren $AMZN - MarketWatch post notes that "Amazon's Stock Falls On Prime Day For Third-straight Year ". Would like to have known about this yesterday :-)
grcjr: $AMZN - I took a quick look on the prime ?? deals ?? . Did not find anything I needed.
Forexpro: @grcjr $AMZN LOL, Yeah, Grcjr, For those already long Amazon-branded technology, it's just a large - okay, huge - garage sale. One person's junk is another's treasure, of course, but it seems remarkably random, and not all that appealing. I might have been interested in a 43-inch Amazon TV, but only the 55-inch model was on sale. Thanks, anyway. Dunno that it will be a huge money maker. The people who flog the "special deals" are certainly working hard, though. Hope you're coining it without breaking a sweat; all the best!
audrina0904: @grcjr $AMZN - LOL I have always thought that about Prime Day. Mostly junk, but they sell a lot of it...Only thing that tempted me was the Alexa device at half off...I'm an $AAPL house though and want to wait for the overpriced home pod coming out around christmas.
grcjr: @Forexpro $AMZN $FDX $UPS - I had thought that maybe the shippers would be the winners but not so today anyway. Wonder just how much the new $AMZN planes will cut $UPS, $FDX, and the USPS.
grcjr: @audrina0904 $AMZN $AAPL - no way am I having Alexa or other here even if it comes with Steve Jobs' voice. Think about it. An open mic 7/24 with a login required so they might know who and what is going on. The telephone scammers are voice printing anyone who will talk to them. Should be easy to voice print everyone in a room and know that your neighbor is over for drinks. ... Yea, I'm a bit paranoid but I'm afraid that I'm not paranoid enough. ;-)
DAN: @grcjr $AMZN Me too.
DAN: @grcjr $AMZN $AAPL I have similar views. I'm proudly a "late adopter" of many things. Lots of people pride themselves on being an early adopter. I guess I'm just not that confident that the latest whiz bang thing is great. Maybe it's just buzz.
grcjr: @DAN $AMZN $AAPL - On a semi-serious note some 20 years ago I worked at a place with semi serious security concerns (for a business) and a couple people figured out how to hijack any workstation on the network. They would set up audio sounds to go off for specific user events ... like a toilet flush when a specific app aborted. Things like that and worse have been done more recently via applets that you obtained by visiting a "really great" website, triggered by visiting a hacked website.
indigo1948: @DAN $AMZN $AAPL - I am afraid we have lost enough of our privacy over the last decade. Privacy and solitude to a degree can be a good thing for one's personal insight and ability to think independently. We seem to be expecting too much to be done for us - just an opinion.
infocus: @indigo1948 $AMZN $AAPL That makes at least two of us!
audrina0904: @DAN $SPX $DJI $NDX - Not that it matters much, but I agree...Take a look at the leadership stocks of the past...The rallies of the last few days have come on lower volume and they have not come close to taking out their highs. $NVDA $LRCX $AMZN $AAPL $NFLX $TSLA $QRVO $SWKS $MCHP $AMAT $EA $AEIS $MPWR - All have rallied to some extent after leading for months/qtrs but none have done so on significant step in and buy volume. $NVDA yesterday got a lot of significant talk from the analysts and moved up nicely with the market but the volume just wasn't what I'd like to see, I hope I'm wrong, but big money is either on the sideline, or not comfortable moving back in.
DAN: @audrina0904 $SPX $DJI $NDX $NVDA $LRCX $AMZN $AAPL $NFLX $TSLA $QRVO $SWKS $MCHP $AMAT $EA $AEIS $MPWR Sure it matters, audrina0904. Everyone's opinion matters. And I do think that a lot of money is going to the sidelines...and not a lot of money is running onto the field. I find Jaime Dimon's recent comments to be the most significant. http://www.businessinsider.com/dimon-central-bankers-are-facing-an-unprecedented-challenge-2017-7 Basically, he's saying that, because of the Fed's actions over the past 8-9 years, we are in uncharted waters. No one really knows how this is going to play out, and it's probably going to be worse than people suspect. Best line: "We act like we know exactly how it's going to happen, and we don't." Enough said. --Dan
audrina0904: @DAN $SPX $DJI $NDX $NVDA $LRCX $AMZN $AAPL $NFLX $TSLA $QRVO $SWKS $MCHP $AMAT $EA $AEIS $MPWR I AGREE - it's impossible to know how it will play out...markets dont like uncertainty, that enough would be enough to sell...I just wonder what grannie will be saying.
bigbartabs: @DAN $AMZN $AAPL ... well one things for sure... at $1200... I will not be an early adopter of the next iPhone. It seems to me they are really narrowing the customer base with a phone that expensive. Frankly, I have no interest in being on my phone every second... making $1200 seem like a good deal. Not to mention that I'd rather go out and actually look at the Sierras, rather than looking down at a picture of the Sierras... that somebody (with a long red tongue, big eyes, and the appearance of a dog) took 5 seconds ago. Then comes the picture of their lunch.
traderbren: $AMZN - nice move back to the HOD.
grcjr: @traderbren $AMZN - stealthy
traderbren: @grcjr $AMZN - yep, sure it. Maybe it was due to all your purchases on Amazon today. ;-)
traderbren: $AMZN - Amazon.com Inc(AMZN) said on Tuesday it has sold more than three times as many Echo family devices worldwide partway through its Prime Day sale than for the entire event in 2016, an early sign of its performance on one of its biggest business days of the year.
Forexpro: @traderbren $AMZN Thanks, Traderbren, It is a nice price (50 percent off, that is); I bought mine at the last Prime Day, and I think that they're 10 bucks cheaper this time around. Wonder how much they're coining on each one, although that isn't something that seems to always concern Mr. Bezos. Hope you had an excellent day; all the best!
ROSEY: @grcjr $AMZN $AAPL Interesting post. Please expand what " ...voice printing" is and how it could be used detrimentally. It may be caution is not paranoia in this new world environment. I did see a warning to never answer "YES" to an unknown phone caller asking if this is you. They would then bill big and if challenged, say you ordered something and proof is that you answered "YES" to ordering it. Privacy is becoming difficult.
DAN: $AMZN #pivotpoints -- Note that AMZN is bumping up against %%#.84, which is the R3 pivot point. It's been at that level for about 15 minutes and now trending lower. So the short-term path is down. If the stock pops up above $994, then the daily uptrend continues. I've lightened up my position to take profits and still let my position work, just in case AMZN starts catching more bids.
audrina0904: @DAN $AMZN #pivotpoints Coincidentally the Nasdaq is trying to push above the 50dma...Seems to be a lot of important price points being tested this week.
DAN: @audrina0904 $AMZN #pivotpoints And that's right on R1 too. So yes, there are a lot of things happening today.
DAN: $AMZN -- Bridget just informed me that Amazon Prime actually starts tonight...so that changes things a bit...but not much. Bottom line is that the results, if better than expected, should boost the stock price higher than it is here. But thanks, Bridget. Hate to give out wrong info. 8-)
champ: $AMZN @ $993 up around $15, watching closely now because I'm holding a Spec swing position...HOD was $994.67....but my guess is....that maybe we could get a little higher....the $1000 level would be nice.
champ: $AMZN HOD @ $998.82 up $20.
traderbren: $AMZN - just an FYI - Amazon.com's($AMZN) Prime members doubled since 2015 to 85 million currently, reports said citing Consumer Intelligence Research Partners. Prime members spend an average of $1,300 per year on the site compared to $700 for non-members, according to the report.
mikeo561: @ROSEY $AMZN -- Hi @ROSEY. While 3 and 7 are prime, I meant that 47 and 12347 are also prime. Thanks for your post.
puttz: $AMZN Back above the 50. Lets see if it stays out of the dog house.
:
ROSEY: @rj7150 $AMZN #From Thanks rj.
mikeo561: @ROSEY @Forexpro @rj7150 $AMZN -- Thanks to all of you for the information. I got a text message from a co-worker whose wife works with mine at Amazon fulfillment center. His wife was interested in perhaps buying some Amazon stock (nothing like inv ...
ROSEY: @mikeo561 $AMZN mike, i could be wrong, but did you mean 3 and a 7 are prime numbers?
Wolf: $AMZN Reused the weekly 925 put and STO weekly 950 puts. Hope I don't regret it.
champ: $DJI @ 21,480 $SPX @ 2,429 --- The $DJI has now bounced 284 points off of Thursday low @ 21,195. Very strong market as traders/investors rotate in into targeted sectors that has been lagging but are now bouncing because of positive #News. The names ...
mikeo561: $AMZN -- what the heck happened to AMZN? It's shows a print of $123!!!! Flash crash? Anomaly? Al-Gore-ithm gone wild? Thx.
Visit the Trading Forum to join in the discussion.
| | |
| --- | --- |
| Stock Price | $USD 982.91 |
| Change | -0.38% |
| Volume | 2,338,080 |
Amazon.com, Inc., serves consumers through its retail websites and focuses on selection, price, and convenience.
Request Video of AMZN
Already a member?
Sign in here.
Earnings
October 26th, 2017 - 2017 Q3 Earnings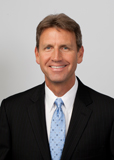 Dan Fitzpatrick
Stock Market Mentor gives you EVERYTHING you need to succeed in the market; all in one place. How easy is that? Dan Fitzpatrick and his elite community of traders share trading ideas, strategies and much more. Dan Fitzpatrick--a world class Technical Analyst, trading coach and regular CNBC contributor--gives you access to all of this with a 14 day FREE membership. Get started TODAY and start trading better TOMORROW with the following premium content:
Nightly video Strategy Sessions with a game plan for tomorrow
Got a stock you want Dan to look at? Just ask.
Patent pending video alerts instantly delivered to you when one of Dan's trading signals is triggered. This is not your typical price alert. This is a short video explaining the action you need to take to make money. No more "Woulda, coulda, shoulda"
Access to over 50,900 stock analysis videos
Access an ever expanding library (50,900) of educational videos that will save you time and make you money
Join a team of friends and traders that have one thing in common; a burning desire to succeed.

Become a Member Today!
Gain immediate access to all our exclusive articles, features, how-to's, discussion group and much more...
Satisfaction Guaranteed!
Your Stock Market Mentor membership comes with a 14 day, no questions asked, 100% money back guarantee!