Baidu Inc. (NASDAQ:BIDU)
Bands Volume 200 SMA 50 SMA 20 SMA Videos Alerts Articles Events

bRobert: $BIDU gap filled. Long leap calls
bRobert: $BIDU MACD cross Imagine that. Long leap calls
bRobert: $BABA $BIDU Double bottom bounces Long leap calls. remember these prices one year from now
bRobert: $BIDU Killing off h&s top. Small inv h&s forming with target $246. Long calls Double bottom trade
bRobert: $BIDU I like the double bottom setup in BIDU . Clearly defined risk close by. Will be monitoring . Double bottom setups have been paying off handsomely for me. NTES HD many more. They represent low risk/high reward opportunities if managed well.
bRobert: $BIDU double bottom working
etmagic: any thoughts on $BIDU?
bRobert: @etmagic $BIDU Double bottom bounce. Now a tad late or trade small or wait for pullback/bounce
champ: @etmagic $BIDU ---- For those who like the stock, it was a target, before it bounced $12 over the last few days, now risk is back in the stock because others bought on the low and the only thing that I know on this stock now is, they will take profits on any turn but if you think the markets are, going to keep climbing in the short term, then it would be alright but your really too late...need to look for other targets...and as you can see..... some have started taking a little profits. $MSFT, would be a little less risk...IMO. LOL
PhilHarmonic: @etmagic $BIDU Doesn't seem to have much energy. Looks toppy..It's been going down while the markets have been moving up. Stay away and move in to the stocks that are winners.
bRobert: @PhilHarmonic $BIDU If the head&shoulder top is killed off, there will be a very violent counter move. I've been long from below /double bottom trade. Not my first choice for new entry until h&s killed.
bRobert: $BIDU double bottom. Target $270
Gary: ...
$BIDU
$TSLA
Trading cycle:

Time to buy
Time to hold (and not buy);
Time to sell.
$IPGP

$PYPL
$ALGN – careful here. I would be out (if I was in).
$YY
bRobert: $BIDU Potential right shoulder forming. Target $275+ . alert . >$250
bRobert: $BIDU $270+ target Above Fib resistance Long leap calls
bRobert: $BIDU ADX MACD cross Target $270
vfr777: $SINA Was looking at the $SINA chart and it looks similar to the $BIDU chart. Just an interesting observation!
bRobert: $BIDU if >250 . Target $270+
bRobert: $BIDU Watching for ADX MACD cross. Price > 247.1 . Target $270 area
bRobert: $BIDU Break above fibonacci resistance $245 and then 50d . clears path to $275
optionswealth: $BIDU Found this. The battle for AI-enabled smart speakers is also being waged in China, with Baidu (NASDAQ:BIDU) introducing its Raven H, which will go on sale in December.
bRobert: $BIDU double bottom bounce. Higher high Bollinger bands. High targets
bRobert: $BIDU Low risk entry. Long leap call spread. Possible Spinoff
issues: @bRobert $BIDU Wouldn't a spinoff be bad for BIDU?
issues: @woodman $BITA $YUMC $YY #Chinese did you add? I have a starter in $YY and thinking of adding with the higher lows. Also have a small position in $BIDU
woodman: @issues $BITA $YUMC $YY $BIDU #Chinese - I don't have any Chinese stocks at the moment. $BITA could put in an earnings run here. But I only see an estimated earnings date of 11/15.
woodman: @issues $BITA $YUMC $YY $BIDU #Chinese - I bought some $BITA.
billybob_jethro: @woodman $BITA $YUMC $YY $BIDU #Chinese I've been in this puppy $BITA all year. Looking for 60 at year end. It is a wild ride but nice bounce off the 50
woodman: @billybob_jethro $BITA $YUMC $YY $BIDU #Chinese - then you've done very nicely. Congrats.
bRobert: $BIDU starter position via calls. Stop $237.20 Low risk/ very high reward.
issues: Bought or added to the following $BIDU $ECHO $CC $AEIS $YY $UCTT. Thinking of doing what Dan suggested and selling some $PAYC...since it reports tonight.
woodman: @issues $BIDU $ECHO $CC $AEIS $YY $UCTT $PAYC - interesting list. Thanks. Fyi, $CC reports 11/2 amc (I will hold mine through).
issues: I think the last of the sellers have sold so I added to $CELG. I see the BO on $ESPR so I started a position (again). Added to $CTRL and $EDU. Looking at $BIDU - huge beat 2.19 to 3.89 (unbelievable!) Yet it's way down 23 points. This may be a low risk buy point but I am waiting for confirmation.
issues: @bRobert $BABA compares to $SINA on the chart. $BIDU ? Someday... Holding 1/2 BABA.
rachel: ...
10. $BIDU -- Stocks that are going higher don't do this. Likely to find support here...but there's supply now.
11. $ALGN -- Big blastoff. Even the bears are wearing Invisalign. EPS was 82 cents/share. Came in at $1.01. Big beat! Yo ...
Bridget: Earnings this afternoon: $GOOGL $AMZN $BIDU $WDC $MSFT $INTC $EXPE $GILD Earnings tomorrow: $MRK $CVX $ABBV $XOM $RCL
rachel: ...
COTD: $BIDU – buy this selloff to $230? Only with a stop.
$SPX -- still and eternally rangebound. Afraid to sell...and afraid to buy. Like playing tug-o-war with a string.
$DJI – status quo
$DJT – Bird Strike! Engines on fire, ...
rachel: ...
$BIDU – uptrend still intact. Very extended….too extended to do anything.
$MOMO – This is falling and should NOT be owned. Not for a long time. Double H&S completed. $MOMO could fall to $20 before finding true support.
EPS/Re ...
rachel: ...
2. $BIDU – strong. Very overextended here. Earnings Thursday. Overbought now. Risky to hold.
3. $MOMO – coming out of volatility squeeze to lower prices. Distribution here. Don't be in this!
4. $WB – fallen below 50 day ...
Reif99: $BIDU ATH on volume
bRobert: @Reif99 $BIDU Classic volatility squeeze breakout 20+ points run with little drama
Gary: ...
15. $BIDU – all time high.
16. $EDU – volatile uptrend. Watch 50-day MA as support.
17. $TAL – leveling out short term. Needs time to set up. 10/26 earnings.
18. $PRAH – breakout from squeeze
19. $$NXPI – breakout ...
Gary: ...
10. $BIDU – coming out of pivot. Chasing now.
Other:
11. $OLLI – still going.
12. $COR – 47% of float is short.
13. $FIZZ – strong/steady growth
14. $NTRI – Growing at 48% / year. Alert $57.00
15. $WTW – 25% of ...
rck89: $BIDU I've been trading in$BIDU for awhile with very mixed - i.e. mostly negative - results. Is this really a holding stock? If so, any idea of the long term (1- 2 year) prospects? Comments, thoughts appreciated.
bsafriet: $ATHM $TAL $WB $SINA $BZUN $EDU $BIDU All these are moving today. $BIDU looks like it will set a closing high and maybe ATH. Long $BABA $ATHM $WB $BZUN
Bridget: #Notes: Healthcare stocks coming out of squeezes: $ALXN $VRTX $REGN $ESPR $PFE $MRK $CI and $AFL at new ATH $WYNN at new all time high. $LVS and $MGM also looking good $XLK - $MU back up at all time highs, $CRM working,$SMH looking strong $PANW up big on earnings, also move $CYBR and $FEYE $TECD $AMBA - down big on earnings Chinese stocks working: $BIDU $TAL $EDU $WB $SINA $XOP - recovering. $MPC $BHP $RIG making strong moves $ABT - new 52 week high $OC - great construction stock $SNDR - cup and handle Another big day for car stocks: $GM $F $FCAU $KMX.
PhilHarmonic: @jbuc5222 $BIDU Will it break to the upside or the downside?
jbuc5222: $BIDU squeeze breaking out to the upside
gwenzee: $WB $BIDU China's Cyberspace Adm. is investigating these stocks for violations of cyber security laws. Claim they have been used to spread "violent terrorism, rumors, and obscenities." Don't know where this will go but it's China. NP
bigbartabs: @gwenzee $WB $BIDU ... interesting... violent terrorism, rumors, and obscenities. Also the first time I've heard of a China connection to our main stream media.
gwenzee: @bigbartabs $WB $BIDU FB and TWTR are shut out of China's huge market.
Bridget: #Notes: Earnings moves today: $ALB - to support $VRX - gap and crap $MAR - still in channel $W - looking toppy, failed breakout $KORS $RL up big $ZBRA - IBD50 $PRAH - IBD50, breakout $SEAS - 59 min trade $MTW - this move is now over $TCMD - breakout $ESPR - breakout $EBIX - breakout Earnings after close: $DIS $PCLN $CBI - very high IVR $FOSL $ATHM Big turn around in the afternoon Retail continues to improve. $LULU $CHS $FL $GPS $TJX $WMT $JWN Oil continues to sink $OIH but refiners are holding $CVX $BP $COP $AAPL - breaking higher $BIDU - same $VG - up big today, new all time high, big volume $GSM - breakout $JHG - breakout $CIEN - at support $MDXG - close to breakout $DHR - breaking down further $GLNG - breaking down further
DAN: @BigJack No, I'm not. Watching it though. I probably should be in it...but I'm just not. Not yet (earnings in a couple of weeks, so might start moving higher like $BIDU and $WB).
DAN: @humble $FB No. I close that short. I made a modest profit, but the stock is just slowly drifting lower and there's always a risk that the stock reverses higher -- like $BIDU is doing.
DAN: $BIDU -- put a fork in it. It's done.
champ: @DAN $BIDU ---- Yes, it looks like all the Chinese stocks could roll-over...?
bigbartabs: @champ $BIDU ... kinda looks to me like everything could roll over.
bsafriet: @champ $BIDU Aye skipper, man the life boats?
champ: @bsafriet $BIDU ---- Yes, all are now dropping....I was waiting...
bsafriet: $BIDU My $BIDU put position finally in the green. Long Aug'17 215/225 put vert debit spread.
DAN: @champ $BIDU by the time they are obvious to everyone, they enter the danger zone where the potential buyers hovering below the stock are few...compared to the potential sellers who are getting nervous.
champ: @DAN $BIDU ----- Yes, most are always..... either to early or to late.....I just caught a great move on $WTW.... but OUT for now.
issues: @DAN $BIDU the China ETF with social stocks is $KWEB. This is one I want to buy when it turns back up. I now have $EWH.
spmeyers: @champ $BIDU $EDU nearing 50-day
champ: @spmeyers $BIDU $EDU ....I'm OUT of all of these #Hit and Run trades for now and just watching and waiting for new entries....($BIDU $BABA out for good) but my main targets now are $MOMO and $WB because I sold both of these this morning.
DAN: ...
If you look at stocks like AAPL, they're popping on earnings...but not holding their gaps. Various stocks like $BA and $ILMN (totally different industries) break out and then keep going. But they are the exceptions, not the rule. And even the hig ...
champ: @DAN $BA $ILMN $BIDU $NFLX $FB ---- I'm not carry very many positions and taking profits on zig-zags and even in my $PXD trade, if they give me their $$$ I'm going to take them...this Market can really chop you up...I agree with everything that you said and Thanks for the heads-up on $VZ this morning and now I expect... that you will comp my next bill.
psa512: I'm short $BA also. $BIDU is another one when it breaks 222.
Shopaholic526: @psa512 $BA $BIDU $ULTA I'll give it another day.
DAN: Just a quick note this morning about where I am looking.

While there is a lot going on today, my attention will be primarily on Amazon ($AMZN), Boeing ($BA) and Baidu ($BIDU).

Boeing is up so much that it looks like a blowoff top. So I'll be watch ...
DAN: $BIDU $BA -- short BA and BIDU. AMZN...nothing to do here/yet.
wijimmy: @DAN $BIDU $BA Where is the cover for $BIDU
Beaver: @DAN $BIDU $BA I am trying to understand "shorting". When you short BA and BIDU do you us Put Spreads? and if so, what value?
roadrunr: @Beaver $BIDU $BA Shorting a security means borrowing it from the broker on margin and selling it. You will have to pay a fee and buy back the security eventually. This is a short-term strategy to make money a falling price.
DAN: @wijimmy $BIDU Cover is slightly above the opening rotation high...and that's been hit already. I have covered my short and am now just waiting. Do not be short BIDU right now.
DAN: @Beaver $BIDU $BA Nope. Sell the stock. no options.
tejas7: $BIDU getting stronger. I am out of short. This broader US markets into Emerging market rotation may be pushing it higher than where it should be..
DAN: $BA $BIDU $AMZN -- market is pretty strong today, and I respect the volatility. I have covered my short in BA for a "break even". Shorted it on the way down, covered it on the way up. Meh. That's trading. $BIDU -- I lost a bit of money on my short, but I have made it back and then some b/c I pivoted and bought the stock. I have tight, fractional stops along the way. My intraday price target is $220...That's the level at which I'd be looking for selling. If you are not an active trader who is used to adapting quickly, this is not your market.
champ: $BIDU @$219 for now and its still holding in... at right around HOD....guidance was very strong ...still holding my position....for now......buyers still stepping in....not many sellers at this point....volume is at YTH high and its still early.
champ: $BIDU ....now short...going to see how it goes.
bsafriet: @champ $BIDU Looks like you might be a tad early? Still watching......
champ: @bsafriet $BIDU ---- Yes....to early...it dropped a little off of $220....but.the stock is still really strong and it looks like this last recent wave of shorts are starting to cover....a little RHRN...but you never know...if it falls it will be fast.....but I'm out for now at around entry and back watching....struck-out....maybe next time....
champ: $BIDU @ $199.35....still hanging around this 20 month high....earnings on 7/27/AH....could break thru but really know-way to know....still hold my position.
champ: $BIDU HOD now...up + $3.50
champ: $BIDU $197 ---- Working going into earnings on 7/27/PM....this could #BreakOut at anytime....they should beat on ER ...I'm long.....#Next target is $200....then $205....take a look at the 2 year chart
champ: $BIDU HOD for now at $198.70 up $5.50...2.78%.....going into earning on 7/27/after... but still expecting zig-zags and still looking for a #BreakOut at some point but that might not even happen but all is good as long as it keeps slowly moving up.
woodman: @audrina0904 #Chinese - watchlist (in order of today's performance as of a little while ago): $TCEHY $MOMO $NTES $BITA $JD $CTRP $SOHU $SINA $EDU $BABA $TAL $WB $BIDU $YY $CYOU
audrina0904: @woodman $TCEHY $MOMO $NTES $BITA $JD $CTRP $SOHU $SINA $EDU $BABA $TAL $WB $BIDU $YY $CYOU #Chinese THANKS!
champ: @bsafriet $BAC $C $WFC $DB $MS $JPM $AAOI $AMAT $LRCX $AVGO $NVDA $COHR $OLED $IIVI $IPGP $MU $VEEV $ADBE $GLW $AXTI $LITE $OCLR $NOVT $ANET $FNSR $MTSI $TSLA $LABD $Dan $WB $MOMO $TCEHY $NTES $BIDU #Trading #Spec #Positions #Economic #Non-Farm #Addi ...
bsafriet: ...
Still avoiding China ADRs; nervous about Party leadership elections still to come this year and their large debt, public and private. The recent censorship of $WB (impacts $MOMO, $TCEHY, $NTES, $BIDU as well) hasn't helped my sentiment either. The ...
DrScience: $BIDU ain't a financial, but it is defying today's sentiment. A higher low looking for a higher high, moving off the 200 DMA.
JJT1: $BIDU Sold $BIDU Jul 180 calls at about 50% loss. Need to learn to exit quicker when I'm wrong.
JJT1: $QQQ $AAPL $BIDU, $MOMO, $LVS I hate Fridays for trading. My plan was to sell things this Friday so not to deal with next week options expiry. This selloff in tech is cramping my style.
JJT1: $SOHU, $MOMO $BIDU Wow these and others big gap up at open and then whoosh down to yesterday close or below!
JJT1: $BIDU At green candle after tagof bottom channel? support BTO Jul 180 calls 10.05.
martyrb3: $EMQQ New position for Long Term portfolio. EMQQ designed to provide exposure to the internet and ecommerce sectors of the developing world. Top ten holdings include $TCEHY $BABA $NPSNY $NTES $MELI $CTRP $BIDU $JD $YNDX $MOMO. Up 44% YTD.
PRK: @martyrb3 $EMQQ $TCEHY $BABA $NPSNY $NTES $MELI $CTRP $BIDU $JD $YNDX $MOMO Interesting. Thanks for sharing.
Bridget: ...
Chinese stocks rallied then sold off $JD $WB $SINA $YY $EDU $BIDU
Defense stocks making a nice recovery $GD $BA $LMT $NOC

$NVDA - this beast just doesn't stop
$AEIS - working
$COHR - breaking to new high
$SHW - looking strong
$CC - at support, need ...
Bridget: keep an eye on $BIDU, it's at the bottom of its upward channel.
Forexpro: ...
Emerging Markets: Harding Loevner's emerging markets strategies have been closed to new investors for a while, but author Dimitra DeFotis spoke with one of the portfolio managers (Richard Schmidt) about his current faves. They include $TCEHY ( ...
Visit the Trading Forum to join in the discussion.
| | |
| --- | --- |
| Stock Price | $USD 250.05 |
| Change | -1.73% |
| Volume | 2,641,460 |
Baidu, Inc. is a Chinese language Internet search provider. The Company serves three types of online participants, which include users, customers and Baidu union members. The Company offers a Chinese-language search platform on its Website Baidu.com.
Request Video of BIDU
Already a member?
Sign in here.
Earnings
April 26th, 2018 - 2018 Q1 Earnings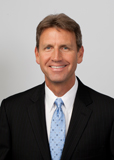 Dan Fitzpatrick
Stock Market Mentor gives you EVERYTHING you need to succeed in the market; all in one place. How easy is that? Dan Fitzpatrick and his elite community of traders share trading ideas, strategies and much more. Dan Fitzpatrick--a world class Technical Analyst, trading coach and regular CNBC contributor--gives you access to all of this with a 14 day FREE membership. Get started TODAY and start trading better TOMORROW with the following premium content:
Nightly video Strategy Sessions with a game plan for tomorrow
Got a stock you want Dan to look at? Just ask.
Patent pending video alerts instantly delivered to you when one of Dan's trading signals is triggered. This is not your typical price alert. This is a short video explaining the action you need to take to make money. No more "Woulda, coulda, shoulda"
Access to over 54,300 stock analysis videos
Access an ever expanding library (54,300) of educational videos that will save you time and make you money
Join a team of friends and traders that have one thing in common; a burning desire to succeed.

Become a Member Today!
Gain immediate access to all our exclusive articles, features, how-to's, discussion group and much more...
Satisfaction Guaranteed!
Your Stock Market Mentor membership comes with a 14 day, no questions asked, 100% money back guarantee!