JD.com Inc. (NASDAQ:JD)
Bands Volume 200 SMA 50 SMA 20 SMA Videos Alerts Articles Events

bnnybklyn: $TEAM added on the move above 60 long. Find myself back in about 60% now. Full on $PAYC, $MU, $W, $TGH, $TWTR 1/2 on $SMH, $WB, $JD, $ANET, $TTD, $CRM - working...
debeers: @optionswealth $ABBV $ICE $JD $HD - RE: $AABV - There is every reason to believe that this will do well on earnings if not into them.
Sher: Nice moves in the following: $ABBV – Forming R. side of cup – Stock up 2% - Had added to Mar. calls, Fri., which jumped 46%, this morning. $ICE – Stock up 3%; Mar. $75 calls up 192%, presently - Long both… $JD – ER, 3-1-18 – Stock up 2% - Currently long Mar. 47 calls, which are up 25%... at the moment.
optionswealth: @Sher $ABBV $ICE $JD Posted on $ABBV over the holiday. Posted about seasonality for $HD earlier today so in that same vein, here is $ABBV. Not as reliable as $HD because the history is not as long. Over the next 17 weeks, AbbVie has on average historically risen by 16.2% or stock price ~$137 based on the past 5 years of stock performance. AbbVie has risen higher in 5 of those 5 years over the subsequent 17 week period, corresponding to a historical probability of 100%
Gary: ...
13. $JD - double top or C&H? Wait for $50.
14. $NOC - sell this. Will go lower.
15. $XHB - rates going up? Fed putting on brakes?
16. $DHI - you should not be in homies.
17. $LEN - nope.
18. $XME - don't buy.


Gary: #NOTES SS 020118 COTD: $CZR breakout. $SPX – likely to be here for a while. Earnings: $AAPL – beat earnings/revs. But missed iPhone sales. Guided lower. Not much reaction. Support at around $165. Why buy this stock? Is it the best one to own now? Because it's Apple? Not a good enough reason. $GOOGL – light on EPS numbers. $AMZN – EPS $3.75 vs. $1.85 est. (Remember when they didn't make money?) Growth Stocks: 1. $CTRL – stabilizing at around $26 2. $ESNT – Bullish engulfing pattern. Entry right here. 3. $CBOE – still working. 4. $GDI – buyable here. 5. $PRAH – stabilizing here. 6. $BLD – squeeze vs. consolidation? Discuss. 7. $KMT – tomorrow morning is conference call. Questions: 8. $JD – still consolidating Alerts: 9. $TTWO – breakout yeste44rday. Resting today on high volume. Wait for follow through. 10. $FB – looking like more continuation tomorrow? 11. $OSTK
CoyoteDuster: bought $JD yesterday, stopped out at 48.60 at the open today.
cmaxwel1: @CoyoteDuster $JD (sold today)
champ: @Toddmcartor $CANN #Schwab ---- Yes, I like all but you just have to remember, all are zig-ziggers but long term, should be just find and you need to be aware about the earnings dates on all. On $JD, there was M&A chatter on 1/25 and off of that news... the stock had that nice breakout on Friday....and it hit this New ATH. These stocks will all work and follow the markets, up or down. Thanks for the Info...LOL.
cmaxwel1: Adding $JD at open. IBD article reinforces SMM Strategy session notes.
kprestonsharp: $PFE breaking out. $JD may be also.
Robert1965: $JD looking for good entry 48.00?
bRobert: @Robert1965 $JD The good entry is gone. Wait for the next train, pullback/bounce
Robert1965: @bRobert $JD Thanks
bRobert: @Robert1965 $JD There are thousands of tickers to choose from. Many haven't left the station . Timing is important. Don't chase
bwcarnation1: $JD c & h b.o. new hi on huge vol
Sher: Correcting strike prices... Took profits in $JD & $AIG $CSX – Bottom print yesterday – Nice reversal today – Feb. call position up 173% (have a boatload) - Still very underwater, but a lot less so than yesterday! Looking to add Mar. $57.50 call position before EOD – Vol. 13,266 against open interest of 230… New positions, yesterday: $WBA - Feb. $77.00 calls $NAVI – April $15 calls
Gary: ...
COTD: $JD - Thursday with buy stop at $48.50. This could work!!

VIDEO ONE:

Smart/Dumb Money: Haven't seen it like this before. Very very bullish sentiment. Bulls make most money in a complacent environment. Drunks have more fun when the drink ...
rachel: ...
15. $JD – alert $48.50
16. $PRAH – does look like a shakeout. Can buy this here, with a stop at $91.14.vpg

MEMBER REQUESTS:
17. $UA – nothing here but gum on the shoes.
18. $RSPP: What do you think about an entry on this. Shoul ...
traderbren: $JD -- looks constructive based on this morning's move. Potentially the start of the next leg.
bRobert: $JD $60 target buy the pullbacks
rah: $VIPS (Vipshop Holdings; #ChinaStock. Online Discount Retail; Recent December $JD and $TCEHY investment) Up 5% today; 12% upside to chalenge May 2017 high. Above average volume (daily and weekly).
bRobert: $JD Walking to $50 target1. Add on pullbacks
Sher: Thurs., Fri.: Took profits in $JD, $VRX, $XLI, $XOP, & $UPS call positions Monday: Took profits in $AKS, $XLI (again), $NTNX, $CSX & $TECK call positions - Basically exiting most front month option positions... Reentered the following: $JD with Feb. $45 calls, $CSX with Feb. $60 calls, $TECK with Feb. $28 calls, and $VRX with Feb. $24 calls (on 3-4% PB) New positions: $VOYA, Feb. $50 calls; $TSC0 – Feb. $80 calls
bRobert: $BIDU $YY $BABA $JD Looking for phase 3 moves BIDU YY BABA . Jd target $50
bRobert: $JD Moving toward $50 cup/handle target . $46 Double bottom target acquired. Long from double bottom. Cooperative stocks complete several patterns in a row. Follow the yellow brick road.
bRobert: $JD Closing in on target 1 $46 (double bottom) Long calls
bRobert: $JD Raising stops as train pulls in to $46. Will likely reduce trading position around core.
bRobert: $JD Working $46 double bottom target 1 .
Sher: $VRX on the move – Long Jan. $21 calls, which are currently up 102% - Just took profits on these... out @ $2.62 - Current bid $2.38. $ICE also turning around – Jan. $70 calls are up 79%, today – These had really tanked, yesterday. Took profits on $JD (Jan. $43 calls), $CSX (Jan. $55 calls), and $X (Jan. $35 calls), yesterday, following huge bullish reversals. New positions: $CSX - BTO Feb. $57.50 calls $JD – BTO Feb. $43 calls $AKS – BTO Mar. $6 calls $TECK – BTO Feb. $26 calls
bRobert: $JD Target $46 If you're short, you're wrong
Sher: $CSX – Added to Jan. $55 calls, Wed. – Phase 3 in play as stock blows through R3 level ($55.96) – Calls up 48%, currently – Position now nicely green. $JD – Doubled down on seriously underwater Jan. $35 call position @ $.60/share, Friday – Took profits on today's 160+% jump. $TWTR – Added to Jan. $25 call position – Early phase 3 reversal (I hope…) $TRTN – Nice bullish reversal, today – Stock up 4.5%; Jan. $40 calls up 66%, though still underwater – Also added to this position, last week. $XLI – Continues to walk up 5-day MA – Nice L/R chart - Added to Jan. $75 call position, Fri. $ICE – All is not well, here - Getting crushed on Jan. $70 call position, at the moment…
Danzguy: @Sher $CSX $JD $TWTR $TRTN $XLI $ICE $TRTN looks strong on IBD stock checkup!
Sher: @Danzguy $CSX $JD $TWTR $TRTN $XLI $ICE - $TRTN... Thanks for the IBD update!
Danzguy: @Sher $CSX $JD $TWTR $TRTN $XLI $ICE Thx for the tip, I took a starter position at 38.82.
rachel: ...
5. $JD – Very short, 2-week base. Sher mentioned this in forum. Very choppy. Not something I would buy here.
$FFTY – monitor this along with S&P, etc. It's the growth $ETF.
1. $SMH – consolidating. Don't try to ...
bRobert: $JD flag. target $46 . (double bottom)
bRobert: $JD flag. Double bottom in motion target $46
bRobert: $JD There are 2 sides to many technical pictures. In JD there's Dan's h&s top scenario. There is also a double bottom in play with a target of $46+. Currently a flag/pennant. If the h&s setup is killed, the latter will prevail and then some.
DAN: @bRobert $JD Totally agree with you bRobert. One of those things is going to happen. Either the H&S will ultimately resolve itself and the stock will fall, or the stock is going to continue higher. I think it's even odds. JD has done really well until August, but has since retraced quite a bit. So now it's just in a multi-month, wide trading range.
Sher: Took profits, throughout week, on several long call positions: $AAL, $ABBV, $INTC, $CSX, JD, $TWTR, and $X – Back in $CSX, $JD, & $TWTR - Opened new long call position in $MGM.
bRobert: $JD Double bottom target $46. adding on pullbacks/higher low
DAN: $JD -- working.
bRobert: @DAN $JD You're a bit late to the party
DAN: @bRobert $JD Not really. JD is a stock that I've been bullish on, and covering, for a while. Not my first rodeo.
Smartstickman: @DAN $JD This one has been like riding a bull at Dan's rodeo. Have a firm grip now looking for $48 before getting bucked off.
bRobert: @DAN $JD . You struck me as more of a monster truck guy, not rodeo :)
DAN: @bRobert $JD I could go either way, pardner. ;-)
bRobert: $JD double bottom trade Target 1 $46
bRobert: $JD MACD ADX cross Double bottom trade working
bRobert: $JD Double bottom target $44
jbart1025: $JD saw some big action today
Bridget: #Notes: earnings: ADBE COST tomorrow $XLI - new high $IYT - holding strong, $FDX $UPS $CSX $KSU $UNP all look good $BA $NOC $LMT $LLL - still working $GILD $LLY $BIIB $PFE $BMY - coming out of a squeeze $AGU $POT - breakout continued today $ABBV - another breakout attempt $SOI - new high breakout $PRAH - nice follow through today $FCX - day 2 of this breakout $ERIC - breakout on news of deal with VZ $UTX - inverse head and shoulders $CAR/$HTZ - recovered since earnings $DE $CAT - still working $FLIR - in a squeeze $JD - high volume bounce off 50 and 200dMA. could break this recent downtrend $PII - Pullback buypoint $MRO - in a squeeze $IRBT - double bottom, basing
bRobert: @jbart1025 $JD Another double bottom trade. Many are working well in this market, for now. Will keep playing it until the game changes.
jbart1025: @bRobert $JD Thanks! OK to buy right here with a tight stop?
champ: @jbart1025 - @bRobert - $JD @ $40.80 ---- Double bottoms, work but this is... Day 7... on this trade...all should now be thinking about selling 1/2 , at this point, for protection...on the next turn lower...and this stock had a upgrade today, is why the stock had this great bounce. However, today most #all retail stocks bounced....in this sector $XRT. New....#Buyers need to enter, with a small size because you are late....be #Aware.
bRobert: @jbart1025 $JD
I prefer buying pullbacks to breakouts. Less chop, fake outs. I know I'm not top ticking on an entry. I strive to find entries like the double bottom, or bounces off the bottom of a channel that place me closest to the line in the ...
bRobert: @champ $JD $XRT #all #Buyers #Aware I understand raising trailing stops on a winning position. i'm not recommending an entry after today's move on JD. It is at the top of a descending channel. My entry was at the double bottom many days ago. My main point . was that my biggest winners have started with double bottom trades. I'm a long term trader by preference and try to find stocks that fit the profile. I'm looking to capitalize on large moves and ideally liquid options. NTES 100+ points HD . 40 pts . MELI 100 pts . W 20pts and counting XPO 20pts and counting . GS 25 pts and counting DE 35 pts and counting. A collection of these can make your year. I work hard to find the right setups. I prefer being the foreman having the stocks do the heavy lifting. Frequent flipping is too much work for me.
bRobert: $JD Double bottom entry last week. Working. Consolidating below 50/200. target $46
CHOFF: @bRobert $JD - do I spot a death cross?
bRobert: @CHOFF $JD Yes but an over embellished event. 50d already looks like it's starting to curl up. Long double bottom trade.
Sher: Yesterday: $BYD – Added to Jan. $29 call position – Phase 3 move underway... $FB – BTO Dec. $120 calls $JD – Initiated Jan. $40 long call position – Also holding Dec. $41 calls Today: $EEM – Took profits on Nov. $45 calls – Still long Dec. $45.50 calls To keep things honest, taking losses on $ATI, $NTNX & $X call positions, which pretty much wiped out the month's gains - No excuses, here…
michaelH: @Sher $BYD $FB $JD $EEM $ATI $NTNX $X Question, Why so deep in the money w/ 120 on the FB calls?
bRobert: $JD low risk entry. ADX cross
rachel: ...
$JD -- note the throwback test of the June/Aug neck.
DAN: Good morning. The futures are pointing to a lower open today. Stocks I am following today are:

$WUBA -- Testing $70 after reporting earnings.
$GE -- cut its dividend by 50%. The stock is up this morning. After years of mismanagement by Jeff Imme ...
bRobert: $JD Triggered . Target $46 . Long leap calls
Sher: $JD – Took profits on Nov. $40.00 call position, this morning, at $2.75/share (HOD, $2.80) – After a few adds and being in the red at Friday's close, was grateful to be able to exit with a 41% gain – Still long Dec. $41 calls. $XOP – Took profits on Dec. $34 calls, Fri. – In at $1.18/Out at $3.15 – Saudi shake-up is a bit disconcerting. $NFLX – Small add to Dec. $200 call position.
bRobert: $JD Watching set up right shoulder of inv h&s Trigger $41 Target $46
coldevinc: @bRobert $JD earnings on the 13th
champ: @TIPPYTWO --- Is that China deal for sure now because that would be positive. You know $WMT is a stock holder in $JD. The main thing thats going on now for all these counties is, this new WH team, is putting a lot of pressure on these counties, really in the background but with class. Their next stop is #Vietnam and we import a lot from them, they will be putting the arm on them also and the U.S. wants to get back as many of those $$$$ from them as possible. It will be interesting to see, what they will be selling, this country because we need something in return, they mostly go to China but thats going to be in the past now because China doesn't import very much for them but we do.
bRobert: $JD $SOHU ADX cross..
woodman: $JD pulled back to the 200 day where it has found support. Others #Chinese stock pullbacks of interest: $SINA $BITA $SOHU $WB
rachel: ...
$JD -- head and shoulder. 200-day moving average is holding...but measured move takes the stock to $30.
$CTRL -- selling this. Taking it off the list for growth.
$VRTX -- breakdown. Earnings after the close.
$TSLA -- very very toppy. "Double t ...
Sher: $JD - BEIJING, Oct. 18, 2017 (GLOBE NEWSWIRE) -- E-commerce giant JD.com (Nasdaq:JD), China's largest retailer, and Tencent (00700.HK), a leading provider of internet services in China, today announced the expansion of their partnership with the launch of the JD-Tencent Retail Marketing Solution. The initiative integrates insights on consumer behavior from Tencent's social platforms with online and offline shopping data from JD and its brand partners. The partnership will create the industry's most comprehensive toolkit for understanding consumer shopping behaviors and enable more precise target marketing and greater impact for brands on JD.com. Long Nov. $40 calls...
bRobert: @Sher $JD Low risk/high reward . Should run into "Singles Day"
Sher: @bRobert $JD - Had to look up the date (Nov. 11th) - Didn't realize that it's the biggest online shopping day in history... or it's "fluke" origins!
bRobert: $JD $BABA JD low risk/high reward . tight consolidation. Looking at this and BABA to run into Chinese Single's Day nest month
bRobert: $JD MACD cross. Lots of symmetry in pullbacks. Longer term target $52 (1.272 extension) Not in a straight line.
bRobert: $JD pop from low risk entry. Still early
Sher: $INTC – Stopped out of Nov. calls on this morning's PB… despite significant PT increase ($46). $JD – Turnaround continues – Nov. $40 calls up 40%, today – Position now back in the green… 05:31 AM EDT, 10/10/2017 (MT Newswires) -- JD.com (JD), a Chinese e-commerce company, said Monday that it has launched a new, exclusive full-price online luxury shopping platform called Toplife, which will feature high-end consumer brands. Earnings aren't until 11/15/17… $ABBV – Added to Nov. $90 call position, yesterday – This morning, JPM raised PT from $70 to $85 – Stock is at $90.37, currently… Looking for this one to run into earnings on 10/27/17.
bRobert: $JD . $SOHU JD Low risk entry. Starter position . Stop $36.80. Patient counter trend trade. Should soon start run into singles day. SOHU . Looking for resumption breakout to add.
Sher: Took profits on several front month call positions this week: $ABBV, $ARRY, $ATI, $DVAX, $EEM, $RF, $SQ, $UPS & $X. Long Nov. call positions in $ABBV, $ATI, $EEM, and $UPS, which I initiated or added to on pullbacks, throughout the week. Diciest trade of the week: $JD – Jumped into Nov. $40 long call position, way too early following plunge, at average price/share of $1.94 – The next day they hit a low of $1.14 – Bullish reversal underway - Options up another 24% today and positon back to breakeven… Worst trade of the week: $LVS – Initiated long Nov. $65 call position when I had no conviction, whatsoever, in casino stocks – Paying expected price for stupidity – Position down 30%.
bRobert: $YRD $JD YRD flag. JD low risk entry. Stop yest low
Bridget: $JD this selloff seems to finally have slowed
Sher: $ATI – STC Oct. $22.50 calls for 52% profits – BTO Nov. $22.50 calls @ $2.41on PB – Great L/R chart… $DVAX – Added to long Jan. $20 call position @ $5.00 News: Dynavax is reviewing strategic options for its hepatitis B vaccine, which could include a potential sale or licensing deal (Schwab). $INTC – New position – Long Nov. $38 calls @ $1.35… $JD – New position - BTO Nov. $40 calls @ $1.95 – Think sell-off was kind of overdone on this one – Earnings aren't until 11-15-17 and projections strong. $X – Up another 2.5%, today – Heavily long Oct. $26 calls which are up 40%, putting me back in the green... finally.
JBed: $JD Morning, all: this ticker put in a doji bottom near the 200 MA. Long from higher, added at this bottom.
issues: @JBed $JD penalty box, sold a few days ago at a small loss.
traderbren: @JBed $JD - I decided to take a stab at the penalty box and pick up the Nov $38 Call. We'll see if its exhausted to the downside.
bRobert: $yrd $jd flags BABA nh
bRobert: $YRD $JD $BITA Flag yrd. Raised stop partial to just below today's low. Will add if breaks above. JD looking for continuation to add. BIta breakout
issues: @bRobert $YRD $JD $BITA "BITA" sounds like "(a) bit a break out"; We bought JD (starter) and are watching YRD for just the right moment.
woodman: $JD - nice pop from consolidation around the 50 day.
JBed: @woodman $JD Day 2.
woodman: @JBed $JD $SINA - I don't know what was more stupid of me, my sale of $SINA a few weeks ago or my failure to buy it back.
bwcarnation1: $JD breaking out on more than average full day of vol.. sq'n but at 9ish %
issues: @judysteiner yup me too but when do I add to $BZUN? Looking at $MZOR to add when it comes down to the 50 day. Bought $JD and $ATHM today.
JBed: @issues $YY $YRD Also, take a look at $JD, which is at a low-risk buy point RHRN.
Sher: $UPS - Continues upward trek - Long Oct. $115 calls, which are up another 25%, today. $COG - Back in with Oct. $26 calls @ $1.20 - Think phase 2 PB over, for now. $JD - On the move - Stock up 3%, today - Oct. $44 calls: 6,343 Vol. against OI of 1,100.
champ: $DJI @ 21,987 ---- Markets are really strong and it looks like they are going to follow Europes close and close in the Green, along with the Asia/Pacific markets but the Hang Sen was down a little and the Shanghai B was flat. I use these markets for ...
Visit the Trading Forum to join in the discussion.
| | |
| --- | --- |
| Stock Price | $USD 35.51 |
| Change | -3.71% |
| Volume | 30,004,400 |
JD.com Inc is an online direct sales company in China. The Company acquire products from suppliers and sell them directly to its customers through its website and mobile applications.
Request Video of JD
Already a member?
Sign in here.
Earnings
August 14th, 2018 - 2018 Q2 Earnings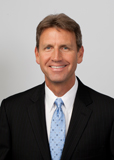 Dan Fitzpatrick
Stock Market Mentor gives you EVERYTHING you need to succeed in the market; all in one place. How easy is that? Dan Fitzpatrick and his elite community of traders share trading ideas, strategies and much more. Dan Fitzpatrick--a world class Technical Analyst, trading coach and regular CNBC contributor--gives you access to all of this with a 14 day FREE membership. Get started TODAY and start trading better TOMORROW with the following premium content:
Nightly video Strategy Sessions with a game plan for tomorrow
Got a stock you want Dan to look at? Just ask.
Patent pending video alerts instantly delivered to you when one of Dan's trading signals is triggered. This is not your typical price alert. This is a short video explaining the action you need to take to make money. No more "Woulda, coulda, shoulda"
Access to over 56,700 stock analysis videos
Access an ever expanding library (56,700) of educational videos that will save you time and make you money
Join a team of friends and traders that have one thing in common; a burning desire to succeed.

Become a Member Today!
Gain immediate access to all our exclusive articles, features, how-to's, discussion group and much more...
Satisfaction Guaranteed!
Your Stock Market Mentor membership comes with a 14 day, no questions asked, 100% money back guarantee!