TAL Education Group American Depositary Shares (NYSE:TAL)
Bands Volume 200 SMA 50 SMA 20 SMA Videos Alerts Articles Events

genki: $TAL$SQ@Dan For these two stocks, how would you set stops for swing trading positions. Thanks.
spmeyers: @genki $TAL $SQ a lot of breakouts have failed lately so I'd be careful with $TAL
genki: @spmeyers $TAL $SQ A 3% trailing stop?
spmeyers: @genki $TAL $SQ that's pretty tight but safer than putting it below today's low (which would be the textbook stop I think)
Gary: ...
• Digital taxation on Google, Apple, Facebook? Based on where they generate revenue rather than where they are domiciled. Bottom line: All the governments want money. Period.
$SPX – look at this wedge. Confidence shaken. Bulls will s ...
DAN: Good morning. It always feels good to return to work after taking some time away from trading. This time is no exception. But...I wasn't completely out of the loop and did do a bit of trading. Given how the market acted last week, how could I sta ...
Gary: ...
$XME - are the metal tariffs making a big difference in the metal stocks? Not really.
$MG133 - not much of a move.
$MG131 - not much of a move.
$DJUSST - not much of a move.
VIDEO TWO: Growth Stock List
1. $CASA -- putting this on list. Earnings T ...
bsafriet: $SPY. Some of the bigges losers I've been watching: $UTX -3.29%, $BA -3.50%, $LMT 3.94%, $CAT -3.50%, $TAL -4.13%, $NVDA -4.43% Ouch!!!
babas: @bsafriet $SPY $UTX $BA $LMT $CAT $TAL $NVDA Reversal on $CMI is also worth noting
petros06: @Dan in last nights video you attach $HQY to Triton but a few days age $TAL is attached to Triton. What did I miss?
bwcarnation1: confusing because there seems to be two companies Tal International Group which has merged with $TRTN and Tal Education Group Not sure both are public companies. $TAL is the education stock Dan has talked about quite often.
Henry: @bwcarnation1 $TRTN $TAL Way back in 2011 or so TAL was a container stock that @Aragorn followed. I think what happened was TRTN bought TAL the container stock, then TAL the education company came along and people think TRTN owns it, but it is totally separate.
petros06: AH, thx for the clarification. So $TAL should not have gone down like it did. Dumb people. Good thing I didn't get stopped out, almost did but not quite.@Henry $TRTN $TAL
DAN: @petros06 $HQY $TAL My mistake. Meant TAL, not HQY. I think I had a brain fart.
kprestonsharp: $TAL what happened to $TAL in the premarket?!? Can't find news anywhere..
Henry: @kprestonsharp $TAL can't find anything on twitter except fan boys who say it will be green by noon. I do better if I ignore Chinese stocks
BocaRick: @Henry $TAL $EDU also down, but on low volume.
DAN: $TAL -- crappy situation, but it turns out that Triton Container International merged with TAL Education a few years ago to form Triton International ($TRTN) in a stock for stock transaction. Triton just reported earnings. So while TAL still shows an earnings reporting date of April 26th, it's obviously wrong. Low for the day is $35.75, and the second support level ("S2") is 35.59.
Ottawagreg: @Henry $TAL #metoo
Mpower27: @DAN $TAL $TRTN wow ..... Nothing about that merger makes any sense to me.
Gary: ...
11. $TAL – Total surprise to me. Above $37 and it starts filling the gap.
12. $AAPL – Buffett has been buying this. "You're not early (obviously), but you're not late either." Probably right...but this isn&rsqu ...
kprestonsharp: $TAL continues to work well.
kprestonsharp: $TAL broke above previous high.
Gary: ...
3. $TAL – good price activity today. Volume a bit light, but under accumulation.
4. $ATHM – tightening at $85. "Flag" pattern...watch this. Breakout above $87 starts next leg higher. Alert $87.
5. $ROKU – IPO looki ...
Gary: ...
4. $TAL - early entry last week. Has momentum for new ATH. Would keep stop below $33.
5. $RST - earnings 3/13. EPS rating only 48, but RS is 93. Chart trade.
6. $SEDG - time to take profits. This is done!
7. $NVDA -- ATH
8. $CARB - this is what ...
StockMarketMentor: A Price Alert has been triggered for $TAL TAL Education Group American Depositary Shares. Click here to view associated video clip: http://stockmarketmentor.com/stockanalysis.html?ticker=TAL&clip=98120
StockMarketMentor: A Price Alert has been triggered for $TAL TAL Education Group American Depositary Shares. Click here to view associated video clip: http://stockmarketmentor.com/stockanalysis.html?ticker=TAL&clip=97853
Gary: ...
10. $MDXG – steep, deep and sloppy C&H. Would not buy it here b/c looks like still under pressure. But really good fundamental story. So it's a sloppy chart, but 66% growth rate company.
11. $UA – breaking out of a base. Ex ...
Gary: ...
COTD: $TAL -- consolidating in choppy base. Buy stop above $34.20. Alert $34.20

$SPX – Keep this in perspective. Stocks have been extremely overbought – to levels that made them extremely risky to buy. So this pullback gets ...
bsnceo: $TAL from stinks to star (for this morning, anyway)
rachel: ...
14. $TAL – profits almost tripled in Q3. Quarterly EPS up 168% yoy, and revenue up 66%. ONLY consider buying this if it breaks out – and breakouts really haven't been working well. Alert $35.00.
15. $JD – alert $48.50
16. $ ...
Ottawagreg: $TAL I have a modest position, and losing patience here. anyone have thoughts on this one? very small loss as it stands, but this is not making any do-reh-me!
DragonFly: @Ottawagreg $TAL I made good money in it the first half of the year but when it broke trend I got out. As Dan says lots of pain in this stock so it will be choppy. I never got back in. Good luck (lots of fish in the sea)
Ottawagreg: @DragonFly $TAL it was in a strategy session in early January, i bought it 01/04. just treading water. i'm down $85. i think i just dump it and put it to work elsewhere
issues: @DragonFly $TAL I prefer $EDU!
Beaver: ok Dan, does $tal show signs of a c&h pattern?
bwcarnation1: $TAL moving up on vol
mgoodw: $TAL took off, missed that one too
mgoodw: $TAL What happened to $TAL? Gave up all of its gain today! Is this a good buy point now, or a failed break out?
Bridget: @mgoodw $TAL Looks just like Phase 2. Just hold or maybe sell half.
mgoodw: @Bridget $TAL WOW that was fast! I don't own any, should I start a small position?
Bridget: @mgoodw $TAL no, I would wait for a pullback closer to $31. That was previously resistance and should now act as support.
mgoodw: @bRobert $TAL I missed this great move because I didn't buy when it went down this AM about 1.5%. I wasn't sure if that was a failed breakout or a buying opprotunity. How can I tell the difference? Thanks ahead of time!
mgoodw: $MRVL out of MRVL Feb 16 calls bought at .74 out at 1.05 at 40% profit. Still kicking myself for missing $TAL this AM.
StockMarketMentor: A Price Alert has been triggered for $TAL TAL Education Group American Depositary Shares. Click here to view associated video clip: http://stockmarketmentor.com/stockanalysis.html?ticker=TAL&clip=96097
Bridget: $TAL chinese stocks have been performing well. Coming out of a squeeze on volume. Above the 50 and 200dMA
Bridget: ...
$TAL $EDU - seeing bounce today
$ROKU - nice bounce today

$MO $PM - breakout continues
$X breakout on import tax news
$PETS - riding the upper BB,
$ESRX - not seeing much of a pullback
$FSLR - squeeze breakout
$WTW $NTRI - in a squeeze
$ETSY - day ...
spmeyers: $TAL must have got an F on the report card
bsafriet: @spmeyers $TAL Somebody pulled the flush lever on China internet group. Probably a good thing, they were stinking up the joint!
rachel: ...
11. $BIDU -- brutal.
12. $BABA -- will remove from GL if $166.75 is broken. Fundamentals are strong...but the chart is not good.
13. $TAL -- had warning that this should be sold before earnings. 75% run since last earnings. "Has the market ...
Gary: ...
COTD: A tale of two V's. Check out Valeant ($VRX) and Vertex ($VRTX). $VRTX is in a squeeze. Buy level is $156.25 (Upper BBand breakout). $VRX – Tons of supply between $14-15.

VIDEO ONE: Risk of reversal is still high. Complacency is pr ...
Gary: ...
1. $FB – failed at $175. Still rangebound, but not a catalyst for higher market activity.
2. $AMZN – failed at 1,000. Like FB – at the top of a sideways ranging channel.
3. $AAPL – not seeing any reason to own this. Batter ...
Bridget: Chinese stocks are up big today $FXI $EDU $TAL $SINA
bsafriet: $ATHM $TAL $WB $SINA $BZUN $EDU $BIDU All these are moving today. $BIDU looks like it will set a closing high and maybe ATH. Long $BABA $ATHM $WB $BZUN
Bridget: #Notes: Healthcare stocks coming out of squeezes: $ALXN $VRTX $REGN $ESPR $PFE $MRK $CI and $AFL at new ATH $WYNN at new all time high. $LVS and $MGM also looking good $XLK - $MU back up at all time highs, $CRM working,$SMH looking strong $PANW up big on earnings, also move $CYBR and $FEYE $TECD $AMBA - down big on earnings Chinese stocks working: $BIDU $TAL $EDU $WB $SINA $XOP - recovering. $MPC $BHP $RIG making strong moves $ABT - new 52 week high $OC - great construction stock $SNDR - cup and handle Another big day for car stocks: $GM $F $FCAU $KMX.
Bridget: $TAL found a top.
tlmayne: @Bridget $TAL What happened to $TAL losing 7.5% in a half day? Any insight you can share?
Bridget: @tlmayne $TAL These chinese stocks have been on a tear. $TAL peaked on 8/22 and got ahead of itself. I think most of this is just short term traders profit taking. This needs a pullback and consolidation before going higher. Could pullback to the 50dMA before finding support. $EDU pulled back to the 50dMA today.
tlmayne: @Bridget $TAL $EDU Thank you!
DAN: $TAL $EDU $TEDU -- Gang, all of the Chinese stocks are selling off. These pullbacks in the educational sector are not, in my opinion, buying opportunities. They should be avoided. (Think $MOMO).
mopick: @DAN $TAL $EDU $TEDU $MOMO I've traded this a couple of times with a stop, as you have advocated, just below $35. So far, seems to have worked. Contemplating the same here.
Bridget: #Notes: $ADSK - gap and run, but now consolidating above squeeze $MRVL - gap and run on earnings $AVGO - failed breakout, now breaking lower $CRM - another new high $WLK - working but too late to enter here $FXE - breakout on volume $TSCO - inverse head and shoulders $VZ - in a squeeze $DPZ - breaking down. weekly topping pattern $JD - failed at 50dMA, now moving lower $TAL $WB - topping $EDU - pulled back to 50dMA $HCC - ipo new high
bsafriet: $ATHM $BABA $WB $TAL $TCEHY All doing well today except $TECHY which is flat, slightly down. Long all.
bsafriet: $TAL $WB $ATHM $BABA $TCEHY China internet space holding its gains moving into close. $TAL is today's standout with a 5.23% gain. It split 6 for 1 and now trades around $30. $TCEHY has been flat most of the day and is tailing off into the close, down -0.07 (-0.15%).
bsafriet: $ATHM $BZUN $TCEHY $TAL $WB I was stopped out of $BZUN this morning but re-entered on reversal. Now back at lows... Long $ATHM with stop at yesterday's low, still holding. Opened new positions in $WB $TAL $TCEHY after they reversed this morning. $WB up nicely, while $TAL and $TECHY flat. My thinking is that these companies are pretty much immune to the daily theatrics playing out at the WH.
DAN: $EDU $TAL -- these two Chinese online education stocks are looking very strong. TAL reports tomorrow; $EDU has already reported and blew higher on big volume. These are for active traders b/c of TAL's pending earnings report.
woodman: @DAN $EDU $TAL - Another Chinese education stock, $TEDU, had its big pop and has pulled back already. 8dEMA looks like support. IIt may take a little time but it's one for the watch list for another move up.
DAN: @woodman $EDU $TAL $TEDU Pretty steep drop for TEDU. Yes, it's a watch list stock for sure.
spmeyers: @DAN $EDU $TAL EDU opened down after earnings and finished unchanged; but it's up today
StockMarketMentor: A Price Alert has been triggered for $TAL TAL Education Group American Depositary Shares each representing 2 Class A. Click here to view associated video clip: http://stockmarketmentor.com/stockanalysis.html?ticker=TAL&clip=88201
DAN: $TEDU $EDU $TAL -- The chinese education stocks are working today. Mentioned these last night, and don't want you to forget about them. $TEDU -- working its way out of a high base. I'll show this tonight with my "moving average matrix" , but I've attached a snapshot to illustrate it. $EDU and $TAL are also moving higher out of consolidation.
StockMarketMentor: A Price Alert has been triggered for $TAL TAL Education Group American Depositary Shares each representing 2 Class A. Click here to view associated video clip: http://stockmarketmentor.com/stockanalysis.html?ticker=TAL&clip=88201
woodman: @audrina0904 #Chinese - watchlist (in order of today's performance as of a little while ago): $TCEHY $MOMO $NTES $BITA $JD $CTRP $SOHU $SINA $EDU $BABA $TAL $WB $BIDU $YY $CYOU
audrina0904: @woodman $TCEHY $MOMO $NTES $BITA $JD $CTRP $SOHU $SINA $EDU $BABA $TAL $WB $BIDU $YY $CYOU #Chinese THANKS!
woodman: $EDU $TAL popping up from support areas at thire 50d days.
Bridget: Notes: $XRT getting crushed. $M $LB $COST $WMT $FIVE $KSS Breakouts that are working: $BZUN, $DLPH, $DHI $FIZZ $CX $OSUR New Breakouts: $PYPL $ATHM $KRO $EWW $CF $BWA $MOMO $EDU $TAL $JD - nice bounce off the 50dma $LMT $NOC $RTN - still working $VALE - moving higher, ER on 7/27 $PKG - nice bullish engulfing candle after flag $MRAM - #ipo new high on volume
woodman: $EDU and $TAL starting to squeeze at the 50 day.
issues: @woodman $EDU $TAL Woodie! Which one do you like? Do you own both?
woodman: @issues $EDU $TAL - I bought $EDU at 71.71 on Monday.
woodman: $EDU $TAL - I went long EDU on Monday as a low risk buy, but figured I'd mention that that similar stock TAL (np) is creeping along the 50 day.
Bridget: I like this bounce in $TAL. Still seeing sideways consolidation. IBD50 stock
Vehid: @Bridget $TAL Looks like it is leaning on the 50 dma. Is this a good entry point?
Bridget: @Vehid $TAL While it is a "low risk" entry point buying right on the 50dMA, I would caution against it since the bounce today was sold into. That means that the buyers are not as enthusiastic. The market is in a tight squeeze right now and we aren't sure which way it is going to go. I would wait for the overall market to pick a direction before buying into stocks that are currently consolidating just above support.
Bridget: Notes: $XLF - some financials showing bullish movement. I like $ALLY here. Also bought calls in $XLF. FAANG - got a bounce this morning but have since pulled back, seems like buyers are less enthusiastic at these levels. Many other good performers saw a bounce off their 50dma, but since have pulled back ($TAL). $EEM - gap up and holding at the top of the consolidation range $VMC - breaking out. 52 week high at $138.18. Moving averages turning up on daily $HCA - moving higher out of cup and handle $MRCY - phase 2 $OI - breakout $BC - new 52 week high $GLW - breakout $FN - short squeeze $RAD - short squeeze Stocks that look toppy: $W $TSM $MCD $AMAT $NVDA $LRCX $WTW $SWKS $TSLA
Vehid: @Bridget $TAL Didn't know this. Thanks
Bridget: ...
$TAL - second break of the 50DMA, looking very toppy.

$WTW - breakout, $NTRI looking good too
$PETS - breakout
$MAS - breakout
$ALL - breakout
Bridget: $TAL close to making a new high, uptrend looks intact.
Aragorn: $TAL New Highs once again $EDU is right there with it ( Woodman do not read this )
woodman: @Aragorn $TAL $EDU - $EDU, oh man that hurts buddy.
Aragorn: @woodman $TAL $EDU yeah me too sold those calls on TAL on Monday LOl day traded but the money I could have made by holding
Aragorn: $TAL a big move today loos like it wants to test the recent highs over 132 I the near future. Long calls $SQ made new highs today $PANW inside day and up breaking out and closing the gap
Raos: @Esther $MOMO IMHO the fall in $MOMO today had nothing to do with the earnings report. For whatever reason all China stocks took a beating. Be it $SINA, $WB, $JD, $BZUN, $TAL.. and so many others. I would think this will eventually start working towards $45+ in the coming days ..
woodman: @DrScience $EDU $GS - $TAL was to be my $EDU trade this morning. Except I got distracted and didn't buy it.
DrScience: @woodman $EDU $GS $TAL Sigh!
Bridget: Notes: $NTES - broke out on earnings but now pulled back to the 50DMA $SUPN - continued reversal from yesterday, uptrend intact $SYMC - pulled back to 50DMA after earnings but holding $CPA - pulled back on earnings but still uptrend intact $SFM - continuing to breakout, rumored they might be acquired by $KR $BZUN - rocketing into ER, 5/16 $CIM - pulled back to 200DMA and firming support IBD50 stocks working - $MDSO $AMAT $EDU $MRCY $CAVM $AEIS $TAL $TRU $CGNX $XRT - retail getting slapped today after $M earnings, will $FIVE fall from good graces?
woodman: $TAL - much like $EDU which Dan mentioned earlier today. Both are Chinese education/training services stocks.
Bridget: $TAL after some sideways consolidation this is running higher again.
spmeyers: @Bridget $TAL like it, thanks
Bridget: $TAL has recovered from its dip on 3/27
Bridget: I obviously got out of $TAL too soon. Wow!
Visit the Trading Forum to join in the discussion.
| | |
| --- | --- |
| Stock Price | $USD 39.78 |
| Change | -1.09% |
| Volume | 4,070,120 |
TAL International Group, Inc. is a lessor of intermodal containers and chassis. The Company operates in two business segments namely Equipment leasing and Equipment trading.
Request Video of TAL
Already a member?
Sign in here.
Earnings
July 26th, 2018 - 2019 Q1 Earnings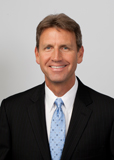 Dan Fitzpatrick
Stock Market Mentor gives you EVERYTHING you need to succeed in the market; all in one place. How easy is that? Dan Fitzpatrick and his elite community of traders share trading ideas, strategies and much more. Dan Fitzpatrick--a world class Technical Analyst, trading coach and regular CNBC contributor--gives you access to all of this with a 14 day FREE membership. Get started TODAY and start trading better TOMORROW with the following premium content:
Nightly video Strategy Sessions with a game plan for tomorrow
Got a stock you want Dan to look at? Just ask.
Patent pending video alerts instantly delivered to you when one of Dan's trading signals is triggered. This is not your typical price alert. This is a short video explaining the action you need to take to make money. No more "Woulda, coulda, shoulda"
Access to over 56,100 stock analysis videos
Access an ever expanding library (56,100) of educational videos that will save you time and make you money
Join a team of friends and traders that have one thing in common; a burning desire to succeed.

Become a Member Today!
Gain immediate access to all our exclusive articles, features, how-to's, discussion group and much more...
Satisfaction Guaranteed!
Your Stock Market Mentor membership comes with a 14 day, no questions asked, 100% money back guarantee!