Vipshop Holdings Limited American Depositary Shares each representing two (NYSE:VIPS)
Bands Volume 200 SMA 50 SMA 20 SMA Videos Alerts Articles Events

rah: $VIPS (Vipshop Holdings; #ChinaStock. Online Discount Retail; Recent December $JD and $TCEHY investment) Up 5% today; 12% upside to chalenge May 2017 high. Above average volume (daily and weekly).
Bridget: $VIPS is moving higher after sideways consolidation
Bridget: #Notes: $SMH - semis still recovering, $NVDA $AMAT $IPGP $NXPI Cloud Computing up - $NTNX $ANET $CBOE $CME $ICE - hitting new highs Breakouts: $OLED - good volume, new high $FLIR $VIPS $PODD - biotech, makes the leading wearable, tubeless insulin pump for diabetics. $MELI - new high IPOs $AQUA - starting a run higher $CARS - new high, above ave volume
gaguiar: $vips $VIPS - Dan- thoughts on this breakout?
Bridget: #Notes: Earnings after close: $ROST $AMAT $XLP - back up at resistance, watch for a rollover $XLY - new high $SOCL - new high $WMT - gap and run to $100, will we see some selling here? $BBY - still in the channel $SJM - breakout and filling the gap $LRCX - breakout $RHT - breakout $CTRL - new high $WB - running higher, this is working $BAX - in a squeeze at all time highs $BA - in a tight squeeze $CTSH - in a squeeze $ABT - in a squeeze, alert at $57 $VIPS - breaking out of this base right before earnings $KR - breaking out of a base, ER on 11/30 $SGH - IPO breaking out, almost to new high $GOOS - IPO, phase 3
matterhorn: ? if $baba moves up could peer stock $vips which looks like has put in a bottom be a buy?
humble: @matterhorn $baba $vips ......what do you mean by "peer"
orpheusredux: Chinese names on fire today. $JD $YY $VIPS. $YY has finally crashed through 55 with conviction (assuming it holds through the close).
Bridget: ...
$YY $WB $JD $VIPS - Chinese stocks doing well today
$RF $BAC $C $COF - Banks looking promising, not moving with the overall market right now
$SCHW - Vol Squeeze breakout
$SIVB - ditto

Stocks breaking down:
$CVS, $FE, $FRT, $GIS, $ACAD, $DLTR, $MMM, ...
maratom71: @Bridget $SPY $XLU $IYT $IBB $HACK $NUGT $SLW $YY $WB $JD $VIPS $RF $BAC $C $COF $SCHW $SIVB $CVS $FE $FRT $GIS $ACAD $DLTR $MMM $CNC $GCP $FII $ED $WTR $HE $FIVE
Raos: Dan covered $VIPS recently as part of his COTD. It finally has turned around ..
StockMarketMentor: A Price Alert has been triggered for $VIPS Vipshop Holdings Limited American Depositary Shares each representing two. Click here to view associated video clip: http://stockmarketmentor.com/stockanalysis.html?ticker=VIPS&clip=75008
Bridget: $VIPS bought some this morning on the breakout. Always keep a tight stop when trading this one. It moves very fast but is still in a a downtrend.
cmac: Good volume in $VIPS....will add above $13
Raos: @DAN $NTES $NTES did not provide any guidance numbers. Maybe what is killing $NTES is $VIPS earnings who provided weaker guidance for Q1. But again $VIPS and $NTES are in separate sectors/markets. This makes tonights report ($BIDU) interesting ...
mradams0621: ...
$VIPS Vipshop Holdings ... 13.45 7.34%
$BLUE bluebird bio Inc.... 85.20 7.02%
$DBVT Dbv Technologies ... 37.00 6.66%
$RUSL Direxion Daily Ru... 17.54 6.43%

down gapers:

$SKLN Skyline Medical I... 2.50 -41.31%
$EMSA ipath Short Enhan... 91.96 ...
mradams0621: #gapers gap down $VIPS Vipshop Holdings ... 13.90 -25.35% $FOSL Fossil Group Inc.... 39.90 -21.78% $JWN Nordstrom Inc. 50.12 -21.03% $BSQR Bsquare Corporati... 8.15 -20.72% $LOCO El Pollo Loco Hol... 9.79 -15.02% $CTSO Cytosorbents Corp... 7.00 -10.37% $PRTY Party City Holdco... 13.42 -9.81% $NSA National Storage ... 13.25 -9.25% $PRGO Perrigo Company p... 142.44 -9.01% $AGRO Adecoagro SA 10.33 -8.10% $FIT Fitbit Inc 29.22 -7.77% $SALE Retailmenot Inc. ... 9.50 -7.32% $ROST Ross Stores Inc. ... 44.65 -7.19% $GME Gamestop Corp. Cl... 41.50 -6.80% $DGLY Digital Ally Inc.... 5.45 -6.68% $HNP Huaneng Power Int... 38.74 -6.45% $CPA Copa Holdings S.a... 44.00 -6.38% $MNTA Momenta Pharmaceu... 16.72 -5.86% $UVV Universal Corp. 51.33 -5.56% $MSM Msc Industrial Di... 56.84 -5.11% (edit in pm to add $ to see charts /results)
AB: @Aragorn $Z - inside month and up $ACE $AEM $AFL $AFSI $AGQ $ALL $ANGI $APC $ATAI $AU $BA $BG $CA $CB $CENX $CHRW $CL $CLR $CLX $CMG $CNQ $COP $COST $CRM $CSCO $CTSH $CVX $DANG $DBA $DIA $DIS $DJ-30 $EPS $ERX $EW $FANG $FMX $FSLR $GDDY $GE $GLD $GM $GOOG $HAR $HD $IACI $INTU $IOC $JASO $JUNO $KO $LLL $LMCA $LMT $LOW $LUV $LYB $MA $MAR $MCD $MDLZ $MLNX $MPC $MRO $MSFT $MU $MY $NEM $NFX $NOC $NTES $OA $OAS $PAAS $PCLN $PCP $PEP $PG $PGJ $PM $PSX $PXD $RTN $SBUX $SCCO $SDY $SFUN $SINA $SJM $SLV $SMH $SNDK $SOCL $SPWR $SSYS $SU $TRV $TSL $TWTR $TXN $UNH $UNP $UPS $V $VIPS $WB $WDAY $WLL $WPX $XLE $XLK $XLNX $XLP $XOM $XOMA $XONE $YOKU $Z
janner0814: @GreenGhost $SVXY Thanks GG! How interesting. What is causing what to go up? I know one thing for sure, two of my #AVOID stock & etfs are on the gainers: $VIPS (the stock that gave me the notoriety of how NOT to buy a breakout) and my arch nemesis: $TVIX. Very, very interesting. Hey take care & have a great weekend! :-)
GreenGhost: @janner0814 $SVXY $VIPS $TVIX = cheapie penny stock like retail trader version of $UVXY ; they really whip that puppy around intra-day some other [partial OMM posts from earlier in week on $UVXY/$SVXY twins thought might be of interest ; the NAV /cu ...
janner0814: @GreenGhost $SVXY $VIPS $TVIX $UVXY Similar to $VXX the ETN (Eventually Trades (for) Nothing...lol). Thanks & Take Care.
GreenGhost: @janner0814 $SVXY $VIPS $TVIX $UVXY $VXX found it you should read IMO; entirely different issue than go to zero structure; it's current price NAV disconnection diversion huge risk from time to time and check out NAV /price link too eye opener http://seekingalpha.com/article/459261-vxx-will-not-repeat-tvixs-60-percent-drop-but-holders-should-sell-into-any-rally
janner0814: @GreenGhost $SVXY $VIPS $TVIX $UVXY $VXX Yin you are the best. You "always" bring your "A" game. I was humored by the "double talk" of how $VXX won't be like $TVIX. Of course not! lol They are always reverse splitti ...
:
traderbren: $VIPS -- seeing some buying.
traderbren: $VIPS -- pushed to the 200dma and then bounced.
traderbren: $VIPS -- very impressive bounce off the 200dma. Just FYI -
Aragorn: $TBT - Bullish engulfing daily $VIPS approaching VWAP $CMCM - traded this today on a breakout hard to buy intothe 3rd STD Bollinger day 3 close up here expanding
Aragorn: $VIPS came down to the 50 watch for a bounce
traderbren: @Aragorn $VIPS -- doing the same...waiting for a bounce.
traderbren: $JD $VIPS $BITA $CBYL - all had a nice move this morning.
traderbren: $VIPS -- moving up nicely this morning. Took out $30.54
DrChucky: $VIPS - challenging 30. looking strong. going for a new all time high.
traderbren: $JD and $VIPS -- both looking constructive. Hold 300 in $JD but have np in $VIPS as I sold on the last spike.
janner0814: What??? Illiquid???!!! WILL DO!!! Thank you! Thank you! Thank you! Thank you! Thank you! Illiquid, wide spreads ===> AVOID!!! Thanks for pointing it out! Remember YIN, I invented the dumb illiquid (short put/short call) trade: $NUS $VIPS @GreenGhost: "stay away you have no idea how illiquid those options are "
DrChucky: $YY, $VIPS - Chinese plays continuing higher in pre market. day 2 of a pop. $VIPS at a new high RHRN. up 4% yesterday. $YY up 17% yesterday, looking pretty strong in pre market, but on minimal volume. looking for a good entry. any thoughts?
DrChucky: $VIPS, $YY - Chinese retailers strong today. $VIPS new all time high at 30. $YY up 15% and holding at 64 and change. anyone have any insight into the driver of this sector? $BABA - not moving much
DAN: @DrChucky $VIPS $YY $BABA -- really like VIPS today...YY this morning...and BABA tomorrow or the next day! :-)
janner0814: Sorry @snakedriver. Related to Dan's 3 day rule is my "I hate tall red candles" (IHTRC). This is day one. I've learned NOT to enter on these days because of the follow thru selling in the subsequent days. So my mindset is to passionately avoid stocks on my watchlist with such a candle configuration (Click onto the following you'll see my previous, CANDID posts) $CELG $LMT Candid self flagulating posts---> $NUS (last year) $VIPS. I mention IHTRC. My journal is my trading Bible.
DrChucky: $VIPS - falling after hitting 30, looking for support at 29.
traderbren: @DrChucky $VIPS -- yeah, the stock is HTB too. It was holding up in a bad tape yesterday. Holding 200 shares from lower levels. If it continues to break down, I will hit the exit.
DrChucky: $VIPS - bounced very quickly off 28 to 28.8. Seems to be rangebound at this point.
traderbren: @DrChucky $VIPS -- have a position and looking for it to move through $29.07 and close above it. Stay tuned.
DrChucky: @traderbren - $VIPS if it does I will be getting back in.
DrChucky: $VIPS - pounding the table here. anyone watching this? any helpful opinions to counter my enthusiasm?
snmtraders: @DrChucky $VIPS -Louis Navallier put this on his sell list -- his portfolio had a triple bagger on this and he sees better use of funds at this point. That's all I have for you Doc.
Bridget: @DrChucky $VIPS looks solid. The weekly is a bit extended but this stock still looks strong.
Jorma: @DrChucky $VIPS - you know that Taylor Swift song that goes "We will never, ever, get back together?" I will never, ever, buy another Chinese ADR, Mr. Jack Ma taught me that lesson. Good luck!
arrow: @DrChucky $VIPS - Long and strong here. Nice steady uptrending stock. Essentially an online $TJX in China. Long term secular growth story.
janner0814: I could be off base, however, here's my take: IMO, big money showed its hand (today), i.e. these stocks are being rotated***: $ALTR $BMRN $CCL $DK $HLT $KRFT $OLN $VIPS $WWAV http://tinyurl.com/nh20150327-LIQ-Filter (Stick with the stocks that closed GREEN) ($ALTR $KRFT w/ buyout bids/rumors) Quick glance of potential sectors being "rotated" into: http://finviz.com/map.ashx?t=sec Today's new high list was 85 (for my Worden Scan Setup) ***Liquidity filter pared it down to 9 stocks. @janner0814
janner0814: ...
(edit per link: $VIPS underwent a 10:1 split well AFTER my journal entry... splits are another episode...)

Axioms that apply:
Fool me once, shame on you; fool me twice, shame on me.

My Mom, Dad relatives all emphasized this: History repeats its ...
DrChucky: $VIPS - holding above 28 . nice looking weekly chart. real nice.
DrChucky: $VIPS - working. my $BABA substitution play. lol continuing higher. testing 28. long.
janner0814: @Bridget Thanks much. So I've revealed another personal learning experience to others ($MA contra-Dan's rec)... I would however, like other #SMM NOT to vicariously experience my likely flubs in $MA, $NUS and $VIPS. ;-)
DrChucky: $VIPS - anyone else watching this breakout? long. 28.7 all time high.
Marcelomex: @DrChucky $Vips Im LT in this one.
gbrock: @DrChucky $VIPS added today
DrChucky: $VIPS, $YY Chinese internet retail. moving up this morning. $VIPS at the top, $YY off support. both have reported and beat.
janner0814: Looks like an "open question" @zeddie1 Re: $VIPS, my opinion, I'm awful at trading $VIPS and that it's on my avoid list (IMO: a money drain). (Click onto $VIPS, you'll see my post circa 4-5 months back).
janner0814: @zeddie1 Lemme give you perspective. I was the first one out of the foxhole and everyone after me enjoyed the trade. (It was in August 2014... seven months back) I've worked on being slower with my entries waiting for the "confluence of signals" vs. the 1st signal. $VIPS Here's my post.... http://tinyurl.com/vips-slips And like I said, a few (actually more than a few) profited AFTER my entry & stopped. @janner0814
traderbren: $VIPS - coming back after this mornings selling
JoJi: $VIPS - Very strong out of the morning rotation also. Blue sky territory is the norm for this one.
DrChucky: $VIPS - working to a new high. 26.85
DrChucky: $VIPS - testing 27. new high.
Aragorn: $VIPS $MYL - have been my drug of choice today
DrChucky: $VIPS - holding its earnings gap up above 24 and consolidating a bit, now looking to retest its high of 26 and change. May be ready to move higher off this new base.
DrChucky: $VIPS - anyone looking at this? looking to test it all time high after a good earnings report. sitting above 25.
traderbren: #Green - even with all the ugliness, nice to see some green shoots in - $VIPS, $AMBA, $LOCO, $JUNO, $KITE, $CLDX (holding in nicely), $AAPL of course, but I think it would be off if it wasn't for today's Dow news.
traderbren: $VIPS -- looking to make another leg up.
DrChucky: $VIPS - beat - testing 24. near its pre split high.
DrChucky: $VIPS - now testing 25 up 14% after earnings .
DAN: @bigdaddy1654 $VIPS -- still in consolidation. Not trending. That will change at some point, and it is at support. Will likely bounce from here...but it's still in congestion.
DrChucky: $BIDU - dropping hard at 193. $VIPS, $SOHU, $BABA also down in sympathy.
DrChucky: $VIPS making a big move up testing 23. above 24.40 is full breakout.
traderbren: #Market -- interesting dynamics this morning. Biotech's getting whacked $AGIO, $CLDX, $JUNO, $ISIS - thanks to $GILD and possibily some rotation going on, also softness in Energy, but some interest in Financials, $SCHW, $GS, $MS. Like $VIPS and $TWTR for today...
traderbren: $AAPL, $JD, $TWTR, $FB, $VIPS, $DAL -- like the moves.
Aragorn: $VIPS
traderbren: $JD and $VIPS -- both acting well.
DrChucky: @Aragorn - $VIPS are you in ?
Aragorn: @DrChucky $VIPS - yes I have calls
asinger12: $VIPS moving up
Aragorn: $VIPS - @Drchucky Isold my Feb 21 calls for Buck Profit on a swing - 33% I will take that, I hate giving back profit on options, gotta take it
DrChucky: @Aragorn - $VIPS - nice. book it if you got it! Its had trouble at 24 ever since the split, so expecting the expected mans a pullback. but $BABA earnings may drive it one way or another.
traderbren: $VIPS -- popping through $23. Have a starter position.
Aragorn: @Forexpro I am so glad you have incorporated it into your start. But I know you already used that, but any confirmation and drilling of this to you and others, I am glad to be of service. I picked up some $$CLDX off an inside 60 and up and a few others, been trading GILD also, trying ot hold off,less 59 min trades and wait for things to develop, there is plenty of volatility, so I am waiting for a true/er direction if there is such a thing $VIPS at VWAP if anyone else cares
traderbren: #ADX indicator -- Hey gang, has anyone been looking at the ADX indicator when reviewing their positions and/or potential trades? Interesting observations given the whipsaw action we've experienced of late, whether looking at $VIPS, $ZTS, $AGIO, $LOCO vs. $GS, $AAPL, $JCP to name a few. Anyone seeing oppty's based on ADX that they want to share on the board?
traderbren: $VIPS -- like the move here.
FHS: @traderbren $VIPS $NAT I'd like it too if I owned it from 19, but I don't. As with $NAT; don't own it either--damn! Nonetheless, I like it for you. Cheers.
DrChucky: $VIPS - strong uptrend day 3.
Aragorn: $VIPS - continues up after breaking the descending trendline on Friday
traderbren: $ISIS, $VIPS, $FB
DrChucky: $BABa $VIPS - $BABA lower $VIPS up. interesting difference. no position
DrChucky: $VIPS - nice bounce off the 200 day. up 5% to 20.60. any thoughts on this one? no position.
greberalan: @DrChucky $VIPS yep...nice bounce off the 200DMA. Go for a position or part of a position and keep a tight STOP just under the 200DMA.
Aragorn: $VIPS above the 8ema Daily
traderbren: @Aragorn - $VIPS -- thanks for the 8ema indicator. Like it here and have a position.
traderbren: $VIPS -- bouncing here.
DragonFly: $VIPS - taking my stop off VIPS calls just for the open. Too close and may get triggered then rebound. I'll put it back on at 10am
traderbren: @DragonFly $VIPS -- good call. Very positive piece on them this morning.
DragonFly: @traderbren $VIPS - yes I see the nice reviews on Barrons but the stock is down premarket - but what isn't!! Looks like a nice one to buy some shares in on signs of life. I have Jan calls now underwater.
Visit the Trading Forum to join in the discussion.
| | |
| --- | --- |
| Stock Price | $USD 10.03 |
| Change | 1.11% |
| Volume | 5,135,830 |
Vipshop Holdings Ltd offers high-quality branded products to consumers in China through flash sales on its vipshop.com website.
Request Video of VIPS
Already a member?
Sign in here.
Earnings
August 13th, 2018 - 2018 Q2 Earnings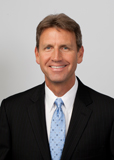 Dan Fitzpatrick
Stock Market Mentor gives you EVERYTHING you need to succeed in the market; all in one place. How easy is that? Dan Fitzpatrick and his elite community of traders share trading ideas, strategies and much more. Dan Fitzpatrick--a world class Technical Analyst, trading coach and regular CNBC contributor--gives you access to all of this with a 14 day FREE membership. Get started TODAY and start trading better TOMORROW with the following premium content:
Nightly video Strategy Sessions with a game plan for tomorrow
Got a stock you want Dan to look at? Just ask.
Patent pending video alerts instantly delivered to you when one of Dan's trading signals is triggered. This is not your typical price alert. This is a short video explaining the action you need to take to make money. No more "Woulda, coulda, shoulda"
Access to over 56,700 stock analysis videos
Access an ever expanding library (56,700) of educational videos that will save you time and make you money
Join a team of friends and traders that have one thing in common; a burning desire to succeed.

Become a Member Today!
Gain immediate access to all our exclusive articles, features, how-to's, discussion group and much more...
Satisfaction Guaranteed!
Your Stock Market Mentor membership comes with a 14 day, no questions asked, 100% money back guarantee!