Applied Optoelectronics Inc. (NASDAQ:AAOI)
Bands Volume 200 SMA 50 SMA 20 SMA Videos Alerts Articles Events

JBed: $AAOI Damn if it didn't keep going after 11% up yesterday. Waiting for a significant pullback for reentry.
bsafriet: $AAOI up another 4.00% today. Anyone else on this rocket? Reports 5/8 AMC and the news is that they have regained market share in the data center market. Waiting for E/R to jump into this in a big way but I am in it and added yesterday - thinking about call options in addition to the stock.
JBed: @bsafriet $AAOI As I mentioned yesterday: I was in this bigtime but sold with 10%+ profit. Now I see I should have held onto a third of my position and added on today's lows. Waiting for any kind of significant pullback to jump back in.
bsafriet: @JBed $AAOI I hope it gives you one prior to E/R. Maybe an options trade?
JBed: @bsafriet $AAOI Yes, I'll look at that. Thanks for the encouragement!
bsafriet: @JBed $AAOI Glad to! Just don't get greedy and use good risk management.
bsafriet: $AAOI My brain is getting slow, but thankfully still working. Light just went off that I should check the short interest in $AAOI. The 3/29/18 data reported on Barron's website has short interest as % of float at 80.12%, up 10.6%. That's roughly 10 days to cover, we're at day 8 since the news event (Apr 11). Are we hearing the shorts screaming? We'll have to wait for the EOM data update to see where we are - I don't have any idea how long the short covering can persist - maybe through E/R on May 8? Anyone have any thoughts on this one? Long and tightening my stop.
DAN: @bsafriet $AAOI Working really well today. Up on good volume. Somebody asked me about this stock recently (I think it might have been yesterday). I said that it wasn't my type of trade. BUT...that doesn't mean that it can't be YOUR type of trade. Downtrend has officially been broken. :-) Dan
bsafriet: @DAN $AAOI txs @Dan - thinking of adding call options to the trade, but will wait till Monday to do that. Don't want to eat the time decay over the w/e.
issues: @DAN $AAOI Dan why isn't your type of trade? Is the chart too choppy? or is the stock itself?
issues: @bsafriet $AAOI Chart looks like it's right back where it was before it collapsed.
bsafriet: @issues $AAOI $AAOI last E/R were not well received by the market, obviously. We'll see if its numbers and guidance impress May 8 - only the $AAOI CFO knows at this point. Lot of competiion out there now in its market. Lost its moat.
bsafriet: $SAIL $PAGS $FCX All moving up today. $CASA continues to slide. $AAOI up 3.5% today
bsafriet: $AAOI $CRSP $HEI $CW $AAOI. Added earlier today on the move up. Trading at R3, $30.19 + $1.90 6.75% $CRSP entry @ 56.16 b/o cup w/helps $HEI entry @ 91.41 b/o from cup $CW watching for entry, b/o flat base
JBed: $AAOI Sold a third of my position...10% in a day!
PJMR11: @JBed $AAOI Glad someone is having a good day. Too many red arrows for me.
Ottawagreg: @JBed $AAOI I re-bought yesterday, a very, very small position. I'm scared of this company as I learned some very hard lessons last year. I have been watching most of the day. What is the news on this move? What is driving it? Last I heard was Amazon was parting ways and going to a new provider. Do you think this is a one day move, or a full blown breakout?
Ottawagreg: @JBed $AAOI seems to be at resistance right now, $31.10. If it goes higher I may get in with more conviction and take a starter position
JBed: @JBed $AAOI OUT, but probably too soon. I've been burned badly by this stock in the past - not taking chances.
Ottawagreg: @JBed $AAOI yeah me too. My worst experience in my brief time as a trader. brutal in fact
DAN: @PeterBrown Hey Peter. Welcome to SMM. Glad to have you, and thanks for attending last night. Re/ $AAOI:

A few things. First, the stock is in a profound downtrend. It's been selling off for several months. So that, by itself, would keep me out ...
PeterBrown: @DAN $AAOI Thanks this does help. Peter
JBed: $AAOI Think it may have found a bottom.
bsafriet: @JBed $AAOI Reported that $AAOI has regained its market share with hyper data center clients, which is very bullish news for them. Evidently the competition couldn't deliver. Reports 5/8 AMC and the C/R call should be very intereresting. Took a small position last week on the news and was stopped out on Tuesday when the ZTE trade ban was announced. Currently no position and looking for an entry - today may be as good as it gets?
JBed: @bsafriet $AAOI Thanks for your insight. I have a somewhat oversized position and had a very loose stop, but I've been sweating bullets since that pullback.
Gary: ...
1. $AAOI – Buy this now? I wouldn't…but you can!
2. $FSLR – Alert $75
3. $LGIH – where would you put a stop?
4. $GSK – really extended relative to the 200-day MA. Company isn't growing, so it's a cha ...
GOOSE: $AAOI Had a nice move today.
JBed: What do y'all think about $AAOI here? After an 8-month skid, it's up 6% today. Considering starting a small position.
DrScience: $AAOI coming off the bottom, up a nice 10%, but need to break through the 20 DMA after lowered guidance last month for more shorts to cover.
Vehid: started a spec position in $AAOI at $26.68 with stop at $26.30
Vehid: @Vehid $AAOI out at $27.60
singlemalt: @champ $EMES $CRR Thanks for your replies. I believe the rising oil tide will lift a lot of boats, from all areas on the oil patch. Hope they all are big winners! Was glad to see an up day today, especially in the Naz. There's some laggards I hope make a comeback in there, $AAOI and $NVDA. Small position in former, np in latter, but want to add to both. My short in $UVXY is up 40% since the fake ABC news report Dec 1st. Would like to hold onto it indefinitely, if Rocket Man can keep his finger off the button.
champ: @singlemalt $EMES $CRR $AAOI $NVDA $UVXY ---- I like that Short position and I saw your post before on that...very nice...smart trade.
singlemalt: @champ $EMES $CRR $AAOI $NVDA $UVXY Wow Champ, you've got a great memory! Honestly, last I recall you had 52 positions, plus everything you're watching. Don't know how you do it. You've got to have one heck of a recall. Sort of like Cramer. I don't know how he does it either. And you must have four hands to research and post as much as you do! Thanks for all your input.
normr: $AAOI - Above the upper Bollinger Band on the daily
bsafriet: ...
$NVDA's management team is focused on growth, allocating resources to forecasted high growth opportunities. With the business hitting on all cylinders, this is a hard company not to have in your portfolio. I wasn't able to determine if ...
Dan1946: $AAOI > do the shorts need to start covering today (73%)?
Dan1946: $AAOI + 16% after earnings!
Ottawagreg: @Dan1946 $AAOI I am happy happy happy! It will be $70 by tomoddo!
Dan1946: @Ottawagreg $AAOI Such a large short position .......
bsafriet: @Dan1946 $AAOI Don't you guy's get your knickers in a knot! $AAOI. Has a lot of work to do to get out of the hole that it is in. $70 is probably a good long term PT. Don't think we'll see $100 again in my lifetime. Competition is heating up and their largest customer hung them out to dry while they work with $FN and $MTSI to develop hardware to fit their needs. Then there is that elephant in the room, $INTC, who seems to finally getting their act together!
Ottawagreg: $AAOI is reporting AH today. Does anyone have any helpful insight or opinions on what the stock will do? They have already pre-announced their earnings in mid october and the stock fell to low 40s, now in the high 30s. All that really remains is the guidance and many experts seem to have pontificated about that. How bad can it be? Will it soar back to the 60s? Just asking for a friend. Thanks.
Forexpro: @Ottawagreg $AAOI

Hi, Ottawagreg,

Here's hoping that you're doing well. I don't know any better way to handicap it than by looking at what option prices are suggesting, and the expected move in $AAOI is around 6.54, according to ThinkorSwim. I loo ...
Ottawagreg: @Forexpro $AAOI Thank you. I appreciate your help. I don't know much about options. After I become master ninja warrior on the SMM side I may jump over to the OMM side and run with the big boys. My friend is numb at this point so at least the pain is not as bad as before. Robert James' written review still thinks this is a good company and sees target of something in the 80s, but it may be 2020 by then. SA is all over the map. I don't put my faith in those OpEds. It just seems to me that with 70%(?) still short and nobody seems to be covering, it makes me think it is going into the 20s.
DAN: @Ottawagreg $AAOI Hi Ottawagreg. I"m sorry. Just saw your post. IT's after hours now and we're waiting for the earnings numbers...so this post won't help. But with that said, I wouldn't be surprised to see the stock pop. It's already fallen 65% from the July high, and I'm not sure how much selling pressure there is. I hate holding a stock over earnings unless I have a really good profit in it. And even then, I'd sell half before the earnings release to minimize the risk. Hope that helps. Again, sorry for not seeing your post earlier. Dan
JBed: $$AAOI beat...up 12% AM.
Forexpro: @JBed $AAOI Thanks, JBed, Well, options pricing indicated that it was going to move, and as Dan noted, it was sufficiently beaten down to make a reversal a plausible scenario. I'm not involved. Hope you're doing well; all the best.
JBed: @JBed $AAOI Now up 20%. All the best to you, too, @Forexpro!
Ottawagreg: @DAN $AAOI DAN I held the stock. Knowing it was probably wrong but I did it anyway. Lost so much already selling only locked it in. Long way back to the house but this ain't bad. Better than getting kicked in the teeth again. Still learning. I made a few hundo on the $FANH trade today. Thanks!
Ottawagreg: @Forexpro $AAOI I stayed in on $AAOI. Your note helped me keep my resolve. Thanks again. Very much.
Ottawagreg: @mopick $KEM I would go back. Trying to play the game w/out emotion. Took my beating through the ER. I settled on $15 and that was the floor for me. When it finds support and trends upwards i can revisit. I should not have entered two weeks before they reported but it was on on the LT list. BTW are we still listing $KEM on the watch list? From what i read they are a good company I just just throw everything into $AAOI! They report tomoddo!
bsafriet: @issues $CELG I keep thinking that for $AAOI! All I'm getting dealt is junk!
Ottawagreg: ...
I watch your posts in the forum. I saw you mention $AAOI the other day. May I pose a few more ?? to you on that in a few days?

Well there is the bell and I will see what UCTT has to say shortly. Thanks very much.
woodman: @Ottawagreg $UCTT $AAOI - Congrats on your sell of $UCTT - down 9.5% in the after.
rachel: ...
17. $AAOI moved well past 3 STD Deviations on the Bollinger bands in the last couple of days, yet kept going.
18. $KTOS – "Good entry point?"
19. $R – steep uptrend along the 50-day MA. Best time to buy was on a successful ...
Reif99: OK, so following up, on my two 3 STD DEV trades I violated my own rule this morning ... I usually don't enter new positions before 7 AM west coast time, but I was all excited about $TWNK and $AAOI. I didn't get AAOI at the high of the day so far - but I could see it from there. I'm long AAOI (bought some more lower) at 46,70 and long TWNK at 12.01. We'll see what happens in the next couple of days.
bsafriet: @JBed $NVDA $NVDA is hitting on all cylinders and just had another PT upgrade today - this one for $220. I'm long and holding. @Dan sees it going back to SMA(50) after earnings — could (and I think more likely) hit $210 -$215. Chart is ...
Reif99: If you saw Dan's Technical Analysis presentation this weekend, he talked about stocks being way overbought or oversold against 3 STD DEV Bollinger bands. Three such stocks on Friday you may have heard of: $MON (looks like their Cotton seed is not going to be closely regulated in India) . $AAOI, pre reported a big miss in earnings, although at least a couple of analysts have *lowered* price targets to *well above* where it traded Thursday, and $TWNK, (Hostess foods), CEO suddenly announced he's resigning, but staying on the board. I'll watch the open, but I think TWNK and AAOI for sure are good candidates for a short term buy. I'll confess, I'm not sure there is a way to play the Monsanto trade, due to low theta/vega in the options and a small expected move back in the stock.
BocaRick: $AAOI #Needham keeps Strong Buy rating but drops PT to 75 from 115
Vehid: Anybody watching $AAOI for bounce back?
Henry: @Vehid $AAOI Absolutely not, a broken stock and a broken company
Vehid: @Henry $AAOI looks like partnership with Amazon is a double-edged sword
Henry: @Vehid $AAOI There's a cliche there, that I will avoid, but this stock is going to take several quarters to come back IF earnings improve. There will be a dead cat bounce in there somewhere, but you are not going to see new highs this year.
bsafriet: @Vehid $AAOI Given that guidance given last night I think you're looking at 3 to 6 months for this stock to recover. Wait for the conference call and updated guidance before deciding about starting a new position.
Bridget: ...
$AAOI - break down today from this squeeze but finding support. Lots of overhead resistance. Wait for the bounce to enter on the next roll over for a move down.
$CMG breaking out on long base. Don't chase, buy on pullbacks. ER on 10/24.
$ESNT ...
antfarm: Afternoon. Only 2 positions this week. $AAOI Oct 13 58 Put Assigned :-( $SVXY Oct 13th 60 Put Expired :-) Have a great weekend all. Fall is finally here in the Piedmont.
bRobert: @Bridget $XME $XLB $XLK $SMH $XLV $CNC $CELG $UNH $VRX $EXAS $BMY $YY $SINA $BBRY $RIO $MT $HUN $AAOI $CMG $ESNT $HPQ $MON $MAR $NTNX $ETSY $ICHR $MTCH $TSG $CISN $HGV $ALRM $YUMC $DXC $VST $SBH $ATHM #Notes I'm not sure ATHM is dying. .Needed rest. for sure Short cover line in the sand obvious. Weekly/monthly charts are strong.. When your short is covered, I'll be entering.
GOOSE: $AAOI HELD
bnnybklyn: @GOOSE $AAOI SUGAR LAND, Texas, Oct. 12, 2017 (GLOBE NEWSWIRE) -- Applied Optoelectronics, Inc. (AAOI) , a leading provider of fiber-optic access network products for the internet datacenter, cable broadband, fiber-to-the-home (FTTH) and telecom mark ...
Mpower27: @bnnybklyn $AAOI do they preannounce every quarter?
bsafriet: $AAOI The new guidance reduces numbers by 20%+, expect price to drop same, which implies approx. $47/sh. ouch!!! Obviously all the bad news wasn't out there regarding AWS sales.
bnnybklyn: @Mpower27 $AAOI I mainly trade this haven't held it around earnings. They were set to announce Nov. 6th - hmmmm, ya got me. That's early.
bsafriet: @Mpower27 $AAOI They have been -- approx. 3 wks ahead of report. This news totally unexpected by me, but not by the market - extremely high short interest and stock down approx. 10% from close following last report.
bsafriet: $AAOI Trading to resume at 16:35
bsafriet: $AAOI now trading $44 - $47 after hours
bnnybklyn: @bsafriet $AAOI was in this with full position but with a tight stop and got stopped out early today...thankfully
Mpower27: @bsafriet $AAOI it seems that this is the sort of result the shorts were expecting last quarter when they preannounced to the upside.
bRobert: $LITE $AAOI $ACIA $RHT All perky
antfarm: $AAOI Rolled my Oct 6th 60 Puts out and down to Oct 13th 58 Puts for 0.75 credit when $AAOI was at 58.49
tjv821: $aaoi why is this getting smacked today??
bsafriet: $AAOI Bears having a field days. A couple of downgrades, otherwise no "new" news. Long w/covered calls as a hedge that I will take profits on once price stabilizes.
Forexpro: @tjv821 $aaoi Hi, Tjv821, From Reuters: ** Fiber-optic network component maker's shares <AAOI.O> down about 4 pct at $62.10 premarket after brokerage Craig Hallum cuts PT ** Lowers PT to $80 from $95 on concerns over increased competition from Intel Corp <INTC.O> ** AAOI also affected by companies changing its data centers to accommodate higher bandwidths by moving to 100 gigabits/second transceivers(Gbps) from 40 Gbps ** Says checks indicate Amazon.com <AMZN.O> could be accelerating its move away from 40G Never heard of Craig Hallum? Me, neither, and I've been around for a long time. However, the algos that munch, digest and then trade off headlines apparently don't care. FWIW; all the best!
tjv821: @Forexpro $aaoi ty for everyone's reply at work
tjv821: @bsafriet $AAOI I have oct 65 calls I sold for a small loss today
bsafriet: @tjv821 $AAOI Sorry you took a loss -- what was the expiration date? I'm short the Oct-20 $70 calls as a hedge on my long position. Haven't been able to get the price I wanted to close them -- I guess I waited too long before submitting my order. $AAOI reports Nov 2 and I wouldn't be surprised if they preannounced - hence no plan to hold my short calls to expiration. Short interest is 13.25M as of 9/15/17 which is 72.69% of float, about 4.5 days to cover using the 10 day avg volume. If we get another upside surprise, the stock should be juiced by the shorts running to cover.
bsafriet: @Forexpro $aaoi Interesting -- didn't know that INTC was in this market or that they made lasers -- will have to dig into that one! $AAOI has 100G transceivers ready for deployment and they are vertically integrated giving them a cost advantage while maintaining healthy margins. Part of last quarters guidance factored in the 40G to 100G transition by customers. Amazon's AWS defection is what hurt the stock -- we'll soon know if they are coming back to $AAOI for 100G or if they are still going on the cheap with their own design mgf by Macom and Fabrinet.
antfarm: $AAOI Bought to close my Sept 29th 55Puts for 0.05. Originally sold for 1.70. @Spotdog has commented a couple of times that Schwab has been pressing to borrow his shares and keeps upping the offer. I don't know how that works. Never been in that position but it gives me pause. Why are the premiums so juicy and what is coming down the pike. I'm estimate earnings to be beginning of Nov based on past reporting. I may sell an Oct 06th 60 or 55 Put keeping it on a short leash. Any opinions or insight out there?
Spotdog: @antfarm $AAOI Not exactly sure what the undercurrent is, but it has been more of less consolidating for quite a while now. As far as I can tell, about 68% of the float is short. Massive, and they keep wanting more.
antfarm: $AAOI Bought to close Sept 29th 60 Puts @ 0.50 as a risk off trade. I put the order in this morning on the off chance it might get filled. Originally sold for 2.45 so it definitely was time to go.
Spotdog: @Forexpro $AAOI I got another email from Schwab wanting again to borrow my shares. Price went up to 22%.
greenpatrol: @Spotdog $AAOI Hahaha. That's great. Ask for 33% and see what they say...
Spotdog: @greenpatrol $AAOI They started at 8%
greenpatrol: @Spotdog $AAOI Why haven't you made a deal with them?
Mpower27: @Spotdog $AAOI what do they want to borrow them for, shorts?
Forexpro: @Spotdog $AAOI Cool, Spotdog, Better than passbook savings. Maybe some grateful hedgie will name his next child after you. "Spotdog Smith", or whatever, will certainly be a memorable moniker :) Hope you're doing well; all the best!
Spotdog: @Forexpro $AAOI $BK $STT $NTRS Thanks for the clarity Forexpro. I appreciate it
traderbren: $AAOI - perhaps the start of the next leg higher. Bumped up against the 50dma on the 19th and pulled back.
Spotdog: @traderbren $AAOI FYI re: $AAOI, Schwab has been bugging me with emails wanting to borrow my shares. They are now up to 19% for the use of them. I don't short so not sure what this means to be honest, but they started 3 weeks ago at 8%.
Forexpro: @Spotdog $AAOI

Hi, Spotdog,

Hedge funds - the primary source of short interest - need to borrow shares in order to sell short. Normally, their prime brokers will simply go to the custodial banks - $BK, $STT, $NTRS - and pay a fee to borrow the sha ...
tejas7: $AAOI last short data that I could find was from 8/15. At that time 57% of float was short. But since it trades heavily, it will take only 2 days to cover.
Visit the Trading Forum to join in the discussion.
| | |
| --- | --- |
| Stock Price | $USD 41.78 |
| Change | -1.69% |
| Volume | 1,310,940 |
Applied Optoelectronics Inc is a vertically integrated provider of fiber-optic networking products, for three networking markets: cable television, fiber-to-the-home and internet data center such as components, sub-assemblies and modules, among others.
Request Video of AAOI
Already a member?
Sign in here.
Earnings
August 2nd, 2018 - 2018 Q2 Earnings
August 7th, 2018 - 2018 Q2 Earnings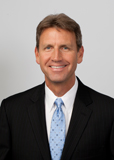 Dan Fitzpatrick
Stock Market Mentor gives you EVERYTHING you need to succeed in the market; all in one place. How easy is that? Dan Fitzpatrick and his elite community of traders share trading ideas, strategies and much more. Dan Fitzpatrick--a world class Technical Analyst, trading coach and regular CNBC contributor--gives you access to all of this with a 14 day FREE membership. Get started TODAY and start trading better TOMORROW with the following premium content:
Nightly video Strategy Sessions with a game plan for tomorrow
Got a stock you want Dan to look at? Just ask.
Patent pending video alerts instantly delivered to you when one of Dan's trading signals is triggered. This is not your typical price alert. This is a short video explaining the action you need to take to make money. No more "Woulda, coulda, shoulda"
Access to over 56,700 stock analysis videos
Access an ever expanding library (56,700) of educational videos that will save you time and make you money
Join a team of friends and traders that have one thing in common; a burning desire to succeed.

Become a Member Today!
Gain immediate access to all our exclusive articles, features, how-to's, discussion group and much more...
Satisfaction Guaranteed!
Your Stock Market Mentor membership comes with a 14 day, no questions asked, 100% money back guarantee!