Applied Optoelectronics Inc. (NASDAQ:AAOI)
Bands Volume 200 SMA 50 SMA 20 SMA Videos Alerts Articles Events

phgruver: We missed $AAOI in this morning's WEBinar. They reported 3rd qtr yesterday. While it wasn't good, it wasn't as bad as expected, and the stock is up almost 15%. Would have been one heck of a 59 minute trade....
phgruver: #Black_Swan_Event, $AAOI issued lowered guidance for 3rd qtr. They lowered it to $55M-$$58M, from $82M-$92M. The reasons cited had to do with some technical problems with their laser transceiver. While they claim to have isolated the problem, and have a fix for it, they expect a one time hit earnings. This could be a buying opportunity for a dead cat bounce, or an entry for a longer term.
shoredriver: @phgruver $AAOI #Black_Swan_Event ugly chart for sure....
bRobert: @shoredriver $AAOI #Black_Swan_Event $ACIA Much more civilized chart .
CraigReynolds: @phgruver $AAOI #Black_Swan_Event Will watch for bounce. Will be interesting as always what stock will do. Thanks for pointing out.
phgruver: Loop Capital cut their rating of $AAOI to "Sell", and cut their price target from $45 to $20. Big downward move in the premarket, but I suspect a leak caused yesterday's decline as well. Down over 16% since yesterday's open, and nearly 40% since it's high in July. That wipes out all the gains since last April.
phgruver: $AAOI peaked back on 7/13 at $50.30. Since then, it has been out of favor. Today, it posted a reversal bar, closing near the HOD. Previously, such a reversal, on 8/2, resulted in a $10 move (positive earnings didn't hurt). From here, a $5 to $10 move would be welcome.
phgruver: Anyone know why $AAOI is down so much? I'm not seeing anything on TDA....
phgruver: $AAOI I still haven't found any news, either on TDA or Yahoo, but I'm seeing that while 70% of the float is owned by institutions, and astounding 49% of the float is short! Something is going on....
bRobert: $CIEN pop on earnings Target acquired . Look for pin action in optical. eg $ACIA $LITE $AAOI
alwayslearning: @bRobert $LITE $ACIA $AAOI thanks for this note...took $AAOI...working very nice
bRobert: $LITE . add on pb/bounces Target $68+ . $ACIA WEEKLY flag . Target $50 . $AAOI . flag . $50 target
phgruver: $AAOI is looking like a reversal. Gapped and crapped on earnings, with slightly above average follow through to the downside yesterday. Today, though, it ticked lower and is now up a dollar in heavy volume. One to watch....
phgruver: $AAOI reports at 4:30 EDT. Something to watch in the after hours....
champ: @phgruver $AAOI ...bouncing must be a beat...
phgruver: @champ $AAOI Not until 4:30, ... and the first move is usually wrong....
champ: @phgruver $AAOI---- They already reported....
phgruver: @phgruver $AAOI They reported eps of $0.40 vs consensus estimates of $0.45, but added in adjustments to take it up to $0.64. We'll see what happens after folks have had to analyze the quality of the earnings.
bRobert: @phgruver $AAOI Sector is perky.
woodman: Implied moves for earnings this week (m=mthly): $HEAR 24.8% M $TWLO 14.2% $WTW 12.2% $ETSY 13.5% M $Z 8.4% $SNAP 16.9% $DIS 4.1% $MTCH 10.6% M $WB 8.5% $KORS 9.5% $SINA 8.5% $ROKU 12.6% $BKNG 6.0% $SRPT 8.8% $NTES 6.3% $DBX 11.5% $OLED 11.0% $AAOI 13.6% $GOOS 13.7% $AAXN 12.3%
phgruver: $AAOI trying to get back above $40. Broken stock, but if it can stay above $40 for a few days, it may be of interest again. Earnings are Monday after the bell. They missed last quarter, FYI.
mrmike: $AAOI I'm lucky you guys talked me out of buying this @ 42.00 now 38.35. maybe @ 35.00
justinp: $AAOI Bouncing at the south end of a potential swing. Back in.
phgruver: #Headsup $AAOI staged a reversal today, although on light volume. It'll be worth a closer look tomorrow.
JBed: @phgruver $AAOI #Headsup I got stopped out of the rest of my position this morning. Needs to be watched closely - if it doesn't bounce from today's low, it's off my radar.
issues: @phgruver $AAOI $40 looks like solid support. I'm holding 1/2 position. Would like to add but undecided. No stop in place but expecting a bounce soon.
mrmike: $AAOI Is it almost time? 41.25
JBed: @mrmike $AAOI To buy or bail?
gilman23smm: @mrmike $AAOI Need to see if it will bounce off the 50-day SMA. Otherwise, could go much lower.
mrmike: @JBed $AAOI LOL Buy for a bounce or better.
champ: @Robert1965 $LGIH --- This will continue to zig-zag...not much you can do. This is a holding stock....but many have #trading-positions-also and they trade this stock ...#around-their-core-position....all stocks work the same. Just have to hold ...to ...
bsafriet: @mrmike $AAOI POTUS China tarriffs. Manufactures their components in China. I was stopped out and am avoiding for now, E/R 8/7 AMC (est).
mrmike: $AAOI Down 3.50 this morning. Is there a bounce trade here.
bRobert: @mrmike $AAOI The stock is still in a trading range from 40 - 49+ I suspect you will see support/buyers come in. rising 50d closing in. Not my trade......yet
mrmike: @bRobert $AAOI I'll be looking for your move.
gwenzee: @bRobert $AAOI Staying away for now.
phgruver: @gwenzee $AAOI I can't find any news or downgrades .... Anyone know what happened?
captron: @gwenzee $AAOI - IBD had a swing trade on this stock going they cancelled this morning but it was after the drop.
bRobert: @phgruver $AAOI Just in a trading range right now. Nothing wrong. Lot of people anxious for this to break out. Not ready yet. $LITE $ACIA perky charts.
Greendayguy: $AAOI slammed today. Possible bounce tomorrow.
gwenzee: @Greendayguy $AAOI IMO it will get to $40 before it gets to $45. $40 is support.
champ: $PLCE $OSB $AAOI $LGIH $LITE .....A few low volume stocks.... that appear to be working....
bRobert: $LITE $AAOI Long . Will add with breakout confirmation pullback/bounce $ACIA Keep an eye on.
champ: $AAOI-----OUT.....
bRobert: $AAOI $LITE $ACIA . Watching for bullish follow through in several set ups. Low risk/high reward
mrmike: @bRobert $AAOI $LITE $ACIA Also watching $AAOI. What price are you looking to get in at?
mrmike: @bRobert $AAOI $LITE $ACIA Stop around 44.25 I'm in @47.50
bRobert: $AAOI Acting well. Phase 3 watch. Long . High targets .
gwenzee: @bRobert $AAOI Are you in this or are you waiting as I am?
bRobert: @gwenzee $AAOI I've been in for a while. Added some last week. Will add further when >50 . on pullback/bounce . Not a great buy day.
Gary: ...
8. $AAOI – Alert $50
Squeezes to watch with alerts:
9. $XRT – sector is getting bids. Not obvious…but it's happening.
10. $MELI – good trade, bRobert. Day 3…taking some profits.
11. $PFGC – squeeze. Ear ...
gwenzee: bRobert $AAOI Love to read your analysis. C & H. Has tried to stay above current level several times. Thurs. bullish candle followed by inside day. Has tried to hold current level several times. If it holds and breaks higher may look to fill the gap. Your thoughts, please. Have an alert at $50.
gwenzee: @bRobert $AAOI $ACIA $LITE I like the chart because of all the positives. But will wait until it proves itself. Thanks for your analysis. Appreciated.
bRobert: @gwenzee $AAOI There are multiple bullish patterns in play in several time frames. Weekly started with a small inv h&s pattern (25 head $35 neckline) that completed to $45 . Now a larger one with neckline around $50. >$50 . trigger pr ...
gwenzee: @bRobert $AAOI $ACIA $LITE See targets at $56, $65 and $75. (round numbers)
bRobert: @gwenzee $AAOI $ACIA $LITE that's not a bad play. You don't have to be early. If the move is real, it will have legs and it will be easy to jump aboard. You don't have to catch the whole move to be successful. Arriving a little later and leaving a little early from the party catches the meat of the trade.
gwenzee: @bRobert $AAOI $ACIA $LITE I don't pick bottoms and don't call tops. You are so right in going for the fat middle.
gwenzee: @bRobert $AAOI $ACIA $LITE Guess I should have said "intermediate" targets. I will let the chart and price action dictate my moves.
bRobert: @gwenzee $AAOI $ACIA $LITE Price action is the only truth. Everything else is theory and perhaps good cocktail party conversation. More lucrative being an experimental physicist than a theoretical one . The charts are the studies that prove the theory.
bRobert: @gwenzee $AAOI $ACIA $LITE My wife gets angry if I look at too many tops and bottoms ;)
gwenzee: @bRobert $AAOI $ACIA $LITE You might tell her that when you stop looking is when she should worry. My husband loved women but always went home with me.
bRobert: @gwenzee $AAOI $ACIA $LITE She gets angry when I look at too many charts. Starts to feel neglected.
gwenzee: @bRobert $AAOI $ACIA $LITE That's twice you said she gets angry. Take her to her favorite restaurant. Give her a couple of dozen red roses and a box of her favorite chocolates. Works every time. And....most of all tell her you love her EVERY DAY.
bRobert: @gwenzee $AAOI $ACIA $LITE We have a very good relationship. Most important lesson ...I'd rather be happy than right.
gwenzee: @bRobert $AAOI $ACIA $LITE Good attitude.
tigerjohn8: @bRobert $AAOI $ACIA $LITE I can't even get away with looking at head and shoulders
bRobert: @tigerjohn8 $AAOI $ACIA $LITE That can mark the top in the relationship and your neckline cut. ;) . Don't go short. Better to be happy than right. Honey, I don't know what I was thinking.
bRobert: $AAOI Throwback/retest breakout. Phase 3 watch. will add when confirmed. $56 target 1
mrmike: $AAOI @Dan, could you cover $AAOI this weekend. Thanks.
Greendayguy: @mrmike $AAOI Yes, I'd like to hear Dan's thoughts also. Was yesterday, and early today, a false B/O, or is today Phase 2?
bRobert: $AAOI c&h target $57 Trigger $48.1+
bRobert: $AAOI 62% short. 12+ days to cover. Target 1 $54
JBed: $AAOI Just got a breakout alert - up more than 7%. Waiting for pullback to get in.
DavidM: @JBed $AAOI Was just going to bring this up.
indigo1948: @JBed $AAOI - entered at 46.35 and looking to add on any pullback.
bRobert: @JBed $AAOI Target 1 $54. Should have some legs with large short interest and momentum players jumping on
Greendayguy: @indigo1948 $AAOI In at $46.14, been waiting, and loving today's action. Once it starts to go, it tends to go, several points a day. My decision is to buy more today before close in anticipation of a good continuation move tomorrow, or not.
bRobert: $AAOI still flagging/handle . Still high short interest triggert >48 Target $56
bRobert: $AAOI flag watch Target $54+
bsafriet: @bRobert $AAOI I've had a small position for a while, plan to build it after Q2 E/R. I'd have a larger position now if it wasn't for my concerns about tarriffs. Their manufacturing facility is in China even though they are a US company. Watching closely. E/R 8/27 AMC
justinp: $AAOI I had liked the bounce off support at $40 but retracing last 2 days. Stopped out for a small profit but watching and may re-enter.
gilman23smm: @justinp $AAOI Bounced off the 8-day EMA today. Looking for a move above 48, which could spark a move higher.
bRobert: $AAOI Long. Small cup/ . high short interest. Watching for breakout
Craig Reynolds: @bRobert $AAOI Is breakout 48???
JBed: @Craig Reynolds $AAOI My alert is $49.
bRobert: $AAOI . Nice chart. . Pattern repeating.
tigerjohn8: @bRobert $AAOI My brokerage firms still saying over 70% short. considering adding to my small position
bRobert: @tigerjohn8 $AAOI 8d to cover.
Craig Reynolds: @bRobert $AAOI Interesting.In site only 1 day. Thanks for watch. Learning.
bRobert: $AAOI . Very constructive chart since reversal pattern triggered and completed. Squeezing close to support. Weekly flag. Potential for much higher price appreciation. Following
justinp: $AAOI Solid today, adding.
justinp: $AAOI Bouncing off the 20sma.
issues: @justinp $AAOI added!
justinp: $AAOI My stop took me out after recent pop but debating re-entry as it looks to be retracing for a possible Ph 2. NP for now.
tigerjohn8: $AAOI initial position to see if I can again catch some short covering (Etrade say shorts at 81% which still staggers my mind)
bsafriet: @issues $AAOI $DOCU $ETSY $FANH $TWTR $ETFC $TRHC $CRSP $HFC $HAE $LRCX $DK I don't know about great on my end — just hope we're on the profit side of the trade! Best wishes!
Kristine: @justinp $AAOI - Good call on the starter entry. Your trade is working well today. I don't own any shares but the action today caught my attention.
singlemalt: $AAOI Watching this morning. Up on various talk about 5G this morning I think, but has pulled back, on low volume. Looking pretty interesting to me. May buy some long calls on a slow Friday for a run up next week.
woodman: @singlemalt $AAOI - flag at resistance in the area of where the gap begins (a few bucks higher). Decent potential there, particularly if it continues to be a short squeeze candidate here, though I don't have the most current short squeeze/ratio data. Looking at http://shortsqueeze.com/shortinterest/stock/AAOI.htm , for example, it looks much the same as it did when I last looked at it. Either the needle hasn't moved much or the data is stale.
justinp: @Kristine $AAOI There's well defined resistance below $47 at the moment and it failed to move through that today. Am holding with a tight stop in case this just turns into rangebound or a retreat.
Visit the Trading Forum to join in the discussion.
| | |
| --- | --- |
| Stock Price | $USD 12.71 |
| Change | -7.56% |
| Volume | 1,105,270 |
Applied Optoelectronics Inc is a vertically integrated provider of fiber-optic networking products, for three networking markets: cable television, fiber-to-the-home and internet data center such as components, sub-assemblies and modules, among others.
Request Video of AAOI
Already a member?
Sign in here.
Earnings
May 8th, 2019 - 2019 Q1 Earnings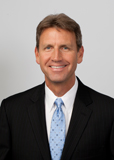 Dan Fitzpatrick
Stock Market Mentor gives you EVERYTHING you need to succeed in the market; all in one place. How easy is that? Dan Fitzpatrick and his elite community of traders share trading ideas, strategies and much more. Dan Fitzpatrick--a world class Technical Analyst, trading coach and regular CNBC contributor--gives you access to all of this with a 14 day FREE membership. Get started TODAY and start trading better TOMORROW with the following premium content:
Nightly video Strategy Sessions with a game plan for tomorrow
Got a stock you want Dan to look at? Just ask.
Patent pending video alerts instantly delivered to you when one of Dan's trading signals is triggered. This is not your typical price alert. This is a short video explaining the action you need to take to make money. No more "Woulda, coulda, shoulda"
Access to over 61,400 stock analysis videos
Access an ever expanding library (61,400) of educational videos that will save you time and make you money
Join a team of friends and traders that have one thing in common; a burning desire to succeed.

Become a Member Today!
Gain immediate access to all our exclusive articles, features, how-to's, discussion group and much more...
Satisfaction Guaranteed!
Your Stock Market Mentor membership comes with a 14 day, no questions asked, 100% money back guarantee!