Applied Optoelectronics Inc. (NASDAQ:AAOI)
Bands Volume 200 SMA 50 SMA 20 SMA Videos Alerts Articles Events

justinp: $AAOI Solid today, adding.
justinp: $AAOI Bouncing off the 20sma.
issues: @justinp $AAOI added!
justinp: $AAOI My stop took me out after recent pop but debating re-entry as it looks to be retracing for a possible Ph 2. NP for now.
tigerjohn8: $AAOI initial position to see if I can again catch some short covering (Etrade say shorts at 81% which still staggers my mind)
bsafriet: @issues $AAOI $DOCU $ETSY $FANH $TWTR $ETFC $TRHC $CRSP $HFC $HAE $LRCX $DK I don't know about great on my end — just hope we're on the profit side of the trade! Best wishes!
Kristine: @justinp $AAOI - Good call on the starter entry. Your trade is working well today. I don't own any shares but the action today caught my attention.
singlemalt: $AAOI Watching this morning. Up on various talk about 5G this morning I think, but has pulled back, on low volume. Looking pretty interesting to me. May buy some long calls on a slow Friday for a run up next week.
woodman: @singlemalt $AAOI - flag at resistance in the area of where the gap begins (a few bucks higher). Decent potential there, particularly if it continues to be a short squeeze candidate here, though I don't have the most current short squeeze/ratio data. Looking at http://shortsqueeze.com/shortinterest/stock/AAOI.htm , for example, it looks much the same as it did when I last looked at it. Either the needle hasn't moved much or the data is stale.
justinp: @Kristine $AAOI There's well defined resistance below $47 at the moment and it failed to move through that today. Am holding with a tight stop in case this just turns into rangebound or a retreat.
singlemalt: @woodman $AAOI Schwab (I don't have a lot of faith) says 74% short! And 10 dtc. I agree with the flag and resistance level. Just a little push, and it's off to the moon. I'm a contrarian at heart, so I'm betting against the shorts. Sorry for the late reply, I haven't figured out the best way to monitor the forum yet. Sometimes posts scroll by and I don't go back to check, either getting busy watching the markets, or lazy, or somewhere between...
justinp: @singlemalt $AAOI Kept a tight stop in case this is another range-around, triggered. Waiting for a better signal.
bsafriet: $AAOI $DOCU $ETSY $FANH $TWTR $AAOI - re-entered today prior to close @ $45.62. Attempting to establish a position ahead of Q2'18 E/R 8/7 (E). Will keep a wider stop this time. $DOCU - re-entered prior to the close following last nights E/R, entry @ $58.14, 1/4 position. $ETSY - stoped out at the open and re-entered just prior to close. Small position that I will add to if we get a green candle Monday. $TWTR - re-entered @ $41.19 just prior to close. I sold my call options 6/5 when it was added to the S&P 500. Long stock this time, starting position. $FANH - entered today @ $31.68. Was a little late, hadn't moved when I did my first. Chart scan this morning. Lesson learned: always seat an alert! Starting position that I'll add-to on follow-through next week.
issues: @bsafriet $AAOI $DOCU $ETSY $FANH $TWTR Hey! Just coincidence, I guess. I also bought $ETFC $TRHC $AAOI $CRSP and added to $HFC $HAE & $LRCX $DK. Great minds think alike, right?
justinp: $AAOI Hanging in there. Debating a re-entry for possible Ph 3.
singlemalt: @justinp $AAOI Watching it too. The close on June 4th was in the lower half of the range, and it's been trading on much lower volume since then. So, what does that mean? I sure don't know, but glad it's down on low volume. Trying to decide what strike and expiration to buy (long calls). Up a lot over last couple weeks, may need to base a while?
justinp: @singlemalt $AAOI I picked up a starter towards the close as it appeared to be turning up a little and has a clearly defined place below $44 for a stop. It may well base for a while.
justinp: $IQ $AAOI Both stabilizing after recent runups, $IQ getting more time to start forming a squeeze on the 30-minute chart.
gregb74: $HTHT $AAOI $IQ $PAGS $BBY Just wanted to say a huge thanks to everyone on this forum and @Dan for pointing out these stocks over the past few weeks. Have had a very profitable couple of weeks, after 2-3 months of struggling and making a lot of rookie mistakes. Got stopped out on $HTHT, $AAOI, $IQ on the way up, but got back in to them at various points. Getting a lot better at position sizing. Also found $BBY rubber band trade which has worked out. Really appreciate everyone's input on this forum, so thanks again!
woodman: $AAOI may be making another move. I sold it last week. No position as I type.
bsafriet: @woodman $AAOI I've a small position in 2 different accounts that I started to build a a long term position. Today is a pleasant surprise! I thought this one was going to take a breather.
tjv821: @woodman $AAOI sold mine on Friday when it looked kinda heavy:((
bsafriet: $AAOI Quick estimate is that last 3 trading days MAY have chewed through approximately 50% of outstanding short interest, implying 6M she's remaining or roughly 1/3 of the float. Consequently, we've got maybe 2 days left to liquidate remaining short interest at current volume. Bottom line — staying long still pays, don't know if swinging a position over w/e is advisable UNLESS you plan on long term hold. I wasn't planning on taking a long term position in AAOI until after 2nd Qtr E/R. May start accumulating a position after this short squeeze is resolved - hopefully with a recognizable blow-off top. Plan on adding shares Fri AM on any strength. Best wishes all!
bsafriet: @Wykeman $AAOI Txs kind Sir. All it takes sometimes is guts or stupidity or in my case both as I plan on piling in again tomorrow if AAOI shows strength at open ala @Dan 59 minute trader. But honestly, I don't know if I'm up for a 3rd day of this grind. My eyes are getting buggy starring at the monitor for 6 1/2 hrs straight. Maybe @Dan can write a new course for the 389 minute trader. ;>) See my last post on $AAOI for confidence builder that this squeeze still has some left in the tank. Come join the party!
DAN: @bsafriet $AAOI Nice post, bsafriet. As I noted last night, I took a position yesterday morning. Now, in my perfect 20:20 hindsight, I wish it was bigger. But isn't that always the case with stocks that work out better than expected? The cool thing is that habitual shorts won't be able to help themselves. They'll actually be shorting into this short covering rally -- trying to top tick the stock. That's always a bad idea.
DAN: @bsafriet $AAOI Stopped out for decent gain. Trade over for me. Thanks everyone.
bsafriet: $AAOI. Trade has cooled. Saner heads in control or shorts are back? Long
woodman: @bsafriet $AAOI - Took out my stops on the remaining shares that I held over last night.
Kristine: @bsafriet $AAOI Thanks for the good analysis of the float bsafriet! I closed my remaining position this morning and unless some real strength for a quick play I'll just be watching, and learning, from the sidelines.
bsafriet: $AAOI. Out, out, out!!!!
greenpatrol: $AAOI Above VWAP now. Small position
Robert1965: $AAOI did anyone by near the low today, missed it
greenpatrol: @Robert1965 $AAOI I was watching, but wanted to see it move over the VWAP. Looking firm now.
bsafriet: @Robert1965 $AAOI Waiting for it to settle in. The shine is off this one for awhile. Will it be a good long term hold? Who knows?
greenpatrol: @bsafriet $AAOI Yes, I see what you mean. This is just a daytrade for me right now. Also, if it gets to positive on the day, there will be some panicked shorts wanting to close out before the weekend. We'll see.
rnrdallas: @Robert1965 $AAOI $AAOI Like most, I think, added yesterday stopped out today. Small loss on a nice multi-day profit.
greenpatrol: @bsafriet $AAOI Still going. You were spot on about the float. Thanks!
Kristine: $AAOI - BTO $46 June 8th calls. Wasn't going to get back in but what the heck.... ;)
bsafriet: $DOCU $AAOI Both up premkt
bsafriet: $SQ $AAOI $DOCU $SMAR $HTHT
woodman: $AAOI - short squeeze continuing.
geothrills: @woodman $AAOI Thing of beauty. :)
woodman: @geothrills $AAOI - Yeah. I need to make sure I don't get out over my skis.
geothrills: @woodman $AAOI Added twice this morning, hard stop @ $42 to avoid any loss, will continue to move up stops as the trade continues to work.
geothrills: $AAOI Ya know, just gonna use 8 period EMA on a 5 minute chart as primary stop, VWAP as secondary.
bsafriet: $AAOI up 10% long
Kristine: @bsafriet $AAOI - I'm with you on this one. Would love to see it break through $45
bsafriet: @Kristine $AAOI regret that I didn't re-enter trade yesterday afternoon. This is a classic short squeeze. Keeping a tight stop and watching closely. Best wishes.
Kristine: @bsafriet $AAOI - I have a stop at $43.40 on half, and a stop at $42 on the remaining position. If it gets through $45 I'll probably raise those stops a bit.
bsafriet: @Kristine $AAOI My stop is at $44.42, sitting below R2 and at the VWAP. When the air starts going out of this one, it will go with a rush. Keep it on a tight leash! Best of luck!
bsafriet: @Kristine $AAOI Will you swing this overnight if price holds today?
Kristine: @bsafriet $AAOI - I will with at least half. I'm in near $33 so that gives me some room. I did sell half of my $DOCU position at $50 and will hold the remaining through earnings.
Motorman: @woodman $WTW LOL! At least you were on $AAOI, I'm looking back at the posts and can't believe I missed it. Day job and chasing rabbits.
bsafriet: @Kristine $AAOI $DOCU Do you have an E/R for $DOCU? I'm long this one also.
bsafriet: $AAOI moving through $45, raising stops. You hanging @Kristine
Kristine: @bsafriet $AAOI - Just raised stops as well. Would love to take those profits today near $50.
woodman: @bsafriet $AAOI - amazing, isn't it? 49.77 is the beginning of the gap (10/12-13/2017). Let's see if it can get there.
bsafriet: @bsafriet $AAOI R3 pivot is at 47.08. Don't think it'll get there today.
bsafriet: @woodman $AAOI Are you planning on swinging this overnight?
woodman: @bsafriet $AAOI - I'm in need of a plan. A new plan, that is.... LOL!
Wykeman: @bsafriet $AAOI these squeezes tend to tighten there grip into the close...I bet it gets to 47..wish I was in it. Congrats on u all!
woodman: @bsafriet $AAOI - I agree. Not necessarily today, but perhaps tomorrow ... at this rate.
justinp: @bsafriet $AAOI Stopped out finally. Took half off yesterday. Great run and may reload. @woodman thanks for the original heads up on this.
woodman: @justinp $AAOI - Thank the SMM community. The credit goes to others here who, within the recent discussions of AAOI, mentioned it before I did.
Kristine: @bsafriet $AAOI - Locking in profits on half of my position. Stop at $45 on the remaining.
woodman: $AAOI - screaming higher into the close. This short squeeze could keep going, but I took off half here before the close.
bsafriet: @woodman $AAOI I also sold 50% at the close
bsafriet: @woodman $AAOI @Kristine what did you do with your position?
Motorman: @woodman $AAOI Good discipline, I resisted the urge to buy for obvious reasons.
sierramp: @woodman $AAOI Wow, it's at the 4th std deviation BB! Good move taking some off.
Kristine: @bsafriet $AAOI - Sold half. A lot of strength into the close but wanted to lock in some profits. Never seen a stock up so much two days in a row and close at HOD.
woodman: @Kristine $AAOI - that close was really something. Look at the volume bars in the last 2 minutes. The last minute was the greatest volume all day. Amazing. With that kind of close, it could run tomorrow still, perhaps even getting to the beginning of the gap just below $50, or start strong with a spike and then reverse. Who knows. I only wish I'd had more from the get-go. But, as the kids used to say: "No duh."
Kristine: @woodman $AAOI - Ahh yes...there was a lot of buying into the close. I wonder if margin calls could play a factor for tomorrow, or even Monday. Though $AAOI has given me the most percentage gains ever, my position is small. My largest holding is in Amazon and would love to see it move to ATH.
woodman: @Kristine $AAOI - $AMZN is one of my largest as well.
rachel: ...
5. $AAOI – SQUEEZE CONTINUES
6. $MU – you really buying here? Why?
7. $ATHM – Sadly, not a very big position.
8. $OLLI – reinforcing the idea of fractional selling.
9. $ICUI – out today. Trading move.
10. $CPRT &ndash ...
champ: @Kristine $AAOI --- The News is ....they had this on briefing.com ...radio today and the main reason for this bounce is..or that is one of the reasons...they sell their optical components to ZTE (ZTCOF)...the Chinese company that President Trump, rolled back sections on...and that sure helped.
bsafriet: @champ $AAOI certainly doesn't hurt. But short interest was a market record, above 70% before this run started. Gonna make an attempt to total volume for last 3 days, correcting it for avg volume and make a guesstimate for what the shorts are still holding. Hope Andrew Luck/Citron still holding their position!
bsafriet: @Kristine $AAOI Glad you took some off. I was sorely tempted to swing it all and had to remind myself what happened the last time I got that greedy - wasn't good.
woodman: $AAOI - breaking out ... or trying.
Kristine: $AAOI - 7% squeeze is in play ;)
Kristine: $AAOI - up 11% now with 78% short interest. This is going to be fun :)
bsafriet: @Kristine $AAOI Missed opportunity to add today. Pushed stop to 38.89. Looking like profit taking is over and moving up again.
woodman: @Kristine $AAOI - Now that's a breakout! I added yesterday but only a little b/c I didn't have available funds to do more.
Kristine: @bsafriet $AAOI They are presenting at the Cowen Technology, Media & Telecom Conference today.
Kristine: @woodman $AAOI - Wish I had bought more too but at least we are in it ;)
woodman: @Kristine $AAOI Short Ratio is 10 or 11 (depending on the site). So this could go a while still.
bsafriet: @Kristine $AAOI Above R3, +11% today. Watching closely now.
DAN: @Kristine $AAOI Aren't short squeezes fun? I love 'em! I don't like the idea of people losing their *s, but when you are short a stock with 78% short interest, you are either ignorant (not a crime, but definitely a disadvantage), or arrogant (also not a crime, but there is typically a price to be paid, with the only uncertainty being the timing).
Kristine: @DAN $AAOI Quite exciting and my first! I hope to be able to play it well.
bsafriet: $AAOI. They present at 3:20 PM EDT at the Cowen Technology & Telecom Conference. Live webcast available on AAOI's website. 39.80 +11.4%
Kristine: @bsafriet $AAOI Thanks bsafriet for the webcast info, I'll be sure to listen. BTW the 1 min. chart looks like a pole with flag forming. I'd love to see break through this $40 range.
tigerjohn8: @DAN $AAOI Dan what do you think? Don't be greedy and take a 9% gain for the day (even for partial position)? Or is 75% short interest a special exception to that rule.
bsafriet: $AAOI. Stopped out at 38.89. Looking for an entry prior to presentation this afternoon.
tjv821: $aaoi have some july 35 calls not sure if I should sell into this strentgth looks like its just startg to break out??
traderbren: @tjv821 $aaoi - I sold my Jun $35 Calls on this move. The 200 dma is overhead so it may need to rest around here before pushing higher. If you have a good gain, you might consider taking some off now, or all off and revisit after a pull back and next run higher. Good luck.
tjv821: @traderbren $aaoi tks for the help dont ant to get greedy
Kristine: @tjv821 $aaoi There was a lot of supply near $40. I don't know the value of this squeeze but I'm going to hold for now. Maybe if it drops below $38 I'll reconsider. Good luck!
Dan1946: $AAOI - what is the story about this company? Before I became a better trader - I lost a BUNCH of money on this trade. At the time it had a BIG short interest. It looked liked it bottomed out in the mid $ 20's been going up ever since?
woodman: @Kristine $aaoi - perhaps unwisely, I added a wee bit around VWAP.
optionswealth: @Dan1946 $AAOI They will be supplying screens for all of Apple's products in the future. Announced I think, 2 days ago.
Visit the Trading Forum to join in the discussion.
| | |
| --- | --- |
| Stock Price | $USD 33.56 |
| Change | 1.05% |
| Volume | 738,121 |
Applied Optoelectronics Inc is a vertically integrated provider of fiber-optic networking products, for three networking markets: cable television, fiber-to-the-home and internet data center such as components, sub-assemblies and modules, among others.
Request Video of AAOI
Already a member?
Sign in here.
Earnings
November 6th, 2018 - 2018 Q3 Earnings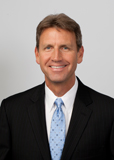 Dan Fitzpatrick
Stock Market Mentor gives you EVERYTHING you need to succeed in the market; all in one place. How easy is that? Dan Fitzpatrick and his elite community of traders share trading ideas, strategies and much more. Dan Fitzpatrick--a world class Technical Analyst, trading coach and regular CNBC contributor--gives you access to all of this with a 14 day FREE membership. Get started TODAY and start trading better TOMORROW with the following premium content:
Nightly video Strategy Sessions with a game plan for tomorrow
Got a stock you want Dan to look at? Just ask.
Patent pending video alerts instantly delivered to you when one of Dan's trading signals is triggered. This is not your typical price alert. This is a short video explaining the action you need to take to make money. No more "Woulda, coulda, shoulda"
Access to over 58,200 stock analysis videos
Access an ever expanding library (58,200) of educational videos that will save you time and make you money
Join a team of friends and traders that have one thing in common; a burning desire to succeed.

Become a Member Today!
Gain immediate access to all our exclusive articles, features, how-to's, discussion group and much more...
Satisfaction Guaranteed!
Your Stock Market Mentor membership comes with a 14 day, no questions asked, 100% money back guarantee!