Apple Inc. (NASDAQ:AAPL)
Bands Volume 200 SMA 50 SMA 20 SMA Videos Alerts Articles Events

scottrades: My notes: $SPY Awaiting more Data $QQQ Awaiting Apple's Breakdown $DIA Tap Dancing on the trendline $XLE Back in the range $GDX Holding up $KWEB Holding the gap $XHB Dan added some stocks to the ATL $XBI Tight $AAPL Not a good look. $MSFT The future? $BABA Strength in some China Stocks. $PDD Breaking out $KRYS Dan mentioned this one $CPRX I own this $ACLX Trying to move out of a base $LABU For those who like to live dangerously $MRK Breaking out $FCX Copper trying to move $WPM Still own this. $NEM Holding up. $GOLD 200 Day Support $XOM Sling Shot? Watch 110 $CROX Mentioned in the forum $CELH at the 50 Day $PLNT It is January $SBUX Clear resistance $BOX Nope.
maracom: $AAPL is on the verge of looking pretty ugly. I sold some calls this morning, they're down 50% already
vcondry: $AAPL bad ... $AAPD good ... an easy way to short apple without as much risk as a true short or puts. it and $SDS my only positions.
maracom: @vcondry $AAPL $AAPD $SDS The $AAPL chart just broke. I bought a Jan 115/110 bear put spread for .60 in addition to my short calls
vcondry: @maracom $AAPL $AAPD $SDS nice!!! Hate betting against $aapl but thats just the way things are for now.
vitoB: @woodman $TSLA $TSLS $GS #marketmakers $TSLA missed expectations, kill em 13%. $AAPL didnt do anything, lets take that down 4% and everyone gets their 'apple falling from the tree' notes out to clients after its fallen off the tree.
mechanic: @vcondry $SPY like your positivity. :-) $SPY feels like it wants to go further south. Big cap tech stocks like $AAPL, $TSLA, $AAPL heading lower.
maracom: Hello all and happy end of 2022! Been traveling, haven't been trading over the holidays. Heading into 2023, I'm taking a wait-and-see approach. I've been stopped out of everything except $GDX (including $NEM in my #LTA and $WPM and $SLV in my #Trading acct) $XLE ($DVN in my #LTA), and $XME ($AA and $FCX in my #LTA). I've been stopped out of pretty much everything else I tried to trade for the #GrinchRally including $AMAT $ENPH $AAPL which were all losses. I think there's a fair chance that the markets continue downward in January and even though I've been bullish $GDX $XLE $XME, a nasty enough selloff can easily hit them as well, so I'm basically headed into 2023 in half cash with relatively tight stops on everything, and I'll wait for Mr. Market to let me know what the plan is.
vitoB: $QQQE ; pickin up a lot of the equal weight talk a la Santelli. lot more constructive than the $QQQ ...obvioulsy $AAPL and $AMZN related, but surprisingly (at least to me) that "tech" which no one wants is performing better than expected.
Docoof: @vitoB $QQQE $QQQ $AAPL $AMZN $RSP outperforming $SPY today.
vitoB: @Docoof $QQQE $QQQ $AAPL $AMZN $RSP $SPY see that confuses me, cause $AAPL is the highest holding and above both.
vcondry: $aapl needs to close above $130 for the bulls.
scottrades: My notes: $SPY Inside Week $QQQ Bounce to the trendline $DIA Still at the 50 Day $XLE Chopping under the 50 Day $XLF Just under the 50 Day $KWEB Holding the 8EMA $XBI Back to the top of the range. $TSLA Oversold bounce Day 2 $MSFT Back to the 50 Day $AAPL Still in a down trend $META Right at resistance $MS Holding the 200 Day $PSX Basing under the 50 Day $SLB Above the line $HES At the 50 Day $TDW Through resistance $BOX Through the pivot on low volume $CROX Trending $ASO Above the MAs $DKS Very similar $ATI Daily base $ELF Holding up
ssoha20: $AAPL is 52W low . Can we buy now ?
woodman: @ssoha20 $AAPL - Breakdown through double bottom support (June and this month). Timberrrrrr!!!!
AboveWater: @woodman $AAPL next alert is $124.50 - compared to around May 2020 bottom, not the lower $119 March 2020 bottom
scottrades: My notes: $SPY Rejected at the 8EMA $QQQ Trending lower $DIA Chopping around the 50 Day $XLE Back to the 8 Day $OIH Same $GDX Bouncing around the 200 Day $XLF Near the MAs $XBI Waiting for strength to come back $KWEB Needs strength $VIX Bottoms usually happen near the highs $TNX Rates churning up $TSLA Dan Trading from overseas $AAPL Fresh low $NVDA Failed upside reversal $CAT Back at the 8 Day $SLB Back to the 8 Day $CROX Trend still in tact $TDW Near the highs $LLY Basing
Rockstar: ...
The sectors I am focusing in on long are $XLB, $XLE, $XLI, $XLP, $XLV, $XME and $ITB. The market has lost the $XLF, $XRT, $XLK,$SMH and certainly the FANG stocks. Months ago we were discussing how in a bearish market the bears hunt for the weakest ...
debeers: $AAPL-is it really a consolation to you that $AAPL is down LESS than $NVDA or $NFLX? What are you ---a masochist??? Here's an idea----let the market tell you what to buy instesd of foisting your views on the market. i have made this mistake-- i wanted so much for Boeing to recover at 170 but the stock wasn't ready so i decided to do something that might work for you--every time the stock went down another 10 bucks, i bought a couple of shares and then loaded up because i knew the fundie story but not the stock one. WHEN the fed stops, go in little by little back into the stocks where you know that they are the 1 of kinders like the Microsofts or the NVDA's.Because all of them need advertising and companies are tightening their sphincters now.
scottrades: My video notes: $SPY Inside Day $QQQ Still in a down trend $DIA Still holding the 50 Day $GLD Working $SLV Working $GDX Above the 200 Day $GDXJ Same $XLE Just under the 50 Day $KWEB Flag break on volume $XBI Want to see this get back to the base. $TSLA 90 degree Angle $AAPL Broke the low $NVDA Yikes $WPM Bought last week $EGO Low Dollar Gold Stock $GOLD Breaking above a short base $AEM Above all the MAs $CROX Trending up $FL Also working $NKE Working but extended. $BOX Flagging $CAT Working $DE In a base $INT Flag $SLB A bit above the 8EMA $TDW Holding the 8EMA $XOM Holding the 50 Day
debeers: TECH WRECK: And they don't even "advertise" how much the advertising cutback will hurt them: For this past year: ALL PERCENTAGES DOWN $ADBE--40.9% $GOOGL-40.0% $AAPL- 24.9%-don't own it OR trade it $DIS-43.5% $META-65.% (editorial comment-couldn't happen to a more deserving guy) $NFLX--51.5% $NVDA--48.2% $CRM-48.9%-Never let friendship cloud judgment $TSLA-64.7%-Musk's comments have alienated the very customers who backed him $V-down 5.3%
maracom: $AAPL If we make it back to the 8EMA/$136 level, my Jan $140 calls will have made more than a 50% move up in a day which is an automatic sell for me. Fingers crossed
traderbren: @maracom $AAPL - stick to your discipline and bank the dough! ;-)
maracom: @traderbren $AAPL orders are in! Gimme a fill plssss
scottrades: My notes: $SPY Just under the 50 Day $QQQ Oversold bounce continuation $XLE Under the 21 EMA $GDX Stopped at the 200 Day $SMH Support at the 50 Day for now. $XBI Close to a pivot $TAN 200 Day Support $AAPL Stopped at the 8EMA $TSLA Still no bounce. $NVDA Holding 158 $META Support at the 50 Day $OXY Basing near the 200 Day $SLB Above the trendline $HAL A bit high now $CHX At the 50 Day $CROX The Wedge Popped $EGO Still in trend $GOLD Held up better $NEM Tried this today $ENPH Back above the MAs $ARRY Above the MAs $SHLS Holding the 50 Day $FSLR At the pivot $VRNA Up above 24% Today $CPRX Working $DE Close to a Pivot
traderbren: $AAPL - may have found some support in the near-term which could bode well for a Santa rally. ;-)
scottrades: @traderbren $AAPL Agree! Clear defined risk at LOD.
maracom: Added some $AAPL calls this morning, opened a starter in $ENPH. $GDX $SLV $NEM popping. $XME $AA $FCX pivoting
scottrades: My notes: $SPY Holding 377 for now. $QQQ Trend line support $UUP Down thanks to BOJ $XLE Around the 100 EMA $OIH Stronger $GDX Around the 200 Day $SLV Not letting you in $BITO Going against the grain but messy $AAPL Holding 130 $NVDA Around the 100 EMA $TSLA Watch for an upside reversal $BA In trend $CAT Support around the 21 EMA $DE at the 21 EMA $CROX Wedge $VRNA Boom! $CPRX Slingshot $SLB Pushed through the 50 Day $VAL Same $LLY At the 50 Day $TK From the forum $PTEN Slope $WPM Above the 200 Day $EGO Slope, pullbacks on Low Vol $SSRM 200 Day above $GOLD Same $NEM At the 100 EMA
traderbren: $AAPL - closed the downside gap at 133.08
traderbren: $AAPL - back above the VWAP.
issues: ...
So I don't want to repeat the same mistake with DDS. The PE is around 6! That SIX! Not 15 or 22 (like $AAPL which we also hold!) Is DDS some kind of metal fabrication, or bit-coin or a trash stock that's going out of business? NO! It's a good depa ...
traderbren: $AAPL - another gap that needs to fill at 133.08
Jazman0013: @traderbren $AAPL I own this stock from so long ago. Sold half around $170. Glad I did.
maracom: opened a Jan 140/145 bull call spread on $AAPL for $1.67, short term trade on an oversold bounce
Jazman0013: @maracom $AAPL not sure what I want to do with $AAPL anymore. Own it from way below. But at present even though I use the iPhone I don't buy much Apple products anymore. In fact I'm less than totally satisfied with my 12 pro. It is okay but I don't think worth the extra money. Hard to be bullish on this one even though I still own it and want to be.
maracom: @Jazman0013 $AAPL I'm long term bearish but I think Santa Claus will protect $AAPL until at least the new year. Then I'll probably get bearish again
Jazman0013: @maracom $AAPL I am looking but my excitement for the red tasty fruit is long gone.
traderbren: $AAPL - closed the gap at 138.55
bb_b: picked up $aapl 135 call
scottrades: My notes: $SPY Watch the 50 Day $QQQ Breakdown from the wedge $UUP Watch the 200 Day $XLE Holding the 100 EMA $OIH At the 50 Day $XBI Tight along the MAs $TLT Stopping near the 200 Day $AAPL Breakdown $TSLA Lower Highs $FSLR Above the MAs $ENPH Around the 21 EMA $ARRY Sold this today $TNK Above the 50 Day $NOG At the 100 EMA $MODN New Weekly high $CEIX Flag $BTU Needs to tighten up
camaro69: @scottrades $SPY $QQQ $DIA $UUP $SMH $XBI $TAN $XLV $XLE $OIH $BITO $AAPL $META $TSLA $MSFT $ENPH $ARRY $SHLS $FSLR $NVDA $ON $PENN $CPRX $ITCI $SRPT $PRVB $UNH $Great Video Scott. Thanks for going over the moving averages in depth.
sagsworth: @Dan Seems like most "Smart Guys" are expecting a big yearend rally I believe both $AMZN and $AAPL will breach 100.00 someday. There was a famous quote of yours that went something like the stock market is set up to hurt the most people it can at one time. Would you repost this?
DAN: @sagsworth $AMZN $AAPL $AAPL and $AMZN aren't two stocks that should be owned (in my opinion). It's a function of whether they'll outperform the market. Hypothetical: Would you rather own $QQQ or $AAPL/$AMZN. The psyche of the typical Homo Sapien is hardwired such that we buy high because we think it's going higher and sell low because we think it's going lower. It takes time and effort to change your wiring.
sagsworth: @DAN $AMZN $AAPL $QQQ That should have been $TSLA and $ AAPL
sgiseller: SOLD $AARY $AAPL $DIA $IWM $SSO at the open as fast as I could! Now we wait
joelsg1: $COO $MSFT $AAPL Sold upside covered calls on each into next year above 200d lines.
traderbren: $AAPL - to close the gap at 144.50 following this morning's gap up.
scottrades: My notes: $SPY At the 200 Day $QQQ At the 100 EMA $DIA Downside Reversal $UUP Under the 200 Day $SMH Above the 200 Day $XBI MAs are stacked $TAN Holding the 8EMA $XLV Working $XLE Traded tight all day, hard to find good setups $OIH Above the 50 Day, hard to find good setups $BITO Stopped at the 50 Day $AAPL Downside reversal $META Held the gap $TSLA at the 200 Week MA. $MSFT Rejected at the 200 Day $ENPH Still in an uptrend $ARRY Bought this today $SHLS Above all the MAs $FSLR At the 21 EMA $NVDA Above the 200 Day $ON At the 8EMA $PENN Out of the wedge $CPRX This is on the ATL $ITCI Clear resistance. $SRPT Watch 124 $PRVB from @lauralynnee in the forum. $UNH Watch 555
lauralynnee: @scottrades $SPY $QQQ $DIA $UUP $SMH $XBI $TAN $XLV $XLE $OIH $BITO $AAPL $META $TSLA $MSFT $ENPH $ARRY $SHLS $FSLR $NVDA $ON $PENN $CPRX $ITCI $SRPT $PRVB $UNH Thanks @Scottrades for covering $PRVB tonight, and you got my name right!
traderbren: $AAPL - working on clearing the 50d.
gmj: @traderbren $AAPL added to my sm pos in $AAPL as it crossed the 50ma watching vol & the $QQQ which are wkng and todays close will determine if I swing... tight stop under the 50ma
DAN: @debeers $ULTA $AAPLis $AMD $NFLX $NVDA Lose 10%. Must make 11%. Lose 20%. Must make 25% Lose 25%. Must make 33% Lose 33%. Must make 50%. Lose 50%. Must make 100% Lose more than 50%. Time to work the night shift at 7-Eleven. $AMD would have to double to get even close. $NFLX would have to double...but then, the Markles are having a special come out, so there's that. $NVDA -- also needs to double. $AAPL -- "Don't trade it. Just own it." Pithy quote from Cramer, but it's just the short cut to poverty right now. You're a genius on the way up. But once the leader starts lagging, it's not long before it starts dragging...a LOT. Looking for the next market leader. Don't look for an apple tree.
champ: @DAN $ULTA $AAPLis $AMD $NFLX $NVDA $AAPL.....on $ULTA, in this type of Market.......I don't own it, I just trade it...and I learned that from someone a long time ago...but I can't remember Who that was...but I think it was You. .....How about You......
DAN: @champ $ULTA $AAPLis $AMD $NFLX $NVDA $AAPL Well, it might have been me. I dunno. ;-)
debeers: $AAPL-movingt production out of China as fast as it can. $ARDX-looking forward to a fave ruling on kidney drug $BA-another day, another order (or two) $LLY-will maunjaro dominate? YUP $MGM-capturing Chinese casinoa and the Strip $ULTA-the deal behind the deal: not only loyalty but oil going down which means that the profit in most cosmetics going up.Also, as the loyalty program expands even further (from the39million now) folks beinmg moved gently to MORE expensive skincare and cosmetics.
maracom: @debeers On $AAPL I follow Peter Zeihan who has been all over the China situation. I traded a bunch of $AAPL and $TSLA puts but even though the thesis was right I found the volatility to be extremely hard to manage and barely broke even on my trades. I'm going to re-visit the thesis after the New Year and look into new bearish trades on $AAPL and $TSLA
debeers: @maracom $AAPL $TSLA -thanks. OUT of $AAPL now as i just noticed too many giveaways.
woodman: @maracom $AAPL $TSLA - Re TSLA, I mentioned about a week and half ago to keep watch as it moved higher to see if it starts to look rollover-ish again. It's kinda got that look.... Needs to hold the 20d.
msing3: @maracom $AAPL $TSLA I too have studied Peter Zeihen's research and found his latest book fascinating ! I think most of his views are of a macro view and hard to narrow to a short term trade opportunity. Definitely worthy of a LT investment thesis.
debeers: $AAPL-Moving production out of China as fast as it can (probably to Vietnam). $ARDX-looking for a fave ruling on its kidney drug $BA-Airlimes can order from only 2 and Airbus cannot supply everyone where aircraft now 20+ years old $LLY-will Mounjaro dominate? YUP $MGM-more casinos in Macau than anyone else and a force on the strip. $ULTA- 39 million loyalty customers. They may trade up and down in hard times but skincare and cosmetics thrive with a good marketing set up which is the $ULTA brand.
debeers: $AAPL-Apparently, $AAPL also considering moving manufacturing to India. i ran this by a friend of mine and before she lost her highly paid tech job, her company actually asked her to train her replacement from India.
Jazman0013: @debeers $AAPL asked her to train her replacement… vile. Not shocking. I simply despise hearing that.
debeers: $AAPL-My friend DID NOT work for aapl. Please reread what i wrote. She worked for a tech co. NOT AAAPL.i wrote to show where low paid workers work. Remember these are assembly jobs where China needs to be replaced.
debeers: @Jazman0013 $AAPL -PLEASE READ WHAT I ACTUALLY WROTE---AAPL did not replace workers here.
sgiseller: @Jazman0013 $AAPL Not an isolated incident I'm sure, my brother was asked to do the same, Meanwhile, mgt asked him and another employee to give any input in an open meeting on how they could improve the situation, due to the time zone difference,s, etc, no strings attached. Told them to shove their job, The other guy said, "bring all of the management into a room and roll a live granade in." He was not fired, but walked out soon after
phgruver: @debeers $AAPL SOP. The same thing happened to me. Needless to say, the training was minimal. I showed them where to find the documentation.
jeff_free69: $TSM heard there's going to a ceremony regarding the factory they are building in Arizona. $AAPL and $NVDA mentioned as possible customers.
debeers: $AAPL/$MELI-$MELI files anti-competitive suit against $AAPL in Brazil. (Reuters).
Rockstar: ...
I am not looking to add any positions today unless I find some compelling opportunities. I want my short puts to expire, or be assigned and then study over the weekend, looking for opportunities that have arisen this week. Keep this one thing i ...
joelsg1: $TSLA $AAPL All "growth" was up per Powell, but these 2 accelerated last 20 min. on Musk tweet he had met with Tim Cook. Lots for them to discuss. Musk rehabilitation tour may continue tonight with Neuralink event, and definitely tomorrow at Semi event at GigaReno perhaps in a snowstorm. I bet both the Semi and CyberTruck look great in the snow. Added yesterday $TSLA.
Docoof: @joelsg1 $TSLA $AAPL That's good info. I didn't know any of what you posted. Thanks!
woodman: @Docoof $TSLA $AAPL https://www.macrumors.com/2022/11/30/elon-musk-tim-cook-meeting-apple-park/
scottrades: @stairm01 $News The only news I saw was the Apple news but didn't think it would cause a new low. $AAPL: CHINESE CITY HOSTING KEY IPHONE PLANT LOOSENS COVID CONTROL
stairm01: @scottrades $News $AAPL Thanks everyone. Big drop fast and little news.
Henry: @scottrades $News Desantis said Congress should investigate $AAPL if they de-platform Twitter I wouldn't have thought that would move the whole market.
bigbartabs: @scottrades $News $AAPL ... I think I heard early this morning that due to the China protests (riots?) their iPhone 16 rollout (I think) could be delayed. FYI...
woodman: @Henry $News $AAPL - Musk and $AAPL/Cook are brawling right now. Musk trolling Cook on Twitter. Apple reducing Twitter advertising, and some talk (originating from where I am unsure) about Apple possibly pulling the Twitter App from Apple store. (App ...
champ: @Henry $News $AAPL......Apple is not going to do that.....because their Stock and also their Sales would get #crushed.
jeff_free69: @bigbartabs $News $AAPL I heard current iP15 / Pro deliveries will be down 20%
bigbartabs: @jeff_free69 $News $AAPL ... iPhone 15... that makes sense, must have been what they said
Docoof: @woodman @joelsg1 @issues @bigbartabs @bb_b $TSLA $TSLS You're the cool kids, so I want to have a post in this thread. $AAPD = $AAPL Bear 1X $AMZD = $AMZN Bear 1X $GGLS = $GOOGL Bear 1X $MSFD = $MSFT Bear 1X $NVDS = $NVDA Bear 1.25X $PYPS = $PYPL Bear 1.5X $NKEQ = $NKE Bear 2X $PFES = $PFE Bear 2X #Crypto #Bitcoin $CONL = $COIN Long/Bull 1.5x
scottrades: My notes: $SPY / $QQQ Turkey Rally $DIA Working above the MAs $GDX Outperforming the GLD $TAN Base building $XLF Coming out of a flag $XLE Working $XLB Near resistance $IBB Flag #Bitcoin Everything thinks lower (including me), so it might not be. $NVDA Pullback Entry $ON Above the MAs. $MSFT Short Base $GOOGL Flag $AAPL Holding the 50 Day $META FLag $CEG Idea from Dan $ADM Working but extended. $CF Still in a base $ENPH Right at resistance $ARRY Working $RUN Holding the 8EMA $FSLR Working $KRTX Long flag $CPRX Dan added to ATL $WPM Own this $FNV Working $GOLD Nice strength $DINO Strong close $DEN Strong close $XOM At the highs
traderbren: $AAPL - nice retracement this morning after dropping below the 50d... now taking out yesterday's high.
debeers: $AAPL-compelling valuation/ $HSY no apologies here/ $M why in the world would you sell this one when they get hours and hours of free advertising with the Thanksgiving Day parade. Stores i checked were 2 in supposedly bereft Cali and they were packed ...
scottrades: ...
Growth stocks like $AAPL $NVDA $AMZN $GOOGL are up but the patterns are still a bit sloppy, which is fine if you're in them already but just means the price action is less orderly and harder to get in without feeling like chasing.

I'm ...
DAN: ...
Now, we can't expect a lot of follow through from here, given more hawkish comments from the Fed. Higher rates mean a slower economy, and Q3 earnings really haven't been that great for all the mega-caps. $AMZN is really in bad shape. $AAPL is not mu ...
woodman: @DAN $NDX $AMZN $AAPL $GOOG $NVDA $META $LOL $TSLA - And I'm not betting on FAANG to be the "new" leaders out of this messy market.
Margi1983: $WBD. Failed at the 50 two days in a row. NP but might want to own a bit as this is the streaming service ( mainly HBO Max) that $AAPL or $NFLX should buy to rule the streaming space
maracom: Picked up a $TSLA Dec 180 put for $11 and some $AAPL Dec 135 puts for $3
Angdionk: @maracom $TSLA $AAPL $TSLA kind of feels like a hidden distribution day on a big up day in the market
traderbren: $AAPL - closed the gap from 11/2 at 145
scottrades: My notes: $SPY CPI Was a Buy the News Event $QQQ Power move on Volume $DIA Above the slope $UUP Breakdown $XLE In Consolidation $GDX Great volume $XME At the 200 Day $SMH Above the 200 EMA #Bitcoin Rebound. $TSLA Off the low $AAPL Still under the 50 Day $NVDA Above the 100 EMA $ON Break out $BJ Break out $ALB Break out $LTHM Above resistance $ENPH Great volume. $ARRY Holding above the MAs $FSLR On the launch pad $SHLS At resistance $RUN Ummmm extended. $DV Our old friend at resistance. $SBUX Breaking out
scottrades: ...
Historically, the market likes Gridlock, so if we get that mix we could see the market give us some upside as people take their minds away from Inflation for a minute. I'm still focused on a lot of Oil and Gas stocks like $SLB, $DEN, those are ...
Rockstar: ...
Bulls went into last week red hot. The indexes, especially the DIA, were incredibly overbought and extended on intraday timeframe. The information that we do have is that the hourly 200sma on SPX held. The hourly 200sma on HYG also held. AAPL 140 d ...
PhilHarmonic: $AAPL I'm sitting outside the NYC Apple store at 59 St & 5th avenue.The city is bustling and it's hard to believe that there was a pandemic just a short time ago.During the pandemic this area was like a ghost town.
woodman: @PhilHarmonic $AAPL - The East Coast weather is unbelievable. I've been wearing shorts the last few/several days. The new normal, I guess.
PhilHarmonic: @woodman $AAPL Yes. It's perfect.
traderbren: @woodman $AAPL - yep, still enjoying my slops in this weather. Get ready for a drop of 25 degrees by tomorrow!
traderbren: $AAPL - nice recovery after this morning's news.
Visit the Trading Forum to join in the discussion.
| | |
| --- | --- |
| Stock Price | $184.21 |
| Change | 1.80% |
| Volume | 36,636,400 |
Apple Inc designs, manufactures, & markets mobile communication & media devices, personal computers, & portable digital music players, & sells a variety of related software, services, accessories, networking solutions, & third-party digital content.
Request Video of AAPL
Already a member?
Sign in here.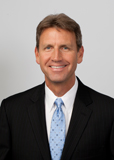 Dan Fitzpatrick
Stock Market Mentor gives you EVERYTHING you need to succeed in the market; all in one place. How easy is that? Dan Fitzpatrick and his elite community of traders share trading ideas, strategies and much more. Dan Fitzpatrick--a world class Technical Analyst, trading coach and regular CNBC contributor--gives you access to all of this with a 30 day trial membership for just $7.77. Get started TODAY and start trading better TOMORROW with the following premium content:
Nightly video Strategy Sessions with a game plan for tomorrow
Got a stock you want Dan to look at? Just ask.
Patent pending video alerts instantly delivered to you when one of Dan's trading signals is triggered. This is not your typical price alert. This is a short video explaining the action you need to take to make money. No more "Woulda, coulda, shoulda"
Access to over 90,400 stock analysis videos
Access an ever expanding library (90,400) of educational videos that will save you time and make you money
Join a team of friends and traders that have one thing in common; a burning desire to succeed.

Become a Member Today!
Gain immediate access to all our exclusive articles, features, how-to's, discussion group and much more...
Satisfaction Guaranteed!
Your Stock Market Mentor membership comes with a 30 day, no questions asked, 100% money back guarantee!