Apple Inc. (NASDAQ:AAPL)
Bands Volume 200 SMA 50 SMA 20 SMA Videos Alerts Articles Events

captron: $AAPL @ bRobert. Wondering if you have a target on this one.
bRobert: @captron $AAPL $215+ target 1
bRobert: $AAPL $215 reversal in motion
grcjr: $AAPL - looking at the daily, $AAPL is at the upper BB. This might be a lower high or a flag/continuation pattern. Time will tell. I may reduce my exposure.
bRobert: @grcjr $AAPL Partial profits after a nice run ($25) is never a bad thing.
grcjr: $AAPL gave back its gains for the day. Now negative for the day.
champ: @grcjr $AAPL --- Traders, trade, investors hold...but I have NP, in this stock.
bRobert: @grcjr $AAPL After a huge move, a positive. Flag still flying
grcjr: @champ $AAPL been in this time a couple weeks. Trimmed some earlier today. Still holding a quarter but could change my mind tomorrow.
champ: @grcjr $AAPL --- Nice, Yes, go with the flow. Hard to follow everything, even for full-time players, like we are. Others need to Follow the forum, full-time traders/investors, for stock -idea's. You can see the real one's....
grcjr: @champ $AAPL - I have as many as 10 active targets at any one time. If you post xyz is going to the moon, I'll look. But to add it to the 10, one has to go. Of the 10 I may have swings in 5 of them, plus or minus. A couple times an hour I'll poke around and look to see what's been posted on the forum. Long term holdings get looked at a couple times a day.
champ: @grcjr $AAPL--- Yes, I hear you...it's just too much and I'm swinging too many positions. However, I do believe....that this News about possible interest rate cuts, is helping the markets, is really positive...we know about all the negative's and the spinners, just keep on spinning.....and on it goes.
Robert1965: $AAPL is down in AH based on what $AVGO said about tariffs not good from 196.79 to192.50
bRobert: $AAPL $215 target with flag trigger/reversal Long $FB $195 target Same set up $AMZN $2100 Reversal target with trigger $SOXL $195 reversal target with trigger If the market is going to test new highs, this group will likely lead the way. High beta plays
bRobert: $AAPL Green apples. Flag over 50d. $QQQ If you can't decide which tech play, diverse espresso $200 flag trigger/rersal target
Forexpro: Re: $FB Hi, Friends, Of course, $FB's challenges create opportunities for other players. $AAPL has been fairly clever about trying to adopt the mantle of Protector of Privacy. I just received this from the folks at Mozilla, perhaps not coincidentally (and if not, the PR team deserves a raise): "The Firefox Personal Data Promise is our commitment that your privacy will never be our product — in any of our products. "Firefox doesn't just talk privacy, Firefox makes privacy — since 2004 and with every. single. product: a browser that protects your privacy with an extension that prevents Facebook from following you through the web, with Firefox Send, which lets you send large files securely encrypted with Firefox Monitor, that warns you about data breaches with Firefox Lockwise, our password manager for all your devices and a lot more." All the best!
Robert1965: @bRobert $AAPL $FB $AMZN $SOXL have you added any of these
bRobert: @Robert1965 $AAPL $FB $AMZN $SOXL I am long Several of these from below. I will add on the bounce/trigger.
grcjr: $MSFT $AMD $NVDA $AAPL - the new XBOX by $MSFT is going to use $AMD chips inside. $AMD and $NVDA often swap positions on various machines from generation to generation for the #GPU. Lately, $AMD has been winning on the CPU side also. I've not checked lately which is in the $AAPL machines. I'll post when I do.
debeers: $AAPL-talking now about the ease of use of the Apple credit card that hasn't launched yet. This will be a nice game changer for the stock.
Robert1965: @champ $VMW #snap Take a look $FANG $AAPL
Sluggo: @Robert1965 $VMW $FANG $AAPL #snap I have never been able to trade $FANG accurately. It is kind of volatile and doesn't really trade with the price of oil. As a matter of fact, on a side issue, when oil was up at $67 recently, why didn't the oil stocks respond accordingly to the upside? Been buggin the crap out of me for quite a while.
champ: @Sluggo @Robert1965$VMW $FANG $AAPL #snap ---- The reason was...the President asked the Saudi's, to add more Oil into the markets...that dropped the price of Oil. I trade $FANG, all the time and others. ......Take a look at ...investing.com, for the Oil and OPEC news...click Markets and then commodities, then Crude, for the chart, also with a little news, click N. Also pick-out your time frame.... .......Also for Oil News, click the heading News, then commodities, for all the #Latest Oil news.....
Sluggo: @champ $VMW $FANG $AAPL #snap #Latest All I see in $FANG right now is a definable base around $97. It is currently about 2 bucks above that. You can swingtrade this sucker but I have never had any consistent luck at it.
champ: @Sluggo $VMW $FANG $AAPL #snap #Latest --- Wait for timing, after the Oil inventory numbers are reported positive, then as the price of Oil bounces, so will names in the energy-sector, like.... $FANG $PXD $EOG $CXO and many others. Timing is on the report....
traderbren: $AAPL - back above the 50d. Long
gwenzee: $AAPL $ABMD $CYRX $INCY $JEC $MTN $NVDA $RDUS $SHOP $SPLK $SRPT $XLNX It has been a very good week. Made up for some horrendous losses in May. Time to take a look at taking profits and dumping non-performers. Hard to do today as all were in the green a few minutes ago....not the usual phenomena.
debeers: $AAPL/$RIC/$LUMI/$NVDA/$QRVO/$XLNX-gives old and new price cuts.
$AAPL/Believes China will block Apple sales in China reflexively
** Barclays trims PTs of semiconductor companies to reflect
pullback in the sector given softer demand environment, H ...
Forexpro: @debeers $AAPL $RIC $LUMI $NVDA $QRVO $XLNX Thanks, Lady DeBeers, The U.S. of course runs a substantial surplus with China in services, and I would imagine that it's going to be tougher for companies in that broadly defined space to make additional sales in the current environment. One of our faves, $SIVB, has a growth strategy centered around extending its business model to the Chinese tech market. My guess is that they're gonna have to put that on hold for a wee while. $CS, I note, just hired a very well-connected Chinese with 17 years at the Ministry of Finance to run its local operations. Acquiring that sort of local knowledge can't hurt, but I wonder if it will be enough to help in the current climate. Just musing in response to your post; thanks again, and all the best!
1winkie: ...
$AAPL was started as Outperform and assigned a $205 target price at Evercore ISI. The consensus target price is $216.17.

$DELL was started as Outperform with a $75 target price at Evercore ISI. Shares closed down 5.5% at $54.50. The 52-week range ...
CraigReynolds: @Forexpro $AAPL $RIC $LUMI $NVDA $QRVO $XLNX $SIVB $CS Interesting the take. Knowing Credit Suisse and SVB are global, somehow I missed the China connection. My ignorance but know I know which may come into play. Thanks again sir.
1winkie: $AAPL was maintained as Buy but the target price was lowered to $202 from $245 at Canaccord Genuity.
baronp0329: $AAPL...down! "US DoJ Given Jurisdiction For Potential Probe Of Apple As Part Of 'Broad Tech Review' By Antitrust Enforcers" – RTRS Sources
champ: $AAPL ...dropping on News.
wabam: @baronp0329 $AAPL ow! sold all my AAPL @ 176 earlier today.
traderbren: @champ $AAPL - filled the gap from 3/8 ...but still another gap down from 1/29.
champ: @traderbren $AAPL ---- Was a fast short....
grcjr: @champ $AAPL - I added a bit on the upswing
champ: @grcjr $AAPL----Nice catch.
1winkie: ...
$AAPL was maintained with an Overweight rating at Morgan Stanley, but Apple's target price was lowered to $231 from $240 based on China exposure and ongoing trade tariff fallout that has been hurting it and other companies. Apple closed down ...
debeers: $AAPL-Morgan Stanley assessment-not mine-NP
Apple price target lowered to $231 from $240 at Morgan Stanley Morgan Stanley analyst Katy Huberty lowered her price target on Apple shares to $231 from $240 to reflect peer multiple contraction given the r ...
billfumick: #Long $AAPL against LOD
wabam: We know that we don't really know what might happen, especially with things like tweets and the 'trade war'. That said, at what point do you think $AAPL might be a stock to buy and hold for a bit?
captron: @wabam $AAPL I am long leaps and that seems to work for me. I don't think there is an answer to your question.
bRobert: @wabam $AAPL when it stops going down would be a clue . ;) . I think we are close for a bounce of indeterminate size. Look at January . If it starts to print a series of higher highs/lows Jan 22 on . you can dip a toe. Add with further positive price action on pullback/ bounces . Stops trailing up to above breakeven . and above
grcjr: @wabam $AAPL $TMUS $S $QCOM - I've been pondering. Prompted by some CNBC coverage and other sources. Might the "trade wars" plus the "Huawei ban" plus the $TMUS $S merger/nonmerger result in a 5G delay accross the world that allow ...
bRobert: @grcjr $AAPL $TMUS $S $QCOM $AAPL could test $160 . h&s top $210 head . $185 neckline Events Trump technicals. Until the event, technicals rule.
bRobert: $AAPL Could test $160 . h&s . top . Head . $210 . Neck . $185 . Events can TRUMP charts. Until then, technicals rule
wabam: @bRobert $AAPL hahahahaha! easy, eh?
coldevinc: $AAPL might set a buy at 185
champ: @coldevinc $AAPL --- Many were guessing that It was a buy yesterday, at around $181 and Yes, this was an add-on today at $185.00....and traders are at work.
MtChet: $AAPL, $XLNX, $NVDA, $TXN - Sold Semi's and some $AAPL into strength. Will buy back if we get a trade agreement with China.
baronp0329: @champ $SPY Also profitable environment for Day trading. Had another good day with May24 Calls $AAPL $ROKU $BIDU.
champ: @baronp0329 $SPY $AAPL $ROKU $BIDU --- Yes, day-trades can be a real important part of daily and also yearly profits and hedges also helps, to keep any daily losses under-control.
debeers: $AAPL-HSBC comes out with a cut this am. What is unclear to me is that how they square their cuts with the 2mm ee's based in China. This is their reasoning.
NP.
Apple shares were down 2.5% in pre-market Monday after HSBC cut the tech giant's pr ...
bRobert: $AAPL 50WEEK bounce (along with $GOOGL) My time line
Amykris: Does anybody want to nibble on $aapl? I mean does anybody not think this will be higher in 60-90 days?
grcjr: @Amykris $aapl - I do not believe I can give any guidance on $AAPL or most of the tech holdings. The price action is on the trade news not fundamentals.
Forexpro: @Amykris $aapl Hi, Amykris, Over the past 50 trading sessions, $AAPL is 0.948 percent correlated with the $SPX. Close enough to identical for most purposes. So, to look at it another way, does anyone know where the $SPX is going over the next 60-90 days? From what I hear (more accurately, read) there's stuff going on with a major supply source and market for Apple - that's China, of course - that could have a significant impact on the company, and the stock. Just some thoughts from an owner of numerous Apple products (but not of the stock, at present). All the best!
Amykris: @Forexpro $aapl $AAPL $SPX Thank you for the information and prespective! I appreciate it
bsnceo: @Forexpro $aapl $AAPL $SPX there was a decision adverse to $AAPL from USSCT a few minutes ago re Apple Store, don't have details
Ajax4Hire: @grcjr $aapl $AAPL Looking at $AAPL 2019-05May-17Fri Put/Call volume more Puts than Calls suggesting down expectation. $AAPL seems to have stabilized for now. I would like to buy $AAPL here and sell the $190 calls for 1.18% in a week(1) but the Option-Put market makes me nervous. Patience is a warrior greatest weapon. Damas, Jak 3 I must wait for clarity. (1) Sell $190 2019-05May-17Fri call for $2.20; expires this Friday; $2.20/$186.15 = 1.18% in a week. Gain additional 2%(in 1 week) if called away this Friday.
Forexpro: @bsnceo $aapl $AAPL $SPX

Hi, Bsnceo,

There's hardly ever a final word in these things, but as you observe, the company appears to have suffered a setback at the hands of the Supremes (via SeekingAlpha):

"Apple (NASDAQ:AAPL) is off 5.6% in sh ...
Ajax4Hire: @Forexpro $aapl $AAPL $SPX $SPX is going to the right on my screen. Correct answer but not the answer you need. One dimension of intelligence is how far in the future you can "see".
champ: $AAPL $186....watch, we will see if buy-backs can hold this level.
champ: ...
$BABA....this stock is one that many in China, are watching and $AAPL, is one that many in the U.S., are watching, they are just about moving together and $AMZN, is not down as much as both of the others.
I'm watching these for market direction. No ...
rachel: ...
$AAPL – do you care? Why?
$TSLA – do you care? Why?
Growth Stocks:
$WING – GSL holding. Working pretty well. Alert $80.
$PLNT – GSL. Working well after the earnings trade. Would NOT buy here. Stop goes below the 50-day MA ...
debeers: $AAPL/$ULTA/$BOOT-Bought some $AAPL @ 193.64, $ULTA @t 338.50, and $BOOT @28.45---Have a great weekend, your value girl $BA- looking to re-buy some at 330/ more at 300/ most at 288.
debeers: Today's report card: Previous post at 12.17 today $AAPL-Bought as disclosed 193.64--closed 196.77 $ULTA- Bought as disclosed 338.50-closed 343.24 $BOOT-my heart and dough are in this stock. Bought as disclosed 28.45=-closed at 29.34. Only adds today. BTW Chevron started the day down which was dumb.Finished up and the cushion of an over 4% divvie is still untouched. Like Danny always says--where you buy is important. (Also, take care of your skin. Even the male braggarts have to acknowledge its their biggest organ).
Jazman0013: $AAPL down below $200. Pondering long calls on this thrashing... not sure what strikes/months for rebound trade yet,
grcjr: @Jazman0013 $AAPL - I'm going to wait and see what happens with China. And wait for a better chart. My only up "trades" this morning are $SPY puts, $UPS puts, and $DIS Calls (ooops $DIS just went negative). I'm in no rush to get back into $AAPL. Chips in general are down. Even $AMD is down despite the new DOD contract.
Jazman0013: @grcjr $AAPL $SPY $UPS $DIS $AMD agree, ugly. Not much green in my holdings.
Herb: $QCOM how vulnerable is it to China? Is it joined at the hip to $AAPL?
bRobert: $XLK Many double bottoms setting up . EARLY $AAPL $GOOGL more $FB Gap filling. Sitting on the 20d. High on the list
captron: $AAPL According to a Bloomberg article today, their services are declining and lack luster.
debeers: $BA-The worst possible news for Boeing: if Boeing knew about the flaws a year ago or more, as the WSJ reports this morning, since it failed to disclose, their insurers could have standing to claim that they have no intentions of paying any claims. At the very worst a claim could be made and maybe even upheld that Boeing was guilty of criminally intentional homicide. In every conference Muhlenberg gave, he insisted safety was paramount in the Boeing culture.NP $YUM-100% of its biz is China. You don't want to be here now, either. Semis-Particularly $NVDA/$QCOM-NOPE $AAPL-Turns out the battery life promised isn't the battery life delivered. Should take a nick but not a fatal cut.
rah: @debeers $BA $YUM $NVDA $QCOM $AAPL - Hi debeers. I believe you meant $YUMC vs $YUM.
debeers: @rah $BA $YUM $NVDA $QCOM $AAPL $YUMC ---Yup. You are right. $YUMC
traderbren: $AAPL - closed the gap on the downside, and getting a bid. Long
baronp0329: @champ $AAPL $BA #Day-2 #Market-Direction Hey Champ. Sorry for the delayed reply. Just saw your post. The answer to your question of "what happened in the past on Day-2 after Fed Meeting?", is I do not know. The person (from RevShark's site) who tweeted the "9/10 Down days after J Powell / Fed announcement" did not provide any analysis or info on what happens on Day-2. Hope this answers your question. My reason for buying $SPY May Puts yesterday is a hedge and to take advantage of a possible overbought condition of the market. It was also suggested by Bridget on the OMM site 2 days ago. But I waited until yesterday for confirmation, SPY not able to break above resistance R1 to buy 1/2 position, then added another 1/2 position after it broke below Pivot. Still have full position on SPY Puts. Also added some $IWM Puts this morning.
Jazman0013: $WING sold to close. Not working. $TWTR expected some moves concurrent with the $AAPL and Nazz higher. $MDLZ nice pop. Still glad I parted with the calls. May have just as easily been down today.
champ: $AAPL ...HOD...this stock is holding up the markets. All the swing traders took their market profits...and now maybe we can get back to business. $DJI, is up +35 points, for now, we will see how it works from this point. .....$AMZN, might work today, I had a new entry this morning, around the low.
bRobert: $AAPL $210 target 1 met. $230 next Adding on pb/bounces
debeers: $AAPL-Value folk---it is, amazingly cheaper than Nike on a p/e basis.
debeers: $AAPL- Listened to the call twice because i am not very bright but i do take great notes: iPad saw the highest growth rate in six years Watches had superb non-holiday quarter Mac first-time buyers were almost 50% of total.( They seem to be on QVC/HSN st least once a month) Wearables up almost 50%, the size of Fortune 200 company Trade-in volume up 400%
bRobert: @debeers $AAPL More when you deduct the cash per share
bRobert: @debeers $AAPL they are slowly building a moat with services eg Health that will attract more users into the ecosystem.
traderbren: @debeers $AAPL - thanks for the notes. As @bRobert mentioned, services revenues are key going forward, but the ecosystem provides the stickiness.
Motorman: @bRobert $AAPL Big buy back...25% upside based on that alone.
bRobert: @Motorman $AAPL As the services continue to grow, so will the multiple. Not the paltry multiple of a phone vendor. $350 stock in the next few years.
champ: @Herb --- Need to see the close and the open and close tomorrow. $AAPL, is still hanging in and $BA, is flat..NP's. However, $HD and $LOW...are both down..NP's
champ: ...
......The bottom line for me was...this was panic-copycat-sellers, for know real reason at all, going into the close and these sells were not the larger players or institutions or this drop would have been larger. $AAPL, held-up and even $BA, only h ...
phgruver: $QQQ is down because of $GOOGL. $GOOGL is down 7.5% premarket, and the Q's are down .7% With $AAPL reporting tonight, you might want to wait until tomorrow to take a position or add....
Wolf: @bRobert $PI Well, $AAPL is @ the 20DMA so you can buy some to make the $PI ;-)
bRobert: @Wolf $PI $AAPL I have one baked. Actually half baked post profits.
Jazman0013: @sierramp $TWTR busy day. Down fractionally but nervous ahead of $AAPL.
bsafriet: $AAPL $AMD Closed my long stock positions today. Expect to be able to buy bacl in the morning at a lower price. Not enough profit to warrant the risk in holding over E/R.
Jazman0013: $AAPL some personal thoughts from experience. Long term hold split adjusted below $40/share in several accounts. They still have some good products but I don't believe they are as fresh or cutting edge as they once were. Apps on the iPad are good but many have fallen from support over the years which when they were purchased kind of annoys me. Planned obsolescence of chipsets on older Mac products and earlier generation iPads and iPods also less than thrilling. Desire to invest new money? Not very. Riding present position. Yes. Exit at some point... probably in the near future. Correct me where I am wrong please. Of the best and most reliable of my phones have been my iPhones. I loved the iPods at first but these are no longer. Haven't replaced the MacBook yet. Tainted by experience?
bRobert: @Jazman0013 $AAPL They are transforming the company to more of a content play than a purveyor of hardware. That being said, their interface is very sticky and they retain a very loyal customer base. The medical apps they are developing is far above what the competition has to offer. . The ability to monitor for dangerous heart rhythms, fall alerts, blood glucose puts them ahead of the pack with AARP members. You need an iphone / watch to take advantage of these valuable services. The apps are the high margin business and will continue to grow. Itunes has surpassed Spotify in number of users. They will continue to expand their content in a way that captures the hearts and minds of people around the globe. They have enough cash to bankroll whatever they want.
gvianello: @bsafriet $AAPL $AMD I was seeing $AMD... what will you do with AMD tomorrow?
Visit the Trading Forum to join in the discussion.
| | |
| --- | --- |
| Stock Price | $USD 219.90 |
| Change | 0.53% |
| Volume | 21,092,300 |
Apple Inc designs, manufactures, & markets mobile communication & media devices, personal computers, & portable digital music players, & sells a variety of related software, services, accessories, networking solutions, & third-party digital content.
Request Video of AAPL
Already a member?
Sign in here.
Earnings
October 31st, 2019 - 2019 Q4 Earnings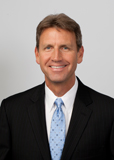 Dan Fitzpatrick
Stock Market Mentor gives you EVERYTHING you need to succeed in the market; all in one place. How easy is that? Dan Fitzpatrick and his elite community of traders share trading ideas, strategies and much more. Dan Fitzpatrick--a world class Technical Analyst, trading coach and regular CNBC contributor--gives you access to all of this with a 14 day FREE membership. Get started TODAY and start trading better TOMORROW with the following premium content:
Nightly video Strategy Sessions with a game plan for tomorrow
Got a stock you want Dan to look at? Just ask.
Patent pending video alerts instantly delivered to you when one of Dan's trading signals is triggered. This is not your typical price alert. This is a short video explaining the action you need to take to make money. No more "Woulda, coulda, shoulda"
Access to over 64,700 stock analysis videos
Access an ever expanding library (64,700) of educational videos that will save you time and make you money
Join a team of friends and traders that have one thing in common; a burning desire to succeed.

Become a Member Today!
Gain immediate access to all our exclusive articles, features, how-to's, discussion group and much more...
Satisfaction Guaranteed!
Your Stock Market Mentor membership comes with a 14 day, no questions asked, 100% money back guarantee!