Apple Inc. (NASDAQ:AAPL)
Bands Volume 200 SMA 50 SMA 20 SMA Videos Alerts Articles Events

bRobert: ...
$AAPL $140 acquired Bounce Cup 5d $145 target
$SPY $385 acquired $395 - $404+ potential
Many others Markets/stocks oversold Extreme volume to downside and bearish sentiment in single digits
WE haven't had ...
bRobert: $AAPL Set up multi day later yesterday $145+ target 1 posted Bigger cup potential forming $139 base $146 neckline $153 Potential target 2 np You can play these bullish mutliday set ups as far as they take you Adjust trailing stops to lock in gains Ride this small bull until it is ready to throw you off Not everyone's cup of tea Many people have been sitting on their hands unless active short traders Trade smaller to modulate risk along with trailing stops Many skiddish investors FOMO vs FOLM Look at the ceilings HAve reasonable exdpectatins $CRM can run to $170 or even the 20d ceiling Look at the speed bumps $AAPL has on the daily after falling off a cliff $150 speed bump 1 Heavier at $152/155 Again consider partials on approach and or TIGHTER stops Let the stock tell you when Observe for basing to develop Higher highs and lows but be realistic
Jazman0013: @bRobert $AAPL I went long some calls as we moved off the bottom yesterday. I don't intend on overstaying my welcome with them. A snap back on the recent decline looked logical. I also went long calls on $ZIM. We are oversold but I can't make a bullish case in general. I can see short covering into the weekend. I can see a rally for part or all of today. We may get continuation on Monday or it could be a another trip down. I'm keeping everything on a short leash.
bRobert: @Jazman0013 $AAPL $ZIM Ornery pit bull market ...... SHORT LEASH
bRobert: $AAPL multi day cup $139 - $146 neck $153 potential $155/20d would be the high end of expectations 20d ceiling Same theme for many oversold
champ: $SSO $AMZN $TQQQ $LABU $AAPL ....looks like the #Shorts are now starting to cover...they will Not swing into the weekend, into Monday morning. .....Expect zig-zags, from traders,...however now starting to pick-up...#Momentum...
Forexpro: ...
If the futures markets are, as Peter Steidlemayer suggests (unfortunately, his book on Market Profile with Kevin Koy is unreadable) designed to identify fair prices at which to do business, the attached Volume Profile chart indicates that the fair p ...
scottrades: My notes. Have a great weekend! $SPY A 92% Upside Day $QQQ Back above 300 $DIA Needs a Daily Higher Low $UUP $ARKK Look at the weekly wick… $GLD Down $GBTC Up $DBC Close to support $WEAT Food crisis? $XLE Going sideways $XLP At the 50 Day $SMH Nice bounce, trend is still down $AMZN Nice bounce today $AAPL Needs a base $NVDA At the 8 Day $AMD Great volume $FB Everyone hates it $BPT Watch 15.90 $OIL Tightening $CVX at the 50 Day $CVE Still working $OXY Top of the range, good volume $DVN Like the rest $ARLP Flag $LLY At the 50 Day $BMY Basing $SBLK Pinching $KO Still in an uptrend
traderbren: @bRobert $AAPL - still an open gap at 141.40 that will likely fill.
DAN: ...
(By the way, for Option Market Mentor members who happen to be long puts on $AAPL and $NVDA: we'll be taking profits on those in just a while.)

--Dan

DAN: Adding $ARKK and $AAPL as active trades. These are very very short term oversold rebound trades. $ARKK at 36.20 $AAPL at $142 STOPS ON BOTH SHOULD BE JUST BELOW TODAY'S INTRADAY LOW. I'll write up a more detailed note on each in a while. Dan
DAN: $AAPL is not working. It has penetrated the intraday low, which is where the suggested stop was. Gotta close it down before it gets worse. Don't violate stops in such a brutal market. Dan
scottrades: @DAN $ARKK $AAPL Great call on ARKK Dan. Nice bounce.
vitoB: @scottrades $ARKK $AAPL trading the top stock in her basket might be better play, $U vs $ARKK
DAN: @DAN $AAPL To be perfectly honest, I was looking at a different chart and thought it was $AAPL. Actually, $AAPL is working just fine. If you shut it down on my suggestion, I apologize. 1000% my fault. --Dan
marketdude: @DAN $AAPL Although this is now working, it did hit the stop at the low of the day so according to your instructions, we SHOULD be out of this trade based on your first comment, and if we re-initiate the trade, it it now a new trade
Nepenthe: @scottrades $ARKK $AAPL Just out of curiosity, and to see how great minds operate, are you still holding $SSO from yesterday? Cheers.
DAN: @vitoB $ARKK $AAPL $U I think you are right, vitoB. Just not sure how much juice it has in it right now. But no question...it's working. Up almost 17% right now.
scottrades: @Nepenthe $ARKK $AAPL $SSO No, My stop was $1.00 down and I got taken out
Enrique: @marketdude $AAPL You are correct
Docoof: @DAN $AAPL Dan, I didn't see your your follow-up post, so I did not shut it down. (I wanted to watch for a minute or two.) My entry was 141.54. If you think it's worthwhile, can you continue to post comments you think are relevant to this trade? Thank you.
Pokersmith: @DAN $AAPL Energy giant Saudi Aramco overtook Apple as the most valuable company in the world yesterday with a market capitalization of about $2.43 trillion.
natural: Feeling serious FOMO this am since I missed the first hour or so with child duty. Ugh! What's everyone's barometer for this pop? Does this "rally" have legs, or is this a case of shorts covering? I'm feeling a little less than enthusiastic with $AAPL $AMD $MSFT and other biggies still red on the day. Perhaps I'm playing in the wrong sandbox?
Jazman0013: @natural $AAPL $AMD $MSFT I wish I had a good answer. I have kept all trades on a short leash. Most every profitable trade has been short of late. This is not my normal bias as I'm a long side trader as a rule. We are oversold but whether that means we get a snap back here or not and if we do is anyones guess. Trade small and keep your stops tight
joelsg1: @natural $AAPL $AMD $MSFT IMHO still a sell the rips market until proven otherwise by at least some follow through.
DAN: @marketdude $AAPL Well, you can treat it any way you like. You just want to make sure that it's a trade that you are comfortable making...irrespective of my suggestions. In a volatile market, one thing is certain -- I'll be wrong a lot. I'll also be right a lot, but I'll be wrong, too. That's the nature of volatility. So it's a mistake to trade without questioning my idea. I don't want you to get hurt by thinking that I know more than I do. Capiche?
DAN: @Docoof $AAPL I apologize, Docoof. I haven't been in the forum and didn't see your post. From what I can see now, I think $AAPL is done for the day. Sellers are now pushing the stock lower.
DAN: @Pokersmith $AAPL LOL. I'm sure the Saudis are happy. This oil situation has them printing money and building new printing presses at the same time. And they're using that money to expand their economy beyond oil. Moving into tech. Good idea.
Docoof: @DAN $AAPL Thanks, Dan!
snowbound: @DAN $AAPL DAN , its so good to see you out here trading with us .
wanda1616: @joelsg1 $AAPL $AMD $MSFT and down we go
woodman: @natural $AAPL $AMD $MSFT - Frankly, FOMO leads to self-destruction. IMO, the best position for the vast majority of folks has been and still is cash. That's predominantly where I am, and I've been doing many other things rather than fretting over this Market. I do still have a sizeable position in $DBC, and spec positions that are full-holds, and occaisionally will trade a 3x ETF, but primarily I'm fine with sidelines and doing very little/nothing. I bet most are continuing to lose money in this environment. I just don't like swimming upstream. It's too much work and too easy to lose money or more money as the case may be. All FWIW.
vcondry: @joelsg1 $AAPL $AMD $MSFT agree 100% ...sold the bounces and bought some inverse spy positions before the full turn...further down we go.
vcondry: @woodman $AAPL $AMD $MSFT $DBC 100% (wish i had your discipline I keep trying to make up for losses...which creates new losses...a few wins...but cash is definitely the best position)
woodman: @vcondry $AAPL $AMD $MSFT $DBC - I have some recent losses that I think were the result of my stupidity and stubbornness. I've limited my losses, but still they (or I should say "I") pissed me off enough to do some self-evaluation and call the time out.
bRobert: @joelsg1 $AAPL $AMD $MSFT There are lower technical targets for the indexes and individual stocks. But as always, rarely straight down. Failed bounces. Posted earlier that quite a few stocks acquired interim bear targets. Took profits. Will look for failed bounces to reload $Aapl $140. Interim. $125. Longer $HD $280 acquired. $260. Next Many others. Much lower targets still for the semiconductors and the tools. Many other sectors as well.
scottrades: $AAPL Holding the Low Of Day
scottrades: @scottrades $AAPL Bought a spec.
Docoof: @scottrades $AAPL The 140-142 zone is like a magnet.
scottrades: @Docoof $AAPL Yeah, We'll see how it closes. Weekly is ugly. Daily is Ugly....tight leash.
vitoB: @scottrades $AAPL big buyer also came in at 12:18, maybe his name rhymes with muppet. like that entry but I've been focues on $NFLX past few days. please nbc..overpay for this stock
bRobert: ...
$AAPL. tagged $140. target 1. Less dramatic. bounce. so. far. $125. longer term with failure Pullback
$NVDA. $160. interim. Pathetic. bounce so far. 200 W target forever. $120/$125
H&S. top. Daily/WEEKLY. This has been a. longer. ter ...
snowbound: @scottrades $AAPL You guys are so brave ... inspirational ! ( smile ) . I'm with DAN , this is way too much fun to watch to mess it up by trading ! ( at least for this week ) . For me , this is vindication of MACRO thesis ...
scottrades: @snowbound $AAPL Very small positions here and tight risk. In no way am I trying to "kill it" in this market. All about trying small and looking for positive feedback
snowbound: @scottrades $AAPL I'm with you , Scott ... I'm regrouping for the long haul out ! I'll be pursuing my studies ...
Docoof: @snowbound $AAPL We're in it for the rush, in the George Castanza bowling ball sense: "Bowling's insane! Bowling is crazy time.! Rush? You want a rush? Drop a bowling ball on your toe my friend, talk about a rush, you'll be throbbing, you'll see visions."
snowbound: @Docoof $AAPL You are one of these malcontents as well , aren't you ( ? cracking up ) . We need to know who's in our ranks for when the $hit hits the fan . best , Will
bRobert: $AAPL. I have no inclination to be long based on the technicals. I don't do the counter trend bounces unless the reward is large. $TSLA is an example of one $AAPL. $140 target was. acquired. $125. is still in play. There may be. small bounces. I'm not. impressed by the pathetic price. action. in. any timeframe Multi day intraday. WEEKLY breakdown. Daily. H&S top A lower. low. CAN. drop quite a bit
bRobert: $AAPL. I hate being right $5. drop potential with lower low. H&S top. Multi. intraday
bRobert: @bRobert $AAPL Correction I like being right. Just Wish it was better news for longs Path of least resistance is. DOWN. PATHETIC. bounces. in GENERALS is telling you something $FNGU. $2.5. target Really
Docoof: $AAPL Stopped out.
scottrades: @Docoof $AAPL Same. Really thought 140 would hold. unable to fight the tide.
bRobert: @scottrades $AAPL $135. sooner than. $125. major target 2. at some point. THIS is the best tech chart out there. Caught the market flu
scottrades: @bRobert $AAPL Thanks man. As long as you're not happy about being right, I'll be able to get past this one. :)
bRobert: @scottrades $AAPL I'm. not short. the. stock. I. am short. a few calls. in a. closed. BCS. from above. (sold. long call at the. Double top). I was routing for a little bounce for the longs A Small. bone. ;)
snowbound: @scottrades $AAPL You are getting very wise for your years ( tighten up , SMM ! ) ...
bRobert: $AAPL. Better intra day cup attempt. $145.+. potential np. Rooting for the longs. $140. bear target 1 was acquired SOME bounce is expected. The least it can do is. give a little donation to longs
bRobert: @bRobert $AAPL Get. >. $142. .........$145. potential
champ: @bRobert $AAPL ...For now...this is exactly how it works...All stocks will move with the Markets.
bRobert: $AAPL > $142. $145+ on the table
scottrades: @bRobert $AAPL
bRobert: @champ $AAPL They always. do. but. the technicals can help guide. you. $SPY. technical target.on this. leg was. $385. A. zone to look for. bounces. Many stocks hit their. short targets. A. time to take. profits. and wait for a failed. bounce. AAPL. hit. $140. target. It didn't interest me until it set up a technical trade intraday as posted. Trends move. stocks. The major trend is. still down. A. bounce was expect here. It wasn't obligated to ......but it did where it was expected.
bRobert: @bRobert $AAPL Not my trade. Just an observation.
snowbound: @scottrades $AAPL This site is going to look pretty dismal with everyone trying to hedge or short their way into sanity .... why not let some us go over to CRYPTO and still have the option to receive the SMM post ? We know what Elon thinks ( wink ! ) ... its negative energy . Something is happening here .... what it is ain't exactly clear ... I think it's time we stop, hey, what's that sound Everybody look what's going down ... I can't blame Scott for wanting to get over to CRYPTO myself .
traderbren: $AAPL - nice reversal
scottrades: Seeing $AAPL $NVDA and $TSLA Holding the Low of the day. Good sign..
debeers: @scottrades $AAPL $NVDA $TSLA -$AMD- way above the low of the day, Scotty on the news.
scottrades: @debeers $AAPL $NVDA $TSLA $AMD Good eyes my friend!
bRobert: @scottrades $AAPL $NVDA $TSLA You are lowering the bar for optimism I don't see much to get excited about Look at the speed bumps above The stock has a high probability of testing $140/$125 Not a guarantee but the odds are stacked in favor Pathetic price action Looking for the $140s Hope I'm wrong I don't take any joy in being Debbie downer No offense to Debbie ALL short trades NO LONGS
bRobert: $AAPL BAD news if low taken out LOOK AT THE CEILING daily $150 finger in the dike Bear flag ready to trigger H&S top M top Too many bearish patterns to mention Divine intervention needed Last rights more appropriate until the technicals rise from the dead
scottrades: @bRobert $AAPL $NVDA $TSLA You can be a downer all you want my man. I'm just bored and looking at some short term price action.
Hackberry: @bRobert $DDS $M $AAPL Thanks for explaining the formations and math in those posts. Appreciate the color for us lurkers.
bRobert: @Hackberry $DDS $M $AAPL If you UNDERSTAND the technicals of this short trade I have done my job . I am not trying to twist arms and get everyone on the dark side with me Understanding short trading makes you a better long trader Understand both sides of every trade
skunktrader: @AdrenalineTrade Looking at the Weekly chart of $AAPL there could be a lot more downside.
bRobert: $AAPL I hated being right on this but it was very obvious No active stock short I had a long term BULL CALL SPREAD I closed out the long call leg near $180 Just holding the short leg $140/$120 targets
lanedra: @bRobert $AAPL Good call. Pun intended. Could not hold that support any longer.
bRobert: @lanedra $AAPL From my eye it was pretty clear I n general it has held up the best of any in the group BUT impossible to be a lone wolf winner The break of the 50W was the kiss of death M top in motion $120 $140 interim It may avoid the 200w that many others will test if LUCKY Expect failed bounces to the 50W ceiling LOW RISK short with failure
wanda1616: @bRobert $AAPL strange how that was rallying after november when everything else was topping out
bRobert: @wanda1616 $AAPL The Double top at $180 was obvious Strongest WEEKLY chart in the space but eventually ALL succumb It will rebound quickly when the rain stops Same with other high quality stocks
sagsworth: #Generals $AMZN, $MSFT, $TSLA, $AAPL. When $AAPL finally gets "CORED" I think we will some real capitulation. My powers starting to burn a hole in my pocket
bwcarnation1: @sagsworth $AMZN $MSFT $TSLA $AAPL #Generals if this continues their rank will be private
bRobert: @Ed4567 $QQQ Eye of the beholder always One can draw a neckline at $320 with $400 top WEEKLY I gave a range Just a guide When it starts printing higher highs and lows on the weekly we will know more $MSFT has a $220 target $AAPL $120 $GOOGL $2000 They will hold up better than most in tech $NVDA rapidly approaching 200W I think a test of the 200w for $QQQ is very reasonable $260
scottrades: My notes: $UUP All you need to know right now. $SPY/$QQQ/$DIA Fresh Lows $GLD Around the 200 Day $XOP Rejected at the 50 Day $XLE Choppy $DBC Above the 50 Day $GBTC Bitcoin is correlated to the S&P Tick for Tick. Crypto Winter is here. $AAPL New Low $TSLA High volume selling $NVDA Still in a downtrend. $SU Watch 38 $AMR Near the highs $CF Around the 50 Day $STNG Still in an uptrend $CVE Watch 20 $HSY Watch the slope
bRobert: $AAPL Many bearish posts It is close to the $140 target 1 $120 longer term M top weekly Another good use of the WEEKLY chart M top had bearish Divergences I closed out the long side of a BCS there A cover above $180 was CLOSE and an obvious I'm wrong line in the sand
bRobert: $AAPL throwback Failing $140/$125 potential Beat WEEKLY chart in space by far $AMZN Posted a $2000 target a while ago A lot closer now $1800 POTENTIAL
bRobert: $STNG trailers on your position or RISK $21 on a break of the 20d $NFLX Has it gone down ENOUGH? It has severely under cut the Covid low How smart was Bill Ackman? $ROKU pop with $AAPL app news was a SELL the NEWS event as posted Down over 40% $140 - $80 FAILURE at the 50d ceiling was another low risk short opportunity
bRobert: $AAPL. <. 50W. Joining the Titanic party. $140/$120. potential.
debeers: FIVE MONTHS INTO THE YEAR-THE GENERALS REPORT CARD $AAPL-Down 14.14% $MSFT-Down 20.30% $GOOGL-down 21.51% $FB-down 40.66% (199 above fair value)
bRobert: $CLOU. WEEKLY. bear flag. trigger in motion. $13. $5. move. below. $18. (23. - 18) Retest Covid. low $CRWD. $100. Bear flag. target. WEEKLY. $FTNT. $200. M. top weekly $PANW. Bounce. expected. $450. speed. bump. here $MSFT $240. not. far. away $AAPL. $125. M. top I. posted. last week to. Stay away Best chart in FAANG group $FNGU. $2.5 target or. less. WEEKLY. bear. flag. $12.5. to. $22.5. (conservative). for. $10. drop potential from. $12.5. 70%. potential drop
bigbartabs: @bRobert $CLOU $CRWD $FTNT $PANW $MSFT $AAPL $FNGU ... thanks for the reminder! All these tickers reminded me that I need to buy some more water hoses.
bRobert: @bigbartabs $CLOU $CRWD $FTNT $PANW $MSFT $AAPL $FNGU The dumpster shoot is greased so the path of least resistance is. down. Still no. panic seen on the $VIX PATIENCE for. long trades other than a very nimble bounce trade on a short leash. until conditions improve. Sidelines very comfortable for long traders with short aversion
scottrades: My notes: $SPY Cash isn't Trash. $QQQ Given up all of the gains from 2021 $DIA Not much better $GLD Above the 200 Day $TLT Down at 2018 Levels $UUP The Wrecking Ball $XLE At the 50 Day $XOP Under the 50 Day $XLU Close to the 50 Day $DBC A slow mover, but still got hit. $SMH Lower Low $QID Higher High. $SDS New high $GBTC Yikes. $AAPL Broke the longer term trend $AMZN I gotta think 2000 is in play. $GOOGL 3 Levels to watch $MSFT Coming out of the hose $TWTR Short Seller believes this deal could be priced lower. $UPST Watch for a bounce tomorrow. $TSN Above the 50 Day.
Cjauger: $aapl at HOD
champ: $AAPL....now they are buying a little or starting to cover..... ......Computers could turn to the long side at some point during the day.....maybe #RHRN...?.
snowbound: $AAPL 10MIN chart .. price and volume
snowbound: $AAPL this is the 23.6% FIB ... out of the Wild Wild West zone @ the pivot ( and into the fire ) ... some rejection
bRobert: $AAPL Don't get comfortable
bRobert: @bRobert $AAPL TRAIL UP stops on TRADES
joelsg1: @bRobert $AAPL Sold a few shares at 200d fail, if this wasn't King Apple, looks like a short.
champ: Mr. Market is in charge....and stocks are just following every tick....either Up or Down.....everything is programmed to move with the markets......and we are all just CopyCats, off of their triggers.... .....the #Manipulators are testing.....for a possible turn...... . .....$AAPL and others are trying, they are now doing that zig-zag dance..... ....obviously they are #Testing-Testing......stand by and watch for market direction....
Visit the Trading Forum to join in the discussion.
| | |
| --- | --- |
| Stock Price | $172.10 |
| Change | 2.14% |
| Volume | 67,901,600 |
Apple Inc designs, manufactures, & markets mobile communication & media devices, personal computers, & portable digital music players, & sells a variety of related software, services, accessories, networking solutions, & third-party digital content.
Request Video of AAPL
Already a member?
Sign in here.
Earnings
October 27th, 2022 - 2022 Q4 Earnings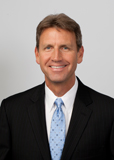 Dan Fitzpatrick
Stock Market Mentor gives you EVERYTHING you need to succeed in the market; all in one place. How easy is that? Dan Fitzpatrick and his elite community of traders share trading ideas, strategies and much more. Dan Fitzpatrick--a world class Technical Analyst, trading coach and regular CNBC contributor--gives you access to all of this with a 30 day trial membership for just $7.77. Get started TODAY and start trading better TOMORROW with the following premium content:
Nightly video Strategy Sessions with a game plan for tomorrow
Got a stock you want Dan to look at? Just ask.
Patent pending video alerts instantly delivered to you when one of Dan's trading signals is triggered. This is not your typical price alert. This is a short video explaining the action you need to take to make money. No more "Woulda, coulda, shoulda"
Access to over 88,500 stock analysis videos
Access an ever expanding library (88,500) of educational videos that will save you time and make you money
Join a team of friends and traders that have one thing in common; a burning desire to succeed.

Become a Member Today!
Gain immediate access to all our exclusive articles, features, how-to's, discussion group and much more...
Satisfaction Guaranteed!
Your Stock Market Mentor membership comes with a 30 day, no questions asked, 100% money back guarantee!