Apple Inc. (NASDAQ:AAPL)
Bands Volume 200 SMA 50 SMA 20 SMA Videos Alerts Articles Events

debeers: $AAPL-B of A gives it a 250 from 240. Would be lovely if they got off their ass and ramped up more services. Would be an easier do than some of the techie stuff and would net out beaucoup bucks. (although subscriptions, once the dough rolls in will cause a real bulb head moment).
bRobert: @debeers $AAPL It's a slow transition from being viewed as a phone peddler to a services company valuation but it will get there and will be a $300+ stock in the not too distant future. Put a 20x multiple on earnings as service revenues continue to grow. Stock buybacks and a dividend enhance value. Large cash flow and huge cash hoard give them many options to further enhance their business in ways few companies can . Toe dip into media at a $5 intro is just the beginning . Wearable market is huge and very high margin . Overlooked is the strong used iphone market that draws additional people into the Apple environment for high margin services Long term hold Trade war worries are the near term overhang.
traderbren: @debeers $AAPL - lots of "penguins" coming out this morning with varying price targets and up/down grades. With the buyback, the Buffet put, etc, its likely to be a slow grind. The price point for their streaming service is good, but there's nothing there to speak of ...at least for now. Its all on the come as they reshape their biz model to Services and Subs. Long.
bRobert: $AAPL $235 target 1 Long calls Look for pb/bounces $USO flag $12.50 target Long calls $BP $39+ target 1 $HES nice base WEEKLY breakout will go very far Bullish set up Partial $GUSH target 1 acquired >50d Look for pb/bounces $WLL high beta Close to 50% move off bottom
debeers: $AAPL-A trillion dollar co, once again.
Niche: @debeers $AAPL Buffet is enjoying this run on AAPL
debeers: $AAPL up 1.92% or 4.12/$BA up 2.85 +10.59 as i am sure that it has dawned on everyone that the cost to Boeing will be absorbed by the European airlines AND the Asian and African ones in their service agreements which Boeing now gets to require as mandatory.
shoredriver: @Niche $AAPL ...But he is REALLY enjoying his ride on the U.S. Taxpayers more.....
indigo1948: @debeers $AAPL $BA - $BA is not going out of business (obviously) and people will always fly (obviously) to get to a destination of any degree greater than a car drive. Long term hold for me and very solid long term.
bRobert: $AAPL Added calls earlier $240/$250 measured move targets Possible speed bump/pb $225 area with retest last year highs
debeers: @shoredriver $AAPL - God grant you the ability to change the things you can...its all you can do.
debeers: $AAPL-Do i care about their price point?NO- Do i care about their free TV service for a year YES Do i care about their upgrade to their front facing camera? YES Do i care about their finally getting the profit that a subscription model generates and their ability to decimate their rivals here? HELL YES. LONG
snowbound: @debeers $AAPL Yes Ma-am, Eve couldn't have said it better ... as always following your posts. Will
debeers: @snowbound $AAPL -Thanks, snowbound. Nice news on their battery life as well which previously drove folks crazy.
bRobert: $AAPL . Very bullish set up . $240/$250 . targets . with confirmed breakout Partial call position . Healthy upside .
debeers: $AAPL-Bond offering imminent.
gwenzee: @debeers $AAPL Efficient way of borrowing $$$. Wonder what they will do with additional $$.
debeers: @gwenzee $AAPL -they do this every few years. Very smart.
ATX17: @debeers $AAPL They plan to build a Billion $ campus in Austin - could be for land, construction, etc.
champ: @ATX17 $AAPL --- Yes the President, is happy about this old news but all true, what is new news, money is now cheap, bonds. It is cheaper for them to sell bonds and buy bonds than use their own $$$'s. The President and $AAPL, CEO did meet for lunch at the WH, last week, this plan is moving forward. Everyone in Austin, is extremely happy, San Jose, not so much. Taxes are to high in California, I'm less than an hour away from the Silicon Valley
grcjr: @Henry #OT -Glad it worked for you. I run my CNBC off comcast cable feed (cable tv). When I run through the CNBC app on my iPad it can experience a varying delay. Last $AAPL special presentation, I was listening to the call "live" but I could tell by watching the chart that it was way behind.
rj7150: @billfumick #TC2000 Dividends - Pick a stock that pays a dividend for the least confusion such as $AAPL Right click on the second tool bar from the top, Large-Chart Toolbar should come up. Hit the orange plus sign over on the right, a search chart will come up. Scroll down into the fundamental section. You will find dividend yield, both forward and trailing. You can also pick div x date and next earnings. Hope this helps. RJ
billfumick: @rj7150 $AAPL #TC2000 Ahhhh, Awesome! Ty!
rj7150: @billfumick $AAPL #TC2000 I just figured it out recently :-)
billfumick: @rj7150 $AAPL #TC2000 I was referring to dividends being reflected "in the chart" itself... Ty anyway though.
rj7150: @billfumick $AAPL #TC2000 You can change the individual colors on the tool bar so it show up better???
phgruver: @billfumick $AAPL #TC2000 The dividend is always reflected in the chart. On the day the dividend is applied, the stock trades X-div, meaning the dividend is automatically subtracted from the price. That's how stocks trade. On low yield stocks, it won't make much difference, if any, but on high yielders, you'll see the price discounted on open. Of course, once trading starts, it may recover the dividend amount, or it may trade off even more. Anyway you look at it, though, the dividend comes off the closing price from the day before.
CraigReynolds: @Forexpro $BAC $JPM Just noted that $AAPl has it's own Credit Card now. Now in banking business I guess.
Forexpro: @CraigReynolds $BAC $JPM $AAPl

Hi, CraigReynolds,

Yes, in collaboration with The Squid ($GS), which is anxious to get involved in retail banking (cheap deposits, high fees, etc.). Apple, in my experience, is already quite accomplished at debiting ...
Mpower27: @Forexpro $BAC $JPM $AAPl $GS $AAPL If someone has the $aapl card and pays interest.... Who gets it $aapl or $gs?
Forexpro: @Mpower27 $BAC $JPM $AAPl $GS $AAPL $aapl $gs Hey, Mpower27, Hope you're doing well. The card is issued by a $GS subsidiary. T'ain't necessarily gonna be cheap, apparently, per MarketWatch.com: "The fine print states that the variable annual percentage rates (APR) will range from 12.99% to 23.99% as of March 2019, based on creditworthiness." I haven't found details on the agreement between $AAPL and $GS, but I would expect $AAPL to receive transaction fees, a la $V or $MA. There may be some additional revenue-sharing arrangements, but $GS is the bank in this deal, bearing the brunt of the financial risk, making the credit decisions, and coining the bulk of the interest rate margin. You wouldn't expect anything else from $GS, would you? If I succeed in finding anything on the agreement, (I haven't done an exhaustive search) I'll post it. All the best!
traderbren: $AAPL - quick move down to the 50d and test. We'll see if it holds.
captron: @traderbren $AAPL Believe POTUS tweeted he had authority to order American companies out of China. That could do it for sure. Not for sure.
mradams0621: #osb trades? Anyone going to take a shot long yet today? watching $SSO, $TNA, $AAPL , others, for quick over sold bounce scalp?
champ: @mradams0621 $SSO $TNA $AAPL #osb ---- I'm still watching and waiting but how long I might have to wait, is unknown. There is a plan in place but it is all about-timing and my #guess is, it probably will not happen today....but you never know. So far the wind is really blowing but other than believable threats, nothing has happen, yet.
PhilHarmonic: $AAPL At the bottom of basing channel on the 1 minute chart.
debeers: $AAPL-I cannot even imagine that they are coming out with a card with use and care instructions............. that i have to clean with isopropyl alchohol? that i can't wear with my jeans because i might discolor it? C'mon Apple!!!
debeers: $AAPL/$MA- This could be the start of a beautiful friendship-LONG BOTH
01:13 PM EDT, 08/20/2019 (MT Newswires) -- Apple (AAPL) made its credit card available in the US on Tuesday, offering the chance for customers with an iPhone 6 or newer to apply f ...
Wykeman: $AAPL looks really good here. Long from below. Looking for nh
brett_anderson: @Wykeman $AAPL what are you seeing that looks good? honest question...
bRobert: @Wykeman $AAPL $215+ . move will get some attention .
Wykeman: @brett_anderson $AAPL 5/3, july 31 double top. Looks like it just went above 113. I'm in from below but closes above 113. looks like new highs to me.
grcjr: $AAPL, $GOOG, $AMZN, $FB and probably others off on news.

The U.S. Justice Department is working with a group of more than a dozen state attorneys general as it investigates the market power of major technology companies, the department's antitrust ...
kt4000: added $LABU selectively over the past few days - just got back and saw the bump - all good. Just Holding small positions in $MA, $CLDR, $BURL, $AAPL, $TWLO, $ULTA, $ZS
champ: @baronp0329 $BYND --- $AAPL, Yes and that talk got him on the board, a long time ago and he has made 100's of millions of $$$'s, off of that board-position, board-members are insiders, and they can trade the news, before it goes public.
baronp0329: @champ $BYND $AAPL That's right...forgot about that! I posted on the OMM side that this morning I missed the good downside setups for $BYND $NFLX $TSLA.
Herb: @champ $BYND $AAPL members of congress are also allowed to do insider trading. I can't quite figure out how that helps the governance of the country. . . . .
champ: @baronp0329 $BYND $AAPL ---- Al Gore, the dancer ..the Macarena, at the 1996, DNC and he is still full of it.
champ: @Herb $BYND $AAPL ---- Nancy Pelosi, and her husband Paul Pelosi, he made millions of $$$'s, he is a great insider, they made enough $$$ to build a very nice Wall around their mansion, with guards, not far from downtown San Francisco, about a mile away.
twinvest: $UVXY (short term puts) $OLED $VEEV $AAPL $PINS (common stock) $VRTX Added to long leap calls on the above core positions. Expecting volatility to deflate over next two weeks, took initial stock position in $PINS. Been adding short term put spreads to winning positions to stay in my long leap calls
DrScience: @twinvest $OLED $VEEV $AAPL $PINS $VRTX Might look at selling nearer-term ATM/OTM Calls against the LEAPS, too, depending on your outlook. It will also help to reduce costs (assuming premium is acceptable). Remember that SEP OPEX is 5 weeks away, and an End-of-Quarter rebalancing month, so be prepared for some gyrations during the interim as the institutions move money around.
twinvest: @DrScience $OLED $VEEV $AAPL $PINS $VRTX Great advice and appreciated and will look to do just that on a strong bounce which could happen with another unexpected tweet or just a bounce from these extremes
debeers: $AAPL+4.5%, $BOOT 7%-----if you invest in kickass co's you get kickass returns. Just sayin'
grcjr: @Sluggo - I've snapped at a couple ... mostly just adding to ones where I already have a profitable position. Added some $AAPL, $ROKU, and $DIS.
jeffslm:
debeers: $AAPL-It's always nice to be able to call the President Of The United States and pop in to see him from time to time................even if he thinks your name is Tim Apple. The very last thing we need, and the President knows it, is a recession going into Christmas season..Ho Ho Ho
bRobert: $AAPL . their foray into original programming with Oprah / Spielberg/ . and a good cast of actors is an interesting start . as they transform from a phone peddler to a services/media . company Multiple expansion will soon follow .
debeers: $AAPL-Briefing.coma feasibility study conducted by Eli Lilly and Company (LLY), Evidation Health, and Apple Inc. (AAPL) showed that an iPhone, Apple Watch, iPad and the Beddit sleep monitoring device, in combination with digital apps may be able to differentiate people with mild cognitive impairment and mild Alzheimer's disease dementia.
indigo1948: @debeers $AAPL -very nice entry and I like your reasoning. I entered on Monday's carnage at 193.64. All the best.
debeers: $AAPL-Where the charts and fundies might agree- I had wanted to buy Apple for awhile but i didn't want to have a bad day get me out of it. So i found the most bearish analyst i could find: i mean this guy didn't give Apple credit for anything=problem ...
debeers: @indigo1948 $AAPL -Good for you. Luck to us both.
Amykris: If ur waiting for entries, these kind of pullbacks r what u want. I am getting positions started $TWLO $MA, $AAPL, $CRWD today. Some r longer term holds, some r for trades. Stops r in place, but these type of pullbacks r when I start to get excited
TimidTrader: $AAPL Can help but dip my toes in at 195. it's down more than 10 percent since reporting earnings.
bRobert: @TimidTrader $AAPL Watching WEEKLY chart for entry closer to 50WEEK $190 .
jonwest88: @Amykris $TWLO $MA $AAPL $CRWD added back a small portion of $TWLO to my LT portfolio that I sold in the past two weeks. Also nibbling at $NVDA, $TEAM, and $SIVB, adding back some from recent sells.
billfumick: I'll be watching $AAPL closely for some upside follow through today.
traderbren: $AAPL - not surprising to see $AAPL not hold the pop. Watching to see if takes out $215.31 on the downside, - the prior resistance.
champ: Investor's are waiting for $AAPL....looks like everything is on hold.
CraigReynolds: @champ $AAPL No position, listed to all the pros/cons today, evenly divided. Options say +/- 10 points and gate is almost ready to open.
champ: $AAPL, could kill names in the tech sector, the markets need positive numbers.
grcjr: @champ $AAPL $AMD - I reduced my trading position yesterday and again today. Leaves me a couple lotto tickets
bRobert: @grcjr $AAPL $AMD I like $AMD long term after the dust clears
champ: #Market-Directions, is looking positive. $AAPL, earnings report is positive. The price of Oil is also bouncing. The Energy and the Housing sectors were the top 2 sectors today. The tech sector $XLK, should also turn positive tomorrow, is my guess. A ...
mopick: @champ $AAPL $XLK #Market-Directions #FOMC #FOMC-News-Briefing #huge #not-blow-it, wish it was so simple. Tariffs are still a huge obstacle!
grcjr: $AAPL $AMD - some coverage this morning that some are advising taking profits on $AAPL. Earnings tomorrow on $AAPL and $AMD after the close. I'm thinking I'll keep a position on both, having taken profits along the way. Current positions a bit smaller than normal.
sgiseller: @grcjr $AAPL $AMD I took profits on the 25th @ 33.77 but was considering going back in. Sold a Aug 2nd 27-37 strangle for .51 and may make it covered. Maybe not the smartest trade, but ....
Robert1965: @bRobert $AAPL nice call 210. sold today
debeers: @CraigReynolds - Productivity is trending above every prediction especially consumer spending. $AAPL-would have been nice if POTUS were to grant waivers to $AAPL on tariffs but he said "nope that that would be unfair."
CraigReynolds: @debeers $AAPL Make in USA is engraved in stone I guess
grcjr: @Henry $AMD $INTC $NVDA $AAPL - Hello Henry. I listened to the $INTC earnings conf call last evening. I managed to stay awake. Glad it was only one hour. My view is that $INTC is behind with respect to the 7nm process. I believe they may not become a ...
lostsheep: $AAPL the upgrade will help buoy the entire market
traderbren: #DOJ - U.S. justice department to open new antitrust review of big tech companies - The review is geared toward examining the practices of online platforms that dominate internet search, social media and retail services, including Facebook Inc($FB), Alphabet Inc's($GOOG) Google, Amazon.com Inc($AMZN) and Apple Inc($AAPL) -- all down AH.
Aksportsman76: @traderbren $FB $GOOG $AMZN $AAPL #DOJ ironically I was going to sell my $AAPL calls and pick up $NVDA calls which are up after hours....hesitated but can't predict this stuff, they should have to release it during market hours
PhilHarmonic: @traderbren $FB $GOOG $AMZN $AAPL #DOJ Its about time....
traderbren: @Aksportsman76 $FB $GOOG $AMZN $AAPL $NVDA #DOJ - no one can predict this BS....unless you working for the DOJ. ;-) For now, this is noise, but watch how the stocks trade as that's the most important thing in the scheme of things. Its been coming for a while, so I'm not surprised. Its just a dark cloud over the group.
champ: @traderbren @Aksportsman76 $FB $GOOG $AMZN $AAPL $NVDA #DOJ --- It is against the law for anyone to post and the DOJ or the FOMC, or other departments only post this type of News in the after market, (AH) they never post this type of news in the reg market, it would effect the markets. If an employee, post or trade this type of news, before the official news is released, they would be prosecuted. That is just how it works, now everyone has the same chance, to sell or trade, in the morning.
Aksportsman76: @PhilHarmonic $FB $GOOG $AMZN $AAPL #DOJ I agree with that, first amendment has been under siege
champ: @PhilHarmonic $FB $GOOG $AMZN $AAPL #DOJ ---- It sure is, but now they have a new Sheriff in town, who enforces the laws.
champ: @Aksportsman76 $FB $GOOG $AMZN $AAPL #DOJ --- However it says, equal to all, you can't discriminate, or spin or block others, for what ever the reason, that one might come-up with....it has to be the same for all, to response or post, on the same site. If you are referring, about blocking or deciding that the posters wording is wrong or offensive. Right or Wrong, it has to be the same for all.
Bob E: @champ $FB $GOOG $AMZN $AAPL #DOJ Well, said! I'm with @Henry It is about time!
gwenzee: $AAPL So old school. Nothing to see. Just move on.
rachel: STRATEGY SESSION NOTES 072219 COTD: $AAPL starting an earnings run? $SPX – Stocks holding firm here. $DJI – short term floor. $QQQ – same. Stable. $NUGT -- consolidating 1. $IIPR – Off the GSL. Stop should have been just below $120...or not in at all. 2. $AMZN – staying in the box? 3. $CYBR – flag pattern. 4. $PAYS -- $150 million of securities "over time." 5. $NFLX – might rebound tomorrow...but only for an aggressive trade. Any demand is likely to be sold into. 6. $BYND – good trading today. 7. $CRWD – looks like this is leading to a blowoff. 8. $AXP – looks like $125 support in this uptrend? 9. $HXL – squeeze. 10. $JYNT – Forum stock. C&H breakout with pivot at $20 bucks. Revenue growth very consistent at 26/qtr. Earnings just starting to kick in. Lots of accumulation.
issues:
rachel: @issues $AAPL $SPX $DJI $QQQ $NUGT $IIPR $AMZN $CYBR $PAYS $NFLX $BYND $CRWD $AXP $HXL $JYNT Videos are on their way shortly. Posted the notes first today
issues: @rachel $AAPL $SPX $DJI $QQQ $NUGT $IIPR $AMZN $CYBR $PAYS $NFLX $BYND $CRWD $AXP $HXL $JYNT Thanks Rachel!
debeers: $AAPL-Many Apple products on Amazon Prime were 30% off.Mostly tablets and smaller phones. If business is slow on the third q, this is why. NP
bRobert: $FB ADDED on pb $AAPL Perky high base $GOOGL $1200 $AMZN $2100 flags close to adds $NFLX Pb from resistance . Top of range Expected 50d bounce
rachel: ...
$AAPL – not going anywhere here. It won't hurt you, but not sure it'll help more than something like FFTY. Watch for breakout above $210. Alert $210
$BYND – as noted yesterday, BYND is on the move. Would keep a stop below ...
rck89: $AAPL Any interest in putting on BuPS in $AAPL? Has the stock stabilize at current levels? Thoughts, please. Thanks.
Wykeman: ridiculous downgrade on $aapl. bought the July 19 200 calls this am. doing nice.
Visit the Trading Forum to join in the discussion.
| | |
| --- | --- |
| Stock Price | $USD 268.48 |
| Change | 0.58% |
| Volume | 22,582,400 |
Apple Inc designs, manufactures, & markets mobile communication & media devices, personal computers, & portable digital music players, & sells a variety of related software, services, accessories, networking solutions, & third-party digital content.
Request Video of AAPL
Already a member?
Sign in here.
Earnings
January 28th, 2020 - 2020 Q1 Earnings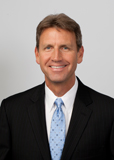 Dan Fitzpatrick
Stock Market Mentor gives you EVERYTHING you need to succeed in the market; all in one place. How easy is that? Dan Fitzpatrick and his elite community of traders share trading ideas, strategies and much more. Dan Fitzpatrick--a world class Technical Analyst, trading coach and regular CNBC contributor--gives you access to all of this with a 14 day FREE membership. Get started TODAY and start trading better TOMORROW with the following premium content:
Nightly video Strategy Sessions with a game plan for tomorrow
Got a stock you want Dan to look at? Just ask.
Patent pending video alerts instantly delivered to you when one of Dan's trading signals is triggered. This is not your typical price alert. This is a short video explaining the action you need to take to make money. No more "Woulda, coulda, shoulda"
Access to over 66,500 stock analysis videos
Access an ever expanding library (66,500) of educational videos that will save you time and make you money
Join a team of friends and traders that have one thing in common; a burning desire to succeed.

Become a Member Today!
Gain immediate access to all our exclusive articles, features, how-to's, discussion group and much more...
Satisfaction Guaranteed!
Your Stock Market Mentor membership comes with a 14 day, no questions asked, 100% money back guarantee!