Apple Inc. (NASDAQ:AAPL)
Bands Volume 200 SMA 50 SMA 20 SMA Videos Alerts Articles Events

vitoB: $AAPL below 153 Katie bar the door moment potentially
scottrades: ...
I pointed out the reversal base on $DRIP as well in a recent video, day traders may want to watch this if Oil breaks down further. Also watch $TSLA, $AMZN and $AAPL as they are near their 50 Day MAs.

The Inverse ETFs are still in trend as well: $S ...
cmaxwel1: @scottrades $ENPH $SHLS $ARRY $CSIQ $FSLR $SEDG $RUN $TAN $DRIP $TSLA $AMZN $AAPL $SDS $QID $ENPH is not on active trade list
DAN: @cmaxwel1 $ENPH $SHLS $ARRY $CSIQ $FSLR $SEDG $RUN $TAN $DRIP $TSLA $AMZN $AAPL $SDS $QID I just haven't added it yet. My fault. Will add this morning...along with the other stock just added
DAN: @DAN $ENPH $SHLS $ARRY $CSIQ $FSLR $SEDG $RUN $TAN $DRIP $TSLA $AMZN $AAPL $SDS $QID Max, I just added both enph and maxn. Might take a few minutes for them to show up, but they're in there: ENPH -- bot 300, stop 285 MAXN - bot 22.30 stop 20.60 Thanks for the reminder. :-) Dan
joelsg1: $AAPL Musk tweets Starlink working with IPhone team on satellite connectivity. No surprise since AAPL just introduced the function yesterday, but interesting that they are working with Musk.
scottrades: My notes: $SPY /$QQQ Chop City $TNA Day 2 $UUP Still in an uptrend. $TNX Near the highs $TAN Nice day 2 $DRIP Inverse Oil $SMH Holding the slope $ARKK Holding the higher low $IBB /$XBI Big volume $URA Don't ignore the yellow cake $TSLA In for a cup of coffee $AAPL Not leading $AMZN at the 50 Day $NVDA Holding the Weekly low $AMD Day 2 $ON Big move, strong close, wish it was tighter. $WOLF This is the risk if you chase. $ENPH Took partials today. $SEDG Extended $ARRY Unable to break out yet. $CSIQ Downgraded, but holding the 21 EMA $SHLS Downgraded, shook it off. $RUN Dan mentioned today $CI Basing $HUM At the 50 Day $CALM A Bit wide but near some highs $CELH Let's talk abou Buy Points $ANET Good volume into the close. $QSR Mentioned in the forum
MongosPawn: @scottrades $SPY $QQQ $TNA $UUP $TNX $TAN $DRIP $SMH $ARKK $IBB $XBI $URA $TSLA $AAPL $AMZN $NVDA $AMD $ON $WOLF $ENPH $SEDG $ARRY $CSIQ $SHLS $RUN $CI $HUM $CALM $CELH $ANET $QSR Great strategy session. Love the details of your thought process. Very instructive.
Crodmm: @scottrades $SPY $QQQ $TNA $UUP $TNX $TAN $DRIP $SMH $ARKK $IBB $XBI $URA $TSLA $AAPL $AMZN $NVDA $AMD $ON $WOLF $ENPH $SEDG $ARRY $CSIQ $SHLS $RUN $CI $HUM $CALM $CELH $ANET $QSR Your videos are always so helpful. Especially in this chop, you help me stay focused on risk. I appreciate when you say it's ok to miss a stock that is going up to focus on risk management. This market has really messed with my head. Thanks for keeping us grounded. You Dan and Rocky do such a great job. But most importantly you care.
Geewhiz: @scottrades $SPY $QQQ $TNA $UUP $TNX $TAN $DRIP $SMH $ARKK $IBB $XBI $URA $TSLA $AAPL $AMZN $NVDA $AMD $ON $WOLF $ENPH $SEDG $ARRY $CSIQ $SHLS $RUN $CI $HUM $CALM $CELH $ANET $QSR Your videos with their consistent approach is a terrific teaching aide. Stick to your pedagogy. It works for me. Tremendous value to the assemblage.
DAN: ...
One thing to note: Apple ($AAPL) is due to unveil its new iPhone 14 today. Traders aren't really looking for much and I don't see the potential for much (if any) of a rally. Frankly, I can't imagine that there is any new feature that makes the new i ...
jeff_free69: $AAPL getting a bump from the live event. iphone 14 SOS /satellite function seems to be getting a good response now
marklesparkle: @jeff_free69 $AAPL Would that satellite function be linked with TSLA just up the road n880
jeff_free69: @marklesparkle $AAPL $GSAT just halted to the upside on news ....
jeff_free69: @jeff_free69 $AAPL $GSAT GlobalStar (GSAT) announces agreement to be Apple's (AAPL) satellite operator https://www.streetinsider.com/Corporate+News/GlobalStar (GSAT) announces agreement to be Apples (AAPL) satellite operator/20559210.htmlT
marklesparkle: @jeff_free69 $AAPL $GSAT why did $GSAT tank like that? who is $AAPL using
marklesparkle: @jeff_free69 $AAPL $GSAT You were one step ahead good going
jeff_free69: @marklesparkle $AAPL $GSAT thanks - I dont understand the movements , but it says : (apple ) may elect to receive warrants (the "Warrants") to purchase up to 2.64% of the Company's outstanding common stock,
jeff_free69: @jeff_free69 $AAPL party's over - they announced prices
roddog101: is this $GSAT deal a segway for $AAPL to own this thing if this service gets decent demand? Seems $AAPl gets a stake in GSAT if I read this right..
debeers: @natural $DKNG -if/then in the elections if prop 27 passes in California which has 10 percent of the population of the US, they will be a major beneficiary. IMO -The greatest betting sport is football, bar none and we are just beginning that season -is there a rush? nope. I'd like to see $AAPL fall big after the launch and i can get most stocks cheaper then at which time i'd like to buy $DKNG.
natural: @debeers $DKNG $AAPL Yep, as $AAPL goes, so goes many.
debeers: @natural-have $ARCH/$LULU/$TSLA/$ULTA-$TSLA cars made here qualify for the tax break as do used Teslas. No one is giving up on cosmetics and $ULTA takes the lead here IMO. Hopefully $AAPL will fall by sometime Wednesday at which point, $DKNG add. NP in $AAPL.....Anyway, that's the plan. Manchin was guaranteed a pass by this administration for the coal industry for his critical vote and i don't believe any new sanctions will fall on this sector.
scottrades: My video notes: $SPY/$QQQ Follow the Bouncing Ball $UUP Breaking out $TNX Still high. $ARKK Hammer? $TAN Channel? $XLE Steep fall $SMH Hammer? $XLY Holding the 50 Day $IBB Good volume. $IGV Watch for a rebound #Bitcoin 20K-ish $AAPL At the 50 Day $AMZN Same $TSLA Needs to hold the low $MSFT Same $ENPH Watching Solar $SHLS/$ARRY COTD $CSIQ Basing $FSLR Holding the 8EMA $MCK Sold this but still decent $CI Holding near the 21 EMA $COST Holding some MAs $BJ Still in an uptrend. $VRTX Another slope
scottrades: ...
$AAPL at 163
$AMZN at 132
$TAN


Have a great day!

Scott

traderbren: $AAPL - looks like the gap at 157.64 finally closed with a fat finger print.
traderbren: $AAPL - the magnet gap in the works as its being draw to 157.64
rythm: @traderbren $AAPL almost closed this gap !
traderbren: $AAPL - may see a test of the 200d at 160.87. If that doesn't hold, we will likely see a gap fill at 157.64 before finding support.
maracom: @traderbren $AAPL that would be lovely since I have a Sept bear call spread that I've been sweating bullets on for the last 2 weeks
vitoB: $AAPL below vwap
vitoB: @vitoB $AAPL sharp reversal above
vitoB: $AAPL leading lower broke 200d
GEMSTrader: All cash waiting for market reaction post Powell comments to see market direction. Eyeing $AAPL $OXY $ENPH $F $TSLA $TQQQ $SQQQ for potential day trade or swing trade.
vitoB: Lookin at levels on $AAPL. 166.25 week lows 164.05 first fib .236 retracement June lows to aug highs 157.55 next fib .382 Would set a stop at these levels anyone gettin long here. I'm not looking to go long here
Cjauger: @vitoB $AAPL not getting long anything here. Second shot across the bow in 1 week. See chart
traderbren: $AAPL - on our way to close the gap at 165.82
traderdl: $AAPL anti-trust news - watching 165 support
debeers: $CF-still think this one is the ag star.LONG $AAPL-department of Justice files an anti trust lawsuit.NP
joelsg1: $AAPL Stop hit on that posted Fib trade, Out for small loss.
traderbren: $AAPL -- look for $AAPL to close the upside gap at 171.31 in the near-term.
joelsg1: $AAPL Following Carolyn Boroden Queen of Fibs and added to long shares, nice bounce off 20d, target for this buy $178.84, stop $165.81.
natural: @joelsg1 $AAPL Don't know the Queen, but have a similar feel for $APPL here. Long $170 and $175 9/2 calls, $180's for 9/9.
joelsg1: @natural $AAPL $APPL I posted awhile back her method intro video, but might be too old for this post retrieval, unless someone knows how to extend the look-back. IMHO on option trades I generally want to extend any expiry past at least 1 new catalyst, in this case their 9/7 Fall Reveal event ("Far Out"), so regular Sept. 16 expiry.
natural: @joelsg1 $AAPL $APPL Good point. I tend to stick to weeklies (the 9/2s), but my $180s for 9/9 is a starter. I'll add to those in anticipation of the event, that is, if $AAPL cooperates.
traderbren: $AAPL - looking for a gap fill on the downside at 165.82
abalagam: @traderbren $AAPL took a small starter position
traderbren: @abalagam $AAPL - keep it small as it will likely close the 1st downside gap at 165.82 before starting the next up leg. If & when the market gets ugly, it could trade lower to close the 2nd gap at 157.64 but I don't see that in the cards near-term. The good news is there's an upfilled gap to the upside at 171.31 that its likely to trade up to when we see a bounce.
traderbren: $AAPL - heading to 165.82 to close the downside gap. Sold Sept Calls against my core position yesterday.
Rockstar: ...
There will be some volatility this week with the event at Jackson Hole. It will be important to watch the performance of $AAPL. It has been run up during this advance and because of its capitalization, has been controlling the $QQQ's. If the market ...
bigbartabs: @Rockstar $DXY $HYG $TLT $SPY $QQQ $IWM $AAPL ... Great post... this is when weekly charts and their resistance / support becomes important. Zooming out...
joelsg1: $AAPL 8d $171.47 holding so far, could be key up to (through?) $173.71 Fib. level. Long stock and short upside calls.
DAN: ...
$AAPL -- Still on trend, but very extended.
$NVDA -- Forming a base.
$META -- This is a new company. Facebook is becoming MySpacebook. Recognize the transition.
$WMT -- Another failed test of 200-day MA. You could short this stock with a stop above ...
joelsg1: @debeers $TSLA $AAPL $TPR $AJG $MTDR CFRA already at Strong Buy raised price target this am from $1125 to $1245. Hasn't been broadly recognized yet.
wineinquirer: @debeers $TSLA $AAPL $TPR $AJG $MTDR You can also sharpen all three parts and voila............3 new pencils!!
debeers: @wineinquirer $TSLA $AAPL $TPR $AJG $MTDR -you are funny and asdorable. Not as adorable as @joelsg.....however
joelsg1: @debeers $TSLA $AAPL $TPR $AJG $MTDR Aww...
wineinquirer: @debeers $TSLA $AAPL $TPR $AJG $MTDR I'll keep workin' at it!
debeers: $AAPL-reportedly in talks to make some of their watches and MacBooks in Vietnam. Wedbush lifted their forecast to 220 from 200 as the iPhone 14 demand is strong.
traderbren: $AAPL - holding up very well in this tape
debeers: @traderbren $AAPL -ability to have an ace in the hole with some Vietnam production just in case China implodes is very very smart.LONG
Cjauger: $QQQs trying to go down or just shake us out?? $AAPL is up 0.45%
debeers: $AAPL/$ARCH/$CF/$NTR/$PXD/even $HSY up while $TPR reporting tomorrow morning is down 20 cents.LONGS all IMO- i "shoes" to be in $TPR because i think the earnings are "in the bag!"LONG Girls just want to have fun and party! And dress up! The really neat thing is if you iut on a few COVID pounds in most cases your shoes still fit and your handbag always does. Edit-$HSY now down 19 cents.of course the stock is over 230 dollars..............................
steve71: $AAPL Could Apple be front loading share buybacks ahead of the 2023 tax? Apple spent $85.5B on share repurchases in 2021.
debeers: @steve71 $AAPL -and isn't that great for us?? Get those shares off the market, Timmy!!!
steve71: $AAPL $TSLA I think of these two as cousins. Cheaper, generic versiions of their products are available. But the top 10% of earners like something that is nicer, looks better, maybe works a little better and has that exclusive cachet.
scottrades: @bigbartabs #FED Maybe the market is looking past it all. Rates dropped, Dollar dropped. $AAPL is within 4% of it's ATH...lol
kycol: Doing a 59-minute trade on $AAPL since FED minutes; it's above R2 & 1st red candle there; staggered stops. 1/2 pos'n
bigbartabs: @scottrades $AAPL #FED ... market up must have been just a knee jerk. Maybe an if, then, else algorithm that was greater than, when supposed to be less than :)
scottrades: @bigbartabs $AAPL #FED Maybe some automatic short covering. Who knows...
champ: @bigbartabs $AAPL #FED ....This is very important, so All need to #Think about this.....need to #remember, that some were #Pre set-up for that....non-News-event bounce.... and when they got that bounce, guess what....they took profits and thats exact ...
bigbartabs: @champ $AAPL #FED #Think #remember #Pre #professional #others #might #Map #do #everyday ... you must have me confused with a newbie ==:)
vitoB: $AAPL saving the market from rolling over. Lets all just buy way out of the money leaps….
debeers: What if you only wanted 6?? Since rig counts going thru the roof-took OFF energy $AAPL/$ALB/$DKNG/$LLY-new for me wouldn't buy higher than rhrn/$MAR minting money/$TSLA into the split.
Auto: $CROX boom! added $REV Boom! DT $AAPL Boom! added long from below
traderbren: $AAPL - it will be interesting to see whether there is enough juice in the tank to move higher to close the upside gap at 174.42 from 4/15 or do we pull back to close the 1st downside gap at 165.82 from 8/9. There is also a 2nd gap below the market at 157.64 from 7/28 which will take longer to fill. Plus, there is also a 3rd gap to the downside at 133.08 from 6/17. Long from below.
ruskinq2: @traderbren $AAPL the option actions gang on cnbc were talking about a sept 16 bear put spread buy 175P/sell160P, i have tiny position just to watch
scottrades: $SPY No FOMO. $QQQ Low Volume pullback $UUP Under the 50 Day $TNX Closed the Gap $SMH Push back at resistance $XLE Don't call it a comeback $XBI Consolidating around the 200 Day $TAN Still in an uptrend $ARKK Downside Reversal around the 100 EMA $IGV Weak but low volume. #Bitcoin / #Ethereum, A bit extended. Know your time frame. $AAPL Look for a PB $AMZN Right at the 200 Day $TSLA Elon Selling $GOOGL Sold at the close $MSFT Watch for a Pullback buy $ANET Holding up in trend $SNPS Still in trent $RBLX Added to the ATL $NVDA Consolidating $ON Sold Half $AMD Consolidating $JKS Sold some, hold some. $DQ Holding up ok. $ENPH Consolidating along the 8EMA New Ideas: $MUSA Short base. Trades a bit thin. $ASO Above a short base. Good volume $CTAS Consolidating near the highs $COST Basing $PAG Handle
scottrades: My notes: $SPY/$QQQ Another CPI Report coming tomorrow $UUP / $DXY Tight along the 8/21 EMAs $TNX Watch this to react tomorrow. $TLT Same $ARKK Rest Day $IGV Rest Day $TAN Solar still working $AAPL Good strength today $AMZN Hard to buy here $MSFT Higher Base $ON Sold this. $CDNS Watch 187.50 $BJ Out of this now $DLTR Another Discount Store $DG Still in an uptrend. $LTM Watch 435 $RTX Still watching $SEDG Nice move off the 50/200 Day $CSIQ Earnings coming up $JKS China Solar $DQ Up day $ENPH Leading $BMY Watch for a bit of a base $CNC Moving today $SNPS Near the 52 Week Highs $CEIX Coal stock setting back up $DINO Oil & Gas $FLNG Clear Resistance $AR Mentioned in the forum $CLR Flag
scottrades: Someone asked about $AAPL in the live session. Here's a short term view. It held the bottom MAs but now it's running into resistance. Want to see it close strong and shake off the headline risk.
joelsg1: $DDOG $PANW Both got whacked early, the Doggie on E which beat but didn't really raise guidance (why do companies guide in this environment, $AAPL has it right) and $PANW because they're dumping the whole sector on $FTNT E. 3 Day Rule? Hour? Minute?
Cjauger: $AAPL and $AMZN trying to break out from small bases
kycol: $AAPL shows a cup going back to May. RHRN, I only have a small position, As it builds a handle, I intend to be adding toward a full position, expecting a run to next quarter's earnings. I think it can easily hit the previous high if the market trends up. We shall see?
joelsg1: $TSLA We're supposed to be following institutional money here, right? Per Bloomberg (2nd hand, I'm not paying that terminal subscription fee) $TSLA at 44% way under owned by the tutes, relative to $AAPL 62%, $MSFT 75%, $AMZN 71%,$NVDA 70%, $GOOGL 85%, $META 80%. Lots of room for improvement with $TSLA and soon 3x shares out probably effective 8/22.
Cjauger: $AMZN, $AAPL closing near the highs
bud_ozborn: @Cjauger $AMZN $AAPL $AFRM $SOFI $UPST $STNE also among many others
ar2006: @scottrades indexes made new high today but $AAPL didn't. What does Whipsaw action negative to positive to negative indicate?
scottrades: @ar2006 $AAPL Well is shows that AAPL is underperforming the Indexes and rightfully so because it's had a 25% move off the low. It's holding for now above the 200 Day but that could be a potential profit target for traders. I would look to tighten up some stops if you're long.
scottrades: My video notes: $SPY / $QQQ Tighten Stops $IWM Tighten Stops $UUP Bounce $TNX Bounce $VIX Right at resistance $GLD Downside reversal $TAN Down on SEDG Earnings $XLE Under the 50 Day $XHB Back down to the 8EMA $IGV Basing under the 100 EMA $ARKK Actionable $XBI Under the 8EMA $URA Still ok. $AAPL Underperformer today $GOOGL Want to see it hold the 50 Day $TSLA Some push back at the 200 Day $AMD Earnings Beat $ON Sold some into the close $MU Holding the 21 EMA $NVDA Bumping against the 100 EMA $INTC Rocky has an OMM Trade on this $BJ Holding the 8EMA $FNKO Partials Taken $INMD Watch for some consolidation $ENPH Power Gaps $SEDG Down on Earnings $JKS Support at 60 $STNG Still in an uptrend. $RTX Slope $LMT Above the 50 Day on Volume
Forexpro: ...
Nothing, so far as I can see, to get the pulse racing, as I own neither $AMZN nor $AAPL. I do have what for me is a fair slug of Mister Softee, but that's been on the books for so long (2013) that I don't always think about it; it's just "there ...
debeers: @Forexpro $AMZN $AAPL -etc. The minute Ballmer (the height of unbalanced lunatic) left Microsoft--i bought it too and not flashy but oodles of income from it since. Always read you @Forexpro. Your #1 fan.
scottrades: Good morning Team, TGIF! Last trading Day of the month and it looks like we're opening slightly up on the day. We had positive $AMZN and $AAPL Earnings reactions and that's helping to give us a lift. If you took some $QLD on my note yest ...
joelsg1: @Forexpro $AAPL beat due in large part to FX hedging.
scottrades: My notes: $SPY Working $QQQ Working $IWM Working $DIA Working $UUP New Low $GLD Trying to rebound. TNX New Low $SMH Working but extended $XHB Working but extended $IGV Watch 296.10 $TAN Power Move $ARKK Bottom of the wedge $URA Holding $GBTC Down on a Tech Up Day. $AMZN Holding the Gap $AAPL Above the 200 Day $TSLA Power Move $GOOGL Working $MSFT Extended $NVDA Flag $AMD Stronger $TXN Through the 200 Day $ON Earnings Monday $MU Low Flag $MRVL MAs curling $PLTR Bought and added today $FNKO Working Warnings Thursday $CPB Soup's on! $KO MAs are curling up $JKS Sitting on the 8/21 EMA $SNPS Mentioned this week. $DG Holding the 8/21 EMA
Rockstar: ...
If you took the earnings trades on $META and $AAPL both should be winners and you should close them out after the market settles in for about 15 minutes. Look for a 50% return (in fact you should already have your order in for that) but I suggest cl ...
vitoB: $QID. Playing into $AMZN and $AAPL Earnings tonight. I think less bad today will not be as positive with negative GDP. Started yesterday and added this morning. Maybe not smart but big position. Sold almost all $NFLX and $CPE in am
debeers: @DAN-you schooled me yesterday on $NVDA/$AAPL.i think you thought that nothing could touch them. My guess is that you'll go on a vacay in cash only because that's what you do so that you don't have to worry.
Nepenthe: @scottrades $QQQ $QLD Don't own it--stuck instead with $SOXL, $FAS, $TNA, $SSO--but wonder if you or others are concerned at all with $AAPL and $AMZN reporting after the bell, and how their earnings might effect negatively/positively the indices tomorrow? Cheers.
champ: @Nepenthe $QQQ $QLD $SOXL $FAS $TNA $SSO....on both $AAPL $AMZN, my concern is Guidance.
scottrades: $AAPL Q3 EPS $1.20 vs. $1.16 Est.; Q3 Revs. $82.96B vs. $82.81B Est.
Visit the Trading Forum to join in the discussion.
| | |
| --- | --- |
| Stock Price | $140.94 |
| Change | -1.38% |
| Volume | 69,661,600 |
Apple Inc designs, manufactures, & markets mobile communication & media devices, personal computers, & portable digital music players, & sells a variety of related software, services, accessories, networking solutions, & third-party digital content.
Request Video of AAPL
Already a member?
Sign in here.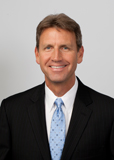 Dan Fitzpatrick
Stock Market Mentor gives you EVERYTHING you need to succeed in the market; all in one place. How easy is that? Dan Fitzpatrick and his elite community of traders share trading ideas, strategies and much more. Dan Fitzpatrick--a world class Technical Analyst, trading coach and regular CNBC contributor--gives you access to all of this with a 30 day trial membership for just $7.77. Get started TODAY and start trading better TOMORROW with the following premium content:
Nightly video Strategy Sessions with a game plan for tomorrow
Got a stock you want Dan to look at? Just ask.
Patent pending video alerts instantly delivered to you when one of Dan's trading signals is triggered. This is not your typical price alert. This is a short video explaining the action you need to take to make money. No more "Woulda, coulda, shoulda"
Access to over 90,000 stock analysis videos
Access an ever expanding library (90,000) of educational videos that will save you time and make you money
Join a team of friends and traders that have one thing in common; a burning desire to succeed.

Become a Member Today!
Gain immediate access to all our exclusive articles, features, how-to's, discussion group and much more...
Satisfaction Guaranteed!
Your Stock Market Mentor membership comes with a 30 day, no questions asked, 100% money back guarantee!