Apple Inc. (NASDAQ:AAPL)
Bands Volume 200 SMA 50 SMA 20 SMA Videos Alerts Articles Events

RedLeaf1: $AAPL This is the link to see a replay of the new Apple iPhones launch today: https://www.apple.com/apple-events/september-2018/
bsafriet: @drotars $avgo Post E/R run on a beat. Has closed the gap and now must chew through a lot of overhead. $AAPL is one of their largest customers and that whole picture is getting pretty foggy. POTUS isn't helping to clarify the situation. $QC ...
champ: @bsafriet $avgo $AAPL $QCOM ----- On $AVGO @ $240, looks like the recent move was because of $BAC/Merrill and at Cowen, they raised their target to $255 from $245...both had new upgrades on 9/7, when the stock was at $216....looks like the main move, could be over....could have a little left... maybe a short term spec swing trade at this level, might work for another Day or 2 but only if the markets were to bounce....but I would move on, if I missed this last move....because Friday was entry.....however, the stock was strong again today and closed almost right at HOD....have to check the stock out, in the pre-market....in the morning, to see if it is actionable.
Wykeman: $AAPL strong..announcing new products tomorrow.
woodman: Nice bounce in most of the #FAAMNG stocks. (M for Microsoft, which I own. :-) $F $AMZN $AAPL $MSFT $NFLX $GOOGL #FAANG
RedLeaf1: $AAPL anyone know if there's news pulling this ticker down $2?
CHOFF: @RedLeaf1 $AAPL reports that new Chinese tariffs will cover a wide range of Apple products
traderbren: $AAPL - these penguins (analysts) do get it wrong! ;-) Goldman Sachs ups its Apple ($AAPL) price target from $200 to $240 (a nearly 8% upside) and says the firm got things wrong with the tech giant. Analyst Rod Hall: "We also take this opportunity to eat our hat somewhat on our cautious stance this Summer. We expected worse iPhone X demand and some pullback in the stock – clearly neither of those two things happened."
traderbren: @RedLeaf1 $AAPL - FYI - "news is derived from conversations with market professionals globally. This information is believed to be from reliable sources but may include rumor and speculation. Accuracy is not guaranteed." - could be BS!
grcjr: $AAPL proposed tariffs

BRIEF-Apple Says Proposed Tariff List Covers Apple Watch, Air Pods
REUTERS 2:34 PM ET 9/7/2018
Symbol Last Price Change
AAPL 221.3 -1.8 (-0.81%)
QUOTES AS OF 04:15:00 PM ET 09/07/2018
Sept 7 (Reuters) - Apple Inc(AAPL):

...
grcjr: $AAPL any word on when the proposed tariffs would apply.
champ: @grcjr $AAPL --- Yes, that is the news that dropped $AAPL, that was posted on briefing.com, at 15:25 ET that dropped the stock about $4...but that news is from CNBC they said...no other source. Tim Cook, just recently has stated and brushed off tariff concerns, after meeting with the President, I think that was around 10 days ago or so, when they had their last meeting and it was at one of his golf courses.... where they met. Remember, the Political news flow is just now starting to gear up and President Obama, was on the campaign trail today...#DAY-1...this is just the start of all the negative BS and I'm afraid, that it is really going to get bad, not any better.
grcjr: @champ $AAPL #DAY-1 - from the posts I've read I expect it is likely to go into effect. My question is when. I'm about to make a large order. I also have stock/options to decide about. Will look again tomorrow. Thanks for the reply.
grcjr: $AAPL new product announcement next Wednesday morning. I expect a bit of run up. Normally a sell off after. Will be watching.
debeers: $AAPL-Shelves plans to launch a payment processing India site. By the way, I don't blame Apple one bit. This is the country that is still upset that Boeing won't make a plane that runs on palm oil. India, by dint of population strength, is the stealth reason that wages, by and large, have no real inflation. Have you ever tried to call Microsoft or Apple? Have you ever gotten anyone not off-shored?
DAN: $QQQ $AMZN $AAPL -- the leading tech stocks, and the Nasdaq, are taking a deep breath today. 8-)
rachel: ...
$AAPL – just overbought. Breathing.
$GOOGL – down below 50-day MA
$NFLX – this has been a dog for a while.
$TWTR – testing support...on volume. This is distribution!
$UNP – breaking out to new high on volume. 4% sto ...
bRobert: @jwstich $HIIQ $WWE $EHTH $ATTU $SODA $NANO $IIPR $WIX $IDXX $ABMD I don't believe they have much more than 1% in any one stock. I'm not surprised anymore by anything they do. Their immense computer power and sheer genius in this pursuit is unrivaled. Top 15 $ALGN $DPZ $VRSN $NVO $HUM $VMW $PANW $PEP $AAPL $AMGN $VRTX $ABMD $BMY $CCI $ISRG.
rachel: ...
15. $AAPL – momentum stock. Can't buy it here...but you should not sell it.
sierramp: @Forexpro $FB $GOOGL $STT $XLK $XLY Good to hear you are still around, thank you for replying. I'm not in $FB or $GOOGL but I do have a little $AAPL and full position in $AMZN. I don't know whether they will be affected by the changes but I will see what I can learn about it. I appreciate this information. Hope to see you back in the forum on a regular basis when your other obligations allow. Take care.
rachel: ...
$NDX – Look at AMZN and AAPL...and compare to FB.
$XRT – best sector...still.
$SMH – Alert $110
$XLI – not bad...but not actionable
VIDEO TWO: GROWTH STOCK LIST
$RP – moving to new high from 4 month base. Not the bes ...
grcjr: @bRobert $QCOM $AAPL $VZ $T - yes. I also expect it to continue to drift down a bit. The buyback news should be factored in. Might go to $67. I would not complain if it drifted to the 20dma. Got price alerts above and below. Next catalyst (highly speculative)? Next earnings anticipated early November. Next buyback of another $10B could be a few months out. Use of $QCOM chips in the next iPhone launch possible but $AAPL has been moving away from $QCOM parts. Some announcement that $VZ, $T, or other deploying with $QCOM 5G chips.
RedLeaf1: $AAPL Two headlines that may be boosting this stock today: Buffett says he bought a 'just a little' more Apple recently MARKETWATCH 11:12 AM Apple Is Close to Unveiling a New iPhone and These Stocks Could Go Along for the Ride Barrons.com DJ REALTIME NEWS 11:08 AM
Wykeman: $AAPL..impressive..
champ: @baronp0329 $VXX $UVXY ---- I took profits on both....because with $VXX, you have to commit.... because it can really chop you up, with all the zig-zags.....$UVXY not so much..it is easier. I was watching $AAPL and $AMZN....these help a little for direction.
woodman: @gwenzee $TNDM $AAPL - well, that's damn impressive!
gwenzee: @woodman $TNDM $AAPL I think it's a once in a lifetime event.
baronp0329: @champ $VXX $UVXY $AAPL $AMZN Closed all UVXY for almost even (loss of 0.05). Didn't have a good entry. Good you made some profit on VXX and UVXY.
champ: @baronp0329 $VXX $UVXY $AAPL $AMZN ---- Uncertainty is never positive for the markets....need to build a buy-list, like $CQQQ, when the time is right and you know all the others.
Wykeman: $AMZN popping..close to 1 trillion. Should be passing $AAPL soon.
DAN: @Wykeman $AMZN $AAPL Love Apple products, though I'm still a PC guy (I don't find Macs intuitive at all, which is my problem, not the millions of happy Mac users who DO find everything intuitive). But I've gotta think that it's only a matter of time ...
bRobert: $AAPL $GOOGL $UAL $UNH Value and growth are a very viable option. Many others to choose from.
Wykeman: $AMZN this is going higher. It will pass $AAPL in valuation soon.
Kristine: @Wykeman $AMZN $AAPL - At this rate might even be there before 3Q. Already up over $50 in 3 days :)
Wykeman: @Kristine $AMZN $AAPL 2000..like a moth to a light.
champ: @Wykeman $AMZN ---- I agree but this stock and most all the stocks will follow the markets, long term is not a problem but short term could be problematic, you just never know how the markets are going to plays out in the short term. Keep a eye on $AAPL, for market direction. The markets look a little nervous today, maybe it just needs to take a rest, after this last 1100 point move, in just 11-days.....we will see how it plays out. LOL
Wykeman: $AAPL NH...going higher.
Lavrock: ...
Removing these stocks from the $XLK may be bullish for companies that remain in that ETF such as $AAPL and smaller weighted tech companies.

Has anyone seen any research on this reclassification?
mikeo561: @Henry $BJ -- Yes, I do/would. But then again, have I ever bought a stock without being scared? Answer: No. Without earnings being tomorrow, I certainly would be hesitant at this point and probably would wait for a few days to see what happens. But with earnings report scheduled for tomorrow, I'll doubly especially wait. I've never had good success "playing" earnings announcements. You're looking at a guy who FINALLY committed and bought $AAPL. When? The day before they announced Mr. Jobs' passing!!!!!!!!!! (True story.) Hope that helps. $BJ = watching and waiting.
champ: @Terry ---- #My-Thoughts on the markets. $TSCO....You asked me if there is a list on these type of stocks that are climbing the upper B-Band...I have been calling these the... #B-Band-Club...and I don't know of any list. I'm also trying to find these ...
champ: $AAPL still hanging in around the ATH....a positive $AAPL = a positive market.
gwenzee: $AAPL $ABMD $CYRX $INCY $JEC $NKTR $NVDA $ONCE $ROKU $SPLK $TNDM $VRNS This has been a pretty good month (and year). SPLK reports AMC today and I am holding. Hope springs eternal with this one.
bsafriet: @gwenzee $AAPL $ABMD $CYRX $INCY $JEC $NKTR $NVDA $ONCE $ROKU $SPLK $TNDM $VRNS I'm right there with you with fingers crossed!
bsafriet: @bsafriet $AAPL $ABMD $CYRX $INCY $JEC $NKTR $NVDA $ONCE $ROKU $SPLK $TNDM $VRNS $SPLK We didn't have to wait long, beat yop and bottom, raised guidance. $116.98 + $10.12 ( 9.47%)
Wykeman: $AAPL news? Dropped?
Reif99: $NDX up without much contribution from $AMZN, $GOOGL, $AAPL, $FB. That's a bullish sign.
grcjr: @traderbren $AMZN $SONO $AAPL $NFLX - I'm not sure I see a connection but I don't see any better explanation. $SONO $AAPL, $NFLX also down a bit at about the same time. I trimmed a bit.
gwenzee: $AAPL An IPad exploded in an Amsterdam store. No fire and no injuries. Store was closed and several shoppers had to change their underwear. Website 9to5mac suggested that the problems, which have been accompanied by similar issues in other Apple stores, could be a result of Apple's roll-out of its battery replacement programme. That allows people to have their old batteries swapped out for relatively cheap, but could also mean that the stores are handling more out-of-date batteries – which because of the delicate balance of chemicals inside can very easily become dangerous when damaged.
PhilHarmonic: @gwenzee $AAPL When they explode on aircraft then that might be a problem.
gwenzee: @PhilHarmonic $AAPL That's why it is always prudent to carry a bucket of sand with you.
mikeo561: @gwenzee $AAPL -- Do you think an Apple Genius figured out that they may have to start bringing extra underwear to work as part of standard operating procedures?
gwenzee: @mikeo561 $AAPL Very funny. Did you hear about the 15 yr. boy in Australia who hacked into their system. Reason.....he wants to work for AAPL when he gets out of school. Of course, he is facing a few legal problems in the interim.
GuitarGuy: @PhilHarmonic $AAPL good one.
Wykeman: $AAPL still strong..
bRobert: @Wykeman $AAPL It blasted out of a nice base. Very reasonable valuation for growth. Expanding high margin services. 10% buy back. Whale support. Dividend
Wykeman: @bRobert $AAPL all that was true last year when it was $150! But people like it more at 215..funny how price action works...take $FB 2 weeks ago pulled back to 170 levels...everyone bullish. Here it is again. Not as many takers. Nothing changed with the company from 2 weeks.
champ: @Wykeman $AAPL $FB ---- $AAPL is breaking out on #Positive-News.....and $FB is dropping on #Negative-News.
champ: $AAPL ...I took profits on the turn...watching for re-entry.
Wykeman: $AAPL still strong..looks like 120. $AAXN filling the gap..70
tri2insite: @Wykeman $AAPL $AAXN 120 would be a big problem. 220 is likely soon.
champ: @Wykeman $AAPL..... On $AAXN....this has been just a #great-bounce-trade, on average numbers and it is still working....I posted and I'm still in the game.
champ: $DJI ---- News is moving the markets...meeting between President Trump and China's President Xi, in November....mapping out a plan to resolve the trade dispute ...per briefing.com...on that news I did get back in...$AAPL and $BIDU...
Wykeman: @tri2insite $AAPL $AAXN yes, you are correct. 120 not good. :)
Robert1965: @champ $DJI $AAPL $BIDU where did you get in I thru a limit order out but missed, the news on meeting was 5-10 min after the move, did you do market order
champ: @Robert1965 $DJI $AAPL $BIDU --- At $221.10.... I was a little late because I was double checking the news...and I always buy #at -he-market...because I never want to miss these types of #Fast moving trades......however, I understand your reason why...we talked about missing these type of trades before....but when news moves the markets and this sector is the main bounce mover, that everyone was taking about, sop I was ready.....now this swing... is also going to be... a risk-reward swing...but I might not get rewarded....but because this happened during #our-market-hours, we have a edge over their markets ...the other night, the news was... during #their market hours ...so we did not get the full effect of the bounce.....but it looks like now, it could be our turn. LOL
Wykeman: $AAPL NH premarket...buying is not done. $120
Henry: $AMZN is not burning down the house on a big day up and neither is the rest of FANG except for $AAPL
grcjr: @Henry $AAPL yet another all time high.
champ: $AAPL HOD and a new ATH....all the larger players added and so did I.
bRobert: @Reif99 $CNC $XLV $UNH I've been more active this year because of the increased market volatility. Having said that, the bulk of my returns have come from long term holds in stocks like the HMO s . select retail eg $COST . $TGT , select tech . $CRM . $AAPL . $GOOGL . via leap calls. , Med equip . $ILMN . $TMO . and a few others. I throw out a buffet of trading ideas with good risk/rewards I prefer charts to Sudoku
champ: @rah $ROKU ---- Could be over for a few traders but as long as $AAPL is hanging in..... this could move up another few dollars.....their are many that sell on every little move....as of RHRN..... this is only off .30 ticks or so off of HOD
rah: @champ $ROKU $AAPL - Now above R2, and running again.
champ: @rah $ROKU $AAPL ----- It would be nice if they are new investors taking positions....we will find out in the next few hours.....
champ: $AAPL still strong and is hanging around HOD and the new ATH....Berkshire Hathaway ...Warren Buffet just added another 2m + shares, now he is holding 251.96m...that was just reported on their 13F filing and other large players are also adding.
debeers: $AAPL-Soros-Adding to AAPL, trimming Alphabet and Amazon- $AMZN- lead on large government contract. (POTUS is mum on this as the government favoring $AMZN for scalability). $-AAPL-Berkshire-adding more AAPL-NP
bRobert: $AAPL . big put under the stock with 10% buyback and eager whale adding shares
Kid2old: @Runnie33 Must be new and we all start new at one time or we forget sometimes. So please add Tickers by adding the "$" to your post (e.g., $AAPL). Add # for a subject (e.g., #BollingerBands). This makes them searchable.
Kid2old: @tpatras Must be new and we all start new at one time or we forget sometimes. So please add Tickers by adding the "$" to your post (e.g., $AAPL). Add # for a subject (e.g., #BollingerBands). This makes them searchable.
Runnie33: @Kid2old $AAPL #BollingerBands Will do.
GuitarGuy: @wijimmy $LCI $SPX $FFTY $DJI $MDY $IWM $XLF $JPM $MS $GS $DJT $COMPQX $ATHM $BLD $OLLI $AAPL $ABT $DXC $NVDA $DBX $TTD $MNST $MTCH $EL $LGIH $CWH $BLUE $STMP $HAL $GDOT $CBU $PBYI That's simply too good to let it pass by. "Rachel's on the payroll" lends itself to a Country song in my mind. I'll have to come up with some catchy lyrics and I'll letcha know when it's done.
grcjr: $AAPL above $210.
bRobert: @grcjr $AAPL Opens door to $225 target
Wykeman: $AAPL NH
bRobert: $AAPL Hovering at a double top at the $210 . target line. Watching. Traders, tighten up stops/partials Long term holders, do nothing .
traderbren: @bRobert $SONO - agreed. Awesome product. $AAPL should have bought them before they went public. Would have been a better acquisition than Beats in my opinion.
bRobert: @traderbren $SONO $AAPL Beats is doing well, especially for Dr Dre and Jimmy Iovine. They should have bought $NFLX a long time ago. It would have added significant value. But aren't we nit picking a bit about a fabulously successful company with a relatively cheap valuation?
bRobert: $AAPL Will add on flag trigger >$210
bRobert: $AAPL Knocking on the $210 measured move target 1
CHOFF: @gwenzee $SPOT - the youngsters that listen to Spotify are not on SMM. Most teenagers have the app on their phone. Give this one a year and the return will be handsome...unless $AAPL can somehow disrupt their model. Both are in my portfolio.
gwenzee: @CHOFF $SPOT $AAPL I don't follow Spotify. Never bought it. Now AAPL is another story.
Margi1983: @gwenzee $SPOT $AAPL I have been a premium $SPOT subscriber for years. Great product in a competitive market. Up 4.5% on my starter entry at 180.70
bRobert: $AAPL flag. Watching for trigger. Long term hold via leap calls
Forexpro: ...
More to the point given what we do at SMM/OMM is that even if the consensus for an earnings number is right on the nose, the market reaction can vary pretty wildly. Maybe a great number was reported, but large players were already long. Maybe a larg ...
bigbartabs: @DAN $AAPL $GOOGL ... I was being a SA, quipping about $1 google market caps. I guess I better keep my day job. Which is day trading.
grcjr: $AAPL $AMZN $NFLX $NVDA - looking to test yesterday's highs.
bRobert: $AAPL Paucity of sellers. Many anxious and waiting to buy the dip. $210 Target 1
debeers: ...
I think that $AAPL would be the ideal acquirer for tthis company enabling the smart phone owner to to scan for
A1C #'s especially for seniors or children by waving the phone over the patches which, razor blade like, must be replaced every 10 days. ...
grcjr: $AAPL touched new high then minor pullback. I expected this ticker to churn, below $200. Looks to me that it may be .... yup moved on up to $202.48. Have a long term position and a 59min.
RedLeaf1: $AAPL's ascent this morning stopped just 1 cent short of the $1T market cap number $203.45. Seems to be accelerating again.
Nepenthe: @RedLeaf1 $AAPL I read somewhere yesterday that that figure had been revised to 207 something. Here's hoping it accelerates to that.
Visit the Trading Forum to join in the discussion.
| | |
| --- | --- |
| Stock Price | $USD 168.63 |
| Change | -0.57% |
| Volume | 45,947,400 |
Apple Inc designs, manufactures, & markets mobile communication & media devices, personal computers, & portable digital music players, & sells a variety of related software, services, accessories, networking solutions, & third-party digital content.
Request Video of AAPL
Already a member?
Sign in here.
Earnings
January 29th, 2019 - 2019 Q1 Earnings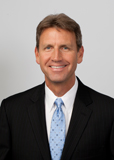 Dan Fitzpatrick
Stock Market Mentor gives you EVERYTHING you need to succeed in the market; all in one place. How easy is that? Dan Fitzpatrick and his elite community of traders share trading ideas, strategies and much more. Dan Fitzpatrick--a world class Technical Analyst, trading coach and regular CNBC contributor--gives you access to all of this with a 14 day FREE membership. Get started TODAY and start trading better TOMORROW with the following premium content:
Nightly video Strategy Sessions with a game plan for tomorrow
Got a stock you want Dan to look at? Just ask.
Patent pending video alerts instantly delivered to you when one of Dan's trading signals is triggered. This is not your typical price alert. This is a short video explaining the action you need to take to make money. No more "Woulda, coulda, shoulda"
Access to over 59,700 stock analysis videos
Access an ever expanding library (59,700) of educational videos that will save you time and make you money
Join a team of friends and traders that have one thing in common; a burning desire to succeed.

Become a Member Today!
Gain immediate access to all our exclusive articles, features, how-to's, discussion group and much more...
Satisfaction Guaranteed!
Your Stock Market Mentor membership comes with a 14 day, no questions asked, 100% money back guarantee!