Apple Inc. (NASDAQ:AAPL)
Bands Volume 200 SMA 50 SMA 20 SMA Videos Alerts Articles Events

bRobert: $AAPL . Longer zig. Will add on next zag/higher low .
Forexpro: Re; $FUL Hi, Friends, Despite what appear to have been potentially disappointing results last night, $FUL is forging ahead this morning. A close above 45.56 will put it into an uptrend: "Adjusted EPS increased 27% to $0.90 in the 13 weeks ended Dec. 1, from $0.71 in the year-earlier period. That lagged behind the $0.98 average estimate of analysts surveyed by Capital IQ. Fiscal Q4 revenue increased to $768.4 million, from $678.2 million, but trailed the analyst consensus of $803.7 million. Looking ahead, the company anticipates FY19 adjusted EPS of $3.15 $3.45. Wall Street was looking for $3.76." Volume is nothing to write home about, although options volume is substantially higher than the norm (but still, only 742 contracts have traded' the number for $AAPL is 84k). I've set an alert at 45.57, but I'm not raring to take this in, necessarily. All the best!
shoredriver: @bRobert $SQ ...Who is likely besides$AAPL??
bRobert: @shoredriver $SQ $AAPL No clue.
bRobert: $FB flag. Watching to add. $AAPL I like this set up going into earnings at the end of Jan. Long
Forexpro: @champ $ROKU $WMT #News #Video-Streaming-Service Thanks, Champ, There are a couple of heavier hitters on the way ($DIS, $AAPL, etc.). Dunno that $WMT was the biggest challenge looming out there. At least some of the buying enthusiasm seems to be due to $ROKU's announcement that it is removing Infowars from the platform. It had already been banned by $FB, $GOOGL (YouTube), $AAPL and $TWTR. A public relations nightmare prevented is a lot of Dollars cured. Hope you're doing well; all the best!
champ: @Forexpro $ROKU $WMT $DIS $AAPL $FB $GOOGL $TWTR #News #Video-Streaming-Service --- That news about $WMT, was just posted...by CNBC...with Article...take a look. I'm still holding my investment position....and I get all the #News-Alert-post. I'm just posting the news for others...I'm holding a investment position because I believe this stock will #stream-up, at some point...that is my opinion. Take Care!
schartline: $aapl moving up all of a sudden, anyone hear a reason for the jump?
Mpower27: @schartline $aapl from what I see its everything just jumped.
sierramp: @schartline $aapl possibly report of tariffs with China easing.
woodman: $AAPL - I bought some, hopefully with a longer time horizon. Bad news came out already (before 1/26 earnings report). Double bottom seen on the weekly; the bounce coincides with the 200wMA. Figured I'd give it a shot.
bRobert: @woodman $AAPL Perfect set up into run.
bRobert: $AAPL Trading above the 20d. Hasn't been here for a while. Long calls
infocus: $AAPL in @154.92 w/stop at breakeven.
bRobert: @infocus $AAPL Long. I like the set up going into earnings run. Bad news priced in.
infocus: @bRobert $AAPL Thanks, good to hear that from you. I have to leave for a dentist appointment in 15 minutes, but the stop is in.
wijimmy: @bRobert $AAPL ...$AAPL .. but could be more Bad news to come.. to risky to hold over earnings IMHOP.... I like when @DAN says.. Just Buy 1 share and if you were Right... You can say you were right and you owed it... Gotta protect your $$$$.. and know your risk factor
bRobert: @wijimmy $AAPL Earnings s nearly 2 weeks out. Run up
wijimmy: @bRobert $AAPL My bad.... report's on 1/29 ... I hear you ...
grcjr: @bRobert $AAPL - I "hope" it is all priced in. Long in my long term account. Options for a short time rentals. I anticipate a small hold over earnings but have time to decide. Earnings 1/29 after the close
bRobert: $FB trigger $165 in the conversation. Long $AAPL Watching flag. with small position from below.
bRobert: $AAPL will watch for higher high to print. Bullish RSI divergence.
bRobert: $AAPL The medical apps for the iwatch will be a game changer IMHO. Many different areas addressed. EKG Telemetry/holter monitoring is a multi billion dollar industry. Apple will take a small slice. Fall alert, potential for glucose monitoring , many others Services will be a huge high margin winner. You need an iphone to take advantage of the watch.
Robert1965: @bRobert $FB $AAPL where are you in $APPL I am in but way underwater,
bRobert: $AAPL Adding in scales.
Forexpro: Re: $BCSF Hi, Friends, I've mentioned this rather new yield hoggie on a couple of occasions. It's had a stormy couple of months, but has been through one dividend announcement (0.41) and has recovered nicely (well, to where I took in my first tranche, so that's nice). I don't know what, apart from (probably) illiquidity drove it up 4 percent on the day, but I'm glad that the lack of volume worked in my favor, for once. Still, 441k shares; not $AAPL-sized volume, but not nuthin'. The yield as of today's close is 9 percent. I'm told by a friend with access to the portfolio manager that credit quality in the portfolio remains very high. FWIW; all the best!
bRobert: $AAPL . The pullback in the stock was more shallow than all the recent zag pullbacks.. Looking for zig to move > 20d . It hasn't been there since Nov . Long calls
rachel: ...
$AAPL – earnings run?
$GOOGL – big move today.
$AMZN – could break out of wedge.
China
$MCHI – double bottom.
$HTHT –Coming out of a base. Note RS line.
$EDU – good consolidation out of trend break. Alert $65
$N ...
Forexpro: @Reif99 Hi, Rieff99, Yes, I think that would be a good example, although that one was pretty widely noticed, and at least some people intimated that the implications were negative. $AAPL is much more visible than are most companies, of course. The attached chart shows that although the stock did take a hit following the day of the announcement (Nov 1), selling after the initial drop would still have been quite a prudent speculation. Hope you're doing well; all the best!
coldevinc: @debeers $AAPL This company has lost its way. Itsaid earlier this year it was going to focus more on content than technology. What is its next killer ap????? crickets......................
debeers: @coldevinc $AAPL -So now its a Missouri company---Show Me. Thanks. I thought i missed something because so many folks love this co.
debeers: $AAPL-got a temporary reprieve yesterday when Hauwei disclosed that phone sales for all brands were down in China. What i don't get is that now Apple tells us they are going to introduce 3 new phones this year. I want to see which services they are targeting like the healthcare services or the music and entertainment services. 'Cause if you keep on doing what you already did (while practically giving away the phones on trade ins )won't you keep on getting what you already got? Maybe 1 of you Appleonians can clue me in. Thanks in advance, debeers.NP
Gary: ...
1. $AAPL – stalling at 20-day MA.
2. $NVDA – looking good. Alert at $147 triggered.
3. $FB – still holding.
4. $CGC – Six advancing days. Due for rest. Look at volume.
5. $TLRY – coming back above 50-day MA
6. $DRYS ...
Robert1965: $AAPL near HOD 154.1
bizmodal: @grcjr $APPL (--->$AAPL) I'm interested in a SHORT position entry and buy stop as well.
BocaRick: $AAPL really trying to get back to 150
gwenzee: $AAPL Is now over $151. Be still my heart.
champ: @indigo1948 $DJI $SPY $T $KMI $AAPL $GUSH --- Good luck to you also and #Day-2 is looking like it will open-up in the morning....because all the Asia/Pacific markets are up tonight, that is a good sign. Next up...is all the markets in Europe and their futures are up, along with ours...but we will see what happens. I'm ready...with a list and a new daily plan, for either direction...but the odds are now looking better for our markets, to open up...but let's hope that it is a low open....so we can take #advantage before the main move starts, if it starts... moving up higher after the open, that would be even better for traders and investors, a low open, is always better than a high open....#always.
phgruver: @Henry $AMZN Hmm, $AMZN is up, $MSFT is down, and $AAPL is flat. That means $QQQ will be flat to slightly up at open. It will be interesting to see how this unfolds....
Henry: $AAPL Dan Nilles, who said sell in October, was on Fox this am. He said the growth in their Service business is slowing. He did not have anything good to say. Cramer was pumping it this am as underpriced value stock
DAN: @Henry $AAPL I wouldn't touch AAPL here. Any time you hear someone touting a high growth stock like AAPL that's been crushed by selling as a "value stock", you should actually be thinking: "Ah, so he's telling me to avoid this like I would someone with bleeding eyeballs who just returned from an Ebola hot spot. Got it!" AAPL pays a 1.85% yield. That's fine. But I'm not buying the company for its cash flow. I want to buy stocks in companies with their highest growth rate in front of them, not in the rear view mirror. Nothing against Apple. Or $AAPL. I just don't think that AAPL will be an outperformer. Dan
debeers: $AAPL-I cannot figure out how a trade deal helps this stock as there were never any tariffs on $AAPL products by China. If there is a trade deal why would this positively affect the stock? How much income should services add? You don't know and neither do I. Gene Munster (the CNBC proclaimed lead analyst on the stock) looks like a dear in the headlights when he mea culpas ad nauseum about Apple. Personally, I think their credibility is shot.).
champ: @BobbyG $AMZN $AAPL #AH #never --- Your are right on the mark, as always. I hear you...#Thanks ...but it is still only one day at a time for me. I only #day-trade $AMZN and I have NP in $AAPL... and I have not been trading $AAPL. However, I take advantage of all opportunities, whenever they pop up, long or short. I know the markets are high risk for you... because you are not full-time. Just have patience and maybe just pick-out, only 1 target to watch, for entry timing.. but I know, this is not your first Rodeo. #Good-Luck!
indigo1948: @champ $DJI $SPY $T $KMI $AAPL - good evening Champ. Yes, futures do look very positive for tomorrow morning although sports in Chicago are not positive as my Bears lost in heart-breaking fashion by a double cross-bar hit on a last second field goal -we are used to heart-break in Chicago. I also have $T and $KMI and have a position in $GUSH which could show a nice pop tomorrow. Best of luck for the day and week beginning tomorrow morning.
champ: $DJI $SPY ---- All the news and the futures are looking really positive...and Oil is also up. China trade talks start tomorrow.. for 2-days and then the China trade delegations, moves to the U.S., next week. President Trump, is set to meet with China's VP Wang Qishan, in Davos, for high level talks, is the news being reported in China. Davos is January 22-25. Barron's had a lot of positive views on stocks over the weekend...a couple that I'm holding positions in are $T and $KMI. They were also positive on $AAPL, even with their iPhone sales being down in China, only because competition is killing them on pricing and $AAPL manufacture all of their iPhones in China, most everything that they manufacture comes out of China, for now but they will be moving some plants back to the U.S.
Robert1965: $AAPL in PM up near yesterday opening print
grcjr: $AAPL for those who missed the volume spike at the end of the day yesterday. See attachment.
Forexpro: @grcjr $AAPL Thanks, Grcjr, My former State Street Global Markets colleagues, looking at global institutional positioning, aren't overly concerned about $AAPL, but they do see some potential vulnerabilities elsewhere. Best of luck today!
CraigReynolds: $AAPL moving well today
Henry: $AAPL just hit a new hod
BocaRick: $NFLX $GS adds to conviction Buy List keeps $459 PT, notes will have to turn to Credit Markets to cover cost of content, up 8% leading #FAANG , $AAPL lags the group, up only 3.7%
Lou: I'm suspicious of the $AAPL climb today. IMO Cook is delivering on his promise to buy back shares and Buffet may well be joining him. Staying out, but I've been wrong before.
bsafriet: $AAPL rallied into the close and holding todays move in A/H's. Nice trade today put on in OMM, txs @Dan.
Gary: ...
COTD: $AAPL – continuation trade. Have diagonal spread on 145/150 Feb/Jan.
VIDEO ONE: Apology to all mms.
$SPX – very volatile. Money coming in, but not reliable trend. Focus on protection and position size. You can make money in thi ...
Robert1965: @bsafriet $AAPL what was the option trade I looking at Feb 150 160 call spread
champ: $DJI....#Re-Capping again ---- The markets were surprised.... because of the $AAPL news, I sure was but I took profits before the close on $AMZN and others but I was swinging a small size with $SSO, after taking profits on 85% of my position size. I ...
champ: @Hank1 $QQQ --- #Market-Direction --- You never know...but I doubt that will happen. But my thinking in this type of market, is still real simple, it is only one Day at a time, for now...and I can't get in any trouble, by thinking like that. They are ...
debeers: @Lou $AAPL -When a product is good, the cycles lengthen over time. The folks i know love theior phones of all makes and none have evinced any desire to replace right now.
CraigReynolds: Pre-Market down 400+ points around 3-4 AM, Now 265 points 8 AM. A come back, who knows. $AAPL told is 90 points of this downward move. Will be an interesting day for sure. Now ADP says 271 K new jobs vs. 171 K estimate. ADP # has always been a little jumpy. Will the print tomorrow be above the 150 K? for Government #. Could be, economy ticking besides Feds concern.
coldevinc: @debeers $AAPL Until someone invents a better one. A company that has said it is going to pursue content over technology improvements is doomed to make cartoons and video games......................
CraigReynolds: @coldevinc $AAPL They need another Steve Jobs to pop up.
Forexpro: Re: #E-MiniFutures Good Morning, Friends, With half an hour until the bell, the E-minis are down, but they've been "downer", and over the past half hour, or so, the contract has been trading above its previous extended session high (gold price line on the chart). Liquidity appears to be pretty light, with bids and offers only in the low double digits (e.g. at the moment, 15 on the bid side, 35 offered). I'm curious to see if the bargain hunters will be grabbing stuff at or shortly after the bell clangs. Of course, there could also be a rush of $AAPL holders eagerly looking to unload. Feb light sweet crude is up almost 2 percent overnight; currently, the contract is trading at 47.42. Like the E-minis, volume appears to be on the thin side. Best of luck today!
debeers: $AAPL-the squid slaps a 140 tag on the co. Cramer (hold aapl don't trade it) says it is worth 120-130.Seems a bit harsh now given what an advocate he was.
CraigReynolds: @debeers $AAPL What sells. People don't remember his being advocate in a number of his mind changes. History must prove that because he is popular.
phgruver: @CraigReynolds $AAPL The public has a short term memory. No one seems to remember what a jerk he was....
shoredriver: @phgruver $AAPL ...and is.....
Kasey: $AAPL, at 9:37 $APPL hit a low of 142.81. Is that the bottom?
shoredriver: @Kasey $AAPL $APPL ...depends on your time frame.....
Reif99: interesting how out of phase $AAPL and $QQQ are on the one minute chart
Forexpro: Re: $AAPL Hi, Friends, Be it noted that since the gap down at the open $AAPL has traded within what is, under the circumstances, a very tight range, suggesting that supply and demand are well balanced around current levels. Interested to see if buyers or sellers become more aggressive; this constricted range shouldn't last for very long. Hope your day is off to a great start; all the best!
klarson18: @Forexpro $AAPL I was just noticing that. Tightening up. But which way will it go?? Broken Crystal ball
champ: @Henry $AMZN ---- Need to watch $AAPL ...for a turn, might happen and #if it does, that could be entry on more than a few stocks.
champ: $AAPL...... just made a new LOD...and $AAPL, is in charge of the markets ....at least for today....is my guess.
Forexpro: Re: $AAPL Hi, Friends, As Champ observed, $AAPL has broken below its early trading range, although it's a "drop" rather than a "crash" from these lower levels. $AAPL is 3.38 percent of $SPY. All the best!
phgruver: @Forexpro $AAPL $SPY ...what's more, $AAPL is 10.78% of $QQQ.... Over 30% of the $QQQ is tied up in $AAPL $AMZN and $MSFT.
champ: $AAPL is turning....but will it continue....could be a little buy backs, kicking in...and they could be trying to turn their stock...or hold it at this level....$AAPL @ 143. .
Henry: $AAPL in the #TheFly top upgrades, and downgrades
Forexpro: @champ $AAPL Thanks, Champ, Yes, worth remembering that Apple has an enormous budget for stock buybacks - today would be a good day, I expect - and has an active, aggressive Treasury staff. The current authorization is for $100 bn, as I recall, but I have no idea how much of that remains to be spent. All the best!
grcjr: $AAPL $AMZN $NFLX - $AAPL starting to inch up but I'm not seeing a increase in volume. $AMZN and $NFLX look better.
Henry: @grcjr $AAPL I'm going to sit on the sidelines on AAPL, but it's almost at hod
grcjr: @Henry $AAPL - I have it on my active watch and a very small (profitable) day trade Call position. I am wondering if an Omaha and/or a Cook buy will occur. Could be days or weeks for $AAPL price to settle. Currently I have some beer money ... perhaps a round or two at Reuben's (which is in the same building as Morgan Stanley and across the street from Wells Fargo here in Boulder).
Reif99: @grcjr $AAPL LOL.. I have a friend of mine that works at that WFC in Boulder
grcjr: @Reif99 $AAPL - WFC at that location used to be Coverity. Still investments.
bigbartabs: $AAPL ... I'm thinking that the chances of Apple going significantly down or flat from here is pretty unlikely. 5G is coming fast... probably next year with ramp up roll-out starts. That could also be why Apple has become so aggressive with getting their current 10X phones sold, and off their inventory. Maybe a slick new 5G announcement / plan is near. And maybe we should be watching the Apple CEO and high level director announcements for large stock purchases.
DrScience: @bigbartabs $AAPL Company is buying back stock hand over fist, according to Bernstein;s Sacconaghi (on CNBC RHRN). Buffett buying too, and the company still has a huge cash horde.
indigo1948: @bigbartabs $AAPL - re-entered at $142.47 this morning. I like the risk/reward with its cash position and the buy backs.
Robert1965: @bigbartabs $AAPL I agree where are you looking for an entry and when
champ: @woodman --- On $AAPL....this guidance revenue miss was mostly because of China, iPhone sales. There iPhones are price to high, in China...because their line-up on iPhones, is not competitive anymore. CEO Cook, talked about the strong dollar, also hu ...
Hank1: @bigbartabs $AAPL ... one word - yuck. i'd rather wait until it shows two positive weeks in a row. It hasn't done that for the past three-months. Everyone has their own way, and with my way i'll never catch the bottom. But we all have our own methods. Good luck my friend.
spmeyers: @Hank1 $AAPL agree; lots of better fish to fry
bwcarnation1: @bigbartabs $AAPL I thought I heard that $APPL was behind the other cell phones in the 5G area
woodman: @bigbartabs $AAPL - I'd be wary of jumping right on board. I'd give it a little time to show its cards.
bigbartabs: @Robert1965 $AAPL ... I won't likely buy Apple... I rather use $TQQQ $SOXL $TECL at the sector level. I let these 3 fall out of bed this morning, watching the fall, then the turn... and bought some of all 3. If they stay ugly, I may go flat at the end of the day. Could be just a day trade... or I may swing some into tomorrow. Just depends if things get dicey again or firm up. If I did buy apple, it would not be today. I would need a weekly chart that looks more like it's bottomed. Best is a higher high and higher low weekly chart... with a pull back of the current week to at least half mast of the prior week. Those often work out well... with plenty of time to sell at a small loss if they don't. FWIW... Good luck brutha...
Mpower27: @bwcarnation1 $AAPL $APPL that's what I've seen as well.
bigbartabs: @Hank1 $AAPL ... yuck is right. I agree with your method. See my post a few minutes ago to @Robert1965.
bigbartabs: @bwcarnation1 $AAPL $APPL ... Apple behind... it could be. I just think that the install base, and with the majority of smart devices being Apple, and the majority of Apple users having an iPhone, iPad, iMac, etc, all hooked together with iCloud... that ecosystem is going to be hard for competitors to break into. So as 5G takes off, and devices start being replaced... it just seems to me that a huge huge portion of all that replacement will be Apple. And If Apple is behind... Apple users will likely even be happy to wait til they roll out, rather than change vendors and have to learn a lot of things they don't want to. Just a hunch... but I think Apple has the majority by the short hairs. Then again what do I know... All the best buddy...
bigbartabs: @woodman $AAPL ... wary of jumping on board... me too. I won't likely buy apple... rather will buy leveraged sectors and indexes when they turn and become favorable via their weekly charts. I don't really have the time for single stocks. Once in awhile I play a couple... but not often. All the best buddy... good luck...
debeers: @CraigReynolds $AAPL -Premarket today he gave his target. You don't need to remember that far back.
grcjr: $AAPL huge volume transaction at the close. Over 4.5M !!!
champ: $DJI ...down 660 points and LOD was down 687, the close was not positive at all.....$AAPL hurt the markets, end of story.
Visit the Trading Forum to join in the discussion.
| | |
| --- | --- |
| Stock Price | $USD 203.49 |
| Change | -0.18% |
| Volume | 2,798,200 |
Apple Inc designs, manufactures, & markets mobile communication & media devices, personal computers, & portable digital music players, & sells a variety of related software, services, accessories, networking solutions, & third-party digital content.
Request Video of AAPL
Already a member?
Sign in here.
Earnings
April 30th, 2019 - 2019 Q2 Earnings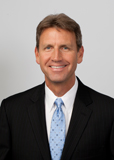 Dan Fitzpatrick
Stock Market Mentor gives you EVERYTHING you need to succeed in the market; all in one place. How easy is that? Dan Fitzpatrick and his elite community of traders share trading ideas, strategies and much more. Dan Fitzpatrick--a world class Technical Analyst, trading coach and regular CNBC contributor--gives you access to all of this with a 14 day FREE membership. Get started TODAY and start trading better TOMORROW with the following premium content:
Nightly video Strategy Sessions with a game plan for tomorrow
Got a stock you want Dan to look at? Just ask.
Patent pending video alerts instantly delivered to you when one of Dan's trading signals is triggered. This is not your typical price alert. This is a short video explaining the action you need to take to make money. No more "Woulda, coulda, shoulda"
Access to over 61,900 stock analysis videos
Access an ever expanding library (61,900) of educational videos that will save you time and make you money
Join a team of friends and traders that have one thing in common; a burning desire to succeed.

Become a Member Today!
Gain immediate access to all our exclusive articles, features, how-to's, discussion group and much more...
Satisfaction Guaranteed!
Your Stock Market Mentor membership comes with a 14 day, no questions asked, 100% money back guarantee!