Apple Inc. (NASDAQ:AAPL)
Bands Volume 200 SMA 50 SMA 20 SMA Videos Alerts Articles Events

Henry: $AAPL What was Dan's stop on AAPL? I heard it last night and now I'm not hearing it on the video
kycol: @Henry $AAPL What my notes say: if it's down, shut it down. My stop is 2xATR at the moment.
MDC2020: @Henry $AAPL he said if is down in the morning he will just closed it.
Henry: @MDC2020 @Kycol $AAPL Thank you both, I remembered that but I also thought he mentioned a number. It's up a couple bucks at 8:15 am
DAN: @kycol $AAPL Unless something weird happens at the open, I'll do nothing re/ $AAPL.
success: $AAPL, $DPZ, $MSFT, $RMD, $TGT, $VRTX . . Only remaining positions in Dan's GSL . . . number of stops hit . . will look at repositioning some but managed decent profits on sold positions . . . . sold $CODX at $18.19 and forgot to watch it . . clearly did not follow @Dan's advice and paid the price . .
scottrades: ...
Mostly Green on The Screen Premarket as the $SPY creeps close to that psychological 300 level. Any time you get big round numbers in stocks or indexes you need to expect some push back and some consolidation. You can see this in $AAPL when it hit 20 ...
Gary:
Bwhitty: @Gary $SPY $AAPL #Gunslinger I think Gary is trying to take your job :)
Jazman0013: @scottrades $SPY $AAPL #Gunslinger thank you Scott. Many pearls in here. Particularly helpful considering how long I have been less active and though I am getting back in the saddle there is much that I forgot that used to be second nature...
1winkie: $AAPL - was reiterated as Outperform and its price target was raised to $350 from $335 at Wedbush Securities, with the firm still positive despite not expecting the 5G iPhone to be released this fall. Long
DRNGO: @scottrades $SPY $AAPL #Gunslinger I'm really looking forward to the Swing Trade Cheat Sheet.
DRNGO: @scottrades $SPY $AAPL #Gunslinger How do you set up your charts for this type of trading...Which averages, et al.?
bmacdon618: @DAN $NVAX On another note I opened some small positions on the GSL $AAPL, $RMD and $NET so this should pretty much be the top of the market. Expect the next leg doooooown from here.
DAN: @bmacdon618 $NVAX $AAPL $RMD $NET Depends on your holding time. All those stocks will move higher. the unknown is whether they'll move lower first. LOL
dkoran: @debeers $TZA $AAPL $TSLA $MSFT $IBB $LABU looks like fever breaking on the QQQ as well . Crooked politicians and greedy CEO's is al I will say but you are spot on with your assessment .
bRobert: @debeers $TZA $AAPL $TSLA $MSFT $IBB $LABU $TZA Double bottom bounce MACD cross Maybe run to $40 20d Trailers Long partial
debeers: $TZA- Who gets hurt the most when things go into the shitter? Is it the big guys like an $AAPL or even a $TSLA or $MSFT that get badly scarred and hurt? NO It is the little guys who are just struggling to stay afloat while the R's are worried about our bond rating and Pelosi and her ilk who is contemplating who'll get her next 22 million dollar museum project. The folks who hold office ALL OF THEM are disconnected from reality in ways that are too mindboggling to mention while the family businesses some of them in existence for over 60 years see their lives slipping away. Even Newsom, Nancy's nephew seems to have more of a grip on reality than the Washington trough slurping pigs. Where is all this leading? it is leading to your market insurance policy: Nope not $IBB or $LABU---$TZA-profitably and sadly long.
DAN: ...
$AAPL -- In at 316.85. If this is down tomorrow, I'll close it down. I am on defense now.
$ADBE -- Status quo. Raising stop from $339.50 to $349. Alert $349
$CODX -- up 13.65%. Stop at $15.93 to lock in 5% gain. Alert $15.93
$CTXS -- in ...
Robert1965: $AAPL $Bynd, $DXCM $TDOC $NET What happen around 3:00 was ahead on all, I fell and had to raise leg, for an hour it all fell apart the only I am slightly ahead by $.30 is $NET was up $2.50 any news
DAN: Adding Apple ($AAPL) to the Growth Stock List. Should have done this a while ago, but I can't go back. However, the stock is trending nicely and I don't get the sense that this is subject to a big pullback. So I'll put this on the list with a $316.85 cost basis and a stop at $298.85 (just below last Wednesday's intraday low). Basis: $316.85 Stop: $298.85 Dan
just4mo: @DAN $AAPL I must confess I don't understand this entry. I get that these stocks ($rng, $msft, $tdoc, etc) are clearly working. Just trying to learn why this stock that has walked this far along the upper Bollinger band gets the green light while others have gotten a caution from you as being too far extended. I'm not arguing just trying to learn to see the difference.
bRobert: $AAPL. $325. measured move target 1. Tickling old high. $360. longer term reversal target. Long term hold
traderbren: $AAPL - pushing into gap filling mode.
debeers: $AAXN-Good thing that "any idiot can pick a stock", huh? $AAXN-don't taze me bro! Really? Personally, i love to see the shorties get reemed. Always betting on the fail and almost 8 days to cover. Screw them all. Turns out that law enforcement would rather tase criminals than shoot them. Apparently there is less paperwork. Paranthetically, $AAPL for the year is up 4.26%. $AAXN is up 13.02%. Will post my long list at eod. In the meantime i am too nasty tempered and in too much in pain to be civil.Missed @bRobert a lot and glads he's back. *********************Just closed this out will re enter on a crap day.
glens13: $AAPL - re-opening US stores starting next week
bRobert: @glens13 $AAPL $325 c&h target. Test oh highs
tbsy: @glens13 $AAPL It looks like someone just bought 1M shares or so.
DAN: ...
$AAPL --Should be on the GSL...but its absence doesn't mean it can''t be in your account.
$NDX -- 5.25% below ATH. Amazing. Focus on the chart, not common sense.
$MDY -- Behaving well.
$IWM -- Acting well. High CLV.
$VIX--X -- V ...
dkoran: $AAPL- up it still goes . 20 million plus unemployed yet let's go buy an iPhone . Looking to short this soon as big boys will tire of this foolishness soon and move on to the next scam . Shorted the $ IWM yesterday for a quick scalp in afternoon . Shorted again this am .
kycol: $AAPL has lined up new a iMac refresh for 2020 that IS "ready to ship," according to a reliable leaker...could appear "at any time," but it doesn't seem like Apple has nailed down release date just yet — according to Cult-of-Mac. I want one & today's $BYND weekly calls will pay for it — thanks to the forum or I would have missed the run! I'll be looking a 59-minute trade in the morning too! Long $AAPL; long $BYND weekly calls with tight stop.
DAN: ...
$AAPL -- not on the tracking list, but certainly could be.

$ZM -- Inside week.
$ZS -- high volume breakout today. Wasn't really in a squeeze, but the volume was impressive.
$DOCU -- Still going. Use 8DEMA as reference for trend.

Reques ...
bogiedog1: $LITE Started a position this morning after earnings. Performing well. They supply $AAPL but do a lot of other stuff too.
DAN: Good morning. Futures are down this morning, keeping the major averages firmly below their recent ceilings. After a historic run in April, it's likely that we'll see some sideways consolidation this morning, and probably some give-back in the major ...
Ajax4Hire: @DAN $CODX $LULU $RNG $TDOC $AMZN $AAPL 6am ET? that is 3:00amPDT on Cinco-de-Mayo! I will be there at 9:00amEDT.
success: @Ajax4Hire $CODX $LULU $RNG $TDOC $AMZN $AAPL typo I am sure . . it is usually 9 AM ET
stairm01: @DAN $CODX $LULU $RNG $TDOC $AMZN $AAPL Dan, your 9 is upside down for the start of the webinar tomorrow. 9 ET.
Ajax4Hire: @success $CODX $LULU $RNG $TDOC $AMZN $AAPL I am sure as well. Letting them know, I do read with focus. Old enough now and have some money to pay attention. 9:00amEDT(Eastern Daylight Time)/6:00amPDT
Ajax4Hire: @Bert953 $DIS Agree, CoronaVirus keeping us from our monthly WDW park visits. But $DIS is also Disney+, ABC, Marvel, Pixar and a whole library of DVDs. $AAPL could still buy $DIS outright. Still suggest $AAPL ditch AppleTV and buy $ROKU(and $DIS). I bought $DIS today with stop-loss=$98.93, short leash.
champ: $SSO,...."Back to Work", is still ins play. I saw a lot of negative posts over the weekend and nothing has really changed, other than $AMZN and $AAPL, are both positive today, that always helps. The markets weren't really happy with $AMZN on Friday, but today is turning around Monday. .....Tomorrow is just another day for the Markets...but traders always have something to be concerned about and they always should, however the markets are all about timing and they always will be, nothing new really going, other than some States are starting to slowing go "Back to Work". And CNBC is still negative and that is nothing new either. .....$TSLA, is also doing what it always does, still dancing around, Out for RHRN..
Henry: $AAPL filled the gap
grcjr: $AAPL $COST now positive
Henry: $AAPL @Dan how are you handicapping earnings, as a side bet, not a trade? I know Mantra, do not hold into earnings. But how will the stock react to earnings that everyone knows will be less than stellar? long from 250 and 280
DAN: @Henry $AAPL I have no clue or desire to do that. Could go up, and could go down. I've narrowed it down to those two possibilities.
Herb: @DAN $AAPL Just stick with JP Morgan: "Stocks will fluctuate."
tbsy: @DAN $AAPL What about it could go sideways? grin
DAN: @tbsy $AAPL Yeah, yeah, yeah. There's always a wiseacre in every bunch. ;-) LOL.
lostsheep: @traderdl $SPXL with $AAPL and $$AMZN reporting it's probably time for an after lunch buy program
Auto: $AAPL looking at financials this looks like it will head south NP we will see
grcjr: $AAPL $AMZN - somebody know something I don't .... both are sprinting into the close.
traderbren: $AAPL -- i think there were a lot of folks on the other side of the boat going into today's ER. Nice pop AH....we'll see if it holds tomorrow.
williamJ: $AAPL I've got resistance at 304 and that seems to be holding quite well. It's fading in AH on a relatively strong report. Will be interesting to see the dynamic tomorrow with these names weighted so heavily in the S&P.
Henry: @traderbren $AAPL Has Munster ever been negative on $AAPL?
Forexpro: @Henry $AAPL LOL, Henry, Sort of like pronouncements from the old Soviet Politburo, you have to read carefully for the nuances. Still, being largely positive on the company and the stock hasn't usually been a bad approach. Kinda thinking it might be time for a new iPad. :-) Hope you're doing, and feeling, well; all the best!
DAN: Lots of stocks working today. $AAPL $FB $NOW $LSCC $SWKS. And the cruise and air stocks are still going strong. $NCLH $RCL $CCL $HA
Del_B0y: @DAN $AAPL $FB $NOW $LSCC $SWKS $NCLH $RCL $CCL $HA Do you have a view on holding $APPL across earnings - there must be lots of reasons to disappoint - supplier issues, store closures, impact on new model releases, can anyone afford an expensive new phone/watch if they've just lost their job, TV a write off....
wdcobler: @DAN $AAPL $FB $NOW $LSCC $SWKS $NCLH $RCL $CCL $HA Good call and the travel stocks. Thanks
wyseguy: @DAN $AAPL $FB $NOW $LSCC $SWKS $NCLH $RCL $CCL $HA My trading account is up 11% just today. Thanks to everyone in this forum. Now my problem is do I raise my stops and take profits or just sit back and consider these long term swings? My only active negative trade is $HTZ and that seems like a good entry.
gwenzee: @Del_B0y $AAPL $FB $NOW $LSCC $SWKS $NCLH $RCL $CCL $HA $APPL Not Dan but am a long time holder of AAPL. I am holding over earnings. IT'S APPLE!!!!
dkoran: @DAN $AAPL $FB $NOW $LSCC $SWKS $NCLH $RCL $CCL $HA I know the drill follow the charts . BUT , yesterday you pointed out some weakness in terms of indexes reversing and selling off. Today , off to the races on bad economic news but up on the fact that some businesses are opening . I guess PE 's and other metrics don't mean anything anymore . Your thoughts on a reality move back down . I have a 50 % position with a bear put spread on the $ IWM as of yesterday . Ouch ! Need to add at some time . Maybe
DAN: @dkoran $AAPL $FB $NOW $LSCC $SWKS $NCLH $RCL $CCL $HA I don't have any thoughts on a "reality move". The PEs and other fundamental metrics haven't mattered in a long time. The marke twill do what it will do. I sure wouldn't have a bearish position on $IWM. That's madness in my book.
DAN: @Del_B0y $AAPL $FB $NOW $LSCC $SWKS $NCLH $RCL $CCL $HA $APPL Hey Del. My personal view on holding over earnings is pretty clear. As a "rule", I won't hold a stock over earnings unless it's in a long term account which, by definition, req ...
agiaccag: $NVDA, $AAPL - working. $SWKS - also
Bsielingtx: @agiaccag $NVDA $AAPL $SWKS - as $SWKS goes down through the VWAP, am I just selling or give it some room to breath? (newbie here and I am not in position)
agiaccag: @Bsielingtx $NVDA $AAPL @scottrades $SWKS FWIW - Entry - 98.70 (a little late) Stop low of day 97.50 , sold 3/4 at 99.30 ish once stock seem to stall. I put a tight stop on the remaining 25% STOP 98.95 I was stopped out . However, overall position was profitable. but small gain. Sat and waited . I reloaded at 11:01 after I saw a green candle on the 1 min. after the stock seem to set a HIGHER LOW. (red candle prior) Stop at 97.50 Apparently getting lucky because its running up again. good luck
scottrades: Another busy #Earnings Week! $AMZN $TSLA $MSFT $AAPL $AMD $BA $FB $LUV $MMM $GE $AAL $UPS $TWTR $PFE $CBSH $PEP $MA $GOOGL $GILD $SBUX $UAL $V $SPOT $MCD $XOM $F $CAT $TDOC $AMAT $AWI $CHKP $MRK $ABBV $WHR $QCOM $BP $KHC $CLX $HAS $ANTM $NOK $CMS $CNX $APRN
Sparrows: @scottrades $AMZN $TSLA $MSFT $AAPL $AMD $BA $FB $LUV $MMM $GE $AAL $UPS $TWTR $PFE $CBSH $PEP $MA $GOOGL $GILD $SBUX $UAL $V $SPOT $MCD $XOM $F $CAT $TDOC $AMAT $AWI $CHKP $MRK $ABBV $WHR $QCOM $BP $KHC $CLX $HAS $ANTM $NOK $CMS $CNX $APRN #Earnings Thanks Scott! with that line up on Thursday AMC, Friday is going to be a lot of fun!
grcjr: $AAPL - new iPhone SE version 2 starts selling today. Apple web site says "available 4/24". I'm watching for numbers. Stock is up $4+. Earnings 4/30 after the close.
debeers: @grcjr $AAPL -thanks for this
grcjr: @grcjr $AAPL - not sure about what they mean by available today. I just spec'd one. Would not arrive until May 12 - 19. Tried two colors. 128MB.
grcjr: @debeers $AAPL Just posted again. May not be really available today for what I would want. ... Sometimes they introduce only a few configurations.
Danzguy: @grcjr $AAPL I just noticed ten minutes ago that a couple major carriers are offering them 'free' with new plans. I did not know about the announcement but thought it strange for two majors to do that (ATT & Sprint if i remember right). Cheers!
debeers: @grcjr $AAPL -thanks
grcjr: @debeers $AAPL - I called Apple. IF you pre-ordered your new SE a week ago when pre-orders began your phone would be shipping today. If you waited it might not ship until later. So my read through is that they have sold out initial inventory such that if you placed an order today it would not ship until May 12 - 19.
grcjr: @debeers $AAPL BTW .... this new phone does not support 5G. You may not really be able to use 5G for over a year from now.
Robert1965: $AAPL Creamer was pumping in PM
debeers: @grcjr $AAPL - This reminds me of trying to sell lemonade when i was 5 in a snowstorm in case the guys who shoveled the snow got thirsty----it was an early age to have to learn that changing a business model has to be done when the condition of being thirsty, which they were, demanded the right beverage--not just any beverage. Just so you know, the hot cocoa with melty marshmallows worked a lot better but never made enough with it to buy the pony i wanted. When the circumstances changed for Apple they were smart enough to see that in a recession or even a slowdown people buy what they need--not alwys what they want. FYI- on the next snowstorm i hired people to work for me and took a percentage--quickly figured out that being a boss has advantages !
PRK: @Robert1965 $AAPL Did he advise to just hold it and not to trade it?
Robert1965: @PRK $AAPL He buy it, which might explain the move
debeers: $NAIL- Sometimes you da hammer--sometimes its ok to be the $NAIL. This is one of the only ETF's i play and i am generally opposed to them. Generally--not always. have yourselves a day. Next week as i am not allowed to say these will do well, in my opinion they'll do well: 4/28-$DXCM 4/29 $TDOC 4/30 $AMZN Spec paper in $AAPL and in my opinion, if there is a stock that deserves the benefit of the doubt, well its this one. You don't have to believe me--that's ok why don't you believe someone who is really objective about this one--Gwennie (just kidding)! mr. Softy is also wind up up.
DAN: ...
$AAPL -- Pullback recovery off the 50-day moving average.
Growth Stocks:
$TDOC -- Sold too soon? Probably...but this is a toppy stock...though the top might be at $500. Nobody knows.
$DXCM -- Still going. Zoom out to weekly chart. That's y ...
Ajax4Hire: @debeers $AMZN Not sure if $AMZN - Amazon is worth another $268B Making $AMZN most "valuable" company. But the @Home craze definitely puts $AMZN on everyone's radar; We can only shop online now and $AMZN is the biggest online retailer. Currently: $1,320B $MSFT - Microsoft $1,208B $AAPL - Apple $1,179B $AMZN - Amazon (1-not including sovereign companies like Aramco, PetroChina)
Shopaholic526: $NVDA $AAPL Traded today. Too scared to hold while the market is forming a base. Looking for daily trades. Thanks Dan for reminding me that all the activity is in the first hour of the day. Did really well yesterday but found my own stocks to trade.
debeers: $AAPL-1 good piece of news -2 not. As of 2021-$AAPL will be using its own chips. 1. Salakuhtnikov- the head of Artificial Intelligence leaving. Thankfully its for academia and not a competitor. 2. Then i see in big letters Downgrade. The inane analyst is adjusting his figs from 300 to 297. from BUY to OUTPERFORM. How does this guy cash a paycheck without feeling guilty??? 3.$ZM -300 million participants. Astounding and long. 4.$MSFT-: Bill and Melinda own the largest expanse of beachfront property in the state. Wonder if the guv will let them walk alon g the shore of their own property??......Long Mr.Softee and Zoom.
Herb: @debeers $AAPL $ZM $MSFT xmas bonus, baby!
ckonelli: $AAPL $AMZN moving
traderbren: $AAPL - looks like it will close the gap in the downside from 4/13....at 273.70
ckonelli: $MSFT & $AAPL getting kicked today
Wykeman: $AAPL mentioned last week at 281 it appeared to be heading to 266 IMO. Caught some ribbing for it. NP
drmike54: @ckonelli $MSFT $AAPL Looks like everything is getting kicked today....There appears to be nothing but blood in these abandoned streets.....
tbsy: $AAPL Looking at the 5-min chart
champ: $TQQQ, looking for direction, maybe watch a few tech stocks, $AMZN, $AAPL $MSFT....
Forexpro: ...
I know, May light, sweet crude is trading at 12.56 this morning, but the May contract is in its final day of existence. Jun light, sweet crude is trading ten bucks higher, at 22.57 as of 7:32 EDT, to be precise. Now, 22.57 is no great shakes, but it ...
agiaccag: @champ $AAPL $AMZN #Thanks #News @scottrades Good morning @champ do you like the Briefing.com service ? I understand that Dan like's it and uses it. Do you have any preference with with level of subscription service ? "Briefing in PLay " or Briefing in PLay PLUS" I am thinking subscribing. They have a trail as well. Thanks. Adrian
wijimmy: @Forexpro $SPY $MSFT $AAPL $AMZN $FB $HAL $SLB $RDS $CVX $XOM ...$SPY Awesome post... I Love the way you dumbed it down and explained everything.... instead of bottom fishing..shouldn't it be.. bottom investing ?? $OXY,$XOM,$SLB,$CVX, aren't going to disappear.. there will always be a need for oil $USO .. mergers, buyout, takeovers.. So who is still going to be standing after all this...is my question.. $USO,$UCO
Forexpro: @wijimmy $SPY $MSFT $AAPL $AMZN $FB $HAL $SLB $RDS $CVX $XOM $OXY $USO $UCO Thanks, Wijimmy, FWIW, the one I'm most interested in owning (again) is $CVX, which continues to have some financial flexibility. It seems pretty likely to keep paying dividends (the yield was 5.92 percent as of Friday's close), and to pick up some ground at the expense of competitors with less robust balance sheets. As of Friday, it was looking to break back into an uptrend, but a pause to refresh now appears to be on the cards. It's currently bid at 83 pre-open, so the indicated dividend yield is probably going to be higher in the near future. :-) Here's hoping that you're doing and feeling well; all the best!
indigo1948: @Forexpro $SPY $MSFT $AAPL $AMZN $FB $HAL $SLB $RDS $CVX $XOM - excellent post. It has always been my impression that we are a country that has an economic base in strong energy and housing. I may be completely incorrect but a look at our housing mar ...
Ajax4Hire: @wijimmy $SPY $MSFT $AAPL $AMZN $FB $HAL $SLB $RDS $CVX $XOM $OXY $USO $UCO Yes, today, there is a need for oil($USO,$DWT). One day, oil dominance will wane(in a few decades). Personally, I am partial to the $OIH - Oil Field Services($SLB,$HAL,$BRK) but so many are showing stress(below $10) $OIH did a Reverse Split(1-for-20) last Wed,Apr15th in recognition that investors with money do NOT want a sub $10 stock. We have entered a time where countries "fight" with economic weapons. The Currency War has been raging for almost a decade. The Oil War has just begun.
wijimmy: @Forexpro $SPY $MSFT $AAPL $AMZN $FB $HAL $SLB $RDS $CVX $XOM $OXY $USO $UCO .Thanks for reply. All good here.. for those who don't understand ETFs or mutual funds your explanation of $SPY makes it sound so simple.. I remember doing it like that for my wife when we started buying $ETJ Stay Safe..
Ajax4Hire: @wijimmy $SPY $MSFT $AAPL $AMZN $FB $HAL $SLB $RDS $CVX $XOM $OXY $USO $UCO $ETJ $ETJ - Eaton Vance Risk-Managed Diversified Equity Income Fund; providing income and gains, secondary objective of capital appreciation. Wow, $ETJ is within 6% of Wed,Feb19th multi-year high; nearly making a complete recovery from the CoronaVirus infection.
Visit the Trading Forum to join in the discussion.
| | |
| --- | --- |
| Stock Price | $USD 437.50 |
| Change | 0.00% |
| Volume | 46,604,300 |
Apple Inc designs, manufactures, & markets mobile communication & media devices, personal computers, & portable digital music players, & sells a variety of related software, services, accessories, networking solutions, & third-party digital content.
Request Video of AAPL
Already a member?
Sign in here.
Earnings
October 28th, 2020 - 2020 Q4 Earnings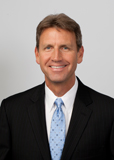 Dan Fitzpatrick
Stock Market Mentor gives you EVERYTHING you need to succeed in the market; all in one place. How easy is that? Dan Fitzpatrick and his elite community of traders share trading ideas, strategies and much more. Dan Fitzpatrick--a world class Technical Analyst, trading coach and regular CNBC contributor--gives you access to all of this with a 30 day trial membership for just $7.77. Get started TODAY and start trading better TOMORROW with the following premium content:
Nightly video Strategy Sessions with a game plan for tomorrow
Got a stock you want Dan to look at? Just ask.
Patent pending video alerts instantly delivered to you when one of Dan's trading signals is triggered. This is not your typical price alert. This is a short video explaining the action you need to take to make money. No more "Woulda, coulda, shoulda"
Access to over 72,900 stock analysis videos
Access an ever expanding library (72,900) of educational videos that will save you time and make you money
Join a team of friends and traders that have one thing in common; a burning desire to succeed.

Become a Member Today!
Gain immediate access to all our exclusive articles, features, how-to's, discussion group and much more...
Satisfaction Guaranteed!
Your Stock Market Mentor membership comes with a 30 day, no questions asked, 100% money back guarantee!