Pure Storage Inc. Class A (NYSE:PSTG)
Bands Volume 200 SMA 50 SMA 20 SMA Videos Alerts Articles Events

jpoko13: $PSTG making its move on a breakout
Wykeman: $PSTG nice move on vol
Motorman: @DrScience $HEAR $RELY $RSI $PLAN $SPLK $DMRC $NTNX $PSTG $SNOW $KIDS $VSCO $RMNI $CHPT $BOX $OKTA $AEO $BBSI $CCSI $VEEV $GEF $SGFY $INVE $HCCI $FOA $REV $BBY $TWI $GOGO $BIG $EYPT $BURL $UTZ $BJ $BF $KR $MEI $ABUS $CRAI $PASG $GMS $CNSL $ATRS $TTC $VIA #Earnings #Earnings These have already reported.March 2
DrScience: #Earnings tonight. Note those wide possibilities! $HEAR +/-18.5%, $RELY /-18%, $RSI /-17.4%, $PLAN /-16.1%, $SPLK /-15.4%, $DMRC /-13.9%, $NTNX /-13.4%, $PSTG /-13.4%, $SNOW /-13.2%, $KIDS /-11.9%, $VSCO /-11.3%, $RMNI /-11%, $CHPT /-11%, $BOX /-10.9%, $OKTA /-10.8%, $AEO /-10.7%, $BBSI /-9%, $CCSI /-8.5%, $VEEV /-8.4%, $GEF /-8%, $SGFY /-7.4%, $INVE /-7.2%, $HCCI /-5.5%, $FOA /-4.2% #Earnings tomorrow $REV /-12.8%, $BBY /-12.5%, $TWI /-11.7%, $GOGO /-11.6%, $BIG /-11.6%, $EYPT /-10.6%, $BURL /-10.4%, $UTZ /-9.9%, $BJ /-9.7%, $BF.B /-8.9%, $KR /-8.7%, $MEI /-7.2%, $ABUS /-7%, $CRAI /-6.8%, $PASG /-5.7%, $GMS /-5.6%, $CNSL /-5.6%, $ATRS /-4.5%, $TTC /-4.3%, $VIA /-3.2%
scottrades: Nice short term volume on $PSTG. Close to Daily resistance at 33.78
woodman: @Coolex $acn $avgo $ftnt $anet $CDNS $SNPS $panw $qcom $LITE $mxl $xlnx $isrg $TNDM $iqv $DHR $WST $ZTS $abt $pfe $LLY $arcb $NSC $DVN $CVS $CCI $NTR $BRO $slab $cien $pki $tmo $pi $nvda $googl $msft $aapl $simo $on $onto $tenB $AMBA $MDB $PSTG Thanks for the list.
Coolex: @woodman $acn $avgo $ftnt $anet $CDNS $SNPS $panw $qcom $LITE $mxl $xlnx $isrg $TNDM $iqv $DHR $WST $ZTS $abt $pfe $LLY $arcb $NSC $DVN $CVS $CCI $NTR $BRO $slab $cien $pki $tmo $pi $nvda $googl $msft $aapl $simo $on $onto $tenB $AMBA $MDB $PSTG My pleasure:)
Coolex: Strong stock list @scott n @bRobert Appreciate your feedback and let me know if you don't like some of these names!! $acn $avgo $ftnt $anet $CDNS $SNPS $panw $qcom $LITE $mxl $lrcx $xlnx $isrg $TNDM $iqv $DHR $WST $ZTS $abt $pfe $LLY $arcb $NSC $UNP $DVN $CVS $CCI $NTR $BRO $slab $cien $pki $tmo $DHR $pi $nvda $googl $msft $aapl $simo $on $onto $tenB $AMBA $MDB $PSTG $bldr $bxc $IBP $MLM $VMC $CF $NTR $UAN $FCX
CdrJake: nether?@Motorman $NET Good luck... Meanwhile Do you think the $PSTG chart little move up today sorta looks like that same chart pop that NET had?
CdrJake: $PSTG @Scott move up today seems to be your kind of trade. What's your interp?
Motorman: @CdrJake $NET $PSTG Yes looks a bit similar, $PTSG ahead of $NET.
CdrJake: $PSTG Starting a move above downtrend line
Docoof: $PSTG Seven buy ratings and raised PTs ($30-$35) today.
CdrJake: $PSTG +16% gap break out on pos earnings..after 4 weeks flat following 2 week engulfing reversal.
kycol: @Scottrades What do you think of $PSTG RHRN? Looks like a nice cup…
scottrades: @kycol $PSTG If I'm ever bottom fishing, I like to do it closer to the moving averages, like a move through or a push off on volume. This chart is a little above, so that prints a little pocket of air that could fill to the downside about 4%. So if you're buying this here, that would be the level I'd want to size it off of. Hope that helps!
scottrades: Some #Earnings to be aware of this coming week: $NVDA $APPS $CRM $RIDE $SNOW $COST $BBY $LI $DG $AZO $DKS $CTRN $ANF $OKTA $AEO $PDD $CBRL $MDT $ZS $URBN $GPS $DLTR $INTU $TOL $CPRI $JWN $TH $HPQ $ULTA $VEEV $WSM $WDAY $BURL $DELL $SOL $SAFM $A $PLAB $VSAT $TD $PSTG $AFYA $SKY
geebo: @Bridget $PSTG You mentioned this chart a while back. It pulled back to re-test the breakout and looks to be confirming today on nice volume.
Bridget: @geebo $PSTG yep, it has been a good stock for selling puts against on pullbacks
nathan09: @Bridget $PSTG You recommended this one days ago and I have been watching. Today it pulled back on earnings but its being bought back. Are you still watching or in it?
scottrades: Some #Earnings to be aware of for this coming week: $BBY $NIU $DKS $DLTR $DQ $MDT $TWST $ADSK $BZUN $DE $SJM $ANF $HRL $PLAN $BURL $ADI $A $ICLK $TNP $JWN $URBN $NTNX $DELL $DSX $WMG $GPS $AMWD $FRO $BLRX $AMBA $HPQ $AEO $ONE $KFY $ARWR $PSTG $CBT and $J $TITN $EV $CHS $DY $CMCM
Bridget: $PSTG breaking out of a LONG base on the weekly chart
1993dean: $PSTG NICE CHART
Bridget: $PSTG first signs of a reversal
puttz: @Bridget $PSTG I don't understand your comment
RuDu: @puttz $PSTG I think what Bridget was saying was that until 1230 today, the stock had been going down. Then it turned around and continued higher.
tnt: $PSTG pushing higher out of a six month high base
Angdionk: $PSTG on decent volume poking out of a squeeze yesterday with 50dma and 200dma right below it
Angdionk: $PSTG just poking out of BB
Angdionk: $PSTG been consolidating since 5/26. Squeezing with 50dma and 200dma right below it. 50dma just crossed 200dma
Herb: $PSTG down big on earnings.
issues: @Wykeman $STX is in IBD industry group 30 along with $SGH $PSTG $SIMO $IVAC $MU (I eliminated $WDC down 12% and $TDC low ratings) PSTG is rated 69 (cum) B+ accumulation; SIMO is 77 B STX is 72 C and IVAC is 67 B. I like PSTG and SIMO and IVAC but they are all at the top of their range. We own $MU (rated 79 B-) $STX and $PSTG have similar (good) charts. The PE for STX is incredibly low at 8x. MU pe is 8.7x. STX pays a 4% div. STX may be your bogie.
Mitchell: ...
$PSTG - finally closed the post earnings collapse in May ($17 had held as resistance since then). Consider taking a bullish position with a stop loss under $16.50.

$TMUS - volatility squeeze after trading in a $2 range.
jpoko13: $PSTG I really enjoy the forum even though I don't post hardly ever but I did notice $PSTG in a nice C&H and starting to bust up.
Reif99: $PSTG Day two BITS trade. Long, stop below low of today.
genki: @DAN $PSTG $LOW$AMBA $QCOM
debeers: $PSTG-Not pure. Tainted. Avoid. NP
bbob: Dan, can you comment on $PSTG (avg cost basis 21.5) & $AKAM (avg cost basis 75). Seem to be working well. What are your thoughts?
DAN: @bbob $PSTG $AKAM Nice trend. Yes, I think PSTG is working well too, bbob. I'd just stay long. Same with AKAM. I think they work.
gig1: $PSTG Continuing to run on volume towards new ATH after earnings fall. Have built profitable position and watching closely now.
bbob: Dan, can you take a look at $PSTG. It has bounced off the 100 day MA 4 times in that past year. I got in on the bounce and added yesterday against the 100 day
gig1: $PSTG Good bounce performer this morning.
Danzguy: Is $PSTG oversold?? Maybe a bounce candidate?
jwstich: @Danzguy $PSTG CEO was on CNBC shortly before noon. His comments did not really address the stock price post earnings. Not very significant IMO.
bbob: @jwstich $PSTG Company has beaten estimates for the last 4 quarters. I'm watching the 20 day MA as it has bounced off that point several times in the last year.
jwstich: @bbob $PSTG I skimmed a transcript of the conf. and the only thing I noticed was that the analysts just asked their questions and there were no congratulations. Admittedly I could have missed something in the transcript.
bbob: @jwstich $PSTG I was mistaken on that 20 day MA. It has been bouncing off the 20 WEEK MA.
success: $PSTG . . big write up in OBD . . starting a position
Lou: ...
ETFs in Focus: $QQQ, $XLF,$ IYK  Weakness in Tech-related ETFs, like the NASDAQ-100 ($QQQ) should be considered healthy consolidation in an uptrend, in our view. This week we defend Buy ideas from our recent MO Better OPCO Ideas report: $ANGI, $C ...
1993dean: $PSTG Good pattern any comments?
mharps: $PSTG; Starter
magriver: Thanks to all! My initial thoughts were to dump them and hold cash while looking for stocks that showed some promise. Might still do that but I'll look at everyone's suggestions. Right now I have positions in $AIG, $MIME, $NI, $SIX, $SYK, $V, $VEA, and $VO. I have the following on watch list $MYGN, $HCI, $PSTG, $IPHI, $CGNX, and, $JOUT
JorgeSantos: $pstg looks like there´s some room until 15.
Alexandra: $PSTG moving up today.
Alexandra: $PSTG moving up.
Alexandra: $PSTG beat estimates. Up 13%
mikepbss: $PSTG another one with a large short interest moving today.
shoredriver: @mikepbss $PSTG Reports after on Wed...might to snag some in the aftermarket
mikepbss: @shoredriver $PSTG Roger that. Thanks.
DAN: @shoredriver $PSTG Yikes! 46% of the float is short.
shoredriver: @DAN $PSTG yep, saw that
Aragorn: IX2400 - Data storage industry group has some good looking charts STX WDC - they pay nice dividends as well $PSTG insid day and up moving back up $NTAP $SNDK $BRCD - nothing wrong with these charts except you are not in them a Dan would say
Hackberry: $PSTG Anyone following this one? IPO'd 10/15 at 17.00/share. Reported today and lost less than expected -.012 vs -.016 estimated). Offers flash drive arrays to replace disc drives in cloud/enterprise storage. Reportedly avg customer spends 12 dollars more after spending initial dollar on the companies systems. Lots of growth. Approaching IPO price now (may break thru it tomorrow) after huge squeeze/run up on big volume last week in run up (68% short interest as of 2/29)into earnings. Analysts say way overvalued and chart is super extended, but likely still squeezing the shorts? NP yet...watching.
Prazan: Lots of volatility in this sub-sector, but also lots of enthusiasm. Flash storage offers huge performance benefits over disks. Of the three I've followed – $NMBL, $VMEM, and $PSTG – $PSTG holds the most promise. $VMEM and $NMBL have both cratered due to growth concerns. I don't see much of a moat in this sector. Lots of other small players are competing for position, in addition to the disk storage vendors $EMC and $NTAP. Somebody else comes out with a better product, then $PSTG could crater as well. But their growth trajectory looks better, and the chart holds promise.
Aragorn: $PSTG - I made mention of this yesterday filling the gap now
ogas: $PSTG - watching this morning - up over 15%. This is a speculative play that Cramer featured on Mad Money not too long ago. May be a gap and crap but too early to know.
mradams0621: Gap up $ONDK On Deck ... 11.50 27.64% $SOCB Southcoa... 17.90 16.01% $OZM Och-ziff... 7.13 15.56% $VNCE Vince Ho... 6.67 15.00% $PSTG Pure Sto... 15.91 14.30% $DRIP Direxion... 58.06 12.74% $DYAX Dyax 37.43 12.20% $ADMP Adamis P... 5.48 11.28% $NWY New York... 2.36 10.80% $W Wayfair ... 41.83 10.28% gap down $ATV Acorn In... 11.87 -38.18% $UTI Universa... 4.06 -30.00% $POWL Powell I... 28.70 -18.00% $ISLE Isle Of ... 16.12 -15.02% $REX Rex Stor... 55.64 -13.17% $JAGX Jaguar A... 2.12 -13.11% $BDMS Birner D... 11.10 -12.53% $SBBP Strongbr... 6.15 -12.52% $VRNT Verint S... 41.05 -11.64% $ABGB Abengoa ... 2.49 -11.39%
Aragorn: Trade of the Day $FXE and $UVXY and LABD Another one I cam across today $PSTG. $GMCR working just spiked
mradams0621: #gapers gap up Price %Change $GBIM Globeimm... 3.50 41.13% $ANF Abercrom... 24.37 25.04% $ANW Aegean M... 8.66 20.45% $CLDX Celldex ... 16.19 11.58% $YELP Yelp Inc... 31.21 11.23% $ROST Ross Sto... 50.84 10.04% $LMAT Lemaitre... 15.77 9.59% $CRHM Crhm 2.93 9.33% $COKE Coca-col... 188.63 9.05% $HZNP Horizon ... 20.28 7.76% gap down $APTO Aptose B... 2.51 -52.73% $NMBL Nimble S... 10.05 -50.71% $TROX Tronox I... 4.62 -16.15% $PSTG Pure Sto... 14.74 -15.29% $PNRG Primeene... 53.59 -12.86% $HERO Hercules... 4.05 -12.15% $MSB Mesabi T... 6.11 -11.06% $JNUG Direxion... 30.18 -10.10% $AAMC American... 12.00 -8.75% $SNPS Synopsys... 48.23 -8.17%
samwell: Anyone know why $PSTG tanked this morning. I can't find any news.
sierramp: @samwell $PSTG Probably pin action off Nimble Storage $NMBL
Prazan: $PSTG Keep an eye on this new IPO in the flash storage management business. Up 8% today after a flat debut, likely on the news that $DELL is buying $EMC, from whom PSTG (PURE STORAGE) hopes to take share. Not sure where it goes from here but I may take a small position.
ogas: @Prazan $PSTG Cramer was pumping this as a spec play last. Says they "built a better mousetrap" for flash storage. It is not without risk though. It does fit Dan's IPO strategy even though it's only traded a few days. I do find it interesting though.
Visit the Trading Forum to join in the discussion.
| | |
| --- | --- |
| Stock Price | $33.49 |
| Change | -1.18% |
| Volume | 2,431,050 |
Pure Storage Inc provides data storage services. It provides flash optimized software, flash array hardware and cloud based management services.
Request Video of PSTG
Already a member?
Sign in here.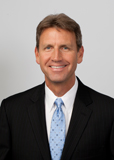 Dan Fitzpatrick
Stock Market Mentor gives you EVERYTHING you need to succeed in the market; all in one place. How easy is that? Dan Fitzpatrick and his elite community of traders share trading ideas, strategies and much more. Dan Fitzpatrick--a world class Technical Analyst, trading coach and regular CNBC contributor--gives you access to all of this with a 30 day trial membership for just $7.77. Get started TODAY and start trading better TOMORROW with the following premium content:
Nightly video Strategy Sessions with a game plan for tomorrow
Got a stock you want Dan to look at? Just ask.
Patent pending video alerts instantly delivered to you when one of Dan's trading signals is triggered. This is not your typical price alert. This is a short video explaining the action you need to take to make money. No more "Woulda, coulda, shoulda"
Access to over 90,400 stock analysis videos
Access an ever expanding library (90,400) of educational videos that will save you time and make you money
Join a team of friends and traders that have one thing in common; a burning desire to succeed.

Become a Member Today!
Gain immediate access to all our exclusive articles, features, how-to's, discussion group and much more...
Satisfaction Guaranteed!
Your Stock Market Mentor membership comes with a 30 day, no questions asked, 100% money back guarantee!