Amarin Corporation plc (NASDAQ:AMRN)
Bands Volume 200 SMA 50 SMA 20 SMA Videos Alerts Articles Events

bwcarnation1: $AMRN up 12.5% on big vol off the 50d and positive news this week from Am. Diabetes Assoc. bullish engulfing candle
debeers: @bwcarnation1 $AMRN -Wowie! Good for U.
Vineet: anyone watching $amrn? possible breakout?
woodman: $AMRN - nice pop as it continues the breakout from a recent squeeze. It's testing the top of the box since the gap up on on 9/24.
spmeyers: @woodman $AMRN I sold at the $23 resistance; hope to add back lower
spmeyers: @Vineet $amrn I sold mine at the $23 resistance; best to wait for pullback
Vineet: @spmeyers $amrn - nice, I bet ya I bought it from u, I thought it was ready to go once it took out the day's high at 23.15, once I got filled it met with the true resistance, wrote a call against it though...
woodman: $AMRN flag
bsnceo: @woodman $AMRN for the moment I am glad I kept my position through earnings . . . stay tuned, could be some frowns coming my way
woodman: @bsnceo $AMRN - I sold about 45% before earnings and bought back much of it today.
woodman: $AMRN - breaking out of squeeze. Earnings 2/27. I'm still in this one.
DAN: $AMRN -- FYI -- breaking out of squeeze today. Earnings next Wednesday, so might be starting an earnings run.
mrmike: @DAN $AMRN ETRADE is showing CFO sold 1/2 his shares on 2/15 @17.58 Doesn't make sense. Any thought?
CraigReynolds: @Dan @woodman $AMRN Entered small position this morning at $18.52. With run up so fast, how would you place stop?
spmeyers: @CraigReynolds $AMRN you could use VWAP on intra-day chart; or just below today's low
Raos: @DAN $AMRN some rumors about $NVS buying them out ?
rachel: ...
COTD: $AMRN – popping from a squeeze. Earnings Wednesday. Took this for a trade...

VIDEO ONE:

$SPX – Drifting higher...but losing momentum

$DJI – same

$DJT – same

$NDX – same

How are you doing relative to market? ...
:
bRobert: $AMRN HEAVY call buying today April 20 calls 35K traded today compared to 400+ open interest. I bought just a few less than that.
Reif99: $AMRN Little Downdraft
Reif99: $AMRN couldn't hold break above recent highs
Cokeman1959: @woodman $AMRN i cant find an earnings date?
woodman: $AMRN could be setting up for a move upward. I've been holding it.
woodman: $AMRN breaking out. https://www.screencast.com/t/NASutL6w
woodman: $AMRN - relative squeeze and bounce at 50 day. Needs to get up through some descending resistance currently around 17.60 on the longer chart. I'd like to see it get up through $18 to feel better about it. I do have some, though.
billfumick: $AMRN Looking Perky.... #Long
rachel: ...
$AMRN – squeezing with support at 50-day MA.
$PANW – bRobert nailed this inverse H&S MM. Nailed it!
$FTNT – first pullback being bought. Stop below 150-day MA. Alert $82.25
$EA – earnings drop...and then good news abou ...
woodman: $AMRN - looking to move up through descending resistance.
PJMR11: @woodman $AMRN Looking to add if it reaches 18+
PJMR11: $AMRN If it pb to $17.40 looks like a good place to add with a tight stop
woodman: Tidying up some of my posts.... Here are some at interesting levels; each needs a little push: $NBEV $WLL $CDXS $AMRN $LASR $WCG $VECO $NVAX.
PJMR11: $NBEV $ROKU $AMRN $CRON $CGC $UGAZ. Right sizing all my positions on this up day. Good returns on all the purchases made during recent pullbacks.
PJMR11: @woodman $AMRN Are you still holding? Do you know reason for drop today?
woodman: $AMRN - pulled back to 8dEMA just just under the 50 day and reversed. Directionally pleasing again.
woodman: $AMRN - been trading this one. I'm back in this morning.
efrain007: @woodman $AMRN Nice risk/reward, I'll join you if/when it pulls back a bit today.
bRobert: $TLRY . Pop pm on major investor news. I posted about this nice chart set up . Small c&h $100 target 1. I like breakouts from these gentle down sloping consolidation patterns. ($AMRN another) Up curling 50d should be sliced through and provide a test of support on a pullback. Long call spreads
Geewhiz: @bRobert $TLRY $AMRN Picked up some $TLRY yesterday based on you bringing it back to my attention. Should a gift like this just be taken? Thank you for sharing your work.
bRobert: @Geewhiz $TLRY $AMRN Depends upon position size. $100 is a magnet and measured move target. Traders will be at work. Yesterday $5 swings. Today more. Traders may fade each move close to $100. Waiting for move >$100 . to go long
Geewhiz: @bRobert $TLRY $AMRN Thank you for input. Placed a trailing sop when $TLRY reached $100. Update: Trailing stop hit. Closed position at 96. BTO yesterday ay 80. Thank you.
woodman: $AMRN is killing it. It's back to the overheard 50 day, so we shall see if this is resistance.
GOOSE: $AMRN Thanks for this one @woodman ;>)
woodman: @GOOSE $AMRN 👍
woodman: $AMRN - bought some today. It hasn't stopped.
traderbren: @woodman $AMRN - nice!
issues: Cramer had the CEO of $AMGN on with a drug for migraine headaches. Prospects look good for AMGN. But comparing others in the Biotech world (IBD group 81) $EXEL $BSTC $VRTX $ALXN $AGEN $INVA. On a 10 day chart the best is $AGEN (way too high at +50%) then comes $BSTC (19%) $INVA (19%) finally $ALXN and $AMRN both 15%. On IBD 50 is $INVA and $HZNP! Just looking at the charts some are toppy and others have room to grow. NP yet. Will buy something mannana!
issues: I tried to just sit on my hands but my fingers kept walking to the keyboard and I bought the following: $SAVE $GHDX $AMRN $ACAD (as the ol' yellow pages said, "I let my fingers do the walking."
Bob G: $AMRN took a 22% beating yesterday but has received an upgrade this morning to buy from Citigroup. Could set up for a nice trade out of the gate this morning?
SusanW: $AMRN. Sold for a nice gain because it was above the upper bb., but I believe this stock has more to go. Any ideas on a good entry.
woodman: $AMRN up 380% in two days. Wow. No position.
shoredriver: $AMRN....up 250% in pre on positive results for cholest. drug...sadly np
Max115: $AGEN ,$AMRN. Does anyone have any input on these stocks? Thanks
Dave: @woodman - Thanks for the news on that, folks. Here's some good charts that showed up in my Biotech folder today (many are on the verge of breakouts and very consistent moves on the hourly): $VVUS (mild inverse H&S), $RGLS, $ZGNX, $AMRN, $RPTP holding the 200, $OHRP, $SRNE, $FPRX, $CBLI (rounded bottom breakout, RBB), $LXRX, $INCY, $CERS, $STEM and $NKTR.
dkoran: $AMRN- see court ruling in the company's favor on fish oil drug. . Not sure how it equates into possible revenue streams. Maybe one of our experts can weigh in.
prockow: $AMRN - having a productive day here .
TRICIA: @Woodman, etall $FOLD, $TSRO and others - #Baker Bros Holdings ...FYI New Baker holdings w/overall rank & val 9 $NVTA 109M 10 $ONCE 102M 40 $LBIO 16M 51 $IMGN 9M 64 $TTHI 5M 65 $AMRN 5M 74 $ZFGN 4M 78 $ASMB 3M Baker Bros closed out $QLTI $FOLD $SGYP $GERN $TSRO
jltrader1: The following are this week's top 20 percentage gainers and top 20 percentage losers, categorized by sectors (over $300 mln market cap and 100K average daily volume). This week's top 20 % gainers Healthcare: $RTRX (22.34 51.36%), $ESPR (112.33 51%), $CORT (5.6 40%), $PRTA (38.66 34.84%), $INO (9.09 29.12%), $FOLD (11.61 25.51%), $JUNO (61.53 24.33%), $ATRA (38.78 23.42%), $AKRX (49.03 18.77%), $ITCI (27.64 17.72%) Materials: $GFI (4.36 18.16%) Industrials: $VLCCF (4.98 20.29%) Consumer Discretionary: $CTRP (57.58 31.31%), $QUNR (36.71 28.76%), $TLYS (16.7 27.09%), $CNV (6.65 18.54%) Information Technology: $VTSS (5.34 37.28%), $RALY (12.93 17.65%) Energy: $EXXI (3.83 25.57%), $WLB (29.25 19.34%) --------------------------------------------------------------------------------- This week's top 20 % losers Healthcare: $RDNT (7.54 -16.13%), $PGNX (6.06 -14.53%), $EPZM (19.91 -13.51%), $NKTR (12.02 -13.46%), $AMRN (2.52 -13.1%) Materials: $MTL (1.15 -25.32%), $SQM (18.86 -15.88%), $CLF (4.3 -12.96%) Industrials: $CVEO (2.41 -17.47%)$$NMM (9.75 -17.16%) Consumer Discretionary: $VNCE (16.77 -19.14%), $WTW (8.6 -17.86%) Information Technology: $DSKY (7.02 -35.12%), $YOKU (13.5 -15.04%), $MTSN (3.99 -14.38%), $HIMX (6.85 -14.16%) Financials: $ASPS (13.33 -25.15%), $EJ (5.1 -14.72%) Energy: $WG (3.07 -45.18%), $HGT (5.79 -13.71%) Hope this information is helpful. Have a great weekend.
TunaHelper: $AMRN Nice steady climb this morning. Impressive!
shweint: @TunaHelper $AMRN Do you know why this is moving around so much. Do you trust any move upwards from this co.?
moneyHoHo: @shweint $AMRN don't know but I bought end of day yesterday!
moneyHoHo: $AMRN check the weekly geesh!
moneyHoHo: Man, snoozed on $AMRN check weekly. Have to do some homework!
ginny: @moneyHoHo $AMRN got an upgrade with a t$10 PT No position
moneyHoHo: $AMRN Quite a day!
shweint: @moneyHoHo $AMRN I thought I was the only one stuck in tis stock. I own this sucker since it was 10. Is there life in this stock???
Tim S: EARNINGS AFTER MARKET CLOSE: $AHT, $AIRM, $AL, $ALIM, $AMRN, $APEI, $ARNA, $ATLS, $AVD, $BAGL, $BCEI, $BID, $BIO, $CEMP, $CHUY, $CLNE, $CRM, $DCO, $DECK, $ELGX, $EPR, $EVC, $GPS, $HALO, $HTGC, $KBR, $KOG, LINE, $MDVN, $MELI, $MENT, $MNST, $MTZ, $NGD, $NMBL, $NOG, $OLED, $OVTI, $PKT, $PODD, $REGI, $ROST, $SD, $SFM, $SLXP, $SPLK, $SPNC, $SQNM, $SWN, $TESO, $TUMI, $UHS, WES, $WG, $WTR, $XTEX, YOKU
ginny: Early premarket gappers Gapping up: $ZOOM +54.7%, $SRPT +14.1%, $AMCC +5.5%, $CSIQ +4.8%, $FSLR +4.6%, $PLUG +4.2%, $UNH +4.2%, $BLK +3.9%, $RSOL +3.7%, $KNDI +2.7%, $IGTE +2.7%, $SPWR +2.6%, $VALE +2.2%, $BHP +2.1%, $JKS +2%, $YGE +2%, $ARO +1.7%, $KMP +1.5%, $ILMN +1.4%, $TSL +1.4%, $MU +1.2%, $BBT +0.8%, $C +0.6%, $TWC +0.6%, $HBAN +0.6%, $MRK +0.5%, $MRVL +0.5% Gapping down: $NUS -13.7%, $AMRN -10.4%, $MNOV -6.3%, $CSX -3.2%, $GLOG -2.7%, $ARMH -2.7%, $RBS -2.4%, $TTM -2.2%, $ORC -1.8%, $JCP -1.6%, $KMI -1.4%, $RESI -1.3%, $CORR -0.7%, $CBL -0.6%, $EPB -0.6%, $AA -0.5%, $NSC -0.5%, $BA -0.4%
Tricia: $GOGO downgraded by $JPM, NO-NO to $AMRN from FDA, HO-HO from $P - Up on so so earnings!
boba: $AMRN - It's now up 25%. What's going on?
MultiMill: $AMRN - got slammed overnight after being halted yesterday. Went from roughly $5 to roughly $2.
Forexpro: Re: $AMRN, @Mgoodw

Hi, @Mgoodw,

Well, it depends to some extent on the reason why the stock dropped 62%. All I know about the company is that they just had a drug that I presume was a significant part of the investment thesis for longs dinged b ...
Tricia: AMRN: AdCOMM today for Vascepa label expansion - predictions are all over the place, but 57% are predicting approval ... $AMRN will host CC at 7pm EST . Not sure who is tweeting the meeting .... someone will ...
MultiMill: $AMRN - trading has been halted since the open. I edited this because my original post sounded like I knew that it would be halted all day. I don't know when it will resume trading.
Tricia: $AMRN - up 4% PM Did I ever tell you how much I hate this company???? They just won't go away ..... any way, there is No delay for Vascepa FDA OCT 16 meeting, so Amarin pops PM. AdComm - proposed high triglycerides and mixed dyslipidemia indication for Vascepa. The company says the FDA advisory committee meeting to discuss the sNDA will take place as scheduled on October 16 "despite the current Federal Government lapse in appropriations."
boba: $AMRN - Down; several million shares sold over the last 30 min.
Tricia: $AMRN : finally - we can put this crap in the trash .... Amarin plummets on generic Lovaza ruling Amarin (AMRN -7.8%) slides after a U.S. appeals court reverses an earlier ruling on generic Lovaza, finding in favor of Teva (TEVA +1%) and Par Pharmaceuticals and against GlaxoSmithKline (GSK -0.3%) and Lovaza partner Pronova (PVNAF.PK).The ruling looks to clear the way for generic Lovaza.Both AMRN's Vascepa and Lovaza are indicated for the treatment of high levels of triglycerides.
dkoran: AMRN- @Tricia- any thoughts on Teva. I had some $AMRN @ 6.90 but got stopped out this am at 6.75 when I saw the free fall. I was short the Sept21- 8 calls which I bought back to almost offset the loss on the common.
Tricia: $AMRN : @DKORAN - glad you got out ... this is a garbage product that was overhyped and never delivered any of the promises - ..... ok, now let me tell you how I really feel :>
bybyjanice: AMRN: Anyone else holding a position #RHRN or are you staying away after getting burned last time around? OCT 16th FDA will form advisory committee for NDA of Vascepa. Here is press release from $AMRN in June 2013. Final FDA decision in December 2013. http://investor.amarincorp.com/releasedetail.cfm?ReleaseID=772349
ogas: $AMRN - you can thank me for the turn-around - probably sold right at the bottom!
ccrown4: $AMRN - I missed it also. Didn't see my alert from Wednesday or something? I think it continues to move up.
boba: $AMRN - Is this a bottom??
woodman: $AMRN @boba - seems like the eternal question, like does God exist?
Tricia: ISIS: is a true beast today .... and boy did i need a winner .. I cannot find any influence on $AEGR other than $AEGR is down .... I think there may be some crossing but not sure/ BTW, this product has no effect on $AMRN ... $AMRN sucks all by itself
woodman: $AMRN - to the extent that anyone even cares, Twitter is reporting that it's yet another delay on AMRN's NCE status. All those poor folks who bought yesterday on sheer speculation and the words of @Jon Najarian on #CNBC yesterday if they didn't sell before close yesterday. You can be sure he sold near the high yesterday. Go figure, $AMRN tanking again. Thankfully no position here.
hooked1: $AMRN - Fish oil, snake oil, what ever you want to call it, people want it today. Apparently it was on Fast Money lunch time. Dr J noted a huge trade in the weekly 8.50 calls and "followed him in". Too bad. I meant to buy this yesterday and forgot.
woodman: $AMRN - amazing. It took off as soon as the words came out of @Jon Najarian's mouth about the aggressive call activity and that he followed the guy in. It went from 8.32 and never stopped - now 9.23. Someone making a huge one-day bet (through close tomorrow). Obviously this is a bet that $AMRN gets a NCE approval announcement in the Orange Book tomorrow for its Vascepa. Either this person has an amazingly accurate crystal ball, or something a heck of a lot more fishy than Vascepa fish oil is going on here. I remember looking back at $AMRN over potential Friday announcement days to see whether it was consistently spiking and how much around and into the Orange Book Fridays and I don't recall anything like this kind of activity we're seeing today. Someone got a tip or is very, very wrong.
woodman: $AMRN - terrible management -- they're dogs, Ruf!! -- I get it. And it's gotten pounded on the dual punch of no buyout/going it alone on Vascepa and continued FDA failure to announce a decision on New Chemical Entity status (though new patents are announced frequently). But look at the chart; this has been a great phoenix trade. And, if you have a packet of salt, you can coat the analysts' targets which remain lofty (mean and median targets remain more than double today's price) and choke them down. It's been moving up well since the dumpfest. My bet is that it sees even higher prices over time. I recently got back in. Godspeed.
woodman: $AMRN - Look out below! It's now broken any semblance of support. Mercifully, I haven't been in this one for some time. But at some point, even with terrible management that cares only about itself, it will be a buy just on market potential of an approved drug and valuation alone. Someone wake me up when we get there because I'll forget about this pig.
Tricia: ...
$ONTY - none ... I still don't trust company ..... I don't trust $AMRN either or the management at VVUS.... I will look more closely at ONTY..... a former member Frog knew alot about this company

While the fiscal cligg is hanging in ...... BIO ...
woodman: $AMRN - shares getting walloped. http://finance.yahoo.com/news/inplay-briefing-com-055139997.html
Tricia: ...
The comedians at $AMRN are going to hire sales force in next 2 weeks and announced launch for Jan 2013 (yea right ...... liars).
$EXEL eon both FDA and EU approval ( quite a feat) but the market is limited ie 500-700 pts a year in US so expect ...
tnt: $AMRN - http://scharts.co/SvlCBo [ http://yfrog.com/ms43560144p ] #stockcharts Last upside gap that held for several days resulted in significant upside. Long
tnt: $AMRN weekend lotto NCE hold. $18-$20 handle possible on news gap
Tricia: AMRN: .... excerpt from fiercebiotech: FD: don't own it ..... don't want to as this managment is pond scum .....

Amarin today tossed another deadline on the bonfire of management vanities, scrapping a self-imposed decision date ...
infocus: $AMRN - 1000 Nov 10 Puts just traded. They announce earnings today after the close. Any way to know what those buyers/sellers know?
woodman: $AMRN - Groundhog Day. It's falling apart ... again. I don't know if there is some negative news about NCE or buyout, etc., driving it down today, but watch it and pick your spot to roll the dice because the next blindly hopeful NCE/buyout rumor is always near. Ride the rumors up $2 and sell. No position, but watching.
woodman: $AMRN - Let the buyout rumors roll again... I got long again yesterday morning on the patent announcements. I know this company has rotten management, but it doesn't mean you can't trade the hype/chart. Latest buyout rumors found here: http://www.dailymail.co.uk/money/markets/article-2221989/New-AstraZeneca-boss-planning-launch-cash-bid-US-biopharmaceutical-group-Amarin.html
dkoran: $AMRN - buddy of mine in the business says he is long and $AMRN is hiring their own sales force instead of contract salesforce. I did not dig deeper with him as I do not know the drug industry business model. Side note , he is short Gsk as earnings Oct 30 or 31 will be bad .
infocus: $AMRN - $STO Nov 14 Covered Calls for .60 credit. Also short the Nov 10 Puts.
Visit the Trading Forum to join in the discussion.
| | |
| --- | --- |
| Stock Price | $USD 15.21 |
| Change | -2.25% |
| Volume | 5,085,840 |
Amarin Corporation PLC is a biopharmaceutical company that commercializes and develops therapeutics to improve cardiovascular health.
Request Video of AMRN
Already a member?
Sign in here.
Earnings
October 30th, 2019 - 2019 Q3 Earnings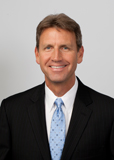 Dan Fitzpatrick
Stock Market Mentor gives you EVERYTHING you need to succeed in the market; all in one place. How easy is that? Dan Fitzpatrick and his elite community of traders share trading ideas, strategies and much more. Dan Fitzpatrick--a world class Technical Analyst, trading coach and regular CNBC contributor--gives you access to all of this with a 14 day FREE membership. Get started TODAY and start trading better TOMORROW with the following premium content:
Nightly video Strategy Sessions with a game plan for tomorrow
Got a stock you want Dan to look at? Just ask.
Patent pending video alerts instantly delivered to you when one of Dan's trading signals is triggered. This is not your typical price alert. This is a short video explaining the action you need to take to make money. No more "Woulda, coulda, shoulda"
Access to over 64,300 stock analysis videos
Access an ever expanding library (64,300) of educational videos that will save you time and make you money
Join a team of friends and traders that have one thing in common; a burning desire to succeed.

Become a Member Today!
Gain immediate access to all our exclusive articles, features, how-to's, discussion group and much more...
Satisfaction Guaranteed!
Your Stock Market Mentor membership comes with a 14 day, no questions asked, 100% money back guarantee!