Amarin Corporation plc (NASDAQ:AMRN)
Bands Volume 200 SMA 50 SMA 20 SMA Videos Alerts Articles Events

Brice: ...
"$AMRN $AYI I got to the session about 20 minutes late, but time was perfect for
watching these two stocks. I entered $AMRN at 10:12 and AYI at 10:22 after intra day
consolidation and just before their moves higher. Out of both around 10:51 wit ...
Herb: $AMRN AMRN Amarin moving higher after insurer Cigna (CI) adds coverage of Vascepa (21.36 +0.35). np
Herb: $AMRN from my guy: Lot of analysis over the weekend on why Amarin will win the patent case. Analysis from attorneys and others. Generics have to provide " clear and convincing evidence " ... just not " above reasonable doubt ". High bar.
Herb: @bsnceo $AMRN I suspect so.
PJMR11: $AMRN. Up significantly in pre-market. Couldn't find any news that would explain this move. Anyone have information on this move?
BocaRick: @PJMR11 $AMRN received positive news on their drug trial, also, upgraded by Cantor Fitzgerald. News on #TWTR, both $ACST and $AZN have stopped their trials on a similar(?) #CV drug? Up in early trading, but low volume?
PJMR11: @BocaRick $AMRN $ACST $AZN #TWTR #CV thanks
Herb: $AMRN from my kiwi friend: Amarin. This patent trial is a huge deal. If AMRN prevails then entire " fish oil " medicine sector will be theirs. The other fish oil drug Lovaza .. still prescribed ... does not work to reduce risk of heart attack and stroke AZN trial used a very similar " fish oil " Generic and AMRN could not settle so the trial started at 8.30 am today Baker Bros own 41m shares and have not sold any recently. .. but I watch their SEC disclosure filings every day Trial failed and AZN stopped the Strength trial with similar fish oil Only Amarins Vascepa works. Stock will jump IF they can win the patent trial started today
bsnceo: @Herb $AMRN may I assume that $AMRN is the plaintiff?
Herb: $AMRN The AZN trial was an Outcome trial like Amarins Reduce it Trial They spent over $100m enrolled 12,000 etc
GOOSE: Weekly Expirations: $RAD 1/10/20 13.0 CALLS $LK 1/10/20 40.0 CALLS $AMD 1/10/20 48.0 PUTS $ I " " 7.0 PUTS $ I 1/10/20 7.5 PUTS $ I " " 8.0 CALLS $AMRN 1/10/20 22.0 CALLS $STNE " " 39.0 CALLS STOCK CALLED $NTNX " " 33.0 CALLS STOCK CALLED
Herb: $AMRN. Co issues guidance for FY19 (Dec), sees FY19 (Dec) revs at or slightly above upper end of prior guidance of $410-425 mln vs. $420.78 mln S&P Capital IQ Consensus. Amarin is increasing its United States sales force to 800 sales representatives, up from 400 in most of 2019. Health professional targets will be expanded from approximately 50,000 to a planned 75,000 physicians along with planned increased frequency in the number of calls to these targets. Co issues in-line guidance for FY20 (Dec), sees FY20 (Dec) revs of $650-700 mln vs. $697.42 mln S&P Capital IQ Consensus. Beyond 2020, Amarin reiterates that it believes that VASCEPA total net revenue will grow to reach multiple billions of dollars. The history of other therapies for chronic conditions suggests that growth builds over multiple years. At this time, the company is not providing guidance regarding annual revenue levels beyond 2020.
GOOSE: A TRADE: $AMRN BTC 22.5 CALLS @.05
GOOSE: TRADES: $LK BTC 1/10/20 40.0 & 41.0 CALLS, @.10 & .15 $NTNX BTO STOCK @33.01 $NTNX STO 1/10/20 33.0 CALLS @.75 $AMRN STO 1/17/20 22.0 CALLS @.60 $LK BTO STOCK @34.00 Small marker
GOOSE: TRADES: $AMRN BTC 1/3/20 22.0 CALLS @.02 $AMRN STO 1/17/20 20.5 PUTS @.88
GOOSE: A TRADE: $AMRN BTO STOCK @20.97 Just rounding out my lot and to sell calls against it.
GOOSE: TRADES: $LK STOCK @37.42 & 36.80 $AMRN STO 1/10/19 22.0 CALLS @.54 $STNE BTO STOCK 38.18
GOOSE: TRADES: $AMRN STO 1/3/19 21.0 PUTS @.54 Strangling with existing calls. $LK BTO STOCK @35.63 Ran a little just after I bought.
GOOSE: TRADES: $AMRN STO 1/3/19 22.0 CALLS @.70 $LK STO 1/3/19 35.0 CALLS @1.05 ITM already. ;>( covered call $LK STO 12/27/19 36.0 CALLS @.45 $LK BTO STOCK @34.14 & 35.12
Herb: @GOOSE $AMRN Is the short call your only AMRN position?
GOOSE: TRADES: $LK BTO STOCK 32.24 $AMRN BTO STOCK 21.44 $STNE BTO STOCK 38.10 Kept all purchases smallish. $HIIQ STO 1/17/19 21.0 CALLS @1.75 $LK STO 12/27/19 33.0 CALLS @.60 Covered
Herb: $AMRN bot a little at 20.58. 20.55 was a measured move target.
GOOSE: A TRADE: $AMRN STO 12/20/19 21.5 NTM CALLS @.44
GOOSE: A TRADE: To cover $AMRN BTO STOCK 21.46 To cover my short 21.5 calls.
issues: Bought small positions in these biotechs: $BDSI $JNCE (flag/phase 2 pattern) $PFNX $AKBA $HZNP $NK $APTO $AMRN. Also added to $DTIL.
Herb: $AMRN. May not see patent trial decision till March so lot of traders bailing . Analysts give AMRN 85 % chance of winning but state that the generic Dr Reddy usually won't settle as all they are risking is their legal fees.
Herb: $AMRN. Friday after hrs they upped their 2020 guidance. Monday is start of generic settlement conference as well.
WebstreamDyn: Interested in seeing what happens with $AMRN today. So far not moving from Friday night close. Lots of sellers in the first half hour this morning. I am out of my office all day so no buying / selling.
tcburke82: $AMRN analysis raises the price target and then tells everyone to sell and I was only worried about a secondary. Gotta love the stock market.
baronp0329: $AMRN, STC 85% position at 25.75, 13.4% profit. $LYFT, Nice move today with above avg volume, starter position 47.75. also new day /swing Dec 49 Calls. $ROKU, nice move from LOD & S1 129 with volume. New 1/2 position at 129.50, now at 137.60 $LK, added, now full position. $BIDU, new position at 121.70, Also long Dec 122 Calls.
bsafriet: $AMRN $AXSM Haven't been home today till now, wife had a procedure this morning - all is well. $AMRN saw the pop in $AMRN and wasn't able to take profits - pop faded before I could make a trade. Would have been weird pulling over into the the breakdown lane to use my phone to enter the trade. Oh well....... $AXSM Had a 1/4 position. This one is a lottery ticket. Backed up the truck and sold 3/4 of position - kachingi!!!! I'll hold the remaining shares in case there is a little more juice to squeeze out of the trade. Nice birthday present! Did wonderful things for my account balance as well!
yongli: @bsafriet $AMRN $AXSM It is all gamble. small
baronp0329: @bsafriet $AMRN $AXSM Good to hear your wife's procedure went well. And nice trade on AXSM. I had a GTC at 25.75 for 3/4 position that was hit this morning for a decent profit 13%.
Herb: $AMRN. from my friend: I listened to CC Ceo very against selling co to big Pharma. Wants to grow Co himself ... so now concern over slow slog to train reps to sell drug. No direct to consumer ads till mid 2020. Next catalyst is the results of the patent challenge
Herb: $AMRN. Generic co trying to carve out part of Amarins IP. Amarin has patents for everything except first 90 days of use. Dr Reddy wants right to sell Vascepa for less than 90 days of treatment.
issues: @Herb $MIRM Thank you for this addition to my list of the best biotechs: $AUPH $DCPH $ISEE $JNCE $HZNP $AMRN $PFNX $AKBA... we hold AUPH ISEE and others not listed.
Mpower27: @Herb $AMRN Your friend have any insight into the CEO, as in has he done this sort of thing before?
Herb: @Mpower27 $AMRN Ceo is an accountant but has been involved with biotechs before. The key guy now is their attorney and how defensible the patents are.
tcburke82: $AMRN So what are members thinking? Sell the pop or hold.
PhilHarmonic: @tcburke82 $AMRN It's having trouble getting through that particular resistance. It's been trying for a whole year. So it exciting to see if it can continue through to a new level.
Henry: @tcburke82 $AMRN No position but these drugs stocks have been rocketing much higher than they used to. The stock didn't reopen for trading until the regular market hours had been closed 90 minutes. Given what's happened with other drug approvals, I expect it to move higher at the open.
tcburke82: @Henry $AMRN I watched it thru the AH's and it appeared the sellers ran out around 7pm and it ran hard until 8pm. I agree I think it goes higher after the first hour.
GOOSE: A TRADE: $AMRN BTO STOCK @23.53 An add.
GOOSE: A TRADE: $AMRN ADDED STOCK @23.81 Seems to be active today. Watching closely though. A 59 minute trade.....maybe.
Herb: $AMRN comments from my kiwi friend: FDA denied a citizen petition requesting a trial to chk placebo used. Generic settlement talks starts Mon. FDA to announce new label anytime between now and the 28th. In the FDA's response to this citizen petition they are indicating they will approve a wide label for Vascepa.
baronp0329: @Herb $AMRN Thanks Herb for AMRN info. Long, full position, avg buy around 22.60.
Herb: @baronp0329 $AMRN Nice work.
Henry: $AMRN is halted for news sorry the FBI tampered with my post ]
EricF: @Henry $AMRN nice :)
Henry: @EricF $AMRN There was news an hour ago that FDA DENIES another Citizens' Petition from Medical Research Collaborative (MRC) in their attemp to have FDA disapprove $AMRN's sNDA
baronp0329: @Henry $AMRN Probably the Russians hacked into your account. Hope AMRN has good news, I have a full position.
shoredriver: @baronp0329 $AMRN ....I have pretty full pos on both$AMRN and $TNDM.....looking for happy happy joy joy......
baronp0329: @shoredriver $AMRN $TNDM Nice! good luck to both of us. NP on TNDM
Herb: $AMRN halted
issues: @Herb $AMRN why?
Herb: @issues $AMRN Nasdaq has suspended trading in Amarin (AMRN +4.9%) pending the release of news. In this, probably the expected FDA nod for a CV benefit claim for Vascepa (icosapent ethyl). The agency's action date is December 28.
Henry: @baronp0329 $AMRN https://investor.amarincorp.com/news-releases/news-release-details/amarin-receives-fda-approval-vascepar-icosapent-ethyl-reduce
Herb: $AMRN FDA approves Vascepa along Reduce It trial results ... about 30 m patients in US. Trading resumes Monday.
shoredriver: @Herb $AMRN .. trading now in after
baronp0329: @Henry $AMRN Awesome! Thanks for the info Henry. Have a good weekend.
tcburke82: $AMRN up 10% in AH.
Herb: @Herb $AMRN My friend owns 3-4K shares. He's suffered with this one for a long time to get his payoff.
baronp0329: Nice move over 23 by $AMRN, wish it had more volume though. Long full position, avg buy 22.42
jwstich: @baronp0329, @Bridget $AMRN Near term options have high IV. Do you see any trades here?
baronp0329: @jwstich $AMRN You can sell a BuPS to take advantage of high IV. @bridget is the expert on that, so I will leave the specifics to her. Long AMRN.
rolo321: $TNDM recovering and $AMRN looking great towards Pdufa date
bRobert: @rolo321 $TNDM $AMRN TNDM . is a great swing trading stock . until the WEEKLY breakout
GOOSE: A TRADE: $AMRN BTO STOCK 22.68 Better late than never. ;>)
WebstreamDyn: @WebstreamDyn $KOD $RLMD $AUPH $ALLK BIOs I am watching.. $AMRN, $ARWR, $ASLN, $CLVS ....any other BIOs to watch? (Also, watching SMM tweets. :-) )
Herb: From my kiwi friend who trades biotechs: The $AMRN climb probably due to Class 1 reccomendation from the NLA yesterday. AUPH is a CKD (chronic kidney disease) drug out with good results
shoredriver: @Herb $AMRN ,,,,think it is just natural,,,,
shoredriver: @Henry $ARAV $KRTX ....$AMRN.......
shoredriver: $AMRN....continued pffffft.....tiny pos ready to launch......
xjonez727: $AMRN AH drop on some interesting initiating coverage by Oppenheimer analyst Leland Gershell with Underperform and target of $7?!?! When I see this I think someone wants to buy shares at a lower price. Thoughts? https://www.streetinsider.com/Analyst+Comments/Oppenheimer Starts Amarin Corporation (AMRN) at Underperform, $7 PT/16155282.html
Pcdentist: @xjonez727 $AMRN They have ko jones,,,
Herb: @xjonez727 $AMRN I wonder what he's been smoking. . .
debeers: $AMRN-City raised target to 27.
Herb: $AMRN Amarin falls to further session lows as Stat News' Adam Feuerstein tweets that "Vascepa EVAPORATE primary endpoint was NOT met" (Data is being presented at AHA annual meeting) (22.44 -1.58 My friend who has owned it for years says, "The EVAPORATE trial data released today showed Vascepa slowing plaque development but not stopping or reversing it . However it was 9 mth data and Vascepa usually takes a yr ."
shoredriver: @Herb $AMRN ... If it heads lower only real support I see is 17ish.....small pos....
Herb: @shoredriver $AMRN citi downgrade today, saying that the drug is now baked into the price.
xjonez727: @Herb $AMRN I think everyone who missed this is going to try and keep it here or lower to get in before FDA approval. I don't think anyone thought it would receive a 16-0 in favor vote. We shall see, I am in and I am holding.
Henry: @debeers $AMRN A not so good study https://thefly.com/landingPageNews.php?id=2995637&headline=AMRN-Amarin-slides-after-EVAPORATE-study-misses-primary-endpoint It did not decrease the plaques of atherosclerosis considered most likely to cause a cardiovascular event.
shoredriver: @shoredriver $AMRN ....Only real reason to hold now is a buyout and who knows when/if that happens......Yeah I know about theDec event...sell the news in my book......
debeers: @Henry $AMRN -you saved me a lot of dough today H. Thanks! Very appreciated. Goes to show you how the real deal dribbles out.
Henry: @debeers $AMRN I've given up on biotech. Glad to help
Wolf: @Wolf $ARMN Sorry, I am dyslexic. Should be $AMRN
debeers: $AMRN- LONG FORM:Amarin was the target of a large growth in short interest during the month of October. As of October 31st, there was short interest totalling 55,640,000 shares, a growth of 10.3% from the September 30th total of 50,440,000 shares. Based on an average daily volume of 6,260,000 shares, the short-interest ratio is currently 8.9 days. Currently, 15.8% of the shares of the company are short sold. Short Form: here's what i am looking for: In December Amrn goes to court to prevent any formula takeover and then it gets bought or has a larger entity take some ownership in it. Leave it alone.(please).
Herb: $AMRN AHA this weekend AMRN due to release new cost effectiveness study plus data on Vascepa reducing coronary plaques ..or at least making them less prone to rupture
debeers: $AMRN-And this is only the first of several days to cover the shorts. Tra la la Tra la la!
debeers: @Herb $AMRN -thanks so much for your followups, Herb. I bet that Merck and BMY following all the news on this little marvel.
xjonez727: @debeers $AMRN I'm in at $16.44, been trading this stock for years.
debeers: @xjonez727 $AMRN -great. Today the volume is 38,784,622 for a stock whose average volume is 14,805, 921!!! I envy your patience and prescience! I only saw a situation where shorts were hot, volume not, and the bar was amazingly low with a high reward. Good for you!!
Herb: @debeers $AMRN You bet. Wish I owned it (dammit!). Some years ago people were upset when they decided to do it on their own, rather than selling out to Mr. Big. https://www.investors.com/news/technology/amarin-stock-flirts-buy-point-fda-panel-supports-new-vascepa-use/?src=A00220&yptr=yahoo.
Herb: @debeers $AMRN https://www.investors.com/news/technology/amarin-stock-flirts-buy-point-fda-panel-supports-new-vascepa-use/?src=A00220&yptr=yahoo
debeers: $AMRN-Yesterday, Amarin's (NASDAQ:AMRN) shares jumped by a whopping 20.9% during normal trading hours. The spark behind this eye-catching move northward was the release of the U.S. Food and Drug Administration's (FDA) briefing materials for the company's upcoming advisory-committee meeting set for this Thursday.LONG Come Thursday, Amarin and the FDA's panel of experts will mull over the putative cardioprotective benefits of the company's prescription omega-3 treatment known as Vascepa. The big deal is that Vascepa's addressable market would expand to upwards of around 9.5 million Americans who are currently on statin therapy but still suffer from elevated triglyceride levels.
geotheo: @debeers $AMRN Amarin shares halted ahead of FDA committee meeting for its only drug - marketwatch.com
Herb: $AMRN evidently halted until tomorrow. My friend who has been in this one for years says that the adcom panel seems to be going well so far.
Herb: $AMRN from my astute friend: "The FDA Advisory commission has voted 16-0 (unanimous approval vote) stating that Amarin has proven that Vascepa at 4 gm daily dose will lower risk of Cardiovascular events . All patents with previous events will be covered. Panel is now leaning towards covering all diabetics as well ...FDA has indicated they would like to do that . Huge population if they include all diabetics ...be interesting to see how this trades tomorrow or after hours. Still some discussion if everyone on Statins should also be on Vascepa ...FDA will work out "risk level and guide where appropriate Gary
debeers: @baronp0329 $RH $AMRN- i cannot recall the last time the FDA voted against the advisory committee can you? What a great day for us and the patients!
baronp0329: @debeers $RH $AMRN @Herb, think @debeers AMRN question is for you
Visit the Trading Forum to join in the discussion.
| | |
| --- | --- |
| Stock Price | $USD 7.24 |
| Change | 0.00% |
| Volume | 13,397,800 |
Amarin Corporation PLC is a biopharmaceutical company that commercializes and develops therapeutics to improve cardiovascular health.
Request Video of AMRN
Already a member?
Sign in here.
Earnings
July 29th, 2020 - 2020 Q2 Earnings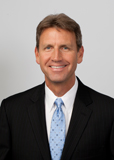 Dan Fitzpatrick
Stock Market Mentor gives you EVERYTHING you need to succeed in the market; all in one place. How easy is that? Dan Fitzpatrick and his elite community of traders share trading ideas, strategies and much more. Dan Fitzpatrick--a world class Technical Analyst, trading coach and regular CNBC contributor--gives you access to all of this with a 30 day trial membership for just $7.77. Get started TODAY and start trading better TOMORROW with the following premium content:
Nightly video Strategy Sessions with a game plan for tomorrow
Got a stock you want Dan to look at? Just ask.
Patent pending video alerts instantly delivered to you when one of Dan's trading signals is triggered. This is not your typical price alert. This is a short video explaining the action you need to take to make money. No more "Woulda, coulda, shoulda"
Access to over 70,700 stock analysis videos
Access an ever expanding library (70,700) of educational videos that will save you time and make you money
Join a team of friends and traders that have one thing in common; a burning desire to succeed.

Become a Member Today!
Gain immediate access to all our exclusive articles, features, how-to's, discussion group and much more...
Satisfaction Guaranteed!
Your Stock Market Mentor membership comes with a 30 day, no questions asked, 100% money back guarantee!