American Tower Corporation (REIT) (NYSE:AMT)
Bands Volume 200 SMA 50 SMA 20 SMA Videos Alerts Articles Events

grcjr: $AMT very tight VS under 2%. Holding above the lower BB. Low risk buy. Earnings May 3 before the open.
traderbren: $AMT - heading lower. Moved through 8ema and 20d this morning.
grcjr: $CCI getting quite a bit of coverage. I'm in $AMT. Both are cell tower REITs.
Sluggo: @grcjr $CCI $AMT These stocks are not letting me in! I have been watching $AMT for a long time and it is frustrating. It is at a very high 20D perch now setting up what could be a base, as you know. If it holds there a while longer or pops above $200, I may have to take a bite of that apple. 5G stocks are definitely working. Take a look at $ACIA and read a bit about it.
grcjr: @Sluggo $CCI $AMT $ACIA - sometimes you just have to stick a toe in. Make it small. I usually start looking at a daily, then a 10day, then a 5 day. If they are all favorably pointing up (sometimes I downplay the daily if the others look good), look at the daily/1 min chart for timing within the day. I look at the MACD, ADX, RSI and volume at a minimum. Hopefully your buy goes up quickly so you can set a profitable stop. On the intraday,$AMT looks good. I could buy here. SMALL.
grcjr: @Sluggo $CCI $AMT $ACIA - Take a couple paper trades to see what might happen.
bRobert: @debeers $QCOM I have a spec sized position in QCOM . $CSCO and $XLNX $INTC (nice weekly cup) are LONG term holds. They will all benefit. I 'm not a fan of the phone companies in this capacity. The cell towers eg $AMT .$CCI will do very well. they always do . They are extended and printing nhs. I'm diversified in the space. Most will do VERY well . LONG term . The price action/technicals may help sort out the rest. and crown the winners.
traderbren: $AMT - rolling over.
grcjr: $AMT does trade in the premarket, just not a lot.. Will be watching today. Another 52+week high?
Henry: @grcjr $AMT It's going to the moon. I guess it's all the excitement around 5G. I belong to neighborhood social network and someone thinks there is going to be towers everywhere.
grcjr: @Henry $AMT Wow. Cellular coverage on the moon! Is Mars next? LoL
Henry: @grcjr $AMT That was stock trader, Ralph Cramden's figure of speach, Alice
DrScience: @Henry $AMT Unless everything is buried underground, there's a light pole within range. Or, the side of a house. And, just for some of us, even the doghouse can be covered. 🤣🤣🤣
grcjr: @Henry $AMT - A bit more serious note. If we are going to the moon in 5 years, putting a dozen satalites in orbit with celular may make sense.
grcjr: $AMT - trying to wait for a pullback but maybe last Friday was all we get. I added a nibble near the open.
sierramp: @grcjr $AMT That's the nicest chart I've seen this morning. Too late for me to add though.
indigo1948: @sierramp $AMT -brilliant chart-if only the majority of mine looked like that.
sierramp: @indigo1948 $AMT Isn't that the truth! Sure wish I'd set an alert for BO abv Dec high.
grcjr: $AMT - really nice chart. Almost boring. Running up the upper BB since the beginning of 2019. Watching for an entry to add. This company builds the towers that the new 5G hardware will hang on.
DrScience: $AMT walking the upper Bollinger band out of squeeze. The one-day phase 2 didn't give much opportunity. Now you're really chasing! 🚌🏃‍♂️
grcjr: @DrScience $AMT Only up 0.4% today but I own it. Nice trend on the daily and weekly. What's not to like? Bottom left to upper right. Buy and hold but don't forget to look for buy opportunities.
retal: $AMT Good performer but starting to look a bit toppy. Long.
Sluggo: $VZ $AMT $CCI $MJ Has anyone noticed that when the overall market is down that the 5G stocks and the pot stocks usually go up? Just sayin.
DrScience: ...
$AMT
$CEVA
$CCI
$CDNS
$ERIC
$GOOGL
$HLIT
$INTC
$JNPR
$KEYS
$LITE
$MSFT
$MXIM
$MXL
$NATI
$NOK
$NVDA
$OIIM
$ORCL
$QCOM
$QRVO
$SQNS
$SWKS
$T
$TSM
$TXN
$VIAV
$VOD
$VZ
$XLNX
$XPER

Some ETF's with exposure to 5G
$SMH
$FTXL
$IYZ
$XKII
$XLK
$XLC
$XS ...
greenpatrol: @DrScience $AAPL $AMD $AMT $CEVA $CCI $CDNS $ERIC $GOOGL $HLIT $INTC $JNPR $KEYS $LITE $MSFT $MXIM $MXL $NATI $NOK $NVDA $OIIM $ORCL $QCOM $QRVO $SQNS $SWKS $T $TSM $TXN $VIAV $VOD $VZ $XLNX $XPER $SMH $FTXL $IYZ $XKII $XLK $XLC $XSD #Smartphone #5G #IOT Add $AKTS to that #5G list. They make the RF wafers that go in the new handsets. Many more required than for 4G.
DrScience: @Henry $AMT $CCI $SBAC #3G is a wireless communication standard. 4G is the current working product and 5G is being rolled out, albeit, slowly. All has to do with speed.
Henry: #5G Can someone tell me what it does? $AMT $CCI $SBAC all at ATH's
phgruver: @Henry $AMT $CCI $SBAC #3G Obviously, you meant 5G. It stands for Fifth Generation, and is the new standard for wireless connectivity. It will bring faster speeds, shorter delays, and increased connectivity. To implement, it will require more and more sophisticated cell phone towers. This is a positive for $AMT and $CCI, as they are REITs that own the towers. I'm not sure what $BAC has to do with all this, but they are up nicely today as well....
rverkamp: @Henry $AMT $CCI $SBAC #5G 5G allows wireless speeds to compete with fixed broadband speeds. In order for 5G to work, the towers have to be closer, I believe like 2x closer. So, tower companies $AMT and tower related shelters $CCI have lots of opportunities. This will also allow the wireless companies to disrupt the cable MSOs like comcast, charter, etc. 5G is just now being rolled out, LA was Verizon's first market in Oct 2018.
grcjr: $AMT large spike on volume near the end of the day. I don't immediately see any news. With the G5 rollout (mostly next year) they must put up new towers prior to hold the new equipment. Much of the old equipment will stay in place for longer than you might think. It's one I'm acquiring over time.
DrScience: $AMT fourth day in a row setting new 52-week high. Earnings are still a month away (2/27) and, waiting for a 5% pullback offers the opportunity to enter at the 50 DMA ($163.80). But, as we all know, stocks that make new 52-week highs usually continue to do so until they don't. So... Buy FEB 172.50 Covered Call @ 170.20 for a 15 day hold. If called away, the return is 1.3% (33% annualized). Otherwise, rinse and repeat, writing the MAR 175 Calls. Or, Sell FEB 170 Puts @ 1.05 for a similar 15-day return, and plan to roll, if appropriate, to MAR 170 Puts, or write covered calls if the stock is assigned.
DrScience: @bigbartabs Yep! $AMT, $CCI, $SBAC the big 3. Or... DIY @ https://www.ciena.com/insights/articles/How-I-built-my-own-mobile-cell-tower-prx.html
Sluggo: @Dan $MSFT $CRM $TZA $LABD $UVXY $AMT $VZ $MPW This note is mostly about setting stops. When the market is strong or neutral, your stops hit really close to your activation price (within 5 cents or so). In a volatile environment, they really aren't much help. I set a market stop on $MSFT at 107.90 and it didn't hit until $106.04 today. CRM market stop was set at $138.99 and it didn't hit until $133.47 today. $UVXY works, but $LABD and especially $TZA don't reflect the downturn. Avoid those. End story, my short ETFs placed yesterday worked fine and kept me out of trouble. It enabled me to go to cash for now with only a $30 loss today.
DAN: @Sluggo $MSFT $CRM $TZA $LABD $UVXY $AMT $VZ $MPW You need to talk to your broker about that, Sluggo. A stock like MSFT is super liquid. You shouldn't get filled at $1.85 below where your trigger was. I don't know about the others. But there's no way your fill should have been that crappy. Sorry about that...but thanks for posting your experience so others can learn from it.
bigbartabs: @DAN @Sluggo $MSFT $CRM $TZA $LABD $UVXY $AMT $VZ $MPW ... ditto Dan. You should only have big gaps like that with very low volume tickers. Also a reason to be careful with low volume tickers.
grcjr: @steve71 #5G $QCOM $AMT $NVDA $AAPL $AMD $VZ

[followup from a couple days ago]

The rollout of 5G will take a years. The standards must be approved/adopted. This might be concluded by mid 2019. Then final tape/testing of chips can then take place. ...
Sluggo: $LABD $UVXY $TZA $VZ $AMT $MPW $MSFT $CRM with the bipolar action of the market, I find myself with 3 short ETFs and 5 long positions. The $VZ and the $AMT seem to go up on down days, and I am sure the 5G upgrades helps them. They barely got touched today. The only longs I have that are losing money are $CRM and $MSFT. I believe in them long term, especially since they had good E reports and guidance. I feel weird going long and short at the same time, but this is the market we are in. Comments?
Pcdentist: @Sluggo $LABD $UVXY $TZA $VZ $AMT $MPW $MSFT $CRM My comment is that I love your post,,,reviews what you have and what you plan,,,thanks
grcjr: $AMT $MCD new 52+week highs.
woodman: $VZ $AMT $HELE - not at good buy points but are working well.
grcjr: @DrScience $IWM $AMT - Yes. I emptied most of my trade positions last week. I only have two current option positions. Your $IWM looks good. I'm not doing much other than mildly bearish trades until I see support. $AMT is on my watch after setting yet another 52+ high. It might be a double top or a pause and go. No rush.
DAN: $AMT -- note the action in American Tower. This is characteristic of this market. Breakout from an imperfect volatility squeeze on volume. Just enough to suck traders in, and then a snap hook reversal to wash everyone out. This is a very treacherous market, team. And the best trading opps are the very quick swing trades in the morning. Everything else is just a balance of risk versus probable reward. And because of the technical picture, the probable reward on many stocks is just not that high. And that leaves the risk as the dominant factor in trading decisions.
mradams0621: @DAN $AMT I helped create that chart early morning yesterday thanks to your teaching. Thank you.

At numerous times in the past you have discussed a strategy of parking your extra cash in the "bank" of $SPY or $FFTY to be available for f ...
mradams0621: $AMT $CI @Dan mentioned the sell off in AMT after reporting good E's. Is $CI doing the same? To late to sell? Or get out and back in on a good entry?
mradams0621: $AMOT UNLIKE $AMT and $CI and others, $AMOT good E's pop sold off but has found support above last close and not far from high of day and squeezing. That's different. Does that make it an ADD on any pullback?
grcjr: $AMT - I'll be watching this one at the open. Up about a buck fifty in the premarket on earnings beat.
grcjr: $AMT (posted earlier) - great opening rotation 59 minute trade.
mradams0621: @grcjr $AMT As a long term holder, up a bunch, this is just to much winning. My finger on the sell button. Bet I'm not the only one. Still watching, still rising, but wow that is a big move already
grcjr: @mradams0621 $AMT I have been in and out. Mostly out lately. (I recently posted on OMM this morning): $AMT - Nov 9 $155 Calls. Started under a buck at the open. Currently trading at $7. I got in a bit late. Got out a bit early.
mradams0621: @grcjr $AMT Just curious, if it were to move any higher today would you consider it an "overbought" short candidate?
grcjr: @mradams0621 $AMT - discipline. I caught a $3 gain. I felt greedy. I got out a bit after it hit $7, paused, and pulled back a bit. I don't trust the market. A few weeks ago I would have let it run longer. Getting back in would need to be a new trade. We are at the end of the "hour of power". I started this trade as a 59 minute and closed it in the first 30 minutes. I do not expect much to do today unless the last hour of the day gets frisky.
grcjr: @mradams0621 $AMT - I had trouble getting into the trade when I wanted. First try under a buck. Tried $1. By the time Fidelity's ATP got to it, the Call was moving toward $2. Again moved too quickly for me to get in at $2. Got in at $3 although I was concerned I had totally missed the move. I'm not generally a shorter. On a rare occasion I have sold a Bear Call Spread. The stock appears to be holding near the new high. I believe the move is done. Like today, I generally look for the Bull side opportunity. Best to you.
grcjr: $AMT moving up. Earnings 10/30 before the open. Looking like it will test the 52 week high from last November.
StockMarketMentor: A Price Alert has been triggered for $AMT American Tower Corporation (REIT). Click here to view associated video clip: http://stockmarketmentor.com/stockanalysis.html?ticker=AMT&clip=105440
rachel: ...
$AMT—could be coming out of a prolonged based. Relative strength is "ok" – 85. Growth is steady, but not spectacular. Not a well formed "base", but a move above $152 could clear the way for higher prices.
bRobert: $TMUS . Nh . squeeze breakout $76+ . Long. With a $S merger, they may offer the most widely available 5g network . Speaking of 5g . $QCOM . $QCOM $QCOM. 5G will be a game changer in a variety of applications. Don't forget the towers $CCL $AMT and a few others
bRobert: $CCI $125 target Not fancy. Just makes you $$$ $AMT 50d. Look for bounce . Higher targets
bRobert: $CCI . close to breakout. $125+ targets $AMT works too.
rachel: ...
8. $AMT – Still forming right side of "base" and needs to tighten up. Alert $147 AND $151
9. $WWE – question in forum. Could only have a loose stop here. I'll pass.
10. $CELG – breaking out. Stop below last we ...
bRobert: $CCI $AMT Nice bounces $125+ / $170 targets respectively
bRobert: $CCI $AMT Look for entry on pullback/bounces. $CCI target $125+ $AMT $158
bRobert: $AMT $CCI Very nice charts $CCI $125+ target c&h.
bRobert: $AMT $CCI top of range. Raise stops. Watching for breakout.
michaelH: $WBA $AMT 2 to watch: WBA break out appears to be failing; AMT breakout may have potential, but lacks conviction! Both coming out of channels
bRobert: @greenpatrol $CCI $AMT . similar chart
greenpatrol: @bRobert $CCI $AMT Inside month and up trigger for $AMT was at 141.01 and also a flag on the daily, that will trigger at 143.34. Looks good. Long. Thanks.
Samik: @spmeyers @Dan $MOMO $TRHC $AMT $AAPL $SEDG $THC $NFLX $CRC $WB. Understand. Over the past 1.5 yrs, I reached out only 4 or 5 times. Was fortunate to get advice frm him & follow the same.
Samik: @Dan Appreciate your views and guidance on these $MOMO (48% profit), $TRHC (58% profit), $ SMTC (36% profit), $AMT (29.9% profit). Should I sell / hold / buy more ? In addition, I sold off the following ($AAPL, $SEDG, $THC, $NFLX, $CRC, $WB) a few months ago at good profits but noticed that these stocks have been steadily rising. Should I add them back to my portfolio ?
spmeyers: @Samik $MOMO $TRHC $AMT $AAPL $SEDG $THC $NFLX $CRC $WB It's not usual that Dan has the time to answer individual portfolio questions on a number of positions
grcjr: $INTC $AMD - one thing to remember is that it is not possible for a laptop (desktop or other) maker to simply swap in an $AMD cpu for a current $INTC cpu. The support chips must be replaced also. Can result in different power supply, fans, others. Ta ...
ROSEY: @grcjr $INTC $AMD $AAPL $AMT A man mentioned a tiny bit in conversation that Apple would be making it's own chip. Do U know what that might be and know more about their plans to become their own component maker? I am know-nothing, just listening. Thanks.
grcjr: @ROSEY $INTC $AMD $AAPL $AMT - I suspect that you must be thinking of the ARM chip. I believe that ARM Holdings (ticker was ARMH) was purchased by SoftBank. Apple has been making ARM processors for years. Apple's iPad and iPhone has ARM CPUs in them currently. The Laptops and desktops have $INTC. Apple "could" do more if they choose to. I say that Apple "made" ARM. Apple does not have their own FAB. Apple and others including $QCOM buy rights to the ARM design and then are free to modify the design and then make their own chips. The Apple ARM chips are made by Taiwan Semi and Samsung.
Samik: @DAN. these were stocks that you mentioned at some point in time across the last 3 months. But don't hear about them now. Would like to have your advice on them -- buy / sell / add : - $STRL (-5.3% loss), $THC (-22% loss), $SEDG (22% gain), $COG (-7% loss), $CRC (14% gain), $KEY (6.27% gain), $CC (10.04% gain), $SINA (12.49% gain), $SMTC (-8.3% gain), $AMT (30% gain), $AAPL (79% gain). $RIOT went down by 8% :( cheers
grcjr: $AMAT $NVDA $AMZN $AMT $AAPL $SOXL - Many of the tech's are up a small amount. I'm continuing to trim a bit from the few I have left. I thinking there might not improve until earnings kick back in ... if there are earnings.
grcjr: @Samik $AMT - Down today. But only to a price it was at earlier this week. Regaining a little bit. Opportunity or bull trap? I'm tempted to add to my position with a stop a bit under today's low. YMMV.
Samik: @Dan would like to have your views on $AMT. At 38% profit. Should I hold / sell / buy more ?
optionswealth: @Samik $AMT Seasonally 73% of the time $AMT moves up into January with some volatility, some zigs and zags.
grcjr: @Samik @optionswealth $AMT - good point @optionswealth. Also consider that with the upcoming expansion of the 4G and beyond as well as expected iPhone (and other) sales, I will be surprised if $AMT does not beat expectations.
Samik: @grcjr @optionswealth Tx. for your advice on $AMT. So if I got you both right, I should buy more of $AMT. Correct ?
grcjr: @Samik $AMT - What's your time frame? I'm looking to cautiously rebuild a position on pullbacks. $AMT is currently moving up the 20dma which has been support most of the time. I do look at the drop in Sept as a shot across the bow so keep your stops up to date. Last week or the end of Sept would have been better buy points with a stop below the 20dma. From here it could move into consolidation giving the 50dma time to catch up. I'm not buying today. I am looking to build a swing trade.
optionswealth: @Samik $AMT I wanted to give you an expansion of thinking about whether to add. You can decide if you are willing to go along with the zigs and zags and the possibilities of this stock. The MACD is in a good position for adding as the histogram and the MACD line are both moving up. It is walking up the 20 dma and so far today the candle looks like it will be a continuation candle. Nothing is a guarantee, but you are adding onto an already profitable position is my assumption. What the news after the president makes comments about today will do, none of us knows.
grcjr: $AMT set to present at the UBS Annual Golbal Media and Communications Conference 12/4 at 11AM ET. Live audio webcast from $AMT website.
Samik: @grcjr $AMT Am looking at a time period till end of Q1 since both you and @optionswealth mentioned that Jan is a time when they go up. Have been holiding $AMT since 16th Sept 2016. Am a patient trader .. may be too patient @ times :). Worth keeping till Q1 & then relooking at the stock situation @ that time ?
grcjr: $SOXL $SQ $MU $WDC $AMAT $AAPL, $INTC several more, $AMT - Followup to my post yesterday, all up today (in % order) $SOXL is up 3.49% at this time, the largest of those on my watch list. All of the roughly 30 tickers on my Tech list are positive today, even $AMT (perhaps not really tech but I put it here anyway). Tough to buy, great to hold. Or is it? Perhaps a time to take some profits? Tightening my stops.
Henry: $AMT down $12 in aftermarket.....on trade of 7 shares #fakequotes
DrScience: $AMT $SBAC $CCI moving on $VZ $T news of building more cell towers. And you know how we feel about "More," Teddy Broosevelt!(couldn't resist the Geico moment :-) )
Samik: @Dan would love to have your views on $AMT (40% profit. should I sell or hold ?). $AAPL (80% profit. should I sell or hold ?). $WB (sold off all stocks @ 35% profit). Thought there was strong resistance @ ~ $100. Stock went down to $ 90's but now up again to $108. Your views would be helpful. Tx
Junior1: @Samik $AMT not DAN (obviously), but I sold AMT minutes ago. I bought this on Friday, looking for a breakout. The last two trading sessions don't look promising rhrn. IMHO
Junior1: $AMT Phase 2 candidate, set alerts
JJT1: @Junior1 $AMT This also looks to me to be cup and handle with handle forming today. If so, measured move to 163 ish?
Junior1: $AMT Phase 2 could be finished. Found support 2 hours ago. Now above VWAP decisively. Low risk entry here with a stop a today's LOD
Junior1:
Henry: $AMT $CCI $SBAC The later upgraded, all gapping higher. The $TMUS $S failed merger may be playing a role
grcjr: $AMT new 52+ week highs ... up 4.8% at this time
grcjr: $AMT spiking. Looking for news.
Henry: @grcjr $AMT If $S and $TMUS don't merge they will still need separate tower space
grcjr: @grcjr $AMT - did someone leak earnings? Earnings tomorrow before the open.
bsafriet: @grcjr $AMT Going higher on news that SoftBank may abandon efforts to merge $TMUS and $S. Other tower names higher as well.
grcjr: @Henry $AMT $S $TMUS - makes sense. Although I believe some towers are shared.
bwcarnation1: $CCI, $AMT ,$SBAC all up nicely tho off of their hi's...been offline all day so trying to catch up...something to do with $S/$TMUS deal not happening? Would have sold on the spike but missed it..anyone holding any of these thinking the news will help these companies?
Visit the Trading Forum to join in the discussion.
| | |
| --- | --- |
| Stock Price | $USD 206.80 |
| Change | 0.05% |
| Volume | 1,159,350 |
American Tower Corp is a wireless and broadcast communications infrastructure company that owns, operates and develops communications sites. The Company's main business is leasing antenna space on multi-tenant communications sites to different providers.
Request Video of AMT
Already a member?
Sign in here.
Earnings
July 30th, 2019 - 2019 Q2 Earnings
July 31st, 2019 - 2019 Q2 Earnings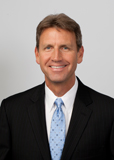 Dan Fitzpatrick
Stock Market Mentor gives you EVERYTHING you need to succeed in the market; all in one place. How easy is that? Dan Fitzpatrick and his elite community of traders share trading ideas, strategies and much more. Dan Fitzpatrick--a world class Technical Analyst, trading coach and regular CNBC contributor--gives you access to all of this with a 14 day FREE membership. Get started TODAY and start trading better TOMORROW with the following premium content:
Nightly video Strategy Sessions with a game plan for tomorrow
Got a stock you want Dan to look at? Just ask.
Patent pending video alerts instantly delivered to you when one of Dan's trading signals is triggered. This is not your typical price alert. This is a short video explaining the action you need to take to make money. No more "Woulda, coulda, shoulda"
Access to over 63,800 stock analysis videos
Access an ever expanding library (63,800) of educational videos that will save you time and make you money
Join a team of friends and traders that have one thing in common; a burning desire to succeed.

Become a Member Today!
Gain immediate access to all our exclusive articles, features, how-to's, discussion group and much more...
Satisfaction Guaranteed!
Your Stock Market Mentor membership comes with a 14 day, no questions asked, 100% money back guarantee!