American Tower Corporation (REIT) (NYSE:AMT)
Bands Volume 200 SMA 50 SMA 20 SMA Videos Alerts Articles Events

Reif99: Some recent high flyers getting their wings clipped today - $MKTX, $SHOP, $EQIX, $AMT, $AYX
grcjr: @Aragorn $AMT (I'll post this on OMM also) - Sorry I did not get back to you yesterday. I am working from our house that is getting new siding ... lot's of interruptions like when the internet guy showed up to relocate my over the air transceiver).

...
grcjr: $AMT Looks to open up on this overall down open. Long term hold of mine.
grcjr: $AMT another all time high.
Reif99: $AMT ATH on good volume Long
Aragorn: $AMT - outside day and up keeps making new highs everyday. One point to be aware of it is trading about 28 dollars above the 8ema on the monthly. It is getting a bit extended. I would not be taking any new positions on this as an overnight hold and it is approaching the upper Bollinger band daily but there is room before the top of the bollinger
grcjr: @Aragorn $AMT - I rolled up/out earlier taking over half off. Watching for a phase of consolidation offering a better add. Thanks for your posts.
Aragorn: @grcjr $AMT what options are you in and nicely done. No Position but here is a daily chart of the 230 September monthly options daily some nice money to have been made I hope you killed it -
Herb: @Aragorn $AMT https://finance.yahoo.com/news/3-growth-stocks-buy-hold-010300145.html
Aragorn: @Herb $AMT Thanks a good case for holding the stock. All I was saying was today was not the day to buy the stock. On any pullback sure not today
bRobert: $CCI . $AMT $PSA . Very strong. Part of $IYR $TAN 50d test . $CSIQ . earnings pop . np
bRobert: $IYR . WEEKLY uptrend clear I have been swing trading with calls . Now looking for a range breakout . $$CCI . $AMT . other good members held . $95+
ginice: @Mitchell $AVGO $CAT $DECK $DFS $HYG $SAM $SLB $TER $UAA $WTIC $XLRE $AMT $CCI $PLD $SPG $EQIX Thanks for your notes. Very concise and precise. Easy to know what you are looking at. You are a jewel.
jknyborg: @Mitchell $AVGO $CAT $DECK $DFS $HYG $SAM $SLB $TER $UAA $WTIC $XLRE $AMT $CCI $PLD $SPG $EQIX Just discoverd your notes. Nice to have these views at stocks as well. Thx
Mitchell: ...
$XLRE - the real estate ETF broke out above the $38.25 resistance level. $AMT $CCI $PLD $SPG and $EQIX are the top 5 holdings in the ETF.
bRobert: $CCI . $AMT . nh . $IYR . pop .
Bridget: $AMT continues to show strength in this market.
bRobert: @Bridget $AMT they tower over the competition $CCI Bouncing Reversal pattern taking shape $145 possibility
captron: @bRobert $AMT Your vocabulary goes to new heights.
Sluggo: @bRobert $AMT $CCI As ya know, basically a duopoly in the tower market. Almost always perform well in a bad tape.
JBed: $AMT Again showing relative strength...down only slightly in this tape.
JBed: $AMT $GBTC $FTNT all outperforming and saving my portfolio from being crushed.
grcjr: $AMT doing well again today.
traderbren: @grcjr $AMT - yep, looking very good in this tape.
JBed: @grcjr $AMT Long calls. Looking for $220+.
grcjr: @traderbren $AMT - I added earlier. Swing trade in Calls. Also long term stock.
mopick: @grcjr $AMT, yes Cramer was pumping this one yesterday with the CEO on his program.
grcjr: @mopick $AMT - I always welcome him to pump my stock picks. ;-)
1993dean: Dan take a look at $AMT in bad market
JBed: @1993dean $AMT I mentioned this in an earlier post. Long calls, which are up very nicely. Looking for $220+ in the near term.
Mitchell: ...
$XLRE - the real estate ETF is seeing buyers step on the retest of the 50-day EMA (held as support on several retests since April). $AMT $CCI $PLD $SPG $EQIX and $PSA are the largest holdings in the ETF.

$XLU - the utility ETF fell for the third ...
JBed: $AMT at a good buy point after pb and consolidation. Long calls (and underwater, I might add).
Sluggo: @JBed $AMT $CCI Wouldn't you want to wait on $AMT until it confirms the uptrend above the 50d? Especially since $CCI has taken an ugly high volume downturn the past few days?
bRobert: @CraigReynolds $XLNX $SNPS $KEYS is another excellent 5G play . Don't forget the towers eg $CCI $AMT etc
CraigReynolds: @bRobert $XLNX $SNPS $KEYS $CCI $AMT Thank you for so much information in your posts and ideas. Hope your better rewarded than just Thanks.
bigbartabs: @bRobert $XLNX $SNPS $KEYS $CCI $AMT ... doesn't 5G reduce the number of towers? I got the impression that 5G will allow one tower to do a lot more communication, that many towers do today.
bRobert: @bigbartabs $XLNX $SNPS $KEYS $CCI $AMT Do you think they will offer a discount if they need fewer towers? They own the space .
gwenzee: @bigbartabs $XLNX $SNPS $KEYS $CCI $AMT If I remember correctly (and that is always suspect) their range is less, therefore, more rather than less. In fact it was suggested you might want to have one in your backyard. That would be a nice landscaping addition.
CraigReynolds: @gwenzee $XLNX $SNPS $KEYS $CCI $AMT Your correct. Use to build/install towers in a number of States for $SBAC. If looking, may want to look at that company. I'm looking to enter something in the 5G area but just not sure which. Trying to understand fundamentals, wish I had Market Smith. service but wouldn't use often enough for me.
DrScience: @bigbartabs $XLNX $SNPS $CCI $AMT Not so much more towers or tower space since 5G transmitter/receivers can be about the size of a breadbox. So, you'll likely see them on every lamppost, signal light standard, or barber pole (unless you're near a $RICK's nightclub, in which case....)
gwenzee: @CraigReynolds $XLNX $SNPS $KEYS $CCI $AMT $SBAC Glad my brain cells are still working. XLNX is the only 5G stock I have. Apparently VZ was touting Sacramento buildout but all is not going as well as expected.
CraigReynolds: @gwenzee $XLNX $SNPS $KEYS $CCI $AMT $SBAC I bought a little of $CCI yesterday after earnings. Stock was down and earnings did not look that bad Entered @ $126.25. Looking for something else in sector. Sector seems so many players, just not sure if there is best of breed. Researching fundamentals for play.
rachel: ...
$AMT – falling through 50-day MA. I would not own this here.
$CVNA – short interest and how to use?
$BABA – Top at $175.
$BZUN – very choppy for me, but revenue growth and EPS is very good. 107% growth rate on 3-5 year basi ...
grcjr: $AMT is up nicely today. Recovering from a couple days down. I have a long term position in stock and a current swing trade in options.
sierramp:
sierramp: $AMT may have support at D50. I've been waiting for this pullback and support, started a position. Using yesterday's low of the day 199.48 as my stop.
Ajax4Hire: ...
$ABT $ABUS $ACIA $ADRO $AEM $AFL $AGCO $AGX $AIG $ALGN $ALKS $ALL $AMP $AMT $ANAB $ANF $ANTM $AOBC $APA $APT $APYX $ASH $ASIX $AYI $BAX $BCRX $BEAT $BIDU $BIIB $BKD $BKNG $BLMN $BLOK $BMY $BOOM $CACC $CALA $CARS $CCI $CDE $CELG $CENT $CGEN $CHK $CLV ...
Aragorn: @Ajax4Hire $ABT $ABUS $ACIA $ADRO $AEM $AFL $AGCO $AGX $AIG $ALGN $ALKS $ALL $AMP $AMT $ANAB $ANF $ANTM $AOBC $APA $APT $APYX $ASH $ASIX $AYI $BAX $BCRX $BEAT $BIDU $BIIB $BKD $BKNG $BLMN $BLOK $BMY $BOOM $CACC $CALA $CARS $CCI $CDE $CELG $CENT $CGEN ...
Mitchell: ...
$AMT - steep sell off on increasing volume over the last few days. Watch to see if it is able to find support at the 50-day EMA. The cell phone tower REIT has been trading in a steady long-term uptrending channel and particularly in the last year.
...
bRobert: $AMT $CCI zigs No drama long term stocks 5G benefactor
Sluggo: $DIS $EHTH $AMT $UPLD $COUP $LABU $V $CSII $KL $TVIX My current port - more diversified barbell than it was a couple of weeks ago. Just FYI..
grcjr: $AMT - been in this off and on this year. On the daily, it appears to be resting. Not really a Volatility Squeeze currently at 11.6%, it could tighten up for days. I have alerts sets for a next step up.
bRobert: $CME $ICE . Raise stops/partials $CCI W target acquired . $AMT . Steady zig zag uptrend . $CTAS nh . Uniformly strong stock Long term hold $FLT . Day 2 . Long term hold $300
grcjr: $AMT making nice moves
bRobert: @grcjr $AMT Pillow stock. Put it under your pillow and sleep well. Longer term hold. $CCI others
grcjr: @bRobert $AMT $CCI - this has been a regular for me.
bRobert: @grcjr $AMT $CCI Then you must have a perpetual smile No drama Solid moves
grcjr: @bRobert $AMT $CCI - if only I had a couple more. I have been pruning a few that just don't perform and adding to those who do. Is it that simple? :-)
grcjr: @bRobert @DrScience $BLL - another I like (I credit @DrScience on this one) is $BLL.. Generally similar to $AMT although more pullbacks. On the Daily, MACD crossover, ADX good. RSI strong. On the upper BB.
grcjr: $AMT yet another new ATH.
drmike54: @JBed $KO $PEP $CCEP $AMT $PG $WM $SCI $MCD as are $AMT, $WM, $SCI and $MCD doesn't look bad. But the path of least resistance is DOWN until Trump comes up with some sort of positive news.....
gphelps: $AMT- anyone see that $AMT was down 14.5% in after hours trading yesterday? Thought for sure it would be down this morning, but not. Thoughts?
CraigReynolds: @gphelps $AMT My charts did not show down yesterday?????????
Henry: @gphelps $AMT It was a single trade. Stuff like that happens with market orders in the after hours. Always use limit orders if you trade there. This is a screenshot from the nasdaq.com after hours tab
gphelps: @Henry $AMT Thanks for pointing that out, Henry. I couldn't find any news so was concerned...but relieved this morning!
Reif99: @Henry $AMT That's about $26,000 someone gave away because they were in a hurry. Hard to imagine scenario where you need to get that money into your account that fast but maybe that's not much money to some people. I guess it's also possible someone hit the wrong button.
Reif99: @grcjr $AMT Looks like about 10% to me - 200 +/- 10 points from the middle band. On the daily, anyway.
grcjr: @Reif99 $AMT - Correct you are. I was looking at a 30 minute chart. I beleive the formula to be (current upper BB - current lower BB) / current 50dma. Definitely not in a VS on the daily. I'm still looking to add when given an entry.
grcjr: @gphelps $AMT - looks to me like $AMT is building another step up on the stairs on a 30 minute chart. Trading channel generally moving up to the right. I'm holding and may add a bit.
Reif99: @grcjr $AMT 20 DMA in the divisor
Reif99: A couple stocks that i have that are weathering well. $AMT (down today but still pretty steady), $CBOE, $LOPE (bought some today), and $BR
grcjr: $AMT yet another big day. Yet another all time high. I got back into this earlier this week after taking option profits. Basically rolled up/out.
champ: @grcjr $AMT ---- Great stock, I was talking with someone over the weekend about this stock. Up around 30% YTD....and 2.65%, for the week, NP.
bRobert: $AMT nh Sideways consolidation. breakout/retest /bounce Small w $212 target Long term hold
grcjr: $AMT green. Above yesterday's close from the open.
Reif99: $AMT ATH
grcjr: @Reif99 $AMT - Yup. Yet again. Been long. Longer yesterday. Longer yet today.
Reif99: @grcjr $AMT me too
grcjr: $AMT - I'm out. Been a nice run. Will watch.
rachel: ...
$AMT – Buying after Phase 2? High stack an issue? Seems extended. Extended. Still trending…but upside from here is limited (re-read MMT note from this morning).
$OKTA – too high to buy? Yes. Nice uptrend, but want to see a Mar ...
bRobert: $AMT . phase 3. Holding stock
grcjr: $AMT - set a new ATH at $202.96. Looks to be going higher.
grcjr: $AMT up at the open. Yery close to yet another ATH.
Mitchell: ...
$AMT - consolidation over the last month, now breaking out above the $198 level

$AVGO - sloppy chart on the daily view, but shares are finding support at the bottom of the uptrending channel going back to October (earnings due out on 6/13)

$CRUS - ...
grcjr: $AMT getting close to a new ATH. Doing well on this down day.
Reif99: Don't get many chances to buy $AMT near the 50 DMA, and it's on the move again. Long.
grcjr: $AMT earnings this morning. Earnings rise, Revenue tops. Drop in perating expenses. But the stock is trading down in the premarket. We can't have 5G without companies like $AMT. Both long term and swing trade vehicle for me. I'll be watching.
grcjr: @grcjr $AMT - still bouncing around. The news summaries look good to me.
grcjr: @grcjr $AMT - post just before the open. $AMT raises profit expectations.
bRobert: $KEYS . Double top bearish target acquired. Extended > 200d . Waiting for consolidation and time for moving . averages (20week/50eek) . to catch up .Partial long term hold . 5G . play along with $QCOM . The cell towers . $AMT . $CCI etc. others
grcjr: $AMT very tight VS under 2%. Holding above the lower BB. Low risk buy. Earnings May 3 before the open.
traderbren: $AMT - heading lower. Moved through 8ema and 20d this morning.
grcjr: $CCI getting quite a bit of coverage. I'm in $AMT. Both are cell tower REITs.
Sluggo: @grcjr $CCI $AMT These stocks are not letting me in! I have been watching $AMT for a long time and it is frustrating. It is at a very high 20D perch now setting up what could be a base, as you know. If it holds there a while longer or pops above $200, I may have to take a bite of that apple. 5G stocks are definitely working. Take a look at $ACIA and read a bit about it.
grcjr: @Sluggo $CCI $AMT $ACIA - sometimes you just have to stick a toe in. Make it small. I usually start looking at a daily, then a 10day, then a 5 day. If they are all favorably pointing up (sometimes I downplay the daily if the others look good), look at the daily/1 min chart for timing within the day. I look at the MACD, ADX, RSI and volume at a minimum. Hopefully your buy goes up quickly so you can set a profitable stop. On the intraday,$AMT looks good. I could buy here. SMALL.
grcjr: @Sluggo $CCI $AMT $ACIA - Take a couple paper trades to see what might happen.
bRobert: @debeers $QCOM I have a spec sized position in QCOM . $CSCO and $XLNX $INTC (nice weekly cup) are LONG term holds. They will all benefit. I 'm not a fan of the phone companies in this capacity. The cell towers eg $AMT .$CCI will do very well. they always do . They are extended and printing nhs. I'm diversified in the space. Most will do VERY well . LONG term . The price action/technicals may help sort out the rest. and crown the winners.
traderbren: $AMT - rolling over.
grcjr: $AMT does trade in the premarket, just not a lot.. Will be watching today. Another 52+week high?
Henry: @grcjr $AMT It's going to the moon. I guess it's all the excitement around 5G. I belong to neighborhood social network and someone thinks there is going to be towers everywhere.
Visit the Trading Forum to join in the discussion.
| | |
| --- | --- |
| Stock Price | $USD 210.00 |
| Change | -1.25% |
| Volume | 1,414,820 |
American Tower Corp is a wireless and broadcast communications infrastructure company that owns, operates and develops communications sites. The Company's main business is leasing antenna space on multi-tenant communications sites to different providers.
Request Video of AMT
Already a member?
Sign in here.
Earnings
February 26th, 2020 - 2019 Q4 Earnings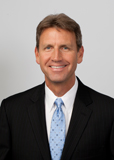 Dan Fitzpatrick
Stock Market Mentor gives you EVERYTHING you need to succeed in the market; all in one place. How easy is that? Dan Fitzpatrick and his elite community of traders share trading ideas, strategies and much more. Dan Fitzpatrick--a world class Technical Analyst, trading coach and regular CNBC contributor--gives you access to all of this with a 14 day FREE membership. Get started TODAY and start trading better TOMORROW with the following premium content:
Nightly video Strategy Sessions with a game plan for tomorrow
Got a stock you want Dan to look at? Just ask.
Patent pending video alerts instantly delivered to you when one of Dan's trading signals is triggered. This is not your typical price alert. This is a short video explaining the action you need to take to make money. No more "Woulda, coulda, shoulda"
Access to over 66,500 stock analysis videos
Access an ever expanding library (66,500) of educational videos that will save you time and make you money
Join a team of friends and traders that have one thing in common; a burning desire to succeed.

Become a Member Today!
Gain immediate access to all our exclusive articles, features, how-to's, discussion group and much more...
Satisfaction Guaranteed!
Your Stock Market Mentor membership comes with a 14 day, no questions asked, 100% money back guarantee!