Amazon.com Inc. (NASDAQ:AMZN)
Bands Volume 200 SMA 50 SMA 20 SMA Videos Alerts Articles Events

cmaxwel1: $AMZN still holding, cost basis 1741, waiting to see if people still are buying prime day after site being down for promotion at 3-8pm last night.
tigerjohn8: $ADBE $CNC $CRM $V $AMZN sold a third of my positions in each these. These looked a little overbought IMHO, If market softens I expect them to go down and me to reload up to full positions again.
Wolf: $AMZN Sold the news yesterday. Restarted @ 1803.
debeers: Goldman note today- apparel will be largely unaffected.Shoes unaffected. i think if you stick to the higher end you should be ok. $AMZN/$BA/$BOOT/$HAE/$LULU/$MOV-rebought/$MTN/$NKE (added)/---will buy $PVH tomorrow. $DXCM-want a better price.
JBed: @debeers $AMZN $BA $BOOT $HAE $LULU $MOV $MTN $NKE $PVH $DXCM Also, on the cheaper side, $SKX is breaking to the upside after a loooong consolidation. $FOSL is also moving up. I'm also in $LULU, at your earlier suggestion. Long calls.
otnancy: $AMZN - back in positive territory now. My 59 min call option trade is up over 9%
cmaxwel1: $AMZN returning to upward direction. Holding full position with sell limits at 1850, 1870
debeers: @otnancy $AMZN -YAY!!
shoredriver: @debeers $AMZN good God...don't bring up the luggage.....
debeers: @JBed $AMZN $BA $BOOT $HAE $LULU $MOV $MTN $NKE $PVH $DXCM $SKX $FOSL -Don't care for the SKS. I want a competitive edge on shoes which Nike gives you. Movado is justified because its the highest margin, highest priced fashion watch i could find andif you look at the BOD, it has the sharpest directors on the planet. The cherry on top is that its next to impossible to borrow the stock.
debeers: $AMZN-The boo- hooers seemed to have recovered as the snowflakes are getting over themselves. Can you imagine being inconvenienced for 10 hours?. How does that compare to the emotional hardship of misplaced luggage?LOL Great to have added a couple yesterday.
woodman: @debeers $AMZN - this reminds me, I have a few things to buy on AMZN.
champ: $AMZN ---- HOD.... up $40, off the low ...very strong. Could keep zig-zagging higher....on a positive market.
bigbartabs: @debeers $AMZN ... snowflakes... can you imagine the the snow melt when the next recession hits? Parents might want to buy exterior bars for their basement windows while the prices are still low.
Robert1965: $AMZN hit an ATH 1845.06
debeers: $AMZN-Well, you've done so well, a splurge, provided the items are on sale, Mr. Woodman, would be in order for you and the family.
champ: @bigbartabs $IQ $NDX $QQQ $TQQQ $XLK $TECL #Risk-On #Good ---- I didn't add any ETF's...but I'm watching....it just seems like everything is wrong, in DC and that is why, I'm a little more positive today.....but I'm going to say it again...it is only one day at a time....and maybe it should even be.... hour by hour....it is really hard to figure out...if the $SPY is going to hold or even break-thru this 280 level....and it really does seem... like everything is only just a guess.....but for #Market-Timing....I'm watching the $SPY and the high momentum stocks, like $AMZN and others, for direction. How you doing up there...away from the smog, the weather nice and did the wind die down?
debeers: $AMZN-says its ahead of projected on Prime Days which, considering the glitch, is pretty impressive.
bigbartabs: @champ $IQ $NDX $QQQ $TQQQ $XLK $TECL $SPY $AMZN #Risk-On #Good #Market-Timing ... What are you thinking regarding oil... $ERX $GUSH ? I can't seem to get my footing on those two... too choppy. Yeah, wind is better. We've had a couple of weeks of pretty windy conditions. Always makes me cringe due to fire. The Ferguson fire south of us near Yosemite is smoken' up the joint... but more up the hill from us in Tahoe. I sure hope I'll be able to afford my homeowners insurance years out! :) Cheers brutha...
cmaxwel1: @debeers $AMZN (almost at $1850 next sale limit)
debeers: @cmaxwel1 $AMZN --I think its not done and I think we get to at least DAN's original guestimate of 1753. What other seller can lose money on every transaction but make money on subscription??
cmaxwel1: @debeers $AMZN (still holding 1/2) Looking for 1870.
drmike54: $AMZN taking a short term break??? or shaking out the weakest longs????
debeers: $BA-Day 1 of Farnborough- So far here's what's come in : GOL order for 30 737 Max's, Goshawk 20 737's, NEW service orders so far 2.1B $AMZN-so far up another 15 bucks or so $NKE-beloved still Retail on case by case. No politics relevant to Prime Day, sneaks, select bio stocks, or anything else.. Have you noticed that not 1 gamer cares about politics? $ATVI-down today and comfortably above the 8 day. $MTN- resort goers in the summer and skiiers in the winter couldn't give a damn about trading partners. Neither do the cowboys ($BOOT).
champ: @drmike54 $AMZN ---- Traders and investors are just waiting for #Market-Timing... before they add.......also $AMZN is at a conference today and again tomorrow....and they will be also at... that #Cyber-Security conference, on 7/20.... all #might keep this stock moving.
debeers: ...
$AMZN- a 1 of a kinder
$BA-duopoly but 1 of a kind in aircraft maintenance
$BOOT-Bought out Tinsdales for cash. No debt. Cowboy western wear paradise.
$HAE-No other meaningful plasma collection stock.A 93 dollar stock down way less than many bios to ...
debeers: @DAN $TSLA @DAN-- $AMZN---How lovely that the measured move is progressing just as you said it would and even lovlier for all of us in SMM who own the stock.
Henry: @drmike54 $AMZN new hod
Kristine: @champ $AMZN - good advice champ! I did recently add a little to my core position which I will hold through earnings. This will be the 4th earnings in a row to hold half unless stops are hit before then.
champ: $AMZN ...HOD....sure looks like the stock wants to move up even higher...
BobbyG: @champ $AMZN Sold out of half of my shorter term options, rolling the other half up and out. May open a straddle at the end of the day and play the price movements that way up to earnings.
champ: @BobbyG $AMZN ---- I'm still holding and I added back to my swing....however, tomorrow and Wednesday, could have more than a few moves....traders will be at work, in the coming days, is my guess. Really need the markets to move up, financials are helping today but even with that help, the markets are still flat but they should be higher. Could be that Oil, is the reason, the markets are flat today....the energy sector is getting hammered.
DAN: $AMZN -- Prime Day kicks off at 3 pm ET (in about 13 minutes). Interesting how the stock is pulling back now....and it will be even more interesting to see what happens at the top of the hour. I don't know how sales are tracked, or whether it's possible for someone to gather data that will give them an edge in trading. I don't really think so -- but who knows? Anyway, just thought I'd mention it. Prime Day starts at 3 pm and runs through 3 am on Wednesday -- 36 hours of sales. Two years ago, they had over 100,000 items. Now, they're over a million.
traderbren: $AMZN - heading lower on the day.
sierramp: @DAN $AMZN They must be getting a lot of interest. The website will not allow you to 'shop by interest' it's only allowing 'shop all deals' but even that isn't showing much. They must be overloaded.
stairm01: $AMZN website crashes as Prime Day kicks off. So does stock.
riskmanager: @stairm01 $AMZN Must be the Russians.
gmj: $AMZN taking profits ... don't like issues; I can always buy it back.
Bob E: @riskmanager $AMZN Very funny @riskmanger! Now I'm waiting for the fake news media report it! I better not hold my breath!
BobbyG: Going to open an Aug 1820 Straddle on $AMZN for a swing. Volatility is not going anywhere prior to earnings.
Wykeman: $BABA singles day kills $AMZN prime day..revenue..just sayin
champ: $AMZN ---- Their site going down, really kill this stock earlier and now $NLFX is dropping and it looks like that is effecting $AMZN, also now in the AH's. Sold on the turn...out for now.
riskmanager: @champ $AMZN $NLFX Hard for me to understand market reactions to $NFLX earnings. What impact does that have on $GOOGL, $FB, $AAPL. etc.? Maybe just an excuse to sell the news.
champ: @riskmanager $AMZN $NLFX $NFLX $GOOGL $FB $AAPL ---- It really doesn't have very much of anything to do with it.....however, investors #know ahead, that others will be selling.... for know real reason, at all, so they sell. I have posted about this m ...
riskmanager: @champ $AMZN $NLFX $NFLX $GOOGL $FB $AAPL $LIGH #know #know-real-reason-at-all #CopyCat #entry #stock-and-market-timing #both #sector-timing #requires-patiences Thanks Champ. Glad I got stopped out in $AMZN earlier. I can thank Dan for driving that point home. Now I can take the 50,000 ft view and wait for reentry. Didn't have a position in $NFLX. Interesting, the market maker move on TOS was +/- 33. for $NFLX post earnings. Looks like they were off by about 26 points!
champ: @riskmanager $AMZN $NLFX $NFLX $GOOGL $FB $AAPL $LIGH #know #know-real-reason-at-all #CopyCat #entry #stock-and-market-timing #both #sector-timing #requires-patiences ---- One other point....when a stock has #sell-the-news....that is always a stock, that you want to put on your #stock-buy-watch-list and what that means is... that you are only just waiting for #timing, before you can buy.....and can't buy until you have entry-timing and you #can't buy any stock (no hope trades or not many are allowed), if it is not on your stock--buy-watch-list. Spec-trades are always OK but remember, that is just another name but it is still a hope trade. All stocks, also need to have the proper research, before they can be on your stock-buy-watch-list. Just saying....
Henry: @champ $AMZN I'm sorry I didn't see it at $1790. It's Amazon day, not Christmas. It's and artificial holiday. They can say sorry guys we screwed up, Amazon day is extended all week.
champ: @Henry $AMZN ---- Yes, anything can happen and I saw this stock at $1790....but I can't buy this type of stock, in the AH's.... because I loss my cup. LOL
riskmanager: @Henry $AMZN Me too. 1790 was a gift.
Gary: ...
COTD: $AMZN – Prime Day…Stock bulls shopping with no limit on credit cards. Started 3 pm today. Ends 3 am on Wednesday. Looking very much like a "sell the news" stock. Big reversal. Don't bet on the bulls now.
$N ...
Robert1965: @champ $AMZN Nice buy at 1751 the other day
RedLeaf1: In the first five minutes of trading, new 52 wk highs: $AMZN $FB $GOOGL $ISRG $MSFT
mikeo561: $AMZN -- I "play" selling vertical spreads on Fridays with Friday expiration (just 1 or 2 contracts). Looking at $AMZN, does is look like it has a chance to close below 1815 today? Please contribute your thoughts and analysis. Thanks.
martyrb3: $AMZN STC July 1750 call. 203% in 4 days. Thanks Dan ! Your perspective and insight gave me the confidence to do that trade. Profit on that one will pay for SMM for a few years!
mikeo561: @martyrb3 $AMZN -- You GO! @martyrb3. Congratulations!!!
debeers: $AMZN-what once was Mercado is now moving inexorably to Amazon.Latin America will be the next frontier and more goods from the small Latino merchants will have a more expert and varied forum.
champ: $AMZN @ $1,800....back-in this morning....zig-zagging with the market...and the $DJI .. is around the flat line...for now.
woodman: @debeers $AMZN - Lately, as part of my studying the world of e-sports, I've been reading of $AMZN's involvement (among many others'). Their footprint here isn't surprising. They are in everything. Despite what the President may think or wish, and his crusade against Bezos, it's Amazon's world. It's one of my largest positions. Buy it, hold it, and forget about it.
shoredriver: @woodman $AMZN yup.....
debeers: @champ $AMZN $DJI -for now, its up more than the Naz..
debeers: @woodman $AMZN -Trust that Larry will explain that the small businessmen he covets, who have already reaped the rewards of the tax cuts, will be reinvesting in their businesses, these are the folks dearest to his heart and once he truly grasps that the Post office would go out of business without them and that they are supporting the post office which supports the small merchants and that AMZN pays their share of taxes, he'll move on to the Washington Post only. $AMZN in the Naz & $BA in the Dow, put a lot of money into teachers, fireman and policemen's pensions and those are the folks that love him.
Henry: $AMZN Cowan raised their pt to $2,100 in a TOS story with a 10:56 am time stamp. You can see it in the chart
riskmanager: @champ $AMZN $DJI Question is, do you hold into the weekend?
riskmanager: @Henry $AMZN Hate to start a new position prior to the weekend. Hard to get back in once you get out. I should learn Dan's lesson to trade around a core position.
Henry: @riskmanager $AMZN It's a hard stock to hold if you are in options. Plus the dynamic Dan described the other night in the video, where you have losing stock and want to sell it higher, but higher keeps getting lower, well that works when you sell a stock that continues to go up. I'll get back into AMZN when it's 1695 again. It was just there a week ago. Meanwhile here comes 1900
champ: @riskmanager $AMZN $DJI ---- No, I'm not going to swing this position....I'm only Day-trading this stock, for now...and I took profits on 1/2 of my position....but I will add back, if it makes a new move higher. #If the markets turn...my #guess is, this stock will also turn. I'm positive on $AMZN but for me, I just don't have a lot of trust in the markets, at this level.
debeers: @Forexpro $DXCM $EXAS $LULU $WTW $TIF $CNC #E-MiniFutures -today dismissive waves are focused on $NKE, $BOOT, $MTN, As $RACE, and Nordy's :$JWN- as well as $AMZN, $BA--Nordy's is fed up with analyst meetings, oversight, etc and the fam wants it back and, as far as I'm concerned, I've contributed to them for years and they can damn well pay up if they want my stock. $BOOT bought Tinsdales without 1 red cent of debt out of their cash hoard. That's what cowboys (backed by JPM) do. Have the best weekend. Did you see Mookie last night??? They must be crazed........
riskmanager: @champ $AMZN $DJI #If #guess We need to break 280 on the SPY. Flirted with it three times today, but no cigar.
tkcoretrader: @Henry $AMZN I have held too many stocks like this one at 1800 or 300 or 500 as a round number. Then there is a drop or the stock takes a rest. I sold today and will keep a very small position. A lot of the hype may already be figured in today for Monday. Even a small position will keep me in the game if higher. " You can always buy it back" says Dan.
champ: @riskmanager $AMZN $DJI ---- #Market-Direction ---- Need Positive-News, for that to happen and that retail sales report...that news...is the next #News-Event, that could sure kick the $SPY, over that 280 point level, on Monday morning. I'm positioned... for a positive sales number....with my retail positions...risk-on. #Positive-News, will always move... all the sectors and the markets....but I'm not going to swing $TNA or $SSO...but I would like to. However, I'm thinking that I might swing, $ERX $GUSH and $UWT...I'm holding these ETF's and I might swing ...small positions. Need to see how the markets close today....the markets look strong, at this point....maybe just maybe...we could have a few buyers, going into the close. For me...#Friday's....are always a market set-up-day, for the open on Monday....and I have been posting about that, for a long time now. Good Luck!
cmaxwel1: sold 1/10 of $AMZN at 1800 this morning.
rck89: $AMZN @Dr.Science, @DAN, SMM, OMM members. I've owned a BuPS in this stock for several months and I've rolled the short leg of this position up so much, that margin constraints won't let me roll up anymore. The trade now stands: STO $AMZN Aug 1650/1450 BuPS @31.836cr. The spread probably started as a July 1475/1450 BuPS. Obviously, I've taken "buku" credits out of this position on the way up. So since I can't roll the short leg up anymore, what to do? Close ahead of earnings or wait until expiration and HOPE that the spread expires worthless. Thoughts, please...thanks.
Reif99: @rck89 $AMZN I'd close it and figure out a new trade. You've got about $13 left in the spread out of a $200 wide. That would be like starting with a $10 wide and having about $.65 left in it. There's some room for time decay, and on a percentage basis you'll make about 6% on your margin, but I suspect you can do better with closer in strikes. Of course that will have more risk, but for me, personally, I think it would be worth it. Checking out the bid ask, they aren't as bad as I thought they would be, you could just roll up your long strike to 1640 and open more positions to match your current theta/position size.
rck89: @Reif99 $AMZN @Reif99 $AMZN Mmm? What about decay (theta?) Shouldn't it start accelerating soon, not including a big (hopefully) earning beat?
rck89: @jr3345 $AMZN Yes you (and our fellow OMM, SMM members) are right. I just closed (BTC) 60% of my position at a $13.4 db...STO @31.836cr. Of course, the market promptly went to a $12.9db! I ain't so smart! Thanks all very much!
champ: $AMZN still holding and I might even swing, part of my trading position.
champ: $AMZN ...could even close on HOD...???....#very-strong...going into the close...but there is 4 minutes left
sierramp: @champ $AMZN #very-strong $MSFT too.
champ: $DJI @ 25,018....93 points....just a great close. Nice set-up for Monday. I'm swinging part of $AMZN...risk-on. Off to the gym. #All-have-a-Great-Weekend
Kristine: $AMZN - Just realized it gained $102.40 for the week!!! WTG AMZN ;)
riskmanager: @Kristine $AMZN I did ok in my regular account on TOS this week , but missed some opportunities. In my paper account, I was working out some templates for entering option orders with stops etc. Placed many practice trades, which just by luck happened to be profitable. I was astounded when I looked at the paper P/L today. I could have retired had it been my regular account. Not sure what the moral to this story might be.
Greendayguy: @Kristine $AMZN Awesome! I hope you had 1,000 shares! Or at least 100!
Gary: ...
2. $AMZN – very strong move. Subject to big swings next week, but bias is to upside (obviously).
3. $NFLX – Earnings Monday. Traders are cautious. Up 35% since Q1 earnings release.
4. $FB – still going…but not actionable ...
Kristine: @riskmanager $AMZN - Paper trading has been tough for me because the fear isn't there and my reaction isn't true.

One of my trading weaknesses is sell a good stock too soon, then chase the shiny object. I'm trying to work on that ...
Kristine: @Greendayguy $AMZN - I wish I had a 1,000 shares too ;) At least I'm in the game and I hope you had a great week as well.
champ: @Kristine $AMZN ---- Yes, you are in the game now....holding a core and a trading position, very nice. A great set-up, when the markets are working. However, always remember...their will be a time, when you should maybe sell both positions.....but fo ...
champ: @Kristine $AMZN --- One other point....it is not usual, to have a core position, that is #smaller, than your trading position...because investors are mostly at risk, on swing positions....a overnight market or stock drop, on negative News.... is the ...
Kristine: @champ $AMZN - currently slightly above the ATH. It spent so much time yesterday near 1750 that 1762 might not show much resistance.
Wykeman: $AMZN. Nh...
Wykeman: $AMZN. Spiking now
BobbyG: Wondering if $AMZN goes and tries to hit 1800 today...
champ: $AMZN @ $1,778....looks like this is moving now but just have to wait and see how this plays out ....need the market to hold or bounce...but the markets, did not drop this stock yesterday. Waiting to add a some point....might breakout a little more...could happen.
DrScience: $MSFT Mr. Softee squeezing out the top in a volatility expansion to an(other) all-time high. Earnings on 7/19 are expected to hinge on the company's battle with $AMZN for control of the web server space. Microsoft's Azure has been holding its own for the past 12 quarters, but recently has been pressing the accelerator pedal. Expecting good thing to come... PT 120's Get involved with an AUG 105 Covered Call @ 101.25ish. Covered return is 7% (100% annualized), but the .42 dividend on AUG 15 bumps the return to 8% for a 36-day hold (over earnings).
baronp0329: @champ $AMZN May hit 1800, as @BobbyG mentioned in another post. AMZN is my largest position in my retirement account. Have Aug BuCS from last week and got more Aug Calls this morning in my trading account.
Kristine: @BobbyG $AMZN - No complaints with that number ;) Close last Friday was 1710 and 100 point gain in a week has happened a couple times this year.
champ: @BobbyG $AMZN @ $1,780 $DJI @ +165 points-- Need the markets to move a little higher before that happens...or hold this level....a holding level should also.... move the stock higher. The market and the stock....had timing this morning.... for Day-Traders. Need the markets to #Hold these gains.
michaelH: @DrScience $MSFT $AMZN So your buying the breakout?
riskmanager: @judysteiner I am of the same mind. I also trade $AMZN quite frequently and have gotten much better though Dan's tutelage at picking entries and controlling risk. That being said, I hate giving back profits. One adjustment that I made, since I trade almost exclusively in options, I always enter with a minimum of 2 contracts. Hard to "take half off the table" when you are only long one contract.
champ: $AMZN ...HOD
riskmanager: @champ $AMZN I think it might be time to book some profits. Don't want to get greedy. Can always get back in.
Visit the Trading Forum to join in the discussion.
| | |
| --- | --- |
| Stock Price | $USD 1,760.95 |
| Change | -1.55% |
| Volume | 6,356,750 |
Amazon.com, Inc., serves consumers through its retail websites and focuses on selection, price, and convenience.
Request Video of AMZN
Already a member?
Sign in here.
Earnings
October 25th, 2018 - 2018 Q3 Earnings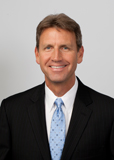 Dan Fitzpatrick
Stock Market Mentor gives you EVERYTHING you need to succeed in the market; all in one place. How easy is that? Dan Fitzpatrick and his elite community of traders share trading ideas, strategies and much more. Dan Fitzpatrick--a world class Technical Analyst, trading coach and regular CNBC contributor--gives you access to all of this with a 14 day FREE membership. Get started TODAY and start trading better TOMORROW with the following premium content:
Nightly video Strategy Sessions with a game plan for tomorrow
Got a stock you want Dan to look at? Just ask.
Patent pending video alerts instantly delivered to you when one of Dan's trading signals is triggered. This is not your typical price alert. This is a short video explaining the action you need to take to make money. No more "Woulda, coulda, shoulda"
Access to over 58,600 stock analysis videos
Access an ever expanding library (58,600) of educational videos that will save you time and make you money
Join a team of friends and traders that have one thing in common; a burning desire to succeed.

Become a Member Today!
Gain immediate access to all our exclusive articles, features, how-to's, discussion group and much more...
Satisfaction Guaranteed!
Your Stock Market Mentor membership comes with a 14 day, no questions asked, 100% money back guarantee!