Aon plc Class A (Ireland) (NYSE:AON)
Bands Volume 200 SMA 50 SMA 20 SMA Videos Alerts Articles Events

Trader_X: @Kharrison67 $CDW $SNBR $ORCL $A $EDU $TREE $EFX $MED $AON $AMGN can i get a copy of that? Who is Dr.science? Is he a member here?
Kharrison67: @Trader_X $CDW $SNBR $ORCL $A $EDU $TREE $EFX $MED $AON $AMGN This is it here, do you use TOS? http://tos.mx/zVQ4L4B. Check your email
Trader_X: @Kharrison67 $CDW $SNBR $ORCL $A $EDU $TREE $EFX $MED $AON $AMGN Thanks Kyle
Kharrison67: $CDW is trying to get the MA's in order, which another move tomorrow they will be close. Weekly chart squeezing and my scan picked it up last week. Other stocks my scan picked up $SNBR $ORCL $A $EDU $TREE $EFX $MED $AON $AMGN I will post Fridays which stocks I will be watching for the next week. It looks like some take a week or so to get moving. Stay tuned if you choose to.
Orange-Green: @Kharrison67 $CDW $SNBR $ORCL $A $EDU $TREE $EFX $MED $AON $AMGN Love the trading ideas your sharing! Keep them coming lol
Trader_X: @Kharrison67 $CDW $SNBR $ORCL $A $EDU $TREE $EFX $MED $AON $AMGN Thanks for the stocks, I like the SNBR and A, others may be extended. what kind of scan do you use?
Kharrison67: @Trader_X $CDW $SNBR $ORCL $A $EDU $TREE $EFX $MED $AON $AMGN they are extended now, but not when they showed up on the scan. @DrScience created it for me.
traderbren: $AON - new high. NP
scottrades: $AON Holding up well in a weak market. Support at the 8EMA.
kt4000: my $APRN, $NTNX, $SYMC moving nicely - $T retracting for ex-div date today, sold $AON buying more $ABBV
kt4000: Listening to the Webinar - However - Buying $ABBV, sold $APRN I bought yesterday, added more $AON
indigo1948: @kt4000 $ABBV $APRN $AON -in $ABBV - one I will hold for longer term.
Forexpro: Re: $AON Hi, Friends, Another happy response to an earnings report. No position, and I'm not interested in buying it here. If it can take out the previous high at 166.55, I'll set an alert at 154, loitering with intent to establish a starter position on the long side at or around there. Hope your day is going well; all the best!
Junior1: @DAN #updatingwatchlist Per your video, I've added the following to a watchlist. These are all holding up well today and fit a criteria of BB<6%, and above 20, 50 and 200dma's. $CPT $INFO $AON $FR $LKQ
issues: @Junior1 $CPT $INFO $AON $FR $LKQ #updatingwatchlist good work Junior!
Henry: $AON $CB $TRV Insurance screaming
bigbartabs: @Henry $AON $CB $TRV ... Insurance screaming... I wonder if its life insurance this morning that is pushing these tickers up.
Henry: @bigbartabs $AON $CB $TRV I'm guessing they benefit from higher rates because they make their money on the float.
Bridget: Notes: XLK to XLF rotation continues XLV still working XHB continues breakout - also $HD $MHK $FND Oil stocks still consolidating Insurance stocks working: $AAL, CI, $AON $CB $TRV $AFL Stocks that are working: $COR $ATHM $TSLA $MO $HRC $PLSE $JNJ $LVS $PLNT $TWO $ABBV $CVNA #ipo Stocks breaking: $FIVE $MYL $SYMC $CC $TMUS $WPZ $ADNT, and all FAANG $PYPL and $SQ - both at a good buy point $SINA - at a good buy point $MDSO - ditto
Henry: @tjv821 $aig You're in trouble with the sheriff, see attachment. Assuming you mean insurance, AIG while having big buyback plans has been executing poorly. They changed management a little while ago, , believe, but could be wrong.. Lots of others with good charts $TRV $ALL $AON $ALL $MKL $PGR
Bridget: $AON hitting a new all time high. I really like the weekly chart. Not a fast mover but has worked by buying the dips.
shebeemd: @Bridget $AON #insideday Thanks for your explanation. I appreciate all your work!! :)
Bridget: Inside days after breakouts yesterday: $AON $LOGI $SYMC $VEEV $SIRI $TER $CMCM $INGN $HUBS $LAZ $GDDY
humble: @Bridget $AON $LOGI $SYMC $VEEV $SIRI $TER $CMCM $INGN $HUBS $LAZ $GDDY .......(Learning)....when you say inside days....the candle is "inside" or smaller than the day before (bigger swings in price which resulted in a bigger candle)
Bridget: @humble $AON $LOGI $SYMC $VEEV $SIRI $TER $CMCM $INGN $HUBS $LAZ $GDDY yes, today's candle is inside and smaller than yesterday's candle
shebeemd: @Bridget $AON $LOGI $SYMC $VEEV $SIRI $TER $CMCM $INGN $HUBS $LAZ $GDDY which usually means ??
Bridget: @shebeemd $AON #insideday It means we are seeing some short term price consolidation which will lead to either a reversal or continuation pattern. This is just one example of an inside day trading strategy: once you have identified an inside day trading opportunity, you then draw a channel across the high and low of the inside day. Then tomorrow if the stock breaks above the channel you go long the stock; if it breaks below you go short the stock. You then set your stops at above or below the opposite end of the channel that your order was filled on. Make sense?
Aragorn: @Bridget $AON $LOGI $SYMC $VEEV $SIRI $TER $CMCM $INGN $HUBS $LAZ $GDDY That right Bridget this is what you look for a few days consolidation and the next signal is it take out the inside day tomorrow or see if they rev strat them by taking htem inside day down hammer up and then the next day take the hammer out. God stuff thanks
pookie: @Bridget $AON #insideday Thanks for the explanation!
humble: @Bridget $AON $LOGI $SYMC $VEEV $SIRI $TER $CMCM $INGN $HUBS $LAZ $GDDY Thanks!...good day to (learn) or confirm my thoughts, instead of trading :)
Bridget: $AON breaking out again today. Check out the weekly chart.
Bridget: ...
$AON

IBD new highs-
$TAL $LRCX $AEIS $ANET $FIZZ $SYK

tech breakouts
$LOGI $VEEV $SYMC $SIRI

$IBN $BX - some financials gap up on big volume
$CMCM - day 2 of thisshort squeeze
$WYNN is making a strong move today. Back up at previous resistance. S ...
Aragorn: @Bridget $MBLY $INTC $DLPH $BABA $YHOO $USCR $LEA $VC $MPWR $TER $CALA $PLSE $AUPH $LAZ $AON $TAL $LRCX $AEIS $ANET $FIZZ $SYK $LOGI $VEEV $SYMC $SIRI $IBN $BX $CMCM $WYNN $HUBS $TWNK #ipo Thanks Bridget these would be more useful at 9:31 AM thanks again
cmaxwel1: @Bridget $GDX $UUP $ULTA $MTN $FIZZ $SHLD $WLDN $FNSR $ACIA $OCLR $PAY $ZUMZ $IBB $ABBV $VRTX $AMGN $MDT $KITE $TTPH $AUPH $XLK $SMH $AMD $AVGO $ATHM $AEIS $LRCX $SWKS $VEEV $MRVL $RMP $ZIOP $HOG $PII $T $AON $HTZ $RH $PANW (big volume on $PANW). Adding on monday
Bridget: I've been waiting for this breakout in $AON. Still waiting to see if it can close above $118
Bridget: ...
$AON - insurance, about to break out of this recent consolidation, new 52 week high

Dumpter Diving:
$HTZ $RH $PANW
Bridget: Notes: Stocks I recommend buying on this pullback: $WB - stop at $49.50 $X - stop at $35 $TWLO - stop at $31 $AON - stop at $115 Stocks that are working: $MRK $BA $PNW - ER this morning $AKAO $MMM $AMT - ER 2/27 $MON $MO $DGX $JNJ $CGNX $HII $CMS $ORCL $PAYC Breakouts: $EXC $T - almost $COR $PEG Possible Shorts: $HDS $CNX #IPOs working $TELL $CWH $BIVV $TTD $BL
woodman: @Bridget $WB $X $TWLO $AON $MRK $BA $PNW $AKAO $MMM $AMT $MON $MO $DGX $JNJ $CGNX $HII $CMS $ORCL $PAYC $EXC $T $COR $PEG $HDS $CNX $TELL $CWH $BIVV $TTD $BL #IPOs Nice post. Thanks.
drmike54: @Bridget $WB $X $TWLO $AON $MRK $BA $PNW $AKAO $MMM $AMT $MON $MO $DGX $JNJ $CGNX $HII $CMS $ORCL $PAYC $EXC $T $COR $PEG $HDS $CNX $TELL $CWH $BIVV $TTD $BL #IPOs Thanks, Bridget.......very helpful.......
Bridget: ...
$AON - phase 2 on the weekly

IPOs
$COTV - Big breakout but now pulling back. Holding above previous resistance.
$TELL - big moves today. Waiting for this to settle down. But $18 looks like a good buy point
$LKSD - trying to breakout after earnings ...
Bridget: $IPG and $AON both starting to bounce here at prior resistance after pulling back from the gap up.
Bridget: $AON is breaking out of a long term trading channel on news of a potential asset sale. new all time high
Bridget: $AON continuing to break out of it recent consolidation.
michaelH: @Bridget $AON re sell stop
Bridget: @michaelH I would place my stop at $98 or use a 2% trailing stop. $AON
dunsek: #RadarScreen stocks crossing the 8ema and PSAR flipping to positive: $MOS $LEG $EXPE $AA $WU $GILD $LM $MON $NWL $LB $AON $BRKB and a looky here: $EFX which squeezed, popped outside the 3rd bb, pulled back to test in a 4 day slide, then bounced on the 8. Out of all of the 8ema/PSAR ones, $MOS is really interesting rhrn- looks like it might have put a bottom in on Thursday after a 2 month-long, 20% tank. FD long $AA and a bit of $GILD
dunsek: ...
$AON 50 day is at the lower 3rd band, where it closed. Bounce?
$GLW the 100 day is only 0.30 or so lower
$INTC better hope 30.50 holds, and that's 1.20 lower than the close
$BEN support looks maybe a buck lower
$LM plunged through the 50 but the ...
dunsek: A few that might bear watching, All crossed the daily 8 and PSAR just flipped to being below the price: $NFX $LYB $EQT $GRMN $EA $AON Some have more obvious overhead obstacles than others, but all look reasonably interesting on the 15min.
tina: $AON daily chart shows BB squeezing with rising 10, 50 & 150 DMA. The weekly looks as it is pausing and top of the upper BB. Still rising showing W (weekly)MA. Not sure what chart to use to find an entry. Tina
tina: These are stocks I've been watching that seem to be in or near break outs using the BB (20,2) Starting Volatility Squeezes $ALL, $AON, $AVGO, $AWH, $CE, $CI, $DST, $HDB, $HTHT, $IPG (interesting chart), $RE, $SLCA, $TMO, $URI Stocks starting to walk the upper BB $AVGO, $KEX $MMP (Not a lot of vol), $PKG
tina: $AON $ARII $ASR $AVGO $CI $CW $DOW $FRX $GD $HBI $HUM $LAZ $LMT $MPLX $PBI $QCOR $SIG $SLXP $TRN All tight or moving up on their BB (20,2)
Forexpro: ...
A lengthy article ("And Now for the Real Health-Care Reform" notes that corporatations are farming out their health care plans and providing employees with credits, very much as defined benefit plans have been replaced by 401(k)s. Quite a few compan ...
Tim S: Notable earnings before Friday's open: $ABBV, $AON, ARLP, $B, $BPO, $CLS, $DLR, $DRC, $DTE, $HMSY, $HP, $KKR, $LEA, $LEG, $LYB, $NS, $NVE, $NWL, $SWK, $TRP, $TYC, $VTR, $WBC, $WETF, $WIT, WY
DragonFly: $OXLC - posted about this a couple weeks ago. I moved some of my $AGNC $ that were up 30% into it and happy so far. Just put in a low bid and toward the end of the day you might get filled. Real slow with a $AON order. But I got in the first day.
scottto: ...
0.06: $MMM, $BA, $NUE, $CSX, $MCK, $WU, $AEP, $BMS, $ECL, $DNB, $NSC, $AMT, $CVX, $TWC, $NI, $AON, $PPL, $HRB, $ABC, $T,
$UNP, $DIS, BF.B, $SEE, $NU, $ALL, $TJX, $TRV, $MTB, $BBT, $DFS, $FISV, $MDT, $LLY, $CCI, $EFX, $BMY, $WIN, $DRI, $VNO,
$SHW ...
Tricia: Earnings before the bell: $ACI, $AON, $CCJ, $CFX, $CPN, $CVH, $CVX, $DHI, $DTE, $EGO, $FNFG, $HP, $KKR, $LM, $LYB, $MRK, $NEM, $NVE, $OHI, $TOT, $TRP, WY
scottto: ...
$ETR, $BEAM, $HSP, $PBCT, $TSS, $MAT, $ALL, $WU, $WM, $KEY, $CFN, $NOC, $AON, $RTN, $EW, $RSG, $TMO, $SIAL, $BA, $CMCSA,
$UTX, $CPB, $PGR, $KMB, $LMT, $UNM, $COST, $APD, $PRGO, $PPG, $GOOG, $XOM

Edited for usefulness:
$WFM - Strong chart, coil ...
gold2stocks: ...
$AON




Aon estimates, target boosted at Credit Suisse

May 24, 2012 | 7:17 AM EDT


Shares of $AON now seen reaching $51, according to Goldman Sachs. Estimates also upped, as the company should see a lower tax rates. Neutral rating.

...
Tricia: Earnings before Friday's open: $AEE, $AES, $AON, $ARCO, $BPO, $CHD, $DUK, $EL, $EXC, $ITT, $MFA, $POM, $PPL, $SE, WCRX
gold2stocks: ...
$AON
Aon downgraded at $KBW
$AON was downgraded from Outperform to Market Perform, Keefe, Bruyette & Woods said. Company is leveraged to Europe.

$BWLD
Buffalo Wild Wings downgraded at Miller Tabak
$BWLD was downgraded from Buy to Hold, Miller ...
gold2stocks: ...
$AON
Aon upgraded at @Morgan Stanley
$AON was upgraded from Underperform to Neutral, @Morgan Stanley said. $50 price target. Company is seeing better pricing trends and gaining market share.

$BBT
BB&T rated new Buy at Wunderlich
$BBT was ini ...
gold2stocks: ...
$AON
Aon rated new Underperform at Credit Suisse
$AON was initiated with an Underperform rating, Credit Suisse said. $44 price target. Company will likely continue to lose market share.



$BTU
Peabody downgraded at Goldman
$BTU was downgra ...
DavidM: $AON No time to act on this myself, but it dropped 9% this AM, might be a good for a quick bounce for those who can pay attention
Henry: GAPS on Schwab Remarkable because on the up side, there is nothing but 2 mergers and a bunch of 2-3x short funds. On the downside: SHIPD one for you penny stock guys, $AON DB $BUD and $UA on only 600 shares. Some fool sold his 500 shares of $WIN for 15% discount but I'm not worried that we will see that price again.
andrewjr: Just bought some puts on $AON, I think it over extended and broke below the 50 ma, looks weak to me.
snapper: $AON does look like a nice short @Snapper
cmac: $AON nice boring stock, that has held up well recently, and is in a nice vol sq on the daily chart . Risk is very well defined and the 50 day has caught up with its move from its previous vol expansion. Took a starter yesterday. Stop just below the lower boll band.
scottto: ...
$AON - tighter and tighter
$HPQ - dog with fleas lately but a low risk entry with stop about $1 below here
$PBY - still consolidating
$CPRT - orderly move above alert level
$LH - popped above UBB

Some great trades in this list this week.

M ...
scottto: Alerts - Here's a few stocks whose charts may be readying for a move (or not).... FO $WCN $SCI $EL $PETM DTG $IFF $VZ $TSS $CPWR $RSH $AON $HPQ $PBY $CPRT $LH Have a look at the charts. Set an alert and wait..... Best, @Scott
scottto: Alerts - This weeks screening yielded quite a few candidates. #Financials in general are all pretty tight. I didn't include those in my list. Also, with oil at highs for a while, the energy sector showing a lot of squeezes in the winners circle. I left a lot of those out because I'm not sure how much more oil can or will go up at this point..... $VC - Recent IPO that gapped down last month. NOVL $WY $MTN $SWFT - recent IPO, near highs $SWK ABH - recent IPO $MDCO $ONCY $LF $GRMN $CHD $HOLX $AVID $CAB PDE $ONNN $COV $ITW $ZMH $AON @scott
raleyj6114: $AON Trading idea......This company is a large reinsurance broker in the mid west. Been trading sideways for awhile but I am thinking that due to all the unfortunate catastrophes that their brokerage contracts will be increasing. July 1 is a large ...
DavidM: $AON raleyj6114 A "new thread" is actually a reply to the first post of the day, you did it correctly. As for $AON, I recall reading a very positive article a few months back stating pretty much what you are saying-as a brokerage, they make more money when rates go up but take on no risk. Thanks for the reminder, I do wishI could recall where I heard it the first time.
DavidM: $AON #Squeeze Am I doing my math right? Looks like a 2.53% #squeeze on 10/21 if I am. Considering taking a starter position.
richard9f: $AON @DavidM, you're correct on the #squeeze and it came back to test the breakout level arond 40 and passed. Any idea what the catalyst was for this move? Earnings? This stock is volatile on a daily basis but the weekly chart looks good and trendline support is around 39.80/28day ema.
DavidM: $AON Richard, earnings look good to me after a quick look, but they came out on Monday and the price popped on Thursday with no current news. Might have just been the market mood. One of Agora's newsletters just put out a very positive recommendation yesterday, but I sure hope that is not enough to cause it to pop. Edited on Nov 07, 2010 00:56
chelton: $AON just a quick surf of news re: AON. Looks like a little hair on the story based on a quick read of some things on yahoofinance. Had a lite bulb moment when @Dan went over the importance of the revenue dimension in earnings reports, particularly going forward. Reading releases differently. During earnings seasons past I would keep an eye out for companies that got taken down overly much (in my or #Cramer's opinion.) Very mixed results doing that. Now looking for stocks that are giving strong forward revenue guidance. Paying up for same as compared to those that are just seeing a nice increase in business but have nothing super on the horizon.
Henry: PCX I once got a fill for 1 share out of an order for a couple hundred shares Schwab has a #options for $AON all or none or a minimum quantity. The later doesn't alway work, giving a message that the exchange doesn't allow it. All of us have chased stocks having put a limit order in and progressively chased it beyond what a market order would have cost us. Most brokers will charge you 2 commissions when you change the price
fitzfour113: On Scottrade, you will be charged for each transaction ... to avoid, click the $AON (all or None Box)
fitzfour113: On Scottrade, you will be charged for each transaction ... to avoid, click the $AON (all or None Box)
taylor: ...
Earnings: Before - Arch Coal, $AON Corp, Alcatel-Lucent, American Axle, BorgWarner, Coventry Health, Chevron, Fortune Brands, McKesson, Merck, Simon Properties, Weyerhaeuser
Other: $GDP, Chicago PMI, U.of Michigan Confidence (June Final)

jasper: You say potayto, I say potahto. Here's a list of stocks/ADR's and an index that closed below their 20 day BB lower band Friday on above average volume. Are they gonna bounce Monday or continue their fall? $XME, $CE, $MA, $CNI, $ITMN, $RHT, $AON, $KSS, JOYG, $CREE - a SMM favorite at times -, $VLTR, $MBT, $BCS, $AEE, $ANF, $VECO, $TYC, $APA, HPQ. Just offering a variant view. Not making a call one way or the other. Some could bounce back big, some will possibly keep tailing off.
dunsek: ...
Those 9 are: $AON, $TRV, $MHP, $CB, $AZO, $RAI, $LMT, $CAH and HNZ.

I don't know what to make of $AZO and $MHP being there, but 3 insurers, a cigarette, a defense, a health and a food stock show you a bit where the money has been going.

Are an ...
dunsek: AON- quietly having a banner 5 day run into what looks like the beginnings of a volatility expansion. CIBC World Markets suggested that this earnings quarter will mark the end of the earnings recession and that insurers and miners will lead the earnings turn around. They're talking about the TSX, but it looks like $AON buyers think the same may apply to the US insurance sector. MG435 looks like it may want to march North East as well.
Dan: alak -- doesn't have to be an $AON order (all or none). Nothing wrong with selling a fraction (you choose the fraction) and keeping some. This is a short-term dynamic (short term has yet to be defined), but the market is really loving tech as I wri ...
Visit the Trading Forum to join in the discussion.
| | |
| --- | --- |
| Stock Price | $USD 250.11 |
| Change | 0.27% |
| Volume | 1,182,790 |
Aon Corp provides risk management & human capital consulting services, delivering distinctive client value via risk management solutions, including insurance & reinsurance brokerage and workforce productivity solutions.
Request Video of AON
Already a member?
Sign in here.
Earnings
July 30th, 2021 - 2021 Q2 Earnings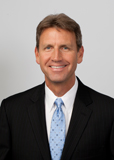 Dan Fitzpatrick
Stock Market Mentor gives you EVERYTHING you need to succeed in the market; all in one place. How easy is that? Dan Fitzpatrick and his elite community of traders share trading ideas, strategies and much more. Dan Fitzpatrick--a world class Technical Analyst, trading coach and regular CNBC contributor--gives you access to all of this with a 30 day trial membership for just $7.77. Get started TODAY and start trading better TOMORROW with the following premium content:
Nightly video Strategy Sessions with a game plan for tomorrow
Got a stock you want Dan to look at? Just ask.
Patent pending video alerts instantly delivered to you when one of Dan's trading signals is triggered. This is not your typical price alert. This is a short video explaining the action you need to take to make money. No more "Woulda, coulda, shoulda"
Access to over 80,800 stock analysis videos
Access an ever expanding library (80,800) of educational videos that will save you time and make you money
Join a team of friends and traders that have one thing in common; a burning desire to succeed.

Become a Member Today!
Gain immediate access to all our exclusive articles, features, how-to's, discussion group and much more...
Satisfaction Guaranteed!
Your Stock Market Mentor membership comes with a 30 day, no questions asked, 100% money back guarantee!