American Axle & Manufacturing Holdings Inc. (NYSE:AXL)
There are currently no videos for this stock.
To request coverage of this stock, please click the green request video box on the right.
Bands Volume 200 SMA 50 SMA 20 SMA Videos Alerts Articles Events

DrScience: $AXL Looks like I'm going to get called away on MAY 10 and 11 Covered Calls (Cost basis 9.00) as the stock just keeps on being bought. BofA just -- this afternoon -- raised PT from $14.50 (from a month ago) to 15.00. I think a retest of March's high ($13) is possible before fireworks go off on JUL 4. Buy a pullback to the 8 EMA.
DrScience: $AXL Yesterday, RBC Capital adjusted PT from $11 to $12, maintains neutral rating. Looking at a #CoveredCall as the stock maintains the 50 DMA. $AXL 18-Jun-21 11.00 Covered Call @ 9.97 with 37 DTE --- Cash Settled Account (IRA) ==================== Buy 100 Shares at $10.39: $1039.00 Sell 1 18-Jun-2021 11.00 Strike Call at $0.43: ($42.50) Capital Required: $996.50 Cost Basis (Break Even): $9.97 Maximum Gain: $103.50 Return on Investment (ROI), if exercised: 10.39% Annualized Return: 165.07% Margin Account ==================== Buy 100 Shares at $10.39: $519.50 Sell 1 $11.00 Strike Call at $0.43: ($42.50) Capital Required: $477.00 Possible Cost of Broker Carry at 7.00%: $3.69 Cost Basis (Break Even): $10.00 Maximum Gain: $99.81 Return on Investment (ROI), if exercised: 20.93% Annualized Return: 551.66%
DrScience: $AXL Don't ya' just hate it when no news can wrap the bears around the axle? 🤣🤣🤣
Pokersmith: @DrScience $AXL just got an alert on it.
DrScience: $AXL is testing the 50 DMA. On MAR 15, Citigroup changed their rating from Buy to Neutral. American Axle & Mfg Hldgs earned $0.51 in the fourth quarter, compared to $0.13 in the year-ago quarter. If you don't like the airline-related $GOGO #CoveredCall, try this one, betting on Dodge to sell every truck they can with an American Axle driving the rear wheels. It's very similar in return but one strike OTM: $AXL 16-Apr-21 11.00 Covered Call @ 9.83 with 23 DTE --- Cash Settled Account (IRA) ==================== Buy 100 Shares at $10.13: $1013.00 Sell 1 16-Apr-2021 11.00 Strike Call at $0.30: ($30.00) Capital Required: $983.00 Cost Basis (Break Even): $9.83 Maximum Gain: $117.00 Return on Investment (ROI), if exercised: 11.90% Annualized Return: 495.74% Margin Account ==================== Buy 100 Shares at $10.13: $506.50 Sell 1 $11.00 Strike Call at $0.30: ($30.00) Capital Required: $476.50 Possible Cost of Broker Carry at 7.00%: $2.23 Cost Basis (Break Even): $9.85 Maximum Gain: $114.77 Return on Investment (ROI), if exercised: 24.09% Annualized Return: 2971.10%
Pokersmith: @DrScience $AXL $GOGO #CoveredCall AXL dropping like a rock
DrScience: @Pokersmith $AXL #CoveredCall My overall cost basis is 9.64, so down 4% RHRN. We'll see how the close goes.
DrScience: $AXL I was exercised on MAR 10 Covered Calls today. The call holder wanted to get the stock and give me full value for my shares -- Avg days held: 46.5 Avg cost basis: 8.94 Avg Return: 12% Annualized Return: 143% We'll see if MAR 11 Covered Calls @ 10.22 will be exercised tomorrow. I'm trying to roll out to APR 11 @ .90 credit to lower cost basis further. Hopefully, the roll works with trendline support at the 50 DMA, and technicals projecting some consolidation around current levels, I'll be able to buyback/hold and roll into MAY earnings timeframe with a cost basis well below $9.00.
Pokersmith: @DrScience $AXL nice...I hold a core position as well in this name. She does look like a rest is in order , looking at around $ 11 for some support.
DrScience: $AXL #CoveredCall The stock has gone ballistic and the MAR 10 Covered Call should get called away on Friday's OPEX. Roll premium in the APR 10 calls is about 20 cents credit, and a roll to APR 11 or 12 Calls would not improve the position adequately enough to extend the risk timeframe. Better to TTMAR and wait for a reset.
bogiedog1: $AXL @DrScience thanks for your call on $AXL last month. Have done really well with Calls, and now just letting the stock run on owned position.
Pokersmith: $AXL break out 11.05 pivot ?
Pokersmith: @champ #Sectors-are-Working #really #weeks Fair enough.... My other than tech holdings are $MGA, $BWA, $CF, $MOS, $BA, $STZ, $BX, $DKNG and $AXL. Those were green for the most part and served well to offset some of the stop loss pain in Cloud and tech names. Tons of cash percentage wise so, lots of dry powder for when a follow through day occurs post correction. You seem to be excelling at this time...glad to hear it. Cheers
champ: @Pokersmith $MGA $BWA $CF $MOS $BA $STZ $BX $DKNG $AXL #Sectors-are-Working #really #weeks .....Nice,...however those positions, aren't realy tech-positions, the way I think about tech stocks.
Pokersmith: @champ $MGA $BWA $CF $MOS $BA $STZ $BX $DKNG $AXL #Sectors-are-Working #really #weeks that's why I wrote " OTHER than tech " holdings
DrScience: $AXL #CoveredCall like many stocks, bounced at the 50 DMA. $AXL 19-Mar-21 10.00 Covered Call @ 9.00 with 24 DTE --- Cash Settled Account (IRA) ==================== Buy 100 Shares at $9.50: $950.00 Sell 1 19-Mar-2021 10.00 Strike Call at $0.50: ($50.00) Capital Required: $900.00 Cost Basis (Break Even): $9.00 Maximum Gain: $100.00 Return on Investment (ROI), if exercised: 11.11% Annualized Return: 396.47% Margin Account ==================== Buy 100 Shares at $9.50: $475.00 Sell 1 $10.00 Strike Call at $0.50: ($50.00) Capital Required: $425.00 Possible Cost of Broker Carry at 7.00%: $2.19 Cost Basis (Break Even): $9.02 Maximum Gain: $97.81 Return on Investment (ROI), if exercised: 23.01% Annualized Return: 2234.06%
DrScience: $AXL has pulled back rather dramatically to the 50 DMA. The stock had gotten ahead of itself, but Deutsche Bank raised PT from $9 to $11 on better expected earnings.

The company expects sales to increase 17% in FY 2021 and a new Dodge Ram axle pro ...
DrScience: $AXL American Axle & Mfg Hldgs Q4 Adj. EPS $0.51 Beats $0.28 Estimate, Sales $1.44B Beat $1.36B Estimate

The company said Friday it has secured an axle and driveshaft supply contract for Ram's 2500 and 3500 heavy-duty pick-up trucks through 2030 ...
DrScience: $AXL continuing it breakout. Earnings release on Thursday.
DrScience: $AXL #CoveredCall Here's one to hold over earnings, tentatively scheduled for 2/12, on PT upgrades at Deutsche Bank ($9) and $JPM ($12). $AXL 19-Feb-21 10.00 Covered Call @ 8.91 with 23 DTE --- Cash Settled Account (IRA) ==================== Buy 100 Shares at $9.46: $945.59 Sell 1 19-Feb-2021 10.00 Strike Call at $0.55: ($55.00) Capital Required: $890.59 Cost Basis (Break Even): $8.91 Maximum Gain: $109.41 Return on Investment (ROI), if exercised: 12.29% Annualized Return: 528.91% Margin Account ==================== Buy 100 Shares at $9.46: $472.80 Sell 1 $10.00 Strike Call at $0.55: ($55.00) Capital Required: $417.80 Possible Cost of Broker Carry at 7.00%: $2.09 Cost Basis (Break Even): $8.93 Maximum Gain: $107.32 Return on Investment (ROI), if exercised: 25.69% Annualized Return: 3665.02%
DrScience: $AXL Phase two pullback to the 8 EMA. Stock sold off early this morning but traded in a .15 range for the bulk of the day. Nice volume into the close couldn't quite move the needle. Let's see what tomorrow brings.
DrScience: $AXL Clean breakout from two-month consolidation, The 50 and 200 DMA's are being pulled higher.
bRobert: @DrScience $AXL Auto. parts. bull market. Like . Oil services for. oil.
Sher: $AXL - DB - Strong phase 3 reversal with big increase in vol., momentum and money flow, today - Stock up 7.3% - Long.
tommymac: @Sher $AXL Made mucho moolah buying and selling $AXL over the years. Currently no position. Nice to see a mention here.
Sher: $AXL, $CARS, $GT - Early phase 3 reversals underway - All are back above the 8-day and VWMAs. Today's gains: $AXL - +6.6% $CARS - 5% $GT - 4.9% Holding multiple January call positions in all...
MartinXC: @Sher $AXL $CARS $GT #$SWK similar
champ: @JBed $DAN --- Yep...#News on 6/26..Upgrades...by $CS, to Outperform...also on $BWA $F $GM $AXL $APTV and Barron's was also positive on 6/3
DrScience: $TEN $LEA $BWA $AXL The OEM auto parts space getting a boost from China tariff headlines, but all are below the 200 DMA. Automakers $GM moving off 200 DMA support, and $F breaking from a volatility squeeze, but $9 resistance still an issue.
Nepenthe: @GOOSE $PBYI $AXL Somewhat coincidentally, I have these two pegged for possible 59/bounce trades Monday. Tempted to get in early as I did with $MDR and $DDD, but my fingers are frayed. Cheers.
JJT1: $WDC In the acct where I'm trying to follow uptrending big boys buy on pullbacks, (Yeah Dan's been telling me, us, for years) ie $V $MA $MSFT $AAPL I let Spec in $AXL and my emotions with stock get best of me.($WDC) So $AXL and $WDC are gone, Breakeven and small loss, respectably.
JJT1: @debeers $DAN That industry seems to be working. I had $AXL come up on screener and am currently waiting for a bounce off up trending 50 day SMA.
Gary: ...
$AXL – very sloppy action in this stock. Gap and crap earlier this month.
BANKS

$ETFC –pop! If you were holding, can add to the position and stop the original shares at break even.
$SCHW – pop! Same strategy re/ stops as ETFC.
$AM ...
JJT1: $AXL After two days of tagging 200 day SMA and now today at 50 day, which just crossed over 200 day, and with this stock having p/s of .31 and Peg of +1 I think there is big Potential upside, chart not pretty but mercilously (is that a word) oversold. Maybe early but Dec 17 Calls are green.
JJT1: $AXL Came up on oversold Buy screen. P/E 6 P/S .36 popped on earnings beat then good guidance followed by secondary offering (must have taken down) At 50 day SMA which just crossed 200 day SMA. Low volume to no volume on options. BTO Dec 15 calls spec.
freeno: $AXL low risk entry
Jadee: $AXL have a trade running today watching for continued upside movement...
lostsheep: $AXL- printed a 52 week high in today's session. Looks sound both technically and fundamentally.
lostsheep: $AXL- closing in on new 52 wk high of 26.16
lostsheep: $AXL- backing just slightly off a 52 week high today. 3rd day up on declining volume,after a bounce off the 50. today not a buying opportunity by any means but has been trading sideways for a few months and should continue to be buyable near the 50 and move higher.
lostsheep: @dunsek - $RAD- found this in a scan with $GT. All less than 1 peg and p/s and technically good. Others in that group $VOYA, $OC, $AXL, $OA. Not recommending but so far looking ok.
lostsheep: $AXL- nice uptrend, bouncing off the 50 day. positive on the day
lostsheep: $AXL- coming out of consolidation, should go higher from here
ginny: #Detroit auto show Citi Names Stocks To Watch Ahead Of #Detroit's Auto Show $ALV $AXL $BWA $DLPH $MLBY $MGA $LEA $VC http://benzinga.com/z/5135078 #NAIAS2015
DAN: Some Volatility Squeezes to check out: $SHPG $PPC $COG $FSLR $AXL $SVU
rgorski3: @DAN Thanks! Full Disclosure, I'm long $AXL through my job. BobG
fredsfreedom: $AXL - possible break out from 6 month consolidation, $GM , testing break out.
scottdipietro: $AXL - bought 1/4 feeler position at 20. Looking for a move over 20.50 - 20.70 to break the long consolidation to the upside.
scottdipietro: $AXL - Looks like it might be a good set up. 3 month sideways consolidation.
woodman: $AXL - I posted yesterday about auto parts -- i.e. that they keep working -- and suggested that folks study the sector. Yesterday I did that and went with AXL. Though the path may be flattening, it bounced off the 50 day after pulling back. So, I took a shot. Your research may reveal better ones. Good luck.
woodman: $LAD, etc., @boba - these, and auto parts, have been amazing. $LAD has been my "vehicle" (ha ha ha) for the sector. (Credit to @debeers for LAD). But look at the auto parts sector too. Folks have recently mentioned DORM... just one example. Look at charts like $MGA, $BWA, $AXL, $DLPH, $SMP, $HOG, $MTOR, $VC and others.
woodman: Auto Parts - so many are working well, such as: $MGA, $AXL, $DORM, $DLPH, $LEA, $JCI, $MTOR, GNTX.
woodman: $MGA - auto parts. Great chart as it creeps up the 8 dEMA. I sadly have only a small position as it's not one that wants to let you in. I'm also in $MTOR in this sector. $AXL looks interesting too (no position).
fredsfreedom: @DAN - @edsnet. auto suppliers $AXL, $FDML, $TEN also
tstrarup: $AXL got an upgrade on Wed. nice pop continue through with this little pup.
scgaryinv: $AGNC @carpediem I Started building positions in $NLY and $AGNC in the last month both before and after the #dividend dates. I started to down size positions in the fast moving stocks so I did not have to worry about these wild fluctuations in the market. So now I am making $ and not getting Wacked every time we have these large sell offs. much more comfortable with all my positions now. $ABT ALXN $AXL DLTR $TGT ROST $MO MWE $NLY SDRL ULTA. Those are the stocks I own and am comfortable holding onto. Some will stay longer than others but I am liking the idea of dividends a whole lot more than a rock and roll ride. I actually took a small position in $AAPL today at 605. $AAPL could be gone in a heart beat Monday.
gold2stocks: ...
$AXL
American Axle & Manufacturing target raised at Jefferies
Shares of $AXL now seen reaching $10, Jefferies said. Shares have had far and away the biggest move in the group since the October 3 lows. Underperform rating.

$DIS
Walt Disney num ...
jojo1480: ...
Autos- $BWA TEN $SUP TEN $AXL HON $TRW MRO MDA PBY $ETN, seems like @JC been pounding the table.

Aerospace- do the same buy the suppliers $BA BEAV $HON SPR $PCP off the top of my head that is all i can remember from now.

edit- $BA plays add $ ...
fredsfreedom: $AXL - riding the ubb, if you are missing this move try @DAN, it's just starting.
tnt: $AXL shooting for green
jojo1480: OEM Auto Suppliers- a few initiated coverage from briefing.com Lear $LEA RBC Capital Mkts Sector Perform $52 @Dana Holding @DAN RBC Capital Mkts Sector Perform $16 American Axle $AXL RBC Capital Mkts Sector Perform $11 Borg Warner $BWA RBC Capital Mkts Outperform $90 Johnson Controls $JCI RBC Capital Mkts Outperform $41 Read more: http://www.briefing.com/investor/calendars/upgrades-downgrades/#ixzz1fDH97tDU
fredsfreedom: $TRW - $AXL nice bounce also ditto ,@DAN
jojo1480: $TEN SUP $AXL BWA JCI- a few of the OEM auto suppliers, instead of buy $F or $GM, take a look @some of these for a longer term hold.
fredsfreedom: $AXL - green today on it's report of increased net earnings and operating margins.
fredsfreedom: $AXL - Turning the corner trading at the ubb with 20 dma crossing above the 50 dma and poised to break out above previous high
richard9f: $AXL (Short)Squeezing higher into volatility expansion. #200sma just overhead at 11.81. Will be a point to take profits or go short if $GM fails here at its 50sma.
unremitting3: ARGN Picked up on a TOS/Prodigy scans. Led to YFi article on cars, trucks, supplies and wheels and these tickers $MTOR, TXIC, $TRW, $AXL, $TOWR, MWWC, MOVT, $MLR, STS. Not a big company but "it's the Growth rate, baby." Everything cars, trucks and engines coming up roses ARGN still has some upside. Main competitor is $MGA which is a complicated conglomerate of complicated companies e.g. appears the proceeds fund the owner's penchant for horse racing-all good. N.B. Forget the #options
taylor: Stocks ready to run - Moved above the 50day EMA on Friday - Symbol Last Change %Change %Off High $MMI 26.06 2.07 8.63% 28.68 $CBG 26.71 0.20 0.75% 10.61 ICO 11.03 0.79 7.71% 5.08 $BBY 31.22 0.38 1.23% 34.96 $AXL 12.8 0.20 1.59% 69.51 $UMC 2.84 0.08 2.90% 24.27 PCX 25.18 0.68 2.78% 13.77 $ACI 34.3 0.79 2.36% 7.27 $SPF 3.86 0.09 2.39% 44.14 $TOL 21.01 0.64 3.14% 10.37 $SWC 22.81 0.88 4.01% 11.93
fredsfreedom: $AXL - an excellent example of distribution. PUDA- wait for bounce.
2dandg: $AXL, you are right , still looks like the , i want my money back trade. i bought .50 too soon
samsonsab: $AXL Can someone please confirm? I think I see a nice set-up forming for a move higher...understood that in this market nothing is guaranteed, thanks!
samsonsab: $AXL Thanks Boston!
jojo1480: $F GM- Why buy them, when you can own the OEMs suppliers and get a better return. Take a look: $JCI HON $SUP BWA $AXL WBC. FD- long $JCI HON $WBC, have a great President' s Day weekend.
ronice: $AXL - Had a nice bounce off of the 50d, near the level it broke out from in Jan and is rocketing up. I like the stock and fundamentals and am long. Interested in any thoughts you all may have.
midwest: $AXL, earnings on next Tuesday, Fab 08.
jojo1480: Auto suppliers to the big 2.5 (F,$GM and chrysler), slammed today looking to add to positions tomorrow, $WBC TEN $SUP JCI only exceptions is $HON (monster stock). FD- long all of them, might take a look at $AXL, have owned all of these for quite a while and plan to hold for another 12mos.
samsonsab: $AXL A new name for the board I believe- American Axle & Manufacturing is a big player in the autoparts industry, providing products for passenger cars, crossover, light trucks , etc . They are pretty solid fundamentally and have excellent long term growth prospects if the auto industry continues to prosper. $AXL has been in an uptrend since November and has found the 20MA as support consistently. It is right now consolidating right above this line, moving higher today on good volume-earnings on Feb 8th-I own some as a derivative bet on the auto industry and will probably add-please share your thoughts on the technical prospects-appreciated
richard9f: $AXL Am looking to buy but the run up in the hour + has me hesitating until after the FMOC. The pattern has been a bit more consolidation/ BB squeezing before it pops though.
samsonsab: $AXL jojo and richard thanks for the replies and your insight...if it peaks into the 15.40's I would agree we're in good started territory
antfarm: $AXL Nice looking chart. In an up trend since Nov-01 where it broke out of a #squeeze and began walking up. Earnings Feb-04 Unconfirmed.
JB: $AXL - up in the afternoon - weekly money maker pattern - seems to be following positive auto news - watch out 3-day rule.
eleKtra: PCX, strong day Take a look @ $AXL, $CENX, CLF. $RVBD also on the move today
Poppy: 200 ma - @Markf I don't think you want to compare 200 weeks with 200 days...I may be wrong. But in @DAN's video, the weekly charts use 40 weeks moving average - which is the equivalent of 200 days. Perhaps you should look again and see if this little pointer will help. If not, someone else may have an idea to help you. I looked at $AXL -weekly with ema 20 & 40 and it's a beautiful thing and so is the daily! Congratulations if you are holding this winner. @poppy
fredsfreedom: $AXL - two year hi
fredsfreedom: $AXL - strong break out and continues to trade above ubb
mckeeverb: $DBC, $AXL, $USU, TQNT: Something wrong here. Market just down and my portfolio up 5%. Not that I'm complaining.
jojo1480: $GM F- The forum had discussion several weeks ago where I used the gold rush of the 1800's, instead of digging for gold sell the shovels. Someone else mentioned the Hilton Hotel analogy. Take a look at all the OEM auto suppliers, $TEN SUP $JCI AXL $HON, they all have been on fire. Long $HON JCI $AXL and $TEN, more bang for your buck.
jojo1480: Auto Suppliers- $JCI SUP $AXL LEA $TEN BWA, are all doing great, as during the gold rush, don' t buy the mines, be a seller of shovels. Long $JCI SUP and $HON (quasi auto play)
mckeeverb: $AXL - Took a small anticipatory position yesterday. Looks like it's tested the break-out and might be ready to keep going. Intra-day trading higher than intra-day on 11/9.
RFrangie: $AXL - doing great
HumanGeorge: $AXL Does anyone like American Axle going into their earnings? The daily chart looks really good right here. The weekly chart ain't looking too bad either. I do believe they report tomorrow morning before the bell. Anyone have a fundamental take on the company? Thanks
snmtraders: $AXL -@HumanGeorge, thanks for reminding to me to put this back on my radar. This has been a long term holding for value girl @Karen Finerman, so suspect the fundamentals look good. Looks like there is also 17% short interest.
dunsek: Volatility squeezes: What % are you using for your #squeeze definition, debrup? I don't get $PDII, $LPX, SFSF, NETL, $FTEK, $ACI, $X or $AXL in my scan, using 6%. Thx
debrup: Volatility #Squeeze Scan: $PDII LPX SFSF CELG $ED NYX $AET CI NETL FTEK $MRK SPF $AMTD PCP $CFN JDSU $ED UA $ACI X $PMT AMLN $AXL EXC. These were the more interesting looking charts from a scan on the Russel 3000 stocks. Maybe there are some in this list that you can use. These are squeezes and please be aware as @Henry said in his comment above, they can resolve up as well as down. As we saw with $JOE last week, oops. The way I play these is by setting an price alert where i think expansion resolves to the upside. Have a great weekend all.
fuzzball: $AXL Holding above the 50 today
fuzzball: $AXL Looks like plenty of room if it can get through the 50. Saw someone mention this the other day.
fuzzball: $AXL breaking thru the 50...
maspag: Debrup: Many thanks for sharing your work. We looked at all of them and particularly like $AXL and SKS.
RFrangie: $AXL - that is a nice close
fredsfreedom: $AXL 10% move on heavy volume
Visit the Trading Forum to join in the discussion.
| | |
| --- | --- |
| Stock Price | $USD 7.97 |
| Change | -2.15% |
| Volume | 1,111,010 |
American Axle & Mfg Holdings, Inc. manufactures, engineers, designs and validates driveline and drivetrain systems & related components & chassis modules for light trucks, sport utility vehicles, passenger cars, crossover vehicles & commercial vehicles.
Request Video of AXL
Already a member?
Sign in here.
Earnings
October 29th, 2021 - 2021 Q3 Earnings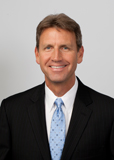 Dan Fitzpatrick
Stock Market Mentor gives you EVERYTHING you need to succeed in the market; all in one place. How easy is that? Dan Fitzpatrick and his elite community of traders share trading ideas, strategies and much more. Dan Fitzpatrick--a world class Technical Analyst, trading coach and regular CNBC contributor--gives you access to all of this with a 30 day trial membership for just $7.77. Get started TODAY and start trading better TOMORROW with the following premium content:
Nightly video Strategy Sessions with a game plan for tomorrow
Got a stock you want Dan to look at? Just ask.
Patent pending video alerts instantly delivered to you when one of Dan's trading signals is triggered. This is not your typical price alert. This is a short video explaining the action you need to take to make money. No more "Woulda, coulda, shoulda"
Access to over 83,200 stock analysis videos
Access an ever expanding library (83,200) of educational videos that will save you time and make you money
Join a team of friends and traders that have one thing in common; a burning desire to succeed.

Become a Member Today!
Gain immediate access to all our exclusive articles, features, how-to's, discussion group and much more...
Satisfaction Guaranteed!
Your Stock Market Mentor membership comes with a 30 day, no questions asked, 100% money back guarantee!