DMC Global Inc. (NASDAQ:BOOM)
Bands Volume 200 SMA 50 SMA 20 SMA Videos Alerts Articles Events

bRobert: $BOOM . Squeeze breakout/retest /bounce Early phase 3 $90 .
bRobert: $BOOM Squeeze out. $90+ .............$100 Long term hold.
bRobert: $BOOM Squeeze BOOM Rinse repeat
bRobert: $BOOM Boom look for pb/bounces
bRobert: $BOOM Still long a partial from $34+ Squeezing again. Boom Rinse repeat.
bRobert: $BOOM Squeezing a bit WEEKLY flag $90+ with trigger Partial
bRobert: $BOOM Strong sideways consolidation after monster move. 20d caught up Pinching next. Rinse repeat trade . Long partial from the bottom . $90+ next
bRobert: $BOOM . Its name symbolizes how the stock moves Close to flag trigger and $90 . measured move target Long
bRobert: $BOOM flag trigger . close.
bRobert: $BOOM . WEEKLY flag . $90 target with trigger. Amazing run. Long partial after profits from run $35 - $70 . . I will add with trigger Tremendous earnings revenue growth. Still cheap
bRobert: $BOOM . flag . Partial left. Good spec .
bRobert: $BOOM nh Still holding partial with tight trailers . The name says it all
bRobert: $BOOM Definition of a great spec stock and a model for selling in scales. Target $70 Acquired. Took partial with tighter stop . Long from $34 area Prolonged Squeeze
Herb: @bRobert $BOOM what a great buy you made!
bRobert: @Herb $BOOM Good entry. I liked the WEEKLY chart Low risk/high reward money making pattern. WEEKLY squeeze breakouts go far. WEEKLY flag pullback/trigger or phase 2/3 set up the next move. Made a WEEKLY C&H like pattern that triggered > $50 with a $70 target Good tea leaves This stock traded in a very polite technical manner. I like stocks/charts with good manners. I don't need challenges in this arena. Life can be hard enough elsewhere.
bRobert: @CraigReynolds $COHR When Im well positioned . I'm not doing a lot of ACTIVE trading. FAR less than most people think. I'm mostly manicuring my positions with stop adjustments , partial profits, rolling calls . I have a very robust alert syst ...
CraigReynolds: @bRobert $COHR $HD $LOW $LII $IRBT $ILMN $TMO $BCO $LMT $DFEN $MELI $ULTA $LGIH $TSCO $MAN $LEA $ORLY $EDU $STRA $BOOM $BLUE $CMG $FLT $DIN $DIS $FDX $R $ODFL $URI $CMI $DG $WWE $LULU $RACE $SLCA $GUSH $BABA $FB $AMZN $GOOGL $AAPL $SOXL $XLNX $IR $HON $MMM $UTX $COST $THO $WGO $LCII $PANW $FTNT Another great post. Thanks again.
bRobert: $BOOM . Upward explosion continues . Long with trailers ? $70 WEEKLY target Sell in scales. Continue top participate in monster moves . This started at $35
bwcarnation1: @bRobert $BOOM you must be putting dynamite under this stock! Wish I followed you on this one
bRobert: $BOOM . Appropriately named. Still holding on. Trailers GREAT spec .
tjv821: @bRobert $BOOM Go get them Mav
bRobert: $BOOM appropriately named. This spec has really punched above its weight for me. $65 target nearly hit Long from $32+ . Close to 100% move Partials taken Tightened stop on rest. Sell in scales. Keeps you involved with huge runs.
bRobert: $BOOM Still own a piece after profit taking post earnings. WEEKLY Flag trigger. MACD cross $60 target 1 Strong earnings/revenue growth Small float.
bRobert: $BOOM LONG flag 20d bounce try
bRobert: $BOOM Watching for flag trigger and $60 target Long from below
bRobert: $BOOM Flag $60 with trigger Long partial after profits
bRobert: @schartline $ROKU Thanks for your kind words and helpful feedback I throw a lot of stuff out there. A little buffet of trading ideas. Each member can choose a trade that fits their trading style/time frame.. I prefer to trade in longer time frames and let the stock work for me with out a lot of intervention, if possible. I look for stocks with large potential measured move targets eg $MELI $DIN $BOOM $DE $BA $LMT etc Not all market periods allow this . I am more than capable of day trading. My schedule limits this quite a bit and I don't enjoy being pinned to the screen. I enjoy helping out if I can. Sometimes I'm not sure it is helpful . I'm trying to improve
spmeyers: @bRobert $ROKU $MELI $DIN $BOOM $DE $BA $LMT bRobert, I echo the compliments, but I would encourage you to perhaps put your most tasty actionable items on the buffet and skip some of the rest; cheers mate
bRobert: $BOOM flag $62 + target Long partial after profit taking
bRobert: $BOOM Flag will add to long with trigger
KemoSabe: $BOOM - Talk about a boom, this is a major explosion. Thanks @brobert. I bought some yesterday just because I liked the name.
bRobert: $BOOM . Lived up to it's name . Long calls. Partials. $50+ .
bRobert: $BOOM up nearly 30% . Look at the WEEKLY That is what attracted me. Not a one day wonder breaking out of a very tight weekly squeeze.
trader123: @bRobert $BOOM Nice call here! Hope you are taking some profits in the calls. Please let us know when we can pile in for a phase 3 run. Thank you.
bRobert: $BOOM Up 28% . $50 MMT . closing in faster than I would have imagined. Shorts seemingly small at only 5% . BUT the float is very small and that represents 5d to cover.
bRobert: $BOOM . Call spread for earnings , I love the weekly consolidation/squeeze . $50 . upside target I will aggressively pile on with confirmation
bRobert: $BOOM . Looking to make some noise.in the ah . SMALL long
bRobert: $BOOM Sonic $BOOM in ah. 13% ($5) . If it holds, the WEEKLY volatility squeeze breakout will be powerful .. It is very tight and also is starting from ground zero ....50d . on the daily. Long sideways consolidation. This could easily could retest the highs . $50+ . .I will add to my call position on positive price action with pb/bounces
bRobert: $BOOM Presents tomorrow atc.. Huge projected earnings revenue growth Love the gently squeezing WEEKLY. Small partial position I Will adjust post earnings 50% upside $17+ if rewarded. Plenty of time to jump on board and scale in.
bRobert: $BOOM Just watching this potentially explosive stock. . LONG base Waiting
bRobert: $BOOM Zoom out to the WEEKLY. Do you like what you see? I love these WEEKLY squeezes following healthy consolidation aof a monster move. Long starter $50s sonic $BOOM coming Reports 2/21 Will add with bullish confirmation of the report card.
Reif99:
bRobert: @Reif99 $BOOM see above. thx Holding small over.
tigerjohn8: $BOOM I got stopped out but wondering if this could bounce
numbers: $GSHD - Fidelity does not have current earnings dates for new issues, I got hit on $ONE, $BILI, $PVTL, great trades but I didn't know they were reporting earnings the next day. Can someone check the earnings date for $GSHD more than doubled since its issue in Apr 27. In $BOOM, $GHDX.
mjnteach: @numbers $GSHD $ONE $BILI $PVTL $BOOM $GHDX Checked $GSHD web site. They last released on June 6. No current info for second quarter release.
Bob E: @numbers $GSHD $ONE $BILI $PVTL $BOOM $GHDX TDA has an Unconfirmed date of August 8, 2018 on $GSHD
bRobert: $BOOM $BOOM
greenpatrol: @bRobert $BOOM $HEAR Those explosions are the sound of volatility returning to these stocks.
bRobert: @greenpatrol $BOOM $HEAR It HAD to eventually.
greenpatrol: $BOOM Broken out over 48.25
greenpatrol: $BOOM Keep an eye on this. Breakout from a squeeze triggers at 48
woodman: @greenpatrol $BOOM - "BOOM" is quite possibly the greatest ticker. (The stock action isn't bad either.)
greenpatrol: @woodman $BOOM Hahaha! Yes, looks like it could explode at any minute. Very thin. Be careful when handling.
spmeyers: @greenpatrol $BOOM been watching it for 2 weeks, kinda losing patience but keeping on watch list
gmj: @bRobert $boom I have a sm pos but am concerned about the distance between the 200 and 50MA but I like high base over the last 1 1/2 mos and the squeeze of course... waiting for a pop abv 47.50 to add
Greendayguy: @greenpatrol $HEAR Thanks for the heads up, I've been watching and waiting, now i'm in. Also watching $BOOM and $VEND for breakouts. Both may explode at any time, IMO. Please keep posting any squeezes/breakouts that you may find. Let's all help each other get into great opportunities ASAP. Have a great day!!!
greenpatrol: @Greendayguy $HEAR $BOOM $VEND Glad I could help. We will find lots if we all keep looking. Some sharp eyes in this forum.
bRobert: $boom Watching.
Greendayguy: @greenpatrol $HEAR $BOOM $VEND Yes, we can really rock this Forum and help make other very successful. Many sets of eyes are always better than just one. Let's do this! GREEN!!!
Greendayguy: @bRobert $HIIQ $MCHP $CY $ON $AMD $SMH $MU $WTW $WWE $LULU $TRHC Thank you very much, great advice. Much appreciated. I started small positions in $MCHP and $ON on Friday for short term trades. We'll see how they go, and of course I have stops in ...
bRobert: $BOOM Squeeze out attempt
bRobert: $BOOM Squeeze oozing out. Nice base
bRobert: $BOOM really tight consolidation after huge run. This will move 50d rising up
spmeyers: $BOOM attempting breakout from month-long squeeze
singlemalt: $BOOM although I like the company long term, and wish I'd been long to start the day, I'm taking a shot at an intraday short on recent failure to retest earlier morning high.
geotheo: $BOOM had an upward boom pattern today
spmeyers: $BOOM phase 3 starting
bRobert: $BOOM nh Long calls. Target $30+
spmeyers: @bRobert $BOOM and then there are times that buying the breakout (as I did) works -- the base was pretty good here though; I guess being very picky with breakouts is the key
bRobert: $BOOM nh breakout.
spmeyers: @bRobert $BOOM good one; would you place stop right below breakout point or give it more room (like below 20-day)? thanks
spmeyers: @DAN an example for your Stops tutorial: $BOOM. I hate breakout fails, so I'm tempted to place stop right below the breakout point. On the other hand, the stock could fall a good bit and still be "working." So a stop could go below the 20-day ; but that's a big % loss. Hope you address stops on breakouts. (The stops on starter positions near support are generally pretty obvious). Thanks.
bRobert: @spmeyers $BOOM I prefer getting in closer to support, in this case the bounce off the 50d. Easy to place stop. You are participating if the breakout succeeds. Nothing lost if fake out. You can even raise trailing stop to above break even and lock in a swing trade. I don't buy breakouts . I think it's safer to buy pullbacks that bounce/ This confirmation is more reliable than buying the breakout. Shows buying interest won't allow pullback into the channel and confirms the move. Prevents chop fest. If it takes off without you, find another train. Again, easier to buy closer to support and observe the breakout attempt with green in your pocket. You can then add to a winning hand the next pullback
bRobert: @spmeyers $BOOM I don't buy breakouts. I buy pullbacks. My add point was from below close to the 50d. Line in the sand was close by. I liked the weekly breakout and bought on a phase 2 pullback. I you buy a breakout, take a smaller than normal entry. Expect a pullback.
spmeyers: @bRobert $BOOM For 2018 I am modifying my strategy to focus more on pullbacks and less on breakouts. Your comments (and losses on failed breakouts!) have helped nudge me in that direction, so thanks (I think it will be beneficial). The trick is to see the breakout, check the temptation to jump aboard, and put it on the watch list for pullback.
bRobert: @spmeyers $BOOM give it a shot . It's more conservative but less costly in the end. Also look into entering good stocks from areas well below the breakout. You have a lower cost basis and less risk since you're closer to the line in the sand. eg just below 50d bounce, double bottom etc. Let things develop from there. Investing is an individual maturation process. It takes a while till you find a style that works for YOU. and the market you're trading. Happy holiday Robert
champ: @singlemalt $CRR $OAS $NOV $BOOM ---- Oil country....I'm hearing that they are drilling at a very fast pace...must be true...??...I have been reading your post and I do like $OAS but NP at this time and I have not done any research on $NOV or $BOOM. LOL
bRobert: $BOOM Still exploding. Small float short intereest 10d to cover.
singlemalt: I'm in oil country, Oklahoma, and have been hearing radio advertisements for job fairs, hiring all sorts of positions. Enjoying $CRR ride today. Added $OAS and $NOV. Wanted $BOOM, but it got away. May pick up some on pullback if it happens.
issues: These are up the most in 10 days: $ECHO (26%) $BOOM (26%) $HPJ(18%) $ESIO(16%) $HUN(9%) Unfortunately the only one we hold is a small position in $ESIO (#1 in Accumulation category; IBD group 2
champ: @issues $ECHO $BOOM $HPJ $ESIO $HUN #1 ---- I had my first post on $ECHO on 8/30 and have been posting, all the way up until earnings.....you really need to watch the posts in the forum, for low risk quality entries....just saying, thats why we post stock ideas in the forum, so others can see..and then do your own research. off the many forum posts.
issues: @champ $ECHO $BOOM $HPJ $ESIO $HUN #1 Thank you Champ. As you know I read all the posts in the Forum EVERYDAY! But I also think for myself. That means, although I read the posts, I do NOT necessarily buy, just because you or someone else makes the posts. I will continue reading and continue thinking and doing my own research. Thank you very much!!
champ: @issues $ECHO $BOOM $HPJ $ESIO $HUN #1 ---- Yes, I always say ...research is the key to success. LOL
bRobert: $boom Went boom post earnings. Sold 1/2 into pop.
issues: @bRobert $boom excellent timing!
bRobert: $BOOM nh Weekly breakout continues Reports tomorrow
bRobert: $BOOM exploded. Extended daily. Weekly More to go. Adding on pullbacks
bRobert: $boom boom pop. nh. Nice weekly. Extended daily.
bRobert: $BOOM Nice breakout /retest. Weekly shows more to go
bRobert: $BOOM $DDS BOOM escalating revenue/earnings. high short float.flag. Small position. Will add above $14.50 DDS huge short interest. Looking to add when low volume pullback done
Tim S: EARNINGS AFTER MARKET CLOSE: $AEGN, $AMRS, $ARC, $AVGO, $AXTI, $BGFV, $BOOM, $CBI, $CERS, $CLGX, $CPRT, $DMD, $DWA, $ECPG, $EIX, $FR, $FSLR, $FST, $HEI, $HT, $IL, $JAZZ, $MIDD, $MX, $NDSN, $NFX, $NLY, $OAS, $ORA, $PEGA, $PZZA, $QCOR, $QEP, $RGR, $RRC, $RRD, $SAM, $SBAC, $SLCA, $SPN, $SSS, $VRSK, $WFT, $WIFI, $XCO, ZAGG
dkoran: IBB/ LMT- Iam am seeing some stocks that are way over bought. Just looking for a small pullback. Then I might go long. Common sense tells you profits have to be harvested soon.I know I would be selling. I am not greddy.This how the market nmakers work it. Make you think all is fine and then $BOOM sold to you. Like an old Boss of mine said years ago,Don't trust too many people as They are patting you on the back and pissing on your leg at the same time.
Tim S: Notable earnings after Wednesday's close $ACTV, $AFFX, $ALL, $ARII, $ARRS, $ATML, $AXS, $AXTI, $BOOM, $BYI, $CAR, $CAVM, $CHUY, $CJES, $CNW, $COHR, $CROX, $CSC, $CUZ, $CYH, $DRE, $DRIV, $DXPE, $EDMC, $ELGX,ELX, $EQR, $ESS, $EXEL, $EXP, $EXPE, $FARO, $FB, $FLT, $GLUU, $GMED, $HBI, $HOS, $HR, $INT, $IPI, $IRF, $ISIL, $ITMN, $ITRI, $JAH, $JDSU, $JIVE, $KEG, $KEYW,KONA, $KRFT, $KS, $MANT, $MAR, $MASI, $MCHP, $MDAS, $MERU, $MET, MMLP, $MOH, $MTGE, $MUR, $NEWP, $NSR, $OI, $OIS, $OTEX, $PFPT, $PGTI, $PKI, $PL, $PPC, $PRAA,PSMT, $PVA, $QUIK, $RAIL, $RATE, $REG, $RKUS, $ROVI, $SAM, $SBUX, $SGI, $SHOR, $SKUL, $SPRT, $SPWR, $SSNI, $SSW, $STAA, $STR, $SU, $SWKS, $THOR, $TRN, $TSYS, $TTMI, $TTS, $UNTD, $V, $VNR, $WMB, WPZ, $WTW, XL
Tim S: $RIG - $BOOM - $RIG replacing $DELL in the S&P Index
dkoran: IWM- time to short real soon. Crooks gonna get everyone loaded up thinking market is just fine and $BOOM, rug will be pulled out from underneath you.
Aragorn: $ALXN - inside 5 and down $BOOM - FD- Short
Aragorn: $CLDX - $BOOM moving on up to the east side to ..... finally got a piece of the pie https://www.youtube.com/watch?v=MYcqToQzzGY
Tim S: $XLF - Fed news out. $BOOM - and there go all the indexes higher. $XLF moving up, heck virtually everything I see is moving up on the Fed news.
Tricia: $PPHM -- $BOOM BOOM !
Visit the Trading Forum to join in the discussion.
| | |
| --- | --- |
| Stock Price | $USD 41.55 |
| Change | -3.55% |
| Volume | 290,745 |
Dynamic Materials Corporation is an industrial manufacturer focusing on niche markets related to the building of equipment and materials, to support the infrastructure of the process and energy industries.
Request Video of BOOM
Already a member?
Sign in here.
Earnings
October 24th, 2019 - 2019 Q3 Earnings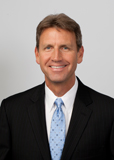 Dan Fitzpatrick
Stock Market Mentor gives you EVERYTHING you need to succeed in the market; all in one place. How easy is that? Dan Fitzpatrick and his elite community of traders share trading ideas, strategies and much more. Dan Fitzpatrick--a world class Technical Analyst, trading coach and regular CNBC contributor--gives you access to all of this with a 14 day FREE membership. Get started TODAY and start trading better TOMORROW with the following premium content:
Nightly video Strategy Sessions with a game plan for tomorrow
Got a stock you want Dan to look at? Just ask.
Patent pending video alerts instantly delivered to you when one of Dan's trading signals is triggered. This is not your typical price alert. This is a short video explaining the action you need to take to make money. No more "Woulda, coulda, shoulda"
Access to over 64,300 stock analysis videos
Access an ever expanding library (64,300) of educational videos that will save you time and make you money
Join a team of friends and traders that have one thing in common; a burning desire to succeed.

Become a Member Today!
Gain immediate access to all our exclusive articles, features, how-to's, discussion group and much more...
Satisfaction Guaranteed!
Your Stock Market Mentor membership comes with a 14 day, no questions asked, 100% money back guarantee!