BP p.l.c. (NYSE:BP)
Bands Volume 200 SMA 50 SMA 20 SMA Videos Alerts Articles Events

bsafriet: @debeers $HES $APA $EOG $BP $OKE $HFC $OXY #Oil #NG #LNG #Tarriffs #2 #Thanks #2 #3 #update Txs @debeers. I've put it on my list, waiting for an entry. Best wishes!
debeers: @bsafriet $HES $APA $EOG $BP $OKE $HFC #Oil #NG #LNG #Tarriffs #2 #Thanks #2 #3 #update -Consider $OXY-the oiliest of the oils. Not glam, just solid
bsafriet: @champ $HES $APA $EOG $BP $OKE $HFC $AMZN $FANG $PXD $CXO $ERX $ANZN $DJI #best-trading-position-has #experienced-traders-only #News #Prime-Day #might #no-way Looks like we had a good day. I'm just sorry that I didn't jump back in with $GUSH $ERX. My only loser today was $TWTR, but re-entered after the turn. Didn't have any oil service companies at the open today, but did pick-up some $WFT for a swing trade. Re-entered $APA and $HES, Added to $EOG, new positions in $FANG and $MRO. STO calls on my long shares of $MSFT and $MU, picked up some $INTC as it moved up into the gap, and re-entered $PRLB after it filled the gap. Held over my long calls in $IWM and $STMP. Busy but profitable day — hope yours was as well.
bsafriet: ...
Txs for getting back to me @champ. I don't have an account with Schwab, but will try to access the video you referenced. Like you, I'm also holding some energy positions, but was stopped out of $HES and $APA 7/2 when my aggressive stop ...
champ: @bsafriet $HES $APA $EOG $BP $OKE $HFC ---- $AMZN---- Less news is positive, know news on Tariffs, would be even better. IMO, NOKO is a non-event, for the markets but the news media, would like to make something out of it. I'm have been trading...$FA ...
Ajax4Hire: $BP - British Petroleum; Sold my entire position this morning. Out of Oil for now; wait for another time to re-enter.
bsafriet: @champ $GUSH $MPC $ERX #Off-Shore-Markets I saw gasoline prices at $3.00/gal when I was out and about earlier. My guess is that refiners and retail are going to be raking it in. Will be adding to names already holding and looking for others. Long $VLO $DK $HFC $BP. How much further can this move in the domestic oil and gas industry run? I don't know but I'm keeping trailing stops and will ride this move until I get bucked off. Other names I'm holding are: $ECA $WFT $OKE $BHGE $SLCA $WLL $OAS $VNOM $USO (calls) $XOP (calls) and $GUSH (day & swing trades).
issues: Bought a call on $BP Jan 18 2019 50.0 for $1.35. This from From: "Oil and Gas Investments Bulletin" <Oil_and_Gas_Investments_Bulletin@mail.vresp.com> "Even with WTI prices above $70 per barrel, and international Brent crude clos ...
Wolf: $BP Moving up 2% (52 wk high) with #Oil. Breaking above the upper BB. 5.25% Div Ex 5/10.
Wolf: $BP New 52 week high. XXL position.
Ajax4Hire: @Dan; You concluded the Monday nite(March 12) Strategy Session with: "...we are right up at resistance here, ...this is kinda at the end of a move,... so just try and get in the rhythm of the market and you will see right now if you are just looking at the rhythm of the market; you would be in a profit taking mode; not in a stock building mode." I did take profit yesterday on $BLUE, $CASA and $MU. Looking to close my $FB and $NFLX position this Friday. I was somewhat distressed as I am building back my 401k portfolio with: $AI, $BP, $DIS, $F, $OXLC, $RDS/A, $TWO Got Stops on most of these for protection. Much thanks for the advise.
DAN: @Ajax4Hire $BLUE $CASA $MU $FB $NFLX $AI $BP $DIS $F $OXLC $RDS $TWO Hey Ajax4Hire. Glad to hear it. There will be plenty of time to build positions in stocks. This just isn't one of them right now. ;-)
1winkie: ...
$BP was raised to Outperform from Sector Perform at RBC Capital Markets. BP's American depositary shares (ADSs) closed at $40.10 on Friday, in a 52-week trading range of $33.10 to $44.62.

$DIN was raised to Outperform from Market Perform at R ...
Wolf: $BP Spiked down over 11 % on the open and is now back near the open. Not sure what happened?
Wolf: @champ $RDSA $XOM $CVX Add $BP with a 5.42% Div to that list. 52 week high again today. I have oversized positions in both and it is hard to keep my finger off the sell button. How high does energy go...
Ajax4Hire: @jan2138 $OXLC I have $OXLC in long term 401k for income; The snap-back today returned a smile to my face; was concerned that the high yield would be swallowed by the decline. Also have for High Yield/Income: $AI, $BP, $ETJ, $F, $GSK, $NRZ and $T. $BP at 7%/year; $F, $GSK and $T at just over 5% a year(when I bought). I am beginning to question $GSK and $T as they seem to feel more investment vs. dividend/income.
jan2138: @Ajax4Hire $OXLC $AI $BP $ETJ $F $GSK $NRZ $T 5% yields are attractive but not yieldhog territory. Good balance for the riskier tickers.
mopick: @jan2138 $OXLC $AI $BP $ETJ $F $GSK $NRZ $T, what is your feeling about $STWD? Loan portfolio has a floating rate tied to short-term interest rates so higher rates shouldn't pose a problem. Over 9% yield run by a very savvy CEO.
champ: $ERX ...this sector is still extremely strong ...and $BP came out and said this morning, that the Business Tax Reform Bill ...is extremely important for them NP.....but this is a great sector ....until it tops out.
Bridget: #Notes: FAANG stocks seeing a pop today for the first trading day of the year Chinese stocks seeing a pop $FXI $BABA $BIDU $WB $WUBA $SINA $EDU $ATHM Oil stocks still moving higher. $ETP $BP So is solar $TAN $CBOE / $ICE / $CME - still seeing a pullback $XME $XLB - metals and materials starting off the year with a bang $AKS $CLF $IBB - so is biotech $SMH - still trading sideways $IYT - new high, $FDX $UPS moving up big $XLY hits new high as $XLU continues to sell off $GSK $WRK - breaking out of a squeeze In a squeeze: $HOG $CSCO $AVGO $GLW $AMGN $ADBE $COST $DWDP $DXC $HON $BMY IPOs $LOMA - new high $SEND - new high, but pulled back $MTCH - working $SOI - working
Ajax4Hire: @Robert1965 $RDSA $RDS/A - Royal Dutch Shell and $BP - British Petroleum both have outstanding dividends(5.6% today); awesome for income generation. I had both but eventually settled on $BP as it has slightly higher dividend and let $RDS/A go, felt too over-weight oil, now I question my analysis.
Wolf: $RDSA $BP new 52 week highs. Long oversized positions in both. 5.8% Div is a bonus.
ab3250: $BP - gap & run
Bridget: #Notes: $XLF - move higher in banks $GS $MS $BAC $ALLY $WFC $XME - $GLD and $SLV way oversold, $FCX breaking out $MOS $POT $AGU - agriculture moving higher $STZ $MO $PM - sin stocks look tempting $MAC - reversal and breakout $FMSA - high volume, starting to breakout $MYL - good volume, coming out of squeeze $JNJ - big move higher on volume $BP - big move higher off support $STX - breaking higher $IBM - starting to move higher in this uptrend, good buy point $FFIV - flag and now a move higher $MSCI - big volume today, still in a squeze $TXN - in a squeeze $FSLR - starting to break here $CNP - breaking below the 200dMA
Bridget: $BP and $MRO breaking out with ER coming up
rah: @champ $USO #8-month #weekly #hurricanes #Hurricane - #OilPatch (my suggestion to keep oil posts in one place). Didn't want your post to feel unnoticed. I am only watching now. Friday's move did get my attention. I am fortunate I have a friend who trade /CL. Been listening to him go on for a few months. Just making an initial list, reworking old ones from a few years back. Checking web links to info sites. Looking at $DO, $HFC, $TUSK, $FANG, $CVI, $ALDW, $PBR, $PBRA, $EC, $BP, maybe a few more, but have only gotten through the refiners, Integrated and field services. rah
Wolf: $BP $RDSA setting recent 52 week highs. Long XL position for dividends.
Bridget: #Notes: Earnings moves today: $ALB - to support $VRX - gap and crap $MAR - still in channel $W - looking toppy, failed breakout $KORS $RL up big $ZBRA - IBD50 $PRAH - IBD50, breakout $SEAS - 59 min trade $MTW - this move is now over $TCMD - breakout $ESPR - breakout $EBIX - breakout Earnings after close: $DIS $PCLN $CBI - very high IVR $FOSL $ATHM Big turn around in the afternoon Retail continues to improve. $LULU $CHS $FL $GPS $TJX $WMT $JWN Oil continues to sink $OIH but refiners are holding $CVX $BP $COP $AAPL - breaking higher $BIDU - same $VG - up big today, new all time high, big volume $GSM - breakout $JHG - breakout $CIEN - at support $MDXG - close to breakout $DHR - breaking down further $GLNG - breaking down further
Bridget: #Notes: A lot of stocks that have been seeing pullbacks saw a bounce today. $SMH is one OIH - oil is going lower, still lots of overhead resistance. $BP moving higher. $WB $SINA $YY $JD - all making moves higher Some retail pushing higher - $LULU $TGT $EL $EXPR $ODP Medical devices seeing support - $MDT $BEAT $ALGN $TAN $JKS $CSIQ - moving higher $EEM - moving higher $WING - breakout $SAGE - breakout $APO - breakout $KEM - breakout, IBD50 $GRUB $YELP - even higher $TTWO - holding gap IPOs $VST $APPN $HCC $SGH Earnings after close: $LQ $MAR $W $CBI - very high IV $VRX $ALB
Bridget: Notes: $BHP $RIO - both have similar charts and are at important support point. A move higher would be continuation of longer term trend or a breakdown is a continuation of the shorter term trend. $BIDU - has been consolidating for almost a year, looking ready to breakout $BP $MPC - still my 2 favorite oil stocks $YUM $MCD $KO - all working $CALA - breakout to new high $CORT - breakout to new high $DAR - breakout to new high $QCOM - moving higher with little resistance $XLNX - looking extended but still in solid uptrend $DOV - breakout of 5 month consolidation $NOC $LMT - both close to breaking out $SBUX - watch for $62 $GE $CBI $T - seeing a bounce after a long downturn $FINL - was down on $FL earnings
Wolf: $BP Nice earnings beat, up 2.5%. Yieldhogs, not quite there, but 6.93% Dividend.
Bridget: Notes: $CVS and $WBA down on walgreen's earnings report $CRM - squeeze breakout $MCD $CAKE $SBUX - all rose today on not very good news, there is demand for these stocks and should be watched for an entry after this pullback $CONE $COR - these might also be good buys on this pullback $ESNT - nice breakout today, then pullback to top of the range. watch for phase 3 Oil stocks are down on the day but this pullback could lead to a buying opportunity. $COP $MRO $CVX $BP $OAS $SODA - phase 2 of this breakout $LLY - phase 2 $WIX - 2 days of inverted hammers, IV% is up at 100%, lots of volatility in this stock $EBAY - hit a new high and then sold off. Also seeing a rise in volatility in this stock $CX - hit a new 52 week high $JBHT - moving higher out of this base
Wolf: $BP $XOM London paper reporting speculation of $XOM is bidding for a takeover of $BP. $BP + 1.00 https://www.thestreet.com/story/14036563/1/bp-shares-surge-in-london-on-report-of-exxon-bid-speculation.html
champ: @phgruver $KMI ---- Really a lot of good news on this stock for those who would want to look....I'm still holding this long term full position and I will be doubling up at some point along the way....it's all about demand picking up. They are even involved in tankers with $BP and they just opened 2 new deep water berths in the Houston Shipping Channel.
champ: $KMI --- Missed on earnings and I wasn't on the call....looks like I could be adding in the morning because the stock dropped in the AH's. However, there was positive news... also reported in the AH's on many of their earning sectors. On their deep-water liquids berths in the Houston Ship Channel that were placed in service....and they received 4 new shipping tankers ....50/50 partners with $BP....way too much news going on...need to look if interested.
indigo1948: @champ $KMI $BP - here are some of Rich Kinder's comments concerning earnings and going forward: Richard D. Kinder, executive chairman, said, "We are pleased to have reached significant milestones on two of our largest growth projects. We receiv ...
Hackberry: $ING $MET $GILD $TEVA $BP $IBM $CVX $AIG $CB $CVS Thinking out loud on these names to redeploy cash in an IRA . Relative value/yield/appreciation to hold for 1 year timeframe.
Robert1965: $BP $RDSA Any one notice that these are at their 52 week High
Hackberry: @Robert1965 $BP $RDSA Yup, and $BP with 6.42% and low forward PE. Posted earlier looking at some for IRA cash deployment. Taking some now with an alert to try to get a better entry.
issues: @DAN $XLP $K $TAP $MO $PEP $NWL $SMH $XLK $QQQ $AMD $CRUS $IBM $ORCL $MU $FN $WB $QCOM $CRM $Z $USO $BP $XOM $APA $PXD $KRE $C $GS $BAC $PRU $DB $WETF $BEN $FRTA $TUSK $HUM $AET $UNH $IBB $ILMN $COL #ipo Dan half the benefit from the video is your mellifluous voice that has such a convincing, cogent, smooth, flowing sound. Anyone can read stuff on stocks all over the net but there is only one DAN FITZPATRICK and it's all in the voice. Don't even think of stopping these videos. I get a lot out of even the pauses, hesitations, emphasis etc.
champ: $NAT $BP - The news this morning is ...that BP will be shipping 3 m/b of oil out of the U.S......so $NAT is climbing a little... could be the just the start if day shipping rates start to climb for Oil Tankers....also $NAT said on 11/30 that the rate ...
phgruver: @champ $NAT $BP I'm not sure if it's still true, but a year ago Herb was saying that $NAT is profitable at $10K/day. I've been long for a looong time, and the dividends have paid for the stock. It's all profit now!
champ: @phgruver $NAT $BP - I can't remember what he said the break-even price was and I did watch him that day on CNBC...just a great CEO and really seems like a nice everyday guy.
champ: @Aragorn $XLP $K $TAP $MO $PEP $NWL $SMH $XLK $QQQ $AMD $CRUS $IBM $ORCL $MU $FN $WB $QCOM $CRM $Z $USO $BP $XOM $APA $PXD $KRE $C $GS $BAC $PRU $DB $WETF $BEN $FRTA $TUSK $HUM $AET $UNH $IBB $ILMN $COL #ipo --Is the party Over...?
Bridget: ...
$USO up again today but this move might be over. If not, here are some oil stocks that are not overextended: $BP $XOM $APA $PXD
Financials up again today, keep tight stops on these: $KRE $C $GS $BAC $PRU, some coming out of the penalty box: $DB $W ...
Aragorn: @Bridget $XLP $K $TAP $MO $PEP $NWL $SMH $XLK $QQQ $AMD $CRUS $IBM $ORCL $MU $FN $WB $QCOM $CRM $Z $USO $BP $XOM $APA $PXD $KRE $C $GS $BAC $PRU $DB $WETF $BEN $FRTA $TUSK $HUM $AET $UNH $IBB $ILMN $COL #ipo As always thanks Bridget. I wish Dan's notes were more like this then I could just read his notes LOL Thanks again
DAN: @Aragorn $XLP $K $TAP $MO $PEP $NWL $SMH $XLK $QQQ $AMD $CRUS $IBM $ORCL $MU $FN $WB $QCOM $CRM $Z $USO $BP $XOM $APA $PXD $KRE $C $GS $BAC $PRU $DB $WETF $BEN $FRTA $TUSK $HUM $AET $UNH $IBB $ILMN $COL #ipo You can watch my videos, which accompany the notes. Trust me, I'd rather just provide detailed notes and forego the vids. ;)
issues: @DAN $XLP $K $TAP $MO $PEP $NWL $SMH $XLK $QQQ $AMD $CRUS $IBM $ORCL $MU $FN $WB $QCOM $CRM $Z $USO $BP $XOM $APA $PXD $KRE $C $GS $BAC $PRU $DB $WETF $BEN $FRTA $TUSK $HUM $AET $UNH $IBB $ILMN $COL #ipo But Dan you have such a mellifluous voice: (def -pleasant to hear., soothing, rich, smooth, euphonious, harmonious, tuneful etc///
Alexandra: @DAN $XLP $K $TAP $MO $PEP $NWL $SMH $XLK $QQQ $AMD $CRUS $IBM $ORCL $MU $FN $WB $QCOM $CRM $Z $USO $BP $XOM $APA $PXD $KRE $C $GS $BAC $PRU $DB $WETF $BEN $FRTA $TUSK $HUM $AET $UNH $IBB $ILMN $COL #ipo I love the videos and the notes help reinforce. Hope your shoulder is healing nicely.
Aragorn: @DAN $XLP $K $TAP $MO $PEP $NWL $SMH $XLK $QQQ $AMD $CRUS $IBM $ORCL $MU $FN $WB $QCOM $CRM $Z $USO $BP $XOM $APA $PXD $KRE $C $GS $BAC $PRU $DB $WETF $BEN $FRTA $TUSK $HUM $AET $UNH $IBB $ILMN $COL #ipo
I did ask Gary if he could do the same for th ...
Wolf: $BP Declared a $10/share dividend for shareholders of record 11/11/16.
Robert1965: @Wolf $BP I noticed that too , can't understand why it is not up can someone explain
Wolf: @Robert1965 $BP Normally when a company pays a dividend, the stock falls by the amount of the dividend on the Ex date. Not sure how options will work, but I suspect there will be some kind of adjustment for them as well.
Robert1965: @Wolf $BP Yes but normal is $.60/share, last in Aug 2016, I would think, it would be up, ex dividend, of $10/sh woud mean $24 share price ex-dividend, low of the year
Wolf: @Robert1965 $BP Fidelity thinks it is an error and should be .10/share or .60/ADS.
Wolf: @champ $CVX $COP $XOM $OAS $DVN Holding $CVX (calls) $BP $CVI $ETP $GUSH $USO $XLE $UNG. I guess $FCX has some oil component as well.
JJT1: @champ $XOM I noticed the BB very tight, as in Squeeze, On all three, $CVX, $BP, $XOM.
Wolf: $USO BTO Weekly 11.50 puts @ .04. Will insure my long position in $GUSH $XLE $CVX $BP $USO
sparky: $BP Does anyone have an idea as to what impact the falling Pound Sterling is likely to have on the stock?
Forexpro: @sparky $BP Hi, Sparky, Over a trailing 10-day average, the U.S. ADRs display a strong negative correlation with GBP/USD. Weaker GBP versus the Dollar, stronger ADR, other things being equal. While that's the reverse of what would be expected, $BP's receivables are largely denominated in Dollars, while many of its expenses are payable in GBP. So, a much weaker Pound, coupled with a higher oil price, will tend to give earnings a nice boost. Assuming, that is, that the company's Treasury people haven't been too aggressive about hedging. The price action suggests that investors believe that they haven't. Back when I was dealing with them, the people doing FX at the company were largely former bank dealers, all of whom were capable of recognizing a trend. :) FWIW; all the best!
sparky: @Forexpro $BP Thank you! Very helpful!
sparky: @Ajax4Hire $BP Thank you!
sparky: @JJT1 $BP Thank you!
Ajax4Hire: $BP Bought for long term account. Really like the dividend(at 7% now). Seems to have bottomed out from channel started back in 2016-02Feb.
JJT1: $BP Searching for value and British stock's that have been beaten down, expected $BP to be below support. Instead it is in middle of range, below recent 50 day SMA which crossed 200 day SMA and holding at 200 day. If that 7% yield holds this could be good play.
DAN: @jz24345SATIAH $XOM $CVX $EOG $RDS $COP $BP $VIG $VOO $VYM $LMT $RTN $NOC Hey jz2434SATIAH. Welcome to SMM, and thanks for posting your holdings. Doesn't really seem like your stocks are extended. Most seem to be working pretty well. I'd suggest deciding, on each stock, when/if you want to sell. Some of them seem to be stocks that you'd just want to hang on to. But those energy stocks are just starting to pop out of squeezes. Glad to have you here. Don't be a stranger! 8-)
jz24345SATIAH: New to SMM. The daily strategy sessions and weekend updates are excellent. Thank you for sharing your knowledge, experience and perspectives. Current holdings $XOM $CVX $EOG $RDS-A $COP $BP $VIG. Sold $VOO and $VYM recently. Plan to purchase $LMT $RTN $NOC, but concerned that the stocks are extended. (Will follow advice and start with a small position!)
eliasmavs99: @jz24345SATIAH $XOM $CVX $EOG $RDS $COP $BP $VIG $VOO $VYM $LMT $RTN $NOC Just want to say welcome.
Aragorn: $XLE - so many bullish engulfing candles out there in the $XOP and $OIH etc $HES $HAL $CVX $BP $CLR $DRQ JUST TO NAME A FEW and others are going rev strat daily for tomorrow or even later today
champ: @Aragorn $XLE $XOP $OIH $HES $HAL $CVX $BP $CLR $DRQ - I'm thinking that this turn around in WTI Oil is all about the walkout in Kuwaiti. If the workers call off this strike....we could be right back to where we were. The walkout was because of a PROPOSED wage cut...they have not cut yet and might not. I'm day trading 5 stocks in this sector and might not swing....just my thoughts.
champ: $XOM $MRO $EPD $PAA $BP - new positions on the open...spec day trades.
Paddleboard: @Aragorn Early premarket gappers Gapping up: $VA +38.2%, $ZFGN 11.9%, $EW 7.9%, $SNY 4.1%, $TSLA 3.9%, $JCP 3.5%, $ESLT 3.2%, $NVO 2.3%, $ORAN 1.7%, $AZN 1.7%, $INO 1.6%, $HA 1.6%, $BP 1.3%, $RYAAY 1.3%, $ABB 1.2%, $TOT 1.2%, $RDS.A 1.1%, $TEVA 1.1%, $SSRI 1.1%, $RIO 0.9% Gapping down: $SUNE -34.9%, $SDRL -4.8%, $BCS -4.4%, $SWHC -2.7%, $GOLD -2.3%, $PBR -2%, $HNSN -1.9%, $ALK -1.5%, $TM -1.3%, $RBS -1.3%, $FB -1.2%, $DB -1.1%, $GDX -1%, $ABX -1%, $CS -0.9%, $SAN -0.9%, $VRX -0.5% Thanks for the post
champ: $XOM $VLO $BP $CIE ...going to swing these positions.
Bridget: Here are some of the biggest losers - $BAC, $F, $C, INTC, $BABA, $NFLX, $CSCO, $GM, $JPM, $MS, $JD, $LOW, $BP, $MPC, $CLEG, $CRM, $GS All hitting or close to hitting new lows for the year.
domingolnavarro: @Bridget $BAC $F $C $BABA $NFLX $CSCO $GM $JPM $MS $JD $LOW $BP $MPC $CLEG $CRM $GS. Tsla,Nflx, all are coming down.
Trixie: @Bridget $BAC $F $C $BABA $NFLX $CSCO $GM $JPM $MS $JD $LOW $BP $MPC $CLEG $CRM $GS $LOW to buy Canadian home improvement chain Rona.. another cdn retailer gobbled up.
champ: $BP - Had a big miss on earnings and the # they just reported was....$0.011 missed by 91% ....est was for $0.042....this news article I'm reading was on Bloomberg.... out of London RHRN....not good.
Forexpro: Re: #E-MiniFutures Good Morning, Friends, I've had the futures up since around 7:15 EST, and during that time they've traded "down to flat". The initial move lower from 1920.5 had me interested, but the contract fairly quickly traded back to around that level. Now the price action is soft again, with the volume not particularly interesting (that's characteristic of the extended session). There was no noticeable reaction to $BP's less than stellar report. The latter is currently 28.97/99 after closing at 31.70. We'll see how it goes; best of luck today!
Bridget: $COP and $BP starting to look like $CVX today. Would like to see a bit more volume on the breakout though.
steve71: $BP British Petroleum is outperforming the other oils on very good volume. Resolution of legal woes is salutary, no matter what the cost. Wondering if the news is now fully priced in.
champ: $USO - Some general info on what I saw on this oil price drop. I was ready for the inventory # and I held some oil stocks.....$CVX $XOM $BP $KMI $LINE $RIG and got back in $MRO and $OXY after the drop.. With one new buy $SLB. I rated all the stocks on this sell off ....1 thru 10 and some pipe line stocks never turned red or dropped very much. $SLB and $BP both of these stocks stay up over $1...they held up the best in this sector drop on my watch list.... along with $OXY it had a very slow drop and I got back in at $71.70. I don't have a clue where the price of oil is going but my stops are now back on ...I turned them off going into the #. Will follow up later...
champ: $FANG - Sold 1/2 this morning on the news that the tgt was lowered to $88 this morning at Topeka Capital but they said the stock still remains one of their top picks but it's dropping now and turned red just like $CXO did this morning ....so I'm now out. Any oil stock thats red is now on the bottom of my watch list but I had a good run on both. I just want to point out that both of these oil stocks don't have dividends....many other do and I have positions in $CVX $XOM $OXY $NE $ESV $RIG $BP $MRO $KMI $LINE and also these 3 stocks that don't have dividends $CIE $OAS and $BBG. I think the stocks that have dividends might not drop as fast on any turn in this sector IMO. I have trailing stops on all position and some have brackets. Also watching $SLB....no position.
mradams0621: @champ $FANG $CXO $CVX $XOM $OXY $NE $ESV $RIG $BP $MRO $KMI $LINE $CIE $OAS $BBG $SLB Do you ever trade the ticker $OIL? Would you agree it is not a good choice as an oil holding position? I think it is just used for short term trading maybe?
steve71: $BP BTO @ 34.20. BP is trading above the 50 dma, which is an essential criterion I am using for any long position. Yesterday's news removes legal/financial uncertainty. "The Justice Department and five states on 10/5/15 announced a $20 billion final settlement of environmental damage claims arising from the 2010 Deepwater Horizon oil spill in the Gulf of Mexico. The deal, once approved by a judge, would resolve all civil claims against BP and end five years of legal fighting over a 134 million-gallon spill that affected 1,300 miles of shoreline. It also would bind the company to a massive cleanup project in the Gulf Coast area aimed at restoring wildlife, habitat and water quality."
steve71: $VLKAY $BP Not buying, but added Volkswagen to my Watch List. The media are talking about an 18 Billion fine. Please. GM was fined only fined 9oo million for the ignition issue that killed over a hundred people. Granted, VW pimped some clean air bureaucrats, maybe a higher offense. But 18 billion? For perspective, consider British Petroleum. When the Deepwater Horizon went down, PPS went from $60 to $28 in a week. A great buying opportunity, as it went back up to 48 in 3 weeks. It bounced hard, and buyers had to be quick. $BP is back down to $30, near the Deepwater bottom. Maybe that's worth watching too.
GreenGhost: $OIL 2pm margin clerks tap on the shoulder accelerating selling in spot WTI; 50 ain't holding ; weekly release bearish ; see earlier post ; strong $USD is not helping the oil bulls cause either $UTWI cut in half in a month now trading at ATL; see earlier post on same. Many energy derivatives getting punched in the face today ; quite a few to new lower levels; seems a bit overdone so far so fast but what do I know ; sentiment very bearish too; tow other notable bearish catalysts today in this sector ; threat of $BP divvy cut and DOJ messing with $HAL $BHI potential merger; the usual Sherman Anti-trust stuff https://finviz.com/futures_charts.ashx? t=CL&p=m5 https://finviz.com/map.ashx?t=sec_all
Forexpro: ...
Emerging Markets: "Mexico Invites Oil Investment" - For the first time since nationalization in 1938, in fact, although the decline in oil prices and bureaucracy have made the prospect less alluring for outside firms. $CVX, $BP and $EC (of ...
tnt: $PVA picking up shares after this 3 day steep pullback after talk of $BP $8 bid floated. Got to like the risk reward for a double from here
GreenGhost: $HAL $CVX $BP $SLB $EOG et al sector getting really sold off hard today ; check out sea of RED on heat map ; some nice shorts in there as these all roll over together; pretty bearish stuff and spot takes another leg down. I'd stand back and watch them drop whew! Of course sector ETFs getting hammered too. No time to be bottom picking at these IMO; many breaking support ; lots of falling knives here too. Big distribution by institutional money as many throw in towel on the long side here. Might be some oversold ST bounce trades setting up but not much more from long side IMO. Spot power diving today on weekly release I suspect to 57 level. https://finviz.com/map.ashx?t=sec_all https://finviz.com/futures_charts.ashx?t=CL&p=h1
Iceman: $BP #ShortPuts #ManagingWinners - Bought to close 1 BP Jul 17 2015 32.0 Put @ 0.01. Originally sold in Dec at 1.13 Still short July 33/34 puts that I should cover soon.
dpugh: $CVX looks good here oil up these aren't moving yet.. $HAL, $BP, &RIG
janner0814: From @ginny: Early premarket gappers: Gapping up: $CALI 38.8%, $WIN 12%, $SSRI 11.1%, $VALE 3.5%, $GRPN 3.2%, $SDRL 2.6%, $RIO 2.4%, $CBK 2.4%, $SFUN 2%, $MNST 1.7%, $VOD 1.3%, $GSK 1.1%, $NGG 1%, $BP 0.9%, $CSCO 0.9%, $SYT 0.8% Gapping down: $LACO -49.5%, $FXCM -12.6%, $NBG -9.5%, $FTR -7.7%, $GFI -4.9%, $CHK -4.6%, $TNK -4.3%, $CRM -3%, $MGIC -1.9%, $STO -1.8%, $UN -1.6%, $SAN -1.4%, $QGEN -1.4%, $ERIC -1.1%, $TOT -1.1%, $BBRY -1.1% Notable earnings after Monday's close $AMBC, $APEI, $ARCW, $ARNA, $ASEI, $ATHX, $BDE, $CALL, $CHMI, $CLNE, $CYTX, $DEPO, $DRYS, $DTSI, $EAC, $ELON, $FF, $FMC, $FMI, $FTEK, $FXEN, $GBDC, $GTY, $HALO, $HI, $IPAR, $IPXL, $JUNO, $LPSN, $MBI, $MCC, $MDR, $MNTX, $MODN, $MR, $MTZ, $MVNR, $OME, $OMER, $ONTY, $OPK, $ORIG, $PAAS, $PEIX, $PINC, $PVA, $RAX, $REN, $SCLN, $SF, $SFXE, $TCRD, $TEP, $TRQ, $TTEC, $UNXL, $VRTU, $XON, $YY, $ZGNX thanks ginny!
janner0814: Thanks ginny, as you know I read ALL of your posts. Darn... I hesitated on buying puts or going long ATM Apr1 strangle on $SLB. $MU is looking interesting for a toe dip... one share buy? Jus to "stay engaged?" @ginny: "Gapping down: $EDAP -5.8%, $CNAT -4.7%, $TRUE -3.6%, $GENE -3.3%, $ZIOP -3.2%, $SIGM -2.8%, $AXTA -2.5%, $BHP -1.8%, -1.8%, $OAS -1.6%, $NBG -1.6%, $RIG -1.5%, $CHK -1.4%, $SDRL -1%, $SLB -0.8%, $BP -0.6%, $MU -0.5%"
GreenGhost: $Spot oil $USO ; looking for a reversal out of this one here; 52.5 was resistance today; got a wee little overshoot due to Saudi/Yemen geopolitical tensions I suspect. Look at $OIH, $BP, $XOM et al today; most all sold right out of the gate this morn ...
henrik511: $BP - setting up for a nice short RHRN. Looks like the top of the right shoulder is forming in a H&S formation. May be early, but look for confirmation aroung $38. Lots of head winds for BP. If they have to cut or suspend dividend this could easily drop 10%. My target based on H&S formation is $33.25
dkoran: $BP- Well, i got stopped out on my May 37 puts. I usually stay away from these oils but did not see the British Govt stepping in to prop them up.
GreenGhost: @janner0814 $TSO shows what I know ; just checked out refinery location map ; since they were my client they've traded their Gulf locations for some of $CVRs and $COPs former assets on left coast; no new refineries built since 1970s such just musical chairs among players; think that's the old $BP refinery is Washington. http://tsocorp.com/about-tesoro/locations/
dkoran: $BP- options action crowd was very bearish on fridays show on big oil and ability for them to meet dividend payouts. I shorted $BP today with May 37 Puts.
janner0814: @Lou: "...while I agree that the $BP chart was an excellent tool to illustrate what happens when the descent begins and accelerates, we all know that $LL is no $BP and doesn't have the assets and global reach to serve as a parachute to save it f ...
janner0814: @GreenGhost A friend wrote me about buying the bounce in $LL two days back. I sent him a snapshot of the $BP chart during following the rig fire... April 2010.
Visit the Trading Forum to join in the discussion.
| | |
| --- | --- |
| Stock Price | $USD 43.14 |
| Change | -1.95% |
| Volume | 6,189,950 |
BP PLC is an integrated oil and gas company. The company explores for oil and natural gas and also engages in refining, manufacturing, marketing, transportation, and supply and trading of crude oil, petroleum, petrochemicals products and related services.
Request Video of BP
Already a member?
Sign in here.
Earnings
October 30th, 2018 - 2018 Q3 Earnings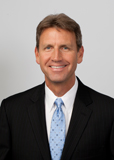 Dan Fitzpatrick
Stock Market Mentor gives you EVERYTHING you need to succeed in the market; all in one place. How easy is that? Dan Fitzpatrick and his elite community of traders share trading ideas, strategies and much more. Dan Fitzpatrick--a world class Technical Analyst, trading coach and regular CNBC contributor--gives you access to all of this with a 14 day FREE membership. Get started TODAY and start trading better TOMORROW with the following premium content:
Nightly video Strategy Sessions with a game plan for tomorrow
Got a stock you want Dan to look at? Just ask.
Patent pending video alerts instantly delivered to you when one of Dan's trading signals is triggered. This is not your typical price alert. This is a short video explaining the action you need to take to make money. No more "Woulda, coulda, shoulda"
Access to over 58,800 stock analysis videos
Access an ever expanding library (58,800) of educational videos that will save you time and make you money
Join a team of friends and traders that have one thing in common; a burning desire to succeed.

Become a Member Today!
Gain immediate access to all our exclusive articles, features, how-to's, discussion group and much more...
Satisfaction Guaranteed!
Your Stock Market Mentor membership comes with a 14 day, no questions asked, 100% money back guarantee!