Cenovus Energy Inc (NYSE:CVE)
Bands Volume 200 SMA 50 SMA 20 SMA Videos Alerts Articles Events

Mikev200: $CVE HOD someone mentioned this awhile back :) thank you
gt: @Mikev200 $CVE it's an @scottrades :D and yes, ty
Mikev200: $CVE getting some volume
Mikev200: $CVE HOD @scottrades post awhile back
scottrades: @Mikev200 $CVE If you ignore the part where it went down, I totally nailed it! LOL
Mikev200: @scottrades $CVE :) But your post alerted me to keep an eye on it.
Mikev200: $CVE nice close
RiskReward: $CVE nice recovery after a brief visit last week below the 50-day line. Same thing happened last December before it went up 30% Shorter-term moving averages are pinching together again and if the 50 catches up would make it even more attractive. Worth watching closely. Might need more tightening before it blasts upward again.
Docoof: @snowbound #Swing I don't come near to meeting the prerequisite for answering your question, but looking at some of his trades made on Feb 1 or later, it looks like he started positions in $AR, $AAPL, and $CLSK in the first 15 minutes of trading and $CVE in the first 30 minutes. (I know there's a chance the above might be utterly irrelevant to what you're asking—sorry if it is.)
marklesparkle: @Docoof $AR $AAPL $CLSK $CVE #Swing Geez you don't have anything else to do?
snowbound: @Docoof $AR $AAPL $CLSK $CVE #Swing Thank you very much . Please , always feel free . I appreciate hearing from you . Scott doesn't strike me as someone who professes rules so he can make many exceptions so perhaps he'll blue - box in . It was covered from different angles at different junctures but there was also Q + A on it as well . Its key .
Docoof: @marklesparkle $AR $AAPL $CLSK $CVE #Swing My response is: In a note to fans Sunday evening, Tom Brady said he's returning to the Tampa Bay Buccaneers for his 23rd season in the NFL. Brady announced his decision on Twitter and Instagram, saying he has "unfinished business." "These past two months I've realized my place is still on the field and not in the stands," Brady wrote. "That time will come. But it's not now. I love my teammates, and I love my supportive family. They make it all possible. I'm coming back for my 23rd season in Tampa."
marklesparkle: @Docoof $AR $AAPL $CLSK $CVE #Swing ok whatever. I have no clue what this means picking apart 15 min entries with Scott
Mikev200: @scottrades $SPY $QQQ Checkout your $CVE forum shoutout. Nice volume yesterday.
scottrades: @Mikev200 $SPY $QQQ $CVE Niiiiiiiiice! I still have it.
scottrades: Moved a stop up on $CVE to today's low.
scottrades: Out of $SU $GDX and $CVE. Partial profits on $TAN
Cjauger: @scottrades $SU $GDX $CVE $TAN Was stopped out of $XOM and $GDX at a nice profit. I remember your advice -move stops up -this trade should not turn into a loss I did both.
scottrades: @Cjauger $SU $GDX $CVE $TAN $XOM Great trading. Now we watch for re-entries if they present themselves.
Cjauger: @scottrades $SU $GDX $CVE $TAN $XOM I was tempted to re-initiate
scottrades: My notes: $SPY Squeeze the Bears + Trap The Bulls. $QQQ Eyes on 318 $GLD Still strong but extended. $GDX I heard the ducks quacking. $URA Above all the MAs $TAN Solar Power Move $XLE Biggest Daily Volume since 2020 $DBC Biggest Daily Volume since 2019 $QID Above the MAs. $GBTC Still in a range. $FNV Wide range $NEM Looking for Daily consolidation $AEM Same $WPM Big give back $GOLD Still ok but extended. $SSRM Big volume wide range. $ZIM Earnings tomorrow. $SBLK Holding the 21 EMA $MATX Flag $RUN Nice volume $CSIQ OH Canada! $SPWR Power move. $CVX Didn't break LOD $CVE I'm out but the trend is fine. Watching for another entry. $SU Filled the gap $XOM Extended. $BROS Building a base under the 50 Day
Mikev200: $CVE @scottrades call from last week moving nicely Thx!
scottrades: $CVE Holding the 21 EMA
scottrades: $CVE Potentially Setting up..
scottrades: @scottrades $CVE I bought a little of this on the move.
Mikev200: $CVE holding my starter
scottrades: My notes: $SPY Death by 1000 Cuts $QQQ Push back at the 21 EMA $GLD Still in trend $GDX Bought some back today $XLE Still good. $OIH In trend $XLV Above the 200 Day $XME Still going..but hard to buy here $SMH Base Building $GBTC: Switzerland's City of Lugano will make Bitcoin legal tender. $NEM Miners are still trending nicely $FNV Close to the highs $GOLD Watch 23.60 $EGO Watch 11.40 $WPM Watching for a re-entry $SSRM Watch 21 $SU Still have some $XOM Still in trend $CVX Extended $LPI Watch 80 $DVN Still above the MAs $CVE Holding the 21 EMA $ZIM Nice breakout today $GSL Working but extended $SBLK Watch 30 $UNH Working $ANTM Working
scottrades: My notes: $SPY Choppy under the MAs $QQQ Same $SMH Still under the 200 Day $ARKK Needs a base $GLD Hard to buy but worth watching $GDX Bought this today $XLE Still working but extended. $OIH Downside move but holding the 21 EMA $XME Extended. $GBTC Closed above the 50 Day $AAPL Running into Resistance. $TSLA Running into resistance. $NVDA Building a base $GOOGL Same $GOLD Close to resistance. $NEM Nice move off the 8EMA $WPM Big volume today. $EGO Great volume off the 8EMA. $SU Watch today's low $IMO Still ok. $CPE Extended. $CVE Holding the 8EMA $AR Breaking out of a cup $FANG Still in trend. $COP Still working $CTRA Still working. $BTU Wait for a pullback now $ARCH New the highs $ANTM Tight along the 50 Day $CNC Close to the 50 day $MP Mentioned in the forum, watch today's low $MEOH Pulling back to the 8EMA
scottrades: My notes: $SPY Lower Highs Everywhere! $QQQ Back above the 8 Day but still a lower high $SMH Right under the 200 Day $XLE / $OIH Flag $XME Breaking out. $HACK Cyber Security Stocks Catching a bid. $TAN Needs a higher low. $ARKK Bounce! $GLD Back to the 8EMA $GDX Consolidating #Bitcoin Moving with Tech. $NVDA Bought this today $AMD Potential Higher Low $MU Above the 50 Day $TSM Careful here. $MRVL Holding right around the 200 Day $ON Not even allowed to get to the 200 Day $FCX Strong break on volume $BTU Upside reversal but running into some resistance. $AA Still strong. $MP Closed above the 50 Day on volume. $ZIM Holding the 21 EMA again. $AR Cup $XOM Channel $CVE Flag $CVX Breaking out. $SU Good Volume today.
scottrades: $CVE Down on Earnings. I had a tiny position (small enough to forget about) with a stop on it and it got triggered today at the open.
nitetrader: @scottrades $CVE like you say - I didn't have a good cushion per-earnings so I closed my position yesterday :)
scottrades: @nitetrader $CVE Great job!!
scottrades: Moving a swing stop up on $CVE to today's low.
Cjauger: $AA, $CVE working adding a few $XOP
Cjauger: sold everything $AA, $CVE and $XOP. Holding a small $HUT position
scottrades: $CVE not getting hit as hard, that's nice to see.
scottrades: Taking off a bit of $CVE for protection. Trend is fine, but just want to make sure I'm locking some in on this trade.
scottrades: @scottrades $CVE Stop on the rest at Breakeven. Worst case scenario is that I made money.
Cjauger: $AA, $CVE and $AAPL working
bRobert: @Cjauger $AA $CVE $AAPL Truly All energy is working some extra energy needed for breakout in $XOP from top of range WEEKLY has very tight congestion COILED > 20W
manoli77: $CVE new 52-week high
Cjauger: @manoli77 $CVE yes, this one is working
Pokersmith: @manoli77 $CVE Really nice action, nice chart
scottrades: Looking to get lighter into the close. Likely sell all my $AAPL and $TSLA for profit protection. Still holding some $SSO $CVE and $ZIM from a few days ago.
bRobert: @scottrades $AAPL $TSLA $SSO $CVE $ZIM Lighter .....ride your PTON while trading
scottrades: @bRobert $AAPL $TSLA $SSO $CVE $ZIM LOL! We haven't bought one yet...
bRobert: @scottrades $AAPL $TSLA $SSO $CVE $ZIM they are getting cheaper I actually do the classes Stream on apple tv to big screen Ride another vehicle Actually better
marklesparkle: @scottrades $AAPL $TSLA $SSO $CVE $ZIM I'm looking into a TONAL
marklesparkle: @marklesparkle $AAPL $TSLA $SSO $CVE $ZIM Might be more of a mirror than a clothes hanger
scottrades: Team: I will be away from the forum tomorrow! Here are my video notes: $SPY We have a Daily Higher Low, need a higher high. $QQQ Earnings (Russian) Roulette. $XLE Still working $XOP Clear resistance $XLF Above the MAs. $XLU Not a sector I tend to trade but close to the 50 Day $XLP Popping out of a slope line. #Bitcoin High Correlation to the Nasdaq. $AMZN Big move After Hours $FB Big miss, is all the selling done? $TSLA Took some off the 200 Day and sold it today. $AAPL Closed a swing off the 50 Day. $CVE Sold some today but holding the rest $APA Still in an uptrend. $CLR Big cup $MGY Watch over today's high. $HES Watch 95.10 $LNG Still above the 8EMA $CF in trend. $DVN Trending up $AA Stopped at resistance but had great volume $ZIM Still working. $GOGL Watch 10. Pays a nice Divy
scottrades: Still holding $CVE. Held through the PB. Moved stop up to LOD.
mallegjrm: @scottrades $CVE What is PB?
scottrades: @mallegjrm $CVE Pullback.
mallegjrm: @scottrades $CVE Pull Back?
Pokersmith: @mallegjrm $CVE PB = Pullback
mallegjrm: @scottrades $CVE Should add to Definitions?
jmscap: $CVE - seems to be some nice buying into the close...below average daily volume...as @scottrades noted the $XLE is a bit extended. Long $CVE...at least before earnings!
scottrades: Adding to $CVE
scottrades: @jmscap $CVE $XLE Same, I'll likely sell before Earnings.
scottrades: ...
Some of the Oil and Gas stocks are still holding up in trend like $SU, $CVE, $AR, and $EOG. I can also see a little tight flag on $CF which is an AG Stock.

Watch to see how the leaders act as they run into some supply zones here. $TSLA, $AAPL, $NV ...
DAN: Good morning Team! Mostly green on the screen this morning as we get into Day 3 of a Rally attempt. While we are still under some of the key moving averages, I would expect a retest of some kind over the next few days or even weeks. The test being su ...
msing3: @DAN $MSTR $SU $CVE $AR $EOG $CF $TSLA $AAPL $NVDA $FB $GOOGL $NFLX $MSFT $SPX $COMPQX #Bitcoin #Ethereum LOL....I luv it, thanks for the reminder.
scottrades: Buying a starter in $CVE. Stop under yesterdays low.
scottrades: @scottrades $CVE Earnings Feb 8. Will assess closer to the date if I'm still in it.
scottrades: Adding a tiny bit of $CVE into the close.
scottrades: My notes: $SPY 3 Days Up $QQQ Back above the 200 Day but still lagging. $XLE New Highs $OIH Close to the highs $XOP Close to the highs $XLF Back above the 50 Day $XLP See the slope? $SMH Holding the 200 Day. #Bitcoin at resistance. #Ethereum outperforming again. $GBTC currently trading at a 25% Discount to NAV. $SU Nice move, earnings tomorrow $CVE Took this today $APA Short base $MGY Clear resistance $BP Flag $XOM Big move today. $LNG Pokersmith mention. $ZIM Still holding. $DAC a tad extended.. $CF Mentioned this morning in my note. $MOS Boom! $PM Earning next week. Short base. $AAPL Working, but remember what's overhead. $TSLA nice move off the 200 Day $NVDA Off the 200 Day. $MSFT Trying to base, patience needed imo. $GOOGL Big move AH on Earnings, let's see how it trades tomorrow. 20:1 Stock split! $PYPL Getting crushed AH.
scottrades: ...
The sectors I'll be focused on today are the TMLs like $TSLA, $AAPL, $MSFT and $NVDA. I'll also be watching the $XLE Stocks like $APA, $CVE, $SU, $WMB, $PDCE, $CNX, $CTVA and the shippers like $ZIM.

Ignore the noise and follow the boun ...
scottrades: My notes: $SPY Nowhere to Hide. $QQQ Under the MAs $XLE Sill in trend. $GLD Broke a key support zone but closed above. #Crypto Biden to Regulate as a Matter of National Security: https://www.barrons.com/articles/white-house-executive-action-regulate-cryptos-national-security-51643312454 $TSLA Watch around the 200 Day $AMD Watch around the 200 Day. $TER Watch for a rebound trade. $AAPL Still prints money. Watch to see how it acts tomorrow. $MSFT Trying to base along the 200 Day $NVDA Same $APA Still above the MAs. $SU Above the MAs $XOM Above the MAs $CVE Flagging above the Mas $CVS Good volume
JosephM: $CVE...looks interesting. Oh Canada!
NickSingh: Bought $CVE AH @$12.06, ER tomm before, may be this will follow the action in $DVN AH today
Bridget: $GEL $CVE $UNFI all had great set-ups that we were able to take advantage of at OMM to get in before the breakout. Buy near the 50dMA in the squeeze. Better than waiting to get in after the breakout.
gtr89: @Bridget $GEL $CVE $UNFI I followed you into the $UNFI trade. Great call! (Pun intended)
bRobert: @Bridget $GEL $CVE $UNFI Amen. Own the breakout
msing3: @Bridget $GEL $CVE $UNFI $GEL......thanks for the call, couldn't get a complete fill today but will try again tomorrow .
RoderickKnoll: $cve popping today
DAN: ...
$CVE -- Heavy supply at $10.50.
$SU -- Nice uptrend and the test will be at $35.

issues: @DAN $DNR I took a loss on $DNR and won't be penalized with wash sale. So I prefer $CVE. Chart for $CHEF look enticing and maybe delicious. err steady she goes.
Bob G: @issues $DNR $CVE $CHEF I like CHEF right here. 50dma and 200dma are moving up. Price is cruising up the 50dma and a good support line at $32 looks to be holding through a lot of the volatility. Price convergence looks to be coming together around $33 so the next couple of days should be worth watching. IMO
clamtown: @Bridget $XLP $GIS $K $CPB $KHC $XRT $M $KR $COH $XOP $ESV $RIG $MRO $APC $CVE $XLI $XBI $SMH $MCHP $AMAT $AAPL $AVGO $SWKS $ADBE $MLCO $BBBY $BBRY $FDX $FOLD $PX $NOC $TWX $ROP $ALNY $VST $TSG $BEDU $ADNT $SNDR #Notes $AXP You mentioned this one the other day. Any changes.
Bridget: #Notes $XLP - these consumer products were down on $GIS earnings $K $CPB $KHC $XRT - retail stocks falling lower $M $KR $COH $XOP - oil performing well. Good liquid stocks $ESV $RIG $MRO $APC $CVE $XLI - hit new highs $XBI - close to breaking higher out of flag $SMH - this rally is fizzling $MCHP $AMAT $AAPL - broke support at he 50dMA, $AVGO $SWKS - breaking down $ADBE - struggling to hold trendline after earnings $MLCO - gapped up this morning but then sold off $BBBY - hit a new low after earnings Breakouts $BBRY $FDX $FOLD $PX $NOC $TWX $ROP $ALNY IPOs working $VST $TSG $BEDU $ADNT $SNDR
bRobert:
Bridget: @bRobert $XLP $GIS $K $CPB $KHC $XRT $M $KR $COH $XOP $ESV $RIG $MRO $APC $CVE $XLI $XBI $SMH $MCHP $AMAT $AAPL $AVGO $SWKS $ADBE $MLCO $BBBY $BBRY $FDX $FOLD $PX $NOC $TWX $ROP $ALNY $VST $TSG $BEDU $ADNT $SNDR #Notes I agree that this is likely just a pause, not a top.
lostsheep: #bullish candlestick scans on TOS- fwiw- these are some stocks that looked interesting based on some preset scans. Matching low- $CMCM,$LAZ Three inside up- $DNKN,$RS,$ULTA, Piercing line- $TASR,$GOGO,$CVE Three outside up- $WETF,$CDK
Tim: ...
In summery, strong companies are stable, whether growth oriented ($APA, $CNQ, $DVN, $EGN, $MRO, $SLB, $SU), growth and income ($CVE, $CVX, $COP, $KMI, $OKE, $TOT), or aggressive growth ($EOG, $HAL, $NOV).

A related report addresses those companies ...
msb: @woodman - $CVE - Another energy stock for you. John Najarian mentioned it on Half Time today. I love the chart.
issues: @dkoran $CVE Two others in the same group are $YPF and $WMB. $WMB has increasing quarterly earnings (.23 .23 .33) with a 33 growth rate. Look at this vol. squeeze, very tight, very nice as it's slanting upward. This would be our choice. We just bought a starter position in $WMB. We just bought $CVE. We like the chart.
Tim S: Notable earnings before Thursday's open $ABB, $ABX, $ACOR, $AFSI, $APA, $ASPS, $AVP, $BBW, $BG, $BKW, $BWA, $CAB, $COR, $CPN, $CRNT, $CVE, $DBD, $DISCA, $ECA, EQM, $EQT, $FAF, $GG, $GNC, $GNRC, $GT, $HIMX, $HOT, $IFF, $JAH, $LPX, $LYG, $MFA, $MFC, $MPEL, NGLS, $NLSN, $NTWK, $O, OAK, OMG, $ONE, $ORB, $OWW, $PAG, $PDS, $PEP, $PES, $PVR, $Q, $RTIX, $SHPG, $SKYW, $SON, $STC, $SYNT, $TAP, $TCK, $TRGT, $VNDA, $VNTV, $WBC, WSO
:
Tim S: Notable earnings before Thursday's open $AB, $ABB, $ACAT, $AIXG, $ALK, $ALV, $ALXN, $AN, $ASPS, $AVT, $BC, $BEN, $BG, $BLL, $BMS, $BSX, $CAB, $CAJ, $CAM, $CCE, $CELG, $CFX, $CL, $CLI, $CMS, $CRI, $CS, $CSH, $CVE, $CWEI, $DFT, $DLX, $DNKN, $DO, $DOW, $DST, $ELN, EQM, $EQT, $ERIC, $ESI, $F, $FAF, $FLIR, $GG, $GNC, $GNRC, $HERO, $HOT, $HSY, $ICLR, $IMAX, IP, $JNS, $KKR, $KMT, $LAZ, $LEG, $LTM, $LUV, $MCK, $MDP, $MDSO, $MGI, $MJN, $MMM, $MO, $NBL, $ODFL, $ORI, $PACR, $PCP, $PDS, $PHM, $POT, $PTEN, $PVR, $QSII, $RCI, $RCL, $RDWR, $RS, $RTN, $RYN, $SEIC, $SHPG, $SIRI, $SJR, $SLAB, $STC, $TDY, $TKR, $TROW, $UA, $UFS, $USG, $VCI, $VDSI, $VLY, $VNTV, $WAB, $WCC, $WRLD, $XEL, $XRX, $YNDX, ZMH
moneytaker: ...
$CVE,118,97,35.83
$DLX,116,98,31.26
$DOV,109,98,60.6
$DRH,112,99,10.35
$F,114,99,10.42
FCE.A,113,100,16.83
$FLS,107,98,131.88
$FMC,111,99,57.96
$FNF,107,100,19.93
$GE,109,100,22.24
$GILD,116,100,66.77
$H,111,99,41.1
$HBAN,112,98,7.05
$H ...
Tricia: EArnings Before the bell: $ALXN, $AOL, $ARMH, $ATI, $BA, $BMY, $CAT, $CBE, $COP, $CP, $CVE, $DAL, $DLR, $DRH, $ECA, $ELN, $F, $GD, $GLW, $HCBK, $HES, $JBLU, $LCC, $LLY, LO, $LVLT, $MSI, $MT, $NDAQ, $NLSN, $NOC, NYB, $OCR, $PDS, $PEP, $PX, $REGN, $ROK, $SO, $SWI, $TEL, $TMO, $TROW, $UMC, $USG, $WLP, $WYN EArnings after the bell $AEM, $AKAM, $AMP, $AVB, $BCR, $CCI, $CDNS, $CLF, $CMO, $CROX, $CTXS, $CYH, $DRE, $EQR, $FLEX, $FTNT, $ISIL, $KBR, $LRCX, $LSI, $LVS, $OI, $OII, $ORLY, $STR, $SUSQ, $SYMC, $TER, $TEX, $TSCO, $TSLA, $V, $VAR, $WDC, $WFM, $WLL, $ZNGA Good luck everyone and have a Grand day!
icbusiness: I work there - here are the main oil players...Fort McMurray - this region is absolutely booming $CNQ, Canadian Natural Resources cnq.t, $SU, Suncor, su.t, $IMO, (Imperial oil - Syncrude), $CAT, RDS.A, (Shell), COSFW, Canadian Oil Sands, cos.t, $CVE, cve.t, $BQI, tic.v, (.t = TSX Toronto .v = Vancouver exchange) other Mining Equipment players FTT.T (Finning cat dealer in Alberta) - big player Bucyrus (to be bought by cat) BUCY JOYG, Joy global JOYG (P&H Shovels). WJX.V, (Wajax - Hitachi dealer in Alberta) $TEX, Terex (small player) (Terex MIning Division wassold to BUCY last year) + $HAL Haiburton, $CLH, Clean Harbors, Titanium Corp is hot TIC.V Edited on Apr 28, 2011 20:05 Edited on Apr 28, 2011 20:05 Edited on Apr 28, 2011 20:07 Edited on Apr 28, 2011 20:07
icbusiness: $CNQ, Canadian Natural Resources cnq.t $SU, Suncor, su.t, $CAT, RDS.A, (Shell), COSFW, (Canadian Oil Sands) cos.un $CVE, Cenovis) cve.t $BQI, (Oilsands Quest) TIC.V (Titanium Corp of Canada)
brodyborder: SU;CVE;NOA - Some ideas to look at for Canadian oil players. Disclosure: I own NOA. $SU popped above upper BB on huge volume today (mentioned earlier in forum), $CVE bounced on 1.5 $X average volume already today. Both are oil sands plays. $NOA is a contractor to most of the oil sand players- $NOA earnings 2/1. $NOA down almost 6% today - have not seen any company specific news, although it is up approximately 50% since October.
jamesg: ...
$NOA and $CVE - The is no question that the drilling ban and the new regulations from Congress are going to decrease oil production out of the gulf, while overall global oil demand will continue to increase. One of the places that shows promise is ...
jamesg: $BP - In light of this disaster it's likely going to be more difficult to increase the U.S. domestic supply of oil. That will make supply all the tighter around the world. I would suggest looking at Canadaian Oil Sands as sort of a safe haven for investing in the energy sector. I have read that they are expected to increase annual production over many years. @Raymond James recommends Cenovus Energy symbol $CVE, which is a Encana (ECA) spin-off. Please do you own homework but I think this is a good long term investment.
richard9f: $BMO, $CVE, $CP A few Canada-based cos that are near bullish crosses on their 10/20/50 daily ema's.
eileff: $ECA , $CVE What are fellow members who were in $ECA before the split into two companies doing with their shares? Are the companies likely to trade in tandem or does one offer better prospects?
richard9f: $ECA Hi @Eileff, I'm holding both for the moment and they are not trading in tandem. $ECA is the pure nat gas co and is being lifted by the XTO deal as it is a much more attractive acquisition candidate now. . $CVE is the oil E&P and refining co that will need some quarters under its belt to get some analyst coverage. With ECA's ramp, I've sold some and have a trailng stop on the rest. $CVE, as long as it holds near 24/25 I will hold into Jan. I think there will be better prospects in this space though and will sell $CVE on a pop in the new year.
richard9f: $ECA Right, it starts trading today on the NYSE as two companies. $ECA shareholders received one share of of $CVE for each share owned. $CVE traded at 25.38 and indications on $ECA are 28.30. Combined 53.68 is up over ECA's close yesterday of 51.09. It will be interesting to see which company draws more interest, the oil co $CVE or the nat gas co ECA.
Visit the Trading Forum to join in the discussion.
| | |
| --- | --- |
| Stock Price | $17.64 |
| Change | -6.91% |
| Volume | 12,347,500 |
Cenovus Energy Inc. along with its subsidiaries develops, produces and markets crude oil, natural gas, and natural gas liquids in Canada with refining operations in the United States.
Request Video of CVE
Already a member?
Sign in here.
Earnings
July 28th, 2022 - 2022 Q2 Earnings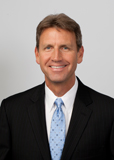 Dan Fitzpatrick
Stock Market Mentor gives you EVERYTHING you need to succeed in the market; all in one place. How easy is that? Dan Fitzpatrick and his elite community of traders share trading ideas, strategies and much more. Dan Fitzpatrick--a world class Technical Analyst, trading coach and regular CNBC contributor--gives you access to all of this with a 30 day trial membership for just $7.77. Get started TODAY and start trading better TOMORROW with the following premium content:
Nightly video Strategy Sessions with a game plan for tomorrow
Got a stock you want Dan to look at? Just ask.
Patent pending video alerts instantly delivered to you when one of Dan's trading signals is triggered. This is not your typical price alert. This is a short video explaining the action you need to take to make money. No more "Woulda, coulda, shoulda"
Access to over 87,700 stock analysis videos
Access an ever expanding library (87,700) of educational videos that will save you time and make you money
Join a team of friends and traders that have one thing in common; a burning desire to succeed.

Become a Member Today!
Gain immediate access to all our exclusive articles, features, how-to's, discussion group and much more...
Satisfaction Guaranteed!
Your Stock Market Mentor membership comes with a 30 day, no questions asked, 100% money back guarantee!