Beyond Meat Inc. (NASDAQ:BYND)
Bands Volume 200 SMA 50 SMA 20 SMA Videos Alerts Articles Events

bRobert: $BYND .Squeeze out pouring out the bottom Bear flag target $100 . H&S . top target in the neighborhood of . $60 . SMALL partial put position $CGC . $15 bear flag target . Watching for trigger to add to PUT position . $DVA . >50d . $62/$70+ Long calls
traderbren: $BYND -- still heading south...gunning to close the gap on the downside at 105ish...and possibly lower.
traderbren: $BYND - still heading south! Closed out my short yesterday after 5 days. Looks to be heading to close the gap below at $102ish NP
debeers: SOMETIMES ITS A GREAT IDEA TO LOOK AT WHAT ISN'T WORKING THIS IS THE BOO!!! list for today: DON'T TOUCH $SBAC/$GS/$DXCM/$BYND/$RGLD/$USLV/$SEDG/$JNUG/$PSGS/$SES
bRobert: @debeers $SBAC $GS $DXCM $BYND $RGLD $USLV $SEDG $JNUG $PSGS $SES $DXCM is working in a longer time frame Consolidation for next level $PODD same
shoredriver: $BYND Up 16% in pre on news of $MCD piloting it's product in Canada.....
bRobert: @shoredriver $BYND $MCD that move is beyond me $MCD $217 reversal measured move target 1
debeers: @bRobert $BYND $MCD Let me clear it up for you-$BYND just introduced a new product--ergo the bump.AT MCDONALD'S
bRobert: @debeers $BYND $MCD eg Move in $SPR is from $BA Thx for clearing that up
Sluggo: @jr3345 $HIIQ $CGC $CRON $CGC $CRON $CGC $CRON $KBH $LGIH $FB $BYND $MCD $BYND $MCD $BYND $MCD $BYND $MCD $SPR $BA $QQQ $QQQ $ITB $LGIH $HOV $JBL $BA $SPY $XHB $ITB $SPY $XHB $ITB $SPY $XHB $ITB $CGC $CRON $HEXO $TLRY $VFF $URI $HRI $I $VMI $ALGN $I ...
Sluggo: @bRobert $HIIQ $CGC $CRON $KBH $LGIH $FB $BYND $MCD $SPR $BA $QQQ $ITB $HOV $JBL $SPY $XHB $HEXO $TLRY $VFF $URI $HRI $I $VMI $ALGN $BX $KKR $SYK $KLAC $LRCX $TLT $XLU $GDX $XLF $JPM $GS $C $NOW $GOOS $ZBRA $psx $GOOGL $GLD $MTUM $FND $ESNT $CPRT $HX ...
phgruver: @shoredriver $BYND $MCD Tim Horton's has been selling $BYND sausage in their restaurants for some time. $MCD is just playing catch up. Still, I like it. Long $MCD from $95.
GOOSE: A TRADE: $BYND STO 10/4/19 160/165 BeCS @.74
baronp0329: @bRobert $SPY Added more $SPY and $IWM Puts yesterday, I see further downside on both. Also, posted on OMM that I've been day trading Puts on $CRON and $BYND from the open. Started $AMD Puts from Bridget's OMM post.
bRobert: @baronp0329 $SPY $IWM $CRON $BYND $AMD Long $SMH $IWMputs
bRobert: @baronp0329 $SPY $IWM $CRON $BYND $AMD $CRON WEEKLY very heavy drip $6 in the conversation Long puts
baronp0329: @bRobert $SPY $IWM $CRON $BYND $AMD Nice trading Robert. Agree with $CRON. Day trading the Sep27 10 Puts, In at 0.18 this morning. Closed 1/2 at 0.35 (too early but staying disciplined with profit taking plan). Remaining 1/2 now have Ask at 0.70. will close before the close. Now, waiting for CNBC to start their somber music to go "MARKETS IN TURMOIL" headline.
bRobert: @baronp0329 $SPY $IWM $CRON $BYND $AMD Looking for failed bounces in $CRON to add Partial profits taken
Hokie54: dan weare also down on our $BYND spread. Can we do something similar to what we diD on $COST?
champ: @cb $ULTA $BLUE ---- $SPY $SSO.....I'm just watching, for now...but $ULTA, is trying to turn......$BYND @ $170, is working ...a real nice continuation move going on, but from this point on, direction is unknown, too late
champ: $BYND, I'm still holding my position, crazy meat.
cb: @champ $ULTA $BLUE $SPY $SSO $BYND Greatly Appreciated, your post on timing has been a vital help, I'm still learning and need to be more precise and not #Overtrade as @Dan has rightly pointed to Trading Size and Frequency many times, which looking back at my anxiousness and biting off to big a size seeing $$$ before they are confirmed has took away my profits that i have made by being patient and frugal.... Doing better at understanding, but Still a work in progress, Thanks for all your post and help!!
champ: @cb $ULTA $BLUE $SPY $SSO $BYND #Overtrade --- Work in progress for everyone, when you #think that you figured it out, thats when we are in trouble.
baronp0329: @scottrades Scott, Most, if not all those talking heads are negative (anti-Trump, anti-Economy...), and it is a waste time to listen to them. I have CNBC or Fox on mute and look at it once in a while for any major news. Better to listen to music to get me pumped up when I'm trading like Guns N Roses, Kanye (young not the new political crap), Jay-Z, The Cure, Journey, Aerosmith, The Cars, Bob Seger. Another good trading morning with long $TSLA calls, $BYND calls, $USO Puts. Closed for good profits. Have a great long weekend to all the SMM / OMM Team.
DAN: @baronp0329 $TSLA $BYND $USO Did you see the new David Chappelle show on Netflix? Funniest line was re/ the Jessie Smolette (sp? Who cares?) hoax. "Two bruthas in Chicago wearing MAGA Hats? Hey, Frank. Find out where Kanye was last night." ;-)
baronp0329: @DAN $TSLA $BYND $USO Hey Dan. No, haven't seen the latest Chapelle concert yet I did get an email from NFLX about it. Chapelle cracks me up! Will watch it this weekend. I've seen him live a couple of times. Have a great long weekend Dan.
DAN: @baronp0329 $TSLA $BYND $USO Thanks baron. You too!
baronp0329: @PhilHarmonic $TSLA $TSLA and $BYND are day trading stocks for me (up or down). Had a good day trade with TSLA Calls for first 25-30 minutes and BYND Calls for 55-60 minutes but I'm waiting to swing trade them until they break above the 50d which looks like short term resistance. Just my simple opinion.
champ: $BYND $MO....might have room, both have positive news.
champ: $BYND...HOD, shorts are covering, could pick-up if this stocks moves through $160.
GOOSE: $BYND I have no trouble buying the options, but a lot of trouble selling the options. Right now I'm trying to BTC a 150/160 BeCS @.30 with the Mark @.225, and they won't take me?????? Oooops, just heard the bell, DONE!!! Have a great weekend everyone.
Robert1965: $SHOP is on a roll looks like another $BYND when it was on the up side
GOOSE: $BYND is not letting me do a 150/160 BeCS, they keep moving the price away from me. I finally was able to do it. $BYND STO 8/23/19 150/160 BeCS for 2.14 Stock under 150, slightly, an ATM Trade.
champ: $BYND @ $154....I'm in this morning, could be in plays for a few days.
GOOSE: TRADES: $ARWR BTO STOCK @32.11 To cover calls. Late post. $BYND STO A 8/23/19 150/160 BeCS @1.40 $GGAL BTO STOCK @15.70 $AUDC STC STOCK @17.68 Made .50 Thank you @Sluggo. Had to lighten up, have too much on my plate. Like the stock tho'.
shoredriver: $BYND....limp....np....
DAN: I don't know if you are holding Beyond Meat stock. I see a few stray posts in the forum...but I don't get the sense that this is a stock that many members are holding. That's a good thing.

I recall mentioning that:

1. The stock is grossly overva ...
JJK: @DAN $TSLA $UBER $APRN $BYND Dan great stuff. Love your perspective with a touch of humor LOL!
gvianello: @DAN $TSLA $UBER $APRN $BYND I advised some friends about the BYND bubble, they wanted to buy when it was at $220, I don't know if they finally did.
debeers: @DAN $TSLA $UBER $APRN $BYND ---The best fundie reason is that it now has 2 competitors. Morningstar Farms and the new Nestle both of which will step on it like a wayward bug.
Herb: $BYND collapsing below the magic 160 2ndary number.
champ: @Herb $BYND --- Al Gore, favorite stock, he has a huge position.
DAN: @champ $BYND Good Lord. If that's true, that's reason enough to sell it. Al Gore is so fat and bloated that he looks like a side of beef.
champ: @DAN $BYND --- It is true...he is a large investor. Was on the News last night.
baronp0329: @DAN $BYND Dan, don't forget that without Al Gore, we would not have the "internet" since he takes credit for inventing it!
CraigReynolds: @champ $BYND I'm a Vegan in a lot of respects for health purposes, would like to try Beyound Meat product, but stores in Central Ohio, can;t find a store that handles. Could order from Amazon but not that interested.
DAN: @CraigReynolds $BYND My stepson is a vegan. He's tried beyond meat and says he likes the way it tastes, but he's not over the top about it. He eats it when he has a craving for a hamburger. His concern is that it actually has a lot of junk in it. If you read the ingredients, it's not exactly clean. Also, there is competition for it. The patties are in the meat section of my supermarket...and right next to Beyond Meat is a competitor, that's $1 buck cheaper. And most people aren't really going to spend the extra buck because they're probably not going to be swayed by a "new" brand. They'l just go for the cheaper stuff. But it does make sense that Igor is a big investor. That's his type of thing.
tkcoretrader: @DAN $BYND I am not going to say "Where's the beef". I say give me the beef any day. A leg of lamb for a start.
DAN: @tkcoretrader $BYND LOL. Funny! Clara Peller wouldn't be the best spokesperson for Beyond Meat.
DrScience: @borden_john $BYND No meat sweats -- that's for sure! BTW Plant protein isn't fake meat, but in beef-producing states, recrimination is as swift as a Burger King drive-thru line! But, if ya' think about it, Beyond Meat is actually BEFORE Meat, simply bypassing the cows, pigs and chickens as plant processors.
champ: @baronp0329 $BYND --- $AAPL, Yes and that talk got him on the board, a long time ago and he has made 100's of millions of $$$'s, off of that board-position, board-members are insiders, and they can trade the news, before it goes public.
Henry: $BYND The stock is down 38% in less than a month and is still ridiculously expensive. I'd say it's a busted stock, going lower.
baronp0329: @champ $BYND $AAPL That's right...forgot about that! I posted on the OMM side that this morning I missed the good downside setups for $BYND $NFLX $TSLA.
Herb: @champ $BYND $AAPL members of congress are also allowed to do insider trading. I can't quite figure out how that helps the governance of the country. . . . .
champ: @baronp0329 $BYND $AAPL ---- Al Gore, the dancer ..the Macarena, at the 1996, DNC and he is still full of it.
champ: @Herb $BYND $AAPL ---- Nancy Pelosi, and her husband Paul Pelosi, he made millions of $$$'s, he is a great insider, they made enough $$$ to build a very nice Wall around their mansion, with guards, not far from downtown San Francisco, about a mile away.
bknpdx: @DAN $BYND Check out the Impossible Burger. I tried it at a restaurant in Las Vegas and it was really good. This company is still a private company, but are now are in all of the Burger King's. Not sure I'd recommend a BK burger, but definitely can try it here if curious. The major difference to the BYND burger is the 'heme' derived from soy leghemoglobin which gives the Impossible Burger it's meat-like texture and real meat feel.
debeers: @DAN $BYND -Morningstar Farms priced 20% below Beyond meat in the supermarkets--FYI
stairm01: @CraigReynolds $BYND I'm in Utica, Ohio and the Beyond Burgers are in all of the Kroger stores in Columbus, Mt. Vernon, Newark and Johnstown. My wife and I are also Vegan and we do eat many of these. They are good.
CraigReynolds: @stairm01 $BYND Thanks I'm in Marion. was in Columbus and did stop at Kroger. Asked the meat department person and did not believe they have. really haven't looked in the big city that much.
Sluggo: @DAN $BYND My wife is a Vegan and she showed me a report showing the crappy ingredients in this concoction. I was glad to be a rebel with $SHAK, the Sluggo production, as you call it, until I find another skyrocket along with $SEDG, etc.
TimidTrader: @Henry $BYND I went long but only 50 shares at 165. I did not bother putting a stop in the upper 150's thinking that I might just get stopped out. Now it's 144. I'm still not gonna sell and here is why. Normally, if I have a trade I have defined my r ...
bigbartabs: @champ @DAN... $BYND ... The direction this thing is going, Gore will have a helluva time paying for his house's massive fossil fuel bill.
DAN: @bknpdx $BYND Have tried the impossible burger. Would buy it again any time. It tasted really great.
MtChet: $BYND - Got back in. Low risk buy.
DAN: @MtChet $BYND Personally, I'd sacrifice a bit of potential profit in return for a bit more certainty. If you wait for BYND to recapture the 50-day moving average, you've got evidence that buyers are still wanting the stock at these levels. But as long as you're using a tight stop, at least you know what your risk is here.
MtChet: @DAN $BYND - I plan to add at that point. Stop is tight. Thanks.
Seemaaziz: @DAN $BYND , BYND broke the 50-day @ $164.76 , should we take losses here and wait for the market to stabilize ? my avg price is $168 (2/3) position committed , 1) buy the last 1/3 and avg down. 2) keep a stop below TOL @ 162 3) Sell now since it broke the 50-day ?
BigOx: $BYND at the 50, worth buying?
phgruver: @BigOx $BYND I won't, but at least you can define your risk. The recent low is $158. That's 3.5% below the current trading price. If your are comfortable with that much of a loss, dollar wise as well as percentage wise, then go ahead, with a stop below $158, say $157.93.... In this market, it's a gamble, but it isn't pulling back as much as some other stocks.
BigOx: @phgruver $BYND many thanks
traderbren: $BYND -- getting a bid on the intra-day. Appetite for Alt-Meat continues....for today!
champ: @traderbren $BYND --- Trading stock, however all stocks are trading stocks, for now and the markets are only for traders, it is just that simple.
rachel: ...
$BYND – support at 50—day MA
$TSN – squeeze. Could be ready to break higher. Scalp trade.
$PLNT – going the wrong way. Not what you want to own.
Stocks to learn from:
$COLD – pattern holding. Time to buy was obvious. ...
JohnStockNewb: ...
During my first week I got excited and bought 10 shares of $BYND @$177 then sold it @$198. As it kept skyrocketing I was think of buying more, but logic said hold off I don't have a clue what I am doing. Man, was I glad I did hold off, as the stock ...
gwenzee: @JohnStockNewb $BYND $KL Glad you learned an invaluable lesson. You were damn lucky with BYND. If you had 1/2 of your capital in 1 stock and it tanks.....how would you recuperate?????
JohnStockNewb: @gwenzee $BYND $KL I would pull more money out of my saving account. :-) All kidding aside, that is a great point I had not considered. that. Thank you!
JohnStockNewb: $BYND - Subway just announced they will be offering beyond-meatball sandwiches starting in September!!
phgruver: @JohnStockNewb $BYND Tim Horton's has been offering $BYND sausage in their breakfast sandwiches for some time. I haven't tried them myself, but friends who have say they are really good. The product may have traction.
champ: $BYND ----OUT.....took the $$$'s.
DAN: Good morning. The futures are pointing to a higher open this morning as a deeply oversold market does what oversold markets do: They rebound.

The stated reason for yesterday's selloff is that China has been accused of being a currency manipulator b ...
lostsheep: $BYND gapped up almost 5 bucks and now down nearly 2. Maybe not enough appetite for risk in this market. No pun intended
DAN: @lostsheep $BYND Not a stock that I'd want to own.
Sluggo: @lostsheep $BYND I'll take the hamburger stand $SHAK. It's my way of rebelling against fake meat ;)
TimidTrader: @lostsheep $BYND $ I agree with Dan but could be a good trade if it holds the 170 area. Next support seems to be around 150. Shares still locked up until end of October. I'm tempted to buy at 172 and put a stop at 167. Small loss and could very well go north of 200 again. I would just make sure it's a day trade with a stop and close the position before the bell!
DAN: @Sluggo $BYND $SHAK "Beyond...'Beyond Meat.'"
Sluggo: @DAN $BYND $SHAK Sounds like the Star Trek intro for hamburgers ;-)
GOOSE: TRADES: $BYND 8/9/19 170/175 BeCS @.75 $PAYS BTO STOCK 10.98 $STNE BTO STOCK @35.02
champ: @GOOSE $BYND $PAYS $STNE ---- I'm holding $STNE and it is now @ $35 and this Growth-Stock should be higher before earnings.
traderbren: $BYND - looks like a test of the secondary offering at $160-ish...and got a bid thereafter. Closed my Aug 170 put for a day-trade.
DAN: ...
$BYND -- Think this can't fall further? $140 is a good target...IF the stock falls through the 50-day MA. Gang, this is a bubble stock. When you're inside the bubble, you can't see the needle. When the bubble is popped, you can ...
Jazman0013: Markets... nasty. Not having as much visibility makes decisions a bit trickier. Hard to get as much time for adequate research. For instance, the good buypoint to trade $BYND wasn't that great once I read the news of the secondary stock offerin ...
JohnStockNewb: $LK - I listened to an interesting investors.com podcast with Ivanhoff . Near the end he talks about Luckin Coffee. Here is a summary: - Chinese company started in 2017 - over 2,000 stores in China - another 2,500 LK stores opening this year - Chinese consume ~3 cups/year - younger Chinese starting to drink more coffee, it's a sign of status - LK is now selling their coffee to Starbucks in China - Chinese coffee consumption is expected to boom over the next 10-20 years - Ivanhoff said look for a pullback to around 20, then after earnings report (8/14) look for possible huge upswing He also gave insights into $BYND. Go here if you want to listen to it: https://www.investors.com/how-to-invest/beyond-meat-stock-ipo-stocks/ goto video position -> "32.05" for Luckin Coffee
TimidTrader: $BYND. This looks like an opportunity setting up. Risk/reward. Traded over 240 before earnings and now is in the 170's 50 percent retracement from the highs a week ago. Bynd is more likely to move up another 70 bucks and make a new high versus losing another 70 bucks and going down to 100. Secondary is being offered in the 160's so why would it trade below the secondary? Yes, it's a risky stock but I see more upside more than downside.
spmeyers: @TimidTrader $BYND yes good setup; we need to see an up day with some volume
Mpower27: @TimidTrader $BYND how do you figure it's more likely to go up 70 instead of down 70? With secondary you could argue the float is bigger and makes it easier for shorts to cover/ lessens short squeeze potential.
champ: @Pcdentist $BYND ---- For me, it pays huge profits to have a #Schwab-account --- I would wait for the reversal, before entry and it is possible it won't happen until around $160 but that is always an unknown. New IPO's always have stock offerings, by ...
JohnStockNewb: What I find tough about newer IPOs is there is not enough data history which leaves me to reading the latest news about each business. Seems more speculative to me so I set risks very low just in case. It gives a chance to get in on the ground floor with possible serious growth. Any thoughts? Newer IPOs ============ Crowdstrike Holdings Inc $CRWD <-- still uptrending BridgeBio Pharma Inc $BBIO <-- positive news but no movement Medallia Inc $MDLA <-- positive news but little movement Zoom Video Communications Inc $ZM <-- positive news but little movement I was doing really well on $LK and yesterday big fall and I got stopped out Luckin Coffee Inc $LK After their earnings report this took a big hit... Beyond Meat Inc $BYND
PhilHarmonic: @JohnStockNewb $CRWD $BBIO $MDLA $ZM $LK $BYND My Thoughts -- "possible serious growth" requires that you be a longer term holder and so you would have to keep the stock through many down moves of 10% or greater. You have to decide if your purchase is for a trade or a long term hold. And you have to understand the relationship of position size and stop loss, to risk. And you have to understand that the news you read about a stock is often written by Financial Public Relations folks who are promoting other peoples interests.
JohnStockNewb: @PhilHarmonic $CRWD $BBIO $MDLA $ZM $LK $BYND Thank you for your insights! I am looking at long term but I do not feel secure in making the decisions on new stocks like these since there is so little performance history.
Visit the Trading Forum to join in the discussion.
| | |
| --- | --- |
| Stock Price | $USD 109.12 |
| Change | -1.16% |
| Volume | 10,430,100 |
Request Video of BYND
Already a member?
Sign in here.
Earnings
January 28th, 2020 - 2019 Q4 Earnings
March 16th, 2020 - 2019 Q4 Earnings
March 18th, 2020 - 2019 Q4 Earnings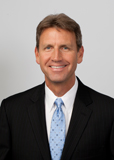 Dan Fitzpatrick
Stock Market Mentor gives you EVERYTHING you need to succeed in the market; all in one place. How easy is that? Dan Fitzpatrick and his elite community of traders share trading ideas, strategies and much more. Dan Fitzpatrick--a world class Technical Analyst, trading coach and regular CNBC contributor--gives you access to all of this with a 14 day FREE membership. Get started TODAY and start trading better TOMORROW with the following premium content:
Nightly video Strategy Sessions with a game plan for tomorrow
Got a stock you want Dan to look at? Just ask.
Patent pending video alerts instantly delivered to you when one of Dan's trading signals is triggered. This is not your typical price alert. This is a short video explaining the action you need to take to make money. No more "Woulda, coulda, shoulda"
Access to over 67,400 stock analysis videos
Access an ever expanding library (67,400) of educational videos that will save you time and make you money
Join a team of friends and traders that have one thing in common; a burning desire to succeed.

Become a Member Today!
Gain immediate access to all our exclusive articles, features, how-to's, discussion group and much more...
Satisfaction Guaranteed!
Your Stock Market Mentor membership comes with a 14 day, no questions asked, 100% money back guarantee!