Beyond Meat Inc. (NASDAQ:BYND)
Bands Volume 200 SMA 50 SMA 20 SMA Videos Alerts Articles Events

shoredriver: $BYND....up bigly in pre on news of ground beef version to be released starting 6/24.....
alfred1939: $BYND Who would buy this companies stock at this price? I know it just a momentum stock but it really does not have "Barriers To Entry". Any of you guys own this?
traderbren: @alfred1939 $BYND - agreed, its nuts (or maybe Beets), but this is not trading on fundies, just pure momo, and short interest. I had calls which I sold yesterday as I didn't want to be a pig given the gain I'd had, but now wish I had continued to hold. At some point this will reverse and offer a phenomenal short....and we might see some beet juice flow out of this paddy. ;-)
alfred1939: @traderbren $BYND LOL If it hits $200 today, I think it would make sense to short.
TimidTrader: @alfred1939 $BYND

It's really more of a squeeze in my opinion. I don't think anyone is trying to by as an investment it's just that with such a small float people are stuck in the trade. I actually took a loss by being long at 185. It started to r ...
DAN: Good morning. Stocks are set to open much higher this morning because of something that happened in Italy which prompted a response via tweet by someone in the White House. The response set up a domino effect that ultimately...is really good for st ...
mpegues: @alfred1939 $BYND It hit 202.80 in pre-market.
scottrades: @traderbren $NUGT $JNUG Nice! I grabbed both right before the close yesterday. (I didn't post it because my entry wasn't ideal) By the way... I've had $BYND's breakfast sandwich at Tim Horton's the last few days. I think it's starting to grow on me! Have a great day sir.
DAN: @TimidTrader $BYND Good call, TimidTrader. Life is too short.
rck89: $LUV , #Airlines - I know that this group is not as exciting as $BYND and the FANGS, but any thoughts on $LUV and this group? They seem to be strong.
bigbartabs: @DAN $BYND ... 3 candle reversals... do you think these have more importance based on a particular situation that they fall within (a profile)? Like maybe stretched, or maybe 3 days of a prior uber run of the same, prior to a pullback, then repeats? I ask because computer trading might be frustrating to normal traders... but there is nothing more predictable than an "IF, THEN, ELSE" line of code... doing black and white buys and sells... over and over again. So if one can determine what a situation is that the Flash Boys (in mass) are looking for... then higher odds of one buying or selling there. Hopefully all that makes sense...
billfumick: I tried to short $BYND right at the open and Fidelity wouldn't lend it to me. So Annoyed!!!
mikespear: @billfumick $BYND why would you not use puts? Liquidity? just asking to learn more about shorting. Thank you for your assistance.
billfumick: @mikespear $BYND You can drive a truck through the spreads AND I have the cash so didn't really need to.
mikespear: @billfumick $BYND understood. Thank you.
billfumick: @mikespear $BYND Sure, sorry if I was being short.... Im just annoyed, lol!!
billfumick: @geothrills $BYND There is no "premium" associated with the stock price.... I just didn't want to pay more than I needed too. Penny wise and dollar foolish as it turns out. Who knew? smh
geothrills: @billfumick $BYND I am short via puts today. Despite wide spreads and huge premiums, I find puts to be safer for an aggressive trade that attempts to counter a short squeeze, as you will have defined your maximum potential loss and won't run the risk of a forced closure if the move goes against you in a big way.
Robert1965: @billfumick $BYND Their interest rate on that short is 80%
mikespear: @billfumick $BYND no issue. I do spreads, iron condors, but am leary about shorting stock directly. The exposure seems too great. But i appreciate hearing a seasoned traders reasoning, thanks again
mikespear: @Robert1965 $BYND robert - please explain what you mean that the interest rate is 80%. thks
DAN: @bigbartabs $BYND LOL. You've spit out a lot of stuff there, bartabs. I wouldn't read too much into the 3 candle reversal. Just follow it through: Underlying condition: Dramatic move higher. Big gap that takes the stock to new highs. The next day, the stock gaps DOWN, completely filling the prior gap and turning everyone who bought yesterday into losers. The stock then falls further and flushes all the top-buyers out. Takeaway: This usually signifies a top as it reveals the "last of the Mohicans" have bought and are now selling. If the stock does NOT continue to fall, then the entire interpretation fails and you're back to square one. Presently, it's tempting to short the stock via a bear call spread above $200. But the stock is such a wild thing that it's more like high maintenance gambling than anything else. Dan
billfumick: Still #Short $TSLA from this morning.... AND Still annoyed about not being able to borrow $BYND
TimidTrader: @billfumick $TSLA $BYND #Short If you want to short then try IB! But I would not short here. I'm very confidant this will go north of 200! Dan told me to sell before earnings at 100. He is a great technician but when it comes to a limited amount of shares In a squeeze one does not have to look at a chart. A stop will burn you with the volatility. This will go north of 200 again and perhaps to 300. But still, I would not short at any level. I will sell at 201 sometime this week!
billfumick: @TimidTrader $TSLA $BYND #Short I wanted to short it at the open.... not necessarily now.
spmeyers: @Bob G $BYND well said Bob G
Robert1965: $BYND did DANS 130/100 Put spread for 14.50 debit, it is time to close it off for a loss for 11.40 credit, since $BYND is up to 161.00 in PM
DAN: @Robert1965 $BYND That trade was closed on 6/13 for a 25% loss.
tkcoretrader: @DAN $BYND The chart reminds be of the parachute ride at 6-Flags.
DAN: @tkcoretrader $BYND Very tough stock to trade with options. I know...because that's what I've been trying to do, and I'm not doing well. :-[
bigbartabs: @Spotdog $BYND ... sausage... ditto... I like real meat thank you.
Herb: $BYND all time high close 168.10
TimidTrader: $BYND Hi all!

I made the mistake of jumping in on this in the low 180's. The momentum was up so I thought I could catch it for a 5 buck move. It turned on me and I did not sell until 158 the next day. I had many chances to get out in the uppe ...
Bob G: @TimidTrader $BYND
Welcome to the club. There isn't a trader in this room that has not done what you just did at some point in their trading career. You give @Dan money every month to learn from his success and his failures. There are a lot of aweso ...
Forexpro: Re: Gold, Russell Additions Good Morning, Friends, Gold futures are up almost a percent this morning (GCQ9 is at 1356, plus 12.30). I'm long some $GLD. Equity futures (the E-minis) are down slightly, oil futures are basically flat. One tidbit I came across; the WSJ notes that several recent IPO stocks will be added to Russell indexes at the end of this month, which will necessitate buying by index funds benchmarked accordingly and others that more or less closely mimic the Russell products. An analyst at $JPM calculates the associated demand at $326 mio for $UBER, $93 mio for $LYFT, $67 mio for $BYND and $26 mio for $PD. All of these stocks will be included in the Russell 1000. Passive funds won't be adding until the end of the month, but the anticipated additional interest can't hurt, and might help. Best of luck today!
phgruver: @Forexpro $GLD $JPM $UBER $LYFT $BYND $PD ...Interesting, but this begs the question, what's coming off the Russel 1000?
Forexpro: @phgruver $GLD $JPM $UBER $LYFT $BYND $PD Good Question, Phgruver, I don't know for sure what's coming off apart from $NXPI, which has been reclassified as non-U.S. Other possible deletions are $MBCN and $AC, according to Barron's. There are, typically, quite a few additions and deletions; the ones I mentioned are just the larger-cap IPOs that will definitely be receiving some attention. I'm not a Russell FTSE subscriber and, sadly, the college friend who was a senior guy at Russell has retired, another of the perils of growing older (and in his case, at least, of becoming a lot wealthier). Sorry not to be of more help; all the best!
DAN: Good morning. Amazing how $BYND continues to defy gravity.
bRobert: @DAN $BYND There's some meat to the story.
Jazman0013: @DAN $BYND indeed. Nice to have a position. Got on late and missed the better entry for the day trade I think. fairly heavy buying volume. I just sold a partial. Profit locked
DAN: @Jazman0013 $BYND Great job!
Jazman0013: @DAN $BYND Thank you. =)
Spotdog: @DAN $BYND Ate some of the sausage last evening. There won't be a second time for me.
Robert1965: $BYND Did anyone follow @DAN on iron condor for $4.66
Geewhiz: @DAN $BYND Day traded the stock for a 2 point gain early morning. Of course I missed the ensuing 8 points up. Then bought 150 puts at 1.85 and sold them 15 minutes later at 3.98. But you have to be decisive and "lucky".
Geewhiz: @Robert1965 $BYND Yes. For 5.75 credit. STO 7/19 120/110/170/180
mikespear: @Geewhiz $BYND i did also
mikespear: @mikespear $BYND My credit was not as high, $4.63
Robert1965: @Geewhiz $BYND Nice
Robert1965: @Geewhiz $BYND when placed your order do you remember bid mid ask, to get the 5.75, I had 5.20 between mid and ask , closer to the mid no fill
Robert1965: @Geewhiz $BYND was it at the mid
Geewhiz: @Robert1965 $BYND Don't remember. Sorry. I even double checked my spreadsheet against broker history since my fill was a surprise. Sold the IC on 6/13.
Jazman0013: $BYND just sold another tranche. Heading out for the rest of the day and regretted not selling near the high earlier. This position from yesterday worked out well. 138 buy to 155 sell. Still shares in.
scottrades: @Jazman0013 $BYND Beauty trade! Jazman!
Jazman0013: @scottrades $BYND thank you Scott and truly appreciate your insights here. I prefer to trade in parts. May not buy the low or sell the high but it does give options all along the way.
shoredriver: @scottrades $BYND ...Sold the 6/14 160's for just above 7 earlier today on last lot...cost basis148ish prior to selling .......
rachel: ...
COTD: $BYND, $AMZN, $TSLA
NEXT WEEK:
G-20 summit. Trade deal...or not?
Fed meeting – starting rate cut...or not?
VIDEO ONE:
$SPX – Big trouble in the Middle East and no one cares. Wall of Worry with lots of foot holds.
$T2108 – ...
Robert1965: @DAN $BYND the 130/100 Bear Put spread you put on for debit of around $16.00 have you got out of it ? I got it for debit of 14.50 a couple days ago can't get out of it. Did you split it up?
DAN: @Robert1965 $BYND Stopped out.
DAN: $BYND -- whew. Big swings in BYND. This stock is defying gravity. Definitely for active traders with an eye to risk management. Downgrade by Bernstein with $123 price target? No problem. Stock up 11%.
Junior1: @DAN $BYND Can I ask how far out your puts are? And with the IV so extreme, is it safe to assume you have a spread?
Reif99: $BYND still hanging tough
BocaRick: @Reif99 $BYND up, but below open price
Junior1: @Reif99 $BYND I'm keeping an eye on the VWAP. Its been below it since 10am... currently at 137 on the intraday.
Gary: $BYND $TSLA $AMZN Hey everyone - We are doing a marketing program to get people to sign up for our Free Chart of the Day. In doing so, Dan did a short video on $BYND, $TSLA and $AMZN. Of course everything we do is available to members so I wanted to get this to you before we send it out to anyone :) Here you go: https://stockmarketmentor.com/2019/06/bynd-tsla-and-amzn-dans-current-take-on-these-three-june-11-2019/ Have a great day. Gary
sierramp: @Gary $BYND $TSLA $AMZN The link isn't working for me Gary.
stevey12: @sierramp $BYND $TSLA $AMZN It looks like you need to add "-2019" to the end of the URL in order to get to the videos.
Robert1965: @DAN $BYND are out of the July 130/100 put spead
traderbren: $BYND - the Alt_Meat freight train continues! Wild momentum in both directions, yesterday and today.
jwstich: @Sluggo $AYX $DATA Traded $BYND this a.m. Very interesting. I had to work very hard to make a minimal amount of money. I don't seem to have the knack for these 59 min. trades....but I am still working on it. Haven't given up yet but I would really enjoy a trade trending for 30/40 minutes in the right direction. (that is the one I have selected)
Sluggo: @jwstich $AYX $DATA $BYND You are a brave person indeed for trading this mojo stock. It reminds me of $TSLA. You cant short the darn thing, and you cant go long for long. Only for the NOT faint of heart. Kinda like Bitcoin ;)
rachel: ...
$BYND – Watching this for more downside. Surprised me today.
$TSLA – Shows you the power of retail buying...and when it starts drying up. Look at the 1-minute chart.
$FIVN – holding at 200-day MA. Still needs to tighten up. TBL ...
traderbren: $BYND - just FYI -- No meat please! Nestle may extend plant-based burger partnership with McDonald's.
BocaRick: @traderbren $BYND downgrade by $JPM down 22 PM
Jazman0013: @traderbren $BYND Nestle 'may'? I posted the Nestle inroads into this space over the weekend. I believe they call it the 'Impossible' burger. Pea protein not soy like the other player. If this behemoth decides to get behind this trend with their distribution and economy of scale then BYND is in for some serious competition. However, large organizations are often good at acquiring assets and then mismanaging them. We shall see. Nose bleed level for the stock price now but... the market will do as it will.
Robert1965: @BocaRick $BYND $JPM Thanks for the info my Dish TV is down for 2 weeks
1winkie: @traderbren $BYND was downgraded to Neutral from Overweight at JPMorgan, which raised the price target to $121 from $120 in the call. This is a valuation downgrade where Beyond Meat now reflects its full profit and growth potential (and maybe then some) in the firm's downgrade. After rising 21% to $169.10 on Monday, the shares have sold off. Maybe a good short
Herb: $BYND BYND Beyond Meat down 12% premarket after lead underwriter JPMorgan downgrades to Neutral, raises tgt to $121 from $120 (168.10) The company had a $9.65 bln valuation at yesterday's close, meaning the stock traded with an enterprise value of almost 45x FY19 sales estimates or 28x FY20 sales estimates. The company posted strong first quarter results and gave encouraging FY19 guidance last week. Still, much of the rally and recent parabolic move to the upside has been fueled by short covering. Yesterday, S3 Capital LLC reported that 51% of the 11.8 mln share float was sold short.
Herb: $ZM down with $BYND. Maybe they think they make fake meat. . . . .
DAN: $SPY $QQQ Gang, the market is getting weaker. Lots of stocks are at the top of their range (see "Growth Stock List"). I am pulling in my horns quite a bit. Not going to watch things go lower. Not in this environment where things are overheated. Sounds weird to say, but I think $BYND has been the "tell" for this market. It ran to the stratosphere, and is now down 20% today. That's what a popping bubble looks like.
TimidTrader: $bynd I went long at 134 today. I now have a stop limit 131/146. This might be called catching a knife, but I think I have defined my risk. I am risking 3 dollars to make 12 dollars. Also, this traded as low as 131.66 and has been over 146. It was in the mid 180s yesterday so hoping to catch a bounce or short squeeze. There is a limited float as well all know. Any help would be appreciated.
DAN: $SPY $QQQ Gang, the market is getting weaker. Lots of stocks are at the top of their range (see "Growth Stock List"). I am pulling in my horns quite a bit. Not going to watch things go lower. Not in this environment where things are ov ...
Jazman0013: @DAN $SPY $QQQ $BYND $GLOB I ramped up the selling myself. 65-70% cash now
alfred1939: $BYND I am a very risk adverse trader and am working on getting through this. Anyone of you guys short or have puts on this stock ?
geothrills: @alfred1939 $BYND I had some bids out for $BYND puts yesterday before the close, but they never hit. Too bad. Not my style to want to chase it down today on the gap, although that would've worked rather well too. Fortunately, I did bag a big win with $SPY puts that I put on during the first hour today (took half off the table before the close).
DAN: @alfred1939 $BYND I have puts. So does @Suz and a few other people that I know of. I think it can go to $100 pretty easily.
alfred1939: @DAN $BYND Good Job!!
rachel: ...
$BYND – looking for $100. Alert $103
$KL – flag pattern.
$RTN – merging with $UTX? Both are down. Not a good sign. Stock for stock deal.
$UTX – broken. Look at volume!
riskmanager: $BYND Defying gravity
Herb: $ZM acting like a $BYND wannabee
coldevinc: $BYND Has anyone out there eaten that? The fake blood beat juice kind of turned me off. Sorry, I don't eat bloody meat..............
Cgress70: @coldevinc $BYND The italian sausage is very, very good.
brett_anderson: sold most of my $BYND on Friday, but held a small position. at $180 (this is friggin nuts!!!), i sold the rest (minus a small, tracking position). i don't get this stock.
coldevinc: @brett_anderson $BYND It is a socially responsible feel good stock. If you buy it you are saving the planet..................... And I'm not being snotty, I'm serious
Jazman0013: @brett_anderson $BYND this segment is taking off. I have been to the food shows and keeping an eye on this trend will make you money. I won't get into the merits or anything else of it. See the post over the weekend to see the competition. They are largely first in the game IPO but what they did can be done again.
Jazman0013: @coldevinc $BYND not my thing. That said, this is popular with a growing segment of the population. Keep a close eye on similar companies but beware Soy products. Soy isn't the healthiest of the proteins.
bogiedog1: @brett_anderson $BYND - I took it for another ride today, the gift that keeps on giving...
Jazman0013: @bogiedog1 $BYND I was busy this morning and missed it. Scary buy point here since I am already in.
Jazman0013: $BYND and the alternative foods segment. When I worked in a lab analyzing fat matrices specifically to chocolate for a number of years there have been some growing trends. I won't get into all of these but you all know them by how much like &ls ...
Geewhiz: @Jazman0013 $BYND Thanks for sharing your expertise. Hope you held onto some of your $BYND. Your comments are great background when reviewing candidates to purchase.
Visit the Trading Forum to join in the discussion.
| | |
| --- | --- |
| Stock Price | $USD 158.97 |
| Change | 1.92% |
| Volume | 1,763,970 |
Request Video of BYND
Already a member?
Sign in here.
Earnings
October 28th, 2019 - 2019 Q3 Earnings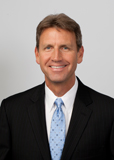 Dan Fitzpatrick
Stock Market Mentor gives you EVERYTHING you need to succeed in the market; all in one place. How easy is that? Dan Fitzpatrick and his elite community of traders share trading ideas, strategies and much more. Dan Fitzpatrick--a world class Technical Analyst, trading coach and regular CNBC contributor--gives you access to all of this with a 14 day FREE membership. Get started TODAY and start trading better TOMORROW with the following premium content:
Nightly video Strategy Sessions with a game plan for tomorrow
Got a stock you want Dan to look at? Just ask.
Patent pending video alerts instantly delivered to you when one of Dan's trading signals is triggered. This is not your typical price alert. This is a short video explaining the action you need to take to make money. No more "Woulda, coulda, shoulda"
Access to over 64,700 stock analysis videos
Access an ever expanding library (64,700) of educational videos that will save you time and make you money
Join a team of friends and traders that have one thing in common; a burning desire to succeed.

Become a Member Today!
Gain immediate access to all our exclusive articles, features, how-to's, discussion group and much more...
Satisfaction Guaranteed!
Your Stock Market Mentor membership comes with a 14 day, no questions asked, 100% money back guarantee!