Beyond Meat Inc. (NASDAQ:BYND)
Bands Volume 200 SMA 50 SMA 20 SMA Videos Alerts Articles Events

bRobert: $BYND Looking for this pullback to complete No add yet Measured move to $160 in conversation with lower swing low trigger
lostsheep: @Cokeman1959 $SAIL $TPX With money sloshing from one side of the boat to the other on a daily basis I'm also curious to see hw the IT and solar stocks do today. Other 20 day bounce candidates $BYND $DKS
bRobert: $BYND. $165. with flag break. $10. moves. $195 - 185. $185 - 175. ?$175 - 165 I would expect to see support. $165. Long term bullish. $240/$270/$430
AidaA: @bRobert $BYND Thanks for your inputs. $Nail didn't hold the 50MA. Would you consider the trend to be intact on daily? Weekly a bit choppy though.
bRobert: @AidaA $BYND $Nail NAIL. WEEKLY very much intact Zig. similar to August. (so far ). Test of. 50/200Week.
bRobert: @AidaA $BYND $Nail Less. concerned about the daily. 50d. on $NAIL. Testing bottom of. channel. under lows. $XHB. 50d. still intact more relevent. . Retest of breakout. channel. $NAIL. a. 3x. of. XHB. I. Rely more on the technicals on XHB.
bRobert: $BYND. bear flag. triggered. Rinse repeat. I had taken partials at. $195. I have. not. added. yet. Best support. is. at. $160. C&H breakout area. This is a possible target. $10. plop from. $170 - $160. The H&S. top. rounding. $200 top. $180. neckline. $160. measured move target
bRobert: $BYND. WEEKLY view. Squeeze breakout. Pullback /Retest. on low. volume. $160. area possible (Daily H&S. top target). Doing nothing wrong Looking to add
Bwhitty: $BYND may have counted that as 20 day test.
bRobert: @Bwhitty $BYND Be patient. Still may test a bit lower closer to $165
Auto: $BYND added RHRN long
Bwhitty: $BYND near a 20 day test on low volume.
bRobert: @Bwhitty $BYND YES. LOOKING TO ADD WITH BOUNCE. STOP. JUST BELOW
Bwhitty: @bRobert $BYND why are you yelling at me Robert :) Bought up pretty quick at 177. May not make it lower.
bRobert: @Bwhitty $BYND Caps STUCK
bRobert: @Bwhitty $BYND I expect a trading bounce in the vicinity. I didn't get the memo yet where exactly it will be. Stop. < 20d
bRobert: $BYND. C&H. daily and WEEKLY. Handle/ Pullback has been on low volume. Expect to see a bounce. soon. $270. measured move target. $240. way point/ rest
bRobert: @romanalexk $DKNG I'm long term bullish. Not overly active. Just a small place holder piece. Plenty of time to add with confirmation. on road to $80/$100. with a WEEKLY breakout. Similar to $BYND. Still has plenty of consolidation. /work to do.
romanalexk: @bRobert $DKNG $BYND I figured. I am no rush either. Just keeping an eye on it. $BYND I will wait for a weekly green candle and then grab some. For now focus on $DHI and $LEN and of course $JD. :)
bRobert: $BYND. Small h&s. top. measures to. $175. area. 20d. WEEK 2. of low volume flag pullback./retest well above the channel Volume diminishing. and EXPECTING. nice. bounce. soon. Looking to add. Long from. $120+. $270. target 1. with $240.WEEKLY swing high speed bump.
scottto_2: @bRobert $BYND - Took a small bite today.... Surprisingly meaty texture.
bRobert: @scottto_2 $BYND Prefer Impossible IF going that way, but. I have a big bite of $BYND. and find the profits tasty and satisfying
michaelH: $BYND trading around a core; took 1/2 off last week when it broke 188; looking to add at 170, or so if iit stabilizes. or add here if the 20dma holds; ss on remaining split w 1/2 at 164 and rest at 155 FWIW
bRobert: @VenkatS $RVLV I like the WEEKLY. set up. Long term. Inverse H&S. set up. similar to. $BYND. WEEKLY. Just less mature $35+. targets. Daily. still has. some work to do. Small reversal. with $22 target. setting up. np
bRobert: @michaelH $BYND The stock is doing nothing wrong. Healthy consolidation pullback. on low volume. WEEKLY. my main attraction I took partials near $200. target 1. Could. get closer to $170. but. will add when I SEE it Huge upside $240/$270. Higher. long term $430+
VenkatS: @bRobert $RVLV $BYND Thanks a lot.
bRobert: @VenkatS $RVLV $BYND Huge shorts. 47%. 6days. Potential Rocket fuel. when in an upward trajectory
bRobert: $BYND. Daily C&H. $270+. target. Same as WEEKLY reversal target. $400 . long term. $LAKE. $28. reversal target. Pullback/bounces
bRobert: $SMH. flag. $NVDA. $675. high base daily/WEEKLY flag target $LRCX. $400. WEEKLY flag target 1. $475. high base. $UCTT. $31/$45. CHEAP $MU. GOOD SPEC. $60. Daily reversal target . Partial Profit zone. WEEKLY. $90. C&H The grand prize. Long term investment. 80%. upside Baby steps $BYND. Tight Stop on new. entry/add. $179.90. Loose. < 20d. I prefer small and loose.
bRobert: $BYND. Flag. getting closer to the 20d. Add/enter with bounce higher than 20d. . /stop lower than 20d Very pretty Cup. $270. target. Same as the WEEKLY. inverse H&S. reversal that attracted me $220. flag. target. with. nh trigger $400+ . long term. LONG
bRobert: $BYND. As I posted yesterday, Sure up stops on the prior bounce TRADE. Possibility of. 20d. test. still looms with. dip lower $180 Long term bullish. $270 target WEEKLY. Short term. needs to settle then. daily C&H $220. target
bRobert: $UBER. Watching for a long term investment /entry on. a bounce off. the lower channel and 50d. WEEKLY chart is my main interest for long term appreciation. This is EARLY. $47. target 1. $75+. LONG TERM. as this base matures with an eventual IPO high takeout. This is. an earlier stage of the $BYND. WEEKLY. where we've enjoyed a nice trade from $120. - $200 so far. $220/$270. WEEKLY target
Auto: $BYND added
bRobert: $BYND. The TRADE on the pullback. bounce is working well. Raise stops after this $10 bounce Stock is still extended and needs to settle It. could still pullback closer to the 20d. LONG TERM bullish. $270. WEEKLY target 1
Bwhitty: $BYND got smack down to test 8 day pre-market. Not sure if there was some news.
Angdionk: @Bwhitty $BYND downgrade saying its overextended
Bwhitty: @Angdionk $BYND thx 8 day will tell them if they are right 😊
Mnatale: @Angdionk $BYND @bRobert would call BS on this one, I just think the big boys want in.
Mojomoney: $Bynd downgraded by Berstein
Ajax4Hire: @Mojomoney $Bynd And by Ajax4Hire. $BYND meatless-meat taste blagh but at least it is unhealth. Chocked full of essential seed oils; great for inflammation. I marvel at people unability to see the obvious, oblivious. Take the "li" from oblivious, you get obvious. One measure of intelligence is to see what is not there.
Angdionk: @Ajax4Hire $Bynd $BYND glad to see some people understand this highly processed "food" isn't healthy. Not too many fully understand to get it to taste similar to meat it must be highly processed
HGIGuy: @Bwhitty $BYND 8edma not holding thus far.
Bwhitty: @HGIGuy $BYND have partial stop at 179 giving it some room to get bought back up.
HGIGuy: @Bwhitty $BYND Yeah, right now battling the VWAP
bRobert: @Mnatale $BYND. It was at a partial profit zone $200. Morgan downgrade led to the huge run. Looking to Reload. soon Very bullish weekly. $270+.
Bwhitty: $BYND took separate day trade off the bottom. Plenty of gap to fill.
bRobert: $bynd. Weekly squeeze breakout. Retest now. Buy the bounce with stop. $270 target
HGIGuy: @Bwhitty $BYND Me too at 182
bRobert: $bynd. Small add. Long from below. $120 area. Trading around a core
Bwhitty: $BYND nice recover this today.
bRobert: @Bwhitty $BYND Yes. Still technically polite. $270. WEEKLY. C&H. and reversal. target. $430. LONG TERM.
bRobert: $BYND. WEEKLY/ Daily. C&H. $270. measured move. Long term hold Trading around a. core. Extended > 50d for safe entry. Take advantage of pb/bounces $MANH. $150. WEEKLY reversal. Long daily consolidation. 5 months $SNBR. $70$100. $PRPL. $35. $TPX. Consolidation prior to huge move $TNDM. Long base WEEKLY breakout $135. $PODD $320. WEEKLY target $SWKS. nh. WEEKLY C&H. $200. $TA. Look for the bounce. Breakout/pullback. C&H. $34. $50+. long term $GTLS. $95/$135. Easy to hold $MLM. flag. $400 . longer term. $USCR $VMC $EXP flags. Much higher. prices
wdcobler: @bRobert $BYND Thanks bRobert. I'm always looking to see your analysis whenever I'm on (most every day). Thanks for all the help.
redamber: $BYND FWIW I raised my stop on half my position to low of day
bRobert: @redamber $BYND $200 target 1 close. Partial profit zone. 270/$400+ long term. Trade around a core if you play that way
wdcobler: @bRobert $BYND Greatly appreciated bRobert. 8-)>
redamber: @bRobert $BYND Thanks!
bRobert: @wdcobler $BYND The big picture is huge. Weekly reversal base lift off. More than a double from here. Not straight up
vatradergreg: Stopped out of $BYND and $ETSY on trailers. These have been some huge moves
MtChet: $BYND - Moving well on volume
Jazman0013: $BYND took a little off the table. Great move and I hate giving it back.
bRobert: ...
$BYND Closing in on $200 Daily high base C&H target Easy to hold WEEKLY squeeze out from reversal continues with
$270 target Speed bump old high $240+
$UNH nh Look for pb/bounces $360/$400 WEEKLY reversal target ...
DAN: ...
$BYND -- Need to keep stops below 8-day EMA on this.

Requested Videos
$X -- breaking out if you're a bottom feeder. Might work!
$PINS -- no. Extended.
$XLF -- no. Do you want to be right, or make money?
$XPO -- no. $FDX and $UPS are good.. ...
Bwhitty: $BYND moving along upper band this AM
Jazman0013: @Henry $MYOK very true. I am forced to go for longer term moves. I just don't have much choice. We have to be cognizant of our limitations and if I don't respect mine the market takes a 2x4 to my accounts. I am simply not as nimble as I would like to be and for whatever reason fate has other things in store while my attention is elsewhere... $BYND when it had its rocket move: I was in but missed going big on the huge move. Is what it is...
Bwhitty: $BYND Pretty Woman story. Normally bounced around roughly but now politely walking up between upper band and 8 day since weekly breakout. Just letting it work with its new personality.
bRobert: $MLM Range breakout $260 target 1 $280/$300+ Longer term $VMC $150/$200 $$USCR $50 $EXP high base $150/$200 $CX $5.5/$7 Long term spec hold $MOH $UNH $360/$400 STRONG bounces towards top of range Very large bases with huge upside with breakouts Trade the range until it breaks $EHTH reversal $100 $GTLS long term hold High base $95/$135 $BABA high base $330/$400 WEEKLY C&H $DKNG $80 C&H Take advantage of pullbacks $BYND $200 C&H daily WEEKLY $260/$420 LONG TERM Buy the bounce
bRobert: $CRWD WEEKLY C&H in motion $200 $BYND Daily C&H $200 WEEKLY breakout $260 LONG TERM $420+ BIG bases have high targets The meat of the trade is ahead
jschibal: $BYND breaking to blue skies
Bwhitty: @jschibal $BYND Yes weekly finally confirmed. Squeaky one.
Bwhitty: $BYND would like to see a bounce off 167 and back above VWAP.
traderdl: $BYND news - Walmart
Bwhitty: @traderdl $BYND Thx, that might be enough to finally make that weekly breakout happen.
traderbren: @traderdl $BYND - nice! Getting a good pre-open bid....lets see if it holds the gap up as it has a knack of giving it back.
romanalexk: $BYND nice move
1winkie: @romanalexk $BYND - agreement with $WMT - huge deal - that's why the uptick -
Bwhitty: $BYND Volume is telling, . Up is the direction.
Wykeman: $BYND No one mentioned? On that vol??
Jazman0013: @Bwhitty $BYND yes, reloaded a couple weeks back. Good thing. I would have missed this otherwise
Bwhitty: @Wykeman $BYND We have all been screaming about it! You have us all blocked 😆
Mnatale: @Bwhitty $BYND you and @bRobert both! So glad I grabbed some yesterday! Thank you both.
Jazman0013: @Wykeman $BYND posts below regarding Walmart. Have not had time to read the details. Have held this almost constantly since the IPO. That said, I have traded around it so much my cost basis is way different from my initial buy...
Wykeman: @Bwhitty $BYND My bad. I'm at work. Peeking at my phone when I can.
Jazman0013: @Wykeman $BYND know the feeling. Makes it harder to catch moves and news. Click on the ticker or names to focus on those stocks and people here you follow. I find this often quickly cuts out many of the other posts to the ones I am immediately interested in. Otherwise I miss plenty trying to follow on the daily peeks myself.
bRobert: $BYND $200 C&H in motion Wait for the pullback bounce WEEKLY prize $240+ Squeeze /reversal $TAN nh $65 WEEKLY falg target $ENPH nh $105/$115
traderdl: $BYND - support at VWAP at the moment
bRobert: $BYND The recent downgrade by Morgan was a great opportunity with a pullback retest of the breakout 20d bounce Small w $170 acquired Larger C&h base $200 Take advantage of pullback bounces The WEEKLY squeeze out/ inverse H&S reversal measures to $260+ Possible Speed bump at old high near $240 The large WEEKLY base will have much more upside down the road Long term hold trading around a core
Hawaiianmaxx: @traderdl $BYND shorting for a swing trade to the .5 or .61 fibs depending on timeframe. stay green friends
k2everest: @bRobert $BYND Thanks for the analysis bRobert
bRobert: @k2everest $BYND I had posted about taking advantage of these "downgrades" I think many of these are timed to create opportunities for their own trading purposes /clients It remained technically resilient
redamber: @bRobert $BYND Thanks bRobert I am finding your analysis helpful. I guess this are the modern day way of manipulating prices vs Jesse Livermore's old time practice :)
Bwhitty: $BYND flag trigger on 5 and 10 min.
bRobert: $BYND WEEKLY view is the pot of gold My attraction for a while A trip to $240+ from this squeeze out doesn't seem too imposing a task 50% upside A few small speed bumps Take advantage of pullback bounces Take partial at milestones
Hawaiianmaxx: @Hawaiianmaxx $BYND annnnnnnnnd im OUT. took waaaaaaaayyy longer than i wanted. what a boring trade. Snoozefest
DAN: Good morning. Futures are pointing to a strong open this morning as global markets rallied overnight. Recall the Weekend Update, where I reminded you that the indexes are still in a correction. As such, you want to be very careful about new positi ...
Bridget: I like $BYND here. Flagging within its uptrend and moving higher today
Bwhitty: $BYND has a nice look to it here. Has been trying to confirm weekly breakout for a while but holds up well on pull backs.
bRobert: @Bwhitty $BYND Daily CUP $200 target 1 WEEKLY pinch reversal $240+ Buy the pullback bounces
Ava: $BYND nice flag on hourly, trying to break$153.60
DAN: ...
$BYND -- Cup and Handle. Still needs to tighten up for a sustainable base. Low handle. $160 resistance. Alert $160

From 9/21
$CRL -- Holding at 50-day MA
$AVTR -- Holding at 50-day MA.
$TOL -- gradually working higher.
$DHI -- Still in basing pat ...
Visit the Trading Forum to join in the discussion.
| | |
| --- | --- |
| Stock Price | $USD 136.48 |
| Change | 1.39% |
| Volume | 308,944 |
Request Video of BYND
Already a member?
Sign in here.
Earnings
February 25th, 2021 - 2020 Q4 Earnings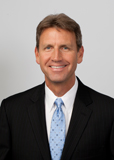 Dan Fitzpatrick
Stock Market Mentor gives you EVERYTHING you need to succeed in the market; all in one place. How easy is that? Dan Fitzpatrick and his elite community of traders share trading ideas, strategies and much more. Dan Fitzpatrick--a world class Technical Analyst, trading coach and regular CNBC contributor--gives you access to all of this with a 30 day trial membership for just $7.77. Get started TODAY and start trading better TOMORROW with the following premium content:
Nightly video Strategy Sessions with a game plan for tomorrow
Got a stock you want Dan to look at? Just ask.
Patent pending video alerts instantly delivered to you when one of Dan's trading signals is triggered. This is not your typical price alert. This is a short video explaining the action you need to take to make money. No more "Woulda, coulda, shoulda"
Access to over 77,100 stock analysis videos
Access an ever expanding library (77,100) of educational videos that will save you time and make you money
Join a team of friends and traders that have one thing in common; a burning desire to succeed.

Become a Member Today!
Gain immediate access to all our exclusive articles, features, how-to's, discussion group and much more...
Satisfaction Guaranteed!
Your Stock Market Mentor membership comes with a 30 day, no questions asked, 100% money back guarantee!