Chemours Company (The) (NYSE:CC)
Strategy Session

January 2nd, 2018

00:26

Strategy Session

September 5th, 2017

00:02

Stock Watch

September 1st, 2017

00:34

Strategy Session

July 24th, 2017

00:36

Strategy Session

June 13th, 2017

00:08

Strategy Session

June 1st, 2017

00:34

Strategy Session

April 24th, 2017

00:21

Strategy Session

April 20th, 2017

00:26

Strategy Session

March 15th, 2017

00:37

Strategy Session

February 28th, 2017

00:33

Strategy Session

February 27th, 2017

00:03
Bands Volume 200 SMA 50 SMA 20 SMA Videos Alerts Articles Events

bRobert: $FCX $13 reversal target $CC $24+ looking for bounce >$20 or pb closer to 20/50d and green candle print
bRobert: $TMO day 2 $330 $LABU inverse H&S reminder $42+ trigger Long from lower Trading around a core $AMGN $230/$250 solid biotech franchise If I had to pick just one $EW Just own it long term holding stock $250 Breakout from long sideways consolidation /retest/bounce Multiyear hold Look at the WEEKLY $CC $24 flag target Long from below along with $KRO $SHW also paints a bullish picture nh $HUN consolidation $TREX $100 Short squeeze set up Long sideways consolidation Long $BCO bounce zone watch $105 Speed bump $94 Tremendous growth $TPC flag $21 target 1 reversal Higher long term
bRobert: $TPC . $21+ . target 1 . MUCH higher long term . $AMGN .$230/ $250 . WEEKLY c&h like target . Long calls $CC . Flag . $20/$24 . Nice ride off bottom . More in the tank . Long $KRO . Same . Breakout continuation . $15.5 . $FCX . $12 /$14 . Dr Copper .
bRobert: $ABMD. $270+ $ALGN. $300. Long both from bottom swing trades morphed into huge reversals. Partial profits. More in the tank $CC. $27. Long
bRobert: $CC up close to 14% . this week . Flag $22/$25 . and beyond long term with continuation Long $KRO . Another that works . $15.5 . next . Much higher long term targets . Titanium paints Long $HUN . Setting up . np
bRobert: @debeers $LEN $ITB $HOV $SHW Part of my paint it green trade . along with $KRO $CC $HUN . and a few others Titanium dioxide bull market
Pcdentist: @bRobert $LEN $ITB $HOV $SHW $KRO $CC $HUN not heavy,,,lead free
bRobert: @Pcdentist $LEN $ITB $HOV $SHW $KRO $CC $HUN My Wife loves Led Zep . We are definitely not Led free.
bRobert: $XEC . $SLB $HES $GUSH . adds $USO . $12.8+ . $UCO . $21 . Bullish oil/energy $CC . $24 . $DXCM . Profits . $190 . target acquired . $PODD . Holding $HD . added yesterday . $250 . Stop below 50d . Long calls $LOW . $124 . Long calls $VAC . $120 . target acquired . $145 WEEKLY target . long term Look for pb/bounces $GBX . $40 . $BCO .W trigger $96/$100/105 . $GTLS . Setting up Patient long term hold with huge upside $UNH . flag $265 . Adopt a HMO . $EHTH . $85 $HCA . flag . $145 . $UAL . $96/$120 . long calls . Looking for $JETS breakout after some consolidation $UPS . $135 . Adopt a truck . Many to choose $XPO . $ODFL . $JBHT . HIgh beta . $YRCW . $R $CYBR .$115 . range breakout target acquired . partials . Flag . stop below flag
lanedra: @bRobert $XEC $SLB $HES $GUSH $USO $UCO $CC $DXCM $PODD $HD $LOW $VAC $GBX $BCO $GTLS $UNH $EHTH $HCA $UAL $JETS $UPS $XPO $ODFL $JBHT $YRCW $R $CYBR $GBX does this mean you are long stock and your target is $40
bRobert: @lanedra $XEC $SLB $HES $GUSH $USO $UCO $CC $DXCM $PODD $HD $LOW $VAC $GBX $BCO $GTLS $UNH $EHTH $HCA $UAL $JETS $UPS $XPO $ODFL $JBHT $YRCW $R $CYBR I am long a Leap call spread in Gdx. Partial $44. Monthly target. No trigger yet. ($31+)No hurry. Keep on radar. Move > 50d and wedge breakout are the baby steps.
bRobert: $TREX Flag LOOOONG sideways consolidation $100+ with trigger Long partial $ABMD flag $250 flag target with trigger Long from below $EW 20d bounce flag /phase 2 $250 $CC flag $24 with trigger Long partial post profits $TMO pb to 50d Look for bounce $330 $DVA boom on earnings $66 target 1 exceeded $70/$75 target 2 Long from below The short attack created a great buying opportunity with double bottom bounce $54 Posted
Margi1983: @bRobert $TREX $ABMD $EW $CC $TMO $DVA Thanks for DVA. Out at 67.2 for a very nice 13% gain today .
bRobert: @Margi1983 $TREX $ABMD $EW $CC $TMO $DVA Glad you enjoyed the ride All the short nonsense gave buyers a very low risk entry at $54+ 30% stock move Quite a bit more in Call options
bRobert: $KEYS nh yesterday Base in place / Small w $110/$115 targets H$ERX sance Holding as well TRUCKERS $UPS $135+ to start $JBHT $130 ODFL $200 $XPO $95/$100 $FDX Catch up 5% move $177 to start $GBX $40 target 1 with move >50week $UAL $96/$120 longer term $AL $51 high growth $TDOC Huge short squeeze $95.......$100 $BCO $94/$100 $DVA $66/$70 $CC $21 target 1 $TPC $21 target 1 Look for pb/bounces $SLB $40 $HES WEEKLY breakout $68/$90 $XLE $63 /$70 or $ERX espresso $GUSH $4 $AMGN phase 2 $230/$245 Look for phase 3 $JPM My WEEKLY conviction buy for a while $140 Look for pb/bounces $MS took partials $51 target close $MED high growth $120 target 1 $XEC took partials over earnings $55 taregt 1 Look for pb/bounces Nat gas perky
bRobert: $CC Earnings pop $21 . target 1 . close . Long from $13 trading around a core . $25+ . longer term . Look for pb/bounces 11% . short 5d
bRobert: $WLL High beta Swing trade day 2 $9+ $CC reversal $21 Long $KRO $16 titanium paints $HUN 50d bounce
bRobert: $DE . flag trigger . Great base . $200+ $CAT . $URI . perky . $UAL . zig . Reversal . $96/$120 . $IR . flag trigger . $134 $CC . ADD . $21 . $LMT reversal . $395 with flag trigger and bounce >50d $BEAT . >50d . W . $45 . target 1 $47 . to follow
bRobert: $CC . pb towards 50d . $21+ . with flag trigger . Long from below $MAS . $52 . WEEKLY inverse . h&s . target . in motion $40 . neckline . $28 . head . Long from below . Extended short term . Look for pb/bounces .
bRobert: @champ $MAS No screaming buys. Continue to scale into $GDX . $GLD . Long term positions . $NUGT with wedge trigger . $40s $CURE . top of range . Partials and raised stops $AMGN $220 . $MED . $TDOC . $90+ . $CC add with flag trigger . $20 . target 1 $KRO . $15/$17 . $BX . Add with flag trigger . $60
bRobert: $ABMD Perky $200+ Earnings 10/31 Long Move >50d next Will take partials from $160 just before $GTLS spec with superior upside $65 target 1 $100 long term HIGH GROWTH $CC $21 with flag trigger Long full position $KRO works also
bRobert: $SHW slow walk out Steady daily uptrend No drama $KRO $CC Titanium oxide paints High beta specs $DOW Breakout 6% dividend 20% upside target $60
bRobert: .$CC $20+ . reversal . Good spec along with $KRO . $BYND . Short via puts from above Sold partial Will look to reload $40 . in the WEEKLY target conversation h&s . top .
bRobert: $CC Good spec $17.5/$22 $ODFL nH $200+ $XPO breakout $95..........$100 $JBHT flag $122 $ups flag /reversal $122.5/$135 $UAL top of range $96/$120 longer term Monthly c&h
bRobert: $MAS Took partials and tight stops Top of range daily/WEEKLY Look for pb/b $52+ longer term $CC $17.50 target 1 Stop < 50d $KRO Low risk with green candle print Stop < 50d $YRCW trailing stops Close to $4.5 target 1 Good return on swing trade $7 possibility longer term
bRobert: $CC trigger $17.50 reversal target 1 Long from below $UAL top of range Easier to hold $96/$120 Long calls $EHTH Partial long Double bottom Will add with confirmation $HIIQ Long Short squeeze $31 with flag trigger
stairm01: @Ringo $DAN $VEEV $VEEV $SAM $MELI $ODFL $XPO $IYT $CX $BA $SPLK $ABMD $ALGN $SDC $ALGN $SDC $ALGN $SDC $CC $UAL $EHTH $HIIQ $MRCC $MRCC $ABBE $STNE $SPX $NDX $MTUM $FFTY $XHB $LGIH $HOV $MDC $TMHC $PLMR $IBP $GLOB $BOOT $LULU $EDU $ESNT $VEEV $IPB $ ...
bRobert: $CC add with flag trigger $KRO works $GTLS Good spec with ridiculously high growth WEEKLY W bottom. $100+
bRobert: $TPC Long term spec with upside $17/$21 $CC Looking to add . reversal /flag $KRO works also $HD $250+ target Looking for pb/bounces Extended > 50d here Higher risk
bRobert: $KRO $CC Watching for reloads Not necessarily today $TRTN 20d bounce Juicy dividend $40+ WEEKLY breakout/retest/flag
bRobert: $CC $@) c&h like target Long $KRO $15+
bRobert: $LGIH . WEDGE . $100+ $CC $KRO . Adding on bounces
bRobert: $CC . c&h like base . $20+ . Long this and $KRO $MLM $VMC . nhs . Easy holds . Hard to buy
bRobert: $TMO flag bottom of ascending channel $310/$320 $BEAT flag $CC flag over 50d/c&h like $20+ $MED tight coil Breakout watch Partial alert > $108 $118 target 1
bRobert: $CC Flag will add with trigger $18.50 next
bRobert: $BEAT flag $48 with trigger $CC $18+ flag target 1 $HUN extended run $KRO flag titanium paint bullish trades
bRobert: $CC 50% move off W double bottom Up over 4% today on above average volume Trading > 50d Mid $20s upside Solid Look for pb/bounces Long from below
bRobert: $CC c&h Flag over 50d $KRO $HUN $SHW Paint Titanium and other
bRobert: $CC . long swing trade from below . c&h like . in place with $20 . target WEEKLY MACD cross close . I will add with trigger $KRO $HUN . have had nice moves . Profits Looking at the pullback . $LAD . Low risk entry area for the PATIENT investor . This stock tends to grind very slowly upward .with pops thrown in Easier sledding when $140 . cleared
bRobert: $CC . $HUN . $KRO . perky .
Sluggo: @CraigReynolds $AUDC $CC Por Que on $CC??
CraigReynolds: @Sluggo $AUDC $CC Cover Call
Sluggo: @CraigReynolds $AUDC $CC Dyno! Se Hable Espanol?
bRobert: $HES . good day . Nice base $KRO .$HUN . still going . $CC . cup in place . Titanium paint $HOV . flag . Short squeeze
bRobert: @sierramp $KRO this and $CC $HUN titanium paints Good moves Long
bRobert: $TPC Undervalued small cap Double bottom bounce $12 w target 1 $CC Small reversal in motion near $16 target 1 $KRO $12.50 $OIH up over 6% Reversal target 1 acquired Testing underside of 50d. Look for pb/bounce higher lows $SLB Juicy dividend $HAL value $USO >50/200d Pullback in $USD has helped $XOP testing 50d Look for pullback/bounces Higher lows Long $GUSH $4.5 W target 1 10% upside
bRobert: $SLCA . Double bottom fishing . TRADE . $CC ADD . $16.50 . target 1 . $KRO . follow through . Titanium paint
bRobert: $$CC . $16+ reversal target 1 $KRO . $12.50 . titanium paint
bRobert: $TSE strong move to 50d . Will wait look at the pb/bounce .after huge move Could test $40s . with move >50d . $CC . speculative bottoming action . in decimated chemical company/industry . Just watching several names in the chemical sector $KRO another . Just watching
bnnybklyn: $CC great last 2 days
bRobert: $ALB . base in place $82 . target Move with $LIT . Both work $CC . Swing trade
bRobert: $CC Long $27 +
issues: @bRobert $CC what do you see that I dont?
bRobert: @issues $CC Small reversal pattern in motion $21 head $24 neckline $27 target . Many bigger trades start with these baby steps.
issues: Morning earnings report expected by $PGNX, so I sold 1/2 today. Added to $RUBI, $PINS (like the website and I see higher highs and higher lows.) and started a $GLOB (What a terrible name. A glob of stock!) Stopped out of remaining small number of shares of $CC and $DWDP. Also tonight earnings expected on $NVEE, so I sold 1/4 position to reduce risk.
CraigReynolds: Possible morning trades (because of earnings miss) -- all BELOW 3BB+, Will see in morning how traders will act. $ANET DOWN 17% $SRCL DOWN 14.2% $APPN DOWN 11.9% $FND DOWN 11.8% $CC DOWN 8.7%
bRobert: $CC $55 target Good entry Long Reports 5/1
bRobert: $CC . $55 . WEEKLY reversal target . Long . sideways consolidation . Long
bRobert: $CC WEEKLY flag trigger with $55 target 1 Titanium paint Top of range on daily Look for pb/b to 50d or breakout pb/b . > $42
bRobert: $CC Low risk entry/bounce $55 target Long term hold It is just about paint Titanium
woodman: @bRobert $CC - 2 weeks to run before earnings.
bRobert: @woodman $CC Good set of Nike running shoes Reinforced
woodman: @woodman $CC - I like the silvery swoosh.
traderbren: @bRobert $CC - LOL...good one. ;-)
bRobert: @traderbren $CC You're paying attention.
bRobert: $CC YES YES Breakout continues Look for pb/b
bRobert: @JBed $TROX Love the titanium paint complex $KRO $CC $TROX $HUN It is just paint. GREEN
bRobert: $CC . WEEKLY flag trigger $55 target.
bRobert: $CC Looking for a little pb/b closer to 50d . to add. $53 target
bRobert: $CC squeeze out . $55 . target . Titanium paint . $HuN . $KRO . others in space
bobbybwana: $CC Low risk buy point?
bRobert: @bobbybwana $CC You can buy SMALL here. with a plan of adding on a pullback bounce closer to the 50d OR buy a pullback/bounce AFTER a confirmed breakout. Most conservative play but you may miss the stock if it takes off for a long trip without a pb. Both work.
bRobert: $CC $KRO . $HUN . $TROX . It is just paint.......titanium and get $SHW . $480 . mm target . LONG
bRobert: $CC Look for pb/bounces Titanium paints + $KRO $TROX others
bRobert: $CC . Good chemical reaction
audrina0904: @bRobert $CC - A good old friend of mine is the CFO of this company...no inside info to provide, just thought i'd throw in my worthless .02
bRobert: $CC high beta with $42 target.long $DWDP reports tomorrow
bRobert: $CC Strength continues. Small W on right $39 target . Reversal pattern with $42 target Long from below. $DWDP setting up. Many other good names in the sector $HUN $KRO titanium paints
bRobert: $DWDP . $CC .$WLK + Chemical reaction
sierramp: @bRobert $DWDP $CC $WLK Good fundies on $WLK
woodman: @sierramp $WLK - I mentioned it a few times over last couple weeks. Robert has been mentioning $CC.
sierramp: @woodman $WLK $CC Thank you for pointing that out. Very prescient on your part, appreciate it.
bRobert: @woodman $WLK $CC You get the commission on the sale. :)
etmagic: starting small position in $CC
bRobert: @etmagic $CC Long . but extended. Small good. Add on pb/bounces
bRobert: $CC strong . Nice reversal base. $40+ measured move. target
bRobert: $CC Flag /trigger High base Long from below $40+ target Started with W bottom. More bullish patterns evolving.
woodman: @bRobert $CC - and $WLK.
bRobert: @woodman $CC $WLK They were twins separated at birth. So sad
woodman: @bRobert $HUN - $CC and $WLK too. Also $VHI (low volume stock).
bRobert: @woodman $HUN $CC $WLK Holding $CC . $SHW set up $KRO . another titanium paint company $DWDP . bottomed. Dividend
woodman: @bRobert $HUN $CC $WLK $SHW $KRO $DWDP - $KRA too. Seems to be a pattern in the #chemicals #specialtychemicals space(s).
bRobert: @woodman $HUN $CC $WLK $SHW $KRO $DWDP $KRA #chemicals #specialtychemicals Yes . they all shop at the same store.
bRobert: $CC still running. $DWDP . next. Target $62
woodman: @bRobert $CC $DWDP - and $WLK in the #SpecialtyChemicals space.
bRobert: $CC . still running. Stops raised
woodman: #SpecialtyChemicals - $WLK $CC $AXTA (but losing steam) $OLN (same) $KRA (trying) - these are making moves (or trying to in the case of KRA) above their 50 days for the first time in a long time.
bRobert: $CC Decimated Chemical company turning around.
issues: @bRobert $CC bought a starter thanks to YOU!
justinp: $CC Pukefest for you 59-minuters.
Visit the Trading Forum to join in the discussion.
| | |
| --- | --- |
| Stock Price | $USD 18.42 |
| Change | -5.25% |
| Volume | 306,597 |
The Chemours Co is engaged in developing and manufacturing titanium technologies, fluoroproducts and chemical solutions.
Request Video of CC
Already a member?
Sign in here.
Earnings
April 30th, 2020 - 2020 Q1 Earnings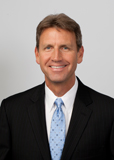 Dan Fitzpatrick
Stock Market Mentor gives you EVERYTHING you need to succeed in the market; all in one place. How easy is that? Dan Fitzpatrick and his elite community of traders share trading ideas, strategies and much more. Dan Fitzpatrick--a world class Technical Analyst, trading coach and regular CNBC contributor--gives you access to all of this with a 14 day FREE membership. Get started TODAY and start trading better TOMORROW with the following premium content:
Nightly video Strategy Sessions with a game plan for tomorrow
Got a stock you want Dan to look at? Just ask.
Patent pending video alerts instantly delivered to you when one of Dan's trading signals is triggered. This is not your typical price alert. This is a short video explaining the action you need to take to make money. No more "Woulda, coulda, shoulda"
Access to over 68,300 stock analysis videos
Access an ever expanding library (68,300) of educational videos that will save you time and make you money
Join a team of friends and traders that have one thing in common; a burning desire to succeed.

Become a Member Today!
Gain immediate access to all our exclusive articles, features, how-to's, discussion group and much more...
Satisfaction Guaranteed!
Your Stock Market Mentor membership comes with a 14 day, no questions asked, 100% money back guarantee!