Chevron Corporation (NYSE:CVX)
Bands Volume 200 SMA 50 SMA 20 SMA Videos Alerts Articles Events

traderbren: $CVX - looks constructive here. $KEM continues to creep higher.
champ: @PJMR11 $GUSH ---- #Energy-Positions....I'm still holding energy names but only in the #service-sector....I'm not holding any ETF's....and I will not take any new positions, until I see a turn and what I see now is not positive for Oil ETF's, but cou ...
champ: $XOM ---- On $CVX ....the X-Date is on Thursday.. a $1.12 dividend and the earnings news....along with the price of Oil ...should slowly continue to move this stock and $XOM higher...now that Oil is working ...why not own the #dividend-payers...if you are going to own a Oil company ...you should own the one's that pays you, that is why the #institutions are all in both of these positions and they are also adding.
cmaxwel1: @champ $XOM $CVX #dividend-payers #institutions ( I continue to hold this in my long term). (added much lower earlier this year)
champ: $CVX @ $129.50 ---- #New-Position....this is still below the 52-week high and the ATH...is around $135....they should take out and break-thru... both of those highs...maybe before the X-Date and that is next week on 5/17. The dividend is $1.12. They just posted earnings on 4/27, that their productions levels increased 65% YoY in the Permian Basin, they are moving huge Cap-X $$$$ into that basin. New full position...and I'm now 62% invested in the markets.
champ: $XOM $81 ---- Nice move, know real reason why this #Refiner, Retailer and Oil company can't move back up to $90....its about time. I believe this is the latest energy company in the world and none of the others are even close, they are around $85 billion $$$$ larger than $CVX ...it takes a lot to turn this stock but once it starts moving, it should continue, with oil prices rising and the nice dividend. The spreads on Refining, are also widening...and that is great for profits, just look at all the other #Refiners...I believe they are also the largest...this lagger could finally move higher....back-up over $100. Investors and Institutions are adding and taking new positions...I added a little.
Nepenthe: @champ $XOM $CVX #Refiner #Refiners As did I. Add that is. X-Div date is tomorrow, I believe. And though not a "classic squeeze" the BB's are about 6% width, and who knows, maybe a bit of a smallish cup and handle, but then, methinks, me thinks too much. Anyway, thanks for your posts on this; they've kept me in and around it. Cheers.
champ: @Nepenthe $XOM $CVX #Refiner #Refiners---- Thanks, I forgot to look....that is a positive reason.
jwstich: @champ $GUSH $HCLP $SLCA $CRR $EMES $SND $SOI $PUMP $FRAC $LBRT $BHGE $EPX $KMI $XOM $URI $Billions $Cap $CVX #Sand-Suupplier #Volume #1 #Video #Frackers #Investment Champ- What is your plan for the above stocks today as DJT decides what to do about the Iran deal? I feel like he will probably do/suggest something to alter but not totally destroy the deal. My feelings of course are irrelevant to the actual event but I am curious about risk management. Since there appears to be a real shortage of sand and related services this may create an opportunity. I really appreciate your posts. Thank you
champ: @jwstich $GUSH $HCLP $SLCA $CRR $EMES $SND $SOI $PUMP $FRAC $LBRT $BHGE $EPX $KMI $XOM $URI $Billions $Cap $CVX #Sand-Suupplier #Volume #1 #Video #Frackers #Investment --- These are all hold positions, until the end of the year. However, I believe the Iran Deal will be push back...to give Germany, France and the UK a opportunity to negotiate and improve on the Iran deal. I had a small ETF position that I bought going into the close in $GUSH but I sold that position in the AH's yesterday because of this reason.
jwstich: @champ $GUSH $HCLP $SLCA $CRR $EMES $SND $SOI $PUMP $FRAC $LBRT $BHGE $EPX $KMI $XOM $URI $Billions $Cap $CVX #Sand-Suupplier #Volume #1 #Video #Frackers #Investment Thanks champ. Will look for an opportunity after 2:00.
champ: $GUSH @ $35.75 -----$HCLP @ $13.00.....Earnings are over and if you look at the chart on where this stock was in 2014, you will see how strong this stock was... and this has a lot of room, to work. This is a Quality #Sand-Suupplier and the only one t ...
champ: $FRAC ...this Oil Fracker beat on earnings...had a great report and I'm still holding my ...full position...long term investment position. Need to see their website for info....on what they do. This stock is going much higher. All oil companies are a ...
debeers: $CVX-Warning on this one---they've just done a shelf offering. Were i you, if i wanted this one, i'd wait for the shelf to hit. (Options wealth-- in deference to your sensitivity, the real word is "shelf" but i wanted to say something else :).
optionswealth: @debeers $CVX LOL You don't have to "overdo" it debeers, just being real is okay. (-:
debeers: @optionswealth $CVX -ha ha ..You got it.
champ: @grcjr $MPC ---- All are on 52 week highs. However, what is important to note....$VLO.. is at HOD and at a new ATH RHRN...#after earnings, no sell the news on this stock. Looks like they could all keep moving higher, into earnings. $CVRR, is also at HOD after earnings. However, all investors will be watching these earnings reports in the morning...$PSX $XOM $COP and $CVX....they will be #moving the sector in the morning. $COP is really strong and is on HOD, going into earnings...need to see if these stocks hold today...for direction but in the morning, these earnings reports will be very important for the sector.
cmaxwel1: @champ $MPC $VLO $CVRR $PSX $XOM $COP $CVX #after #moving (Still Long $XOM from lows)
champ: @PJMR11 $SLCA ...HOD ....I'm thinking/guessing the stock could get back to 36-$40 level or so before their next earnings report....the news is.. big Oil is dropping in $40 billion more $$$$ into the Permian basin...we will know a little more on those large Cap-X dollars, from $XOM and $CVX, after they report earnings in the morning and they already said they are targeting the Permian with huge $$$$...about $10b $$$ or so, from just these 2.
champ: $CVX ---swinging 20% into earnings
champ: $XOM $CVX ....nice bounce... on the close on both.
champ: @tigerjohn8 $QQQ ---- #Market-Directions-looks-positive for tomorrows open and it looks like tomorrow, the markets are going higher. It is all about earnings and with-out any negative news tonight, short will continue to cover. Tomorrow will be #Day- ...
champ: $XOM @ $79 ----- #Refiner --- Earnings will be on Friday morning and this big boy should beat...the largest refiner in the U.S., I believe and they also have Retail...along with Oil and N-Gas and pipelines. Should move-up into earnings....I have a positions. $CVX also reports...NP....I have my $$$$ on the one that is working ...the lagger ..$XOM
michaelH: $CVX $CLR CVX breaking out of a base, CLR on the verge of doing so. Ready to add to both if I see some conviction and volume come in! Blowing up Syria is the catalyst.
JJT1: $XOM $CVX $HAL $RIG All these seem to be bouncing above support and upper BB. Breakout or fakeout?
baronp0329: $CRC, Posted on Mar 21:" Added at 15.40 for Full position". Sold 75% today at 20.55, keeping other 25% for potential further upside. Good CRC news today with purchase of remaining interest of 47,000 acre Elk Hills Field from Chevron $CVX. CRC up 14% today.
bRobert: $CVX $HAL . Very tradable low in HAL on the daily/weekly (cup/higher low over support) Low risk/high reward. CVX . double bottom with divergences . Stop 106
champ: @spmeyers $SLCA @ $29 $HCLP @ $11.75....both are #TopPicks in the sectors ----- #SandSuppliers are all now at low risk entries. ---- I'm holding positions in both but I did not add today because I was just to busy but I might on Monday. Now that the ...
bRobert: @Phxlab $XOM Either one will work. Not my trade. Just commenting. Prefer $CVX long term .
cmaxwel1: @champ $PXD $XOM $CVX ($XOM have limit order sale at $90 on $XOM, holding since $79).
champ: $USO ...WTI Oil today... is only down $0.26 @ $65.52...but these 2 big cap stocks $XOM and $CVX....spooked the energy stocks today and the markets and ...a few stocks like $AAPL and $GOOGL, are not helping....along with all the #Political BS.....the Great Payroll numbers, dropped the markets right out of the Gate because of fears about higher interest rates....really just too much going on today....Good News....is Bad News.
Alexander: @champ $USO $XOM $CVX $AAPL $GOOGL #Political I am still in $SLCA trade (STO Feb $32 for .60), but closed almost all other positions this morning.
champ: DJI $25,520 ---- The markets open down, and continue in the first 1/2 hour because of interest rates fears because the Job Payroll numbers, beat all the estimates and that triggered interest rates, to start to climb, the 10 year ($TNX) and new fears ...
champ: @DrScience $SLCA --- The news is...that $XOM and $CVX will be making comments on their large Cap-X dollars, that they will be spending in the Permian Basin and other locations, when they report earning in the morning. $XOM said on 1/29 that they will be investing $50 billion dollars and $CVX has also reported the same, about 4 months ago. All the #Sand suppliers and the Hydraulic Fracturing Drillers, who have drilling fleets will be benefiting from these new dollars. Names like this new IPO... $SOI....these drillers $FRAC and $LBRT and all the #Sand names like... $HCLP $EMES $FMSA and I just added back $CRR and double my $SLCA position and added back my trading positions, in all of these stocks.
Alexander: @champ $SLCA $XOM $CVX $SOI $FRAC $LBRT $HCLP $EMES $FMSA $CRR #Sand #Sand Wow... You must have deep pockets. I wish you well and keep my fingers crossed for your success. I STO $SLCA Feb 32 puts only for .60
champ: $PXD @ $185.50 working ...nice move ---- Going into $XOM and $CVX earnings in the morning....both should report positive numbers. On..$PXD this could be the start of a earnings run, I added to my position....earnings are on 2/6/after/confirmed. ------- $XOM is moving-up into earnings RHRN.
champ: @Alexander $SLCA $XOM $CVX $SOI $FRAC $LBRT $HCLP $EMES $FMSA $CRR #Sand #Sand ---- I have been in most of these positions for over a year now ...all are long term...I have been posting on this #Sand sector, for almost 2 - years.
Alexander: @champ $SLCA $XOM $CVX $SOI $FRAC $LBRT $HCLP $EMES $FMSA $CRR #Sand #Sand #Sand Very good @champ. Definitely I can learn from your experience. Cheers
traderbren: $CVX - pulled down to the 50dma and bounced. ER on 2/2
baronp0329: @traderbren $CVX - TraderBen, how are you trading CVX? I've had it since late Nov around 117. Also have Mar 135 Calls (at a loss from last week).
traderbren: @baronp0329 $CVX - hey, I got really lucky last year and picked up Jan Calls which I sold on 1/12 coming away with a significant return. I re-enter this morning off the bounce off the 50dma and picked up Mar $130's figuring the ER on 2/2 will be ok, but you never know.
champ: $DJI @ 26,045...down 400 points. I'm now looking for a turn....RHRN....and #HealthCare stocks...like $UNH...and tech like $AAPL...along with a few other tech stocks. In the energy sector, big Oil is also dropping the markets...like $XOM, $CVX and a few other... are mostly responsible for this drop today.
CHOFF: @champ $DJI $UNH $AAPL $XOM $CVX #HealthCare - I too am tempted to buy some $UNH on the dip today due to the Bezos, Buffet, Dimon MD news. Maybe I'll buy at the close.
champ: $XLE $USO ---- Looking at a few energy stocks and volume is lower than the daily average.....$PXD $CXO and even both of these 2 large cap names in the sector....$XOM and $CVX....just a few traders taking some profits off, is my guess.....most all the names in the sector are down.
Shopaholic526: $CVX Sitting on my hands today. Stopped out on $CVX, $AAPL and $NTES.
bigbartabs: @champ $XLE $USO $PXD $CXO $XOM $CVX ... I would be careful here, since the weekly chart broke below last week. That always gets my attention. FWIW...
champ: @bigbartabs $XLE $USO $PXD $CXO $XOM $CVX ....I'm mostly out of the sector now but still holding a few #Sand positions....but I have taken profits on all #Trading Positions and I'm out $SND but got back in a new Spec with $CRR, on the close..today. I'm out of all large cap names, last week and I started on 1/23. I'm only holding a few small positions in $RSDA $PXD $CRZO and $CXO, took profits...for now, on all positions. Oil Inventory numbers, could show #Builds, on the API and the EIA reports tomorrow and Wednesday. I trade off of high turns on the charts, with news...I also sold $FANG, $EOG $XEC, $OXY and a few others. I took profits on $XEC, the week before on 1/15....but Thanks, for the heads up.
champ: $XLE $USO ----- The energy sector is more or less on hold, until the weekly Oil Inventory numbers are released by the API, on Tuesday.. in the AH's and the EIA, will be reporting on Wednesday morning. I believe they could report #Builds, in both o ...
mopick: @champ $XLE $USO $RDSA $XOM $CVX $VLO $PSX #Builds #kick-start, thanks, Champ for this info. Traded out of $CVX earlier today.
champ: $RDSA @ $72 ...New ATH..this stock is working...Royal Dutch Shell and they have a nice Dividend @ 5.27%....higher than $XOM $CVX...2% higher and they have been OutPerforming, the other two, in a big way and most all of the other stocks, in the sector. Very large company with a Market Cap of $162b but not as large as the other 2. Take a look...I have a long term position.
Workinman: @champ $RDSA $XOM $CVX $RDSA chart very appealing. Looks extended here. I probably should wait for a better entry.
Wolf: @champ $RDSA $XOM $CVX Add $BP with a 5.42% Div to that list. 52 week high again today. I have oversized positions in both and it is hard to keep my finger off the sell button. How high does energy go...
champ: @Workinman $RDSA $XOM $CVX ---- Yes, I have been thinking that also, on many stocks ...for the last 60 days. The dividend is why investor hold this energy company, not as many traders, most hold this as a long term investment position. I agree, all quality stocks, are all over extended but they keep climbing the wall and this stock has many positive reason for investors, to hold.
Robert1965: @champ $RDSA $XOM $CVX when did you make your last add to $RDSA I have some from 52.00 and 57.00 looking to add, but did not, now I thinking it is too high since 62.00 but I have been wrong
traderbren: $CVX - sold my Jan $120 calls this morning as $CVX needs to rest here after a phenomenal run.
champ: $USO ---- #News...was released today...1/13....a few new reasons that, confirms what I have been saying, for the last 16 months...on why #Oil Inventories have been dropping... #1...Imports have dropped, into the U.S... by 2 million barrels a day, fro ...
debeers: $CVX-South Africa giving permission to sell some assets. BMO Capital upgrades to 140. Energy will be the largest beneficiary after the financials of the tax cut because exploration expense had to be averaged out and brent now near the 70 limit.CVX has the added bene of a divvie to go with.
debeers: $CVX- I'm looking forward to sanctions being re-imposed especially as i live less than 5 miles away from $CVX corporate..................
michaelH: @champ $DJI $JPM $WFC $PNC #indices #Political Oils have been doing great. Didnt see too much here today on the sector. I know you have your share. Looking to add to my oil names but everything looks over extended. Looking at $CDEV and $XEC as 2 I own that still look to have room to move higher. Fundies on CDEV are good but chart not showing much of a breakout. Still very long $CRZO, and $XOM, $CVX, $EOG, $NOV, $CLR, and $APC
champ: @michaelH $DJI $JPM $WFC $PNC $CDEV $XEC $CRZO $XOM $CVX $EOG $NOV $CLR $APC #indices #Political ---- I had a post today on $PXD and info. I took profits on a few positions...but only 1/2..$PXD was one on the high turn....and I'm holding all of my 22 positions.. in the sector and I did not add to any today but I posted the other day, that I added to all of my position, before and after the API inventory report....I posted I was taking profits, in names in other sectors and was rotating more $$$ into my energy positions, most all. However, I'm trading $ERX, with size daily, around my Core position but only if and when the sector looks positive.
bRobert: $CVX . Easy holding stock. $140 target Long leap calls.
riskmanager: @bRobert $CVX Why leap calls and not the stock? Pays a fairly nice dividend and you can sell covered calls for additional income. Guess you could do the same with the leaps, sans the dividend? Just curious. Thanks
bRobert: @riskmanager $CVX Stock ownership and dividends are great. My leap call strategies return 200 - 400% over a 12 month period. In addition , the long term capital gains is 15%. Dividends taxed at highest tax rate. Not as appealing . Last year BX paid close to 13% dividend. That was an exception for me. Still had leap calls also. Stock appreciated 50% . Leap call return dwarfed stock and dividend return. I often sell short calls against the leap calls and generate some additional income.
bRobert: $CVX flag/trigger Target $140+ long leap calls
cmaxwel1: @geotheo $RDSA $DVN $XLE $EOG $RDS ( I added $CVX recently as well so, I am holding a full position in $XLE $EOG and $CVX which I like better than $RDSA. I'm also Holding $AMLP which I have been buying under 10, with a monthly dividend. Pipelines have always had a core position in my portfolio.
geotheo: @cmaxwel1 $RDSA $DVN $XLE $EOG $RDS $CVX $AMLP I've been buying some bottom dwellers lately. $ESV, $SND, $HK, $SWN, $EMES, $APA. Also, nibbled at $TOT for the 5+% dividend. All are up nicely. Hard to keep myself from thinking I'm a genius.
champ: @geotheo $RDSA $DVN $XLE $EOG $RDS $CVX $AMLP $ESV $SND $HK $SWN $EMES $APA $TOT --- Funny... but thats where a lot of $$$$ hide-out... in many targeted names. Don't tell everyone....but I also read.. buy low...sell high
bRobert: @phgruver $IBM $GM $CVX $IBM Dogs of the Dow 2018 ? MRK later
Gary: ...
7. $CVX – best fundamentals in the big cappers.
8. $XOM – same.
9. $CRR – Fracking business is working now that oil is moving higher. This is a slow mover on weekly chart. But short interest is 13.5 days. RS is 93.
10. $HES &n ...
bRobert: $CVX Dog of the dow for 2018 Target $140 Long 2019 leap calls . These will be huge winner
mopick: @bRobert $CVX, am with you on this one. Picked-up some this morning, jettisoning $COP. More upside with $CVX.
bRobert: @mopick $CVX $COP Look at the weekly chart. Speaks for itself. This and GM top dogs of dow 2018
champ: $SLCA up $1.75 now @ $34.25 and this is my largest position, in this #Sand sub-sector and in the Markets, for now. This stock could finely, move out of this level and the next target is $37 but this stock will be back to its 52 week high, at around ...
grcjr: $CVX set to open at a new 52+ week high. Was watching for a flag. Added recently.
grcjr: $CAT $SXC $CVX $FCX new 52+week highs
cmaxwel1: @Bridget $XLU $SMH $IYR $NKE $DK $CVX $LEN $BX $X $TIF $IR $CRZO $APC $PXD $CLR $LNG $PTEN $XEC $CXO $CTXS $LEA $CCL $RCL $ACN $DQ $DOV $PCG $EWW $KMX $TTD $SOI $GOOS $HOME $GDI $WTTR #Notes $XLU buy limit order 50.16, 76 day avg seems to be support for the index. and has a yield.
DAN: $XLE -- Some energy stocks are breaking out...specifically the XLE. Here are some names that are under buying pressure. $MRO $CVX $EOG $APC $DVN. There are others, of course, but these are the ones that look more interesting to me -- and that I believe have potential for more upside.
rck89: @DAN $XLE $MRO $CVX $EOG $APC $DVN Thanks. I was just going to compliment Bridget on her $EOG "breakout" comments yesterday. She was (and is ) so right! Still, since there's been no real movement in crude prices, the stocks must be up because of the new tax plan. I've owned $CVX for awhile because of its dividend and $ERX just because!
michaelH: @DAN $XLE $MRO $CVX $EOG $APC $DVN //$CRZO chart also looks good.
Lynda: @DAN $XLE $MRO $CVX $EOG $APC $DVN The exploration and production ones operating in the Permian Basin.
DAN: @rck89 $XLE $MRO $CVX $EOG $APC $DVN $ERX (Insert "thumbs up" emoticon here). 8-)
issues: @rck89 $XLE $MRO $CVX $EOG $APC $DVN $ERX Hard to figure out.If USA is going to get more oil out of our land, that dilutes the supply, therefore oil becomes cheaper, right?
phgruver: @issues $MRO $PE $APC $DVN $MTDR $CVX $XLE I added to $MRO. It is an existing LT position of mine. I added some back in Sept. when it set a higher high at 13, and added a bit more yesterday, as it seemed poised to break out above the Nov. high. It only pays a 1.23% dividend, so I won't hang on too long.
issues: On the 10 day chart, here's the leaders: $MRO 14%, $PE 10%, $APC 10% $DVN 8% $MTDR 4%, $CVX 4%. I bought $XLE. Who of you bought any of the others and why did you choose the one you bought? Checking PE's: $EOG 5,000 wow! $CVX pe 34.(Neg pe on MRO & APC.) $DVN pe 12. DVN has the lowest price/earnings but I see CVX has a long way to go to reach all time high. CVX was talked about on Fast Money last night!
bRobert: $CVX Long leap calls Great chart Targets $130 then $140+
mopick: @issues $MRO $PE $APC $DVN $MTDR $CVX $XLE $EOG, have been in $COP for a while now. One of the best performers in this space this year!
bRobert: $CVX 2019 JAN 130 calls . good start Up over 30%. will add on pullbacks. eventually will sell some short term premium against to further lower cost basis ($4.70)
issues: @bRobert $GUSH looks like the very definition of "at resistance" but could BO! NP Oils owned today $XLE $CVX $DVN $COP $CVRR $HFC
issues: @bRobert $CVX I'm with you Rob. I bought $CVX also (small starter position)
bRobert: @issues $GUSH $XLE $CVX $DVN $COP $CVRR $HFC I'm long from below. will add on pullbacks/higher lows.
Bridget: ...
$CVX - day 1
$LEN - new 52 week high
$BX - strong breakout, wait for phase 2
$X - if flag flies at half mast, profit target is $38.5
$TIF - continuing higher after flag
$IR - high volume volatility squeeze

Energy stocks that aren't as extended - $C ...
debeers: @Bridget $XLU $SMH $IYR $NKE $DK $CVX $LEN $BX $X $TIF $IR $CRZO $APC $PXD $CLR $LNG $PTEN $XEC $CXO $CTXS $LEA $CCL $RCL $ACN $DQ $DOV $PCG $EWW $KMX $TTD $SOI $GOOS $HOME $GDI $WTTR #Notes Bridget $MRO not too shabby either +4.47% today.
rachel: STRATEGY SESSION NOTES- 122117 COTD: Compare stocks of real businesses and stocks in the crypto space. Aside from three fundamental data points, they're exactly the same. But those three fundamental data points are your edge because they tell you whether the company is attractive to big money. $DOV $KMT $LFIN $GBTC $RIOT $NETE $SPX – holding up in same range. All indexes are still extended, though not showing signs of reversing. Smart Money / Dumb Money Confidence: .35 v .76. 41 differential. This is an extreme. $DJI $DJT $COMPQX $XLE – Important breakout today. Likely going higher from here. $XOP – ALERT $37 $OIH – Alert $26.39 $MRO $CVX $EOG – Alert $108 $APC – Alert $52.88 $DVN – Alert $41.30 $XME – Alert $35.75 $FCX – Weekly shows $20 easy. $TECK – Alert $26.25 $CEIX – coal. Steep price increase, though volume is falling off. $BTU – very strong momentum in this established name.
champ: @BigOx $GUSH $PXD $FANG$CXO $PDCE $EOG $CRZO $XEC $CVX $XOM $CLR ---- These names and the sector follow the price of Oil and they are now back at or near their November highs, most but not all. When the traders get out of these names, they will rotate back into the #Sand stock. Traders are at work, they buy the lows and they will not sell until Oil turns.... and investors are still holding their investment positions in this sector. The Tax Bill is also helping out this sector, so their are 2 strong reasons to have new positions and that started on 12/18 and I posted on 12/8 and 12/19.
champ: @bRobert $XEC - I agree and its always a hard call, for all of these large Oil names. That all of these Oil men have been making and they really started dropping in large Cap-X dollars, billions of $$$$, really large numbers over a year ago. $CVX just announced a couple go months ago and I posted that they are going to invest over $4 billion $$$$$ in the Permian Basin, starting in January 2018, the business plan is finished and now the work begins, for $CVX and many others, is why I'm focuses on all the #Sand suppliers.
bRobert: @champ $XEC $CVX #Sand The supply demand balance will be key. The sand players are significantly gearing up capacity. Overcapacity and increased expenses could sting in the short term. Again the balance will set the tone for revenues in the coming quarters
champ: @bRobert $XEC $CVX #Sand --- #News on #SandSupplies ---- Thats all true and the key is, supply in demand and thats what the smaller players are worried about. All are gearing up production and its also about shipping expenses and overhead. For those ...
champ: $SOI @ $16 up 5.6% --- Nothing really going on, the stock is just trying to level out after, the stock offering and that was price at $15.75...but that news dropped the stock down from $18.40 on 11/8....IPO was on September 2017. They move #Sand pro ...
rck89: #Oils - What's our thinking on oil stocks these days? I still love the $CVX dividend!
champ: @stevef214 $EOG $XEC $PXD $CXO $XLE $ERX $XOP #NewsFlow ---- You need to target companies in the Permian Basin because #CapX is up in the Permian Basin because of high production per well. Companies in other areas are cutting CapX in those areas beca ...
Visit the Trading Forum to join in the discussion.
| | |
| --- | --- |
| Stock Price | $USD 118.14 |
| Change | 0.57% |
| Volume | 7,762,480 |
Chevron Corporation provides administrative, financial, management and technology support to U.S. and international subsidiaries that engage operations of petroleum, chemicals, mining, power generation and energy services.
Request Video of CVX
Already a member?
Sign in here.
Earnings
October 26th, 2018 - 2018 Q3 Earnings
November 2nd, 2018 - 2018 Q3 Earnings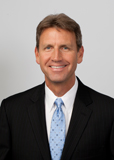 Dan Fitzpatrick
Stock Market Mentor gives you EVERYTHING you need to succeed in the market; all in one place. How easy is that? Dan Fitzpatrick and his elite community of traders share trading ideas, strategies and much more. Dan Fitzpatrick--a world class Technical Analyst, trading coach and regular CNBC contributor--gives you access to all of this with a 14 day FREE membership. Get started TODAY and start trading better TOMORROW with the following premium content:
Nightly video Strategy Sessions with a game plan for tomorrow
Got a stock you want Dan to look at? Just ask.
Patent pending video alerts instantly delivered to you when one of Dan's trading signals is triggered. This is not your typical price alert. This is a short video explaining the action you need to take to make money. No more "Woulda, coulda, shoulda"
Access to over 58,700 stock analysis videos
Access an ever expanding library (58,700) of educational videos that will save you time and make you money
Join a team of friends and traders that have one thing in common; a burning desire to succeed.

Become a Member Today!
Gain immediate access to all our exclusive articles, features, how-to's, discussion group and much more...
Satisfaction Guaranteed!
Your Stock Market Mentor membership comes with a 14 day, no questions asked, 100% money back guarantee!