Cemex S.A.B. de C.V. Sponsored ADR (NYSE:CX)
Bands Volume 200 SMA 50 SMA 20 SMA Videos Alerts Articles Events

Henry: $CX Was Tim Seymour's stock pic tonight. Except for a wide ranging red bar on 11/2016, there is no correlation to POTUS. It has been tanking since 7/2017 until recently. It's close to 7/2016 lows. Not my kind of stock though.
DrScience: $CX Big bet in JUL 5/9 BuCS 11K spreads traded at 2.08. We're pretty sure it was a bullish bet as 1.1M shares traded at $7.00 in a market maker offset. Though price movement has yet to react, it's one to watch..
DrScience: $CX Sold some stock @ 8.20. I didn't like the stock closing in the lower part of the range on Friday, and today's weakness in basic materials isn't helping the near-term outlook. Holding original shares from late December with stop below 50 DMA.
DrScience: $CX flag and 50 DMA bounce resolution to the upside, targeting the 200 DMA @ 8.75 if the cement maker keeps going. Random thought: wonder if they're bidding on supplying cement for "The Wall?"
debeers: @DrScience $CX -What a sharp cookie you are, Dr. Sci! $DE-As the supply of wheat needed for next year is incrementally higher and construction will boom, Virtgen will seem ever more brilliant as an acquisition.
DrScience: $CX a pullback to 50 DMA, and some indecision on high volume yesterday, found more buyers today -- working in favor of the Bulls.
DrScience: $CX three-day pullback to the breakout level, which coincides with the 8 EMA and 50 DMA. Good place to add. Lots of political and economic reasons to own... Lots of uses for cement. It's to the gonna take a lot of cement to build "The Wall," or entomb a failed nuclear reactor, or cover San Diego once NKorea missiles fly, or rebuild Interstate highway system.
Vehid: Anybody starting position in $CX?
DrScience: @Vehid $CX Stock moving from VS and a 3-month stint in heaven's basement. $EWW in the same boat after a rocky 4th quarter. Both have potential to test the 200 DMA as money continues to flow into emerging market and country-specific ETF's and stocks.
DrScience: $CX bottom feeding in cement. Long @ 7.50
Bridget: @DrScience $CX what's your reasoning for this one? News? Chart? Sector?
DrScience: @Bridget $CX Chart. Been playing with PPS (Pearson's Pivot Signal) study on #TOS, combining it with other different signals. CMF rising from a low, MACD cross within the past 10 days. Stock made a 52-week low and I liked the consolidation. Tried to buy at 7.40 yesterday, but no joy, so I bought the open.
woodman: @Robert1965 $USCR - $CX
phgruver: #Hurricane I'll add $CX, $SHW, $OSB, $PPG to the mix. (I have no position in any of them.)
phgruver: @issues I listed $CX, $SHW, $OSB, $PPG, and someone else listed $USG. $NUE and $X could also benefit. $SWK might be another to consider (lots of hardware).
bRobert: $USCR . $CX keep on watch list for breakout of sideways consolidation after ramp up. CX . holding stock. Look at weekly squeeze breakout. More to go
bRobert: $CX . $MLM . $EXP . $BX CX added to long stop 9.70. MLM EXP .Strong earnings growth. consolidating below 50d . Watching for run to begin
bRobert: $CX . $USCR . $EXP CX Adding for phase 3 . USCR consolidating for next move . EXP higher lows. nice weekly. All holding stocks
Bridget: Notes: $XRT getting crushed. $M $LB $COST $WMT $FIVE $KSS Breakouts that are working: $BZUN, $DLPH, $DHI $FIZZ $CX $OSUR New Breakouts: $PYPL $ATHM $KRO $EWW $CF $BWA $MOMO $EDU $TAL $JD - nice bounce off the 50dma $LMT $NOC $RTN - still working $VALE - moving higher, ER on 7/27 $PKG - nice bullish engulfing candle after flag $MRAM - #ipo new high on volume
bRobert: $USCR $CX Perky. Cx nh Long calls.
bRobert: $CX breakout continuation
Bridget: Notes: $XLU in a downtrend on the daily now $UNG new 52 week low $BHI - big move after this downtrend, special dividend on 7/7 $AAP $AZO $ORLY - down big on warning $CBOE - new all time high $CX - breakout $CNC - good buy point in this uptrend $CCL $RCL - steady uptrend $BZUN - nice breakout $AABA - steady uptrend IBB XBI - many healthcare stocks looking well today $CALA - breakout $ACHC - higher highs $ALNY - nice uptrend
Bridget: $CX hitting a new high. I have been watching this one for awhile. Looks good on the weekly chart.
bRobert: $CX weekly / daily chart breakout Target 1 $10.6 then 12+
bRobert: $CX Range breakout . 10.3 target 10% move
bRobert: $cx Potential range breakout trade. Weekly squeeze
bRobert: $Cx $Cx Potential Range breakout on daily. Squeeze weekly. Perky action lately in concrete and aggregates. $MLM, $EXP . $USCR . $VMC
Nepenthe: $CX Making a decent case for a break out on both the daily and weekly chart. This one's tormented me for awhile, liquidating exasperatedly my position once it made a triple top yesterday. It's one of those side-long consolidations that tests one patience and resolve. Now looking to get back in for more blessed torment. And so it goes. . .
spmeyers: $CX breaking out RHRN (intra-day anyway); anyone have a target for the move?
JBed: @spmeyers $CX No, Dan has a way to calculate that. But looking at the chart just now, it's a nice cup and handle over the past 2 months.
spmeyers: @JBed $CX waiting to see how it looks at 3:30pm before I bite
champ: @JBed @spmeyers $CX--- All looks good but it's at a double top and entry is not good at all ...this stock had a great run, off of the Trump election..it's a buy only if you have a reason why, it would go higher ....it had M&A news and that fell thru this morning.
Bridget: Notes: $CVS and $WBA down on walgreen's earnings report $CRM - squeeze breakout $MCD $CAKE $SBUX - all rose today on not very good news, there is demand for these stocks and should be watched for an entry after this pullback $CONE $COR - these might also be good buys on this pullback $ESNT - nice breakout today, then pullback to top of the range. watch for phase 3 Oil stocks are down on the day but this pullback could lead to a buying opportunity. $COP $MRO $CVX $BP $OAS $SODA - phase 2 of this breakout $LLY - phase 2 $WIX - 2 days of inverted hammers, IV% is up at 100%, lots of volatility in this stock $EBAY - hit a new high and then sold off. Also seeing a rise in volatility in this stock $CX - hit a new 52 week high $JBHT - moving higher out of this base
nepenthe: $CX Another upgrade today. Approaching alert status, 9.35, I think. Which I try not to do. I let Dan do that.
StockMarketMentor: A Price Alert has been triggered for $CX Cemex S.A.B. de C.V. Sponsored ADR. Click here to view associated video clip: http://stockmarketmentor.com/stockanalysis.html?ticker=CX&clip=83936
Bridget: Notes: Sell off in Retail, not where you want to be long: $ROST $ANF $RL $LB $EXPR Sell off in RVs following cars: $WGO $THO $CWH Breaking higher: $NXPI $CX $SWN $CHK $TOT $LLY $COG $BAX Further pullbacks in $AAOI $OCLR $FNSR $FN $KMT set alert at $40 $EBAY set alert at $34.50 $CHGG spiked on upgrade
mopick: @Sher $OCLR $T $CX $BX $VLO You still in $BX?? Thanks!!
bsafriet: @Sher $CY $CX $P $OCLR $OCLR I admire your intestinal fortitude and optimism which I unfortunately do not share. I took my eye off the ball on this trade and when I finally checked the chart about croaked. Paid dearly for neglecting to place a stop at time of purchase. Used the bounce today to exit my position. Been down this slippery slope to many times before. Support is support until it isn't. Entire group has been selling off and I have no reason to think it stops here. Hope you're correct and I'm wrong, but I'm out for now.
Sher: ...
$CX – Yesterday marked bottom on this one – Stock up 7.8% (calls up 157%) today, thank God – Fairly large long call position (Mar.) which was approaching extinction – Still underwater, but tunnel light definitely brightening.

$P – Seems t ...
Sher: $INVH - Nice left to right chart - Stock up 6.5% since 2-1-17 IPO - Analyst upgrade and $25 PT, today. $T - Phase 2 pull-back - Really glad I STC my Mar. $41 calls, Friday - Down 30%, currently. $CX - Nice bullish reversal in play (Thank God!) - Stock up 3.5% - I just hope it continues - Last week's meeting with Mexico did little to assuage relationship concerns.
Sher: ...
$CX - Adding to severely underwater Mar. call position - Pure speculation, at this point - Original position opened the day before "T's" verbal tirade against Mexico (of course!) - Really hoping Tillerson can soothe things a bit during ...
Sher:
$OCLR $T $CX $BX $VLO

$OCLR - Correction... Short shares have increased by 18% not decreased, as noted in earlier posting - Had I read that correctly, I would have held off on opening a position (long April $9.00 calls).

$T - Nice bullish reversa ...
Sher: @JJT1 $NUGT $SAND $HMY $GSS $T - Thank you - I know, same for me - I've also taken a beating on my $CX (bought day before "T" waged verbal war with Mexico, $FCX, and $BX (all Mar. calls) - I'm close to 'throwing in the towel' on long call positions...
woodman: $CX - took out my stop today.
woodman: #BuildingMaterials - Some look good with bounces at expected spots after a pullback, or perhaps about to breakout. Some, for example: $USCR $SUM $MLM $VMC $EXP $CX (cup and handlish) $APOG $GFF (maybe).
woodman: @champ $VMC $SUM $MLM - I almost bought $SUM today. Instead, I added to my $USCR rather than add another ticker. I also still have $CX which is putting in a high handle.
captron: @champ $VMC $SUM $MLM - I would not count $CX out if the wall gets built. Believe they would play a big part.
Sher: @audrina0904 $CX - Hope you're right because I managed to buy $CX right before "T" cancelled his meeting with Pres.Nieto... or visa versa!
audrina0904: $cx seems to be posting a nice flag pattern, watching closer for resolution.
audrina0904: $cx opened a position on the pullback
infocus: $CX sold half of Feb 9 call position for nice profit.
infocus: $CX Stopped out of last half of Feb 9 Call position for 70% gain.
infocus: $CX Making a clean breakout. Long stock, sold calls way too soon. : > (
DrScience: $CX a bonafide breakout on the daily and weekly chart. It's gonna take a lot of cement to build, roads, bridges, and a wall -- twice as high. If you're outside the US, and you missed the move, don't miss the boat! $GOGL, $MATX, maybe... $MPX. ;-]
infocus: $CX - Working- above upper B.B. Long 3/4 position.
woodman: $CX - has really been on the move. Up through some descending resistance and out of a wedge, now pushing up the top BB at 3 standard devs.
infocus: @woodman $CX Long stock and calls ;>)
woodman: @infocus $CX You're doing the happy strut!
infocus: @woodman $CX And you too? Out for lunch now. Hope my total for the day holds up. Nice looking gain so far; all green.
woodman: @infocus $CX - yes, I'm in. I had a healthy position, but sold half just yesterday when it was moving down hard, before it revived with that long tail. I wanted to protect my profits. Now, of course, I'm wishing I didn't sell any, but at least I didn't sell all.
issues: @woodman $CX compare $uscr?
woodman: @issues $CX $uscr - I have both.
infocus: @woodman $CX $uscr - Back from lunch. Do you think it's too late to start a $USCR position?
woodman: $GRAM - I bought some this afternoon. As a revival/dumpster-dive trade. It's a Mexican engineering and construction company, so not really sure how to gauge the future of such a stock given the cross-current of the new Administration. All I know is that $CX has had a nice last couple of weeks.
DrScience: $CX continuing higher from a VS. Still has a little runway to reach $9.35 (52-week high) in the next few weeks before earnings on 2/9.
infocus: $CX - added to position
JBed: @infocus $CX Me, too.
DrScience: @infocus $CX Good, good, good. Helped move the stock higher. Added to my position this morning and picked up some FEB 9 Calls @ .25 during the speech pullback.
infocus: @DrScience $CX Nice move on the calls. The calls still look tempting @.33 Might just take a few.
DrScience: @infocus $CX Those are more speculative than the 8's I hold with a trailing stop. But, as I think the stock can challenge $10 into earning, I'll be happy to cover then should the stock continue to cooperate.
infocus: @DrScience $CX - Thanks. Still trying to get filled @.27
infocus: $CX - BTO Feb 17 2017 9 Calls @.29
Bridget: $VMC - coming out of a VS on volume. 3 days of big vol. This is a Trump trade stock on increased infrastructure, along with $CX.
champ: @Bridget $VMC $CX --- On $VMC I'm still holding my position that I have been posting about....and my reasons why.
woodman: $CX - added
infocus: $CX Earnings Play - Bought @ 8.39
JBed: @infocus $CX When are earnings on this one?
infocus: @JBed $CX 2/9/17 before the opening.
cmac: $CX nice move....I may add into the close
kcar21966: @cmac $CX coming out of a little squeeze....hope it continues
cmac: @kcar21966 $CX I did notice the vol sq, but this is what I liked about the chart
woodman: @cmac $CX Nice volume right at the close.
TunaHelper: @woodman $XHB $BWA $TPH $BZH $MTH $APOG $AWI $BLDR $CBPX $USCR $CSTE $VMC $OC $BMCH $MDU #Homebuilders #ResidentialConstruction #Housing #BuildingMaterials Thank you for the ticker list. Still researching this area a bit, wary that if I don't hustle on that I'll prob miss the move. I have looked at $BZH which seems at a good point, to your point. I also like $CX, which is a very well run company. Are you still following $LGIH?
BobJ: $CX CX cemex. 8.12 down 9.35 percent or .85. Put in limit order to sell 9 strike Nov 18 puts for 1.00. Current bid .88 current ask. .99. Order filled. BTO CX Nov 18 8 strike puts for .34
bwcarnation1: $CX up nicely on vol after pull back from recent hi. long
woodman: #BuildingMaterials are still doing well overall. Some have pulled back to some good spots and are bouncing within in an orderly uptrend. Fwiw, here are some that currently look interesting (in order of performance today): $SUM $LPX $OC $MAS $BLDR $CBPX $VMC $MLM $TREX $CX $ROCK $NCS $EXP $USG $MDU $NX. As always, check for earnings dates before buying.
woodman: I've been riding some #BuildingMaterials stocks. Great charts in the sector. I held thru earnings two that reported this morning: $CX and $USG. Still in them. My third, $CBPX, reports on May 9. The earnings reaction in CX and USG gives me some confidence to hold CBPX thru its earnings, but there's still time to contemplate that.
woodman: @champ $USG - Long this one too (reports 4/21 bmo), along with $CBPX (5/9 amc) and $CX (also 4/21 bmo) all iin the building materials space.
woodman: $CX - mentioned yesterday. Cup and handlish, up thru resistance.
woodman: $CX - entered this morning.
woodman: Don't forget #BuildingMaterials - $CBPX $AWI $APOG $USG $SUM $NCS $PGEM $CX $TREX $MDU $BLD $BECN $VMC $MAS
Trixie: @woodman $CBPX $AWI $APOG $USG $SUM $NCS $PGEM $CX $TREX $MDU $BLD $BECN $VMC $MAS #BuildingMaterials $CREE I can't endorse buying any here.. However I do think it is in the process of heading higher over time. Over all the more common ma's hasn't been over the 200ma in ages.. They do the #LED lights and a few other things.. I have picked up $AYI for a while also in LEDs /lighting.. One can choose either one near 52 week lows or highs..
boba: @woodman $CBPX #BuildingMaterials - How about $CX
woodman: @boba $CBPX $CX #BuildingMaterials Yes, that's on my list and I like it too. I just thought some of those others were not quite as far along in their reversals in terms of extension from their 50 day moving averages, so maybe you'd be getting them a little earlier in their moves. But perhaps that's quibbling. $CX is nice too.
woodman: @boba $CBPX $CX #BuildingMaterials Look at $AWI - has moved above 41.59 resistance and just making its move higher away from the 50 day. Not a bad entry here, IMO.
woodman: @debeers $MHK $MAS $M - #BuildingMaterials sector has a lot of nice charts - rebounders/reversals. Of interest (at least to me) in the sector: $SUM $CBPX $CX $USG $APOG $TREX $BECN $AWI $NSC $PGEM $MDU $BLD $VMC
Jadee: $CX One I haven't played in a long time but looks like it might be "dun goin down".
pcotton: #scanResults - #penaltybox - smaller list excluding energy. $CX $DDD $FCX $FTK $GTLS $HCLP $IMGN $KEX $MBT $MRC $QIWI $SODA $WAC $WLK $XOOM $YNDX
GreenGhost: $CX You can add cement to cyclical/commodity sell-off. http://www.stockta.com/cgi-bin/analysis.pl?symb=CX&cobrand=&mode=stock
ccrown4: $CX Good morning. Started a position at the 8ma, 12.58 and added today. Good support at 12.37 using bottom support lines. This company recently showed up in our small city but I must admit their trucks look unsafe and poorly maintained. Just a swing trade.
Visit the Trading Forum to join in the discussion.
| | |
| --- | --- |
| Stock Price | $USD 6.90 |
| Change | 0.00% |
| Volume | 2,865,860 |
CEMEX, S.A.B. de C.V. is a global cement manufacturer with operations in North America, Europe, South America, Central America, the Caribbean, Africa, the Middle East and Asia.
Request Video of CX
Already a member?
Sign in here.
Earnings
October 25th, 2018 - 2018 Q3 Earnings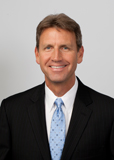 Dan Fitzpatrick
Stock Market Mentor gives you EVERYTHING you need to succeed in the market; all in one place. How easy is that? Dan Fitzpatrick and his elite community of traders share trading ideas, strategies and much more. Dan Fitzpatrick--a world class Technical Analyst, trading coach and regular CNBC contributor--gives you access to all of this with a 14 day FREE membership. Get started TODAY and start trading better TOMORROW with the following premium content:
Nightly video Strategy Sessions with a game plan for tomorrow
Got a stock you want Dan to look at? Just ask.
Patent pending video alerts instantly delivered to you when one of Dan's trading signals is triggered. This is not your typical price alert. This is a short video explaining the action you need to take to make money. No more "Woulda, coulda, shoulda"
Access to over 58,200 stock analysis videos
Access an ever expanding library (58,200) of educational videos that will save you time and make you money
Join a team of friends and traders that have one thing in common; a burning desire to succeed.

Become a Member Today!
Gain immediate access to all our exclusive articles, features, how-to's, discussion group and much more...
Satisfaction Guaranteed!
Your Stock Market Mentor membership comes with a 14 day, no questions asked, 100% money back guarantee!