Summit Materials Inc. Class A (NYSE:SUM)
Bands Volume 200 SMA 50 SMA 20 SMA Videos Alerts Articles Events

CHOFF: bought $SUM; still moving up off the 200ma; starter position
CHOFF: $SUM - new position; awaiting an order fill. A close friend of mine works for Ash Grove (a cement producer) that recently was acquired. He tells me their back orders are huge and growing...they can't mine and produce the dry mix fast enough. Another friend of mine is a general contractor. He tells me he can't find cement supplies fast enough either. Said he has customers begging him to start pouring for their stores and strip malls, etc but he is hamstrung by the cement suppliers. $GS today announced that $SUM is on their 2018 buy list. Construction materials are not my forte but I like my odds. Their last earnings estimate was .25 and they crushed it at .46. I'll place a stop at yesterday's low.
indigo1948: $AMTD $SUM $MOMO - moving up
captron: $SUM Dan had this on the strategy session last night. Has broken out. Low volume.
Gary: ...
$SUM – Yesterday's Strategy Session. Some buying today, but doesn't look like any follow through.
$LOPE – Still in range. Consider buying at $95.60
$CARA – chronic pain treatment. Market looking for bu ...
shoredriver: @Gary $GLD $AEM $NEM $SPX $DJI $NDX $TREX $SUM $LOPE $CARA $BLUE $INTU $PIRS $THO $PRAH $CZR $CTRL $TWTR $GWPH $FAST $NAV $YELP #Notes WOW....notes look great....Rachel better look out......@Dan thanks for finally firing up some focus on the pot stocks...
woodman: #BuildingMaterials - Some look good with bounces at expected spots after a pullback, or perhaps about to breakout. Some, for example: $USCR $SUM $MLM $VMC $EXP $CX (cup and handlish) $APOG $GFF (maybe).
champ: $VMC $SUM --- $MLM $231 --- I got back in this one again this morning also. I posted that I got back in $VMC this morning...don't know which one is going to outperform....all three of these stock are in the same sector/ business....but are bigger in certain parts of the U.S. However, $VMC is in California, Arizona, New Mexico and Texas..along the Mexico border and could be better positioned...I believe.?...for the Wall...they are all thru out the U.S. ...along with $MLM....I also have a position in $SUM and they are the % leader today. $SUM has a market cap of $3.4b, $MLM has $14.5b and $VMC has a market cap of $16.9.
woodman: @champ $VMC $SUM $MLM - I almost bought $SUM today. Instead, I added to my $USCR rather than add another ticker. I also still have $CX which is putting in a high handle.
captron: @champ $VMC $SUM $MLM - I would not count $CX out if the wall gets built. Believe they would play a big part.
champ: @Henry $CAT --- I have been watching this stock all morning and I'm waiting to see if it can break thru this $97 - $98 level....I have it parked right next to $MLM $VMC $SUM $FLR $CBI $FCX and $MDR...I have positions in all except $CAT and $SUM.
Bridget: $SUM breakout today on earnings. Wait for the phase 2 pullback before getting in. No reason to chase in this market. But I see MACD turning up on the weekly and monthly charts, giving me a moderate bullish signal.
Bridget: ...
$SUM - breakout today on volume
$Z - breaking out of this flag on high volume
$HZN - new high today, momentum is still up
$FN - bounce failed today, strength is getting sold
$NTES - at support
$NCR - flagging but still holding up
$EW - breaking down ...
ag1: @janner0814 $LMT $LDOS $USCR $CPBX $EXP $SUM #CEMENT #BUILDING #prescient #KISS #mstpd #interesting #CEMENT #BUILDING #WATCHLIST #CEMENT #TINA #Acronym #ACRONYMS #TURKEY Thanks, I had never hear of Stan Weinstein as I'm new to trading. It looks l ...
woodman: #BuildingMaterials are still doing well overall. Some have pulled back to some good spots and are bouncing within in an orderly uptrend. Fwiw, here are some that currently look interesting (in order of performance today): $SUM $LPX $OC $MAS $BLDR $CBPX $VMC $MLM $TREX $CX $ROCK $NCS $EXP $USG $MDU $NX. As always, check for earnings dates before buying.
woodman: Don't forget #BuildingMaterials - $CBPX $AWI $APOG $USG $SUM $NCS $PGEM $CX $TREX $MDU $BLD $BECN $VMC $MAS
Trixie: @woodman $CBPX $AWI $APOG $USG $SUM $NCS $PGEM $CX $TREX $MDU $BLD $BECN $VMC $MAS #BuildingMaterials $CREE I can't endorse buying any here.. However I do think it is in the process of heading higher over time. Over all the more common ma's hasn't been over the 200ma in ages.. They do the #LED lights and a few other things.. I have picked up $AYI for a while also in LEDs /lighting.. One can choose either one near 52 week lows or highs..
woodman: @infocus $CBPX - perhaps on a pullback to 5dEMA if a bounce? That's been recent support. Or buy a little now and set a stop under current low of the day or low of yesterday. Just suggestions. But, from my #BuildingMaterials list, also take a look at: $AWI on a move above $41.59. $APOG rhrn (though caution: it's a thin stock). $SUM moving today up thru resistance. $USG -like $CBPX but perhaps not as extended from its move thru resistance.
infocus: @woodman $CBPX $AWI $APOG $SUM $USG #BuildingMaterials - Thanks a lot for the suggestions.
woodman: @infocus $CBPX $AWI $APOG $SUM $USG #BuildingMaterials You're welcome. Best of luck.
woodman: @debeers $MHK $MAS $M - #BuildingMaterials sector has a lot of nice charts - rebounders/reversals. Of interest (at least to me) in the sector: $SUM $CBPX $CX $USG $APOG $TREX $BECN $AWI $NSC $PGEM $MDU $BLD $VMC
olveoyl: $SUM new ipo of cement asphalt company in Denver. The roads here are really bad. Potholes that will eat tires and cars! One to keep one eye on anyways...
Visit the Trading Forum to join in the discussion.
| | |
| --- | --- |
| Stock Price | $USD 18.77 |
| Change | -0.27% |
| Volume | 113,521 |
Summit Materials Inc is a heavy-side construction materials company. Its operations are composed of aggregate production, including crushed stone and construction sand and gravel, cement and ready-mixed concrete production.
Request Video of SUM
Already a member?
Sign in here.
Earnings
October 31st, 2018 - 2018 Q3 Earnings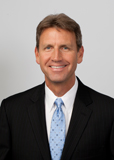 Dan Fitzpatrick
Stock Market Mentor gives you EVERYTHING you need to succeed in the market; all in one place. How easy is that? Dan Fitzpatrick and his elite community of traders share trading ideas, strategies and much more. Dan Fitzpatrick--a world class Technical Analyst, trading coach and regular CNBC contributor--gives you access to all of this with a 14 day FREE membership. Get started TODAY and start trading better TOMORROW with the following premium content:
Nightly video Strategy Sessions with a game plan for tomorrow
Got a stock you want Dan to look at? Just ask.
Patent pending video alerts instantly delivered to you when one of Dan's trading signals is triggered. This is not your typical price alert. This is a short video explaining the action you need to take to make money. No more "Woulda, coulda, shoulda"
Access to over 58,200 stock analysis videos
Access an ever expanding library (58,200) of educational videos that will save you time and make you money
Join a team of friends and traders that have one thing in common; a burning desire to succeed.

Become a Member Today!
Gain immediate access to all our exclusive articles, features, how-to's, discussion group and much more...
Satisfaction Guaranteed!
Your Stock Market Mentor membership comes with a 14 day, no questions asked, 100% money back guarantee!