CryoPort Inc. (NASDAQ:CYRX)
Bands Volume 200 SMA 50 SMA 20 SMA Videos Alerts Articles Events

woodman: $CYRX [EDITED] - interesting business - temperature-controlled shipping and tracking, etc., of biologic commodities and products for biopharma companies. This had a massive move off a multi-bottom in the Spring, forming a narrowing rising channel since May. It broke out from that channel last month, testing its all time high, but has pulled back to the 50 day within that channel. It's now pinching between the 50d and its all time high. About 15+ % back to that ath. If nothing else, this would be a low risk entry with a stop somewhere under $71.
joelsg1: @woodman $CYRX $BX sold out 11/16 at $76.
shoredriver: @woodman $CYRX ...blast from SMM forum past...a gwenzee fav.....wonder what she is up to.....
woodman: @shoredriver $CYRX - truly from long ago.
woodman: $CYRX continues move out of long-formed ascending channel. $85 resistance area.
woodman: $CYRX testing top of range.
spmeyers: $CYRX strong reaction to earnings; looks like it could run
romanalexk: $CYRX ATH. What a rocket!
romanalexk: $CYRX Moved my stop below today's low.
romanalexk: $CYRX Closed my position. But the stock is holding at ATH.
romanalexk: $CYRX Bounce from the pullback to breakout area on strong volume. HOD
romanalexk: $CYRX ATH. My half position is working great. :)
gtr89: Any opinion on $CYRX? I'm thing about adding with a stop below today's low
romanalexk: $CYRX Holding up well after yesterday's rocket action.
romanalexk: $CYRX is working nicely so far.
romanalexk: $CYRX Volume surge. Moving.
romanalexk: $CYRX ATH. Strong volume.
romanalexk: $CYRX. Sold some into this nice move.
bobbybwana: $CYRX closed fairly strong. Looks like a rocket ship on the daily but on the weekly charts it looks like it's just getting started.
romanalexk: $CYRX Sitting at resistance
romanalexk: $CYRX HOD. Volume is low for now.
StockMarketMentor: A Price Alert has been triggered for $CYRX CryoPort Inc.. Click here to view associated video clip: http://stockmarketmentor.com/stockanalysis.html?ticker=CYRX&clip=131284
lostsheep: @vfr777 $CYRX Making that move 18% short. Has come a long way to get here though macd cross yesterday
vfr777: $CYRX anyone looking at this? Breaking above the 50day although it made a lower low in December. In consolidation on the weekly.
heyjack: $cyrx nice volume on a move up to 52 ish highs of the past month
lostsheep: @heyjack $cyrx Some short interest here 52.98 was the gap
DAN: ...
$CYRX -- Watch for 53.50. Alert $53.50
$TMHC -- Phase 2 of breakout.
$VSTO -- Wait for move above $21.23. Alert $21.60
$RH -- still needs to tighten up. Could go either way here, and that's not what you want to see.

lostsheep: $ABT $MMC $IMVT $ROK $CYRX $NDAQ probably mentioned but all tight pinches near the 50
DAN: @lostsheep $ABT $MMC $IMVT $ROK $CYRX $NDAQ Might consider setting an alert on $ROK at $250. If the stock breaks above that key level, it might keep going. (No predictions...just looking at the chart). ;-)
lostsheep: @DAN $ABT $MMC $IMVT $ROK $CYRX $NDAQ Thanks. On a Friday I consider it an honor to see your response
vfr777: $CYRX @bsafriet was just mentioned on CNBC. Getting some love.
DAN: $CYRX -- squeezing here. Volume has been a bit light, which is good during squeezes. Watch this stock. If it pushes above 52.50, it could have another 12-13% in it.
DAN: ...
$CYRX -- Fundamentals are brutal. This would be for a trade. Alert $52.50
$TGTX -- covered this squeeze on 11/30...11/13 trendline. Stay long and use the "prior low trading stop" method.

Firemedic: @DAN $GBTC $SPX $DJI $NDX $BIDU $MSFT $NOW $CVX $SLB $AAPL $DKNG $FSLR $TWLO $VICI $XHB $CPRT $CDNS $SWI $DDOG $PTON $SE $SHOP $CYRX $TGTX Appreciate the early notes cause it does help to see where your at while the market is still open. Thanks
bsafriet: $CYRX re-entered this one 11/10 at $53.30. Now it is really cooking! The world is gonna need their freezers to keep COVID-19 vaccine cold. Thanks for letting us know about this one @gwenzee! Price targets: Measured move $82.54, Fib retracements: 1.27 $66.68 1.382 $69.12 1.618 $74.24 Post edited at 4:57 to add price targets.
PRK: @dougcomz $CARR $TT Look into Cryoport $CYRX as well. This might be their specialty too.
scottrades: @charles23phelps I know of $CYRX
DAN: ...
$CYRX -- Consider this IF it bounces tomorrow. But the stop must be tight -- just below 46.25. Say, $46.15.
$FVRR -- Last entry was at $130. Never had reason to sell after that.
$LAZY -- Still working. Higher intraday high and lows...on very hig ...
gwenzee: $AAPL $AMD $ARCT $AYX $CARR $CHGG $CYRX $DT $FAST $INCY $LVGO $MSFT $NBIX $NUAN $PFSI $RVNC $SHOP $SILK $TNDM $TDOC These are the stocks I am holding right now. Took partial profits on several yesterday. And.....today everyone of them is up. But....I rang the register. Amazing what one day can and does do to one's portfolio.
scottrades: @issues $CYRX
issues: @scottrades $CYRX Thank you kind Sir!
gwenzee: @issues $CYRX I have talked about this stock many, many times in the past 2 years. It is taking a breather right now but should bounce back. Look for a good entry.
marklesparkle: does anyone have any news on $CYRX
gwenzee: $MSFT $AMD $AAPL $CYRX See all of my posts from yesterday. We're here to make some $$$. Are you still in the corner contemplating your navel or can you raise your hand? :)
tbsy: @gwenzee $MSFT $AMD $AAPL $CYRX Hey, there's lint in there! (grin) Actually back in a little yesterday, but still being cautious here.
gwenzee: $CYRX It is estimated need for 8,000 jumbo (747 cargo) jets to deliver COVID vaccine worldwide. That's a lot of cold logistics to prevent degradation of product. $CYRX could be a BIG winner here.
bRobert: @gwenzee $CYRX $75 flag target Technically polite and strong
Mnatale: @gwenzee $CYRX how did you come to those stats on the jets? interesting
gwenzee: @bRobert $CYRX First bought this baby at $8.05. Sold all of that position but held 50% position at $15.69. Still expanding and working.
gwenzee: @Mnatale $CYRX Info gleaned from FOX Business.
Mnatale: @gwenzee $CYRX your my hero.. how long have you been holding?
gwenzee: @Mnatale $CYRX Last buy @ $15.69 was 7/2018. Up over 250%. Don't get rid of good employees. Regret, a little, about selling all of first $8.05 buy earlier this year but when the register rang it was with smiles.
heyjack: @gwenzee $ARCT $cyrx Does that mean I can sell my $cyrx ?
gwenzee: @heyjack $ARCT $cyrx At your own risk. :)
heyjack: @gwenzee $ARCT $cyrx :)
gwenzee: $CYRX If you've been here for any time you know this is one of my favs. Keep your eye on this one and your finger on the "Buy" button. How will the vaccines get from Pt. A to Pt. B without being degraded? This is your answer......I know ...
Mnatale: @gwenzee $CYRX interesting, thanks for the insight.
bRobert: @gwenzee $CYRX $75. Flag target. daily/WEEKLY. technically. very polite
gwenzee: @bRobert $CYRX Yep.
gwenzee: $CYRX I have pounded the table on this one for a long time. Few listened, it seems. Blackstone just invested $275 million in CYRX. It was up 10% yesterday and 35% today.
PRK: @gwenzee $CYRX I was with you but got out in the 20s. Made a nice profit thanks to you!! Always read your posts with interest.
gwenzee: @PRK $CYRX I, too, sold 1/2 my position at $20 (up from $8 so not bad). I like what this company does and it doesn't seem to have any competitors in sight.
bsafriet: $CYRX Buys GTLS MVE Biological unit with help from BX. Up 10.61%, long from below. I re-entered on 8/20 when CYRX broke above down trend line and was in a tight BB squeeze. I'm taking profits here - looking at this as a gift from the market. P/L +18.57% in 4 trading days.
gwenzee: @bRobert $CYRX Set to acquire CRYODPD. Somebody likes the news!!! Acquisition will expand Cryoport's presence in both the EMEA and APAC regions and broaden Cryoport's range of temperature-controlled supply chain solutions for the life sciences; Upon closing, the acquisition is expected to be immediately accretive to earnings. CRYOPDP, a leading global provider of innovative temperature-controlled logistics solutions to the clinical research, pharmaceutical and cell and gene therapy markets, headquartered in Paris, France. The agreement provides for Cryoport to acquire CRYOPDP in an all cash transaction valued at approximately €49 million. CRYOPDP generated over €42 million of revenue in 2019 and is expected to be immediately accretive to Cryoport's earnings upon closing. The acquisition is expected to close within 60 days, subject to customary closing conditions.
scottrades: $CYRX Looking at an pullback buy here. Sitting right at the 21 Day EMA. Decent volume today. Earnings coming up and 13 Days of Short Interest. Would only consider a small spec position.
scottrades: My video notes: $SPY The Old, Gap N Crap / Rip Your Face Off Into The Close. $QQQ Round Trip. $GDX Holding the 8EMA (Watch for more miners with Earnings Next week) $NEM Alert at 69.50 $SLV Holding up. $MSFT Welcome back Mister Softee! $PDD Nice snag today if you caught it. Watch 95.35 for the next buy point. $CODX Nice move today. I took some profits. $NET Swinging into next week. $TWOU Nice move out of a base on Earnings. $SE Up 8% on this now. It's working. $MRVL Not a long base breakout but holding the 8EMA $CYRX Shipping stock. Close to support, pullback buy. Some Short interest. $JBHT See that slope? $VIPS Nice tight Weekly action. $VEEV 3 weeks of higher lows.
gwenzee: $CYRX Hope some of you stayed with this one. ATH
gwenzee: @DAN $CHGG Yep, bought @ $37.43 on 3/9/2020. Now for my next trick....$CYRX. Original buy at $8.05 and sold 50% along the way (sold at gains of 24%, 27% and 54%) Sold remaining 50% today for a gain of 147%. Champagne for everyone tonight.....Oh, I forgot, we're on lockdown.
gwenzee: $CYRX Nice move above $20. All of their facilities, worldwide, will remain open during the Covid crises.
gwenzee: $NEO $MSFT $CYRX also getting some love today.
gwenzee: $CYRX Reported yesterday. Only up 9.73% so far today. Happy dance for this one. Rest of portfolio is crappy today.....but it's early.
gwenzee: $CYRX $CYRX $CYRX
gwenzee: $CYRX The bloom is coming off the rose.
gwenzee: $CYRX Reports AMC today. Holding through earnings.....as usual. In the main this has worked pretty well for me. Not a strategy for everyone.
debeers: @gwenzee $CYRX --Good luck---keeping my $COST through. Other than $AMZN, in the shopping space, they are the only ones i know of that you have to pay your money to pay your money. I was listening to analyst this am talking about how wonderful the casinos would be after all this chop is done. In a casino the best payouts are always by the ATM's in my opinion.
gwenzee: $CYRX Looks like it beat top and bottom. Street expected loss of .08 and actual was loss of .05. CC is at 2pm Pacific.

Global Logistics Solutions

Biopharma

Biopharma revenue increased by 64% in the twelve months ended December 31, 2019 compared ...
coldevinc: @gwenzee $CYRX Thank you. Very nice summary. I appreciate it.
gwenzee: @coldevinc $CYRX Thank you and you're welcome. It is up AH.
coldevinc: $CYRX Earnings coming up. Anyone have any? Any thoughts? Long
gwenzee: @coldevinc $CYRX I have had this for quite awhile. Bought at $8 and holding through earnings. It can be a bit whippy to say the least. But it spent 4 days outside of the lower BB which is very unusual for this stock. Back inside and ready to roll??? Who else does what they do with such expertise??
gwenzee: $YETI $CYRX The only 2 stocks that are in the green in my portfolio.
gwenzee: $AAPL $J $CYRX $DOCU $NEO $NVDA $ROKU $SHOP $SILK $YETI It's been a very good day. Waiting for SILK to rip one into the stands.
woodman: $CYRX - Bouncing today after 5 days of red. 200 day was resistance. It broke through but has pulled all the way back to the 200d. Old resistance is serving as new support for now.
gwenzee: @woodman $CYRX This one keeps us awake during the day and up at night. :)
Motorman: @woodman $AMD Yes, and thanks for post on $CYRX. Have a position and will add if it hold tomorrow. Did not see any news.
woodman: $CYRX - a little rest here. Looks good still.
gwenzee: @woodman $CYRX That was just a very short nap.
gwenzee: $EDIT $SRPT $SILK $CYRX $NEO $TNDM $SAGE All are up nicely today. Climb onboard.
gwenzee: $CYRX $CYRX
woodman: @gwenzee $CYRX - looking good from 30,000 feet. One to be long with a longer time frame view. Probably not the best place to buy it rhrn. Contending with recent high ~19. We'll see.
yongli: @woodman $CYRX what's good about this company ?
coldevinc: @woodman $CYRX I know, whaaaaaaaaaa. Post earnings bounce. Needed some trading stones on friday. 8)
woodman: @yongli $CYRX - read up on it and decide.
gwenzee: @yongli $CYRX Go to its website and find out what they do and how their business is growing and what catalysts are there. If you can't or won't do the work required don't buy the stock!!!
gwenzee: $CYRX Breaking out of a 4 mo. C & H. Next resistance @ $20.75 on its way to ATHs.
woodman: @gwenzee $CYRX - successive gaps up on very short term intraday chart.
woodman: @captron $EXAS Last week $CYRX crashed at open on preliminary results. By the end of the day, it had made back almost the entire drop.
captron: @woodman $EXAS $CYRX I remember. Made some lunch money on it.
bsafriet: $CYRX Has recovered ALL of 1/10/20 sell off, trading at 17.84. Long from below.
woodman: $CYRX - Surprise - not in a good way. On a preliminary basis, Cryoport (NASDAQ:CYRX) expects Q4 and 2019 revenue of $9.2M and $33.9M, respectively, both shy of consensus ($10.4M and $35.1M). Final results will be released on March 5. Shares down 12% premarket on light volume.
Visit the Trading Forum to join in the discussion.
| | |
| --- | --- |
| Stock Price | $45.00 |
| Change | 3.21% |
| Volume | 452,020 |
CryoPort Inc provides cryogenic logistics solutions to the life sciences industry through its proprietary packaging, information technology and cold chain logistics expertise. It offers logistics solutions for stem cells and CAR-T cells.
Request Video of CYRX
Already a member?
Sign in here.
Earnings
November 3rd, 2022 - 2022 Q3 Earnings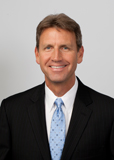 Dan Fitzpatrick
Stock Market Mentor gives you EVERYTHING you need to succeed in the market; all in one place. How easy is that? Dan Fitzpatrick and his elite community of traders share trading ideas, strategies and much more. Dan Fitzpatrick--a world class Technical Analyst, trading coach and regular CNBC contributor--gives you access to all of this with a 30 day trial membership for just $7.77. Get started TODAY and start trading better TOMORROW with the following premium content:
Nightly video Strategy Sessions with a game plan for tomorrow
Got a stock you want Dan to look at? Just ask.
Patent pending video alerts instantly delivered to you when one of Dan's trading signals is triggered. This is not your typical price alert. This is a short video explaining the action you need to take to make money. No more "Woulda, coulda, shoulda"
Access to over 88,500 stock analysis videos
Access an ever expanding library (88,500) of educational videos that will save you time and make you money
Join a team of friends and traders that have one thing in common; a burning desire to succeed.

Become a Member Today!
Gain immediate access to all our exclusive articles, features, how-to's, discussion group and much more...
Satisfaction Guaranteed!
Your Stock Market Mentor membership comes with a 30 day, no questions asked, 100% money back guarantee!