VS 3X INV NAT GAS (:DGAZ)
Bands Volume 200 SMA 50 SMA 20 SMA Videos Alerts Articles Events

Vehid: ...
So, this year, sold everything second day that market opened red in January (posted here, it was end of Jan). Then I moved to $UGAZ, even though I made some mistakes in loading too early but price moved up after pull back and I sold for a good profi ...
champ: @Vehid $UGAZ $DGAZ $JNUG $SPXL ---- I understand......and as you know, I trade n-gas also and I'm watching $UGAZ and I was thinking Friday, was entry...but I have NP, at this time, just to busy today. LOL
Vehid: @champ $UGAZ $DGAZ $JNUG $SPXL I know. Actually I put an order to start a position in $UGAZ if falls below $51 but didn't hit. No worries, I will hit that price some day! Going to start a small position if it falls below $51. Then will load heavily if goes above $52 or falls and find a firm support somewhere!
Vehid: EIA report shows a bullish draw of -194 on Natural Gas. As a result $DGAZ dropped a little bit and $UGAZ gained. The #weather forecast still shows that there is no sign of cold in February. EIA report: http://ir.eia.gov/ngs/ngs.html Weather forecast: https://truewx.com/energy/ecmwfens/ I have reduced my position in $DGAZ and not seeing any reason to sell it for now
Vehid: My experience with commodities continue. Add to the started $JNUG position early morning. Still holding $DGAZ heavily from $24. Will sell if hits $30. Started a small starter position in $GUSH, under water for now but it is just a small position. Also thinking of buying $TRHC if holds above $37.50
Vehid: I changed my focus to commodities for now. Took partial profit on $DGAZ on Friday. Started a small position in $JNUG today. Will add heavily if it reaches $14.
Vehid: @Vehid $DGAZ $JNUG closed now as it looks toppy now. May switch to $DUST
Vehid: $DGAZ rally continues today as weather forecasts show a warm February. I closed all my other positions about two weeks ago as signs of weakness appeared and moved my money to $ugaz / $dgaz. No complaints so far :).
vfr777: @Vehid $DGAZ $UGAZ Hi. Can you tell me what the report says today?
Vehid: Hi @vfr777. Sure. EIA report will come out soone in 20 min. Expectation is to see draw about -120. Below that would keep $DGAZ going up. Above that would cause reverse in natural gas and $UGAZ reverse. http://ir.eia.gov/ngs/ngs.html
Vehid: @Vehid $DGAZ $UGAZ And the draw is -119. So not much price change to be expected
vfr777: @Vehid $DGAZ $UGAZ Thanks!
Vehid: $DGAZ continues to hike and $UGAZ continues to tank. EIA report tomorrow may change the trend but for now I am enjoying the ride.
Vehid: $DGAZ rally continues today too. Last night Asian and European market tried to keep Natural Gas from further falling but it slumped early morning. Right now NG is at $2.745 and next support is $2.62. My whole account is on $DGAZ.
Vehid: @Vehid $DGAZ and yes, it is just pure gambling but I see more upside than downside for now
spmeyers: @Vehid $DGAZ for the upturn in gas, note that $GASL has better chart than UGAZ
Vehid: @spmeyers $DGAZ $GASL Thank you for the information. Weekly chart also confirms what you mentioned. Not going back to long side anytime soon though!
Vehid: Natural gas price dropped yesterday and today so far, $UGAZ tanked and $DGAZ jumped. EIA report (http://ir.eia.gov/ngs/ngs.html) in a few minutes will be published. Any draw below 108 is bearish.
Vehid: $UGAZ $DGAZ One strategy would be to have a buy stop 20c above for an small position in $DGAZ and add if rallies.
Vehid: $UGAZ $DGAZ EIA shows -99Bcf which is bearish. $DGAZ gaped up and $UGAZ tanking
Vehid: $DGAZ up 14% Weather forecasts showing warmer weather
Vehid: $DGAZ gained a nice 20% today. Weather forecast (https://truewx.com/energy/ecmwfens/) changed and now predicts a warm February. Inventory report tomorrow will give the direction.
Robert1965: $ugaz, $DGAZ were the inventory #'s the site is just not responding Got them
bsafriet: $DGAZ $UGAZ $UNG @champ What was your take on the EIA natural gas draw reported today? I got whipsawed and am now have no position. Was out in the afternoon and didn't feel comfortable holding while I was away. Looks like I might have missed an entry opportunity in $DGAZ. Still think $DGAZ is the way to play this market?
champ: @champ $DGAZ....Watching closely now....
champ: $DGAZ @ $20.20 ....the low is in @ $19.19....and now we will see how high.. it can climb...would not be a surprise, could see 24 - $27 in the next few days...or sooner....but there is know real... way to know but thats my guess.
Vehid: @champ $DGAZ mostly depend on EIA report tomorrow and polar vortex in February
issues: @champ $DGAZ Thank you Mr Champ. I bought 100 and put the stop in at $18.60!
champ: @issues $DGAZ @ $20.75 ---- You just have to #BabySit...especially for those who have size. This is a nice low risk entry.... but you should never assume....anything...#Never.
Bob E: @champ $DGAZ Okay, someone help me out here. What is in the chart that makes anyone want to buy $DGAZ right now?
champ: @Bob E $DGAZ ---- N - Gas.... but only if you believe N-Gas is going to drop....then and only then would you buy...this ETF... is mostly only for day trading.
Vehid: $DGAZ is in early stage of the party.
Vehid: @Vehid $DGAZ told you!
Vehid: @woodman $EYE today not a buy day for me! just swinging $DGAZ. Will do something with $EYE-p-o
Vehid: @Henry $UGAZ draw less than expectation according to the report. Considering weather, rig count, over-supply, ... time to be in $DGAZ. I was holding through the report, adding in pull backs
Robert1965: @Vehid $UGAZ $DGAZ Thanks
Robert1965: @Vehid $UGAZ $DGAZ thanks
Robert1965: @Vehid $DGAZ added today 22.63, and 23.63, did you add
champ: @Vehid $DGAZ @ $23.90 ----- I'm holding a Spec positions....warmer weather could be moving in over the weekend...??
Vehid: @Robert1965 $UGAZ $DGAZ Yes I did. My position is huge. SO huge that scares me and I will take some off the table on jumps.
Vehid: @champ $DGAZ I think/hope so. GFS and ensembles both look good, only one day in blue. https://truewx.com/energy/ecmwfens/ https://truewx.com/energy/ecmwf/
champ: @Vehid $DGAZ --- This ETF, is not investment for me, only a Spec day trade. However, I do have a investment position in the latest N-Gas pipeline in the US....$WPZ, this is the volume leader, going to the east coast, from Texas. I had a post, with info about this toll - road, for those who would like to look.
champ: @Danzguy ---- Thanks, for the info and the #EIA reported that draw on Friday and there is a lag time, that I posted about. The inventory numbers are storage numbers and there is inventory in the pipelines and retail locations that don't show-up, in t ...
champ: $UGAZ @ $83.75 ----OUT....took profits---- $DGAZ @ $22.40 -----IN......
champ: $DGAZ-----OUT.....this fast day trade.
Vehid: $DGAZ up 11% premarket. If #NG is down in middle of January, it won't be up for some time. Over-supply is killing #NG.
Vehid: $LABD $DUST day for me also adding on $DGAZ. I think weather is getting much better. Remember I live in Canada!
Vehid: $DGAZ next cycle up confirmed now.
Sunshine: @Vehid $DGAZ I'm in!! Thanks
Vehid: @Sunshine $DGAZ enjoy the ride! almost 1/3 of my account on this
spmeyers: @Vehid $UGAZ $DGAZ #map #Patiences agree abt long term and short term
spmeyers: @champ $UGAZ $DGAZ #CrystalBall you may be right; I ain't betting on DGAZ until I see the buyers step in. Waiting for silver to turn south has taught me to be patient.
Vehid: @champ $UGAZ holding $DGAZ and watching it :) will add on any pull back
spmeyers: @Vehid $UGAZ $DGAZ is at bottom of its channel; today may have been the blowoff
champ: @spmeyers $UGAZ @ $79... $DGAZ ---- You could say that about $UGAZ, a few days ago and the High on January, around a year ago, was around $700. I don't have a #CrystalBall but the risk in this trade, is missing the bounce, to the upside and their is down side risk, in every trade and if you think N-Gas is going lower, in the short term, in the winter, the odds are against you, in the short term... for sure....but I'm only guessing. However, this ETF, will zig-zag all over the place because traders are trading, every little move, just like they did today and the price of N-Gas is also moving around... a little.
Vehid: @champ $UGAZ #map #Patiences fair enough. I think long term NG is bearish because of production but short term it was bullish up to today not sure about tomorrow. The problem with $UGAZ and $DGAZ is volatility. In one week you may gain 200% or lose 50%. Stops are not working either as you end up just losing money. Anyway as @bRobert said, it is hard money.
Vehid: @spmeyers $UGAZ $DGAZ Yes weekly chart shows it clearly
champ: @Vehid $UGAZ $DGAZ #map #Patiences --- Thats fine but the weather is not going to change, all that much over night but their might be more traders in this ETF, than investors like myself and that could make a difference. For now, I have room.. because of my entry, was low and I'm up about $30 on this core position, for now. I'm also up on my trading positions and that I have been trading ...always remember, its not hard to do both. Some might say its hard money but nothing hard about this position, its only hard for traders or the ones who are not or maybe I should say.... not very good at trading....OK ...I'm off to the Gym.
Vehid: By mistake I held a small position on $DGAZ. It was down 8% at the open. I doubled at $26.30 with stop at $26 and now I am green!
Vehid: @Robert1965 $UGAZ Switch to $DGAZ less risky right now
Vehid: Looks like short positions are working approaching last hour of trading $DGAZ $LABD
Vehid: $UGAZ I did something probably silly. Bougth some $DGAZ just in case my stops hit for $UGAZ. no stop on $DGAZ, would e happy to see it going to the basement
Vehid: @champ $UGAZ I hedged by $DGAZ and stopped out from $UGAZ and sold $DGAZ.
Vehid: @Robert1965 $UGAZ still climbing. I entered but exit a little bit early. Looking to do the same with $DGAZ
Robert1965: @Vehid $UGAZ $DGAZ Yes I am out of my add 67.56 70.57, exited too early too
Robert1965: @Robert1965 $UGAZ $DGAZ Boy was I wrong at 69.69
Vehid: @Vehid $UGAZ Oops! Accidentally I forgot to close my $DGAZ position. It is tiny but still
Vehid: @champ $UGAZ stopped out from half of my position even though stop price was not tight at all, ouch. I don't have stop for the other half. Swinging with both $DGAZ and $UGAZ but planning to hold $UGAZ half position.
Vehid: @bRobert what is your take on $DGAZ and $UGAZ?
Vehid: @bRobert $DGAZ $UGAZ Thank you very much. Do I need to wait for a pull back on $GUSH $XOP and $LNG as they look a little bit extended right now? Maybe early next week?
bRobert: @Vehid $DGAZ $UGAZ I see a lot of pain in the chart. Its bearish breakdown is close to completing. I see other charts that are easier to trade/own eg GUSH XOP Nice inverse head and shoulder(weekl) Breakout daily with high targets. Playing out nicely. LNG is another (natural gas related) that is bullish and playing out. You have a choice of thousands of tickers. Find the easiest ones to trade/own. You don't get bonus points for holding handicapped charts. I like clear double bottom trades with good defined/risk reward. UGAZ UNG not there yet. Too hard Look at these great weekly charts. GBX LNG C GS fcx many many others
bRobert: @Vehid $DGAZ $UGAZ $GUSH $XOP $LNG Yes, safest to add/buy on a pullback/higher low. i think it's going much higher. If no position, you could take very small piece and add on pullback. If the stock takes off, you have a piece.
Vehid: @champ $LABD $LABU $SPY Thanks Champ. My trading system is dumb and basically I should do all those manually. Size was the reason that I lost money yesterday. Today I did not add until the ramp started in 1-min data without any pull back. Nice firm slow uptrend. I also got a list of ETFs with highest day range and market cap over 10M ready for tomorrow! $SOXL $LABU $LABD $SOXS $UVXY $TVIX $BRZU $JNUG $UGAZ $TECL $JDST $DGAZ $SQQQ $TQQQ $NUGT $DUST $SRTY $TNA $TZA $URTY
champ: $UGAZ $DGAZ - N-Gas Inventories #'s will be out in a few minutes 10:30 ET....$DVN.
mcubas76: Hi guys, I am shorting natural gas through $DGAZ and wanted to know what were your opinions on the technical chart of $UNG. To me it looks bearish, but would like to hear the technical opinion of other, more experienced members. The fundamental story for gas does not look good to me (big natural gas glut), but that doesn't always translate directly into price action. Thanks!
PhilHarmonic: @mcubas76 $DGAZ $UNG Bearish on the weekly chart. All major moving averages are in a down trend. The 8 pma is below the 20pma is below the 50 pma whis is below the 200 pma. Cant get more bearish then that. The daily chart indicates (to me) that the stock may be trying to bottom. There is a higher low and almost a higher high. The price has moved above the 8 dma and the 20 dma and has bounced off the 50dma. Will it make another attempt at the 50dma? Who knows?
mcubas76: @PhilHarmonic $DGAZ $UNG thanks a lot for your insight. I really appreciate it.
dunsek: @mcubas76 $DGAZ $UNG April's been a good month for $UNG the last 4 years. Doesn't necessarily mean anything, but worth noting. http://stockcharts.com/freecharts/seasonality.php?symbol=UNG
Forexpro: @mcubas76 $DGAZ $UNG Hi, Mcubas76, Here's hoping that you're doing well. I concur that the daily chart still looks sickly, even though in percentage terms it has had a decent move off the bottom. Stocks do sometimes bottom, reverse, and move higher, but I don't see anything at this point to indicate that a continued upsurge is the likely outcome here: http://schrts.co/yZ1lXC Best of luck!
mcubas76: @Forexpro @dunsek $DGAZ $UNG thank you both for your comments!
SierraJW: ...
10.22% $DGAZ VS 3X INV NAT GAS 16.40 132440
9.86% $CDTI Clean Diesel Techn 0.78 2000
9.81% $SUNE SunEdison 2.91 643090
9.56% $XTLB XTL Biopharmace 1.49 7870
2.71% $CVM CEL-SCI Corp. 0.49 9800
1.58% $NG NovaGold Resorces 3.86 3200
1.49% $NGD New Gold ...
dkoran: $AA- short looking for another .25-40 downside. News of more smelter closings means al pricing is not good. Less capacity though is a good thing . $CENX is not in good shape on another note. no value added business to help offset commodity weakness. Talking about commodities, i added to my losing $DGAZ position today. Gonna ride this out as Nat gas prices will come back down after this cold spell. Over supply and a 25 % or so run up has gotta give some back.I feel like the guy in the movie North Dallas Forty getting ready for a rematch game, "He ($DGAZ) knocked 4 of my f-----g teeth out last time. I am gonna tear his ass up this time. "
dkoran: $DGAZ- had 2 chances today to make a scalp and missed it for numerous outside reasons.Holding for more upside ( downside in nat gas) Where is Green Ghost when we need him? Somebody spoke him again?
BLOR: @dkoran $DGAZ GG in Options M.Mentor forum With a lot of successfull trades last few weeks
mradams0621: Mornin Gapers >$2. >4% 27.83% $NURO NeuroMetrix Inc 2.94 98670 11.99% $BHI Baker Hughes Inc. 51.17 106 10.87% $UGAZ VS 3X NAT GAS 2.55 3690000 8.96% $FXCM FXCM Inc 17.15 45860 7.95% $UWTI VS 3X WTI CRUDE 4.21 1260000 7.38% $GASL Direxion Daily Nat 6.40 8280 6.90% $DNR Denbury Resources 2.17 12190 6.61% $PBY Pep Boys - Manny M 18.56 236450 6.04% $CMRX Chimerix Inc. 7.02 568710 5.73% $BOIL ProShares Ultra Bl 18.82 2760 -19.35% $AVXL Anavex Life Scienc 5.67 292850 -10.36% $DGAZ VS 3X INV NAT GAS 13.06 513780 -8.23% $PSDV pSivida Corp. 4.35 4500 -7.79% $DWTI VS 3X INV WTI CRUDE 190.65 23490 -6.21% $VKTX Viking Therapeutic 4.08 600 -6.09% $KOLD ProShares UltraSho 141.50 2340 -5.14% $ERY Direxion Daily Ene 27.70 185
GreenGhost: @mradams0621 $DWTI HTB not shortable as is $UWTI and no options so no bearish trades on $DWTI only way to play is long $UWTI which I wouldn't chase ( yet) as it's up 12% but quickly fading after weekly EIA data release this morning ( was up 16-17%) ; up trend is $DWTI not even close the being broken IMO if anything I'd buy on pullback both very tough to make money trading those as crazy volatile day to day. just like the $UGAZ /$DGAZ twins
mradams0621: ...
7.68% $DGAZ VS 3X INV NAT GAS 24.40 109020
7.37% $HK Halcon Resources C 0.29 100
5.82% $DNR Denbury Resources 2.00 2650
5.77% $NTI Northern Tier Ener 25.68 2010
5.25% $AMFW AMEC Foster Wheele 6.22 200
4.59% $PHB PowerShares Fundam 18.00 15
4.1 ...
OilMan: @GreenGhost $KOLD $DGAZ was thinking about entering DGAZ on the next pull back after today's action
GreenGhost: @OilMan $KOLD $DGAZ No long = no thanks or short = too much of a press to downside IMO don't short at ATL way too risky ; also too volatile IMO
mradams0621: ...
10.79% $DGAZ VS 3X INV NAT GAS 24.74 210470
10.50% $ATNM ACTINIUM PHARMS INC 2.00 3900
8.90% $TSL Trina Solar Ltd. 10.40 58480
6.92% $EZA iShares MCSI South 45.60 7730
6.23% $CHAU Direxion Shares Ex 22.35 5700
6.14% $KOLD ProShares UltraSho 200 ...
GreenGhost: @Forexpro $CHK CDS spreads have exploded on that one this past few weeks ; starting to price in debt restructure ; woe to those at bottom of capital structure ( equity is really in trouble IMO/ Carl getting creamed ); look at chart of $DGAZ ; spot gas 2 bucks ; saw a forecast for .85 cents due to super-finds ( mega producer wells) by 3 of the larger players in PA in July. long term weather pattern /El NINO effect in big consumer NE sure ain't helping ; another month of spring -like temps for Atlantic seaboard forecast ; glad I got my snow tires on Nov 20 LOL; my grass is starting to grow again and saw several midge fly hatches this week. ! Hope you're enjoying this fine weather. Note the spreads that jumped yesterday. http://www.marketwatch.com/investing/cds-bonds-indexes
Forexpro: @GreenGhost $CHK $DGAZ Thanks, GreenGhost, I'm more than willing to put up with a few unseasonal moths in return for these temperatures, although I note that LL Bean's boots still can't be had in any size until spring. All those boots under the tree, headed straight for the closet. I'm bitter; my daughter wants some, and it looks like she'll be getting them for her birthday (August), not for Christmas. In idle moments, I find myself wondering what the internal marks are on all those total return swaps where hedgies posted Treasuries as collateral in order to receive in high yield. Gotta be some wailing and gnashing of teeth under the surface, I would think. Here's hoping that you're thriving; all the best!
GreenGhost: $SWN $CHK market continues to pummel these names hard ; both down another 5% as Natty gas spot spirals into the abyss and moves below 2 bucks $DGAZ on fire of course
Gblair: $DGAZ going para... No position
GreenGhost: @tnt $UNG $CHK That's great ; posts gave me impression you rode down : I'm very happy that's not the case! Think you have low risk entry and price action says could be higher low ; but not liking lower high in recent chop pattern either ; nice reversal off 6.95 low today almost 6% off LOD I think ; my apologies for incorrect assumption ; hope stock has put in bottom ; crappy Nat Gas price action isn't helping though ; saw big AH tonight $DGAZ aggressive share buys on offer in anticipation of Thursday weekly EIA release suspect; happens almost every Wed night ; seems traders have access or algo might to move markets ; best of luck with your trade. Thought last weeks front month contract roll/expiry would get spot moving ; futures curve not really showing move above key 2.50 MMBTU level until next June http://www.cmegroup.com/trading/energy/natural-gas/natural-gas.html
dkoran: @GreenGhost $DGAZ- meant to buy this the other day around 5. your thoughts on it here, if any?
GreenGhost: @dkoran $DGAZ $UGAZ too violent and time consuming to trade; swore off both ; have to watch underlying too ( spot natty gas) to trade at same time ; support and resistance zones on charts don't really work too well/match up with daily tracking error reset and plus/minus adjustment to NAV from monthly futures roll which occur 4 X a month. Need a fairly complicated algo program to trade that one consistently w/o just guessing IMO. Not to mention big gaps up and down overnight and that weekly EIA release which is always fun and can blow out your position in a nanosecond after 10:30 release. At least for me best left for machines.
dkoran: @GreenGhost$DGAZ- and all this time i thought you were a machine. LOL
GreenGhost: ...
$UGAZ et al Spot Natty gas looks like 2.45 to 3.10 run is over there was big resistance in 3.05 area ( see post above); little overshoot then ran into brick wall reversal day quickly back to 2.95 area; a big % move ; bullish trades are over from the ...
dkoran: $DGAZ- I guess we are running out of Nat gas. Gonna take a flyer and buy a little.
Visit the Trading Forum to join in the discussion.
| | |
| --- | --- |
| Stock Price | $USD 3.34 |
| Change | -28.94% |
| Volume | 106,599,000 |
The investment seeks to replicate, net of expenses, three times the opposite (inverse) of theS&P GSCI Natural Gas Index ER. The index comprises futures contracts on a single commodity and is calculated according to the methodology of the S&P GSCI Index.
Request Video of DGAZ
Already a member?
Sign in here.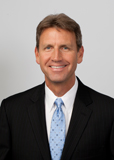 Dan Fitzpatrick
Stock Market Mentor gives you EVERYTHING you need to succeed in the market; all in one place. How easy is that? Dan Fitzpatrick and his elite community of traders share trading ideas, strategies and much more. Dan Fitzpatrick--a world class Technical Analyst, trading coach and regular CNBC contributor--gives you access to all of this with a 14 day FREE membership. Get started TODAY and start trading better TOMORROW with the following premium content:
Nightly video Strategy Sessions with a game plan for tomorrow
Got a stock you want Dan to look at? Just ask.
Patent pending video alerts instantly delivered to you when one of Dan's trading signals is triggered. This is not your typical price alert. This is a short video explaining the action you need to take to make money. No more "Woulda, coulda, shoulda"
Access to over 59,300 stock analysis videos
Access an ever expanding library (59,300) of educational videos that will save you time and make you money
Join a team of friends and traders that have one thing in common; a burning desire to succeed.

Become a Member Today!
Gain immediate access to all our exclusive articles, features, how-to's, discussion group and much more...
Satisfaction Guaranteed!
Your Stock Market Mentor membership comes with a 14 day, no questions asked, 100% money back guarantee!