D.R. Horton Inc. (NYSE:DHI)
Strategy Session

July 27th, 2020

00:37

Stock Watch

July 17th, 2020

00:04

Strategy Session

July 16th, 2020

00:25

Strategy Session

July 14th, 2020

00:22

Strategy Session

July 10th, 2020

00:00

Strategy Session

July 10th, 2020

00:23

Strategy Session

June 15th, 2020

00:01

Strategy Session

June 15th, 2020

00:21

Strategy Session

June 5th, 2020

00:25

Strategy Session

March 25th, 2020

02:01

Chart of the Day

January 15th, 2020

00:27

Strategy Session

December 18th, 2019

00:06

Strategy Session

November 11th, 2019

00:07

Strategy Session

October 30th, 2019

01:20

Strategy Session

September 25th, 2019

00:13

Stock Watch

June 8th, 2019

00:11

Strategy Session

June 4th, 2019

00:32

Stock Watch

May 24th, 2019

00:45

Strategy Session

May 22nd, 2019

01:02

Strategy Session

May 14th, 2019

00:16

Strategy Session

March 25th, 2019

00:25

Strategy Session

February 4th, 2019

00:03

Sector Spotlight

January 4th, 2019

00:03

Strategy Session

December 20th, 2018

00:02

Strategy Session

December 19th, 2018

00:02

Strategy Session

November 20th, 2018

00:02

Strategy Session

November 8th, 2018

00:02

Market Overview

October 19th, 2018

00:02

Stock Watch

April 20th, 2018

01:09

Strategy Session

February 27th, 2018

00:54

Stock Watch

February 2nd, 2018

00:02

Strategy Session

January 29th, 2018

02:20

Strategy Session

January 29th, 2018

03:24

Strategy Session

January 29th, 2018

00:07

Strategy Session

January 25th, 2018

00:01

Market Overview

January 5th, 2018

02:29

Strategy Session

December 6th, 2017

00:11

Strategy Session

November 27th, 2017

00:24

Market Overview

November 17th, 2017

01:51

Strategy Session

October 4th, 2017

01:36

Sector Spotlight

September 29th, 2017

00:33

Strategy Session

September 13th, 2017

00:06

Strategy Session

July 10th, 2017

00:37

Sector Spotlight

July 7th, 2017

00:36

Strategy Session

June 14th, 2017

00:19

Market Overview

April 21st, 2017

00:52

Strategy Session

April 20th, 2017

00:00

Strategy Session

April 20th, 2017

00:03

Strategy Session

April 20th, 2017

00:23

Strategy Session

April 17th, 2017

00:07
Bands Volume 200 SMA 50 SMA 20 SMA Videos Alerts Articles Events

ReneeH: $LEN, $DHI, $KBH, is it just me or do home builders look a little W double bottom-esque? way oversold.
Ajax4Hire: $EASI Amplify EASI Tactical Growth ETF(top 15) 4.09% $ENPH Enphase Energy Inc 3.80% $SEDG Solaredge Technologies Inc 3.21% $STAR iStar Inc 3.19% $DXCM DexCom Inc 3.00% $NTES NetEase Inc 2.99% $RMD Resmed Inc 2.88% $EDU New Oriental Education & Technology Group Inc 2.85% $TRU TransUnion 2.83% $NOW ServiceNow Inc 2.82% $RGEN Repligen Corp 2.81% $DHI D.R. Horton Inc 2.81% $CI Cigna Corp 2.81% $ADBE Adobe Inc 2.78% $AMD Advanced Micro Devices Inc 2.78% $CRL Charles River Laboratories International Inc From ETFDB.com: https://etfdb.com/etf/EASI/#holdings
debeers: $DHI- Already unable to keep up with demand, the entry level builder has the best returns of any
and the further cut in already low rates will allow many folks to get into the entry level space.
Current new-home demand is still below the long-run his ...
issues: Off IBD 50: $ADBE $AMAT $AMD $BMY $CBRE $CDW $DHI $EPRT $FNV $FISV $FTNT $GOOGL $GPN $HQY $ICHR $JBL $LULU $MA $MSFT $SRC $PLNT $STNE $TROW $TRU $UCTT $VEEV $WEX
Herb:
issues: @Herb The following stocks were taken off the IBD 50 and replaced with the ones below: $ADBE $AMAT $AMD $BMY $CBRE $CDW $DHI $EPRT $FNV $FISV $FTNT $GOOGL $GPN $HQY $ICHR $JBL $LULU $MA $MSFT $SRC $PLNT $STNE $TROW $TRU $UCTT $VEEV $WEX
Herb: @issues $ADBE $AMAT $AMD $BMY $CBRE $CDW $DHI $EPRT $FNV $FISV $FTNT $GOOGL $GPN $HQY $ICHR $JBL $LULU $MA $MSFT $SRC $PLNT $STNE $TROW $TRU $UCTT $VEEV $WEX Thanks.
debeers: @success $AAPL $AMD $NVDA $LVMUY $AAXN $GNRC- so that you know---took a skosh of $DHI to go with. For $GNRC either a disaster or interest rates will do and abhor the loss of life so hopin' for the former.
debeers: @nathan09 - i think you are absdolutely right so i'll be picking at $DHI little by little. The market is having a temper tantrum and we ARE at a disadvantage n the world with dollar strength we don't need right now.
champ: @DrScience $LGIH ---- #Thanks but I'm watching and waiting for #timing....these were #downgraded today....$TOL $KBH $PHM $DHI
issues: @champ $LGIH $HOV #always comparing home builders on IBD: 1st is $CCS 2nd is $MTH and 3rd is $LGIH. We are holding $LGIH $DHI $KBH $DHI
champ: @issues $LGIH $HOV $CCS $MTH $DHI $KBH #always --- Thanks, for the info.
champ: @issues $LGIH $HOV $CCS $MTH $DHI $KBH --- $CCS, report great earnings yesterday after the close, they also build New Entry Level Homes and $LGIH is the #Only 100%, New Entry Level Home #Builder, that is the set-up going into their earning report, on 2/25. Should keep working before they report and my guess is, this stock would be even higher today, if the markets were up, the markets are a #drag on this stock also today. ......Looks like this could sure be a Strong-Buy set-up, for a continuation move before earnings, would be my guess. I added more risk, even in this down market today. ........Spec...#Add-on-guess.
debeers: $DHI/$TMHC/$GNRC/$RH
ATTENTION HOCKEY FANS--- OFF TOPIC? NOT AT ALL.
WHAT A GOOD HOCKEY PLAYER ALWAYS ANTICIPATES IS WHERE THE PUCK IS GOING.
This am-premarket we learned that while consumer spending on stuff has gone down 1/4%, consumer spending on ...
rob27: @debeers $DHI $TMHC $GNRC $RH I guess you consider it a 5 on 4 pp
CraigReynolds: @rob27 $DHI $TMHC $GNRC $RH I've seen a 5 on 4 Not working several times in hockey, especially with my Bluejackets.
debeers: $DHI/$GNRC/$$RH/$TMHC-And so it came to pass that Dorothy, seeing the Fed wasn't gping to do a damn thing this year and business sentiment was up, and folks wanted to have families, and others were actuallly sick of living in the apartment next to the rock band drummer or (worse yet still, in their folks basement) said to hersef "there's no place like HOME. There's no place like HOME! and she thought about how out of place a less than curvy butt would look in the home with the swimming pool and resolved to go to the Med Spas right away where they had that new $INMD equipment! LONG ALL.
CdrJake: $DHI working, is biggest green number of my lot. Earnings beat $1.09 vs. 0.92 consensus, sales beat also.
lostsheep: $TPH added at the open. Pulling back from a 52 week high to test the prior. $DHI numbers good Still believe in housing. and this is fairly valued. The 10 year at 16.1 this morning should help affordability $LOW also green
debeers: ...
2. homebuilding is up (see the $DHI/$TMHC/$MHO-all of which i own)
3. when homebuilding is up-pickup trucks are up
4. so hard to have the construction stuff in a lyft or uber, y'know?
5. you wannna go in to the dealership? fine
6. you wanna sit on y ...
spmeyers: @debeers $LAD $DHI $TMHC $MHO looks heavy though; test of 200-day seems in the cards perhaps
debeers: @spmeyers $LAD $DHI $TMHC $MHO -and that's what makes a market. Is there any $FB in China? Nope! So m y plan is to buy it when i can get it down. $AAPL has 24 stores in China. If ican get $AAPL on sale----that's when to buy it in my opinion. Maybe sell at EOD tues for a skosh and then, if it gets hammered, add. Iam a simple girl, sp......as you know. Appreciate your contributions a lot.
scottrades: $DHI in a #Squeeze. Watch above 54.55
scottrades: $DHI looks good here.
issues: @woodman We snagged some of that $LGIH on your post. We are holding $HOV $KBH and $DHI!
issues: @scottrades $DHI We added to $HOV and bought $LGIH.
scottrades: ...
$XHB Kudos to @Bridget for bringing this to our attention. $DHI and $PHM are working well.
$XLU is breaking out.
$XLP Looks close to breaking out.
$MDLZ A loose Squeeze Watch above 55
$MO Fake out today. Alert at 52
$ICE Clean break on this. Been ...
Ajax4Hire: $XHB seems ready to make a move. 60day and less Moving Averages(MA) converging (means going sideways last 60days/12weeks) 2020-02Feb,03Mar Put/Call Options are relatively balanced. hmmm, not sure what to make of it. May start a position today(stop-loss @$44.97). $XHB - SPDR S&P Homebuilders ETF(top 15) 4.60% $HD - Home Depot Inc 4.56% $LOW - Lowe's Companies Inc 4.55% $JCI - Johnson Controls International PLC 4.53% $OC - Owens Corning 4.52% $MAS - Masco Corp 4.51% $NVR - NVR Inc 4.48% $WHR - Whirlpool Corp 4.42% $LEN - Lennar Corp 4.42% $PHM - PulteGroup Inc 4.38% $DHI - D.R. Horton Inc 4.19% $MHK - Mohawk Industries Inc 4.16% $LII - Lennox International Inc 4.13% $WSM - Williams-Sonoma Inc 3.96% $FBHS - Fortune Brands Home & Security Inc 3.71% $ALLE - Allegion PLC data from: https://etfdb.com/etf/XHB/
bRobert: @Ajax4Hire $XHB $HD $LOW $JCI $OC $MAS $NVR $WHR $LEN $PHM $DHI $MHK $LII $WSM $FBHS $ALLE $OC particularly bullish squeeze/wedge set up . CUP WEEKLY . $LOW WEEKLY breakout retest/bounce $145 measured move $MAS $56 WEEKLY reversal target in motion $HD Reversal setting up $237+ with trigger move > neckline and 50d
debeers: $ARWR/$BOOT/$$CRUS/$DIOD/$DHI/$FB/$LAD/$LRCX/$PSX/$YETI (it came down to the 50)/$ZBRA. LONG ALL
Bridget: @scottrades $Mentioned $PHM I'm closely watching $DHI as well, in an upward triangle pattern that is currently a triple top until the recent highs get taken out.
Henry: $DHI $PHM Horton beat and raised their divy 16% looking for some pin action in Pulte, Actually I was hoping for more of a pull back, but price is truth.
debeers: @Henry $DHI $PHM -Considering that interest rates are incredibly low, i think you're on the right track, H!
Wolf: @debeers $DHI $PHM $DHI I have a .55 trailing buy stop on a starter position. Will look to make it a strangle depending on how it is behaving.
DAN: ...
$DHI - Earnings tomorrow. Alert $53.
$SNPS -- Alert $140.
$CORT -- 3x3. New high today on volume.
Growth Stock Update:
$CPRT -- Low volume rebound off 50-day MA. This is good price action, and we need more buying tomorrow.
$EDU -- Still holding u ...
baronp0329: Some earning for the week of Nov 11-15 $NVDA $WMT $CRON $CGC $CSCO $ACB $OSTK $DHI $NEPT $TLRY $JD $FOLD $GOOS $TSN $AAP $SWKS $JCP $AMAT $LK $CBS $SE $NBEV $DXC $HUYA $TME $YY $CGEN $CTEK $QRTEA $HIIQ $DF $WIX $TWOU $BEP $KEM $NOG $NTAP $SAGE $WB $VIAB $ROK $RETA $GO $TDW $ERJ
champ: $LGIH, now down 5.75% and many other home builders are also dropping, taking profits. A few others are $KBH, --4.96%, $CCS --4.75%, $DHI -4.15%, plus others...looks like this could or might be rotation, into energy names and also names in the retail sectors..?...I wish I knew. .....$HOV, ---$0.26, however this home builder is holding up.
Robert1965: @champ $LGIH $KBH $CCS $DHI $HOV $LGIH looks like it is not going to bounce at the close still in the low of the day range 74.50 to 74.75 think it has to go above 75.35 volume is up 56% over last 10 day average
Tango: @issues $LEN $MTH $MHO $HOV $TMHC $LGIH $KBH Thoughts on DR Horton $DHI
issues: @Tango $DHI dropped below the 50 day, came back but is still below the 20 day. It's a good stock. It's very highly rated by IBD at a 99 cumulative and a B- accumulation. Chart pattern similar to $LEN & $KBH. I probably would have bought it if I didn't already have so many. It's a LTH for you!! Hurray! We're all winners! PS TANGO Do you do the "tango?"
champ: @Tango $LEN $MTH $MHO $HOV $TMHC $LGIH $KBH $DHI --- All are #Bounce-Trades, before earnings, all were actionable today --- Certain names in the sector and most all had back-in entry today, off of that positive news. This is what an investor could d ...
DAN: ...
$DHI -- back to 50-day MA and a long tail. Stock looks heavy, but your risk is just $2.20.
$ACA -- Alert on 10/21 was a buyable breakout.

$COUP -- Understand this pattern. It is not a stock that's safe or profitable.
$LYFT -- still losing m ...
DAN: ...
$DHI -- This is institutional action.
$TOL
$LGIH -- high volume breakdown below the 50-day MA is a red flag.
Earnings:
$GOOGL -- Missed earnings. With strong market, and strong $QQQ, this is probably going to be bought tomorrow. Stock was up big on ...
Bridget: $DHI giving you a pullback to the 8ema. Uptrend still very strong. Looking for this to continue to move higher into earnings
Henry: @Bridget $DHI Bill Pulte was on FM lunchtime. He says housing market is strong and looks to continue. He likes the building products companies.
issues: @Bridget $IYR $ITB Don't be fooled. These two etf have very different holdings: IYR: $AMT $CCI $PLD $EQIX $SPG $WELL $PSA $AVB $EQR $DLR ITB: $DHI $LEN $NVR $PHM $SHW $HD $LOW $TOL $MAS $BLD NP in either
champ: @issues $IYR $ITB $AMT $CCI $PLD $EQIX $SPG $WELL $PSA $AVB $EQR $DLR $DHI $LEN $NVR $PHM $SHW $HD $LOW $TOL $MAS $BLD ---- I don't think that there are #any traders that could fool @Bridget. She's smart as hell..she out ranks us.
Herb: $DHI strong today.
Herb: @CraigReynolds $ITB $DRI $MTH $LGIH Do you mean $DHI?
debeers: @Herb $DHI -Yes. Yes it is as is $SEDG. And today is an icky tape. Thanks for allowing others to benefit Herb.
CraigReynolds: @Herb $ITB $DRI $MTH $LGIH $DHI Yes
debeers: $LGIH/$DHI/$TOL/$TMHC= The quick money today would not have been on my choice. But, when $TMHC reports, since they've already told you how they blew August numbers away, BEFORE the recent rate cut, that one will be the winner, winner, chicken dinner trade.
bRobert: @debeers $LGIH $DHI $TOL $TMHC $HOV Beauty pageant chart Queen
debeers: @bRobert $LGIH $DHI $TOL $TMHC $HOV -$HOV will benefit from low rates as its a low cost producer. $TMHC will benefit from location, their ability to add on to price and woo folks who don't typically negotiate home price just rate.
champ: @bRobert $LGIH $DHI $TOL $TMHC --- $HOV, nice move today, the % move today is larger than the YTD % move, conference yesterday. $LGIH, is the largest #Entry level home builder in the U.S., huge YTD move of 81% and they just added 2 more new communiti ...
bRobert: @champ $LGIH $DHI $TOL $TMHC $HOV $OC #Entry #why-not $OC Long term hold $67+ c&h like base target $HOV has a very strong bullish technical chart / short squeeze catalysts as well. $LGIH Long term hold Added again today
champ: @bRobert $LGIH $DHI $TOL $TMHC $HOV $OC #Entry #why-not ---- Yes its all good, the markets are slowly working but these road blocks, that they keep throwing-up, it's just so hard to work around the idiots. I really do hope that they start to realize Investor's are starting to get really tick-off. As investors/traders, we really do have to stay focus...and it's really hard..but as a team, we will make all it work. We just need to do the best that we can...and on it goes.
Sher: $DHI - Squeezing to the upside - Back above VWAP - Long Nov. 50 calls - OI at 5188...
billfumick: #Long small $DHI
champ: ...
......$BZH and $DHI, top competitions, I don't think so because they are not 100% entry level, not in the same area's and not even close to them...but they are builders and they are in the same sector but they could have more moving parts, other ear ...
grcjr: ...
From FI, they label $BZH and $DHI as the top competitors. $LGIH "LGI Homes, Inc. engages in the design, construction, and sale of new homes ... It offers entry-level homes, such as detached homes and townhomes, and move-up homes". ... A r ...
CraigReynolds: @grcjr @champ $LGIH $BZH $DHI My take for $LGIH and reason I am holding and buying this issue. Been in $LGIH since late last year thanks to @champ's posts about $LGIH, just saying. Look at performance of past SMM posts from way back a number of ...
CdrJake: $DHI Break out from squeeze
rachel: ...
$DHI – Still needs to tighten up.
$AYX – Covered Tuesday. Tested $100. Great 2 day trade.
$INSP – Buyable here, with stop below 50-day MA.
$SHAK – Breaking out…but still has work to do b/c of climax high.
$PLAN &ndas ...
1winkie: ...
$DHI was reiterated as Overweight and the price target was raised to $52 from $45 at KeyBanc Capital Markets.

$CGC was started with a Buy rating at Stifel. Shares closed down 0.4% at $40.83. The 52-week range is $24.21 to $59.25.

$CDW was starte ...
Bridget: $DHI $KBH $PHM $XHB this sector is showing strength again. I think these are all giving you good entry points.
rachel: ...
$DHI – needs to hold 50-day MA
$LEN – needs to regain 50-day MA.
$LGIH – High base at 50-day MA

Requested Videos
$ARRY – old request. Stock has made its move. Buy above $25 with tight stop was the trade. Would have been s ...
JoeTrader: @traderbren $XHB Agree with you...looking at $DHI and $LEN ...have new small position in $SKY
rachel: ...
$DHI – solid rebound off 50-day MA. Stop goes below $43.
$LEN – stop goes below $50
$KBH – solid uptrend.
$LGIH – tightening. Needs to get closer to 50-day MA. Note the box.
$CVCO – covered mid-week. Said I wouldn& ...
issues: I have this stock in my portfolio and I don't understand why I bought it. It doesn't pay a dividend. I don't think anyone on the Forum recommended it. Anyone know anything about $CRC? stopped out $SOI $WLL $PUMP bought $NEO $TOL & $DHI
JoeTrader: @issues $CRC $SOI $WLL $PUMP $NEO $TOL $DHI I own some $CRC...my stop is 20.11...it works great when Oil is strong; when Oil is weak, not so much...
issues: @JoeTrader $CRC $SOI $WLL $PUMP $NEO $TOL $DHI Thank you Joe! Appreciate your input. I have my stop at 19.95. I am sure getting stopped out a lot lately. Small little paper cuts add up!
shoredriver: @issues $CRC $SOI $WLL $PUMP $NEO $TOL $DHI ......$CRC..just click on the symbol...you will see who has been yaking about it....
JoeTrader: @issues $CRC $SOI $WLL $PUMP $NEO $TOL $DHI Stopped out of $CRC...
Gary: ...
4. $DHI
5. $AYX – rebound off 50-day MA
6. $WDAY – Alert $205.80. Could start a position here with stop below 50-day MA. Buy more on a breakout.
7. $TWLO
8. $ZS – Alert $75
9. $ZEN – Stop at $82.20. 50-day MA is support.
...
CraigReynolds: @champ $LGIH Any positive news in housing. A large block of $DHI May 49 calls bought and stock is at $44.30???
champ: @CraigReynolds $LGIH, reports, ER on 5/7 --- $DHI --- New Home Sales, were reported on Tuesday, 4/23...for March, and that report beat consensus by 48K, that was positive...this sector is #turning...but I have been posting about that, for the last 90 days, (interest rates)...$HD and $LOW also bounced off of that news...all moves/bounces, are because of #News.
CraigReynolds: @champ $LGIH $DHI $HD $LOW #turning #News Been following, just a number of options bought, it seems daily. Also like and has been good for me was another one of your posts, $FND.
traderbren: #Home_Builders - interesting the note the pop & drop (pull back) on many of the home builders: $LEN, $KBH, $TOL, $DHI, $LGIH ... not holding today's gains, but we may see some follow through once they've had a chance to rest.
champ: @traderbren $LEN $KBH $TOL $DHI $LGIH #Home_Builders---- I'm just saying...traders are in these stocks also, they don't care about investors. However, many investors know, that in the morning #Pending-Home-Sales, will be reported... but IMO, that is mostly a non-event. However, I might add to my positions after that Economic news report, for the month of Feb.....because I don't know what others will do...they might take profits...and that would be nice because I would like to add. LOL
Bob G: $kbh $phm $dhi etc would anyone care to share their thoughts on home builders?
CraigReynolds: @Bob G $kbh $phm $dhi For what it is worth, I like the home builders going forward. I'm in the homes and materials $LOW $HD $OSB $LGIH $BLD $FND
Bob G: @CraigReynolds $kbh $phm $dhi $LOW $HD $OSB $LGIH $BLD $FND Craig, are you in the individual stocks or the $ITB etf that encompasses the builders and peripherals?
CraigReynolds: @Bob G $kbh $phm $dhi $LOW $HD $OSB $LGIH $BLD $FND $ITB Individuals Just small position left after selling some last week to capture gains. Looking at rebuilding if sector does what I believe.
Bob G: @CraigReynolds $kbh $phm $dhi $LOW $HD $OSB $LGIH $BLD $FND $ITB thank you!
DAN: I will be sending out today's Strategy Session prior to market close. Some of the ideas/stocks mentioned in the video might be of interest to you today, so here are a few that I'll be discussing:

$GLD -- Gold is strong and likely to move higher as ...
rachel: ...
$DHI -- Printing a new multi-month high. Note the crossover potential in the 50/200 day MA on the homebuilder stocks.
$KBH -- same pattern.
$TOL -- consolidating above $35
China:
$YY -- the pullback is a bit steep, so don't expect a sharp rebound. ...
champ: $DHI ...they have been focusing on entry level new homes (new home builder)...will be reporting earnings in the morning...I'm swinging a small #Spec position into earnings.
1winkie: ...
$DHI was raised to Buy from Neutral with a $45 price target at Mizuho.

$HII was downgraded to Underweight from Overweight with a $215 target price at Barclays.

$IBM shares closed down 1% at $122.52 ahead of earnings, and Big Blue shares were indic ...
DAN: Good morning. I am suffering from an acute case of gout (though I'm not sure there's any other kind). It is the most painful thing I've ever dealt with, and I keep looking under my desk to see if there's someone stabbing me with a rusty ice pick. ...
rachel: ...
$DHI
$TOL
$LGIH
$PHM
CraigReynolds: $LEN $TOL; $DHI $LGIH Home Construction looked good today. Not sure if to let profits go into tomorrow?
champ: @CraigReynolds $LEN $TOL $DHI --- On $LGIH, they had news today..in the Houston area, waiting for new homes sales for the month of December, in the next few days...I'm still holding and I'm going to #spec-swing.
rachel: ...
$DHI
$BZH
Cloud:
$CRM – Way too soon to do anything.
$MSFT – this is toppy.
$WDAY – too volatile now. But watch it for any pullback to 200-day MA. Alert $135.
$NOW – rolling over
$AMZN – Look for oversold rebound. St ...
rachel: ...
$DHI
$LEN
$PRAH – holding at 200-day MA. Don't sell here...but I wouldn't buy. Stop on existing/losing position should be below $93.40.
$SRPT – holding at $110. Focus on being patient rather than lowering your standards when ...
spmeyers: $DHI dropping post earnings; not a bad short
numbers: $PHM, $LEN, $TOL, $MHO,$DHI,$MDC - Home builder are seem to be getting a bid. High risk
Reif99: In a sea of red, my one short position, $DHI, is higher today.
Cheryl_in_FL: @Reif99 $DHI that's what usually happens to me
BocaRick: #Housing Starts low 1.17 vs 1.3 million expected.$DHI $LEN $PHM all down PM? Is this a buy opp? Low starts now leaves room for more starts next month?
Visit the Trading Forum to join in the discussion.
| | |
| --- | --- |
| Stock Price | $USD 69.04 |
| Change | 0.00% |
| Volume | 6,327,730 |
DR Horton Inc constructs and sells homes through its operating divisions in states and metropolitan markets of the United States, under the names of D.R. Horton, America's Builder, Emerald Homes, Breland Homes, Express Homes and Regent Homes.
Request Video of DHI
Already a member?
Sign in here.
Earnings
November 12th, 2020 - 2020 Q4 Earnings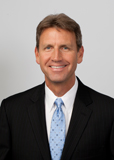 Dan Fitzpatrick
Stock Market Mentor gives you EVERYTHING you need to succeed in the market; all in one place. How easy is that? Dan Fitzpatrick and his elite community of traders share trading ideas, strategies and much more. Dan Fitzpatrick--a world class Technical Analyst, trading coach and regular CNBC contributor--gives you access to all of this with a 30 day trial membership for just $7.77. Get started TODAY and start trading better TOMORROW with the following premium content:
Nightly video Strategy Sessions with a game plan for tomorrow
Got a stock you want Dan to look at? Just ask.
Patent pending video alerts instantly delivered to you when one of Dan's trading signals is triggered. This is not your typical price alert. This is a short video explaining the action you need to take to make money. No more "Woulda, coulda, shoulda"
Access to over 72,900 stock analysis videos
Access an ever expanding library (72,900) of educational videos that will save you time and make you money
Join a team of friends and traders that have one thing in common; a burning desire to succeed.

Become a Member Today!
Gain immediate access to all our exclusive articles, features, how-to's, discussion group and much more...
Satisfaction Guaranteed!
Your Stock Market Mentor membership comes with a 30 day, no questions asked, 100% money back guarantee!