D.R. Horton Inc. (NYSE:DHI)
Bands Volume 200 SMA 50 SMA 20 SMA Videos Alerts Articles Events

CdrJake: $DHI Break out from squeeze
rachel: ...
$DHI – Still needs to tighten up.
$AYX – Covered Tuesday. Tested $100. Great 2 day trade.
$INSP – Buyable here, with stop below 50-day MA.
$SHAK – Breaking out…but still has work to do b/c of climax high.
$PLAN &ndas ...
1winkie: ...
$DHI was reiterated as Overweight and the price target was raised to $52 from $45 at KeyBanc Capital Markets.

$CGC was started with a Buy rating at Stifel. Shares closed down 0.4% at $40.83. The 52-week range is $24.21 to $59.25.

$CDW was starte ...
Bridget: $DHI $KBH $PHM $XHB this sector is showing strength again. I think these are all giving you good entry points.
rachel: ...
$DHI – needs to hold 50-day MA
$LEN – needs to regain 50-day MA.
$LGIH – High base at 50-day MA

Requested Videos
$ARRY – old request. Stock has made its move. Buy above $25 with tight stop was the trade. Would have been s ...
JoeTrader: @traderbren $XHB Agree with you...looking at $DHI and $LEN ...have new small position in $SKY
rachel: ...
$DHI – solid rebound off 50-day MA. Stop goes below $43.
$LEN – stop goes below $50
$KBH – solid uptrend.
$LGIH – tightening. Needs to get closer to 50-day MA. Note the box.
$CVCO – covered mid-week. Said I wouldn& ...
issues: I have this stock in my portfolio and I don't understand why I bought it. It doesn't pay a dividend. I don't think anyone on the Forum recommended it. Anyone know anything about $CRC? stopped out $SOI $WLL $PUMP bought $NEO $TOL & $DHI
JoeTrader: @issues $CRC $SOI $WLL $PUMP $NEO $TOL $DHI I own some $CRC...my stop is 20.11...it works great when Oil is strong; when Oil is weak, not so much...
issues: @JoeTrader $CRC $SOI $WLL $PUMP $NEO $TOL $DHI Thank you Joe! Appreciate your input. I have my stop at 19.95. I am sure getting stopped out a lot lately. Small little paper cuts add up!
shoredriver: @issues $CRC $SOI $WLL $PUMP $NEO $TOL $DHI ......$CRC..just click on the symbol...you will see who has been yaking about it....
JoeTrader: @issues $CRC $SOI $WLL $PUMP $NEO $TOL $DHI Stopped out of $CRC...
Gary: ...
4. $DHI
5. $AYX – rebound off 50-day MA
6. $WDAY – Alert $205.80. Could start a position here with stop below 50-day MA. Buy more on a breakout.
7. $TWLO
8. $ZS – Alert $75
9. $ZEN – Stop at $82.20. 50-day MA is support.
...
CraigReynolds: @champ $LGIH Any positive news in housing. A large block of $DHI May 49 calls bought and stock is at $44.30???
champ: @CraigReynolds $LGIH, reports, ER on 5/7 --- $DHI --- New Home Sales, were reported on Tuesday, 4/23...for March, and that report beat consensus by 48K, that was positive...this sector is #turning...but I have been posting about that, for the last 90 days, (interest rates)...$HD and $LOW also bounced off of that news...all moves/bounces, are because of #News.
CraigReynolds: @champ $LGIH $DHI $HD $LOW #turning #News Been following, just a number of options bought, it seems daily. Also like and has been good for me was another one of your posts, $FND.
traderbren: #Home_Builders - interesting the note the pop & drop (pull back) on many of the home builders: $LEN, $KBH, $TOL, $DHI, $LGIH ... not holding today's gains, but we may see some follow through once they've had a chance to rest.
champ: @traderbren $LEN $KBH $TOL $DHI $LGIH #Home_Builders---- I'm just saying...traders are in these stocks also, they don't care about investors. However, many investors know, that in the morning #Pending-Home-Sales, will be reported... but IMO, that is mostly a non-event. However, I might add to my positions after that Economic news report, for the month of Feb.....because I don't know what others will do...they might take profits...and that would be nice because I would like to add. LOL
Bob G: $kbh $phm $dhi etc would anyone care to share their thoughts on home builders?
CraigReynolds: @Bob G $kbh $phm $dhi For what it is worth, I like the home builders going forward. I'm in the homes and materials $LOW $HD $OSB $LGIH $BLD $FND
Bob G: @CraigReynolds $kbh $phm $dhi $LOW $HD $OSB $LGIH $BLD $FND Craig, are you in the individual stocks or the $ITB etf that encompasses the builders and peripherals?
CraigReynolds: @Bob G $kbh $phm $dhi $LOW $HD $OSB $LGIH $BLD $FND $ITB Individuals Just small position left after selling some last week to capture gains. Looking at rebuilding if sector does what I believe.
Bob G: @CraigReynolds $kbh $phm $dhi $LOW $HD $OSB $LGIH $BLD $FND $ITB thank you!
DAN: I will be sending out today's Strategy Session prior to market close. Some of the ideas/stocks mentioned in the video might be of interest to you today, so here are a few that I'll be discussing:

$GLD -- Gold is strong and likely to move higher as ...
rachel: ...
$DHI -- Printing a new multi-month high. Note the crossover potential in the 50/200 day MA on the homebuilder stocks.
$KBH -- same pattern.
$TOL -- consolidating above $35
China:
$YY -- the pullback is a bit steep, so don't expect a sharp rebound. ...
champ: $DHI ...they have been focusing on entry level new homes (new home builder)...will be reporting earnings in the morning...I'm swinging a small #Spec position into earnings.
1winkie: ...
$DHI was raised to Buy from Neutral with a $45 price target at Mizuho.

$HII was downgraded to Underweight from Overweight with a $215 target price at Barclays.

$IBM shares closed down 1% at $122.52 ahead of earnings, and Big Blue shares were indic ...
DAN: Good morning. I am suffering from an acute case of gout (though I'm not sure there's any other kind). It is the most painful thing I've ever dealt with, and I keep looking under my desk to see if there's someone stabbing me with a rusty ice pick. ...
rachel: ...
$DHI
$TOL
$LGIH
$PHM
CraigReynolds: $LEN $TOL; $DHI $LGIH Home Construction looked good today. Not sure if to let profits go into tomorrow?
champ: @CraigReynolds $LEN $TOL $DHI --- On $LGIH, they had news today..in the Houston area, waiting for new homes sales for the month of December, in the next few days...I'm still holding and I'm going to #spec-swing.
rachel: ...
$DHI
$BZH
Cloud:
$CRM – Way too soon to do anything.
$MSFT – this is toppy.
$WDAY – too volatile now. But watch it for any pullback to 200-day MA. Alert $135.
$NOW – rolling over
$AMZN – Look for oversold rebound. St ...
rachel: ...
$DHI
$LEN
$PRAH – holding at 200-day MA. Don't sell here...but I wouldn't buy. Stop on existing/losing position should be below $93.40.
$SRPT – holding at $110. Focus on being patient rather than lowering your standards when ...
spmeyers: $DHI dropping post earnings; not a bad short
numbers: $PHM, $LEN, $TOL, $MHO,$DHI,$MDC - Home builder are seem to be getting a bid. High risk
Reif99: In a sea of red, my one short position, $DHI, is higher today.
Cheryl_in_FL: @Reif99 $DHI that's what usually happens to me
BocaRick: #Housing Starts low 1.17 vs 1.3 million expected.$DHI $LEN $PHM all down PM? Is this a buy opp? Low starts now leaves room for more starts next month?
DrScience: $DHI Somebody likes the JUL 40 Calls. Bought in the last 10 minutes, starting with small purchases, then a 10450 lot @ 3.65. Guess they got tired of nickel & dime trades. Pulled out the big gun to clean it all up.
justinp: @rck89 $HD $XHB $PHM $DHI also strong today, appears to be general recovery mode for this sector.
debeers: @justinp $HD $XHB $PHM $DHI ---Justin, you're terrif. Helped get me in to the Good Doctor Horton today...Thanks so much
debeers: $DHI-have no idea why my DR Horton post was deleted but the stock will charge higher. Robert Palmer probably knew more women were going back to work, wages are going up, more folks starting families. All love D.R. Horton--known in the trades as Dr. Horton: A hot summer night, fell like a net I've gotta find my baby yet I need you, to soothe my head And turn my blue heart to red Doctor Doctor, gimme the news I got a bad case of lovin' you No pill's gonna cure my ill I got a bad case of lovin' you
justinp: @debeers $HD $XHB $PHM $DHI Glad to return the favor. Don't have $DHI but that would be next on my list based on a short review of the fundies. I have ridden $MHK down for LT hold and that might also be worth a look.
ascutia833sunset: @Dan, I ran a scan after the close today and these 4 stocks showed big drops on volume, $LEN, $DHI, $A, and $VIPS. Might get a chance to play an oversold bounce tomorrow or the day after
Gary: ...
11. $DHI – Holding at 200-day MA...and not looking good. Note high volume.
12. $LEN – Broke below $55
13. $KBH – under big distribution
14. $BLD – still holding. Alert $80
15. $LRCX – Once again, support at $190. Sti ...
DAN: $DHI -- I notice that this is rebounding off the 200-day MA (and thanks for mentioning LEN/LGIH, traderbren.
debeers: @DAN $DHI --DAN- Lennar came in ahead of forecasts.
champ: @optionswealth $DRH $LEN #HomeBuilders...It is $DHI.... but I believe $LGIH is and has been the sector leader on low price New Home sales...all 3 are now bouncing off the low risk entry but if you pull up their website you will see why...and they are the % leader again today. I have a position and have posted Info....they are also in the best 65 locations..
champ: @optionswealth $DRH $LEN $LOW #HomeBuilders --- It has been 20% for years...except when they lower the rate and was one of the main reasons, for the housing crash. VA maybe.....it is a stumbling block but it always has been. However, this is now and ...
Gary: ...
17. $DHI - still diving.


Gary: ...
16. $DHI - you should not be in homies.
17. $LEN - nope.
18. $XME - don't buy.


rachel: ...
Wednesday: Boeing ($BA), D.R. Horton ($DHI), Facebook ($FB) and Microsoft ($MSFT)
Thursday: Amazon ($AMZN), Google ($GOOGL), Alibaba Group ($BABA), Master Card ($MA) and Apple ($AAPL) on Thursday.
1. $XHB – This is rolling over BIG TIME. Are ...
Bridget: $DHI breaking support on volume
ATX17: @ATX17 $DHI $TOL #39 Hey all, looks like we got the breakout.
ATX17: Any thoughts on $DHI? Looks like a squeeze for the next leg higher with a decent entry and a place to put a stop with low downside risk.
DrScience: @ATX17 $DHI Money flowing out of the stock as the squeeze continues. Some intrepid soul bought at the high on the open and, so far, is wishing he'd not done so. Tax reform issues still unclear for the housing market. DR Horton is in the (mostly) lowe ...
ATX17: @DrScience $DHI $TOL #39 Thanks for the insight DR.S, very helpful and going to add a few alerts
rachel: ...
15. $DHI – good example of selling opp.
16. $PHM – good example of selling opp.

Buying Ideas:
17. $LB – good entry here on a potential turnaround.
18. $ILMN – Very long "base"…but the stock fell 50%, so it ...
traderbren: $DHI - continues to leg higher. Interesting to note that Options Action on CNBC suggested shorting $DHI. The market doesn't see it that way, at least not right now. ;-)
DrScience: $XHB $PHM $LEN $DHI $TOL $KBH Homebuilders participating in the rally, but reacting most violently since House vote on Tax Cuts. Not in a good way. :-(
Gary: ...
4. $DHI – 32% growth
5. $TOL –40% growth
6. $PHM – 24% growth
7. $THO –24% growth. Airstream brand.
8. $WGO –38% growth
9. $KBH – 32% growth
10. $MAS – 45% growth. Alert $39.50
VIDEO THREE:
Biotech:
1. $PI ...
Gary: ...
2. $DHI – Breakout.
3. $TOL – breakout
4. $CVCO – Thin…thin…thinnest. But very high growth company. Manufactured homes.
5. $XBI – moving up to test all time high.
6. $BLUE – institutional buying at this ...
vfr777: $DHI @Dan Would you see that as a cup and handle with a breakout above $38?
DAN: @vfr777 $DHI No. This is a very volatile and choppy stock. The key characteristic of a profitable, high probability cup/handle type pattern is that it is orderly. Low volume in the middle, and on the right side of the "cup"...and then low volume on the "handle"...that explodes when the stock breaks out. So this is too choppy...but that's not to say that the stock won't move higher. I think it's still stuck at a ceiling and isn't that great an opportunity. But I do understand what you're looking at. Hope this helps. --DAN
vfr777: @DAN $DHI Thanks that helps.
optionswealth: $NVDA $FB $DHI All opened down but headed up immediately. Watching to see if the coming back to test shows that is a bottom or a continued move down.
optionswealth: $DHI is on the move up. Earnings 7/26
optionswealth: $DHI $FB $NVDA $AAPL $XBI is trying to break above 80, $DHI is trying to break above 37, $FB is pausing after trying to break above 160, $AAPL is above its 50 dma on a month time frame and hitting its head on the 150 mark, $NVDA is working its way back to ~168.50 which is its all time high. It touched that high then fell dramatically last time. Everything looks healthy and constructive in each of these. Earning for these are close at hand.
optionswealth: $FB $NVDA $DHI $AAPL $XBI I took a look at these positions from the point of view of the MAC D Histogram because earnings are coming in all but the $XBI of course. Based on that the MAC D of $FB E 7/26 (12 days) $DHI E 7/26 MAC D downward slope Look at both again on Tues. $AAPL Look at this again on TH E 8/01 MAC D Moving up $NVDA MAC D just beginning to move up. Look at this again on Thurs. I'm sure I'll look at these before day mentioned. I just can help myself LOL It does help me to get this in my mind so that I know some of my thinking process. I also look at the charts, etc. I wanted to look at these through the lens of the MACD I've regretted it when I don't pay attention to the MACD when I make entries.
Geewhiz: @optionswealth $FB $NVDA $DHI $AAPL $XBI Nice method of trading Good luck
debeers: $DHI/$EXAS-Doctor, doctor gimme the news, i got a bad case of lovin' you!! No one knows what Yellen will do or when and if they say they do they are full of what $EXAS collects. What the market does know is that rates aren't going down so the sitting on the fencers are moving to own instead of renting their cocoons. DR Horton, known as Dr. Horton, is a good cheap way to play the game Meanwhile, UNH is extending a partnership agreement to Exact sciences so unlike the other bios, it is going up not down because UNH knows that the sooner you find colorectal cancer the better because its cheaper to do it that way.
rbrown2222: @debeers $DHI $EXAS POST OF THE DAY
Bridget: Notes: $XRT getting crushed. $M $LB $COST $WMT $FIVE $KSS Breakouts that are working: $BZUN, $DLPH, $DHI $FIZZ $CX $OSUR New Breakouts: $PYPL $ATHM $KRO $EWW $CF $BWA $MOMO $EDU $TAL $JD - nice bounce off the 50dma $LMT $NOC $RTN - still working $VALE - moving higher, ER on 7/27 $PKG - nice bullish engulfing candle after flag $MRAM - #ipo new high on volume
woodman: #ResidentialConstruction stocks looking good: $LGIH $DHI $LEN $WLH $MDC $TOL $PHM $HOV $KBH to name a handful. I still have $BZH but it isn't performing as well as these others.
debeers: $TOL,$DHI,$MHK- Say it with me: "There's no place like home. There's no place like home." If everyone is cocooning after working a 60 hour week, they'll probably want to stay at home with plush rugs, hardwood floors, and pretty tile bathrooms with maybe Italian tiled floors or Dal-Tile floors or even high end finished plank flooring. Of course, all of this is a whole lot easier if you actually have a home and aren't flushing your money down a toilet paying rent.(and do you really need the anxiety of a washer from you know who that is programmed to stop working after 3000 loads of clothes or will maybe start smoking with a short circuit? No? I thought not).. Meanwhile the drip is still dripping and the dust is still dusty.
spmeyers: @debeers $TOL $DHI $MHK and $FND may be moving up (needs more volume)
justinp: @BocaRick $LIGH $LGIH $KBH $PHM $DHI looking to see if they breakout from congestion occurring since March. Positive today.
Bridget: $DHI another nice breakout
DAN: $XHB $LEN $MDC $PHM $DHI The homebuilders are breaking out. Look at DHI -- breakout from 434 base. PHM popping out above $24.50 base. LEN -- has been working on a 3 month cup pattern between $53 and $50 and finally broke out yesterday. This sector is very strong. Bodes well for the overall economy.
greenpatrol: Stops hit on $TSRO and $NVDA. Am staying with $DHI, $XL, $PPG and $SCHW as they are all still working.
vfr777: $DJUSHB home construction moving above the 50sma. Looking at some of the stocks in that index, the charts I like are $MTH, $KBH, $DHI. $TOL also looks good, but has overhead resistance at around $37.40. Any comments about these, welcome!
vfr777: $DJUSHB $MTH $KBH $DHI $TOL . I started a position this morning when I posted @$39.36. Now looking for it to break $40.30-$40.80. $DHI trying to make its way above 50sma
Trixie: @vfr777 $DJUSHB $MTH $KBH $DHI $TOL Had gone thru my building watchlist earlier this morning.. $FBHS caught my eye. https://www.screencast.com/t/ClXR2pIh reasonable cup type pattern w/o a longer uptrend.. Looks to be consolidating not too badly after earnings..
vfr777: @Trixie $DJUSHB $MTH $KBH $DHI $TOL $FBHS yes worth watching
John1963: $DHI. Anyone have thoughts on D.R. Horton ? Holding shares ...about 5% down on the position.
Forexpro: @John1963 $DHI

Hi, John1963,

Well, it's having a tough time in what has been a generally strong market, and it's underperforming $XHB by a pretty wide margin. Out of 25 stocks displayed in the sector by StockCharts, it is 23rd over the past week i ...
justinp: $DHI Any thoughts on this one after results? Stopped out today and inclined to step aside. $XHB still looks constructive here.
DAN: @tradeforfamily $TEDU That will happen. Look at $DHI. Same thing -- great earnings/guidance. The stock is down 2.5%. The market "anticipates" good news. So sometimes good news is really the catalyst to take profits. Not sure what's happening with this stock now b/c I haven't been watching the news flow.
tradeforfamily: @DAN $TEDU $DHI thanks
justinp: @DAN $DHI Thanks.
StockMarketMentor: A Price Alert has been triggered for $DHI D.R. Horton Inc.. Click here to view associated video clip: http://stockmarketmentor.com/stockanalysis.html?ticker=DHI&clip=84528
Forexpro: @StockMarketMentor $DHI Looks to be breaking out ... kinda makes me wish I was involved, which I am not. All the best!
jwstich: @Forexpro $DHI Earnings on 4/20. Daily pattern looks cup and handlish developing since last August. Will be watching earnings intently as I also like this industry and stock.
DAN: $DHI -- we got a price alert on DR Horton. Breaking out of volatility squeeze. Earnings in 3 days.
rck89: $DHI BTO May 35 calls @.82db....small position breakout. Thanks, DAN!
Bridget: $XHB continuing higher today $PHM $DHI $KBH
Bridget: $XHB is on its way back up. $LEN $DHI $KHB
debeers: @Bridget $XHB $LEN $DHI $KHB --Bridget, I have seen seen so many mistakes in the announcement of Lennar's report date--its in 5 trading days on 3/20 BMO. FD Long $LEN, $PHM.
Bridget: @debeers $XHB $LEN $DHI $KHB hmmm, yeah TOS says 3/21 BMO
debeers: $LEN-the answer to DAN's question-'for whatever reason folks think that's good (the Yellen rate increase) is good for homebuilders, I don't know why but they do." debeers and Barron's have the answer and they got there at the same time for the s ...
Visit the Trading Forum to join in the discussion.
| | |
| --- | --- |
| Stock Price | $USD 53.91 |
| Change | -1.21% |
| Volume | 2,695,010 |
DR Horton Inc constructs and sells homes through its operating divisions in states and metropolitan markets of the United States, under the names of D.R. Horton, America's Builder, Emerald Homes, Breland Homes, Express Homes and Regent Homes.
Request Video of DHI
Already a member?
Sign in here.
Earnings
January 24th, 2020 - 2020 Q1 Earnings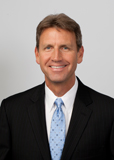 Dan Fitzpatrick
Stock Market Mentor gives you EVERYTHING you need to succeed in the market; all in one place. How easy is that? Dan Fitzpatrick and his elite community of traders share trading ideas, strategies and much more. Dan Fitzpatrick--a world class Technical Analyst, trading coach and regular CNBC contributor--gives you access to all of this with a 14 day FREE membership. Get started TODAY and start trading better TOMORROW with the following premium content:
Nightly video Strategy Sessions with a game plan for tomorrow
Got a stock you want Dan to look at? Just ask.
Patent pending video alerts instantly delivered to you when one of Dan's trading signals is triggered. This is not your typical price alert. This is a short video explaining the action you need to take to make money. No more "Woulda, coulda, shoulda"
Access to over 66,000 stock analysis videos
Access an ever expanding library (66,000) of educational videos that will save you time and make you money
Join a team of friends and traders that have one thing in common; a burning desire to succeed.

Become a Member Today!
Gain immediate access to all our exclusive articles, features, how-to's, discussion group and much more...
Satisfaction Guaranteed!
Your Stock Market Mentor membership comes with a 14 day, no questions asked, 100% money back guarantee!