DAQO New Energy Corp. American Depositary Shares each representing five (NYSE:DQ)
Strategy Session

September 16th, 2019

00:32

Strategy Session

March 21st, 2019

00:48

Strategy Session

March 20th, 2019

00:08

Strategy Session

March 19th, 2019

01:46

Stock Watch

March 1st, 2019

00:42

Sector Spotlight

February 22nd, 2019

00:00

Sector Spotlight

February 22nd, 2019

01:11

Strategy Session

January 10th, 2019

00:34

Strategy Session

May 22nd, 2018

00:53

Strategy Session

May 21st, 2018

01:06

Strategy Session

May 14th, 2018

01:07

Stock Watch

January 12th, 2018

01:50

Stock Watch

December 22nd, 2017

00:40

Sector Spotlight

December 18th, 2015

Price Alert

00:49
Bands Volume 200 SMA 50 SMA 20 SMA Videos Alerts Articles Events

tnt: $DQ pushing up to test breakout levels from bull flag $NIO on the move to test breakout levels
tnt: Adding to $DQ, 20 day ma is support and turned higher. Looking for bull flag breakout on daily chart
issues: @bRobert $SEDG This stock is in the IBD number 1 industry group that also contains: $SPWR $VSLR $DQ $RUN $ENPH. $DQ & $VSLR look best to me.
tnt: $DQ looks very interesting long here. @Dan has mentioned this some time ago and continues to have constructive action
tnt: @tnt $DQ Went ahead and snagged a starter here in $DQ
DAN: @tnt $DQ Could be setting up for a breakout. Still a bit sloppy, but looking good.
issues: @Bret $ENPH Great looking chart. ENPH is in IBD group #2 solar and is rated 98 (composite) A- (accumulation). Wonderful. Only trouble we don't own any. Others in the group: $SEDG $VSLR $DQ $SPWR...$FSLR
DrScience: $FSLR rising with Conviction Buy recommendation at Goldman Sachs. PT $75. Members of the US-based cohort holding, and the Chinese contingent ($DQ, $JKS) is taking a dive.
bRobert: @DrScience $FSLR $DQ $JKS $TAN WEEKLY reversal pattern $34 target 40% upside
gpburdell17: $DQ providing a nice low risk entry. Stop of about 34.50 with initial target of 40. np.
Geewhiz: $DQ @dan. Is the stock ready to jump back in? $40 expectation?
DAN: @Geewhiz $DQ I don't think so, Geewhiz. It's just consolidating and there's really no indication that it's going to take off. I see the $40 top...but today's trading action is pretty weak.
rverkamp: $DQ @DAN would you start a position here with a stop below todays intra day low?
lostsheep: @rverkamp $DQ I would be very cautious here
KemoSabe: $DQ - This is having a really bad day. If it does not hold the low of the day (32.80), I'll move on and look for another opportunity. In with a small starter position @33.75.
rachel: ...
10. $DQ – I sold this for a small loss. Did not hold.
Alerts:
1. $MPW – Alert. 2.75% breakout...low volume.
2. $GDDY – Alert. Breakout from squeeze...like SBUX.
3. $SBUX – Breakout.
4. $MCD – Still working on it.
5. $ ...
MtChet: $DQ - Took a small position. I like the low risk setup.
rachel: ...
$WING – GSL. "Flag" pattern forming. Aggressive buy on a breakout. Alert $72.35
$BSTC – just too thin to buy. Couldn't do it. Will take it OFF the GSL b/c liquidity is really an issue. If it's just too risky ...
woodman: Haven't been able to trade lately due to work stuff, but I did add to $DQ and bought some $ACLS.
DAN: @woodman $DQ $ACLS Not familiar with ACLS, but that's a good entry on DQ, woodman. I'll join you on that one. 8-) Thanks! Dan
bigbartabs: @woodman $DQ $ACLS ... well, there's your problem. Work stuff. ==:O
spmeyers: @DAN $DQ $ACLS DQ looks like a chart you'd say "needs to tighten up"
DAN: @spmeyers $DQ $ACLS Yes, I would...and I do. Will explain tonight. This is an early entry...right at support.
rachel: ...
$DQ – Woodman's stock. Pretty good entry. Well defined risk.
$GLUU – working out of a squeeze. $10 was the breakout. Consider adding at $10.60 (alert)
$CTSH – squeezing. Wait for breakout above 200-day MA. Still consoli ...
bRobert: $DQ . Low risk/high reward entry.
bRobert: $TAN As I suspected the bullish price action in solar (50% move) over the last 3 months was a tell for the energy sector. in general After a nice rest, a WEEKLY technical reversal target of $34+ is in play . 40% upside. Not too shabby. Pick your favorite or rent the ETF. $DQ has a $60 target with further bullish follow through. Close to a double and near the old highs.
Cokeman1959: @bRobert $DQ -Would you make the case it's double bottomed since the first of the year?
bRobert: @Cokeman1959 $DQ yes
bRobert: $DQ Bounce day 2 off support $60 reversal target with bullish follow through
bRobert: $DQ Entry/add area Stop < LOD Friday or 50d
woodman: @bRobert $DQ - entered this morning.
issues: @woodman $DQ I'm in also. I like the IBD rating of industry group #1, cumulative 92, accumulation of B! Great buy at this price.
coldevinc: @rachel $TSLA $SPX $DJSH $FXI $DJT $UPS $FDX $XLU $XBI $TNDM $CYBR $ETSY $TTD $PLNT $FIVN $SAVE $EHTH $WK $IIPR $AJRD $GOOGL $AMZN $MSFT $AAPL $LFVN $JD $LGND $DQ $ROKU $GRMN Thank you for always doing these posts, I check in nightly.
bRobert: $DQ Small add with stop $50 small c&h Feb/ $60 BIG c&h targets Very healthy upside
rachel: ...
$FDX – squeezing...though this isn't a really reliable pattern. Is this an "uptrending" stock?
$XLU – anybody else think it's weird to have XLU up at all time highs?
$XBI – breaking out. See CLVS and TNDM.
...
bRobert: $DQ love this set up on the pb. $50/$60 targets. Give me a green candle.
bRobert: $TAN . Solar has been the cream of the energy sector. Long $TAN and a few select names. Extended. Likely going higher. $27+ MMT for TAN . $CSIQ $DQ FSLR $SEDG others
bRobert: $TAN . nh . WEEKLY MMT $26 . close by . $DQ . $50+ . WEEKLY MMT . $CSIQ . nh . $24 . MMT . acquired . Partial profits . $FSLR . attempted breakout This green energy sector has generated a tremendous amount of green. Their returns have solar eclipsed the rest of their cohorts
rachel: ...
How are you doing relative to market? Same? That's not "alpha."

$GLD – in trend...but off the top.

$DJSH-X – breaking out

$FXI – China rising. Looking at China in SS.
VIDEO TWO -- CHINA

1. $DJSH-X &nd ...
bRobert: $DQ . pop on news partially sold into. Keep track on this for perhaps a better entry on a pb/bounce . $50+ . weekly reversal target OR . Daily c&h like base . Small w in FEB measures to $40 . Baby steps. One domino pattern trips the next
bRobert: $TAN flag/small w breakout $26 + mm target Look around $CSIQ nh territory. $SEDG flag. $DQ bounce
woodman: $DQ - I bought the pullback on this one, and doubled up on it yesterday. It's still moving up with some room.
woodman: $DQ - added. Had a big run, then a decent pullback, but now moving up again. #Solar #semiconductor equipment/material stock.
woodman: $DQ - bought it back this morning. Needs to get up through the 200 day.
bRobert: @woodman $DQ I used to get Mr Freezes . at DQ
bRobert: $DQ . Trying to bounce at flag 200d
aloha31:
woodman: $DQ rip-roaring.
bRobert: @woodman $DQ $44+
woodman: @bRobert $DQ - that would be swell.
bRobert: $DQ flag. $44+
woodman: @bRobert $DQ another solar stock flag- $JKS
bRobert: $DQ impressive move for those lucky holders here. Partials in order and tighter stop
bsafriet: $DQ running again today $32.64 +2.18, long
bsafriet: @bsafriet $DQ No news. Looking for this move to recapture SMA(200) at $35.67
bsafriet: $DQ started a new position in $DQ just before the close, entry @ $30.24. Strong day bucking weakness in China and tech stocks. Expect first move up to resistance at $35. E/R on 2/12 BMO. Stop below the EMA(8).
issues: @bsafriet $DQ Dairy Queen! Love it! Usually solar goes with oil, yet oil isn't moving up... so wha's up?
rachel: ...
$QNST – yesterday "has possibilities. Needs to pull back a bit more." Lesson: Breakout above Tuesday's high is a different kind of buy.
$TNDM – yesterday "forming R side. Too early." Still working.
$LFVN &n ...
issues: @captron $SEDG similar pattern to $DQ. NP
jwstich: $SEDG, $DQ why are both of these stocks falling? $DQ yesterday and $SEDG today. $dq had a minimal bounce today.
justinp: @jwstich $SEDG $DQ $dq Similar pattern with $TAN as well.
woodman: @jwstich $SEDG $DQ $dq - I had to kick my SEDG to the curb earlier today. My only #Solar stock is $RUN which is ... er ... running.
jwstich: @woodman $SEDG $DQ $dq $RUN #Solar @wood....any idea why?
woodman: @jwstich $SEDG $DQ $dq $RUN #Solar - I don't know of any news that made $RUN run, but it gave an awesome pennant (5/10 [top of pennant] to 5/29) breakout yesterday and continuation today. They don't always work like this, but it was "waving" at us the last two weeks.
PJMR11: $DQ Anyone know the reason for the 10% drop today? Getting near 50DMA. Perhaps a good entry.
spmeyers: @PJMR11 $DQ don't know; could be good entry but I'd watch it first given the volume on this selling
bwcarnation1: $DQ breaking out from flag
DAN: @bwcarnation1 $DQ Yep. Power move is continuing. Long.
Robert1965: @DAN $DQ when did you get back in
Robert1965: $DQ anyone taking profits on this
sierramp: @Robert1965 $DQ I would if it was above the 3rd std deviation BB but it's not there. I'm using a stop at entry since I just got on board today. Maybe a trailing stop would work for you? All the best.
justinp: @Robert1965 $DQ NP but will have to break through resistance. See that $MS recently disclosed a 5% stake.
woodman: $DQ - flag
woodman: $DQ - reversing down. Doesn't look good here.
spmeyers: @woodman $DQ why do I keep thinking this is Dairy Queen? :)
woodman: @spmeyers $DQ - Why do I now crave a mocha chip with heath bar crunch Blizzard?
PJMR11: $DQ $AVAV Just got back from a business meeting. Stops saved me from bigger losses on these names. Will keep an eye on them, however, since both may present opportunities as they fall.
gig1: @DAN Are you still in $DQ and, if so, what have you raised your stop to?
DAN: @gig1 $DQ No, gig1. I got out of DQ this morning during our training session.
gig1: @DAN $DQ Thanks Dan.
PJMR11: $DQ Climbing the upper BB
PJMR11: $DQ Big run today. Up almost 12%. Breaking out above resistance.
PJMR11: $DQ Volume is low. Are you still in?
DAN: @PJMR11 $TTD Stop on $DQ is 58.10
PJMR11: @DAN $TTD $DQ Got it. Thanks. What does the low volume today tell us after yesterday's move?
DAN: @PJMR11 $TTD $DQ Low volume...just shows us that the interest in the stock isn't there. And when there is no interest, stocks will fall. This is a breakout that didn't work well. I am still in it because my stop hasn't been hit, and it's a pretty tight stop. But I'm not focusing on it at all.
PJMR11: @DAN $TTD $DQ Thanks. Trying to learn everyday.
issues: Not that anyone asked but here's what I bought today: $VIRT $ETSY $DQ $EMES $EL $NOW $MZOR. I really appreciate knowing what you folks are buying/selling, so I want to return the favor. Thanks. Keep telling me what you all are doin' ok? Added to $MA with a tight stop at $189. I sold the dogs at a loss: $WB $VAC (I think it was Debeers who made 18k last year on Marriott.)
sierramp: @issues $VIRT $ETSY $DQ $EMES $EL $NOW $MZOR $MA $WB $VAC I appreciate this type of post too. I bought $CRSP this morning and was stopped out of $XPO and $BLUE. I'm a swing trader, not day trader.
Kid2old: @issues $VIRT $ETSY $DQ $EMES $EL $NOW $MZOR $MA $WB $VAC $PRLB $TTD $STMP $FIVE $INSP $VYGR $NOW Here is what I sold or bought today. Sold - $PRLB Stop hit on last of what I held – N.P. Bought and sold $TTD 2.7% profit. N.P. Added to positions, $STMP, $FIVE Started (Stops not hit – Yet!) $INSP, $VYGR, $NOW
DAN: @issues $VIRT $ETSY $DQ $EMES $EL $NOW $MZOR $MA $WB $VAC Good post, issues. I appreciate it when you (and everyone) share your trades. It helps a lot of people.
DAN: $DQ -- major breakout today.
PJMR11: @DAN $DQ Weekly chart looks good. Too late to enter?
DAN: @PJMR11 $DQ Hope not. I did.
PJMR11: @DAN $DQ Your stop?
DAN: @PJMR11 $DQ 57.95
issues: @DAN $DQ I have been in and out of DQ and it will probably shake you out. It gyrates too much at my advanced age to keep up with. I bet it drops tomorrow (it's so close to resistance RHRN.) NP
PJMR11: @issues @Dan $DQ - added and then upped my stop to my original purchase price for my first purchase
PJMR11: @issues $DQ Looks like I shouldn't have added. You might be right about it shaking me out
rachel: ...
8. $DQ – great breakout from volatility squeeze.
9. $FIVE – Close to the "oops, I'm wrong" level.
10. $GRUB – as noted – needs to tighten up.
11. $SEDG – continuing its move. This has been a monster s ...
Visit the Trading Forum to join in the discussion.
| | |
| --- | --- |
| Stock Price | $USD 38.83 |
| Change | -0.10% |
| Volume | 205,272 |
Daqo New Energy Corp is polysilicon manufacturer based in China. It manufactures and sells quality polysilicon to photovoltaic product manufacturers, who further process its polysilicon into ingots, wafers, cells and modules for solar power solutions.
Request Video of DQ
Already a member?
Sign in here.
Earnings
March 11th, 2020 - 2019 Q4 Earnings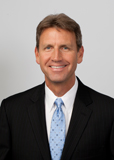 Dan Fitzpatrick
Stock Market Mentor gives you EVERYTHING you need to succeed in the market; all in one place. How easy is that? Dan Fitzpatrick and his elite community of traders share trading ideas, strategies and much more. Dan Fitzpatrick--a world class Technical Analyst, trading coach and regular CNBC contributor--gives you access to all of this with a 14 day FREE membership. Get started TODAY and start trading better TOMORROW with the following premium content:
Nightly video Strategy Sessions with a game plan for tomorrow
Got a stock you want Dan to look at? Just ask.
Patent pending video alerts instantly delivered to you when one of Dan's trading signals is triggered. This is not your typical price alert. This is a short video explaining the action you need to take to make money. No more "Woulda, coulda, shoulda"
Access to over 66,000 stock analysis videos
Access an ever expanding library (66,000) of educational videos that will save you time and make you money
Join a team of friends and traders that have one thing in common; a burning desire to succeed.

Become a Member Today!
Gain immediate access to all our exclusive articles, features, how-to's, discussion group and much more...
Satisfaction Guaranteed!
Your Stock Market Mentor membership comes with a 14 day, no questions asked, 100% money back guarantee!