Electronic Arts Inc. (NASDAQ:EA)
Bands Volume 200 SMA 50 SMA 20 SMA Videos Alerts Articles Events

BocaRick: $TTWO $EA $ATVI really falling??
jwstich: @BocaRick $TTWO $EA $ATVI Yes and I have been unable to find a reason. Do you know why? Want to add them to my watch list.
DrScience: @jwstich $TTWO $EA $ATVI All three (basically) fell from a bearish wedge pattern. Buzz surrounding Fortnite has diminished, but, for investors, stocks are in show-me mode. $EA will be the first to report at the EOM, with $TTWO and $ATVI a week later. Also, when $MSFT reports, we should get a clearer picture of what game console makers are expecting for the holiday season. IV for earnings in all three is quite high, excellent time to sell OTM BuPS to play an earnings run. For example, $ATVI NOV 65/70 BuPS @ 1.30 looks good. If the stock does as expected, it should test the 50 DMA before $EA reports -- maybe sooner. That's when I'd look to sell the NOV 80/85 or 85/90 BeCS to hold over earnings. Unfortunately, the stock looks like it wants lower prices in the next week, so we may be looking at selling the call side of the iron condor first!
BocaRick: @DrScience $TTWO $EA $ATVI $MSFT on #StockTwits?? #Forbes article on ATVI units sold less than expected, pulled sector down.
jwstich: @DrScience $TTWO $EA $ATVI $MSFT Really like your idea. Are you going to buy the BuPs today?
jwstich: @BocaRick $TTWO $EA $ATVI $MSFT #StockTwits #Forbes I think this ia the article in Barron's. https://tinyurl.com/yauc8dzw
debeers: $BA/$BOOT/$BURL/$CRM/$EA/$GOOS/$MTN/$LULU-Winter in the Northeast is going to be wet and cold. $GOOS is not a value play. Its a common sense one. (Just like my kid_).Gwenzee--looks like your j hook to me on the GOOS. Also, bought $ANF at a tad less than 21. i just forgot about it.
DrScience: $ATVI gamer getting some love today. CMF is off-the-chain as this week-long consolidation just above the 200 DMA unfolds. Even $EA is starting to look better after its new game release snafu. Long both.
steve71: $ATVI $TTWO $EA Nice to see follow through on the gamers. They may be less at risk to further China tariffs. Tech and China tech are all bouncing. Will that last to the bell with another $200B in tariffs possible at any time?
steve71: $ATVI $EA $TTWO The gamers are all outperforming today. Maybe some FANG money rolling in to new positions.
DrScience: $EA Gamer appears to have found the bottom and stabilized. Might look at selling the OCT 105/110 BuPS @ 1.33ish. Structure offers a 26% return on $500 margin. Putting a stop on stock price below $111 [the structure would be worth about 1.65], current risk is about .32 for a 45-day option. Recommend closing at 50% (.60ish).
rachel: ...
COTD: $CGC – Looking for $60 as a measured move.
$SPX – bulls taking a breather. August Jobs Numbers out Friday. That will be a big catalyst. After that...elections.
$DJI – pause.
$DJT – all indexes look the same
$NDX &nda ...
shoredriver: $EA....moves back release date...slightly lowers guidance on bookings...maybe a 59'er....
shoredriver: $EA...still down..... maybe 59'er Fri or Tues
DrScience: $GME falling 10% as buyout deal appears to be out of play. Game-makers $ATVI and $EA pulling back in sympathy.
grcjr: $ATVI $EA $TTWO $AMD $NVDA $INTC - given the gains in the gamers I'm surprised that $AMD and $NVDA are not showing a tag along. The home game platform of the future may be a stripped down system compared to today that is mostly a high definition 3-D display/visor and a fast internet connection. The game processing will be in the cloud. $AMD could have the home system while an $INTC/$NVDA combo has the cloud. For a good fiction (but not completely) read, find a copy of "Ready Player One". IMHO the book is better than the movie.
bRobert: $TTWO had a low expectations set up into earnings with bad news priced in after $EA news triggered a dive to the 200d. Top/bottom line beat . Up nicely ah
Ajax4Hire: @PJMR11 $T Same here. $T - AT&T is above 5% dividend(/year) and at a multi-year low. $T-AT&T acquisition of $TWC - Time-Warner is the realization that Internet Service Provider and Content Creator combination is a "greater than the sum" solution. $VZ-Verizon, $TMUS-T-Mobile, $S-Sprint, $CMCSA-Comcast, $CHTR-Charter will hungrily troll the land looking for Content Creators to buy. Just as $APPL-Apple, $AMZN-Amazon and $NFLX-Netflix are doing now. This is on the heals of $CHTR-Charter acquiring $TWC-Time-Warner Cable(the ISP/Cable part). Something to keep in mind; Video games is big business new(bigger than movies). Expect deep-pocket ISP/communication companies to lust after Content Creators like $EA, $TTWO, Valve/Steam, $ATVI-Activision $TCEHY-Tencent holdings, $NTES-NetEase, $UBSFY-Ubisoft, $SQNXF-SquareEnix. As a reminder; GTA-V(Grand Theft Auto #5) grossed $800M in the 1st 24hrs of release.
steve71: @Kjksm1 $ttwo $TTWO $EA $ATVI The gamers continue to work. Business is great. The drop in baseball attendance, soccer watching etc. is thought partly due to people gaming instead. $TTWO is triple toppy, and I was just thinking about writing some 17Aug 130 calls over my position. Wouldn't add shares unless it breaks above those tops.
justinp: @steve71 $ttwo $TTWO $EA $ATVI Yup eSports is growing as well. Huge in Korea (the south one).
bRobert: $SNE $EA $TTWO not playing games. Going higher
bRobert: $TTWO $EA $ATVI $SNE Not playing games. going higher
steve71: $EA $TTWO $ATVI Gamers working. Viewed as potential buyouts as big media compete to lock up content.
bRobert: $ATVI another set up alert > 78.. $EA $TTWO $SNE Not playing games
debeers: $ATVI-Multi year ESPN Disney deal for gamer audience LONG. $EA is good as well.
bRobert: $TTWO not playing games. Going higher $EA also
issues: @bRobert $TTWO If you compare TTWO to $EA and $ATVI what do you come up with? All three have similar chart patterns. Hard to pick. OK I see TTWO is up a little more than the other two so I bought a starter position. Thank you Rob!
bRobert: @issues $TTWO $EA $ATVI I like them all. I've been in TTWO a while . Closer to support. I think they all will work
issues: @bRobert $TTWO compare to $EA and $ATVI. The best may be EA but its up only 4% while the others are up just 2% on 10 day chart.
grcjr: $EA $TTWO $ATVI - $ATVI has made another nice move up just shy of previous resistance. A break above $79.64 is a new all time high. Currently $79.04. $EA at another all time high. $TTWO moving up also, not far from a new all time high.
grcjr: @Wolf $AMD $EA $TTWO $ATVI - I recall hearing something out of the E3 conference in LA. I took a quick look at the reports but just too much for a quick hit. It was something about a specific game and a specific hardware vendor. Might have been a game or games not being available on a platform (perhaps using $AMD). Morgan Stanley upgraded $ATVI and $TTWO, not $EA. $EA has drifted down toward yesterday's close beginning about 1PM EDT.
bRobert: $EA Target $155. Video gaming strong. Who makes the chips......NVDA
grcjr: @bRobert $EA $NVDA does make chips for some of the gaming platforms, not all. The Sony PlayStation 4 Pro has the $AMD CPU and GPU. The Nintendo Switch uses $NVDA. The Xbox uses an $INTC CPU and $NVDA GPU. This can and does at times change from one generation to the next. Gamers building their own machines can use either $NVDA or $AMD. One source for details is https://www.pcmag.com/roundup/355217/the-best-graphics-cards
traderbren: $ATVI - looks constructive here given the move in $EA this morning following ER.
grcjr: @traderbren $ATVI $EA - (I was just about to post again when I saw yours) Both are moving up. My position is with $ATVI. Have a trailing stop.
grcjr: @traderbren $ATVI $EA - $TTWO also moving up nicely.
baronp0329: @grcjr @traderben $ATVI $EA $TTWO I have ATVI stocks and June 70 calls bought 2 days ago. Also, keep an eye on financials. I added to my financials (stocks and options) at the open today $BAC $JPM $GS. They all look good today.
traderbren: @Aragorn $ATVI - yep, I was wondering why $EA and $TTWO did a zig then a zag.
CHOFF: $NVDA - CEO presenting at Goldman Sachs Conf today. $GS removed them from their Conviction Buy List a couple weeks ago but still lists them as a Buy. Might be awkward given the fact that $NVDA reported a monstrously good quarter a few days ago beatin ...
steve71: $EA BTO @ 123.68. Gapped up on earnings, filled gap, reversed back up making a higher low.
1winkie: Stocks have proven that they can sell off when they want to again, but the reality is that the markets were barely 2% off of last week's all-time highs. And strong earnings and strong ADP payrolls were both pushing the markets back up on Wednes ...
bsafriet: @1winkie $AET $AKS $AAL $AAPL $ALLY $ALV $BIIB $EA $ESRX $FIT $FL $IMGN $MCD $MET $NGVC $NKE $PFE Thanks for the updates!
ROSEY: @bsafriet $AET $AKS $AAL $AAPL $ALLY $ALV $BIIB $EA $ESRX $FIT $FL $IMGN $MCD $MET $NGVC $NKE $PFE DITTO. 8 )
issues: @DAN $TTWO Which do you prefer $ATVI $EA or $TTWO?
grcjr: $EA wow. Up ~$8 in after market. Earnings were so-so but Q4 guidance up.
rachel: ...
COTD: $EA – missed quarterly revs...but guided higher. In this market, you probably want to be selling into this...at least some.
Selloffs of more than 1% don't happen in this market. Something is changing?
$SPX – took a big bre ...
issues: Earnings mañana = $OSTK $AAPL $EA $AEIS $CHRW $NUE $AKS $ALGN $PKG. We will continue to hold OSTK AAPL NUE. Added to $OSTK (probably a mistake - but ?) $SKYW $EXEL $CVGI. Sold $IVR $XEC $HFC $LRCX $LGIH
baronp0329: Today closed a lot to lock in profits. $BLUE, $BX, $FND, $BAC calls. Yesterday at the close, STC $THO calls, $COST calls, $EA calls, $IIIN calls, $AKS calls. Just bought $IWM Feb Puts and $QID in case the market has a couple of down days.
grcjr: $ATVI $EA $TTWO all moving up. CNBC traders about to announce two they like.
bwcarnation1: @grcjr $ATVI $EA $TTWO would you please post that info I don't have access to the site where I am now...thanks
grcjr: @bwcarnation1 $ATVI $EA $TTWO - sorry. I caught the teaser but had to run downstairs. I'm hoping I did not miss the review. I am long $ATVI
grcjr: @bwcarnation1 $ATVI $EA $TTWO - I'm searching cnbc ... will get it eventually.
bwcarnation1: @grcjr $ATVI $EA $TTWO that's ok I'll watch the stocks see what happens...I like $ATVI too
baronp0329: @bwcarnation1 $ATVI $EA $TTWO - got the $EA Feb 115 Calls at 3.90 last week. Ask/Bid now at 5.90. will hold for now until stock price gets close to 120
baronp0329: Yesterday added to $KEM, $IIIN and $EA Feb 115 Calls. Today started initial position on $FND @50.45.
Bridget: $EA is breaking above the 50 and 200dMA. The stock still has a lot of overhead supply so be patient and buy near support levels.
Bridget: ...
$NKE - great example of a bearish/neutral earnings trade. If the stock is at an extreme going into earnings, sell the move. Then at the open, gap and reversal.

$ERJ - up big on $BA acquisition news
$PVG - down big on cutting dividend
$XPO - up big ...
etmagic: any thoughts on $ATVI and $EA?
Bridget: @etmagic $ATVI $EA both appear to be rolling over. Forming a topping pattern. I wouldn't look at these until they make a new high.
issues: @etmagic $ATVI $EA ATVI making that broadening formation (not good). $EA not as good as $TTWO IMO.
MtChet: $EA $TTWO $ATVI - Gaming stocks getting killed...any news?
spmeyers: @MtChet $EA $TTWO $ATVI try $SGMS, nice chart
DrScience: $TTWO blew up... literally. Company missed earnings estimates, but raised guidance, and the stock is up 13% in the PM. Huge slew of upgrades to outperform and PT increases ranging from$125 to $144. $CS isn't so enthusiastic, raising PT to $116. Highlights: GAAP net revenue grew 6% to $443.6 million GAAP net loss was $0.03 per diluted share Net Bookings grew 20% to $577.0 million $ATVI, $SNE, and $EA benefitting from the news, as well.
issues: Earnings beat on $WTW $MCHP (1.35 to 1.41 actual) $MTDR $RCL, but I don't yet see $XEC. I guess they have yet to report, right? I sold $TTWO with earnings tonight I fear it'll drop as $EA and $ATVI, no matter what they report.
grcjr: $ATVI $EA $TTWO all selling off. $TTWO reports tomorrow after the close. Appears to be selloff in sync with others' earnings $ATVI reported 11/2 selloff following $EA reported 10/31 selloff following
DrScience: @grcjr $ATVI $EA $TTWO Looks like a sell first, ask questions later setup.
grcjr: @grcjr $ATVI $EA $TTWO - I closed the last of my $ATVI options, still have a small stock position.
Bridget: Earnings after close: $EA $X $DDD Earnings tomorrow before open: $GRPN
steve71: $TTWO $EA $ATVI Adding to $ATVI here. Electronic Arts is down on some issue. Of the three big gamers, $TTWO seems the place to be. ER 11/7/2017.
steve71: $ATVI $TTWO $EA Gamers have been weak for a while, but now $TTWO strong off the bottom of a rising channel. BTO this morning 103.40
issues: @steve71 $ATVI $TTWO $EA I prefer TTWO. Holding ATVI and TTWO. Dont like EA.
grcjr: $ATVI $EA $TTWO - $ATVI is struggling. News about gamers not buying as many games but rather spending more time on a few games they own might result in lower holiday season sales. Looking at the chart I see a possible H&S. Lower high. Lower low. I expect similar action with $EA and $TTWO. However, $EA is showing sideways chop but not yet dropping. Somehow $TTWO is still holding trend although there was a recent possible shot across the bow and recovery.
Bridget: $ATVI and $EA moving lower again after a lower high
Bridget: $ATVI and $EA are breaking below the 50dMA. Tech across the board is getting sold today.
woodman: @Bridget $ATVI $EA - sold my $ATVI this morning.
Bridget: #Notes: earnings: $NKE $DRI $CCL In a Squeeze: $GOGL $EXPE $HCA $ALXN $LQD $ADP Breaking out: $CL $OEC $EMN $FISV $TWX $VAC $GES $HPE $CLDX $ANET - bearish engulfing after new high $BMA - phase 2 $EA $ATVI - breaking down from squeeze $XAR - defense stocks seeing pullback, even with N Korea issues $MCO - working $MON - working $ABT $HD - new high after flag New lows - $DGX $INCY CHinese stocks taking a hit - $FXI $BABA BIDU SINA EDU TAL $PYPL $SQ $V - getting sold today $XLK - tech stocks took a big hit $MSFT $AVGO $LRCX $XLI - extended $EEM - dropped $GDX - finding support Oil stocks still running $MOD $LEA $DAN - auto parts working IPOs $AKCA $SOI
Gary: ...
4. $MACD/Momentum – already showing weakness.
5. Volume – heavy at open. Different than other high volume days b/c it was breaking down rather than settling down.

Thoughts: Think in terms of four things:
1. % of account in stocks.
a. ...
steve71: $ATVI $EA $TTWO Gamers continue their Higher High Higher Low patterns. After a couple of down days they're doing well again.
woodman: @steve71 $ATVI $EA $TTWO - nice direction in those charts.
DrScience: @steve71 $ATVI $EA $TTWO Busy programmers at all gaming shops. Expect the stocks to ramp into the release of $MSFT's Xbox One X on November 7th.
steve71: $ATVI $EA $TTWO Nice day for the gamers. Apparently the business model has evolved from retail sales to more profitable online sales. Who could sit in front of a gaming console all day? Unless you call it StreetSmart Edge.
DAN: @grcjr $ATVI You mean ATVI, or $EA? ATVI still looks like it's in a holding pattern. --DAN
grcjr: @DAN $ATVI $EA - Neither. My mistake. Thanks @DAN. Was rushing through tickers.
DAN: @grcjr $ATVI $EA LOL. No problem. That's happened to me thousands of times. Hands typing something different than eyes are seeing and brain is thinking. ;-)
steve71: $TTWO $EA Take-Two is having a good day, and Activision is down only a little.
mharps: $ATVI and $EA these gamers backed off-sort of like $MSFT watching closly
SMMReif82: $EA coming out of a six week squeeze to ATH. Pretty light volume so far, though.
DAN: @SMMReif82 $EA Pattern does look pretty good...but you're right. Low volume.
rbrown2222: @SMMReif82 $EA I need to see it break above 120.30, print another green bar and your point on solid above average volume. I am using a 10 min chart to buy.
steve71: @SMMReif82 $EA $ATVI Activision has a similar chart with better volume.
rbrown2222: @rbrown2222 $EA Lack of volume really telling in lack of ability to hold or drive price
mharps: $CORT all time high. $EA looks like all time high but it's a little tentaive
Bridget: $EA now at a new 52 week high
SMMReif82: @bsafriet $ANET I've seen several "breakouts" today that are on pretty weak volume. More like "stroll outs." $EA, $SHOP, $STZ
Bridget: #Notes: Lots of breakout today but only a few with higher volume. $XLK $SMH - is starting to look ready to run higher, $MSFT $ADI $MU $HIMX $ATVI and $EA both broke higher, but not on above average volume FAANG stocks all looking good today $SHOP - up at a new high $BOBE - up big after earnings Trucking stocks up today, hurricane trade $CHRW $SNDR $R $JBHT $LSTR Big movers on volume, mostly construction $CLMT $SC $USG $USCR $CBPX Bio-tech $XBI $INCY $IMGN $BIIB $CORT IPOs working $MTCH - up big on volume $VERI - continues rally since 8/21, good volume $CISN - new high
Tinker97: @Bridget $ATVI $EA too looks like
mopick: @Bridget $XLK $SMH $MSFT $ADI $MU $HIMX $ATVI $EA $SHOP $BOBE $CHRW $SNDR $R $JBHT $LSTR $CLMT $SC $USG $USCR $CBPX $XBI $INCY $IMGN $BIIB $CORT $MTCH $VERI $CISN #Notes How about $EXEL?
SMMReif82: Nothing yet, but $EA in a month long squeeze at all time highs. Maybe not quite a squeeze, yet, but a trading range anyway.
Bridget: $ATVI and $EA both trying to break higher today. Not quite there yet. These have been consolidating since earnings.
grcjr: #OT #gamers $TTWO $EA $ATVI and $NVDA $AMD - If you have not read the book "Ready Player One" you might not really be a gamer. Spielberg's movie version opens spring 2018. See the teaser. Impress your kids. I do believe that the movie will boost the sale of games, game machines and VR.And $NVDA and $AMD fuel the game machines.
Visit the Trading Forum to join in the discussion.
| | |
| --- | --- |
| Stock Price | $USD 92.52 |
| Change | 3.59% |
| Volume | 5,385,320 |
Electronic Arts, Inc. develops, markets, publishes and distributes video game software and content that could be played by consumers on a variety of platforms.
Request Video of EA
Already a member?
Sign in here.
Earnings
February 5th, 2019 - 2019 Q3 Earnings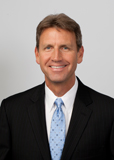 Dan Fitzpatrick
Stock Market Mentor gives you EVERYTHING you need to succeed in the market; all in one place. How easy is that? Dan Fitzpatrick and his elite community of traders share trading ideas, strategies and much more. Dan Fitzpatrick--a world class Technical Analyst, trading coach and regular CNBC contributor--gives you access to all of this with a 14 day FREE membership. Get started TODAY and start trading better TOMORROW with the following premium content:
Nightly video Strategy Sessions with a game plan for tomorrow
Got a stock you want Dan to look at? Just ask.
Patent pending video alerts instantly delivered to you when one of Dan's trading signals is triggered. This is not your typical price alert. This is a short video explaining the action you need to take to make money. No more "Woulda, coulda, shoulda"
Access to over 60,300 stock analysis videos
Access an ever expanding library (60,300) of educational videos that will save you time and make you money
Join a team of friends and traders that have one thing in common; a burning desire to succeed.

Become a Member Today!
Gain immediate access to all our exclusive articles, features, how-to's, discussion group and much more...
Satisfaction Guaranteed!
Your Stock Market Mentor membership comes with a 14 day, no questions asked, 100% money back guarantee!