Etsy Inc. (NASDAQ:ETSY)
Bands Volume 200 SMA 50 SMA 20 SMA Videos Alerts Articles Events

champ: $ETSY...on LOD...watch for entry.
champ: $ETSY..@ $182.75...#Gamblers place your Bets...this is a trade for gamblers...they will be reporting earnings after the close today....they are expected to miss...and this stock is down $28.50 in just the last 5-days....I have a gamblers position, that I will be holding into earnings. I wonder what happens if they beat....
bugpack28: @champ $ETSY #Gamblers grabbing my popcorn...
champ: @bugpack28 $ETSY #Gamblers --- This stock is the same as a Retailer...don't know why they would miss...just saying...
champ: $ETSY..this is dropping and so is $YELL and $RKT...however I don't see anything Yet...but it must be out there...
Mnatale: @champ $ETSY $YELL $RKT for $ETSY Etsy Sees Q2 Sales $493M-$536M Vs $494.35 Estimates, Etsy Q1 EPS $1.00 Beats $0.88 Estimate, Sales $550.65M Beat $529.77M Estimate
Mnatale: @Mnatale $ETSY $YELL $RKT $ETSY blowout ans still a drop, I'm done! Cinco de Mayo is looking like LOCO DE MAYO
champ: @Mnatale $ETSY...#Thanks,...I'm holding a small blackjack hand...I see it now....
scottrades: Some #Earnings to be aware of this coming week... $PYPL $PFE $SQ $ROKU $PTON $GM $DKNG $MRNA $CVS $CRSR $RKT $SKLZ $ON $VIAC $ETSY $PENN $UBER $EL $EPD $TWLO $ATVI $TMUS $FSLY $MRO $GOLD $VSTO $SPWR $AMC $AYX $SPCE $FVRR $LPX $CHGG $NET $REGN $BYND $UAA $QRVO $CRNT $COP $RUN
jj2021: @champ $ESTY #Hope-Trade u mean $ETSY
champ: @jj2021 $ESTY $ETSY #Hope-Trade --- Yes sir...and I just wanted to get that turn-move out....because I caught that... Hi-Flyer.....I posted $ETSY on the Run
champ: $ETSY...HOD, dancing, Day-Trade, ER on 5/5
champ: $ETSY....LOD was $202.50 and HOD was $211.25, many are looking for a position that Holds, because they are expected to beat on earnings also....ER will be on 5/5/after/..confirmed. Traders are real active....
Doug1: @pokersmith Checked a few stocks using VMA vs VWAP. Very close. The biggest gap was on $Etsy. VMA at 210 and VWAP at 208. $GOOGL VMA at 2384 vs VWAP at 2391. $AMZN VMA at 3464 and VWAP at 3447. It looks like a large difference but in percentage terms not so much. $TTD VMA at 747 vs VWAP at 750, $NFLX VMA at 506 vs VWAP at 505. All of these are using a 5 minute chart. I hadn't used the VMA but it appears to be very close thus useable. Thanks! Going back to cutting down my tree.
traderbren: $ETSY - back above the 20 dma and 50 dma after getting knocked down yesterday off a downgrade, but price hike! Go figure. ;-)
Doug1: Went back and compared the VWAP to VAMA. The difference wasn't as startling as I remembered but there is a difference. On the 5 minute chart on $ETSY VAMA shows 212 vs VWAP at 209. For someone looking to enter a stock that could be formidable. Looked at others using the 1, 5, 15 and 60 minute charts. The results were actually similar to VMA. Some results using the VMA and VAMA were close to the VWAP but I would be wary. I could see a bad entry using either when comparing to the VWAP. Not every time for sure but ....
champ: @traderbren $ETSY --- On that downgrade they were talking about Valuation...and using words like "fair valuation" and "likelihood" plus they also said "that this stock remains one of their best growth stocks" ...those g ...
emi: $ETSY - I like doing Peter Lynch style investments. I guess this is seen as a pandemic play with oodles of masks being bought and now that a lot of Americans are being vaccinated, maybe the company will lose sales. I didn't buy masks but I bought Christmas gifts, birthday gifts, pearl jewelry, honey, scarves, and woolen products. I like this site much better than eBay. The sellers respond quickly to questions and there aren't annoying competing bids to deal with. You just buy. I'm not leaving Etsy after the pandemic. I wonder how many people will?
DAN: Good morning. Just a general note about market conditions.

I tend to start any assessment of market conditions with a simple question: "From where things are here, how much potential upside is there?" Now, there is no way to quantify t ...
Momentariness: @DAN $FUTU $CVNA $VSTO $ETSY $NKE $FIVE $DECK $AAPL $TSLA Excellent post. I think a lot of us amateurs would appreciate it when an experienced traders enters a day trade. It would assist us in learning entry points. I seem to enter a day trade too late.
DAN: @Momentariness $FUTU $CVNA $VSTO $ETSY $NKE $FIVE $DECK $AAPL $TSLA I agree. Here's the challenge with that. If I post something I am doing with a very tight timeframe like a day trade, the most inexperienced will be the most likely to enter late, a ...
Cjauger: @DAN $FUTU $CVNA $VSTO $ETSY $NKE $FIVE $DECK $AAPL $TSLA I am learning that cash is a position, thank you @dan. I had positions in $TSLA and $SQ, I was stopped out. @Dan, would you walk us through your $TSLA trade today in today's strategy session. How do you enter the position all the way to 70% of your account, and how do you place your stops? With as much detail as possible. Thank you for considering
Momentariness: @DAN $FUTU $CVNA $VSTO $ETSY $NKE $FIVE $DECK $AAPL $TSLA That would be great @Dan. It's all about learning. I also entered a day trade with $CHTR today, got in at 648.28 at 11:06. If you could review that entry as well, that would be super.
Cjauger: @DAN $FUTU $CVNA $VSTO $ETSY $NKE $FIVE $DECK $AAPL $TSLA Perfect, @dan, thank you. Also mention how you use VWAP
Explorer: @Scottrades -- Stocks near the 50 DMA -- you like, waiting for Volume? ....-- $BABA $CERN $ETSY $IDXX $LOGI $OKTA $QCOM $ROKU $TCS $TREX $TWLO $VIAV $VIVO
Explorer: @Mounty $COP -- This morning's list of stocks at or around the 50 DMA -- waiting for volume.... -- $BABA $CERN $ETSY $IDXX $LOGI $OKTA $QCOM $ROKU $TCS $TREX $TWLO $VIAV $VIVO
BocaRick: $ETSY back above the 50MA on volume
EricF1745: @DAN $APPS $LOVE $AAPL $FIVE $VSTO $GS $MS $LAC $DIS Hi DAn! What is your take on $ETSY today?
DAN: @EricF1745 $APPS $LOVE $AAPL $FIVE $VSTO $GS $MS $LAC $DIS $ETSY I actually like it here. But I think that a 4.77% gain, and testing the 50-day moving average would not be a great time to buy. So I think this might be a "tomorrow" stock. Know what I mean?
EricF1745: @DAN $APPS $LOVE $AAPL $FIVE $VSTO $GS $MS $LAC $DIS $ETSY Got it! Thanks
CraigReynolds: $ETSY looks poised to go higher
shoredriver: @MerchantTrader $ETSY ...use @Dan if you want him to see and possibly answer.....
MerchantTrader: Brand new at this, on the 30 day free trial. Trying to understand stops. @Dan had a stop on $ETSY yesterday at 236.10. He said he hit the stop and closed out the position. The closing price on the GSL is 238.43. How could the position be closed at 238.43. The high for $ETSY yesterday was 238.29.
scottrades: @MerchantTrader $ETSY The stock opened below the stop level and the position was closed when it didn't recover to the upside.
MerchantTrader: @scottrades $ETSY I know it was closed. How did it closed at 238.43? It never traded at 238.43.
scottrades: @MerchantTrader $ETSY I think because it gapped slightly below they just listed it as the closing price. I would consider the opening price as the closing price in that case.
MerchantTrader: @scottrades $ETSY $ETSY opened yesterday at 235.20. I still don't understand how it was closed out on the GSL at 238.43.
wijimmy: @MerchantTrader $ETSY ..PRE-MARKET.... !!!!
MerchantTrader: @wijimmy $ETSY thanks
rmacron: @MerchantTrader $ETSY The Intra Day Low (IDL) yesterday was 206.79.
Docoof: @Dan For $ETSY, I was considering removing the stop at 236.10 for the first hour of trading today. What's your view on that? —Thanks
Junaid: @Docoof $ETSY I think Dan would say let yourself get stopped out and if you see an opportunity to re-enter then do so, but its not worth the risk to watch your account fall and "hope" it goes back up. He preached earlier this week that "your first loss is your best loss."
shoredriver: @Docoof $ETSY ....wild thing.......
jpoko13: @scottrades Hey Scott, what's your take on how to handle $ETSY this morning? (If you owned it.)
scottrades: @jpoko13 $ETSY Stock is still in trend above all the major moving averages. I would want to see it hold above the low of the week (around 224).
Mikev200: @jpoko13 $ETSY I removed my stop for the open
jpoko13: @scottrades $ETSY Dan has the stop @236.10...what would you do if it may get stopped out at open? Take stop off or not?
lostsheep: @jpoko13 $ETSY every move in this market is juiced in one direction or the other.
scottrades: @Mikev200 $ETSY The last really test of support is all the way down to the 50 Day around 205 and then 195. Yesterday was a chance to sell some if you were trying to be protective as it didn't continue the breakout, but also note the weakness in NAS stocks lately.
Mikev200: @scottrades $ETSY thanks @scottrades! finger on trigger
Docoof: @Mikev200 $ETSY I removed mine too
DAN: $ETSY -- I wouldn't sell. I'd hang on to it.
DAN: $ETSY gapped down this morning and triggered the stop. While the stock is still in trend, it's not making a quick recovery, so I am not eager to buy it back. Instead, I'm just leaving it alone and keeping it on my watch list. Dan
DAN: @DAN $ETSY Belay that order. Not touching $ETSY. It can fall quite a bit farther before finding support.
Mikev200: $ETSY @scottrades kudos on that call!
DAN: @Junaid $ETSY Bingo!!
DAN: ...
$ETSY -- stopped out. What's the difference between a shakeout and a good sale? That happens after your stop is hit?
$RH -- stopped out.
$CMG -- Sticking with our stop. People gotta eat...but so do the bears.
$NLY -- up 15%...and you get an a ...
debeers: @scottrades $MOS $AAPL $AMAT $AMRC $AXON $BA $DKNG $PENN $ETSY $SNA $TGT -the closed stuff will have to open: destinations, food on the table, gas in the tank, if interest rates are going up think used cars not new ones and yes, you can get yuoiur body ripped with zero effort although i am sure the physicians here would frown on that. I like the stocks also that supply parts rather than make the semis.like $AMAT which despite the debi downer day is necessary.
BocaRick: $ETSY down 12%, PE was 93
debeers: @scottrades $MOS -i don't know about you, scotty, but doesn't it seem that the best way to avoid being jigged in and out is a well diversified portfolio? $AAPL/$AMAT neither nice today but $AMRC/$AXON/$BA/$MOS?/$DKNG and $PENN/$ETSY/$SNA/$TGT and 1 other that i'm gonna ask you about AFTER i add a skosh. LOL
scottrades: @debeers $MOS $AAPL $AMAT $AMRC $AXON $BA $DKNG $PENN $ETSY $SNA $TGT This is probably the most diversified I've been in a long time! There sure is some benefit to the account volatility. That said, it sure is nice to pile into a winner and really let it run. :)
debeers: $ETSY-Expected earnings for this co were 59 cents. The company did 1.08. 127.8% above expected. IMO i don't think opening or reopening makes any difference. Folks like personalized items for their own home and love buying personalized gifts for others. The nice thing is that holidays are sprinkled through the year. Next up-Easter. i think $ETSY's sales for the Easter season will be Eggsellent!LONG
DAN: @debeers $ETSY I agree with you, @Debeers. Nice breakout on volume today...follow-through from Friday's move.
DAN: Adding Etsy ($ETSY) to the active trade list.

Basis: $245.50
Stop: $236.10 (just below today's VWAP)

ETSY is breaking out today after a big move on Friday in reaction to a great earnings report. We're seeing follow through today. Because the mark ...
tommymac: @DAN $ETSY Busted Paddle, but ya I get your drift.
DAN: @tommymac $ETSY Either one is a bad thing. LOL
tommymac: @DAN $ETSY True dat
tartan: I like to participate with the Active Trade List BUT $ETSY killed me last week I sold at 193.75 So yes I am the ONE that FREED $ETSY so she could re-ignite and please so many others
DAN: ...
$ETSY -- added 245.50. Stop 236.10
$JBHT -- added 150.75. Stop 140.60
$KSU -- still tightening below $220
$NSC -- still in a range.
$LOVE -- working ok. Steady move.
$MEG -- Took ½ off at 51.30 (turned out to be very close to the high). We ...
champ: $POSH.......$ETSY...also beat on Earnings and guided higher, that is also a set-up fo $POSH...
scottrades: @champ $POSH $ETSY I think if ETSY moves it could be a potential slingshot. I have an alert at 225.50.
Bwhitty: @scottrades $POSH $ETSY I am a little skittish but there are alotttt of charts that look like that right now.
Explorer: @champ $POSH $ETSY Pre Market -- $ETSY Bid 127 / ASK 129
champ: @scottrades Watch this one also $POSH @ $58.00 ---- $ETSY ---- #Thanks for that info....however could watch both...because $POSH should also take off and they are in the same type of Business.....$POSH was a New IPO..back in January 2021....and the high was $105.
scottrades: @champ $POSH $ETSY On my list now. Thank you sir!
BocaRick: $ETSY dip below VWAP
debeers: $AMAT + $ETSY vs $NVDA. For about the same price as a hundo shares of $NVDA you could own 200 shares of $AMAT which blew away the numbers and 140 shares of $ETSY- And, except for 1 letter, $ETSY is a practically perfect company because every day $ETSY is like going into your own personal bazaar where everything you ever wanted could be almost unique to you, your home, your pet, or your significant other. LONG $ETSY and $AMAT. Everytime there's a whopper of a down day i follow this recipe: i buy a 1/3 position in stuff that works or at least stuff that finally stops going down.
bRobert: @debeers $AMAT $ETSY $NVDA You are persistent I'll give you that ;)
debeers: @bRobert $AMAT $ETSY $NVDA
You say i am persistent but with the exception of EOG, most of my picks doing pretty well and many of them we have shared:
my biggest mistake has always been that when i try to manage more than 9-10 positions, i screw up: ...
loser: @debeers $AMAT $ETSY $NVDA Where do you call home now? I recollect your leaving the Golden state for greener pastures. Just wonder where you finally ended up
debeers: @loser $AMAT $ETSY $NVDA -haven't yet. but kind of you to ask..
KSOWTER101: Things i regret- Went into $mrna & $Etsy at the Open - Cramer promo on the RNA possibly also a cancer approach - Didn't manage the trade well- shoulda-coulda woulda- waited- trailed both from the swing low and stopped out on each- Oversized and allowed myself to take losses on both- Bought and sold EM markets- AIA, Kweb within 1/2 hr. positions i Things I did smart- Tightened stops this week on all positions- down about -2% Even value funds got whacked EOW- 80% cash waiting to see what next week brings-cautious. Added $Snap,. $Z new small
Jazman0013: @KSOWTER101 $mrna $Etsy $Snap $Z this was a whack-a-mole week for me. Hard to do too much right with the volatility in my accounts. I did sell but am nowhere near as flush with cash. I did raise some. Had I sold harder yesterday I would not have been too happy today... but 'coulda, woulda, shoulda' I honestly had no way to 'know' so I managed downside risk as seemed reasonable. Monday could be anything. I am respecting some of the changes in dynamics as I see them. None of us 'know' we all do our best to manage the hard right edge...
KSOWTER101: @Jazman0013 $mrna $Etsy $Snap $Z True- You a Farley Fan- hard Right Edge? I've been aggressive with stops in this market- to a Fault i expect , but hate to give too much back- Feels like it's a macro shift underway and i've been shifting allocations- but even the infrastructure plays getting hit.
Jazman0013: @KSOWTER101 $mrna $Etsy $Snap $Z I have known Alan, Dan, Jim C. and few others for a long time. Learned a lot from many way back when at thestreet.com. I stayed with Dan. Of the styles that worked best for me was Dan's. All good people. Hard to believe more than 20 years now...
KSOWTER101: @Jazman0013 $mrna $Etsy $Snap $Z That's a lot of History! I've also racked up just over 20- Spent a lot of time licking my wounds from 2000, and then dabbling with a small group- and more "Hobbying" with a small trading account- and a small group - formed out of Clearstation- - Got real with some Roth and IRA in the past year + . Been pretty much self directed under my rock- Like Dan's honest straight shooting approach-
jonwest88: $etsy Hello
Motorman: @jonwest88 $etsy Now that's a beat!
scottrades: My notes: $SPY/$QQQ Timber! New Entries are coming, be patient. #Bitcoin $GME Pretty orderly for most of the day actually. $VIPS What pullback? $MOS Out of half. It's my only trading position right now. $SNAP Holding the 21 EMA $NVDA Around the 50 Day. $TSLA Needs a higher low. $AMZN Closed near the lows. $F Still in trend $V Back to the 8EMA. $MA Watch for a bounce $SQ Watch for an upside reversal. $ETSY Positive Earnings reaction $SHOP At the 50 Day. $PYPL At the 50 Day.
scottrades: Some #Earnings to be aware of this week... $NVDA $SQ $MRNA $PLUG $CRM $DKNG $HD $DPZ $OSTK $JMIA $RKT $CLF $ETSY $OXY $TDOC $M $BIGC $RCL $BBY $BYND $LOW $MGI $W $MRO $MGNI $SPCE $VALE $CRON $FLR $LI $NLS $PANW $CROX $NKLA $UPWK $MDT $DSX $DISH $FSLR $DDD $HZNP $OKE $IVR
bRobert: @scottrades $NVDA $SQ $MRNA $PLUG $CRM $DKNG $HD $DPZ $OSTK $JMIA $RKT $CLF $ETSY $OXY $TDOC $M $BIGC $RCL $BBY $BYND $LOW $MGI $W $MRO $MGNI $SPCE $VALE $CRON $FLR $LI $NLS $PANW $CROX $NKLA $UPWK $MDT $DSX $DISH $FSLR $DDD $HZNP $OKE $IVR #Earnings $NLS. has a simply stunning looking. daily/WEEKLY. C&H. $45/$60. 100%. potential. Watching and reacting $NVDA. Just. holding with more cash ready to add in the event of any. substantial pullback. I have. enough cushion. and the WEEKLY. chart will impose its will given enough time. to be right
indigo1948: @champ $POSH $ETSY #Entry-Timing #Forum-Alert - sorry for the late reply-we to beach. Staying at Kona Coast Resort- very nice. Moving to OceanView-little community by South point-closer to Volcanos Natl'l Park. Kilueau has been erupting sinceDecember 20th-hoping to see some lava flow. Moving onto 80 acres in a small house built by the property owner. Have some of my trading tools with me- been up at 4:30 to work the open. Best day trading in the last 12 months today. Ratcheting up my stops- not feeling real trustworthy with this market. Like you have said-playing defense.All the best.
JosephM: $ENTG looks good. Put a toe in on $ETSY.
champ: @djgustoso $EBAY ---- Park both of these next to your stock also...$ETSY and $POSH, it helps for direction....
djgustoso: @champ $EBAY $ETSY $POSH I've been meaning to get into ETSY, that one has been crushing it!! Haven't heard of POSH though...
champ: @djgustoso $EBAY $ETSY ---- $POSH... this was a New IPO in January, that just recently had entry timing,...however it did fall back today off of HOD....Check it Out... this is in the same group,...this is new Kid in town, new-player, that should have legs....however it did kick-out some traders today, they took profits and the traders... are always the zig-saggers. ~~~~ $ESTY they will be reporting on 2/24.......
scottrades: My #Swing notes: $SPY Nice close $QQQ Love that EOD volume. #Bitcoin Working $RIOT Extended but still in trend. $MARA Ditto $CHWY Coming out of a squeeze. $ZI Working $FDX Thanks @bRobert $MRVL Nice move today, we've been waiting for this. $AMD Holding the 50 Day $NIO Zzzzzz Sleeping Giant? $LAZR Curling $FEYE Continues to tighten $ENTG Great volume. $BOOT a little tentative, but don't take it off your list. $CRNC Creeping up long the 8EMA. $CROX Holding the 8EMA $UBER /$LYFT Holding the 8EMA $ETSY Earnings run? $QNST Watch 25 $FSLR Watch 101.30 $CSIQ Tight along the 8EMA
champ: $POSH @ $73.50, #Stock-Idea... Check-out this stocks Companies Profile, see their business summary, social marketplace for buying and selling Online,...like $ETSY....Watch for possible Entry, might work,...I have had a few posts on this stock, I have an investment position..
champ: $POSH @ $78, close up +$7.73, up 11%.....this was a new IPO on 1/14 and the IPO high was at $105 and the #Entry-Timing was on or around 1/4 and my #Forum-Alert set-up post was on 1/5. Earnings date Pending....Watch for Entry, follow all the News on $ETSY...also. ~~~~~~~$POSH is $ETSY's... little sister.~~~~~~~~ ~~ $ETSY they will be reporting their earnings on 2/24/after/confirmed, I only rolled-out of this stock because it was getting heavy at $239, moved back in on 2/1, after 1/29.....Now this is back-on,.....the Buy-Back Watch-List, for a possible new entry.....
indigo1948: @champ $POSH $ETSY #Entry-Timing #Forum-Alert -like $ETSY-also waiting for re-entry. Thanks for highlighting $POSH. Having a more difficult time following the markets here on the Big Island of Hawaii-market is closed for me at 11:00 AM - had to escape Chicago's absolutely brutal weather. No one back home feels sorry for me. Nice weather and have had one of my best weeks yet. All the best.
Visit the Trading Forum to join in the discussion.
| | |
| --- | --- |
| Stock Price | $USD 182.41 |
| Change | -9.74% |
| Volume | 10,731,500 |
Etsy Inc operates a marketplace where people around the world connect, both online and offline, to make, sell and buy goods.
Request Video of ETSY
Already a member?
Sign in here.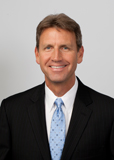 Dan Fitzpatrick
Stock Market Mentor gives you EVERYTHING you need to succeed in the market; all in one place. How easy is that? Dan Fitzpatrick and his elite community of traders share trading ideas, strategies and much more. Dan Fitzpatrick--a world class Technical Analyst, trading coach and regular CNBC contributor--gives you access to all of this with a 30 day trial membership for just $7.77. Get started TODAY and start trading better TOMORROW with the following premium content:
Nightly video Strategy Sessions with a game plan for tomorrow
Got a stock you want Dan to look at? Just ask.
Patent pending video alerts instantly delivered to you when one of Dan's trading signals is triggered. This is not your typical price alert. This is a short video explaining the action you need to take to make money. No more "Woulda, coulda, shoulda"
Access to over 82,200 stock analysis videos
Access an ever expanding library (82,200) of educational videos that will save you time and make you money
Join a team of friends and traders that have one thing in common; a burning desire to succeed.

Become a Member Today!
Gain immediate access to all our exclusive articles, features, how-to's, discussion group and much more...
Satisfaction Guaranteed!
Your Stock Market Mentor membership comes with a 30 day, no questions asked, 100% money back guarantee!