Flex Ltd. (NASDAQ:FLEX)
Bands Volume 200 SMA 50 SMA 20 SMA Videos Alerts Articles Events

jericgray: $FLEX -- anyone watching this -- 15% run up -- 50% of ATH -- pushing upper BB Band -- Tech Traders: where tech is manufactured
bRobert: @jericgray $FLEX I follow them. $13.5+. target. Healthy. pullback/retest /flag. Bounce /flag trigger may finish the job
jericgray: $FLEX -- Contract Tech Manufacturing -- Up 5.5% at the open -- last two days moving above BB and above all our technical measures
mogo: $FLEX - getting in early, waiting for breakout above 10.50
scottrades: $FLEX in a tight range here.
scottrades: My video notes: $SSO Low Volume. Nice calm day. $QLD Ditto $SLV Hi Ho Silver, Away! $GLD Holding the 8EMA $HL Low Dollar Gold Miner. Great volume today. $FLEX Nice base. $SQ Took a little today $SDC Mentioned in the forum. Nice Base. $GBTC Bitcoin for the brave. $RIOT Low Dollar Blockchain play $MCD Watch 190 for a trade. $SMH Good consolidation here. $ACLS Going sideways. Alert at 27.90 $SSL Squeezing, more of a momentum trade. Not for everyone.
Bridget: $FLEX is at a good buy point. Squeezing on the daily chart
1winkie: ...
$FLEX was raised to Buy from Neutral with an $11 target price and it was added to the prized Conviction Buy list at Goldman Sachs.

PalmJon1994: Any thoughts on $FLEX
TIPPYTWO: $CARA $FLXN $VRAY These have been really moving in the last few days ....$FLEX and $VRAY Both above Bollinger bands. A big thank you to the person mentioning them a few months back.
mikepbss: $FLEX adding here at new highs. (long)
mikepbss: $FLEX Starting small with a stop at Friday's close for a trade.
1winkie: Long Watches: $SWKS, $MSFT, $STX, $FLEX, $XON, $MRK, $HON, $INO Short Watches: $AMZN, $GILD, $EA, $SYNA
janner0814: Watching the call buying coming in on $FLEX $OKE
Jgold: $FLEX thanks for the run sorry to see you go. Stopped out but very nice gain.
Tricia: $FLEX: Cramer pick last night .. volume ... up 1.5%
Neil375: $SEM - A few stocks that came up on my scans over the weekend. A few more- $TQNT, $RFMD, and $FLEX. No position.
Tricia: @Aragorn et all Pre-market movers $PTX $ARTX $ISIS $CLDX $LSCC $MNKD $FLEX $POWR $FLEX $CSIQ $CETV I hold ISIS long, CLDX - long, POWR (2nd day), CETV (3rd day)
joecalones: $FLEX Looks like FLEX is breaking or rather about to break out of a multi year high and coming out of a Cup & Handle on the Weekly
SierraJW: @Iconbrushman $FLEX - Pls. post tickers with "$" so we can see the chart. Thanks, Jim P.S. Looks more like a consolidation and volatility squeeze, but thanks for the head's up - will be watching which way it breaks out.
Tim S: Earnings Reports Today: BEFORE OPEN 1800FLOWERS.COM $FLWS BIOGEN IDEC INC $BIIB BOEING CO $BA $DOW CHEMICAL $DOW $EMC CORP -MASS $EMC ENERGIZER HLDGS $ENR HESS CORP $HES HUDSON CITY BCP $HCBK JETBLUE AIRWAYS $JBLU MARATHON PETROL $MPC MCCORMICK & $CO $MKC MEADWESTVACO CP $MWV PHILLIPS 66 $PSX PHILLIPS 66 $PTR PSXP PIPER JAFFRAY $PJC ROCKWELL AUTOMT $ROK SILICON LAB INC $SLAB SOUTHERN CO $SO TUPPERWARE BRND $TUP VALERO ENERGY $VLO WELLPOINT INC $WLP AFTER MARKET CLOSE CABOT CORP $CBT $CACI INTL A $CACI CADENCE DESIGN $CDNS @CALLAWAY GOLF $ELY CITRIX SYS INC CTXS $CORE LABS NV $CLB FACEBOOK INC-A $FB FLEXTRONIC INTL $FLEX FORTINET INC $FTNT HANESBRANDS INC $HBI LAM RESEARCH $LRCX $LAS VEGAS SANDS $LVS MELLANOX TECH $MLNX MURPHY OIL $MUR PAREXEL INTL $CP $PRXL QLOGIC CORP $QLGC QUALCOMM INC $QCOM SERVICENOW INC $NOW SYMANTEC CORP $SYMC TETRA TECH NEW $TTEK TRACTOR SUPPLY $TSCO VERTEX PHARM $VRTX VISTAPRINT NV VPRT
Tim S: EARNINGS REPORTS TOMORROW: BEFORE OPEN 1800FLOWERS.COM $FLWS $0.26 BIOGEN IDEC INC $BIIB $2.22 BOEING CO $BA $1.58 $DOW CHEMICAL $DOW $0.43 $EMC CORP -MASS $EMC $0.50 ENERGIZER HLDGS $ENR $2.16 HESS CORP $HES $1.09 HUDSON CITY BCP $HCBK $0.07 JETBLUE AIRWAYS $JBLU $0.13 MARATHON PETROL $MPC $1.16 MCCORMICK & $CO $MKC $1.19 MEADWESTVACO CP $MWV $0.23 PHILLIPS 66 $PSX $1.00 PHILLIPS 66 $PTR PSXP $0.24 PIPER JAFFRAY $PJC $0.73 ROCKWELL AUTOMT $ROK $1.39 SILICON LAB INC $SLAB $0.27 SOUTHERN CO $SO $0.46 TUPPERWARE BRND $TUP $1.83 VALERO ENERGY $VLO $1.69 WELLPOINT INC $WLP $0.86 AFTER MARKET CLOSE CABOT CORP $CBT $0.72 $CACI INTL A $CACI $1.39 CADENCE DESIGN $CDNS $0.14 @CALLAWAY GOLF $ELY $(0.32) CITRIX SYS INC CTXS $0.79 $CORE LABS NV $CLB $1.40 FACEBOOK INC-A $FB $0.21 FLEXTRONIC INTL $FLEX $0.21 FORTINET INC $FTNT $0.09 HANESBRANDS INC $HBI $0.90 LAM RESEARCH $LRCX $1.03 $LAS VEGAS SANDS $LVS $0.85 MELLANOX TECH $MLNX $(0.05) MURPHY OIL $MUR $1.12 PAREXEL INTL $CP $PRXL $0.49 QLOGIC CORP $QLGC $0.19 QUALCOMM INC $QCOM $1.10 SERVICENOW INC $NOW $(0.16) SYMANTEC CORP $SYMC $0.39 TETRA TECH NEW $TTEK $0.38 TRACTOR SUPPLY $TSCO $0.65 VERTEX PHARM $VRTX $(0.57) VISTAPRINT NV $VPRT $1.00
Tim S: Notable earnings after Tuesday's close ACMP, $AFG, $AFL, $AJG, $AMP, $AUY, $BGFV, $BIDU, $BWLD, $BXP, $CACI, $CALX, $CAP, $CBG, $CBI, $CBT, $CEMP, $CLD, $CRL, $CRUS, $CVD, $CZR, $DLB, $DLR, $DWA, $EA, $EIX, $ENTR, $FEIC, $FISV, $FLEX, $GILD, $GNW, $GPRE, $HTS, $IACI, $INVN, $KIM, $LNKD, $LOCK, $LOPE, $MOVE, $MWA, $MX, $NANO, $NBIX, $NUVA, $PRXL, $QCOR, $QGEN, $RBCN, $RPXC, $RRC, $RYL, $SFLY, $SIMG, $SKT, $SM, $SONS, $SWI, $TGI, $TRLA, $TTWO, $UHS, $ULTI, $VPRT, $VRTX, $WBMD, $WNC, $WSH, $WU, $XCO, $XXIA, YELP
Tim S: Notable earnings after Thursday's close: $ACGL, $AIR, $AMZN, $AWAY, $BAS, $BCOV, $BLDR, $BMRN , $CB, $CBG, $CERN, $CINF, $CLF, $CPSI,CPT, $CRUS, $CTCT, $DECK, $DLB, $DOLE, $DTLK, $ECHO , $ELY, $EPR, $EW, $EXPE, $FII, $FLEX,FR, $FSL, $GILD, $GPN, $HLS, $HTCH, $IDTI, $INAP , $INFA, $KBR, $KEG, $KLAC, $LOGM, $LSCC,MCK, $MITK, $MOH, $MSCC, $MXIM, $N, $NBIX, $NEM , $NR, $NTGR, $OLN, $OUTR, $PFG, $QLGC,QLIK, $RGC, $RJET, $RSG, $SBUX, $SPF, $SWI, $TCO , $TGI, $THRX, $TPX, $TSRO, $TSYS, $UHS,VRSN, $WOOF, ZNGA
humble: $FLEX - dont post much , need help....to late to catch the sinking ship?
snmtraders: $FLEX @humble - I haven't looked at this one in awhile, but it sure looks interesting on this sell off. Volume in the May 7 calls is triple the open interest, so looks there is quite a bit of interest to buy this stock.
boba: $FLEX - It looks to me like $FLEX is still trending upward. Take a look at the weekly chart for a positive perspective. On the other side of that view see attached. http://finance.yahoo.com/news/flextronics-4q-earnings-line-revs-133502371.html
humble: $FLEX - Thanks for the info...i might be going against the grain, but outlook and competition and macro market is tempting me to sell
Momentous: Abby @Joseph Cohen make a good case for the fundamentals. She's a Bull. $FLEX - Anybody watching this one. I'm going to tighten stops late in the day on Thursday and see what happens Friday.
Tricia: EArnings Before the bell: $ALXN, $AOL, $ARMH, $ATI, $BA, $BMY, $CAT, $CBE, $COP, $CP, $CVE, $DAL, $DLR, $DRH, $ECA, $ELN, $F, $GD, $GLW, $HCBK, $HES, $JBLU, $LCC, $LLY, LO, $LVLT, $MSI, $MT, $NDAQ, $NLSN, $NOC, NYB, $OCR, $PDS, $PEP, $PX, $REGN, $ROK, $SO, $SWI, $TEL, $TMO, $TROW, $UMC, $USG, $WLP, $WYN EArnings after the bell $AEM, $AKAM, $AMP, $AVB, $BCR, $CCI, $CDNS, $CLF, $CMO, $CROX, $CTXS, $CYH, $DRE, $EQR, $FLEX, $FTNT, $ISIL, $KBR, $LRCX, $LSI, $LVS, $OI, $OII, $ORLY, $STR, $SUSQ, $SYMC, $TER, $TEX, $TSCO, $TSLA, $V, $VAR, $WDC, $WFM, $WLL, $ZNGA Good luck everyone and have a Grand day!
gold2stocks: ...
$FLEX




$FLEX Analyst Mtg.

May 31, 2012 | 7:19 AM EDT


Flextronics Investor and Analyst Day 2012 - 1PM New York, New York 10017



$RCL




$RCL Investor Mtg.

May 31, 2012 | 7:19 AM EDT


Royal Caribbean Cruises Ltd Sha ...
gold2stocks: ...
$FLEX




Flextronics upgraded at BofA Merrill

May 15, 2012 | 8:13 AM EDT


$FLEX was upgraded to Buy from Neutral, Bank of America Merrill Lynch said. $8.50 price target. Structural mix shift favorable to margin profile.



$GRPN ...
gold2stocks: ...
$FLEX
Flextronics upgraded at BofA/Merrill
$FLEX was upgraded to Neutral, Bank of America/Merrill Lynch said. $7.50 price target. Company is realizing higher margins.

$GNW
Genworth Financial upgraded at BofA/Merrill
$GNW was upgraded to Neut ...
Tricia: Earnings Tuesday : After the bell: $ACAS, $AUY,BMR, $BRCM, $CAVM, $CBS, $CHK, CHSI, $CVI, $DDR, $DEI, $DVA, $FISV,FLEX, $GGP, $GNW, $MMI, $OKE, $OKS, $OPEN, $RGC, $TE, $TRIP, $UNM,XCO During the day: $AGCO, $ARW, $AVP, $CMI, $CZR, $DPZ, $EEP, $ENDP, $FLEX, $IPGP, $MDU, $PFE, $SIRI, $TECH, $THOR, TNB, $INT, $VLO Earnings before the bell Tuesday: $ACI, $ADM, $ADP, $AMG, $BDX, $BIIB, $BRKR, $CIE, CPO, $DST, $ECL, $EMR, $FWLT, $GAS, $GWR, $HCP, $HRS, $HSP, $HUN, $LM, $MLM, NINC, $MPC, $NI, $TFX, $TRW, $WEC, $WLK, $XRAY PS Make it a grand day!.
Tricia: Earnings before the bell Tuesday: $ACI, $ADM, $ADP, $AMG, $BDX, $BIIB, $BRKR, $CIE, CPO, $DST, $ECL, $EMR, $FWLT, $GAS, $GWR, $HCP, $HRS, $HSP, $HUN, $LM, $MLM, NINC, $MPC, $NI, $TFX, $TRW, $WEC, $WLK, $XRAY - Earnings Tuesday during the day - $AGCO, $ARW, $AVP, $CMI, $CZR, $DPZ, $EEP, $ENDP, $FLEX, $IPGP, $MDU, $PFE, $SIRI, $TECH, $THOR, TNB, $INT, VLO
bethany: $FLEX - bouncing off 50 with good volume.
gold2stocks: ...
$FLEX
Flextronics estimates lowered at Citigroup
$FLEX estimates lowered through 2013, Citigroup said. Disappointing outlook and lower margins. Maintain $7 price target and Neutral rating.

$GOOG
Google estimates lowered at Oppenheimer
$GOOG ...
dagdog: $FLEX - @Dan mentioned this a couple of days ago...holding up well, 50 sma still holding as support.
taylor: Markets - Leaders on the upside today may signal stronger stocks once a rebound starts: $SBUX 36.20 +1.04 2.96% $DELL 15.98 +0.39 2.50% $MSFT 24.15 +0.24 1.02% $FLEX 6.95 +0.07 1.02% RIMM 39.32 +0.34 0.87% $SINA 112.48 +0.88 0.79% $ORCL 32.55 +0.22 0.68% $MU 9.19 +0.03 0.33% $INTC 21.79 +0.06 0.28% $SYMC 18.55 +0.04 0.22%
tradintoday: $FLEX - Interested to see how this handles the resistance at 8.45 it has been a good ride so far - It might turn into a winner like VSH. The next few trading days will be interesting.
breakout: $FLEX @joanie Are you still in this one? I have 2 positions from Th & $F last week after your post, up an average of 5%. Thank you for that. I see us getting near resistance at $8.43, or so, and though it could bull through, maybe a pullback to the 20 would not be so bad. Thinking of taking some off if it doesn't clear $8.43 and reloading about $8.15. That said, I think I tend to sell a bit early, so I would appreciate another opinion here.
joanie: $FLEX - Hiya breakout. Yes I'm still in $FLEX too and I'm glad it's working for both of us! Yes we're at the top of the bands and the stock's been up some 6 days in a row. But I have to say I love getting in after a bounce at the 50. I'd be tickled ...
breakout: $FLEX @joanie My cost basis is below the 20 dma, too, so I think I probably have enough room in there to let it work, as you suggest. Surely it will pull back some even if it does ultimately go into space, but the risk of not getting back in is too great. But I do hope this lesson will be learned with free tuition.
thomberg: $FLEX Maybe, just maybe $FLEX can join party
joanie: $FLEX - I mentioned this yesterday as a low risk entry sitting right on the 50. So far today we have a bullish engulfing on it, but it's still only a few cents above yesterday's close. I added just now and I don't think it's too late to get in. Nice consolidation along the 50 as it's starting to move up off the 50.
Lou: $FLEX - I've been pounding the table on this one for some time though the action over the last two weeks got me thinking I might have been wrong. Good to see it moving up today.
breakout: $FLEX @joanie Thanks for that. Higher low than yesterday, good volume already, good lookin' chart. I'm in. Long $FLEX, stop below today's low.
mrkkaz: $FLEX i remember this stock from the early 2000s when it was going to go to 50 based on Xbox. @Tobin Smith ( Fox business guest ) pounded the table over and over and over.. All I can say is , that to me this stock has been dead for a long long time. IMHO.
joanie: $FLEX - @Lou, then it was probably you who had prompted me to keep this on the radar.. thanks!!
Lou: $FLEX - :)
thomberg: FLEX-I've been in $FLEX since Sept 09, back in my far less-informed days. I should have bought a put the day I bought $FLEX, or bought more. I'm in the positive, done better than the banks-only 100 shares, waiting for my ship to come in-let's keep a good thought.
Lou: $FLEX - I'm still beating the drum on this one! Out of #squeeze, regained slight correction after earnings, climbing and fundamentally strong and cheap! Worth a look. @Lou
Lou: $MUR FLEX $CHK C @ taylor - been sitting on my hands this week - except for rounding up my $FLEX long and yesterday adding to some synthetic long $C & $CHK (earlier in the week) with 2012 & 2013 Leaps. Thinking about lightening up some longs but not #RHRN. Of all of the above, I like $CHK the most for today. I'd find some puts to sell if I weren't full. @Lou
Lou: $FLEX - after as small hiccup down when results were announced, $FLEX has now fully recovered and is continuing a strong uptrend. Great fundies and strong chart. As I've posted previously, I like it a lot! Worth a look. @Lou
Lou: $FLEX JBL Hi all. Glad to be back. Been hanging out on OMM but I missed this site. Anyone following FLEX? Love the chart and fundamentals as well. I'm quite long on this now and thinking of adding - earnings next week - either 1/19 or 1/20 (CC 1/20) and I think I want to be in more ahead of earnings as the mfg business should have exploded with all of the need for circuit boards for all of the new devices. Also looking at $JBL in the same space. No opinion on $JBL yet. Welcome comments. @Lou
Lou: $EOG - I'm long shares and short 90 puts expiring next week. Plan to sell more puts after next week's expiry (may buy calls - see below) - until then I'm not doing very much as I'm very involved minding positions. May add to $FLEX but that's about it. Looking at doing a synthetic long in $EOG - buy calls and sell puts to pay for the calls. Have that strategy working in $C (@DAN mentioned my $C trade last night in SS), $CHK, $NE, $BAC & WFC. The risk profile is exactly the same as buying the stock but the out of pocket is minimal. @Lou
Lou: $FLEX - looking to add some time today - I think the drop today is a gift. Hate to sound like a broken record but both technicals and fundies are looking very good. I'm fairly long and am looking for a price of 10.50 - 11 as a target. but that's just me - ever the optimist. Welcome your comments. @Lou
Lou: $FLEX PHH - $FLEX looks like it is again gaining momentum. Hope some of you are in it. It has been a great ride since it came out of a #squeeze in December and IMHO has a way to go. It is manufacturing many components for the tech industry. About a year ago it was floundering with excess manufacturing capacity - now it is smoking. I would guess that the "I want my money back" guys are long gone. $PHH - similarly, an old favorite of mine that I've mentioned several times over the years is making new highs and as the mortgage industry is coming to life this company is a leader. If it sells the very profitable fleet leasing business and redeploys the proceeds in the mortgage business it goes a lot higher. @Lou
Lou: PGN FLEX - both worth a look. PGN bullish engulfing yesterday; $FLEX breaks out and on a tear. @Lou
Jeff31572: Deb: and $FLEX, which has been consolidating since oct 28th after gap up on good earnings. Took a starter position today
taylor: re: Markets - new lows. I just noticed that we had a huge expansion in the number of new lows on both the NYSE and the NAZ. Leading the charge down are: $BAC 12.68 -0.19 -1.48% $CX 7.76 -0.37 -4.55% $WFC 23.89 -0.34 -1.40% $MDT 31.71 -3.28 -9.37% $HPQ 38.77 -0.27 -0.69% $BSX 5.54 -0.09 -1.60% $TNA 33.08 -0.98 -2.88% $SD 4.04 -0.14 -3.35% $GPS 17.00 -0.14 -0.82% $PHM 7.91 -0.02 -0.25% $BK 24.13 -0.38 -1.55% --------- $DELL 11.58 -0.36 -3.02% $AMAT 10.86 -0.13 -1.18% $YHOO 13.57 -0.08 -0.59% $STX 10.73 -0.13 -1.20% $FLEX 5.24 -0.12 -2.24% $SPLS 18.40 -0.14 -0.76%
taylor: ...
Earnings: Before - $ADP, $ASH, $BEAV, $BP, $BSX, $CCE, $CMI, CRDN, DAI, DB, $DD, $ECL, $EL, $ENR, $F, $HSP, $LAZ, $LXK, $MHP, $MMM, $NEM, $NOV, $NVO, $ODP, $SWK, $UA, UAUA, $UPS, $VLO, $WAT, $WHR, WI, $X ; After - $AFL, $BRCM, $BWLD, $BXP, $CBI, $FL ...
kirk999: $FLEX - well after buying on several failed breakouts, here I am again... heavy volume and finally trading out of the box that was defined by 8.25 well not yet ? maybe, this thing is stubborn.
bullmoose: $FLEX # Looks like I chose the wrong day to quit sniffing glue...I mean to put a stop under Monday's low. Then the glue-sniffing effected my ability to use the 1% rule and buy it back. Same thing with KSU. Oh well, lots of other stocks are working today.
bullmoose: $FLEX # Yeah, rub it in. As I mentioned earlier my stop got hit this morning under Monday's low and I failed to invoke the 1% rule. But, my money's been put to good use elsewhere (Q).
bullmoose: @TraderVic # And to top it off, I traded those $FLEX shares for $Q, which is now down from where I bought it after an initial run. People are selling the news. Thank God for the rest of my winners today. Can't complain when I'm having a good day.
patricia_ann: ...
$FLEX March 15 March 22
JDSU: Feb. 8 Feb. 16
MHK: Feb 22 March 1
NP: March 1 March 8


Patterns to Watch:
GTLS: Initial Breakout April 12?
VMC: April 12?



dkt: ...
$JBL broke below 50ema at 16.44, broke support at 16.13, touched lower BB. In contrast, competitor $FLEX bounced off the 50ema.

I bought a starter position at the Bollinger expansion in early March. But I did not sell its drop after only a 1 pe ...
Markc: $FLEX - Anyone looking at FLEX? Had a nice bounce off the 50 EMA even though it still closed down from it's opening.
dunsek: ...
I have three part timers working very few hours, who are in danger of being put on a performance improvement plan- ie shape up or you're going to get a talking to: $DNDN, $FLEX and KOG. But, they work out of a satellite office and weren't hired for ...
bullmoose: $FLEX # Keep an eye on this one, which is sitting in the upper half of the bollinger bands, forming a #squeeze, riding along the rising 20-day MA. I picked some up yesterday.
kochfox: $FLEX -Showing some really nice price action today...decent volume...Might be one to keep your eye on as it has been consolidating sideways for awhile...
bullmoose: $TQNT # Breaking out of a #squeeze on the daily chart, riding the upper bollinger band on the weekly. I also own $FLEX, which bounced off the 20-day on Thursday and is riding the upper bollinger band in a weekly #squeeze breakout. $RFMD is also nudging the upper bollinger band on the daily and weekly.
bullmoose: $FLEX # I bought this one this morning. It bounced off the 20-day and is in the early stages of a weekly #squeeze expansion, riding the upper bollinger band.
kochfox: $FLEX - How would you guys trade this consolidation? Buy #RHRN? Or wait for a better price it is consolidating in about avg to less than avg volume? Any thoughts is appreciated.
gljohnson1947: $FLEX Looks to be drifting down. Wouldn't recommend trying to pick the bottom. @Dan's plan is to wait for a green candle so you are not the first out of the foxhole. It could go lower and it is extended above the 50 day ave. Good luck. G.L.
kochfox: $FLEX - I just took a position in this, I think this sell off is an opportunity and tied to the RIMM qtr...
bullmoose: $XLNX (and a few others at good buy points) # Good morning all from vaca in sunny @Naples, @Florida. Took advantage of a chilly start to the day by picking up some $VZ at 31.08 to go along with my AAPL. Another stock that I like the action on is XLNX. Take a look. It's pulling back a little now after starting higher. Bounced off the 50-day SMA Friday. Also, here are a few more on my radar screen: $CQP, $FLEX, JCG, $LEN and MGA. $CQP looks especially good today. $MJN and $COL are two more I own that pushed to new highs this morning before pulling back a little, and are riding their weekly upper bollinger bands. I'm being careful on adding too much up here, but these all have good looking charts if anyone is looking to add. Have a great day!
Markc: $FLEX - Looks good. Breaking out of a bull flag. Added to my position and would like to add more if it breaks above 8.38.
kirk999: $FLEX - after 3 down days is 7.79 our support off of the top of the trading box ... ? I'm just watching for now but not much risk here to pick my starter back up. just wanted to add a comment from @Tradervic last week regarding my $FLEX post which still makes the most sense. 'Flex - put in an alert above 8.20 or below 7.87. Don't want to buy in this channel as it is consolidating.'
Markc: $FLEX - I agree that 7.79 looks like the risk level. I am still trying to figure out this bull flag thing but it looks to me like that what has developed. I have drawn an alert trend line on the two previous high tops. It looks like the price breakout where I will add to my position is around 8.00.
Markc: $FLEX - Appears to be forming a bull flag on lower volume.
bullmoose: $FLEX # Nice bull flag setup on a stock that's just getting going on the weekly chart. Good support at 8.
kirk999: $FLEX - I think the new line in the sand is 7.99. As Dunsek properly pointed out to me yesterday it was about 7.85 where the resistance was for 4 days. Now the 7.99 / 8.00 has been tested for three days in a row.
I have had my stop set at 7.97 since ...
kirk999: $FLEX - thanks, @tradervic. That makes the most sense Here this thing is back at 8.00 again and it is just begging to test 7.99 again or 7.85 +/- the bad news is I was only smart for two days and was stopped out the good news is that I learned something and didn't loose any money ! I'll be watching this intently. Thanks for all the input from from everyone, it kept me from being cavalier.
kirk999: $FLEX - if you look at the weekly all things look good coming out of #squeeze / trading box. On 3/22 we had a high of 7.99, On 3/23 we tested that with a low of 8.00. I am treating 8 as the make or break. I have a stop set just below 8 and that happens to be close enough to my cost basis. So if you are adding now and think yesterday's low of 8 was the low there is your risk.
dunsek: FLEX- I see what you're saying, Kirk. I'm looking at it more through the pinch and pop lens. We had the pinch, popped out then trended sideways for a couple of days with resistance in the 7.85 area, moved north of that with yesterday's big move outside the upper bb. We're coming back inside the upper bb today, and it wouldn't shock me to see $FLEX test that previous sideways movement in the 7.85 area. 7.65 would be my 'uh oh, back into the trading box, hello 6.40' mark.
kirk999: $FLEX - yep, your a ringer. I went back and looked at the chart. 4 days in a row resistance was 7.85 +/-. I think I will keep my stop at my cost basis of 7.97 and if I get stopped out that's fine I'll just wait for buyers at 7.85 and jump back in if things are looking good. I'm not going to have the same rose color glasses if we go back into the trading box. thanks well 7.99 was the low for today...
Lou: $JBL with all due respect, $FLEX is in the same business. I'd pick $FLEX over JBL. In fact I added today. @Lou
kirk999: $FLEX

trading up in pre-market above 8 we shall see if it holds
I have half a position and will buy the second half if it looks like it's gonna fly.

just went back to review the chart again so I am ready
Flex has been in a trading box sinc ...
kellyt: $FLEX - I also have a half position in FLEX. It was upgraded this morning to Strong Buy from Outperform at @Raymond James. I'll watch after the market opens to see if I want to add to my position. Hope you all have a great trading day! @Kelly
kirk999: $FLEX - I was a little worried too but then I looked at the close, which was higher and right at where the high had been for the last 3 days. I think people were taking some off in case that proved to be resistance. I like the psychological break above 8 !
techrepjapan: $FLEX - Up over 5% in the first 15 minutes this morning.
kirk999: $FLEX - it's on the run it's trading above the october high close ! we might be coming out of the box here.
kenoracle: @Dan - $FLEX - Is it finally time to jump on this stock? Please comment either here or on the nightly video. Thank you!
DAN: $FLEX looks strong.
kirk999: $FLEX my alert just went off that I set last year. trading confidently above channel above of 7.50. disclaimer - can't remember why I set that alert but must of put some energy into the decision...
Lou: $FLEX - finally getting a bid.
tnt: $FLEX trying a breakout on the daily. Rally day number one. Bounced nicely off the 8 day ema.
kenoracle: @Dan - $FLEX - Please comment on nightly recap. $FLEX looks like it has exited the volitility #squeeze. Last time you reported on it, you were leery of it for too long of a #squeeze. As of Thursday, #Cramer still likes it. I bought near the peak. Can you please comment on thoughts for the future on your nightly video. Thank you!
Visit the Trading Forum to join in the discussion.
| | |
| --- | --- |
| Stock Price | $USD 14.07 |
| Change | -0.99% |
| Volume | 7,629,700 |
Flextronics International, Ltd. is a provider of vertically-integrated advanced design, manufacturing and services to original equipment manufacturers.
Request Video of FLEX
Already a member?
Sign in here.
Earnings
October 29th, 2020 - 2021 Q2 Earnings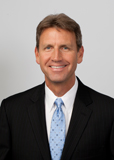 Dan Fitzpatrick
Stock Market Mentor gives you EVERYTHING you need to succeed in the market; all in one place. How easy is that? Dan Fitzpatrick and his elite community of traders share trading ideas, strategies and much more. Dan Fitzpatrick--a world class Technical Analyst, trading coach and regular CNBC contributor--gives you access to all of this with a 30 day trial membership for just $7.77. Get started TODAY and start trading better TOMORROW with the following premium content:
Nightly video Strategy Sessions with a game plan for tomorrow
Got a stock you want Dan to look at? Just ask.
Patent pending video alerts instantly delivered to you when one of Dan's trading signals is triggered. This is not your typical price alert. This is a short video explaining the action you need to take to make money. No more "Woulda, coulda, shoulda"
Access to over 74,800 stock analysis videos
Access an ever expanding library (74,800) of educational videos that will save you time and make you money
Join a team of friends and traders that have one thing in common; a burning desire to succeed.

Become a Member Today!
Gain immediate access to all our exclusive articles, features, how-to's, discussion group and much more...
Satisfaction Guaranteed!
Your Stock Market Mentor membership comes with a 30 day, no questions asked, 100% money back guarantee!