Intelsat S.A. (NYSE:I)
Bands Volume 200 SMA 50 SMA 20 SMA Videos Alerts Articles Events

efrain007: $I low risk buying op. Been bouncing off of 30d for the last three months.
numbers: The following is a list of stock where I use double smoothing of the SMA 20 day, it lists stocks with close>10 and v>100000. It is ordered by the number of up descending order. This is designed to be cut and past into a spreadsheet. I restr ...
efrain007: $I been trading around a core since July and sold what I had left today. May try it again on a pullback to 20d.
efrain007: $I new high, low volume though
efrain007: $I moving over resistance
efrain007: $I looks to be closing at new high. Might move tomorrow, but it would be "day 3"
efrain007: $I acting well, reported earnings yesterday
efrain007: $I testing resistance again
efrain007: $I creeping up to 21 resistance on low volume
efrain007: $I Looking like it's wants to keep going, close to Friday's high.
bRobert: $I The I's have it. Slow breakout continues
efrain007: $I took out day high looking to challenge 21
spmeyers: @efrain007 $I good luck -- I bought last breakout and it failed; keep stop tight IMHO
efrain007: @spmeyers $I Thanks. I don't have much. Other than my initial buy on 7/5 I added yesterday at close and that worked. I plan on keeping a core but will sell my add from yesterday if it doesn't follow through Monday. Shame it couldn't close over 21 today.
efrain007: $I @Dan, I took a tracker on July 5 as it was holding the 17 area. Thought it would base for a while longer and let the 50d catch up. There was euphoric high on June 27 from hedge fund that believes it's worth 150 and it's perky today. I'm looking to add over 21 (though I admit todays action tempts me to add more now.) Wondering what you think.
spmeyers: $I attempting breakout
thehook1: $AGIO / $I / $NEO / $QURE ALL ON MOVE
thehook1: $NEO & $I climbing the wall again
thehook1: $NEO & $I...both extended....but like coach said...its a select group to choose from...along till bucked off
Spotdog: $I Has anyone else been following this one? any thought?
spmeyers: $I breakout from long volatility squeeze
champ: @Lou $MGM --- The News is ....that they might buy the $LVS's PA casino for $I bin....I don't know if the stock is going to bounce or fall on that news...??
DrScience: @woodman Oops! These guys didn't get the memo. $BW $AEO $DIN $I $CSU Tough to soar with the market when earnings get in the way. :-0
woodman: @DrScience $BW $AEO $DIN $I $CSU - true, but they have only 3 letters. ;-) You're right about that earnings thing.
TunaHelper: $I, which was halted (for the rest of the trading day) yesterday on merger-related news, is now down premarket today -9%.
TunaHelper: $I pop
TunaHelper: @TunaHelper $I and halted. Can't find any news that would explain the news.
TunaHelper: @TunaHelper $I Softbank wants to merge OneWeb and Intelsat
champ: $TASR now up $i.25 off the low. They have everything working for them, the press is the main thing. Small and large traders ...we are all real jumpy in this market....that includes me. Only holding about 1/2 of my position now....don't really know if I'm happy about that or not at this point. I know it's always smart to take some profits.
pcotton: #scan #bottomUP - $AMCC $ANDE $DOV $FOSL $HTH $I $KBR $KMT $NUE $RPXC $SCHN $TAHO $TIVO $TWI $VMI $WCC
TRICIA: @LTCSteve re $ESPR ...I was anxious to buy this back as well but sometimes you have to just sit on your hands and wait ... OR perhaps buy a placeholder - 5 or 10 shares and watch it... Dan has taught us to "NOT be the first out of the foxhole .... to wait for confirmation and to scale in ...(still learning!) $I bought $NVAX today instead of waiting .... (it was, regrettably, a "fakeout") anyways, tomorrow is another day and biotech is doing it' s MARCH MADNESS act - there will be buying opportunities - have a good evening!
GreenGhost: @Forexpro $I saw ECB share of Greece is 2.9% or $60B plus of course all the other outstanding debt and the contagion risk. my guess is they don't write if off so no one has to book as loss but they just extend the maturities and lower the rate as a partial relief and kick the can down the road ...again. Magically everyone is a winner! LOL Thanks for sharing that information. Not a flake here ...you?
thedivaoflint: $GILD: appears the "stockpiling" wait for Harvoni had an effect - $I reduced my position at Market close and bought back already...story is too pwereful -and Harvoni WILL reduce the weeks of treatment - should make Waxassman smile ...also makes it very tough for ABBV, ETNA, and MRK,IDEX and very neg for $ACHN ... GILD is at #ASSLID2014 starts Nov 8 Boston HEPC and.....NASH ... yes another market for them ..
Visit the Trading Forum to join in the discussion.
| | |
| --- | --- |
| Stock Price | $USD 21.98 |
| Change | 3.10% |
| Volume | 2,007,490 |
Intelsat Global Holdings S.A. is engaged in satellite services business, providing a critical layer in the global communications infrastructure.
Request Video of I
Already a member?
Sign in here.
Earnings
February 25th, 2019 - 2018 Q4 Earnings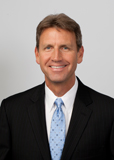 Dan Fitzpatrick
Stock Market Mentor gives you EVERYTHING you need to succeed in the market; all in one place. How easy is that? Dan Fitzpatrick and his elite community of traders share trading ideas, strategies and much more. Dan Fitzpatrick--a world class Technical Analyst, trading coach and regular CNBC contributor--gives you access to all of this with a 14 day FREE membership. Get started TODAY and start trading better TOMORROW with the following premium content:
Nightly video Strategy Sessions with a game plan for tomorrow
Got a stock you want Dan to look at? Just ask.
Patent pending video alerts instantly delivered to you when one of Dan's trading signals is triggered. This is not your typical price alert. This is a short video explaining the action you need to take to make money. No more "Woulda, coulda, shoulda"
Access to over 59,700 stock analysis videos
Access an ever expanding library (59,700) of educational videos that will save you time and make you money
Join a team of friends and traders that have one thing in common; a burning desire to succeed.

Become a Member Today!
Gain immediate access to all our exclusive articles, features, how-to's, discussion group and much more...
Satisfaction Guaranteed!
Your Stock Market Mentor membership comes with a 14 day, no questions asked, 100% money back guarantee!