Kandi Technologies Group Inc. (NASDAQ:KNDI)
Bands Volume 200 SMA 50 SMA 20 SMA Videos Alerts Articles Events

Lavrock: $NIO,$KNDI - Chinese electric auto industry stocks. 60 Minutes is doing a feature on the industry Sunday night and the talk today was that $NIO would be featured which may explain today's high volume and price action.
DrScience: $KNDI gets NHTSA approval for 2 EV imports to US. Wonder what the tariff will be? At $TSLA, Elon Musk is probably mulling a takeover bid.
spmeyers: @gwenzee $SOLO speaking of electric vehicles, China's $KNDI is attempting a move higher
tsogles: $KNDI short play, 16 days to cover, flying the flag here, long,
maratom71: @Bridget $kndi Have You noticed this battery Co.
spmeyers: @maratom71 $kndi it's been around a while but now soaring due to China's EV plans; handle with care
maratom71: @spmeyers $kndi Thanks for you input. Been away from market for a couple of months, is it chasing at this price?
tsogles: @maratom71 $kndi high short interest with 17 days to cover...short squeeze in progress in at 5.50 with a trailing stop behind days low.
maratom71: @tsogles $kndi Thanks, can only find 9.9 days to cover.
Bridget: $KNDI big move today on volume
tsogles: $KNDI short squeeze continues. 38 days to cover Trailing stop in place
woodman: @tsogles $KNDI - nice call on this one yesterday. (Np.)
tsogles: $KNDI surging 10% for some reason. 38 days to cover
EasyOut: @Aragorn $AGQ $CAM $CP $ECA $KNDI $MBLY $MEI $NNN $NUE $NUS $PLAY $QCOM $RGLD $RIO $SLB $SLV $SLX $SWK $TRUE $TXN $WYN $X $XME $XONE $YNDX Thanks
Aragorn: @EasyOut $AGQ $CAM $CP $ECA $KNDI $MBLY $MEI $NNN $NUE $NUS $PLAY $QCOM $RGLD $RIO $SLB $SLV $SLX $SWK $TRUE $TXN $WYN $X $XME $XONE $YNDX Thx
Paddleboard: ...
$AAPL $ABUS $ACAD $ADRO $ADXS $AEGR $AEM $AIG $ALE $AMBA $APC $APOL $ASH $AU $BDSI $BG $BHI $BHL $BIN $BITI $BMY $BRCD $BYD $CASY $CAT $CBRL $CL $CLF $CLNE $CMI $CNP $CNQ $COG $COP $CORE $CRM $CRUS $CSCO $DANG $DDD $DJ-30 $DLTR $DO $DPLO $EBIX $EBS ...
pcotton: These look tempting. I found them on a scan for 5x average-opening-volume without a late-day pullback, a week or 2 ago. I interpreted that as indicating strong buying power, so I've been watching to see how they do. No position yet, but considering for low-risk trade. $ADXS, $FBP, $HMSY, $KNDI, $LXU - these had squeeze breakout, rally over 50, pullback & bounce off a key average. $NFG - this had squeeze breakout, rally, then consolidated, now breaking over 200.
clefferts: $KNDI - like the chart - added
mradams0621: ...
-4.09% $KNDI Kandi Technologies 10.79 23650
-4.05% $BTU Peabody Energy Corp 7.11 60
-3.62% $SCSS Select Comfort Cor 20.50 3100
-3.49% $LSCC Lattice Semiconduc 5.80 700
-3.28% $VXX Barclays Bank PLC 20.08 776950
-2.07% $NAVB Navidea Biopharmac 1 ...
rangerrb1: $KNDI Getting some love. Breaking out of Vol.sqz. Nov. high 10.25 Long stock.
jetace: Unlikely Momentum Stocks: check some old scans and these turned up $IIIN, $OHRP, $ADRO, $NCTY, $ZGNX, $CLDN, $TUES, $TROV, $VTL, $PCRX, $KNDI, $ROVI wishing you all a Happy Thanksgiving
Bridget: I'm hoping we see a small pullback tomorrow at the open, instead of a gap up. If we do I will be looking at new possible entries. Stocks that I'll be looking at: $SBUX, $LMT, $AER, $AXTA, $RAI, $JWN, $KNDI, $ECA, $FB, $DIS, and $V
issues: @Bridget $SBUX $LMT $AER $AXTA $RAI $JWN $KNDI $ECA $FB $DIS $V Thanks for your post Bridget. The one that caught my eye was JWN. This is an unusual patter for the past two days. I might be interested in taking a starter position in $JWN. What do you think? Are you a buyer of holder of any of these?
Aragorn: $KNDI recovering today hammer daily and up today near HOD no position
Bridget: $KNDI moving higher on volume into ER on 11/9. This stock broke above the 200MA yesterday. Up 10% in two days.
boba: $KNDI Up 60+ percent since late Sept. I missed it; rats!
Aragorn: $KNDI - who lit a fire on this one. BOBA I just did a search to see if anyone caught this. WOW I hope you participated in this HOD.
janner0814: BTW regarding the /ES Futures, expect more volume today; we'll probably hit close to >360K ATO. And we could be on track to the 800K to 850K at the 11:00 AM EST. @JD @jadee: funny ;-) Good luck Today! Transports might need some attention. ;-) $IYT $UPS $FDX and relateds: $KNDI $MBLY; even $ORLY (... still "not happy 'bout selling too soon... ;-) _
ginny: $KNDI holding up well after earnings. Looks like is was in a VS. outside the upper BB. NP
ginny: $KNDI Kandi Technologies announces conclusion of SEC Investigation; agency does not intend to recommend to the Commission that any enforcement action be brought against Kandi (12.31) Co announces it received a letter dated February 9, 2015 from the staff of the Enforcement Division of the SEC advising that the Division has concluded its investigation of Kandi and, based on information received to date, does not intend to recommend to the Commission that any enforcement action be brought against Kandi.
etmagic: any thoughts on $KNDI?
clefferts: @etmagic $KNDI - This seems like a tough chart for me to read. It could either be hitting resistance at the 50 ma or breaking through. It could also be the top of a downward channel when looking back a year. I traveled through a number of China's major cities in September and they are embracing electric vehicles in a very big way. I have no position.
clefferts: @clefferts $KNDI - seems to be breaking above the 50 ma. Articles on leasing 50,000 electric vehicles in Chengdu, a very large city in China. I was there, and they seem to love the electric vehicles due to the smog problems in their large cities.
moneyHoHo: $JD $KNDI watching
bullmoose: $KNDI is bouncing off the 200-day after a big drop yesterday on earnings.
clefferts: $KNDI - I purchased this when it broke above the 50 ma, looks like it has more to run. I was recently in China on vacation, and the push for electric vehicles due to polution in their large cities is huge.
woodman: $KNDI - continues up. Putting the 50 day behind it. Plenty of room above still. Long KNDI.
woodman: $KNDI, $HAR, $TASR - all popping premarket. Long KNDI, no position the rest (I looked hard at the other 2 but couldn't bring myself to buy and hold through earnings - congrats to anyone in these).
sincity45: $KNDI above 50ma, looking for more uptrend.
DrChucky: $KNDI - starting a run up.
Neil375: $KNDI- Catching a bid.
DrChucky: $KNDI - pretty strong today. in at 14.14 stop at 13.45 hmmm. maybe. nope.
moneyHoHo: $KNDI alright, I give up, what's up here?
dmgrevas: @moneyHoHo $KNDI - the real test will be to see what it does at 15
JeffyJ: #WEEKEND $KNDI $DGLY took starter positions in both. I'm daring, what can I say? Happy Labor Day everyone. Best of luck going into the close.
DrChucky: $KNDI - is that a cup and handle march at 22, down to 12 in May and back up to 22 in July, now with a little handle? Testing 20 again in pre market. Is this chart saying something?
MartySS: @boba Sold my $KNDI at $20.75 nice run the last 5 days or so
boba: @TaxFish KANDI - $KNDI??
janner0814: Stocks with position doing well so far: $ATI, $BYI, $MDSO, $MU $RH. Added 1/4 more position in $KNDI. New 1/4 position in $SKX. Bids on $PERY & $SPR not being answered thus far.
bullmoose: $KNDI - added a few more shares this morning. It's right in the middle of the range now and I wouldn't be starting a new position. I wanted to add so I could have more to trim as it reached resistance.
bullmoose: $KNDI is paying off the patience from last week.
janner0814: @NapoleonSolo $TWTR looks bullish; impressive considering today's current market uncertainty. I love $TWTR's bullish candle following its inverted hammers/gravestone doji yesterday. I'm waiting to close positions, taking profit. I did buy $KNDI, $SLCA, $CROX, $GOOGL, $LNG (all pull backs with tight stops). Was only able to close $IMPV.
clefferts: $KNDI - up big today - raised my stop to protect earnings.
janner0814: Short Interest that caught my eye: $GTAT $KNDI $SRPT $X http://tinyurl.com/shortInterest20140805
bullmoose: $GPRO, $APA, $KNDI, $CBDS, $MDY, $VXX, $COMM, $DBA - These are what's working for me today.

I bought $VXX on Friday and Sept 255puts on $MDY yesterday morning. They are strong performers today.

This morning I added to my $KNDI shares as it is attem ...
clefferts: @bullmoose $KNDI - started a position.
:
bullmoose: @clefferts Keep a tight stop under Tuesday's low on $KNDI
bullmoose: $KNDI - A bit of a fake-out today. Keep those stops tight. Same with $ENPH. I was stopped out of $TSEM today.
bullmoose: $AMZN, $KNDI, $SBUX - Got in on the $AMZN trade this morning with some Sept 315 calls purchased at 13.50. Unfortunately, I didn't get my entire order filled, but at least I'm in the game. Will put a stop at a profit level rather than today's low.

I ...
DrChucky: $KNDI - showing some rather _extreme_ volatility. dropped to 16.71 overnight, now back at 19. lots of buyers here. no position.
DrChucky: $KNDI - coming back to earth now under 20 at 19.76
DrChucky: $KNDi - waiting for a pullback? - just bounced down at 18.10. down 11% and likely more to go...
dmgrevas: @DrChucky - $KNDI- pulled back under 17 in ah qnd back up to 17.45 (piercing thru the 20 day) wondering if that was the move - tomorrow will tell
DrChucky: $KNDI - Good morning everyone. $KNDI continue roaring upwards. at 21 and change up from 19.62, as news reports that the Chines government subsidy will NOT apply to $TSLA and other foreign car manufacturers. Sorry I sold this one. but... That's tradin.
bullmoose: $EMC, $FANG, $KNDI, $KBH, $ENPH, $TMO - Bought some August 28 puts on EMC this morning as it jumped way over the bollinger bands on news that an activist investor wants to break the company up. That's for a quick trade. $FANG is popping out of its downtrend nicely. $KNDI continues to defy the odds and I wish I would have bought shares back Friday. $KBH continues to try and bounce off the 200-day. I own Oct 17 calls. $ENPH has had a nice two-day pop. I will look to lock in gains on some of the shares I own. $TMO is popping out of a squeeze. But, it reports before the open on Wednesday.
bullmoose: $KNDI - I have trimmed a lot of this over the past couple days, but it is surprisingly strong still. Keeps riding the upper bollinger band. I haven't checked the short position but it seems like a squeeze. Hard to add here, but keep an eye out for some consolidation or a pullback and bounce.
DrChucky: @bullmoose - $KNDI - I have been watching this as well. looking for a re-entry. Decent pullback in pre-market, but that is not a risk I was up for. Do you have a target entry point on a pullback?
bullmoose: @DrChucky I don't have a specific target re-entry price on $KNDI. My assumption is that it will pull back to somewhere above 15. When it does, and then bounces, I'll pounce wherever that might be. That could be at 15, or it could be at 18. Of course, it'll be much tougher to buy if it bounces at 18. I'm hoping it consolidates for several weeks and the bollinger bands tighten. Then I'll see where the 20-day moves up to and look for a bounce there. The 20-dsay has been a good source of support since June.
trader123: $KNDI-Chinese EV company continues breakout! May be time to book some profits.
DrChucky: $KNDI - at 20.70 up 8%. strong upward push again today after resting a bit yesterday. Got shaken out so no position. too extended for me, unless anyone here has a more informed opinion. comments welcome!
trader123: $KNDI-took profits on this rocket. Too fast, too high! Watching for pullback.
bullmoose: $KBH, $KNDI, $TSEM, $ESV, $RIG - Hi forumers. I've been under the weather the past week. I caught some very strange virus that, on the bright side, has at least helped me lose some weight. I haven't been trading or participating in the forum as activ ...
DrChucky: $KNDI - still pushing higher. closed at 18.64. now above 19 in pre market.
DrChucky: $KNDI - bounced off yesterdays close at 18.67 and now moving strongly -- at 19.59. Day two of the power move?
DrChucky: $KNDI - still going......... bounced off 19 and back up at 19.50. Keeps establishing new, higher support levels, albeit only on the intraday chart.
MartySS: @DrChucky $KNDI I bought a starter at $18.75 this stock should reverse straight down any second :-)
DrChucky: $KNDI - is all the talking over, cause this just popped from 18.50 to 19 and change. hmmm. long starter position near yesterdays close.
Tricia: $KNDI $16.79pps ↑ 14.% new HOD ...day trading this for some pain candy
DrChucky: $MNGA, $KNDI - @Tricia - are u watching $MNGA today? got two arms to trade along with $KNDI
Tricia: @Tricia $KNDI $17.00 wow BEASTING ...
DrChucky: @Tricia - $KNDI - nice day to day trade it... Good tradin! no position for me.
DrChucky: $KNDI - congrats to all longs on this one. What a monster day!
DrChucky: $KNDI - China's official news agency reports that at leaat 30% of newly purchased govt cars will be electric or "new energy" vehicles. Duration of plan is from 2014 to 2016. Also waiving the 10% purchase tax for said vehicles thru 2017 So this $KNDI power up may have more upside? Other companies that sell or will sell electric vehicles in China are Tesla, BMW and Volkswagen
trader123: $KNDI-Very sweet move today triggered by news that the China government will require 30% of new state vehicles to be electric! $TSLA also had an excellent day on this news. KNDI announced sales of 4,114 EV's in the second quarter, up 238% from Q1. Big sales progression! This was day 1 of the breakout. A big 26% move today closing near the highs! Watch tomorrow's open for another gap higher. Today's power move and percentage increase caught the attention of many! Let's see if there is more upside here.
bullmoose: Some good stocks that are working and buys (I bought/added to some today) – $KSU, $SAND, $BZH, $ENPH (actually bought yesterday). Also, keep an eye on $KEG. I bought $TSLA calls back yesterday as well. Other than that, I'm treading lightly to see if this bounce holds up here today. If it follows through I'll add more of some key stocks I trimmed (including $RIG, $TSEM, $IRBT, $JKS, $CX, $KNDI, $AVGO, and $HZBNP). Also adding to $KCAP on the high yielder front.
prvtrader: Stocks that are up this morning (Gap Up) $EVRY(F)$BDSI $KNDI, $SGNT, $SIMO, $JDST, $KING, $DGAZ, $APP, $GBIM, $LQDT, $EVEP. $STNG, $SNTA, $VHC, $SPIL, $EXL, $ELP, $TLK, $SFUN, $BAS, $ACRX, $DRWI, $DFE, $GPRO
bullmoose: Took profits on half my remaining $KNDI position. This bust-out is being rejected.
woodman: @Neil375 $KNDI
Neil375: $KNDI - Kandi Technologies Group Just breaking out of a real tight squeeze. Volume is pretty good.
moneyHoHo: $KNDI - Over $14.70 gets interesting.
Tricia: $KNDI -- thar she goes!
trader123: $KNDI-China electric rental car company moving on TSLA action. Breaking out of a 2month base clearing resistance.
bullmoose: $BCRX, $COST, $CUDA, $GLW, $HA, $HZNP, $JAZZ, $JNPR, $KNDI, $MOBI, $MY, $OAS, $PANW, $PKG, $RVBD, $SAVE, $STLD, $THRX, $TOL, $WWAV, $YRCW -

I meant to make a post yesterday morning after I spent somme time this weekend cleaning out price triggers th ...
janner0814: Put alerts on $KNDI $XONE on pullbacks. Little on the extended side.
trader123: $KNDI gapping higher. China EV rental car play. Has had a huge pullback which may have run out of gas. Like today's move.
dmgrevas: $KNDI - Starting Phase 3 uptrend. Long/@Denise
bullmoose: $KNDI - Leaving $TSLA in the dust!
Aragorn: $KNDI - Inside week and up 19.80 was the inside week hig above that was the signal for a long
bullmoose: $KNDI @aragorn - my buy signal was Friday on the bounce off the 20-day. In hindsight, I should never have trimmed this one until it went under the 20-day. Or, been quicker to buy back more than I trimmed.
Visit the Trading Forum to join in the discussion.
| | |
| --- | --- |
| Stock Price | $USD 7.22 |
| Change | -16.63% |
| Volume | 20,684,600 |
Kandi Technologies Corporation is engaged in designing, developing, manufacturing, and commercializing all-terrain vehicles (ATVs), go-karts, and specialized automobiles, such as electric vehicles (EVs) for the PRC and global markets.
Request Video of KNDI
Already a member?
Sign in here.
Earnings
August 7th, 2020 - 2020 Q2 Earnings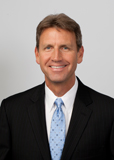 Dan Fitzpatrick
Stock Market Mentor gives you EVERYTHING you need to succeed in the market; all in one place. How easy is that? Dan Fitzpatrick and his elite community of traders share trading ideas, strategies and much more. Dan Fitzpatrick--a world class Technical Analyst, trading coach and regular CNBC contributor--gives you access to all of this with a 30 day trial membership for just $7.77. Get started TODAY and start trading better TOMORROW with the following premium content:
Nightly video Strategy Sessions with a game plan for tomorrow
Got a stock you want Dan to look at? Just ask.
Patent pending video alerts instantly delivered to you when one of Dan's trading signals is triggered. This is not your typical price alert. This is a short video explaining the action you need to take to make money. No more "Woulda, coulda, shoulda"
Access to over 72,500 stock analysis videos
Access an ever expanding library (72,500) of educational videos that will save you time and make you money
Join a team of friends and traders that have one thing in common; a burning desire to succeed.

Become a Member Today!
Gain immediate access to all our exclusive articles, features, how-to's, discussion group and much more...
Satisfaction Guaranteed!
Your Stock Market Mentor membership comes with a 30 day, no questions asked, 100% money back guarantee!