Myriad Genetics Inc. (NASDAQ:MYGN)
Bands Volume 200 SMA 50 SMA 20 SMA Videos Alerts Articles Events

Hank1: $MYGN ... boom
DAN: @Hank1 $MYGN 8-) Nice. Hope you're in that, Hank.
JJT1: $MYGN Breaking down. Out of trade 30% loss.
JJT1: $MYGN One dip into drillers and this is one dip into bio BTO $MYGN Nov 30 calls
debeers: $MYGN-Nice move on the upgrade.
magriver: Thanks to all! My initial thoughts were to dump them and hold cash while looking for stocks that showed some promise. Might still do that but I'll look at everyone's suggestions. Right now I have positions in $AIG, $MIME, $NI, $SIX, $SYK, $V, $VEA, and $VO. I have the following on watch list $MYGN, $HCI, $PSTG, $IPHI, $CGNX, and, $JOUT
humble: $MYGN @DAN love to know your thoughts. Uptrending and working. Specifically the RSI is over 70 (lasting uptrend or overbought).....Just keep an eye on direction? thanks! Anyone thoughts?
DAN: @humble $MYGN MYGN working. I don't really pay much attention to RSI. If I had a nickle for each time that Josh (downtown) Brown talks about RSI on CNBC, I would be able to retire to my private tropical island. If RSI is above 70, that's the best sign that the trend is strong. At some point, that will change. But I like 70 RSIs.
humble: @DAN $MYGN Thanks DAN...helps me confirm !
Bridget: $MYGN flagging here
JJT1: $MYGN Missed on Friday on entry, forgot to check on Monday, then today I'm constantly reminded by watching it come by my hi/lo ticker on the green side...
JJT1: $MYGN Looked to be bounce off 50 day SMA on daily. Put order in for Aug 24 calls, never filled, did not chase. See what monday brings.
JJT1: $MYGN On oversold Buy list. Looks to be coming in for tag of 50 day, printing higher highs and higher lows. np but watching.
Bridget: ...
$MYGN - start of a cup and handle
$MO - moving higher after consolidation
$NLY - working

$XL - bouncing
$SQ - flagging, $PYPL also recovering
$TTMI - flagging
$AAOI - at a good buy point
$MDSO - at a good buy point
$CTRL - uptrend intact
$HBD - upt ...
woodman:
TunaHelper: @debeers Another ticker you may want to consider in women's health is $MYGN. Could be coming out of a squeeze (though BBs aren't necessarily within the 6% threshold, they are pretty tight). Nice short interest. Just came out with info on their breast cancer recurrence prediction/test.
TunaHelper: @TunaHelper $MYGN It's also crossed through the 3SD BB today.
debeers: $HOLX/$MYGN-found superior to Oncotype DX. Again, I think that Women's Health, a lynchpin of the promised agenda will be fine. I just choose to play it with a less sensitive focus: hence $HOLX
Hologic, Inc. is a developer, manufacturer and supplier o ...
woodman: @debeers $HOLX $MYGN I just don't believe for a moment that women's health will be a top agenda item for this Administration regardless of what may or may not have been said. So many other things they want to do.
Aragorn: @arrow $HOLX $MYGN no was just going to delete it
greenpatrol: @Aragorn $HOLX $MYGN That is certainly a stretch to believe there will be an emphasis on that. I like the look of the chart of $HOLX though, so I am long.
Aragorn: @greenpatrol $HOLX $MYGN 41.50 there is a triangle line I have so that is the first target I have yes I agree on both counts
debeers: @Aragorn $HOLX $MYGN -Just because you deleted, doesn't mean it wasn't read
Aragorn: @debeers $HOLX $MYGN So I deleted it not because of you but because of the appropriateness of the venue. If you really think what you wrote is real good for you. I do not. The chart is another story that works, and I am not looking to make a political statement here but you seem to have no issue with that
Aragorn: $MYGN inside day and up but a broken chart , this si just a bounce play no posiiton
Aragorn: $MYGN reversing off he lows
Kid2old: @Aragorn $AAL $ADBE $ADRO $ALK $ALNY $AMZN $APA $ASPS $ATI $ATVI $BIB $BIDU $BMY $CA $CAKE $CANF $CBRL $CBS $CEMP $CENX $CMG $COG $COR $CORE $COST $CRM $CSX $CTL $CTRP $CTSH $CVLT $DATA $DIS $DPLO $DRI $DSX $EAT $EBAY $EQIX $EXPE $FBIO $FDX $FOLD $FRSH $FTI $GOOG $GOOGL $GWW $HERO $HLF $IBB $ILMN $INSY $IP $ITB $JBHT $JUNO $KMI $LAKE $LJPC $LL $LNKD $LOCO $LOW $LVLT $LVS $MLNX $MSFT $MXL $MYGN $NDAQ $NDLS $NOC $NTES $NVDA $ONVO $ORCL $PM $QLD $QQQ $R $RAX $RDUS $RENN $RH $RL $RMBS $RWLK $SAVE $SDRL $SGY $SINA $SLCA $SU $SVXY $SWHC $SWN $SYNA $TASR $TDW $TQQQ $TREX $TROV $TSCO $TSLA $UA $ULTI $UTX $UVXY $V $VA $VISN $VIXY $VRX $VXX $WHR $WY $XHB $XIV $XLK $XLY $XOMA $XONE
SierraJW: @Aragorn Your list w/"$"'s: _ Inside Day and up $AA $AEP $ANF $BEAV $CLF $CNP $CTL $DECK $DSX $FGEN $FIVE $GWRE $HRS $IONS $JUNO $K $KORS $LNKD $MBLY $MYGN $NEE $NTES $PLAY $RDUS $SUNE $SWHC $TAN $VEEV $YOKU $YY Inside day and down - $CZR $DMND $GMCR $MYL $VRTX $XL
Aragorn: @SierraJW $AA $AEP $ANF $BEAV $CLF $CNP $CTL $DECK $DSX $FGEN $FIVE $GWRE $HRS $IONS $JUNO $K $KORS $LNKD $MBLY $MYGN $NEE $NTES $PLAY $RDUS $SUNE $SWHC $TAN $VEEV $YOKU $YY $CZR $DMND $GMCR $MYL $VRTX $XL Thanks Sierra
issues: Most profitable 10 Nasdaq biotech companies with the widest net income margins (earnings divided by revenue) over the past 12 reported months. They also must have market values of at least $100 million: $PDLI, $GILD, +0.11% $104.43 $7.38 48.62% Bio-Techne Corp. $TECH, 0.27% $98.69 $3.10 31.01% Biogen Idec Inc. $BIIB, 0.79% $408.94 $12.39 30.27% China Biologic Products Inc. CBPO, -9.96% $71.96 $2.56 26.63% Amgen Inc. $AMGN, -0.74% $158.08 $6.70 25.74% Repligen Corp. $RGEN, 0.14% $25.88 $0.36 23.61% Myriad Genetics Inc. $MYGN, -3.16% $35.42 $1.44 22.64% $CYBX $60.37 $2.33 19.46% http://www.marketwatch.com/story/these-are-the-most-profitable-nasdaq-biotech-companies-2015-02-27?siteid=bigcharts&dist=bigcharts
issues: The IBD 50 sure changed dramatically this week. There are 25 new stocks replacing 25 from last weeks. The new ones are ones that didn't go down as much (more than going up so much) This shows a very defensive stance the market has taken. Here's the IBD 50 list for today $ABC $AET $AMCX $ANET $CALM $CDW $CELG $CNC $CPB $CRI $CRL $CTXS $DG $DY $ELLI $EPAM $EQM $EW $FL $GGAL $HA $HAWK $HII $ICLR $IDTI $ITC $LGND $LNKD $MYGN $NKE $NTES $NUAN $OLED $PLAY $PRXL $REGN $RHT $ROST $SIG $STE $STZ $SWHC $TDG $TSO $ULTA $VEEV $WBMD $XRS $YY
Aragorn: @issues $ABC $AET $AMCX $ANET $CALM $CDW $CELG $CNC $CPB $CRI $CRL $CTXS $DG $DY $ELLI $EPAM $EQM $EW $FL $GGAL $HA $HAWK $HII $ICLR $IDTI $ITC $LGND $LNKD $MYGN $NKE $NTES $NUAN $OLED $PLAY $PRXL $REGN $RHT $ROST $SIG $STE $STZ $SWHC $TDG $TSO $ULTA ...
Aragorn: $MYGN $CERS here are 2 ideas . MYGN breaking out of a flag. CERS moving up the 8ema setting up for a measured move up
DCorion: @Aragorn $MYGN $CERS I appreciate your many ideas. Also been watching $ABC. Looks to be setting up above the 50 day and trying poke thru the 200 day and in VS.
Aragorn: @DCorion $MYGN $CERS $ABC I was surprised when this broke below the 50 at the 112 area. I was very positive that this would hold up and even posted about that when someone asked about the stock. I felt the same about $MCK. ABC is rebounding more than MCK. Yes ABC looks good lets see in 5 bucks what happens at the 200 but we have positive MACD and BOP a possible tell on future moves has been positive showing large orders on the buy side 5 dollars ago so maybe institutions are getting behind this. I have no position and thanks for sharing with the forum.
ogas: @Aragorn $MYGN $CERS How are you calculating your measured move?
TRICIA: $MYGN - OUCH! Court of Appeals affirms Myriad's $MYGN BRCA patent claims are invalid.
ginny: $MYGN. 51% shorts
ginny: $MYGN 51% shorts
ginny: $MYGN bought a starter. 51% shorts
issues: $GLOG I'm underwater, glog glog... It's a LT hold but I hate to see a profit go to a loss. I'm holding on. I can't get motivated to buy. I like the turnaroudn with $MYGN. I would like to buy more $MTDR but am hesitating. Anyone else in the "brain freeze" department?
issues: $MYGN Does anybody (Tricia?) still like $MYGN? I even and thinking of putting i a stop. Any idea where?
issues: @issues Thank you issues for your question. $MYGN is still good but "declining good," which isn't good. So I would recommend putting your stop in at $31.89. Thank you for your input. GL
Tricia: $BMY - happy I added this am - made $.80 per share. Day Trades included $SYN, $RNN, &$TGXT .. Tight reins on LT positions .. and more than half cash ... ASCO plays, $BMY, $CLVS, $GILD, $ACAD, $STEM, $MYGN, $RHHBY,and $CLDX. - some are swing trades for ASCO. (Long in BMY, GILD, CLVS, RHHBY,ENTA, and MYGN. Watching Jazz, TSRO, and CLDX Have a great evening
issues: @Tricia Is $MYGN a LT or trade? We currently hold a small number of shares. Why do you like it? I noticed it had a declining eps qt/at .68 .66 .60 .44. It's got good IBD ratings. I was trying to decide whether or not to add.
Tricia: $MYGN - has 11 diagnostic tests for ASCO .. in sddition, it boughtCrescendo Bioscience in Feb for $270 million for a proprietary test for patients with rheumatoid arthritis. It's the first-ever quantifiable way of measuring the molecular activity of this common inflammatory disease. It's a radical new idea in a world where physicians—even in 2014!—basically just squeeze knuckle joints, ask patients how much it hurts, and then make a subjective judgment on what to do next. This test has the potential to tell a Rhuematologist when a cheap generic drug is holding the disease in check at the molecular level, or when a $20,000 a year biotech drug isn't getting the job done. It took Crescendo three years on the market before it could get Medicare reimbursement at $575 per test. But once approved, MYGN scooped it up.
issues: $MTDR beat earnings by 20% but it's down 7%. $MYGN beat by 30% yet it's down 10%. Go figure. Anyway I hold both of these and was thinking of adding to $MYGN... but it's probably better to wait until I see green candles, right? This may be a good time to add to $MTDR ??
issues: @NapoleonSolo Hey now not so defensive. Sure I appreciate your advice that's why I wrote that $MTDR is not a biotech, to be sure you gave me the right advice. I would say that all of us here on SMM are "learners" otherwise why be part of this educational mentoring, right? Do you think $GILD & $MYGN are biotechs? If I didn't want advice I wouldn't write in. Another loser I have is $SFUN. I have many winners but I cut the losers and let the winners ride. I have $BEAV and Dan said to sell it. So I'm thinking of putting in a stop, where would you suggest?
Aragorn: @Dan the IBD 50 Bios and devices is a good place to review some of them and they are as follows - $ACT ANIK $ALXN VRX $JAZZ SLXP $BIIB WX $GMED GRFS $MYGN . Some of these are still working and holding up. $ANIK looks interesting symmetrical Triangle but getting tight it needs to do something soon or it will fall and I like that it is holding the 8ema but I want your thoughts so no more Jay Analysis. Also the ones not working where you think we might get support. IBD50's are a good place to always start some research as these are usually trending and MOMO stocks to begin with. Thanks
issues: $MYGN GMED $WX or $CBM I was trying to decide between these 4. I have a small position in WX. $GMED has negative earnings while $CBM is positive. Anyone know anything about these or hold them?
Tim S: Notable earnings after Tuesday's close $ACLS, $AEC, $AFL, $AMP, $ATO, $ATW, $AXS, $BWLD, $CBL, $CENT, $CERN, $CHRW, $CODE, $CVD, $DATA, $DV, $EQR, $EXP, $GAS, $GHDX, $GILD, $GIMO, $GNW, $HAIN, $HCSG, HI, $JKHY, $KEYW, $MAC, $MWA, $MX, $MYGN, $NANO, $OCLR, $OMCL, $PACB, $PIKE, $TDW, $THOR, $ULTI, $UNM, $USNA, $VASC, $VOCS, XOOM
Tricia: MYGN: SWEET!> Myriad flies after beat, raise, and acquisition Molecular diagnostic testing revenue of $196.2M in FQ2 up 39% from a year ago. "We believe that our increased sales, marketing, and education efforts resulted in wider acceptance of our molecular diagnostic tests by the medical community and increased patient testing volumes."Oncology revenue of $101.6M up 12%. Women's health revenue of $94.6M up 90%.Net income of $50.4M up 44% from a year ago.3.2M shares repurchased for $77.8M. FQ2 weighted average share count of 76.8M compares to 84.2M a year ago.FY2014 $EPS outlook is boosted to $2.09-$2.12 from $1.92-$1.97 on revenue of $740M-$750M from $700M-$715M. Earlier: Buying Crescendo Bioscience for $270M. $MYGN +15.5% AH
moneyHoHo: $MYGN - Someone is buying AH.
Tricia: MYGN: $CMS reducing BRCA testing reimbursement by 50%. Bad for $MYGN and other single test Dx companies. Good for multi gene panel Dx & Nex gen seq
Tim S: Notable earnings after Tuesday's close $ACAS, $AGU, $ANV, $APEI, $ASIA, $AXLL, $BCOR, $BLMN, $BMR, $CBL, $CHRW, $CKEC, $CTRP, $CWT, $DEPO, $DOX, $DPM, $DVA, $ENPH, $EOX, $EPR, $ETE, $ETP, $FNGN, $FOSL, $FOXA, $FTR, $FURX, $GEVO, $GHDX, $GIVN, $GPOR, $GTY, $HAIN, $IAG, $IMPV, $ININ, $JAZZ, $JCOM, $JKHY, $KAR, $KND, $LLNW, $LXU, $LYV, $MCEP, $MED, $MELI, $MIDD, $MKTG, $MSPD, $MYGN, $NRP, $NYMT, $OKE, $OKS, $OPEN, $ORA, $PZZA, $QEP, $QUAD, $REGI, $REXX, RGP, $RGR, $SALE, $SAPE, $SD, $SGEN, $SREV, $SSRI, $SSS, $SXL, $SYNC, $SZYM, $TNGO, $TSLA, $TWO, $URS, $VCLK, $VRSK, $VVUS, $WWWW, $Z, ZAGG
Tricia: MYGN: The Anjolina Breast Cancer test is threatened by Quest Diagnostics DCX which announced its own BRAC Genetic test for 1/8th cost .....

Not everyone agrees that a race to the bottom is in the works," writes Forbes' Matthew Herper,"MYGN has ... ...
Tim S: Notable earnings after Tuesday's close $BRCD, $CREE, $JDSU, $JKHY, $MM, $MYGN, $PRMW, XONE
boba: $MYGN - This bio tech took off this am on a Supreme Court ruling on lab created genes. http://www.forbes.com/sites/danielfisher/2013/06/13/supreme-court-rejects-human-gene-patents-sort-of/?partner=yahootix
boba: $MYGN @bigbartabs - Even if they made you $$ ???
boba: $MYGN @bigbartabs - I think we would all pay big $$ to see that.
rczar: $MYGN @bigbartabs....Did You see my picture on Facebook to post about my attire ? One mistake though, the socks are knee high BLACK stretch, not white. New $LULU look !
mtnman: $MYGN -Like the reversal today. If it can clear 34.70 it has a lot of room. Long common.
mtnman: $MYGN -Got in this a few days ago on a pullback. It was downgraded today and has not taken a hit - just the opposite. Doesn't @Dan say that it's a tell when a stock doesn't do what it ought to do? I know there is some headline risk with this one based on an upcoming Supreme Court decision on patents but I like their fundamentals and the chart. Does anyone know much about this name or have any insights as to the impact of the court decision? (One of their products was used in diagnosing Angelina Jolie's probability for getting breast cancer).
mtnman: $MYGN -Buying this lighter volume pullback to the 20 and bounce. Biotechs are hot today.
gold2stocks: ...
$MYGN




Myriad Genetics upgraded at Leerink

May 21, 2012 | 8:13 AM EDT


$MYGN was upgraded from Market Perform to Outperform, Leerink Swann said. Reimbursement and IP fears appear overdone.



$NBR




Nabors upgraded at Gug ...
gold2stocks: ...
$MYGN
Myriad Genetics rated new Neutral at BofA Merrill
$MYGN was initiated with a Neutral rating, Bank of America Merrill Lynch said. $28 price target. Shares appear fairly valued given uncertainties.

PSSI
$PSS World Medical downgraded at ...
gold2stocks: ...
$MYGN
Myriad Genetics numbers raised at Oppenheimer
Shares of $MYGN now seen reaching $29, Oppenheimer said. Estimates also raised on another solid beat and raise. Perform rating.

$OPEN
OpenTable, Inc. target lowered at Oppenheimer
Shares of ...
aloha808: $MYGN - any biotech fans follow Myriad? Thoughts about the chart? Buy any breakout above $25? The fundamentals seem reasonable. $4/share in cash, no debt and a growing revenue stream.
gold2stocks: ...
$MYGN was upgraded from Neutral to Buy, Ticonderoga said. $25 price target. BRAC Analysis continues to perform well.

NII Holdings estimates, target cut at Citigroup
Shares of $NIHD now seen reaching $45, according to Citigroup. Estimates also ...
gold2stocks: ...
$MYGN was upgraded from Sell to Neutral, Goldman Sachs said. Management's capital deployment has become more progressive.

Nielsen downgraded at Needham
$NLSN was downgraded from Buy to Hold, Needham said. Company has a highly leveraged balance ...
gold2stocks: ...
$MYGN was upgraded from Sell to Neutral, Goldman Sachs said. Management's capital deployment has become more progressive.

-----

Nielsen downgraded at Needham

$NLSN was downgraded from Buy to Hold, Needham said. Company has a highly lever ...
gold2stocks: ...
$MYGN was upgraded from Hold to Buy, Auriga said. $24 price target. Company can deliver solid growth in 2012.

New York Times estimates, target lowered at $UBS
Shares of $NYT now seen reaching $8, according to UBS. Estimates also lowered on ap ...
gold2stocks: ...
Shares of $MYGN now seen reaching $19, according to Goldman Sachs. Estimates also increased, as the company is buying back more stock. Sell rating.

Navistar estimates lowered at Jefferies
$NAV estimates lowered through 2011, Jefferies said. Pote ...
Dave: ...
Although the "No Debt + High Operating Margins" theme did the best when the Market was at a very low point, I ran a Screen for this criteria again. The High Operating Margins were > 25% and I also included the criteria of a $PEG ratio < 2. This cu ...
Miki: STOPS - adjusted my stops yesterday and those new small positions fired back this morning - no regret - those were higher risk trades $MYGN LLL LVLT
tnt: $MYGN, nice accumulation here intraday and starting to break downtrending resistance line on daily
M&M: $TSO - MYGN...TSO stinks it up, cuts div. Glad I reduced position size last week just by luck to raise cash. It will be interesting to see if it holds recent lows and turns around. $MYGN looks like it has turned the corner. Trading up into the gap toward resistance. It might be another ILMN. Will watch. M&M
Junior: $MYGN - CallaLilly - any expectations on their earnings? They report after the bell. Thanks, Junior
CallaLilly: $MYGN - I know some traders are doing a straddle (and I don't know what that is). Barron's sort of took it down last earnings, saying the stock was expensive at 16 times 2010 earnings and it sold off. It was about 26. then. I think it could move but I don't like buying into earnings. Just sort of limp from today's biotech actions in $TRGT - great speech by CEO and look at the stock. Just hard to buy right with these things but so good when it's right. HGSI nice, $DNDN nice. Advil time, lol.
Junior: $MYGN - callalilly, I sold 3/4 of my position during the 1st hour today, they are reporting earnings tonight. Do you have an opinion on these guys? Thanks!
TMB: $MYGN - Junior - This is not callalilly but if you look at the charts the last time $MYGN reported was at the close of May 4th. The stock tanked on the open and then it took a few weeks to recover only to drop again. I had sold deep in the money covered calls going into the earnings announcement so I was protected and was able to buy them back cheap BUT I got lucky .. after this episode I vowed never to carry a trade thru earnings!! Too much like betting on red. Be carful is my advice ... it can go either way on you.
CallaLilly: $MYGN - I don't personally own it or follow it. One of the resources I value the most, paid subscription, had this to say on July 2nd and I can see it's at about the same place when a lot of stocks got carried up just because of the trend (and I don't know the short interest or if the dullness of its outlook is already baked in and anything that looks mediocre even could carry it up): Barrons online trashed $MYGN last night saying that the recent revenue miss might be a symptom of rough going ahead as it wont be easy to get doctors to order their diagnostic tests during a recession. They also call the stock expensive at 16 times 2010 earnings. (Remember, this was at July 2nd).
CallaLilly: $MYGN - Myriad Genetics reports Q4 $EPS of 24c vs. consensus 22c Reports Q4 revenue of $86.079M vs. consensus $86.72M. Not sure what the stock is doing now.
Sizzle: ...
Stocks below their 50/200 SMA's - $MYGN, $ITG, $PBT, @WW
Stocks below their 20/50 SMA's - $AMRB, $MTRX, $AAON, $AMCN, $TIE
Stocks below their 50 SMA's - $GHM, $PCP, $FSLR, HQS
Stocks below their 200 SMA's - ACAP, $ ...
Sizzle: ...
Stocks below their 50/200 SMA's - $MYGN, $ITG, $PBT, @WW
Stocks below their 20/50 SMA's - $AMRB, $MTRX, $AAON, $AMCN, $TIE
Stocks below their 50 SMA's - $GHM, $PCP, $FSLR, HQS
Stocks below their 200 SMA's - ACAP, $VAR, $AMSF, CPBY, $SAFT, $TSYS, ...
JamesLutfy: @Bob: I bought $MYGN at approximately 80, it split two for one to 40, and now it is 45. Thank you for your opinion.
orthodoc: $BBH with nice advance as are individual biotechs such as $MYGN, $ONXX, $DYAX, $IDIX, DNA, BLUD $BBH and DNA are both between tight 50dma and 200dma(BBH up against 200) Anyone buying biotechs?
orthodoc: Bought 1/2 positions in $SMG and CRN(prison @operator) with tight stops this morning. Watching $FLO also. Nice focus by @Dan on AMGN--other biotechs doing ok as well like $OSIR, $MYGN and BBH.
iancleghorn: ...
MYRIAD GENETICS $MYGN
OSI PHARMACEUTIC OSIP
SYBASE INC SY
W-H ENERGY SVCS @WHQ
WABTEC CORP $WAB
WOODWARD GOVERNOR WGOV

@Ian

marior69: Team if anyone is thinking about playing the drop in oil through the refiners, $SUN is looking to be a very nice setup. It looks to have based on a higher low towards the end of July, It broke through the 50 ma on strong volume, then pulled back to the 50 ma on declining volume, and bounced today on decent volume. RSI, Stochastics, A/D Line are all turning up within a bullish area, and MACD's are maintaining a slightly bullish overbought reading. Biotech still looks like the place to be: $MDT, GENZ,CELG, $AMGN, $MYGN, $MDT Pos: GENZ Aug 75 calls Hope this adds some value to the forum
Craigy: ...
My current list. $AFAM AMED $AMGN BABY $CELG CRL $CYBX DSCP $ELN EW $EXAC GENZ $GILD HALO $ILMN MASI MATK MDT $MYGN SQNM $SVNT SYNO VNUS

The watch list will continue to evolve but for now is one of 3 consolidated sector lists I will choose trade ...
SMR196312: ...
Myriad Genetics Inc $MYGN 1.0% Medical-Biomedical/Gene
Endo Pharmaceut Hldgs Inc $ENDP 0.9% Medical-Drugs
Medarex Inc MEDX 0.9% Therapeutics
Lifecell Corporation LIFC 0.8% Medical-Biomedical/Gene
Cubist Pharmaceuticals Inc $CBST 0.7% Medical-Dru ...
drtony: $MYGN breaking out today. i was holding this for a while and took profits on the way up, then held my breath as it lost steam. breaking out of a symmetrical triangle and all indicators are turning. RSI has been slowly bouncing off 50 for a few days now. selling off some into strength as the earnings call is NOV. 1 and i don't intend to hold. hoping the breakout continues so i can sell off the rest of the position prior to earnings.
drtony: i tried to find the middle ground between @Craig's thoughts about maybe removing stops and re-evaluating at 10:30, and cutting my losses with very tight stops and going mostly to cash. i set stops instead based on support levels. a lot of stop gunning today, with huge wicks down way below reasonable support, then coming back up. as @Dan said, gaps were horrific but some stocks are stabilizing. got stopped out on a few stocks that i didn't want to lose. good thing i didn't remove stops and look at the opening tape or i would have lost my breakfast. as it turns out, a couple of them recovered above my stops (oh, well) and some of them continue to dive. added more to $MYGN and got back into $NM and JASO. picked up some RADS which shows a nice chart with an ascending triangle.
drtony: RADS making a nice strong move today, breaking out from an ascending triangle. picked some up early this morning. $MYGN bouncing nicely off of support, and $MORN making a move back up on decent volume. stochastics rolling up on $MORN, and bouncing ...
drtony: ...
$CREE i deliberately created a small position and decided to ride it. got hit on $FSLR also. fortunately, i'm buoyed by $ILMN and $LLY, and a little by $ABX which i'd been trading in and out of and it's been doing well. has anyone bought more int ...
drtony: Does anyone here trade MYGN? i've been in it for a while, and have traded in and out of it. i've increased my position over the last couple of weeks while it pulled back, and it's making a nice breakout today. check out the chart if interested. b ...
drtony: @Dan, @Craigy....thanks for the insight. i guess i figured that you generally sell into strength, and today is a down day so i figure we're probably going to have an up day within the next couple. also, even though the market indices are red, i'm h ...
drtony: @Craigy...thanks..excellent thinking there and very concisely and clearly conveyed (hey, i think that's alliteration! the english major in me). funny you should talk about upper BB bands. i had just sold some partial positions that were beginning to be a bit extended, and i noticed that $MYGN had pierced the upper band. i was thinking of selling a bit of it before, and good thing i didn't because that was when it was a bit under 5% up for the day, and i eventually sold it at 7.22%, still holding on to a decent position, but booking gains in anticipation of it retracing a bit. if i'm wrong and it continues up, then i'll simply make less money than i would have if i didn't sell it. if it does retrace, i'll buy it back at a price that makes sense. can't lose this way.
drtony: Hi all...finally got a time for a quick check in. anyone trading DRYS? i was up 18% until the last week, now down 12 1/2%, and it's down today. i think it's profit taking because it's had such an incredible run, but i'd appreciate any thoughts. liking the action on $MYGN,and up nicely on that as well. $CCJ finally broke through resistance at 42 in a nice pop today. also long XTO and $DAR, which is making a nice little move. @Mary....you have mail. don't want to get into off topic stuff at 3:12pm. i backblogged the other day and saw your question to Suzie...re: RENT!
Visit the Trading Forum to join in the discussion.
| | |
| --- | --- |
| Stock Price | $USD 43.64 |
| Change | 0.32% |
| Volume | 786,360 |
Myriad Genetics, Inc., is engaged in the discovery and commercialization of transformative tests which assess a person's risk of developing disease, guide treatment decisions and assess risk of disease progression and recurrence.
Request Video of MYGN
Already a member?
Sign in here.
Earnings
November 6th, 2018 - 2019 Q1 Earnings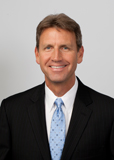 Dan Fitzpatrick
Stock Market Mentor gives you EVERYTHING you need to succeed in the market; all in one place. How easy is that? Dan Fitzpatrick and his elite community of traders share trading ideas, strategies and much more. Dan Fitzpatrick--a world class Technical Analyst, trading coach and regular CNBC contributor--gives you access to all of this with a 14 day FREE membership. Get started TODAY and start trading better TOMORROW with the following premium content:
Nightly video Strategy Sessions with a game plan for tomorrow
Got a stock you want Dan to look at? Just ask.
Patent pending video alerts instantly delivered to you when one of Dan's trading signals is triggered. This is not your typical price alert. This is a short video explaining the action you need to take to make money. No more "Woulda, coulda, shoulda"
Access to over 58,600 stock analysis videos
Access an ever expanding library (58,600) of educational videos that will save you time and make you money
Join a team of friends and traders that have one thing in common; a burning desire to succeed.

Become a Member Today!
Gain immediate access to all our exclusive articles, features, how-to's, discussion group and much more...
Satisfaction Guaranteed!
Your Stock Market Mentor membership comes with a 14 day, no questions asked, 100% money back guarantee!