Overstock.com Inc. (NASDAQ:OSTK)
Stock Watch

August 9th, 2019

00:50

Strategy Session

February 27th, 2019

00:28

Stock Watch

August 10th, 2018

01:42

Strategy Session

August 9th, 2018

00:49

Strategy Session

May 14th, 2018

00:10

Strategy Session

February 1st, 2018

00:25

Strategy Session

January 17th, 2018

Price Alert

00:54

Strategy Session

November 27th, 2017

00:01

Strategy Session

November 27th, 2017

00:29

Strategy Session

October 25th, 2017

01:30

Strategy Session

March 12th, 2015

00:38
Bands Volume 200 SMA 50 SMA 20 SMA Videos Alerts Articles Events

GOOSE: TRADES: $OSTK STO 3/22/19 20.0 PUTS @.50 Expires tomorrow. $SYNA STO 3/22/19 33.5 PUTS @.45 Want to own the stock, a little cheaper. Expires tomorrow. A new one for me. A falling knife.
GOOSE: TRADES: Slow day. $OSTK STO 3/22/19 PUTS @.45 $OSTK STO 3/22/29 CALLS @.50
bnnybklyn: $OSTK strong
bRobert: @bnnybklyn $OSTK Huge short squeeze potential short 64% LONG for a while.
GOOSE: TRADES: $OSTK STO 3/8/19 21.0 CALLS @.70 $OSTK STO 3/8/19 19.5 PUTS @.79
bRobert: @GOOSE $OSTK Again HUGE short interest. Momentum north + 65% short = $$$$$$$$$. Scale in small , adding with confirmation on pb/b
CraigReynolds: @GOOSE $OSTK Hope they close as you want them to do. Good trading
GOOSE: A TRADE: $OSTK STO 3/1/19 20.0 PUTS @.60 Will accept stock if put to me @19.40 Expires @4:00 PM today.
infocus: $OSTK BTC Mar 1 2019 (Weekly) 23 Calls @.05 (STO @.60) The other half of the trade, Short Mar 1 2019 17.5 Puts expecting to expire worthless in around 2 hours.
bRobert: @infocus $OSTK Love the WEEKLY reversal with $30 potential with a little momentum
infocus: @bRobert $OSTK You think the stock is a buy here, around 20.80, or would look for a deeper pullback?
CraigReynolds: @GOOSE $HIIQ $OSTK Ditto
GOOSE: @CraigReynolds $HIIQ $OSTK Good luck on the trades. Have a great day.
GOOSE: Thank you @DAN for a great trading session. ;>) TRADES: $HIIQ STO 3/15/19 41.0 CALLS @2.60 Delta.44 Will cover if necessary EDITED: CALLS NOT PUTS $OSTK STO 3/1/19 18.0 PUTS @.50 Delta .26 Less than 2 days to expiration.
CraigReynolds: @GOOSE $HIIQ $OSTK I follow your trading style. Interest and may try. I assume this way is going you good. Wish best and Good Trading.
bRobert: $OSTK WEEKLY reversal pattern $27+ Short squeeze potential Shorts 64%
GOOSE: @CraigReynolds $HIIQ $OSTK @Craig, I just edited the trade. The $HIIQ TRADE IS CALLS NOT PUTS. Sorry about that.
infocus: @GOOSE $HIIQ $OSTK I'm short the Mar 15 30 puts and 45 calls. Are you planning on holding over earnings? TOS shows the earnings as 3/6/19
GOOSE: @infocus $HIIQ $OSTK As per my post after reading yours. I thought HIIQ earnings were 2/27 as per TOS. The stock cratered 5 points after what I thought were earnings. Now TOS says earnings are 3/6. I'm heavy into HIIQ now, but yes if earnings are 3/6 I will be flat. I got rid of all HIIQ before 2/27 too.
GOOSE: A TRADE: $OSTK STO 3/8/19 21.5 CALLS @.95
GOOSE: LAST ONE: $OSTK STO 3/1/19 18.50 PUTS @.65 Will accept a "put to". Expires tomorrow.
GOOSE: THE REALLY LAST TRADE: ;>) $OSTK STO 2/1/19 21.0 CALLS @.70 Expires tomorrow.
traderbren: $OSTK - edging back above the 20d on good volume.
bRobert: @traderbren $OSTK Another short squeeze portfolio holding . Partial after profits Looking to fill up
GOOSE: TRADES: $OSTK STO 3/1/19 18.0 PUTS @.65 Just for the premium in 2.5 day's. Covered $HIIQ STO 3/15/19 40.0 PUTS NTM @4.50 Bit risky.
GOOSE: TRADES: $OSTK BTO STOCK @21.19 $OSTK STO 3/1/19 21.0 CALLS @1.40 Expires Friday.
Motorman: @GOOSE $OSTR $OSTK I went with STO 3/1 call @ 1.55 and BTO stock at 20.25...cost basis for ownership 18.7.
GOOSE: @Motorman $OSTR $OSTK Good luck with the trade What was the strike?
bRobert: $OSTK Getting back what I spent this weekend on their site. Short squeeze potential. $27 mm reversal target 60% short
bRobert: $OSTK 11% move on nearly 2x volume Short squeeze possibility with a little momentum 60% of float is short. Long for a bit and adding with follow through
bRobert: $OSTK up 12% on almost 3x vol. Short squeeze Long added earlier
bRobert: @scottrades $IRBT #ShortSqueeze $CLF $PYX $HEAR $CGC $OSTK $GH $AMRS $PLSE $MDGL Here are a few more with claustrophobic shorts.
bRobert: Participating in a number of short squeezes or possibilities of . $PYX $HEAR $CGC $OSTK $GH $AMRS $PLSE $MDGL A record for me Watching for follow through.
bRobert: $OSTK Watching with a partial from below. Continues to rise in a well defined channel . Loose stop 20d $27 mm target. 60% short. Earnings March
Reif99: @bRobert $OSTK Got shaken out on the fakeout
bRobert: $OSTK short squeeze still in play 60% short.
bRobert: @rverkamp $IRBT $UAA I follow many that have exceptional upside but not the high short interest. $PYX . is an active short squeeze spec . $OSTK . may run with a move >20 . . $SHW $ORLY . . $BA $LMT $LEA others are the cream of quality and upside.
bRobert: $OSTK added Short squeeze $27+ measured move Others Cute c&h on right. Big reversal pattern. Phase 3
bRobert: $OSTK . 56% short Looking for phase 3 follow through to $27+ . Long
bRobert: $OSTK . along with $W . $RH . 2x normal volume $27.50 . measured move target Neckline $20 Short interest is 56% . 10d to cover
Sher: $SFIX, $CRON, $DBX, $IQ, $SGMS, $ADNT, $OSTK, $CLVS, $KEM - 9:05 AM... "Upside movement in several underlying call options indicates further near-term gains ahead" (SSE news post)
champ: @DAN --- Have you been following the CEO of $OSTK, Patrick Byrne...he wants to sell his retail business unit and buy even more after this drop...this news was just reported by the WSJ, on 11/23.
champ: $OSTK @ $28.50 ---- I'm still waiting for positive News on this #Bounce-Trade...this could be spring-loaded
champ: $OSTK @ $27.45 ----- I'm still waiting on this #bounce-trade....and the YTDH was around $90, in January and the low was $24.75...and that was around my entry...at $25.85....this could be spring-loaded..but there is know way to know that....but this might work.
mrmike: @champ $OSTK #bounce-trade I got on around 26.00. Still 47% short int.
champ: $OSTK @ $26.50....could move off the low, in the coming days, as long as the markets stay positive.
champ: $OSTK @ $25.50 ---- They had a huge upgrade today by Maxim Group...a buy, with a target of $75.....stock bounced but fell back...now what is it going to do...I have no clue on direction.
kt4000: Sold $BABA, $OSTK - Looking to take a bigger position in $BJ but will wait tomorrow after morning earnings - Also $RDFN took a small position. Still hoping my $CRON
kt4000: Adding to $OSTK, $CRON, $BABA, $OAS
SAMHUNTER09: $OSTK day 2 moving up.
kt4000: $OSTK started a position after the major drop.
phgruver: $OSTK is up 22% after reporting disappointing earnings ($-2.04 vs consensus -$0.82). No idea why, but this could be another one to watch ....
Henry: @phgruver $OSTK Good morning. Varney on Fox just reported a Hong Kong hedge fund took a big position in the stock
Brian_M: @phgruver $OSTK Also to note about 46% of the float is currently short
efrain007: $OSTK $CORT $RDFN watching for a trade
CHOFF: @Henry $OSTK - GSR Asian VC invested 250m in Overstock's tZero bitcoin venture.
mrmike: $OSTK Where can I find how much of short position was covered today?
bRobert: @mrmike $OSTK i believe they are required to report 2x month. Just trade the chart. Short interest could be higher than before. The stock gapped up to the high and traded down from the 200d ceiling. This was a better short than a long TODAY. Cover stop >200d
mrmike: @bRobert $OSTK Thanks, Have a good weekend.
rachel: ...
$OSTK – reminiscent of $STMP...only in reverse. 46% of float is short.
$CASI – breakout on volume. Earnings Monday.
Request:
$ACN – request. "Seems about to bounce." Not really oversold.
ATX17: $ostk setting up nicely for earnings after the bell. Considering a small position into close or after hours trade into tomorrow morning.
ATX17: @champ $TTD $AVLR TTD 12% moving well and $ostk 20%
bRobert: $OSTK Was a good risk reward trade. Options were relatively inexpensive . Completing measured move to $50 area (inv h&s pattern) in AH trading. Kudos to those who were involved.
rachel: ...
$OSTK – 43% of float is short. Alert $48.40
$YELP – at very consistent resistance here. Good trade…is over.
$NVEE – good gap and reverse.
$STMP – obvious bounce off 200-day MA. Good profits for many members today.
$D ...
stairm01: $OSTK moving nicely with volume starting around 1:00. Long stock.
champ: $OSTK @ $39.50 ....working nice move....I'm holding a position.
traderbren: $OSTK -- getting a bid although volume is light.
champ: @traderbren $OSTK ---- It is almost at the daily average and that is 1.087M and volume is at 850k and is climbing...faster than average.
DAN: @traderbren $OSTK REALLY high short interest in OSTK. Short squeeze in the making, IMHO.
traderbren: @DAN $OSTK - nice! Love riding the wave of a short squeeze.
justinp: @traderbren $OSTK Took a starter but stopped out, no follow through so far.
debeers: $OSTK-They sent their shareholders to the vomitorium hours. The idea of them making their own furniture? stock down 4.77% ah.Puhleeeze. NP
champ: $OSTK @ $39.80 ....Bounce $2 off todays low ...this stock wants to move - up ...I had a post on info... on this position. This is a zig-zagger that wants to move up the ladder.
TraderJim: @champ $OSTK In with you champ Thanks for all your great work!
champ: @TraderJim $OSTK --- YW...but be careful because this stock is a crazy zig-zagger...but look what it did in December. Their will be a Supreme Court decision, that is expected to confirm a ruling that a state, can-not require a business to collect sates tax on a business, if it is not in their state....this decision is expected in early June. This is the reason why this stock could bounce and the reason why this stock dropped, on that Sales-Tax news, the WH team, wants this decision overturned but its not going to happen, is my guess. If they don't overturn that 1992 Supreme Court ruling, this would be really positive for this stock.
stairm01: $OSTK Covered Call canidate. Stock trading in channel. Buy stock here at $38 and sell this weeks 39 strike for $0.75. Around 4.6% if stock closes this week above $39. Or 2% if it doesn't move.
shoredriver: @stairm01 $OSTK Been doing that for years with other stocks....think you will be amazed with your % returns over a 6 and 12 month timeframe...way better than all the daily/hourly in and out jazz.....Don't know why@Dan does not feature that like yieldhogs...maybe he does on OMM...not paying extra for that because I don't care about doing flying inverse bivalve butterflies or whatever...
stairm01: @shoredriver $OSTK Yes, I've been doing the weekly CC on $X and $LABU with excellent returns for a long time as well. It has boosted my portfolio. On Friday I hit an all time new high, and I'm real happy making money this way.
champ: $OSTK @ $39 ---- Really hard to know, if this is going back to $60 and then $80. On the chart, you can see that last leg...last year, that zig-zag higher ...will it repeat..??
stairm01: @shoredriver $OSTK Do you have any specific stocks you do CC on all the time?
champ: $OSTK....bloom
stairm01: @champ $OSTK Got WACKED by the weedwacker. Crashing.
stairm01: $OSTK Just went long off of the intra day double bottom at $36.10. Looking to sell this weeks $37 strike for $1.00, a 5.5% return in 2 days if stock moves above 37.
champ: $OSTK ....They will be reporting earnings after the close today....working...but will it keep working..?...I have a swing position.
champ: $OSTK @ $38.60 ---- Don't really know what this stock is going to do...and the chart looks like hell....however, it sure looks like it wants to bounce....earnings tomorrow after.
debeers: $OSTK-Undergoing an SEC investigation.NP This stuff usually doesn't end well.
jbart1025: $OSTK short or long into earnings?
bRobert: @jbart1025 $OSTK Red or black . I don't like roulette.
Dancyn: @jbart1025 $OSTK either way, isn't that gambling instead of trading?
jbart1025: @bRobert $OSTK You guys are no fun! :(
StockMarketMentor: A Price Alert has been triggered for $OSTK Overstock.com Inc.. Click here to view associated video clip: http://stockmarketmentor.com/stockanalysis.html?ticker=OSTK&clip=97305
Gary: #NOTES SS 020118 COTD: $CZR breakout. $SPX – likely to be here for a while. Earnings: $AAPL – beat earnings/revs. But missed iPhone sales. Guided lower. Not much reaction. Support at around $165. Why buy this stock? Is it the best one to own now? Because it's Apple? Not a good enough reason. $GOOGL – light on EPS numbers. $AMZN – EPS $3.75 vs. $1.85 est. (Remember when they didn't make money?) Growth Stocks: 1. $CTRL – stabilizing at around $26 2. $ESNT – Bullish engulfing pattern. Entry right here. 3. $CBOE – still working. 4. $GDI – buyable here. 5. $PRAH – stabilizing here. 6. $BLD – squeeze vs. consolidation? Discuss. 7. $KMT – tomorrow morning is conference call. Questions: 8. $JD – still consolidating Alerts: 9. $TTWO – breakout yeste44rday. Resting today on high volume. Wait for follow through. 10. $FB – looking like more continuation tomorrow? 11. $OSTK
issues: Earnings mañana = $OSTK $AAPL $EA $AEIS $CHRW $NUE $AKS $ALGN $PKG. We will continue to hold OSTK AAPL NUE. Added to $OSTK (probably a mistake - but ?) $SKYW $EXEL $CVGI. Sold $IVR $XEC $HFC $LRCX $LGIH
issues: Robert where are you? I am wondering if I should hold $OSTK over earnings. I'm getting sweaty palms. Anyone have any guts to hold over earnings? One of the first companies to accept digital coins and is developing a platform to trade digital coins resemnbing Bitcoin.
DrScience: @issues $OSTK Stock is up (only) 105% since last earning release and 420% since the earnings release in Aug 2017. I offer the same advice as @bwcarnation1's $AET dilemma. If your profits are similarly large, sell your stock and buy OTM Call Spread to limit risk. Look at JAN 2019 85/130 BuCS @ 10.00ish, or JAN 2019 95/130 BuCS @ 7.00ish. Another option is to buy the OTM Call Spread and sell an extra OTM Call to create a covered call on your stock.
issues: @DrScience $OSTK $AET Good! Thank you Doc!
issues: stopped out of my house $CASA with small loss. Oh well that's trading. Yesterday's buys/adds are holding: $CTRL $CRZO $SLCA $XPO $BAC $CVGI $OSTK. Today added to my $CAR. So I'm outta' ma' house and into ma car...
mgoodw: $BLOK Any thoughts on new block chain ETF that hits market today? It contains $Nvda $Sq $Ibm $ostk $C and Taiwan Semiconductor. Also, what effect might it have on the individual stocks ??
mgoodw: $OSTK down almost 12%
JBed: $AMAT raised to strong buy at Needham. $OSTK price target raised to $110 from $85 at DA Davidson.
Visit the Trading Forum to join in the discussion.
| | |
| --- | --- |
| Stock Price | $USD 19.89 |
| Change | -5.82% |
| Volume | 4,646,650 |
Overstock.com, Inc. is an online retailer offering closeout and discount brand and non-brand name merchandise, including bed-and-bath goods, home d?cor, kitchenware, watches, jewelry, electronics and computers, apparel, and designer accessories.
Request Video of OSTK
Already a member?
Sign in here.
Earnings
November 7th, 2019 - 2019 Q3 Earnings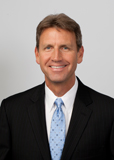 Dan Fitzpatrick
Stock Market Mentor gives you EVERYTHING you need to succeed in the market; all in one place. How easy is that? Dan Fitzpatrick and his elite community of traders share trading ideas, strategies and much more. Dan Fitzpatrick--a world class Technical Analyst, trading coach and regular CNBC contributor--gives you access to all of this with a 14 day FREE membership. Get started TODAY and start trading better TOMORROW with the following premium content:
Nightly video Strategy Sessions with a game plan for tomorrow
Got a stock you want Dan to look at? Just ask.
Patent pending video alerts instantly delivered to you when one of Dan's trading signals is triggered. This is not your typical price alert. This is a short video explaining the action you need to take to make money. No more "Woulda, coulda, shoulda"
Access to over 64,300 stock analysis videos
Access an ever expanding library (64,300) of educational videos that will save you time and make you money
Join a team of friends and traders that have one thing in common; a burning desire to succeed.

Become a Member Today!
Gain immediate access to all our exclusive articles, features, how-to's, discussion group and much more...
Satisfaction Guaranteed!
Your Stock Market Mentor membership comes with a 14 day, no questions asked, 100% money back guarantee!