Paycom Software Inc. (NYSE:PAYC)
Bands Volume 200 SMA 50 SMA 20 SMA Videos Alerts Articles Events

cgendro1: $PAYC- up nicely today and back above the 50 and 200 though 50 slightly below the 200..
cgendro1: $PAYC I don't recall but think this was a GSL name at one point. Yesterday, it undercut the 3/23 low. This made me some nice change for a time but WOW! I am watching and learning from the chart...to W or not? I don't imagine these human management companies faring too well in this environment of job losses
J2M: @cgendro1 $PAYC Good thought. Sld ITM calls as hedge on long pos'n
cgendro1: @J2M $PAYC well, it took out the low again today. Glad you are hedged!
issues: I am trying to decide what to do with some major losers in my LT account. My biggest losers include $PAYC $LGIH $CDLX $ENPH $CIM... I know LT means long term. But every day I see them going down, down and down. If I sell a partial I risk the "wash sale" rule, which add to my cost basis and I can't buy it back for 30 days... If I sell now, it'll probably go up or at least stop going down. As Melissa Francis said on TV "If you sell now you're an idiot..." She's probably right. So I guess I will just continue holding b/c as Dan Fitz said, "It's too late to sell! " Dan Fitz is probably right. Hold on. "White knuckle it..." Just wait one more day....
issues: I sold PAYC and took my big hit! It's not holding and I should have had a stop in long ago. No "wash sale" since I sold the whole position. If a stock is consolidating, going sideways, that's ok in this market. But the one that drops and keeps dropping with no support in sight is a SELL! That's why I sold $PAYC and $NUGT (which is not moving according to the holdings that is supposedly has in it. I have listed below what their holdings are.
DAN: ...
COTD: Here's your trade on Paycom ($PAYC)
Notes:
Recession or Depression? Depends on your individual circumstances. Likely to be steep and deep. But the world will be different.
Don't expect a V-recovery. As such, what's the rus ...
StockMarketMentor: A Price Alert has been triggered for $PAYC Paycom Software Inc.. Click here to view associated video clip: http://stockmarketmentor.com/stockanalysis.html?ticker=PAYC&clip=120553
Bwhitman: $PAYC thoughts?
BocaRick: @Bwhitman $PAYC was 228.60 now 224, will set another price alert @ 227 and wait
Bwhitman: @BocaRick $PAYC thx!
DAN: ...
$PAYC -- $227
$TDY - Alert $293
$CBOE -- Alert $96.00
$CDW -- Alert $101.50
$TRU - Alert $76.30
$NVDA -- Rebound off $220. Alert $241
$ZM -- more of a tell than you might think. Good news is bad news for $ZM.
$FICO -- Alert $305
$ENV -- Deeply ov ...
issues: The IBD 50 has more than half replaced: New on IBD:$AFYA $ARE $AYX $BABA $BAH $BRBR $BSX $COLD $CTRE $DBX $FND $DXCM $EBS $HDB $IIPR $NBIX $NXST $ORCC $PAYC $PENN $PFSI $RGEN
sniper: out $crm,$rng,$team,$sq,$shop,$payc,$mdb,out second 1/2 of $spy,was looking for bull trap not seeing it,cash is a postion,Im a trend trader that WAS a good run for me [happy]is the emotion
issues: Bought small positions in $ANET $CRM &$PAYC. Bought small position in $AAPL ($300). Also would like to add to $MA and $MSFT but would like to see some sanity/settle down first. Maybe it drops again tomorrow? Or slow down trend....? Sold 1/2 position in $PANW since earnings are tonight.
Shopaholic526: @mercury6s Wasn't up early enough to pull out stops. Very grateful for stops. Ditched my losers and bought back the good stocks $CRM, $PAYC, $SQ
woodman: @Rjeletrik $PCTY $FIVN $BEAT - And $TWLO $TTD $SMAR $CRWD $AYX $PAYC - but as I said elsewhere, I'm not buying at the moment.
Reif99: @woodman $PCTY $FIVN $BEAT $TWLO $TTD $SMAR $CRWD $AYX $PAYC $KNSL $MCO
baronp0329: $PAYC, nice move today above 8d and 20d. Filling the gap. would like more vol though. NP
mradams0621: @baronp0329 $PAYC ??? wrong ticker? or just wishful thinking? FD: Long and underwater Edit: ok you are on the right ticker, but I"m not. I'm looking at $PAYS which is not a good one.
baronp0329: @mradams0621 $PAYC $PAYS Haha. No problem. Was about to reply to you with a PAYC chart to show 8d and 20d.
mradams0621: @baronp0329 $PAYC $PAYS Like yours a bunch better. Maybe time to give up on mine and make the switch to something that is working. Then mine will find a bottom and reverse for sure.
woodman: $PAYC $CDAY rising after pullbacks to the ~50day.
bsafriet: $PAYC Post E/R high, testing SMA(50) from below. Add-to opportunity or entry if SMA(50) regained. Long from below. Correction: Testing SMA(20) NOT SMA(50)
woodman: $CDAY $PAYC - I bought both this morning. These have given nice opportunities with their pullbacks.
woodman: $PAYC pullback to around the 50 day and finding support.
issues: @woodman $PAYC added yesterday!
woodman: @issues $PAYC - I haven't jumped in yet. A bit of shifting around for me today.
bsafriet: $PCTY $PAYC Re-entered positions sold prior to E/R. Low risk entry for both with stop below E/R low.
DAN: ...
$PAYC -- this is what can happen over earnings.
$RPD -- Obvious uptrend. But pretty choppy. Be very very specific in entries.
Requests:
$PINS -- You sell into this pop and either keep ½ with a stop below $25, or just sell it all.
$TXG -- No. ...
heyjack: $payc up off its low
woodman: All time highs aplenty among #software stocks: $PAYC $PCTY $CDAY $PEGA $FIVN $DOCU $CRM $RNG $PLAN $SPLK (and almost $SHOP $TTD $TEAM $STNE $COUP)
BocaRick: $PAYC into SPY500 up $14 early trading, this was extended weeks ago, but keeps running?
Margi1983: @bRobert $CLOU $CLOU is the Global X Cloud Computing ETF which includes $SHOP, $CRM, $PAYC, $PCTY, $NFLX and many more
bRobert: @Margi1983 $CLOU $SHOP $CRM $PAYC $PCTY $NFLX I know what it is (and like it) $18+ target 1 from reversal base I just don't see the retracement you're describing Not even close to the 20d It is extended
DAN: @DAN $IGV $SPNS Also check out $PAYC $CYBR and $FTNT.
woodman: @DAN $IGV $SPNS $PAYC $CYBR $FTNT - The component stocks found in the $CIBR etf provide a good hunting ground for cyber-security stocks.
woodman: @Cgress70 $COUP - I'm seeing good action generally in the #Software-Application & #Software-Infrastructure stocks, and have a few in my suitcase. Some that I follow: $COUP $RPD $APPS $CYBR $TWLO $AVLR $WDAY $PAYC $AYX $TTD $TEAM $OKTA $SMAR $AZPN $RNG $WK $PCTY $SNPS $PEGA $PANW $FTNT $PFPT
scottrades: My #Weekend Notes: The Bears are lurking, but the trend is still in tact. $SPY Closed above the 8EMA. $QQQ Mentioned this being strong yesterday because of the volume. Did not break the trend. $GDX Still holding above 29 $TRU Great Weekly Chart $FCN Broke above Yesterday's high. $PAYC High Squeeze $EPAM High Squeeze but working. $FEYE Top Watch for next week $UBER Highest close in 2 months $AVAV Watch on a pullback or momentum trade. $KTOS Closed above 20 $STNE We want to see this go sideways a bit. $MIME Squeezing above the 200 Day and has a Rising 50 Day. $UPLD Wish I saw this Thursday. Watch for a pullback. COTD: $FSLY: Hey Fastly, speed things up a little bit. Thanks for all the positive feedback about my work the last two weeks. I really appreciate it and I appreciate you being here as a member of SMM! See you next week.
snowbound: @scottrades $SPY $QQQ $GDX $TRU $FCN $PAYC $EPAM $FEYE $UBER $AVAV $KTOS $STNE $MIME $UPLD $FSLY #Weekend Thank-you Scott , you are a master at a delivery smooth as silk. Will
ehaglund: @scottrades $SPY $QQQ $GDX $TRU $FCN $PAYC $EPAM $FEYE $UBER $AVAV $KTOS $STNE $MIME $UPLD $FSLY #Weekend Super job, Scott! Thanks for all of your insight!
86944T: $PAYC Anyone see new on the expected $9 point drop at the open on this stock?
Ajax4Hire: @86944T $PAYC I don't see any news but the current Bid=$266.57/Ask=$270.57. The Volume for Lo=$264.13 is only 100 shares. Fat-Finger trade?
Henry: @86944T $PAYC nothing on TWTR or stocktweets, or Tos news
DAN: ...
$PAYC -- closed yesterday. I would not consider buying this here. Might move up...but there is plenty of supply overhead. It is still extended.
$PCTY -- I feel the same way about PCTY. If I still owned it, I would take advantage of this strength a ...
sniper: ou 1/2 $flt +2.32% rsi 68 outside bb bands out $payc breakeven
DAN: ...
$PAYC -- 22% profit. When you're up this much, you should be happy. Don't ride this type of chart down. Look at the weekly chart; the daily chart; and your account. A 20% gain is a gain you need to hold onto.
$INMD -- small gain. Bi ...
DAN: Paycom Software ($PAYC) is up more than 20%. This stock was bought on November 13th at $224.90. On Wednesday I suggested raising the original stop from $208 to $266.50 -- from very loose to pretty darned tight. This locks in a very tidy profit on ...
sniper: @DAN $PAYC thanks
DAN: @sniper $PAYC De nada, sniper. 8-)
DAN: ...
$PAYC -- Consider taking partial profits. Working well...but this is due for a rest and quite extended.
$PCTY -- still working. Software sector is still very strong.
$STNE -- tightening up after high volume breakout. Looking like it will rest her ...
DAN: ...
$PAYC -- Up 23%. Stop was at 208. Raise to $266.50, which is below C-2 intraday low. Consider taking SOME profits. (I took some at $261.)
$PLMR -- Up 26%. Stop was 47.86. Raising to $49.90.
$DAVA -- Up 18%. Stop was 37.80. Moving it to 43.90. ...
sniper: in very small high rsi,$payc,$pcty ,new to the group and just tired of paper trading ,dans process very close to my process on etfs
DAN: ...
$PAYC -- use trailing stop.
$FND -- safer today than yesterday b/c it's above the 50-day MA, and the VWAP was supporting the stock all day.
$STNE -- Reversing today. Phase 2. Decide whether you're holding through a pullback (which coul ...
DAN: ...
$PAYC -- up 19%
$DAVA -- still going.
$PLMR -- still working. Notice the dearth of red boxes. 12 of 15 days are advances. Only 2 consecutive down days...and they held at the 20-day MA.
$EDU -- squeezing, and close to breaking out.
$CPRT - likely to ...
gwenzee: @DAN $BOOT $SPY $DJI $DJT $MDY $IWM $COMPQX $GSX $FLT $INMD $PAYC $DAVA $PLMR $EDU $CPRT $RGEN $PRFT $APPS $VEEV $FND $INCY $SPLK $RH $ALLK $SNBR Correction: RH reports Dec. 4 AMC. You have it reporting on the 2nd which is what TC2000 has. They are wrong. Pays to double check.
Bob G: @Mitchell $AAL $AMT $ASH $CBOE $FFIV $JBLU $LOW $LYFT $PAYC $PCTY $WHR Great update and really appreciated!
coldevinc: @DAN $GSX $SPX $DJI $DJT $DJUSRR $NSC $NDX $FFTY $MTUM $XME $OIH $XOP $XLE $IYR $SOCL $FB $GRUB $XLF $GS $STNE $EDU $PLMR $TPX $DAVA $APPS $PAYC $PCTY $PRFT $RGEN $CPRT $LDOS $ALLK $COLD $LULU $INMD $T $PG Thank you for always doing these end of day updates. It helps me to finalize the notes in my trading book at the end of the day!
Trudy Warren: @Mitchell $AAL $AMT $ASH $CBOE $FFIV $JBLU $LOW $LYFT $PAYC $PCTY $WHR Thank you for sharing your trading notes!
Mitchell: ...
$PAYC - broke out above the $260 level after reporting strong quarterly results last week

$PCTY - continues to drift higher, now above the $112 level on increasing volume after last week's price action

$WHR - retested the 40-week SMA last week. Th ...
DAN: Paycom ($PAYC) hit a new high yesterday. The stock is up about 15% from the suggested entry. Consider taking partial profits, or at least raising your stop to break even. We don't want to let a 15% gain get away from us. Not in this market. Still keeping the stock on the active roster, but I'm expecting a bit of a pullback now. You need to choose whether you're willing to hold through the pullback. No one knows the future. --Dan
Reif99: @Dan does the same logic for $PAYC apply to $PLMR?
DAN: @Reif99 $PAYC $PLMR Not in my view. PAYC really went parabolic. PLMR is just trending higher, and is an IPO. BUT...I would say that PLMR is due for a rest and if you're getting itchy, no reason not to take a partial profit.
bsnceo: @DAN $PAYC $PLMR sold my $PLMR (had small pos) for 15% profit; would like to reload at some point
DAN: @Reif99 $PAYC $PLMR Reif99 -- see my recent post. I would be taking some off the table. I just did so. Your question was right on point! Thanks. Dan
DAN: ...
$PAYC -- I suggested taking partial profits on this. Was up 16% yesterday. Very strong stock. Look at volume. But a 15% gain should be taken on part of your position. Lowers the cost basis in the remaining.
$PCTY -- Looks a lot like PAYC, though ...
success: @DAN $PAYS been looking at all my trades . . tight stops but I am making the mistake that I put them on as a trailing stop loss so though I may reduce my risk I am getting stopped out in the middle of the move . . i.e. $PAYC stopped out at the very end of the day on 11/18 and have missed the rest of the run . . I know I am doing something wrong as I see this occurring quite frequently and I am losing out on profits . . of course, should have gone back in and bought it again with the move being confirmed . .but missed it . .
Herb: $PAYC an animal!
BellaVino: @Herb $PAYC That's the PAY to be in!
Ringo: $PAYC - @Dan - thank you for the trade. Still learning but understand why you are saying to hold the trade long when it is working. I finally take profit. Got 13.5% profit.
CraigReynolds: @Ringo $PAYC Wish I was quick learning like you.
DAN: @Ringo $PAYC That's great, Ringo. Great job!!! You're getting it!
Herb: @issues $CORT $PAGS $PAYC PAYC got upgraded today.
issues: Looking to add to small position in $CORT. Wwwwwaaaayyyyy oversold! I am adding! $PAGS is dead. They were supposed to report earnings yesterday but still I don't see any reports. So that's probably why it's dropping. Stop at $29. But $PAYC is alive and doing fine in the payment processing sector. $CPRT at $90 in AH. Est .59 beat actual .65. Glad I held small position over earnings! Celebrate with champaign!
Gary: Good morning. Futures are flat this morning, and the news that still seems to interest people is whether an agreement between China and the US will ever be reached.

Will they or won't they?

This is the last full week of trading before the Thank ...
DAN: ...
$PAYC -- Rebounding off support. Looking for $250.
$EDU -- Still holding up.
$TPX -- Phase 2 still in effect.

Stocks:

$RPD -- STeady move higher. Keep stop below $50.
$APRE -- Missed this one today. This is an IPO stock...and it can move faster an ...
DAN: Paycom ($PAYC) is being added to the Growth Stock List. Currently at $224.90. Dan
DAN: ...
$PAYC -- Added $225.90. Stop $207.95
$APPS -- Phase 2 today after testing $8.50
$CPRT -- Holding up well before earnings, but it's probably in jail between now and 11/19.
$DAVA -- Nice move today. Under accumulation. Thinly traded.
$EDU -- ...
issues: @DAN $PAYC Got it!
Ajax4Hire: $FFTY - IBD 50 Innovators ETF Top 15 Holdings: 4.01% $INMD - Inmode Ltd 3.75% $BOOT - Boot Barn Holdings Inc 3.57% $PCTY - Paylocity Holding Corp 3.48% $CPRT - Copart Inc 3.47% $RH - RH 3.46% $CDW - CDW Corp 3.43% $OLED - Universal Display Corp 3.43% $EDU - New Oriental Education & Technology Group Inc 3.42% $EW - Edwards Lifesciences Corp 3.36% $KL - Kirkland Lake Gold Ltd 3.10% $EPRT - Essential Properties Realty Trust Inc 3.03% $LULU - Lululemon Athletica Inc 3.03% $FTNT - Fortinet Inc 3.03% $PAYC - Paycom Software Inc 3.00% $ESNT - Essent Group Ltd ===== 50.6% of $FFTY holdings Looks very familiar. Have I found the DF-ETF? Courtesy of ETFDB.com https://ETFDB.com/etf/FFTY/#etf-holdings&sort_name=weight&sort_order=desc&page=1
shoredriver: @Ajax4Hire $FFTY $INMD $BOOT $PCTY $CPRT $RH $CDW $OLED $EDU $EW $KL $EPRT $LULU $FTNT $PAYC $ESNT #etf-holdings >>.Fine ETF ..the only issues I have with it is that it only trades just north of 100,000 daily and option premium does not warrant selling for additional returns/income.....
lostsheep: $PAYC former high flyer looking for a place to land
Buzz: @lostsheep $PAYC yeah just got my wings clipped in it... just got in yesterday hoping the 200 would hold it "aloft" I'm all stopped out now..
issues: $PAGS getting pounded. Still hold "some&quot with stop $35;. $PAYC sold out last month. Still in $PAYX and $PAYS. They are just not "paying" off.
issues: $BX Private equity firms Blackstone Group Inc and CVC Capital Partners Ltd are seeking to hire underwriters for an initial public offering (IPO) of Paysafe Group Ltd that could value the payments processing firm at more than $10 billion, including debt, according to people familiar with the matter. Just what we need! Another payment processor to add to my list $PAYS $PAYC $PAYX $PAGS etc
issues: I don't see anything worth buying in the new stocks on the IBD this week: $CHGG $CVBF $HEI $JPM $OLED $PAYC $PCTY $SSNT $TKR $URI $WH
issues: @issues $CHGG $CVBF $HEI $JPM $OLED $PAYC $PCTY $SSNT $TKR $URI $WH Here's what stocks are eliminated from the IBD 50 this week: $ACGL $FHN $GLOB $NMIH $NOW $PAGS $QIWI $SYF $TEAM $WAL $WDAY. We hold positions in JPM OLED ACGL GLOB PAGS TEAM and many many more. Looking at these charts I would have thought IBD would have added some of the ones they eliminated and taken off some of the ones they added. I guess they are right to eliminate $FHN $NOW $PAGS $QIXI $WDAY $WAL But that's why I subscribe to SMM. The IBD's $FFTY isn't doing that good at all. $SSO is better by far.
issues: I put in stops on my top dog losers: $TTD $TWLO $OLED $PAYC $W. Anyone else have any of these? What are you doing with them?
DAN: ...
$PAYC -- breakdown.
$TWLO -- Top is in. Don't buy the Slope of Hope.
$ULTA -- still not working.
$AAPL -- Strong stocks look tired and in need of a rest.
A couple to consider:
$AUDC - Best breakout I've seen in a while. Twice average v ...
Bogeyboy: Stops paid off for me this morning. I was golfing and when I got to the office I saw that triggers were pulled on $SHOP, $PAYC, $AYX, $VEEV, $KL, $EXAS. My only snafu is I forgot to change number of shares on $AYX when I added to my position. Still holding 20 shrs. on that one. $SHOP is still half position for me with cost basis at $337. Hopefully it holds here are returns to the upward trend.
spmeyers: @Sluggo $PAYS try $PAYC instead
DAN: ...
$PAYC -- Hold this. It's working.
$INSP -- Needs more churning.
$MDB -- Alert $160
$TNDM -- Big rev growth. No earnings.
$BRO -- Wait for $36-$35.50. Alert $36
Requested Videos
$BLD -- "buy now or wait for 93.50?
$ATVI -- "It's f ...
bsafriet: $PAYS $PAYC A couple that were up today.
DAN: ...
4. $PAYC – tightening.
5. $TEAM – want to keep holding these stocks.
6. $FIVN – Already popped
7. $AMED – One we added on 2/4, but were stopped out for small loss.
8. $ZS – Healthy consolidation.
9. $MTZ – Phase 2 ...
Rickg: Check out $AKAM $CRWD $ICE $PAYC $LAUR $NUVA These are the only decent ones I could find that are not down. Oh yeah, $TTD got stopped out and I bought back on a big reversal..
Herb: @Rickg $AKAM $CRWD $ICE $PAYC $LAUR $NUVA $TTD $CRWD good-acting ipo
DAN: ...
DAN $AJRD $ALRM $ANTM $BEAT $BSTC $CYBR $DATA $EHTH $ETSY $EVTC $FIVN $FN $GHDX $GLOB $HLF $IIPR $MEDP $NOW $PLNT $TEAM $TNDM $TTD $TWLO $VEEV $WDAY $WING $WK $FTNT $OLLLI $PANW $ZS $COUP $PAYC $LULU $ULTA $ADBE $OMCL $AMED $PAYS
10:49 AM 08/0 ...
success: @DAN $AJRD $ALRM $ANTM $BEAT $BSTC $CYBR $DATA $EHTH $ETSY $EVTC $FIVN $FN $GHDX $GLOB $HLF $IIPR $MEDP $NOW $PLNT $TEAM $TNDM $TTD $TWLO $VEEV $WDAY $WING $WK $FTNT $OLLLI $PANW $ZS $COUP $PAYC $LULU $ULTA $ADBE $OMCL $AMED $PAYS @DAN . . . I have been putting the stocks removed into a separate watch list as you have removed them . . great job and thank you for all the hard work . .
DAN: @success $AJRD $ALRM $ANTM $BEAT $BSTC $CYBR $DATA $EHTH $ETSY $EVTC $FIVN $FN $GHDX $GLOB $HLF $IIPR $MEDP $NOW $PLNT $TEAM $TNDM $TTD $TWLO $VEEV $WDAY $WING $WK $FTNT $OLLLI $PANW $ZS $COUP $PAYC $LULU $ULTA $ADBE $OMCL $AMED $PAYS Thanks Success. Just wait until you see what we're working on. You're gonna love it!
spmeyers: @DAN $AJRD $ALRM $ANTM $BEAT $BSTC $CYBR $DATA $EHTH $ETSY $EVTC $FIVN $FN $GHDX $GLOB $HLF $IIPR $MEDP $NOW $PLNT $TEAM $TNDM $TTD $TWLO $VEEV $WDAY $WING $WK $FTNT $OLLLI $PANW $ZS $COUP $PAYC $LULU $ULTA $ADBE $OMCL $AMED $PAYS but do the % gains include action over earnings reports? that wouldn't be entirely kosher since in best case we'd have a half position.
Visit the Trading Forum to join in the discussion.
| | |
| --- | --- |
| Stock Price | $USD 296.66 |
| Change | 0.00% |
| Volume | 741,257 |
Paycom Software Inc is a provider of cloud-based HCM software solution delivered as Software-as-a-Services. It provides functionality and data analytics that businesses need to manage the complete employment life cycle from recruitment to retirement.
Request Video of PAYC
Already a member?
Sign in here.
Earnings
October 27th, 2020 - 2020 Q3 Earnings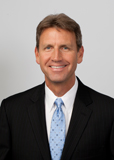 Dan Fitzpatrick
Stock Market Mentor gives you EVERYTHING you need to succeed in the market; all in one place. How easy is that? Dan Fitzpatrick and his elite community of traders share trading ideas, strategies and much more. Dan Fitzpatrick--a world class Technical Analyst, trading coach and regular CNBC contributor--gives you access to all of this with a 30 day trial membership for just $7.77. Get started TODAY and start trading better TOMORROW with the following premium content:
Nightly video Strategy Sessions with a game plan for tomorrow
Got a stock you want Dan to look at? Just ask.
Patent pending video alerts instantly delivered to you when one of Dan's trading signals is triggered. This is not your typical price alert. This is a short video explaining the action you need to take to make money. No more "Woulda, coulda, shoulda"
Access to over 72,800 stock analysis videos
Access an ever expanding library (72,800) of educational videos that will save you time and make you money
Join a team of friends and traders that have one thing in common; a burning desire to succeed.

Become a Member Today!
Gain immediate access to all our exclusive articles, features, how-to's, discussion group and much more...
Satisfaction Guaranteed!
Your Stock Market Mentor membership comes with a 30 day, no questions asked, 100% money back guarantee!