Revlon Inc. (NYSE:REV)
There are currently no videos for this stock.
To request coverage of this stock, please click the green request video box on the right.
Bands Volume 200 SMA 50 SMA 20 SMA Videos Alerts Articles Events

Motorman: @DrScience $HEAR $RELY $RSI $PLAN $SPLK $DMRC $NTNX $PSTG $SNOW $KIDS $VSCO $RMNI $CHPT $BOX $OKTA $AEO $BBSI $CCSI $VEEV $GEF $SGFY $INVE $HCCI $FOA $REV $BBY $TWI $GOGO $BIG $EYPT $BURL $UTZ $BJ $BF $KR $MEI $ABUS $CRAI $PASG $GMS $CNSL $ATRS $TTC $VIA #Earnings #Earnings These have already reported.March 2
DrScience: #Earnings tonight. Note those wide possibilities! $HEAR +/-18.5%, $RELY /-18%, $RSI /-17.4%, $PLAN /-16.1%, $SPLK /-15.4%, $DMRC /-13.9%, $NTNX /-13.4%, $PSTG /-13.4%, $SNOW /-13.2%, $KIDS /-11.9%, $VSCO /-11.3%, $RMNI /-11%, $CHPT /-11%, $BOX /-10.9%, $OKTA /-10.8%, $AEO /-10.7%, $BBSI /-9%, $CCSI /-8.5%, $VEEV /-8.4%, $GEF /-8%, $SGFY /-7.4%, $INVE /-7.2%, $HCCI /-5.5%, $FOA /-4.2% #Earnings tomorrow $REV /-12.8%, $BBY /-12.5%, $TWI /-11.7%, $GOGO /-11.6%, $BIG /-11.6%, $EYPT /-10.6%, $BURL /-10.4%, $UTZ /-9.9%, $BJ /-9.7%, $BF.B /-8.9%, $KR /-8.7%, $MEI /-7.2%, $ABUS /-7%, $CRAI /-6.8%, $PASG /-5.7%, $GMS /-5.6%, $CNSL /-5.6%, $ATRS /-4.5%, $TTC /-4.3%, $VIA /-3.2%
roddog101: $REV been jiggy last few, seen this thing blow upward before. ww imo
Sher: ...
What isn't working this year among consumer stocks? Returns in the mall scene and for cruise line stocks are still brutal even after the shutdowns ended in Q3 and some positive vaccine developments were announced. Also, all that staying at home has ...
PhooeyQuai: $REV oversold bounce appears to be stabilizing. Small position.
bRobert: $EL Beauty is the beast trade. Up 10% pm on raised guidance. Long Watch pin action $HELE $ULTA $REV $SBH
steve71: $REV Green today. A series of higher lows since August. Double top around 29. ER 3/21.
bRobert: @traderbren $ULTA $REV . interesting $HELE . too
steve71: $REV Down a bit, but much better in the last hour. Revlon has a very active buyback program. Maybe we're seeing that.
steve71: $REV Revlon continues a low volume ascent off the 50 dma. Just added at 25.60 to complete a full position. Why is it going up? I guess in a weak market this, Procter and Mickey D seem safe Revlon - Just the thing for putting lipstick on a pig!
steve71: $REV Added at the close 25.03 Chart is good - not perfect but better than most at this time. Low volume not so good
steve71: $REV BTO partial @ 23.74 and adding at the close. Revlon is up today on low volume. Trading at the bottom of a rising channel. On 11/9/18 shares jumped 22% on excellent earnings, guide and buyback plans. The chart completely filled that gap and is now rebounding.
gmj: @audrina0904 Re $EL don't forget to use $ sign before the symbol in the forum. Nice big b/o move this AM but will wait for a pb and bounce befoe I get in. Also watching the move in $ULTA and $REV.
Wolf: #Watching $GNC Big miss, down 20%, $REV Run up on Friday, down 1% pre-market, $GILT 20% run up in Nov, revenue miss Friday, $KEM Flag pattern.
Wolf: $REV Long @ 28.32
Wolf: $REV Out @ 29.65 1% gain 15 minutes, $GILT Out @ 9.70 2.6% gain in 15 minutes.
Wolf: $REV Watching for a failed rally.
bRobert: $ULTA $HELE $SBH $REV . Beauty is the beast trade weathering the storm. $DIN . Another food favorite along with $MCD . $JNJ . $LLY $MRK . Drug foxholes with dividends HMOs . Low volume pb from highs . $AET mh. Look for continuation of breakouts as the storm eases
steve71: $REV Possible short squeeze.
steve71: $REV Q3 ER Surprise .14 profit v. est. .40 loss. From Rev Shark: "Because Perelman already owns 84.65% of Revlon, the price he pays for the remaining 15.35% stub will not have a meaningful effect on his overall average price. So he can certainly pay a significant premium. Mittleman claims that current fair value should be from $50 to $100. But actually, market comparables would put the price target closer to the lower end of $40-50 at present. In reality, Perelman will attempt to acquire the remaining 15.35% stub as cheaply as possible. He may be able to acquire the final shares at $32-36. However, due to Revlon's very low public float and high short interest, the share price could easily overshoot on any positive update. Short interest is over 2 million shares even though the tradable free float is just 5.2m shares."
bRobert: $REV this beauty has a great chart and a $34. measured move target. Long
bRobert: $REV nice pop on volume. Power move . Part of my beauty is the beast trade with $ULTA $HELE $EL $SBH $REV target $35
bRobert: $REV 34% short 23+ days to cover. Long from below. Raised stops. top of range. Watching for breakout/short squeeze scenario
Dital: Dan though on $REV?
bRobert: $REV . Bounce off support. $ULTA . Still $310 measured move target. Long term hold.
bRobert: $ULTA $EL $REV $HELE Beauty is the beast trade. High targets. $ULTA $290/ $310 WEEKLY target
bRobert: $REV Very bullish chart. $31+ target . Added to beauty is the beast team $HELE $EL $ULTA $SBH BEAUTIFUL charts
JeffyJ: @DAN would $REV be a good hour of power candidate today or was that a missed opportunity?
JeffyJ: Curious if $REV is worth taking a position in.
DrScience: $REN $REV Today, the "R"'s have it. $REN in a VS with 23% short interest, $REV up 15% in a short squeeze with short interest 35%. Edit: Oops! $REN Not in a Volatility Squeeze. However, stock is NTB (None available to borrow.)
janner0814: @JJS http://tinyurl.com/hollywood-legendary-actress Here's a post that I'd gotten back in April, which got me to look more keenly at $ULTA. Just so happens @debeers had that informative post earlier today. $ULTA $AVP $EL $COTY $REV http://tinyurl.com/20150404-ulta-post
janner0814: The reason why I'm revisiting my former use of the Dollar & 4% breakout scans is that... it worked. Can't recall why I went away from it. Oh well, Dan's mentioned $ULTA last week (sector: personal SERVICES). Today $AVP caught my eye (in the personal PRODUCTS sector). Here's my TC2v7 view. (updated edit): I asked by wife about Estee Lauder & she said she likes their products... so I included it $EL in the blue rectangles). And I looked at the $COTY chart; looks bull flaggish... so that was also included. (update #2): getting an earful from the women in the household on this sector.... include Revlon ($REV). (@debeers---help!) @janner0814
Tim S: $DIS Q1 EARNINGS: $EPS $0.71 ex-items v. $0.76 est. $REV $11.34B v. $11.21B est.
Diana2010: $WLT - Just notice that $ACI earnings beat expectations this am. $EPS -.10 vs -.18 $REV 1.06B vs exp 997M The coals are all moving up. Perhaps a short #squeeze in the group today.
ginny: DDD. Met $EPR missed on $REV
gold2stocks: $SOHU - @Dan said to watch this as it has started trending up and earnings due out this am.....well.....EPS only in line, however looks like $REV missed as 1stQ NET FALLS 48%.....stock down big in premarket....ALA....He once again explained why we have NO EDGE, and there you have it.
gold2stocks: $QCOM - $AAPL - Qualcom beats on both $EPS and $REV but like so many others projected lower than expected forward guidance so it sells off immediately. Notice $AAPL sold off 5 bucks a share real fast too A.H. in sympathy.
gold2stocks: Earnings (INTC, $YHOO, $IBM - $INTC interesting beats on Rev and $EPS and selling off. Probably worried about chip and PC demand. $YHOO beats on both and buyers coming in....probably liking the new CEO has some to do with it too. $IBM beat on bottom line but $REV under......stock selling down. This will no doubt affect the tech sector on open tomorrow. Projections we find out later should be of GREAT interest from the conf calls. G2S
gold2stocks: SSM Cliff Notes - Thursday evening - 4/12/12 (NOTE: These notes done last night and $JPM JUST reporting beating estimates on both $REV and EPS).

Frame your risk reward! Risk at bottom of $PB and reward towards top of resistance.
Commonality be ...
skimamma: $REV too in the same space as EL
skimamma: $REV - An alternative to $EL which I have been long for a while. I was getting impatient but still held
CallaLilly: ...
$REV - Ronald Perlman is disgusting and this stock is where worms crawl. But. The beauty index (made up in my mind) is often good and it looks like it may just, in spite of how awful he is, poke up because look where it is - loser land:http://stockc ...
Golf77: ...
$ARAY EPS $REV
2010 .01 221
2011 .01 218
2012 .17 253
2013 No estimates
Loser

IRSG EPS $REV
2010 8.69 1393
2011 10.99 1666
2012 12.98 2160
2013 15.19 2483
Winner

I am not say you ca ...
jkricha: $AAPL - Consensus 5.38 $EPS on $REV 24.38B
Golf77: $BRKS Killer earnings. $REV 181 vs 61 $EPS .38 vs (.22) Street expexted .33 Stock should go higher. The company guided higher as well
ronald73072: $TWI - I am holding 1/2 position and have been waiting for pullback to breakout area to add. Earnings 10/28, I am in the industry and confident they will beat on $REV and EPS.
CallaLilly: $REV - doing very, very poorly ... can't find anything??? Hmmmmmmm. And what 's up with AGN? Is the beauty index down to EL?
CallaLilly: Good morning. A week that tested discipline and made small mistakes, bad entries, into stopped out - which means losing real dollars. Certain sectors that were the well-loved ones fell the hardest - that's what happens. Earnings, new iThings and grea ...
CallaLilly: $ULTA - it is a fine thing. It gets down to - can you have too much beauty in your life? I like $REV at this point and love the idea of making money - I loathe Ronald Perlman.
CallaLilly: $REV - really down (and I'd think it should bounce unless those good time days are all over - really really down) ... just saying. Come on goog and axp, do the right thing.
CallaLilly: $ULTA - thank you, just started. You mentioned it before and I think I didn't set an alert properly. Really need to study the whole field. I do own $REV but it's pretty high up and I do not like Ron Perlman, not a bit. Sort of sad that BFRM was taken out - it had the greatest potential growth but delighted too, lol.
CallaLilly: Stops, on ameritrade ... I release them and then consider when/how to put them on about twenty minutes into the open. Apart from selling everything last night, nothing would protect my stocks from the little nicks from a down pre-market. I hate looking at that but barring a Big Problem that doesn't exist, I think the uptrend will resume. And this may provide entries into those dreamy stocks we missed on. I did itsy tracking positions on two stocks I want ... $SKS and back in $REV, otherwise I just won't care and will forget. I'll see how they go and maybe I'll never get a full position.
CallaLilly: $STEC, $REV ... sold (just for cash to be prudent). Not so easy with a handful of #yieldhogs and biotechs, two dry shippers that are frozen in time (DSX, DRYs - I believe in @George, lol) and $MGM down low (well, down low).
CallaLilly: $STEC - honestly, you are so kind ... I hope it does well and steadily. Interesting to trade in and out. Strange end-of-the-year day. My bext stock is a fabulous bankrupt business and it popped up 25% today ... just strange. Tech lawsuits don't hurt but the beauty one, $REV (that horrible, horrible Ronald Perlman), faltered.
CallaLilly: $REV - Lawsuit filed December 24 alleging very bad things with Ronald Perlman's actions (http://www.reuters.com/article/idCNSGE5BN0B720091224?rpc=44). Loved the beauty index and its sharp rise up. Not sure if this is a very big deal or just a mild setback and time to just hold on. Love the idea of making money on this stock in particular; not a fan, not at all, of Mr. Perlman.
CallaLilly: $NWL - no, just been dying to use that line, lol. And I own $REV ....
CallaLilly: ...
In the Great Depression, women spent on perfume, silk stockings and lipstick. Last year they didn't but have come storming back with pent-up needs (I love what $REV just kept on doing in the last three months).

In my own family we have a producti ...
CallaLilly: Thanks Rainlily, I think I'll wait for one I understand (although I love $MEA for scrappy stuff). The beauty index is wonderful ... $REV is just beautiful.
CallaLilly: ...
Let's kill aapl, amzn, goog, bidu but let $REV and little ones live. (My beauty index is beating the tech out of the aforementioned, by the way.)

Mixed in with petitions to kill the trading tax is a petition set forth by $AGN and many other organ ...
CallaLilly: I don't know why I feel uncomfortable holding stocks ... my stops are insanely tight. Letting $MEA and $REV move with loose stops but that's it.
CallaLilly: Good morning, clicking for emails and $REV is beautiful.
CallaLilly: $REV - deliciously up another 1.70. BFRM is at the edge of being kicked away and it's all wrong that it slipped from earnings and all that growth. I wonder why? I absolutely know that vanity things, needle beauty, are outperforming old-fashioned surgical beauty. I should never begin a new thesis, just be thankful that something is working. (Oh and I absolutely know that $AGN is cooking with Latisse, and then it does have BFRM's competitor which is working too.)
rbrown2222: Junior- I am a narrow and deep player. Do not post a lot but have reduced my positions to 5. JCG, BARE, $REV, $AXP and KMGB( which is finally moving. Been holding for two weeks waiting on today) Full positions still in all. All are from +1.0 to +5.5 today. Much greater since I opened and built each position.
rbrown2222: KSS- Hi Calla, I agree with URBN. Strong @niche retailer. The hot cosmetics/fragrence retailer is Sephora. Sales and profit is through the roof and is how customers want to shop. Unfortunately hidden deep in a congomlerate and impossible to buy.JCP is developing Sephora inside of $JCP, but do not own enough of them to create an impact. I have shared in the current beauty category of BARE and $REV I am continuing the ride. Macy's have a $3.5B note due in first quarter. With cash on hand and projected EBITA for holiday, they project real trouble. They have not found any place to refinance and have slowed down payments to vendors. I believe the loss of Liz will hurt them. It still maintains a 40% + margin and a super loyal customer base. These are just my opinions, i could be wrong. Ron
CallaLilly: $REV - piecing in, long at 14.65, mental stop (loose) 13.93 $BID - piecing in, long at 18.65, mental stop (not that loose) 17.93
bobbybennett: $REV back to rbrown 2222 Just looked at REV. Why are they smoking up so high in the past week?
bobbybennett: $REV news

I think this is why retail is rising past 3 days:

NEW YORK (Dow Jones)--Companies are on pace to sell as much as $20 billion in bonds this week, as they stock up on relatively cheap cash ahead of the traditional post-Thanksgiving hol ...
CallaLilly: Biotech was the pity sector. It was. $XLV and $IBB moving on up and HGSI over resistance, $DNDN strong (and is absolutely a partnership waiting to happen), BFRM (vanity ... look at $REV, 'nuff said) good buy point after earnings beat and all growth, PARD is just pure danger up here in front of the FDA ... the good ones are strong. Just saying ...
CallaLilly: MissEllie. Perhaps because I understand fashion/retail, I don't buy the stocks. I've watched in amazement as so many have doubled or more and yet many are doing terrible business. Perhaps it's about laying people off and reducing inventory ... I just ...
CallaLilly: Small signs that something good is brewing ... from Women's Wear Daily Herm# s Sales Rise 10.2 Percent In Quarter $BID (Sotheby's) fall auctions began with lots of bidders, that hasn't happened in the last year, and many works went over the minimum. There were American bidders along with ROW people. And then that beauty thing - that $EL, $REV, BARE, BFRM,AGN all reported vanity is strong. Just anecdotal.
CallaLilly: So if you were doing the video tonight, what in the world would you say? Up, down, up, down, support, broken support ... I think I had two of the top winners, the movie stars, HGSI and $DNDN, and everything else is rather nuts. $LVS is completely nut ...
CallaLilly: Green - $REV, $EL, BARE, $AGN (BFRM a wee one just turned a penny red). Beauty.
phefner: ...
$REV Shark and others recommend a minimum size of $1,000 per trade. What ever fits risk tolerance.

Last - don't get greedy. Set shorter term targets for the upside and take the profit. The sell feature is your biggest advantage.

This all ...
Brick: ...
This prevents a non-subscriber from using someone's name & password.

RealMoney does not have a security feature because they want EVERYONE to view it. They are after EyE-balls. Hence their generous invitation to the .edu's. They want as many i ...
Brick: ...
This prevents a non-subscriber from using someone's name & password.

RealMoney does not have a security feature because they want EVERYONE to view it. They are after EyE-balls. Hence their generous invitation to the .edu's. They want as many i ...
Brick: ...
This prevents a non-subscriber from using someone's name & password.

RealMoney does not have a security feature because they want EVERYONE to view it. They are after EyE-balls. Hence their generous invitation to the .edu's. They want as many i ...
Visit the Trading Forum to join in the discussion.
| | |
| --- | --- |
| Stock Price | $5.95 |
| Change | 15.31% |
| Volume | 18,182,600 |
Revlon, Inc.is a cosmetics company. It manufactures, markets and sells an array of cosmetics, women's hair color, beauty tools, fragrances, skincare, anti-perspirants/deodorants and personal care products.
Request Video of REV
Already a member?
Sign in here.
Earnings
August 4th, 2022 - 2022 Q2 Earnings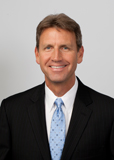 Dan Fitzpatrick
Stock Market Mentor gives you EVERYTHING you need to succeed in the market; all in one place. How easy is that? Dan Fitzpatrick and his elite community of traders share trading ideas, strategies and much more. Dan Fitzpatrick--a world class Technical Analyst, trading coach and regular CNBC contributor--gives you access to all of this with a 30 day trial membership for just $7.77. Get started TODAY and start trading better TOMORROW with the following premium content:
Nightly video Strategy Sessions with a game plan for tomorrow
Got a stock you want Dan to look at? Just ask.
Patent pending video alerts instantly delivered to you when one of Dan's trading signals is triggered. This is not your typical price alert. This is a short video explaining the action you need to take to make money. No more "Woulda, coulda, shoulda"
Access to over 87,700 stock analysis videos
Access an ever expanding library (87,700) of educational videos that will save you time and make you money
Join a team of friends and traders that have one thing in common; a burning desire to succeed.

Become a Member Today!
Gain immediate access to all our exclusive articles, features, how-to's, discussion group and much more...
Satisfaction Guaranteed!
Your Stock Market Mentor membership comes with a 30 day, no questions asked, 100% money back guarantee!