Ringcentral Inc. Class A (NYSE:RNG)
Bands Volume 200 SMA 50 SMA 20 SMA Videos Alerts Articles Events

issues: @JohnStockNewb I agree and as I look back at an old Yhoo portfolio of past sells I see the ones I missed include: $NVCR $VSLR $RNG ... but I also see there are plenty of losers that went way down!
JohnStockNewb: @issues $NVCR $VSLR $RNG I remember a lesson I learned years ago at one of my first tradeshows in Vegas (when meals were cheap), I won big on the slots - +2000. I played with it all this free money. Next day at breakfast I quickly realized that was now my money that I turned around and gave back to the house. From then on all winnings got stuffed in my pocket or socks and I only played with the money that I had allotted for that entire trip., which was never much. With stocks, I find at times I can give it back before I have a chance to stick it in my pocket.
Jeff3: $RNG up 14% on volume beating by $.05, beating on revenue, guiding Q3 EPS and revenue above consensus. Low volume of profit taking
debeers: @Jeff3 $RNG -posted on this winner yesterday.
Henry: @debeers $RNG Where is MY spelling police badge? :-) You posted on $RING a gold miner etf
Jeff3: $RNG Breakout. ATH.
rachel: ...
$RNG – is the pullback right to buy? When you take position?" Basing. Needs to churn for a while and be back above 50-day MA. Hard to buy before earnings.
$FTNT – Didn't keep up with software sector. Needs to rebuild and ...
rachel: ...
$RNG – popping from squeeze.
$HEXO – active in forum with Scott and other traders. Nice job!
$AMZN – look for higher prices from here.
rachel: STRATEGY SESSION NOTES 032619 COTD: $KL – stop below $32.00. $SPX – rangebound. Don't overtrade. $DJT – still holding at 10,000. Barely. $FFTY – tightening below 200-day MA $T – buy here? $GLUU – still working. $VNOM – Alert $34.20 $CPRT – Alert $60.30 $ANTM – GSL stock. Remove from list. Should not be long. Taking this off b/c of DOJ argument. $WCG – health care plans going lower. $UNH – sell $JD – holding nicely here. $YY – stop beneath yesterday's low. $TAL – still consolidating. Alert $36.50 $SQ – holding at 200-day MA. $RNG – Alert $110.50 $GG – request. Good volume here. You could buy it. $ADBE – request. Resistance at $270.
scottrades: $RNG They don't report Earnings for 26 days. Resistance in Red. Also not a PotStock.
bRobert: @scottrades $RNG $OKTA . No resistance. Pullback/bounce Blue sky . $87+ . measured move Report in March. No t players in the cloud/software space with similarly great charts and upside targets .Watching for pb/bounces eg . $WDAY . $PAYC . $HUBS . $AYX $GLOB $ZEN . $CRM of course . $DOCU Great base No shortage of good stuff to watch. $MDB . Swing trade . more Gift pullback % wise . I think the HMO group . has more upside. after a severe correction. $UNH $MOH . have had nice moves that have quickly corrected broken charts Blue print for the rest. $ANTM $CNC $HUM etc . $HIIQ . Small cap high beta play Medical equip/devices with upside . $ABMD . $ILMN . (TMO still a little in the tank),$ALGN . $MDT . others
rachel: ...
$RNG – building a base at $75. Would be careful here. Needs more work before buying.
$GMED – earnings selloff. Representative of this market.
tigerjohn8: $RNG don't know where I found this. But it looks like it's at a good buy point (50DMA). I'm giving it an initial position with a snug stop
JBed: @tigerjohn8 $RNG Sometimes you stumble upon setups. A couple weeks ago I typed the wrong symbol for Ross Stores and got RST (Rosetta Stone). The entry looked good, I bought a bunch, and it ended up gaining almost 20% in a week. Good luck with RNG. It has a good chart and it's a good, low-risk entry. In fact, I bought some myself just now. :-D
Wykeman: $RNG NH. Good volume. 100
Wykeman: $RNG great numbers..many upgrades, lower left upper right. Set it and forget it. $100.
Wykeman: $RNG lower left upper right.
bsafriet: $NVDA $SHOP $RNG $OLED $WDC awesome today! Was out most of day so I didn't take profits on $NVDA. Hope for a repeat soon. Long stock and call options.
DAN: $ETSY $RNG $CARB -- Good afternoon. Just a quick note about a few stocks to keep on your watch list.

Carbonite -- rah asked about this yesterday, but I missed the post. Sorry. It is up agan today, but this is a horrible time to buy it. It's up 4 ...
captron: $RNG - Continues its breakout. NP
gpburdell: $RNG Broke out today. I have been watching it but missed this move. Will see if it comes back in.
Gary: ...
$RNG – 50-day MA is support. Up 6% today. Regret can't be soothed by a late entry.
$PH – squeezing.
Growth Stocks (selected ones):

$ALGN – steep drop à Overhead supply.
$OLLI – earnings selloff. But still above ...
JBed: $RNG, $CARS, $EXTR showing relative strength in this massacre. Long stock.
issues: @JBed $RNG $CARS $EXTR Thanks for these. I looked at the IBD ratings and see $CARS is rated 58 cumulative and C for accuml. $RNG is better with a 98 B rating (cum/accum). Also in this group is wild rocket - $CHUBA. What a chart! But $EXTR is a real winner with a 99/A- rating. It is also in group 14 (computer networking). So of the three I would choose EXTR as a LTH. NP but seriously considering it. Thank you JBed - you done good! Real good!
JBed: $RNG breaking out RHRN.
JBed: #smallcaps Opened positions today (starter) in $GDDY, $RNG, $GDOT, $ENV. All had breakouts this week and (except for $GDDY) are holding their gaps and showing relative strength.
Shopaholic526: @JBed $GDDY $RNG $GDOT $ENV #smallcaps $VNTV is the best performing out of the Breakout group.
JBed: @Shopaholic526 $GDDY $RNG $GDOT $ENV $VNTV #smallcaps Wow, that's for sure. Thanks!
Bridget: This one just caught my eye. $RNG is coming out of consolidation on the weekly chart. It is also breaking to a new all time high, check out the 5yr chart. I have never heard of them before so I looked them up http://www.marketwatch.com/story/ringcentral-provides-healthcare-organizations-with-powerful-secure-communication-collaboration-capabilities-for-greater-patient-workforce-engagement-2017-02-17. They are expecting growth in the healthcare sector.
spmeyers: @Bridget $RNG yeah, nice on a pullback
DrScience: ...
$RGR, $RNG, $RVNC, $SKX, $STMP, $TREE, $TYL, $W

gphelps: $RNG - IPO strategy, trading at all time high. Extended above the 50DMA, but worth watching. @Dan, your thoughts? Thx.
DrChucky: $RNG - looks like it is breaking out. anyone familiar with this ticker? nice move up off the 50 day. A bit extended but at recent high and climbing out of the penalty box.
Visit the Trading Forum to join in the discussion.
| | |
| --- | --- |
| Stock Price | $USD 170.00 |
| Change | -0.11% |
| Volume | 978,022 |
RingCentral Inc., is a provider of software-as-a-service, or SaaS, solutions for business communications. Its solutions can be used in multiple devices including Smartphones, Tablets, PC's and Desk Phones wich allow communication across multiple channels.
Request Video of RNG
Already a member?
Sign in here.
Earnings
February 10th, 2020 - 2019 Q4 Earnings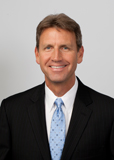 Dan Fitzpatrick
Stock Market Mentor gives you EVERYTHING you need to succeed in the market; all in one place. How easy is that? Dan Fitzpatrick and his elite community of traders share trading ideas, strategies and much more. Dan Fitzpatrick--a world class Technical Analyst, trading coach and regular CNBC contributor--gives you access to all of this with a 14 day FREE membership. Get started TODAY and start trading better TOMORROW with the following premium content:
Nightly video Strategy Sessions with a game plan for tomorrow
Got a stock you want Dan to look at? Just ask.
Patent pending video alerts instantly delivered to you when one of Dan's trading signals is triggered. This is not your typical price alert. This is a short video explaining the action you need to take to make money. No more "Woulda, coulda, shoulda"
Access to over 66,000 stock analysis videos
Access an ever expanding library (66,000) of educational videos that will save you time and make you money
Join a team of friends and traders that have one thing in common; a burning desire to succeed.

Become a Member Today!
Gain immediate access to all our exclusive articles, features, how-to's, discussion group and much more...
Satisfaction Guaranteed!
Your Stock Market Mentor membership comes with a 14 day, no questions asked, 100% money back guarantee!