Shoe Carnival Inc. (NASDAQ:SCVL)
Bands Volume 200 SMA 50 SMA 20 SMA Videos Alerts Articles Events

champ: $SCVL..HOD, Shoe Retailer...they will be reporting earnings on Wednesday, after the close.
champ: @debeers $BKE --- They report Friday before the open...Buckle-up, NP..Yet,...however First up to bat is $SCVL $KSS $LB $ROST and others....
debeers: @champ $BKE $SCVL $KSS $LB $ROST - pick for me is based on other than category.
champ: @debeers $BKE $SCVL $KSS $LB $ROST --- I like the Retail sector...and I have been in this sector for months now.
champ: $SCVL $DECK...HOD, the same on both of these Shoe Retailers...could be a Great Swing.
champ: $SCVL....happy Shoes.
DAN: ...
$SCVL -- Very illiquid name. This is NOT a day trading stock -- too difficult to get in and out.
$MODV -- Huge volume volatility pop. Alert $153
$XPEL -- High volume rebound off the 50-day moving average. Watch this on Monday for a breakout above ...
champ: $SCVL --- $56.15 -- #Shoe-Carnival, stock idea, they will be reporting their #Holiday-Season earnings, on Wednesday 3/24/after, could surprise, they sell #all Name brands Shoes and Boots, including Athletic shoes, like Nike. ~ They have retail stores locations in 35 states, plus they offer shopping on-line, with a large #E-Commerce business. ~ See their Website for all Shoes and Boot bands, plus all of their accessory items. ~ Low volume stock, with only 110,000 shares traded daily. ~ Shares held by Institutions is 75%. Short interest is around 10-17%. ~ This is an under the Radar type of stock, that should or could surprise on their Holiday earnings.
bRobert: $FL. breakout continuation. High base. cup. $43 $CROX. $72 breakout. nh $NKE $150. . breakout. nh $DECK. $300+. $SCVL. high base. Cup/flag $45 Foot fetish bull market
scottrades: Some #Earnings to be aware of this week: $ZM $DOCU $CRWD $M $CTLT $HOME $CPB $AVGO $SWBI $CLDR $HRB $MOMO $GSX $ZUO $MDB $MIK $SCSC $VRA $SPWH $WSG $PD $BBW $FIVE $GES $EGAN $CIEN $DLTH $SAIC $SMAR $AMBA $SIG $JFIN $TTC $DBI $SCVL $PVH $RGS $DCI $YEXT $IMAB $DOMO $CPRT
veghead: @scottrades $ZM $DOCU $CRWD $M $CTLT $HOME $CPB $AVGO $SWBI $CLDR $HRB $MOMO $GSX $ZUO $MDB $MIK $SCSC $VRA $SPWH $WSG $PD $BBW $FIVE $GES $EGAN $CIEN $DLTH $SAIC $SMAR $AMBA $SIG $JFIN $TTC $DBI $SCVL $PVH $RGS $DCI $YEXT $IMAB $DOMO $CPRT #Earnings Great work last week Scott. Appreciate all of your insight and observations. A true Guardian Angel for many of us. Thumbs up many times!
lostsheep: $SCVL testing the uptrend line for the 4th time since 3/18 and nearing the bottom of the range Below the 200 and 50 and no green candle
bRobert: @Bwhitty $CROX I don't wear them but I own them. in the If the shoe fits portfolio $DECK $SCVL $UA.
Bwhitty: @bRobert $CROX $DECK $SCVL $UA You own everything and if you don't own it you are shorting it! 🤣 But I own this one with you right now 👍
lostsheep: $SCVL bounce off the uptrend line working.
bRobert: @lostsheep $SCVL ai've never been to a Shoe Carnival. Long Like $DECK. $CROX. $UA. charts. as well If the shoe fits
lostsheep: @bRobert $SCVL $DECK $CROX $UA Toe cleavage gone wild
bRobert: @lostsheep $SCVL $DECK $CROX $UA Profiting from a foot fetish. Oh that cute pinky toe . All the way home These stocks can go toe to toe with anyone
lostsheep: $SCVL working towards the bottom of the box and uptrend line 200 still remains the top at the 200 and $30 not actionable yet
lostsheep: #Stimulus Saw this article. Not sure of it's accuracy. The clock is ticking is for many Americans who have fallen behind on their rent, with a federal moratorium on evictions set to lapse on Friday. That could put more than 12 million renters at risk of losing their home. One in 5 adult renters are behind in their rent. Even with another moratorium where does it end? Hopefully everyone got there TV at $BBY and shoes at $SCVL and can catch up. Maybe a bail out for landlords? https://www.cbsnews.com/news/eviction-moratorium-ends-friday-millions-at-risk/
bRobert: $SCVL $CROX $DECK If the shoe fits Look for pb/bounces Bullish set ups with upside np $GOOS $FIVE Watching
goldsheld: $SCVL getting hurt. Thoughts anyone?
bRobert: @goldsheld $SCVL Hurt? Paper cut....barely Just a low volume breakout Retest . for now. Breakout on HIGH volume Buy the bounce
bRobert: $AMZN Double top targets 50d with break ,< $2900 $SCVL $CROX $DECK Unphased by today's action Shoe ins for your portfolio $NKE squeezing . 50/200d $FL squeezing $UA breakout room to run to $13 $DKS breakout $60 target PB/bounces
bRobert: $SCVL Short squeeze potential $38 target 1
bRobert: @scottto_2 $DECK $SCVL $38/$50. $CROX. tight consolidation Retail is breaking out to new highs. Many things are set up to roll. $DG $TGT $WMT. $GOOS $FIVE. $CONN $OLLI +. $BBY. nh. Many names. $DKS. Fresh breakout.
bRobert: $SCVL. $38/$52 WEEKLY . Early poke out 10%. high volume move Shorts. 29%. np yet. Stalking. it 70%. upside. $CROX. $50. Long consolidation will bore you to death Alerts. . LOOOONG. WEEKLY base The longer the base............ $DECK. Same. Pinching > 50d. $250+ If the shoe fits
geotheo: Some #short news I saw that was interesting. Some I've seen & remember in the forum, $PTON, $CRWD, $MTCH, and $BBBY The list of stocks trading with short interest accounting for more than 40% of total float includes Peloton Interactive ($PTON), Gogo ($GOGO), Shoe Carnival ($SCVL), AMC Entertainment ($AMC), Match Group ($MTCH), Crowdstrike ($CRWD), Bed Bath & Beyond ($BBBY), National Beverage ($FIZZ) and Stitch Fix ($SFIX). Then there is the curious case of GameStop ($GME). The company's 10-Q filed a few days ago revealed 65.9M shares outstanding vs. 67.2M shares sold short as of November 29.
Herb: @geotheo $PTON $CRWD $MTCH $BBBY $GOGO $SCVL $AMC $FIZZ $SFIX $GME #short Thanks Geo
spmeyers: @champ $XRT $HIBB $BKE $FL $GPS $JWN $ROST $SCVL $M $URBN $LULU $GOOS $AMZN #Retail-Sector #On-Line-Sales #niche alas, I had to sell HIBB before earnings, didn't have enuf cushion
champ: @spmeyers $XRT $HIBB $BKE $FL $GPS $JWN $ROST $SCVL $M $URBN $LULU $GOOS $AMZN #Retail-Sector #On-Line-Sales #niche ---- Earnings are always a hard hold, I haven't been holding any stocks into earnings lately and in the past, if I do, it is always, a small gamblers position, really small. Some times, only 10 to 50 shares. But I held 1/2 size on $CTL... but out, for now.
champ: $XRT, #Retail-Sector, I'm reading the weekly summary ---- These reported, $HIBB, had a huge beat, $TGT, $TJX $BKE, $FL, $GPS, $JWN, $ROST, $SCVL, $LOW and these reported weak numbers $M, $URBN but are up off of their weekly LOD's, traders had entrie ...
Tuna: $SCVL potentially short sqz
DrScience: $SCVL up 20% on the open. 59'er possible.
baronp0329: Implied moves for earnings next week: $CRON 10.8% $CCL 5.3% $KBH 9.9% $FIVE 9.1% $RH 14.4% $HOME 14.0% $PVH 8.5% $NBEV 22.1% $LULU 10.9% $TITN 15.4% $LEN 8.7% $KMX 6.9% $PAYX 4.7% $SCVL 14.3% $CONN 17.9% $FDS 6.1%
mikespear: @baronp0329 $CRON $CCL $KBH $FIVE $RH $HOME $PVH $NBEV $LULU $TITN $LEN $KMX $PAYX $SCVL $CONN $FDS HI - thank you for your summary. I assume these are the moves the option market is pricing for? Are you doing any iron condor trades on specific stocks?
baronp0329: @mikespear $CRON $CCL $KBH $FIVE $RH $HOME $PVH $NBEV $LULU $TITN $LEN $KMX $PAYX $SCVL $CONN $FDS Hi Mike. Yes, the implied move is the % move that a stock price will go up or down based on a binary event (i.e. earnings report). Dan has a great tutorial video on how to calculate this subject. Go to the videos section and you should easily find it. No, I don't have any specific IC plans for next week's earnings. I leave the IC recommendations to @bridget or @dan.
JBed: $DSW $SCVL Shoe-shopping is starting to pay off.
spmeyers: @JBed $DSW $SCVL also $FL looking good; would like it a bit lower
JBed: $DSW $SCVL I went shoe-shopping this morning.
bRobert: @JBed $DSW $SCVL If the shoe fits......Long $WWW. $DSW .
spmeyers: $SCVL taking some baby steps in new shoes; low-risk starter position; earnings not til 3/28
champ: @CraigReynolds $SSO $FDN $KWEB $DJI $SQ $UGAZ $LABU $LABD #Day-17--- Because lately... I have only been day-trading and I'm also... only a short term swing trader.....meaning I might sell a swing trade on the open, or at anytime... if it turns on me. ...
champ: $SCVL---- OUT...took profits this morning.This is was my only red position today.
champ: $SCVL ...HOD...Retailer...one of my swing positions posted...holding size, for now.
champ: $SCVL @ $39....strong on news positive ...and they are at that conference...I'm holding a position.
champ: $SCVL...HOD.
traderbren: @champ $SCVL - yep, NP as yet.
champ: @traderbren $SCVL --- All entries are #really-hard...because everything is zig-zagging.
champ: $LULU $PLCE $GOOS $SCVL $DRI --- These companies and many others are at a Conference today 1/14-16th...$LULU is the first to guide higher...I added to this one this morning....watching the others.
Gary: ...
4. $SCVL – Alert $40
5. $KDP – Alert $27.15
6. $ORLY – Alert $350
VIDEO THREE:
1. $AAPL – stalling at 20-day MA.
2. $NVDA – looking good. Alert at $147 triggered.
3. $FB – still holding.
4. $CGC – Six adva ...
champ: $SCVL @ $33 #Shoe-Carnival ---- #Day-1 off the recent low, a little news today, about new buy backs.. ER were on 11/15... they had great earnings and they also #guided higher....might work, don't really know.
spmeyers: @champ $SCVL #Shoe-Carnival #Day-1 #guided agree, one to watch
rachel: ...
$SCVL – flush before earnings. Watch tomorrow. Big gaps shouldn't be bought.
$IYZ – telecom stocks
$LITE – oversold rebound...rubber band snapback. This is what it looks like over the next few days.
$UBNT – noted tha ...
woodman: @Wykeman $OLLI - $SCVL is acting similarly, but it reports tomorrow amc.
rachel: ...
$SCVL – failed breakout.
$SQ – holding up. Keep an eye on it. Would not sell here.
$CRM – c/c to SQ. Same pattern. Stocks are "broken". Only question is whether they're going to repair here.
$AAP – brea ...
ypj1948: @Dan $SCVL - It is currently trading @ $ 43.The quaterly results will be due on 11/15. Do we hold on to the stock. My buy price was $ 41.2
DAN: @ypj1948 $SCVL That's y our call, ypj1948. Holding a stock you are TRADING over earnings is a risky proposition. I use all caps for "Trading" because it's different if you have a long range view of the stock. In that case, you necessaril ...
ypj1948: @DAN $SCVL Thanks Dan
woodman: #Consumer Defensive/Cyclical stocks working again today, e.g. $OLLI $DLTR $M $DSW $ROST $DG $KSS $BOOT $SCVL $LB $PLCE $ULTA $MCD $WMT $TSCO $JWN ... you get the picture.
champ: @audrina0904 $ULTA --- Just make a list on stocks ...you think could bounce...I have been posting that this really moves all over the place....because retail traders like the name, they just don't know how too trade the name and neither do I, most of ...
Gary: ...
4. $SCVL – breakout, but settled back down. Watch this for a while. A move back above $42 would be good.
5. $AAP – earnings 11/13
From This morning:
6. $ULTA – Gap and reverse. Big engulfing pattern. Raised guidance today.
7. $ ...
champ: @mopick SierraJW ---- #Retail-Positions are mostly on hold. for now. You know I was thinking about that and I'm also working on a list for myself... daily...I keep fine-tuning it. My 2 largest positions in the sector are... $GOOS and $DLTH, see my #i ...
mopick: @champ $GOOS $DLTH $OLLI $M $UAA $LULU $PVH $KSS $SCVL $TJX $PLCE $ROST $TSCO $BURL #Retail-Positions #info-posts #Market-Timing #after #Political-reasons #guess #hold #Good-Luck #Please, thanks, Champ!! I know you've been "championing" $GOOS & $DLTH. Need to check and see what a good entry might be.
DAN: @champ $DJI $GOOS #new $OLLI and $SCVL can also be watched. They're both pretty firm in this volatile environment.
captron: $SCVL @ Dan Are U looking for just a couple bucks on this one?
champ: @DAN $DJI $GOOS $OLLI $SCVL #new ---- I have a new position yesterday in $OLLI, I'm thinking about adding....can't help but to like the stock. But it looks like $GOOS, could really #OutPerform, when they wake-up in Canada, from their Pot high. The news flow is really positive, they moved into China, with 2 new locations, a #Tariff free stock. There on line business is on the move and all returns are freight free. They just open-up another #New-manufacturing plant, with up to 700 new employees, in Winnipeg, Canada, 128,000 sq/ft...right next door to their other 2 other manufacturing facilities. See their website, on this stock idea, for the #Holidays, entry could be now or never, could run away...??...entry positions to start....it is getting cold out there.
petros06: $HIIQ, $JWN, $SCVL and $SFM. First Green day for me in too long. Small positions, tightening stops.
rachel: ...
$SCVL – starting to work its way out of the consolidation.
$UAA – can't chase this now. Good earnings...maybe they're going to get Kaepernick's girlfriend to model.
$WMT – working well after a pause yesterday.
$R ...
woodman: $SCVL - another one holding up well - moving across the 50 day.
traderbren: $SCVL - looking interesting here. NP.
spmeyers: @traderbren $SCVL yes but volume is very low
rachel: ...
$SCVL – Needed more time to tighten up and form a base. Not where I want to be now.
traderbren: $SCVL - edging up here. NP but my alert triggered.
bnnybklyn: Anyone else get into $SCVL ? Good trade so far thanks @Dan. Raising stops, added along the way.
ypj1948: is it ok to buy 50 shares of $SCVL, or do I need to buy a minimum of 100 which is the bid/ask lot? Will it be easy to sell a lot of 50 shares?
ypj1948: @bnnybklyn $SCVL - is it ok to buy 50 shares of $SCVL, or do I need to buy a minimum of 100 which is the bid/ask lot? Will it be easy to sell a lot of 50 shares?
infocus: @ypj1948 $SCVL Sure, you can buy any number of shares; no minimum. Same on the sell side.
ypj1948: @infocus $SCVL - what is the stop you have used? $37.55?
bsnceo: @ypj1948 $SCVL you can usually buy whatever amount of shares you wish. A round lot is 100 and before electronic trading it was more efficient in the price spread to use round lots.
DAN: @bnnybklyn $SCVL Great job, bnnybklyn. Working really well today. Great entry.
bwcarnation1: @ypj1948 $SCVL you can buy odd lots during regular market hours...check volume on any stock to see how many shares usually trade so that you know if you are buying into a stock that is very liquid (lots of shares trade daily) or thinly traded (not many shares trade daily)
StockMarketMentor: A Price Alert has been triggered for $SCVL Shoe Carnival Inc.. Click here to view associated video clip: http://stockmarketmentor.com/stockanalysis.html?ticker=SCVL&clip=106970
infocus: @ypj1948 $SCVL I don't have a position in that stock.
Reif99: $XRT (Retail) holding up. $OLLI $WMT $SCVL $JWN
gig1: @bnnybklyn $SCVL Yes, thanks Dan!
debeers: $SCVL vs $BOOT- lets call one A and one B.
Now A has 76% insti ownership with 22.1% short interest. it is up 49.61% year to date. Neither JPM or KKR has invested in it
Now B has 117% insti ownership and 13.7% short interest and is up as a proven per ...
spmeyers: @ypj1948 $SCVL 50 shares no problem
spmeyers: $SCVL couldn't hold the breakout, alas; out
champ: $SCVL ---- @ $40.00 ---- I added a trading position, 15 minutes ago at $39.65....I expect this stock to zig-zag, as it climbs higher, the stock is really strong, especially in this market. I'm guessing that this stock should move up even more before earnings on 11/17/A/unconfirmed, should have a earnings run.
JBed: @champ $SCVL Thanks - in small @ $39.77.
champ: @JBed $SCVL ----Yes, small...all entries should be small.
rachel: ...
$SCVL – I would avoid this. Didn't do bad today…but the market doesn't reward bulls.
$OLLI – stay away here. Where's the upside…vs. the downside.
$ALGN – massive selloff. Missed $EPS and Rev estim ...
DAN: $SCVL holding up nicely today.
rachel: ...
$SCVL – holding up ok. Watch this for a breakout above $40. Alert $39.90.
$TRHC – very solid. Not reacting to market volatility. Watch for breakout above $82.40. Alert $82.20
$VICI – the alert was at $21.85. But good rebound o ...
champ: $SCVL this was on my #Bounce-List...so because of @Dan...I'm Spec long on the open.
CraigReynolds: @champ $SCVL #Bounce-List If it shows more life and 35% shorts, 18 days to cover, could get interesting.
champ: @CraigReynolds $SCVL #Bounce-List ---- Yes, a few started to cover....still early.
DAN: @champ $SCVL #Bounce-List Looking good, champ.
rachel: ...
$SCVL – squeezing. Could work. Alert $40.
$TRHC – also could work, though still needs to tighten a bit. Good close.
$GKOS – needs to tighten up.
$HCC – worth watching.
$KZR – good uptrend.
$VICI – Alert at $21.8 ...
Visit the Trading Forum to join in the discussion.
| | |
| --- | --- |
| Stock Price | $USD 33.73 |
| Change | -3.13% |
| Volume | 673,652 |
Shoe Carnival is a family footwear retailer, offers customers an assortment of moderately priced dress, casual and athletic footwear for men, women and children.
Request Video of SCVL
Already a member?
Sign in here.
Earnings
November 17th, 2021 - 2021 Q3 Earnings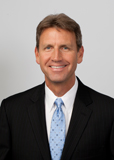 Dan Fitzpatrick
Stock Market Mentor gives you EVERYTHING you need to succeed in the market; all in one place. How easy is that? Dan Fitzpatrick and his elite community of traders share trading ideas, strategies and much more. Dan Fitzpatrick--a world class Technical Analyst, trading coach and regular CNBC contributor--gives you access to all of this with a 30 day trial membership for just $7.77. Get started TODAY and start trading better TOMORROW with the following premium content:
Nightly video Strategy Sessions with a game plan for tomorrow
Got a stock you want Dan to look at? Just ask.
Patent pending video alerts instantly delivered to you when one of Dan's trading signals is triggered. This is not your typical price alert. This is a short video explaining the action you need to take to make money. No more "Woulda, coulda, shoulda"
Access to over 83,200 stock analysis videos
Access an ever expanding library (83,200) of educational videos that will save you time and make you money
Join a team of friends and traders that have one thing in common; a burning desire to succeed.

Become a Member Today!
Gain immediate access to all our exclusive articles, features, how-to's, discussion group and much more...
Satisfaction Guaranteed!
Your Stock Market Mentor membership comes with a 30 day, no questions asked, 100% money back guarantee!