Alibaba Group Holding Limited American Depositary Shares each representing one (NYSE:BABA)
Bands Volume 200 SMA 50 SMA 20 SMA Videos Alerts Articles Events

champ: @issues $LOW $HD $NFLX --- Had more than a few stock to short this morning...on that negative news....these were 2.....$BIDU and $BABA...but for #Day-Trades-only...need to be ready....need to work on timing and timing never works without a short-list. Good-luck!
issues: @champ $LOW $HD $NFLX $BIDU $BABA #Day-Trades-only So how did you do? Make lunch money?
champ: @issues $LOW $HD $NFLX $BIDU $BABA #Day-Trades-only --- Know new Day-shorts this morning... but I did take a few new spec positions...this was one...$PCG
champ: #Market-Directions, is anyones guess but I'm still a cautious short term bull....but only one day at a time. However, after Tuesday I might turn a little more positive....maybe 2-days at a time or even maybe weekly, for the next few weeks...because o ...
bRobert: $TCEHY Longer term hold. Measured move to $52 Don't stare at it too closely. Scale in/ Let it breath $BABA Healthy action Looking for this to move up into earnings. This could really run once the $160's resistance is in the rear view
champ: $KWEB...HOD ...this is one of my swing positions....and I'm swinging because of the news that I posted about...on that high level Chinese trading team, that will be coming to the U.S. I have also been trading $BIDU and $BABA...all positions that I post on...I'm holding positions, unless I post..NP.
champ: $SSO $FDN $KWEB $BIDU $BABA..... Took full profits on these positions because of the #Huawei-News. Took partial profits on $GS and $MS.
DAN: Good morning. I am suffering from an acute case of gout (though I'm not sure there's any other kind). It is the most painful thing I've ever dealt with, and I keep looking under my desk to see if there's someone stabbing me with a rusty ice pick. ...
bRobert: $BABA $EDU others in $FXI related Nice pullback/bounce.
champ: @bRobert $TCEHY --- I took profits, I posted that I had a position. I'm having a hard time swinging these type of positions...$BABA and $BIDU...in China...because the markets can really be jumpy on the China positions...day-trading positions and with very small swings..if I swing.
bRobert: @champ $TCEHY $BABA $BIDU TCEHY bottomed early in October and has good price action and technicals. Easier to hold. $BABA is the high beta play
champ: @bRobert $TCEHY $BABA $BIDU --- I agree but I don't like swinging...Chinese risk. I did have great profits on recent moves....and I also took profits on my new swing in $KWEB, today.
bRobert: @champ $TCEHY $BABA $BIDU $KWEB A lot of beta. More fun if you ride the right side of the wave
champ: @bRobert $TCEHY $BABA $BIDU $KWEB --- Here you go again...I'm mostly short term, been posting about that... for months now. I understand what you are saying...and you can do what works for you, thats find we me. But please listen...I'm going to do wh ...
bRobert: @champ $TCEHY $BABA $BIDU $KWEB #guess #Trust-me #Day-12 You misunderstood my post. I know and respect your trading style, time frame and skill level. I never tell a good fisherman how to fish. I have a full time job outside of trading. Except for a few trades, this market requires one's undivided attention in order to safely put significant amounts of cash to work. I'm waiting for the right situations to develop in my time frame. I was off this week. I scoured many charts, and took advantage of a few shorter time frame trades that I could baby sit.
bRobert: $BABA . Measured move target 1 acquired from double bottom.
champ: $DJI..up 100 points.....needs to hold this level. Spec entries are looking better now..... $SSO $FDN $LABU $GWPH $CRM $BABA $SQ $ROKU $BA .....it is all about timing.
bRobert: $BABA . Sold some on pop. Looking for higher low on pb/bounce to add. Familiar theme today
bRobert: $BABA . W . Double bottom trade continues. $155 . measured move target. Look for pb/bounces
champ: @bsnceo #Bloomberg-news #always #Bloomberg --- Anything is always possible...they are spinning the negatives...I alway watch the news, not the spin...briefing.com is where I get my news and it is positive...on the China trade talks...but things could go south but not likely...the news is positive. Watch the Chinese stocks...and if they turn, then you will know something could be negative...like $BABA and others.
champ: $HD $LOW $BABA ...all are working, for now.
champ: $BABA..HOD
champ: $DJI ...just a great day for profits...but because of risk-magement, I took the nice $$$'s on spec day-trades positions and 1/2 off on most all positions...but not all...because I was holding size. Still swinging part or all on....$HD $LOW $AL $NAV $ ...
champ: $BABA $URI....HOD
kt4000: sold my $BABA and $FB picked up in the depths of despair yesterday.....
champ: $BABA..up 7.8% or $9.00 ...Outperforming in the $FXI sector...name recognition...all the others are lagging...like $BIDU...but I'm holding $FDN. However, $JD is also strong.
kt4000: Added $BABA here for a quick swing trade
champ: $BABA...is another trade I'm in...I have also posted on this stock.
bRobert: @champ $BABA Low risk trade . Double bottom. with stop just below.
rachel: ...
$BABA
$BIDU
bRobert: $YY $BABA $ATHM $BILI Charts of many Chinese stocks looking constructive. Bottoming action and trading above the 50d. Dipping toes. $BIDU double bottom with positive divergences.
billfumick: #Long $BABA off the 50.... Lets see if she bounces :-)
dcphinney: $BABA total pain in the butt this year, but nice stair step off lows.
Gary: ...
13. $BABA – buy stop above $170
14. $BIDU – buy stop above $197

Requested Videos
15. $YUM – I would sell this. Gap to new high and a reversal. Sell into strength.
16. $CNC – Time to sell this b/c it's at resistance. ...
steve71: $SINA $NTES $JD $BIDU $BABA Weirdly, the Chinese buffet is green. Someone is looking for a positive outcome.
traderbren: @steve71 $SINA $NTES $JD $BIDU $BABA - yes, I was also taking a look at the smorgasbord of goodies. Interesting.....
baronp0329: Watching $KWEB. Nice move on the components: $BABA $BIDU $JD $SINA $WUBA $ATHM. Guess some people are expecting for good news from G20. Starter position at 43.20.
jeffslm: $BABA - This should have a decent pop if the trade rhetoric is favorable. Long
emi: $BABA - does the daily chart look like a bear wedge?
issues: @emi $BABA It sure looks that way to me. But depending on what happens with Trump and Pres She of China it will pop or drop on Mon.
champ: @Robert1965 $APA $APC---- Know not really but I like both and I have done the work on each...and I'm watching others....but entries were this morning....and everything looks really positive on this turn, for now. I'm not really swinging very many positions, in the energy sector, for now and as you know I follow all the News in this sector very closely....and if I do swing, they will all be small in size....but I'm holding size for now. My problem is I have many targets in the energy sector. This is only Day-1 on $ERX and $UWT, for me. You and I have really did well in the energy sector, in the past. For now, I'm mostly swinging positions in the Retail sector. However, I have been posting about my high risk China positions...$FXI $TCEHY $KWEB and $BABA....and all are working today.
champ: $FIX $TCEHY $KWEB $BABA ----- $DJI 25,413 up 124 points, not a bad close. Short traders covered going into the close, as expected....and day-traders took some profits and dropped the markets 55-points, just like they always do, on a Friday, in the la ...
champ: $BABA took profits thus morning on the high....but watching for re-try and I rolled a lot of those new $$$'s into $GOOS.
champ: @bigbartabs --- I'm going to swing my same positions ...$FXI$TCEHY $KWEB $GOOS....and I added back $BABA.,..small size....will swing part on $AMZN
cb: @champ $FXI $TCEHY $KWEB $GOOS $BABA $AMZN long AMZN
champ: $LULU $BABA $TCEHY $KWEB ---- Posted on these yesterday....and I'm holding positions in these also, could keep working, with a little more news on trade, news flow started yesterday and I posted that news.
Brian_M: @champ $LULU $BABA $TCEHY $KWEB I agree and also have a position in $BABA. It had some positive divergences on the last low prior to earnings. It made a higher high in RSI and the 3rd deviation of bollinger bands. This may also be a start of a higher low. As long as trade talks don't go south I think this will do well.
champ: @Brian_M $LULU $BABA $TCEHY $KWEB ----- Yes and as we know all positions start out as #Spec...but I'm holding profits for now, not large but profits could really pick-up, with the right news, will see if this continues, I trying to get a ahead of the G-20 meeting. Plus retail sector...$XRT....could be the next sector, to start a nice move. #Guess-trades.....also I posted, keep a eye on $UWT. Also I have been posting, I don't like this market....but I'm watching for any #opportunities, that might pop-up....let me know if #you see any, or anyone in the forum, team work....#Works.. LOL.
champ: @bigbartabs $XRT $TCEHY $TTD $LULU $PVH $BABA --- For now, this ETF.... $XRT is down $1.50 off of HOD...which could be positive because entries are looking a lot better in... the sector....can't really be in any-hurry, just let the sector continue th ...
champ: $TCEHY $KWEB $FXI $BABA .... Larry Kudlow, said talks are going on with #China....I'm watching....took profits on $VXX on the turn because of that #News...I'm in 3 of these positions for ...high risk #Day-Trades.
Wykeman: $BABA broke last years record singles day sales. Use to be #CNBC would be talking about this all day long. Even had a ticker on the TV showing the real time sales...now they don't even mention it. NP just sayin..
CraigReynolds: @Wykeman $BABA #CNBC Fox news talked about the happening this morning and said story started 3 weeks ago and posted in first 30 min the previous 3 weeks sales. Record. Great marketing from someone and nobody has any idea according to talking heads.
rachel: ...
$BABA – had a great sale…and stock is down. Not good.
$V – Down
$WTW – short was really on Friday.
$ALGN – this can fall a LOT farther. It was first to market, but it didn't slam the door to competition. Almos ...
champ: $SQ $BABA ...both working for now
champ: All of China's markets, are also...all up...I have a buy-list ready...took profits on $BABA today, posted earlier, I was watching, also on that post was $CVX and I'm swinging a small Spec with $XOM, that could be dumb...because of earnings, in the morning, is why I took profits on $BABA. You never know, what is going to happen, in China, with over night swings...but I have a good guess, what is going to happen now.....and I have a plan ready.
CraigReynolds: @champ $BABA $CVX $XOM Crazy. Just got up expecting the worse. No understanding at all with this world market. Just flow with the punches.
champ: @CraigReynolds $BABA $CVX $XOM --- That is what I have been posting about...and that is exactly what I always do Craig, is I try to do the best that I can and I always go with the flow. I always try to keep it #real-simple, when the markets are moving up, I'm in and when they are moving down I'm out...but I will always talk about, my #guess... on market direction and stocks, thats the fun part but it takes a lot of work, to make a guess. Good Luck today, but I always find, that the harder I work, the luckier I get.
CraigReynolds: @champ $BABA $CVX $XOM #real-simple #guess Thanks for posting stocks you are watching, investing in and out. Learning a lot from news you post. Learning to flow with whatever happens in the market and act/react accordingly.
champ: @bigbartabs $DJI #up #Market-Direction --- Just waiting to see how the markets open, after $AAPL and $BABA...for sector direction.
Brian_M: Did some just say there is a China trade deal the Chinese stock reversed hard a few minutes ago... $BABA, $BIDU, $IQ
success: @Brian_M $BABA $BIDU $IQ big rebound in $DOW at 2:30
DrScience: @Brian_M $BABA $BIDU $IQ According to Benzinga, "Trump Says Will Have Dinner With China's Xi At G20 And Will Discuss Trade." Of course, his Twitter feed shows a -- well -- picture of 45 with the caption "Sanctions are Coming Nov 5". I can't wait for the movie trailer at the theater this weekend!
Brian_M: @success $BABA $BIDU $IQ $DOW Interesting $BABA is starting to roll over again. Pretty annoying when you have puts and the stock rallies almost $4 in 3 mins
Brian_M: @DrScience $BABA $BIDU $IQ Never a dull moment with him
champ: @DrScience $BABA $BIDU $IQ ---- What time was that Tweet..? Iran sanctions....Nov 5th. Something #bounced the markets.... the G-20 dinner is really positive news, for the markets, for sure.
champ: $BABA ...dancing....they report earnings in the morning, along with $XOM and $CVX
rachel: ...
2. $BABA – earnings tomorrow.
3. $ANET – big jump in earnings...right back to the 200-day moving average. Potential 59MT – short?
4. $WTW – selloff. Maybe capitulation tomorrow at $60?
5. $XRT – firming up. Still und ...
champ: $BABA $XOM ---- I posted that these 2 stock report earnings tomorrow, I was #Wrong they report next Friday...11/2
Wykeman: #China Chinese stocks are popping this am. Not sure if I trust them. $YINN $BABA $YNDX $KWEB $YY
mrmike: @Wykeman $YINN $BABA $YNDX $KWEB $YY #China $BILI looking constructive. Anyone following?
champ: @traderbren $DJI #if ---- I understand....I got it....your the stick-man and your just waiting for customers to show up at your table. The markets are still looking for direction...traders are in charge, for now....and they are doing the zig-zag dance, taking away market gains. $BABA is still strong....and my China stocks, on my #watch-list, are all still very strong....all are up.
rachel: ...
$BABA – still going.
$BIDU – still going.
$GLD – little flag. Still not my trade.
$KL – this has been working. A bit late here...but a stop below $20 would work.
$FANG
$NFLX – support at $330. This is not a trade you ...
champ: $DJI ...LOD is in, is my #guess, this could be just a trading dance, that is going on. $BABA is powering up....
RedLeaf1: Vanguard website cannot get a quote for or trade $BABA. The Vanguard phone line 800-992-8327 is closed for "routine maintenance" during market hours. Unbelievable.
Henry: @RedLeaf1 $BABA bid ask is 143.04 143.06 vol is about 1/3 daily average H=144 L=142.5
RedLeaf1: @Henry $BABA Thanks, Henry. I just wish Vanguard would let me enter an order to sell my last few shares.
RedLeaf1: @Henry $BABA @Henry $BABA Thanks Henry. Finally got through on the phone and sold near the day's low. Argg.
BobbyG: $BABA got a reiteration buy from Goldman. Helping this beat up stock. I have some underwater LEAPS with a little under a year left. Just waiting on year end, no hurry.
bRobert: @BobbyG $BABA Consider Call Spreads . Nice hedge. Considerably lower costs . and % return.
Gary: ...
12. $BABA – Zoom out. Still in a downtrend. Trying to find a bottom, but the moving average matrix is all wrong.
13. $LLY – "Tight squeeze. Good time to start a position?" Not for me b/c it's too high. Too extended to ...
traderbren: $BABA - BTC Oct $150 Put @ 0.55 Originally STO at $3.86
steve71: @traderbren $BABA Very nice.
traderbren: @steve71 $BABA - Thanks! Didn't want to hang on and squeeze more out of it.
bRobert: $BABA W bottom $182+ target with a sustained move >$167 . Long via leap call spreads.. The bearish WEEKLY h&s top recently acquired its $150 target. I WATCH for potential counter trends to develop after major chart patterns have completed. $RHT completed a bearish h&s top on the daily to the $134 area. It has now formed a potential double bottom and I will look for a counter trend to take hold as a trade or a longer term investment.
jwstich: @bRobert $BABA $RHT I believe Cramer said that $RHT will be on Mad Money tonight. Not absolutely certain.
bigbartabs: @champ $EEM $CQQQ $BABA $BIDU $OSB #Bloomberg #FANG ... 9/11/2001... what a day. I mentioned before that it was also our 25th Wedding anniversary. Being in the computer services business at the time... that brought some long days of re-visiting all ...
champ: @bigbartabs $EEM $CQQQ $BABA $BIDU $OSB #Bloomberg #FANG --- On your other post, yes....your right we didn't have any smoke at all but we did get a slight haze on one or 2 days. The last time I was at Whiskeytown lake, was on 9/11...2001. I should h ...
baronp0329: @bwcarnation1 You're right...took profits remaining 1/2 positions on: $EEM, $CQQQ, $BABA calls, $BIDU calls Don't want to worry how China market will react over the weekend.
champ: @baronp0329 $EEM $CQQQ $BABA $BIDU --- I took profits also on the ETF....but China should not really have very much movement because their markets are closed and they will not open back up, until Sunday night...U.S.....and a #Bloomberg article, doesn ...
bigbartabs: @champ $EEM $CQQQ $BABA $BIDU $OSB #Bloomberg #FANG ... ditto... this new news media model, of reporting news, using unnamed sources, is a bunch of BS in my opinion. We traders and investors have to rely on things like news. News that actually news. Unnamed sources just gives lazy news reporters a pass to report fake news. Which in turn leads to more lazy news reporters. I sure hope that gets fixed soon.
champ: @bigbartabs $EEM $CQQQ $BABA $BIDU $OSB #Bloomberg #FANG --- Yes, it forced many of us to take profits on our Chinese stock and ETF's today, we would of had a few more days or maybe even a week or more left. I agree because there is really just way too many news reports and books, with unnamed sources. For those of us who trade off news, we just need the facts... please, without all the BS....but I'm afraid that is not going to happen anymore because of Politics, it has gotten way out of hand. It is getting close to cocktail hour, up their in the foothills, I'm guessing. Did the smoke clear out up their..?
bigbartabs: @champ $EEM $CQQQ $BABA $BIDU $OSB #Bloomberg #FANG ... clearing up... yeah, it finally did clear. I think we had a month where we never saw the Sierras. Way out of the ordinary. The sad thing is all we have lost this summer. A LOT of my old sto ...
gwenzee: @bigbartabs $EEM $CQQQ $BABA $BIDU $OSB #Bloomberg #FANG The saddest thing is that so many of these fires were started by arsonists. Hanging by the testes would be too good for those scum. IMHO
champ: @bigbartabs $EEM $CQQQ $BABA $BIDU $OSB #Bloomberg #FANG --- Whiskeytown Lake is the most beautiful lake, I ever been fishing on. I caught the largest spotted bass, I ever caught, under the bridge, in 110 degree heat, 9 1/2 lbs, thats big for a spotted bass. The area is really beautiful...and one night their was a mountain lion in my boat. The last time I was up there was on 9-1. Same to you...have a nice weekend...
bigbartabs: @gwenzee $EEM $CQQQ $BABA $BIDU $OSB #Bloomberg #FANG ... roger that. Would be too good for both scum and scrotum.
bigbartabs: @champ $EEM $CQQQ $BABA $BIDU $OSB #Bloomberg #FANG ... were you on the lake that weekend? I drove up to the visitors center to see the broad view... and got the shivers. The lake even looked brown... must have been ash.
bRobert: $BABA . There has been a big pairs trade of long $SPY and short $BABA. Some of the $BABA short could unwind with a bit of gusto. Watching
baronp0329: All opened 9/11, taking partial profits on 3rd day: $BABA BuCS Oct 165/175 $BIDU 210 Calls $EEM Oct 42.50 Calls $HAL Oct 40 calls $AMZN Oct 1950 Calls $CQQQ, $RIG, $CRC
bwcarnation1: $BABA on the move
CraigReynolds: @champ $DJI $OLLI $ANTM $BABA #positive-points #Bounce-Trades #News #both-work #you-pick-it #News-and-then-I-have-to-see-the-chart #Bounce-Trade #bounce-low-list #bounce-high-list #positive #negative #little-risk #high-risk #but What about high volume "Option" contracts at any one time? Do you follow those type trades anticipating move higher prior to exp. date of option. Somehow I"m told many do go up for some reason or another. Just started following these type stocks to see for my self but at this point, no conclusion. Interested in your thoughts.
Visit the Trading Forum to join in the discussion.
| | |
| --- | --- |
| Stock Price | $USD 185.38 |
| Change | -0.83% |
| Volume | 8,569,280 |
Alibaba Group Holding Ltd is an online & mobile commerce company. Through its subsidiaries, it provides retail and wholesale marketplaces available through both personal computer and mobile interfaces.
Request Video of BABA
Already a member?
Sign in here.
Earnings
May 3rd, 2019 - 2019 Q4 Earnings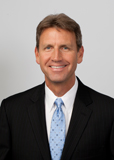 Dan Fitzpatrick
Stock Market Mentor gives you EVERYTHING you need to succeed in the market; all in one place. How easy is that? Dan Fitzpatrick and his elite community of traders share trading ideas, strategies and much more. Dan Fitzpatrick--a world class Technical Analyst, trading coach and regular CNBC contributor--gives you access to all of this with a 14 day FREE membership. Get started TODAY and start trading better TOMORROW with the following premium content:
Nightly video Strategy Sessions with a game plan for tomorrow
Got a stock you want Dan to look at? Just ask.
Patent pending video alerts instantly delivered to you when one of Dan's trading signals is triggered. This is not your typical price alert. This is a short video explaining the action you need to take to make money. No more "Woulda, coulda, shoulda"
Access to over 62,000 stock analysis videos
Access an ever expanding library (62,000) of educational videos that will save you time and make you money
Join a team of friends and traders that have one thing in common; a burning desire to succeed.

Become a Member Today!
Gain immediate access to all our exclusive articles, features, how-to's, discussion group and much more...
Satisfaction Guaranteed!
Your Stock Market Mentor membership comes with a 14 day, no questions asked, 100% money back guarantee!