Alibaba Group Holding Limited American Depositary Shares each representing one (NYSE:BABA)
Bands Volume 200 SMA 50 SMA 20 SMA Videos Alerts Articles Events

bRobert: $BABA I like the high base/consolidation. $210/$250/$300 Long term. Not straight up. Long leap calls /spreads
bRobert: @michaelH $TNDM You could take a trade entry. But focus on what is working well in the market right now with bluer skies above. Easier to make money with a strong wind at your back. the catch up high beta trade will be in tech, oil, some financials, China eg $BABA.
debeers: @bRobert $TNDM $BABA -for a financial-go with Larry Fink at Blackstone
michaelH: @bRobert $TNDM $BABA Thanks! agree better charts to choose from ie $FRPT, $FTNT
michaelH: @debeers $TNDM $BABA What's the story with that?
bRobert: $BABA flag Can add on a green candle print Stop < 20d $210/$250/$300 baby steps. Long term hold from below. 2020 Leap calls
bRobert: $BABA $210/$250/$300 targets One domino at a time. Adding after pb/bounce to long term hold from below $135 entry with scaled entries along the way. Calls rolled = partial profits but still involved. . Wedge breakout /retest Continuation.
bRobert: $BABA I will add on pb/bounces > $190 $210/$250/$300 Baby steps Long from below
bRobert: $BABA Will add to long term hold with a green print. $210+ to start $300 longer term
bRobert: $BABA Wedge breakout/pb/retest /throwback Setting up for an excellent entry with green shoots / candle print. $210+ to start $300 longer term See my prior post on $BABA
tjv821: $baba anyone have any thoughts
WWWilly: @tjv821 $baba seems like all china stocks down today. I think China issues gdp report tonight.
bRobert: @tjv821 $baba Not Jimmy Shaker day. NOTHING wrong. Gap fill/ wedge breakout retest. a green candle print will set up a low risk entry/add $210+ short term $300 long term target
:
bRobert: ...
$BLUE . $CMG $FLT $DIN . $DIS $FDX $R $ODFL $URI . $CMI $DG $WWE $LULU $RACE . $SLCA . $COHR . $GUSH . $BABA $FB . $AMZN . $GOOGL $AAPL . $SOXL . $XLNX . $IR $HON . $MMM . $UTX . $COST $THO $WGO $LCII $PANW . $FTNT etc ...
CraigReynolds: @bRobert $COHR $HD $LOW $LII $IRBT $ILMN $TMO $BCO $LMT $DFEN $MELI $ULTA $LGIH $TSCO $MAN $LEA $ORLY $EDU $STRA $BOOM $BLUE $CMG $FLT $DIN $DIS $FDX $R $ODFL $URI $CMI $DG $WWE $LULU $RACE $SLCA $GUSH $BABA $FB $AMZN $GOOGL $AAPL $SOXL $XLNX $IR $HON $MMM $UTX $COST $THO $WGO $LCII $PANW $FTNT Another great post. Thanks again.
bRobert: $BABA . Wedge breakout/retest/ bounce . $210+ . target 1 . LONG TERM HOLD The stock has essentially traded sideways for over 18 months . This is setting up for a much larger long term move to the $300 area. 50% . . I'm not exactly going out on a limb here The company is expecting over 50% revenue growth this year. and strong double digit earnings growth. Forward PEG . close to 1. Very cheap Value and growth. After a very tough 2018 Look for a strong catch up trade in this and many other high quality Chinese stocks.
bRobert: $BABA . flag High base . . $210+ . target . . Trigger /alert > . $188
bRobert: $BABA MACD cross $210+ target 1 . WEEKLY W or daily wedge breakout Long from below. Add on pb/bounce >
bRobert: $BABA . $210+ . measured move target. Long calls
bRobert: $BABA . $210 . target . WEDGE ready . MACD cross will coincide withe trigger Long term hold
rachel: ...
$BABA -- breaking out above trendline. Would keep a stop below $180. If you're stopped out, you could always buy near the 50-day MA if the stock holds. Buying the breakout? Breakout needs to work. Alert $186.
$EHTH – GSL stock. Day t ...
bRobert: $BABA Gift yesterday. Little W $210+ target Long term hold
rachel: ...
$BABA – working on a breakout, but still looks like it has a bit more work to do.
$BIDU – still in base. Note moving averages. There is no momentum here...only a base.
Requested Videos
$OKTA – breakouts aren't really workin ...
bRobert: $BABA Bullish tea leaves Weekly W $210+ Daily wedge Much higher long term targets. Long term hold Trade a bit around a core
jeffslm: @bRobert $BABA - Going much higher for the patient investor.
bRobert: $BABA . Needs a bit more work but is setting up for a nice breakout move to $210+ . Consolidation. Golden cross. Touch and go with rising 50d . Long term hold
bRobert: $BABA $210+ WEEKLY reversal target . Early next level up price action. Looking for $20 zig Long term hold from below via calls and call spreads
shoredriver: $QTT ...Up nicely on news of conv loan deal with $BABA...Thx @bRobert.....
bRobert: $YY STRONG bounce from phase2 breakout/pb $QTT hanging in $BABA Healthy pb/retest breakout $170 area
spmeyers: @bRobert $YY $QTT $BABA amazing how solid the 20-day has been as support for YY; I meant to enter a limit order at 71.94 last nite but didn't get to it; tempting to buy a bit here but it is friday.....
bRobert: $BABA Gap fill near 20d $QTT Looking for consolidation and a bounce . from this area Longer term hold on partial post profits
bRobert: $BABA VERY strong.. I wouldn't have minded a gap fill Oh well. Maybe another day $210 target
bRobert: $BABA Clean flag trigger . $210 MMT Big W with high right leg on WEEKLY
DAN: Good morning. Stocks are a bit higher this morning and it's looking like the S&P is going to push through 2800, thereby eclipsing the December 3rd high --- which was the last glimpse of blue sky before stocks started imploding. Aside from just p ...
bRobert: $NOAH . Another nice move $65 . MMT $MOMO . $40 target . $BABA . $210 . MMT . Adding on pb/b . Long from below. Catch up .High beta momentum trade
dcphinney: @bRobert $BABA got burned buying breakouts over the last year. It's a buy on the lows type stock for me.
bRobert: $BABA . $210 . Weekly mm target . W . triggered. Overweight . (170 - 130) . + . 170 . = . $210
woodman: #China #Chinese stocks: So many Chinese stocks are working, but many have moved way too much for me to buy. Here are some reasonable candidates (as a starter, for further winnowing down): $BZUN $JD $JRJC $MOMO $TME $HCM $WB $SINA $HTHT $YY $BABA $TCEHY $EDU $TAL
jwstich: @woodman $BZUN $JD $JRJC $MOMO $TME $HCM $WB $SINA $HTHT $YY $BABA $TCEHY $EDU $TAL #China #Chinese Thank you for the list. Appreciate your posts and always read them.
woodman: @jwstich $BZUN $JD $JRJC $MOMO $TME $HCM $WB $SINA $HTHT $YY $BABA $TCEHY $EDU $TAL #China #Chinese - My pleasure.
woodman: @jwstich $BZUN $JD $JRJC $MOMO $TME $HCM $WB $SINA $HTHT $YY $BABA $TCEHY $EDU $TAL #China #Chinese - I already had a healthy $TCEHY position having bought it back on the move to channel support earlier in the week. To that, today, I added small positions to several more of the stocks on this list. I think both sides want to have something positive to say to their people.
rachel: ...
7. $BABA – Breakaway gap today on slightly less than average volume. You are chasing now. Wait for the next pullback.

8. $BZUN – holding at 50-day MA. Should watch this for a breakout above $37. Any pullback to $34ish would ...
bRobert: $BABA Watching for flag trigger. Longer term hold
bRobert: $BABA $210 WEEKLY mm W bottom reversal target if > 50 week.
bRobert: $TME phase 3 . Will add to $BABA on flag trigger >172.50 Long from below $MOMO $38+ $BILI $25 WEEKLY target My timeframe
champ: @bRobert $BABA---- Many have started positioning before the news....guessing about the #Market-moving-hope-News.
bRobert: $BABA close to flag trigger
stairm01: $BABA Moving on high volume intra day.
bRobert: @stairm01 $BABA BIG W $170 Breakout area ($170 - 130 ) + 170 = $210 mm target LONG
steve71: $CHL $FXI $BABA $BIDU etc. Maybe not a coincidence that China Mobile is one of the rare China plays green today. Here's a synopsis of Barron's comments 1/20/2019. "At 3 1/2 EBITDA one of the cheapest stocks in the world." 4% yield. $60B net cash, or 30% of its $200B market cap. 67% market share in China. Room to grow and raise prices. 4G just rolling out so gaming data usage will accelerate." (Not an actual quote but my paraphrase.) Long position since December. Seems a good China play no matter when the eventual deal is made.
issues: Just looking at charts I see $MTCH and $MNST but I added to $BABA & $EXAS and bought starters in $HLF (thank you Dan) and $ZEN. Stopped out of $CHK.
champ: @jeffslm $BIDU and $BABA....looks like both of these are targets... bounced $3 also...$KWEB, is also moving-up off of LOD. Just don't know if these moves will continue. Yes..$BIDU, is one to watch.
jeffslm: @champ $BIDU $BABA $KWEB - I'm very long BABA with a smaller position in KWEB for drink money...
bigbartabs: @jeffslm $BIDU $BABA $KWEB ... suggestion... always keep your biggest position as drink money.
bRobert: $BABA . Eying this for an add. Bottom of channel.
bRobert: $BABA Look for flag trigger > 200d $190+ measured move
bRobert: $ZLAB Pristine charts Long Added on trigger along with $BABA
bRobert: $BILI Closing in on $20. $BABA strong flag trigger Added earlier $PDD $ZLAB Beauty contest chart winners
bRobert: $BILI $BABA flags $20 /$185+ respective targets 1
bRobert: $BABA . $190 measured move target. Look for pb/bounces $KWEB Nice tight pattern $49 . target. 8d trailing stop . works.
Henry: $JD up despite a downgrade. Riding $BABA's coat tails on it's upgrade
Henry: $JD $BABA bounced, JD fell, sold my JD
bRobert: $BABA BABA black sheep is very green $180+ reversal target
1winkie: @bRobert $BABA Consulting firm McKinsey calculates that urban consumer spending in China ( online sales + Brick & Mortar sales) will more than double from $1.5 trillion in 2012 to $4 trillion. So it is no surprise that the stock has the double-whammy of strong Street support and big upside potential. In the last three months, BABA has received 18 straight buy ratings indicating a bright future for this fast-growing stock. These analysts predict that BABA can reach $198.57 in the next 12 months. Goldman Sachs analyst Piyush Mubayi came out with BABA's highest price target yet of $247 (57% upside potential). Mubayi is a top analyst to trust with a 60% success rate and 11.2% return across his BABA ratings.
champ: $BABA...HOD....but most all targets are HOD
bRobert: $BABA near resistance. Traders do your thing. Partial profits on calls
bRobert: $TME Early phase 3 attempt looking for $16.25+ nh in this recent IPO $BABA earnings tomorrow ATC will nudge this one . In what direction ? no edge
bRobert: $TVIX $VXX $VIX Ready to go in either direction . Double bottom but Lower high so far. <50d. TVIX Set up for a 50% move to the 60's or a pullback to the $30's No edge. Dichotomy in market with strong machinery,materials /industrial names and weak tech,semis (retest breakout zone ). Currency issues, Fed.. Trade what is crystal clear or close wallet and relax reaction to $AAPL $BA $BABA others will calm or inflame r the market gods. More clarity on the state of the world economies needed. Mixed messages.
bRobert: @zycouna $IQ $FXI $NTES $BILI $YY $KWEB $EEM $SPY $BABA $AAPL $BA $FB $CAT #PMI I'm not using TC2000. Just eye balling the 5d charts on yahoo, market watch etc
champ: $BABA...moving off of LOD ...ER...on 1/30/before
champ: $BABA...HOD...has now bounced $4 off of LOD....earnings Wednesday morning.
babas: @champ $BABA taking some off the table despite strength into earnings
zycouna: @bRobert $IQ $FXI $NTES $BILI $YY $KWEB $EEM $SPY $BABA $AAPL $BA $FB $CAT #PMI I am curious what you mean by a 5 day chart. On TC2000, a 5 day chart and a weekly chart appear equivalent. Eg. I can pick 4 day, then weekly, then 6 day. No 5 day selection possible.
bRobert: @champ $IQ $FXI $NTES $BILI $YY $KWEB $EEM $SPY #PMI I like $KWEB . The 5d chart is bullish C&H with a $45+ target with trigger. Many of the components similarly configured. eg . $BABA . $10 potential move to $170 . They report Wed and will be a market mover. Huge week for earnings . ....$AAPL $BA . $FB $CAT . and a few others . Should make for interesting trading.
bRobert: $BILI . Don't lose that number . Range breakout /retest/bounce. Long consolidation . Like the WEEKLY. Alert > 17 . $22+ . $TME . recent Ipo . $TCEHY spin off. Music . perky $BABA . Low risk entry add with stop <50
champ: @issues $LOW $HD $NFLX --- Had more than a few stock to short this morning...on that negative news....these were 2.....$BIDU and $BABA...but for #Day-Trades-only...need to be ready....need to work on timing and timing never works without a short-list. Good-luck!
issues: @champ $LOW $HD $NFLX $BIDU $BABA #Day-Trades-only So how did you do? Make lunch money?
champ: @issues $LOW $HD $NFLX $BIDU $BABA #Day-Trades-only --- Know new Day-shorts this morning... but I did take a few new spec positions...this was one...$PCG
champ: #Market-Directions, is anyones guess but I'm still a cautious short term bull....but only one day at a time. However, after Tuesday I might turn a little more positive....maybe 2-days at a time or even maybe weekly, for the next few weeks...because o ...
bRobert: $TCEHY Longer term hold. Measured move to $52 Don't stare at it too closely. Scale in/ Let it breath $BABA Healthy action Looking for this to move up into earnings. This could really run once the $160's resistance is in the rear view
champ: $KWEB...HOD ...this is one of my swing positions....and I'm swinging because of the news that I posted about...on that high level Chinese trading team, that will be coming to the U.S. I have also been trading $BIDU and $BABA...all positions that I post on...I'm holding positions, unless I post..NP.
champ: $SSO $FDN $KWEB $BIDU $BABA..... Took full profits on these positions because of the #Huawei-News. Took partial profits on $GS and $MS.
DAN: Good morning. I am suffering from an acute case of gout (though I'm not sure there's any other kind). It is the most painful thing I've ever dealt with, and I keep looking under my desk to see if there's someone stabbing me with a rusty ice pick. ...
bRobert: $BABA $EDU others in $FXI related Nice pullback/bounce.
champ: @bRobert $TCEHY --- I took profits, I posted that I had a position. I'm having a hard time swinging these type of positions...$BABA and $BIDU...in China...because the markets can really be jumpy on the China positions...day-trading positions and with very small swings..if I swing.
bRobert: @champ $TCEHY $BABA $BIDU TCEHY bottomed early in October and has good price action and technicals. Easier to hold. $BABA is the high beta play
champ: @bRobert $TCEHY $BABA $BIDU --- I agree but I don't like swinging...Chinese risk. I did have great profits on recent moves....and I also took profits on my new swing in $KWEB, today.
bRobert: @champ $TCEHY $BABA $BIDU $KWEB A lot of beta. More fun if you ride the right side of the wave
champ: @bRobert $TCEHY $BABA $BIDU $KWEB --- Here you go again...I'm mostly short term, been posting about that... for months now. I understand what you are saying...and you can do what works for you, thats find we me. But please listen...I'm going to do wh ...
bRobert: @champ $TCEHY $BABA $BIDU $KWEB #guess #Trust-me #Day-12 You misunderstood my post. I know and respect your trading style, time frame and skill level. I never tell a good fisherman how to fish. I have a full time job outside of trading. Except for a few trades, this market requires one's undivided attention in order to safely put significant amounts of cash to work. I'm waiting for the right situations to develop in my time frame. I was off this week. I scoured many charts, and took advantage of a few shorter time frame trades that I could baby sit.
bRobert: $BABA . Measured move target 1 acquired from double bottom.
champ: $DJI..up 100 points.....needs to hold this level. Spec entries are looking better now..... $SSO $FDN $LABU $GWPH $CRM $BABA $SQ $ROKU $BA .....it is all about timing.
bRobert: $BABA . Sold some on pop. Looking for higher low on pb/bounce to add. Familiar theme today
bRobert: $BABA . W . Double bottom trade continues. $155 . measured move target. Look for pb/bounces
champ: @bsnceo #Bloomberg-news #always #Bloomberg --- Anything is always possible...they are spinning the negatives...I alway watch the news, not the spin...briefing.com is where I get my news and it is positive...on the China trade talks...but things could go south but not likely...the news is positive. Watch the Chinese stocks...and if they turn, then you will know something could be negative...like $BABA and others.
champ: $HD $LOW $BABA ...all are working, for now.
champ: $BABA..HOD
champ: $DJI ...just a great day for profits...but because of risk-magement, I took the nice $$$'s on spec day-trades positions and 1/2 off on most all positions...but not all...because I was holding size. Still swinging part or all on....$HD $LOW $AL $NAV $ ...
champ: $BABA $URI....HOD
Visit the Trading Forum to join in the discussion.
| | |
| --- | --- |
| Stock Price | $USD 178.09 |
| Change | 2.35% |
| Volume | 20,798,000 |
Alibaba Group Holding Ltd is an online & mobile commerce company. Through its subsidiaries, it provides retail and wholesale marketplaces available through both personal computer and mobile interfaces.
Request Video of BABA
Already a member?
Sign in here.
Earnings
August 15th, 2019 - 2020 Q1 Earnings
August 22nd, 2019 - 2020 Q1 Earnings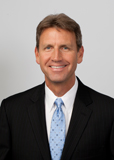 Dan Fitzpatrick
Stock Market Mentor gives you EVERYTHING you need to succeed in the market; all in one place. How easy is that? Dan Fitzpatrick and his elite community of traders share trading ideas, strategies and much more. Dan Fitzpatrick--a world class Technical Analyst, trading coach and regular CNBC contributor--gives you access to all of this with a 14 day FREE membership. Get started TODAY and start trading better TOMORROW with the following premium content:
Nightly video Strategy Sessions with a game plan for tomorrow
Got a stock you want Dan to look at? Just ask.
Patent pending video alerts instantly delivered to you when one of Dan's trading signals is triggered. This is not your typical price alert. This is a short video explaining the action you need to take to make money. No more "Woulda, coulda, shoulda"
Access to over 63,800 stock analysis videos
Access an ever expanding library (63,800) of educational videos that will save you time and make you money
Join a team of friends and traders that have one thing in common; a burning desire to succeed.

Become a Member Today!
Gain immediate access to all our exclusive articles, features, how-to's, discussion group and much more...
Satisfaction Guaranteed!
Your Stock Market Mentor membership comes with a 14 day, no questions asked, 100% money back guarantee!