Smith Micro Software Inc. (NASDAQ:SMSI)
There are currently no videos for this stock.
To request coverage of this stock, please click the green request video box on the right.
Bands Volume 200 SMA 50 SMA 20 SMA Videos Alerts Articles Events

Bridget: @utex72 $smsi I don't like it here. This could easily pullback to $5 and still be in an uptrend. I try to get in after pullbacks, so the entry would have been around $5.55. ER coming up soon. I also see the RSI rolling over.
utex72: @Bridget $smsi Thx; as always appreciate your insightful replies and help.
utex72: @Bridget $SMSI #Your take. On 9/6 looked like it was poised for next move higher; then p/b to form "cup" and now 50-dma has caught up. Do you still like; if so what is good LT entry?
utex72: @gwenzee $SMSI My bad, typed wrong symbol, corrected. thx.
Bridget: $SMSI is poised for the next move higher. 50dma hasn't caught up yet but the 21dma has.
sierramp: @Bridget $SMSI Good fundies too. Thanks for pointing this out.
Hokie54: hokie54 $sMSI Have full position
CraigReynolds: @Hokie54 $sMSI A Rev Shark add. Like stock also when it broke the $6.45 level.
Showmethemoney: @Hokie54 @CraigReynolds $sMSI you guys like adding this today as a starter position?
CraigReynolds: @Showmethemoney $sMSI Not in my plan but that could change. Stock broke above $6.45 high Monday after Sharks post. Last 4 days staying above, next BO $6.84 but between 2BB--2.5BB. believe it will come back to the means closer to the Monday high at some point. Generally they do but now it might just form a base. That's my plan watching but it may just take off. It is low cost stock so you can set tight stop but believe it will breath and retrace. About 13% short interest, 6 days to cover. Just trying to be patient, the same for all stocks with a plan. Some will work, others I'm left behind but with a plan there are always stocks to add at your plans price. Hope this answers your question.
Spotdog: @Sluggo See what you think of this one. $SMSI
Sluggo: @Spotdog $SMSI I know Smith Microwave from the old days. It should be a 5G play in the current environment, yes? Not buyable here for me. Riding the 8MA. Excellent fundies with growth acceleration. Reasonable PE 47.
CraigReynolds: $SMSI Entered at $6.61 on break out for a small dollar spec trade. Been watching and will see how it works.
Hokie54: hokie 54 Bot $SMSI UP in a crappy market plus fundimemtals look great
issues: @Hokie54 $SMSI Great observation. Got started with a hundred shares.
twinvest: ...
Other stocks: I am in $FB, $DDD, $AAPL (10% of position left in this one now), $MNKD. But before I came back to SMM I had $WLT, $SMSI and other losers far from the "winners' circle!".
Bottom line? My single biggest fear? That $OLED g ...
Kristine: $SMSI - Interesting move and higher volume today on this telecom sector stock that has trended down for the year. I don't see any news that justifies the move and low short interest. I'm not buying but the move is interesting and wondering if anyone knows what is going on to cause a 20% move.
BuffaloBill: Scan - - $CALX $CLF $CTRP $HMIN $MOBI $SMSI $VG Scan All US Stocks, Vol > 1mil - Vol > 1.4x prior $D - $ > 1.70 - $MS Moving Up - TSV > 0 - BOP Green 3 Days and Increasing - All <200MA - $LVLT worth looking at. 9:22 in CA. Thanks for all information in the Forum... Hope all had a great time in $NY, NY.
fredsfreedom: $SMSI - go baby go
fredsfreedom: $SMSI - new contract with S
fredsfreedom: $SMSI - perhaps the bottom is in.
jververis: ...
New 52 week lows include: $ACW, $ADM, $ADVS, $AEIS, $AF, $AFAM, $AFL, $AGII, $AGO, $AIG, $AKAM, $AKS, $ALL, $ALNY, $ALR, $AMCC, $AMED, $AMKR, $AMSC, $ANAD, $ANR, $ANW, $AOL, $ARAY, $ARC, $ARI, $ARRY, $ART, $ASEI, $ASIA, $ATHX, ATPG, $AUO, $AUXL, $AV ...
twin: $MCP DECK $SPY SMSI adding to my $MCP at the 61.50 moment using March calls, going into some longer dated calls on $DECK on the breakout and in a weak tape, taking an october 130 strike call option on the $SPY and a "lottery" ticket is on using the $2.50 january strike on $SMSI
Darce: MOTR - saw report that last night there was a hard ceiling of $18.50 for MOTR, so that might be as high as a 59 minute trade could go. The bottom looks to be around $16.20. Looks like a bad day for mobile/wireless stocks though (MOTR, $SMSI, SWIR), so I'd guess that sentiment to enter that sector today will be low. Although I've been bullish on that sector, looking at the damage this morning, I'm likely out of it for awhile. Need to sort out the winners from this earnings season.
Darce: MOTR - 59 minute trade...well, $SMSI looks a bit more positive than MOTR for a 59 minute trade.
Darce: SWIR/MOTR - joanie, I watched MOTR yesterday and it appeared that the high volume was due to after market action. I'm not sure why that registered on yesterday's volume though. Maybe that's typical. Anyway, $SWIR, MOTR and $SMSI are just unloved today. On the positive side, $MOBI recovered a bit today. It's hard to tell this early with this IPO, but there may be a channel forming and $MOBI would be at the bottom portion of it. If that's the case, we're looking at a bull flag. If it's not the case, a box.
Arie: $SWIR / $SMSI - For some background on the big drops, read this Forbes article: http://blogs.forbes.com/ericsavitz/2011/02/09/wireless-woes-sierra-smith-micro-warn-stocks-tank/ I have no positions.
Darce: $SWIR / $SMSI - Arie, thanks...this matches what I've been reading, as well...there are some real headinds in mobile/wireless.
Darce: $VZ, $SMSI - also in the mobile software space akin to $SMSI is GLUU. Currently trying to take out it's recent high and is around 30% this week on heavy volume. It may consolidate and move to a better buy point. Seems unlikely to take out near-term resistance in such a big move.
Kristine: $SMSI - Hitting a new 52 wk high. Love it when I can move my stop higher :)
Kristine: $SIRI - Closed out today at 1.72 and just sold 75% of $SMSI which hit a 52 week high today.
Kristine: $SMSI - Was my biggest holding for 2010 and looks like it wants to break out again. Anyone else trade this one? I'll at least hold through the CES
Kristine: $IYZ - Nice gains today in telecoms $S and $SMSI moving much higher
Kristine: $SMSI - Not giving a chance to buy back. Sold out a few days ago on the 20% pop to $15 expecting to buy back lower....maybe next week :(
Bob: Hey Chef... Good call on $DRYS yesterday! On $SMSI, back out and look at the weekly. There does not appear to be much resistance up to about 11.90 on either but it may be met by some sellers there. Adding on the way up to in this case lower your cost basis is risky. You probably don't want to put a tight stop in to protect that purchase as you could lose on the sale of original purchase if not really diligent. Interesting conundrum you've got going -- hope it works out for you!
Suzie: Chef: I traded $SMSI in the past...this stock is a heartbreaker and in my opinion going nowhere fast. If im not mistaken, it is a serial disappointer where earnings are concerned. How much downside are you willing to risk? I see more institutions selling than buying...
chef52: @Bob/Suzie: Thanks for your comments. $SMSI broke resistance at 9 (just barely) at the close, but will need to hold above 9 with higher volume for it to stick. Trading this stock has been like pushing a boulder uphill...and it's a slippery slope down. I won't be adding anything to my holdings and will continue to monitor. It's really tough to fight my eternal optimist leanings. So glad I have this resource to help temper them. By the way, @Bob, can't take any credit for DRYS. I think @Dan mentioned it in the forum sometime last week. It intrigued me, so I looked into it further and watched the chart. My portfolio is, for the first time in a year, more green than red!
alex: The European markets had a meltdown today. Look at all of the huge negative numbers: $ATX 3,712.61 11:36AM ET -185.67 (-4.76%) BEL-20 3,492.48 12:07PM ET -202.65 (-5.48%) $CAC 40 4,744.45 12:10PM ET -347.95 (-6.83%) DAX 6,790.19 11:45AM ET -523.98 (-7.16%) AEX General 422.45 12:07PM ET -27.63 (-6.14%) OSE All Share 442.79 10:29AM ET -30.84 (-6.51%) MIBTel 25,606.00 11:40AM ET -1,304.00 (-4.85%) ISE National-100 90.13 Jan 18 -0.39 (-0.43%) $SMSI Madrid General 1,365.13 11:40AM ET -104.87 (-7.13%) OMXSPI Stockholm General 297.93 11:45AM ET -12.16 (-3.92%) SSMI Swiss Market 7,287.14 11:31AM ET -404.84 (-5.26%) FTSE 100 5,578.20 11:35AM ET -323.50 (-5.48%)
suzie76040: Great Video. I loved the part about James Aultcher wearing spf 5000 sunblock. You're pretty funny @Dan! For those that are interested: Dec 116 RIMM calls are trading with good increased volume now at $2.40. $SMSI is still trying to do something here. Long one little September 17.50 call. Hindsight clearly shows me this was a bad purchase, however, I got it cheap and it's not worth dumping now. Still have a week :) I am an optimist at heart :)
suzie76040: SMSI: The average Base-to-Peak up cycle is 30.4%, lasting 23 days. The average Peak-to-Base down cycle is 25.3%, lasting 12 days. 23.8% up from base of 13.98. $SMSI is 8 day(s) into its average base-to-peak 23 day cycle. Based on probability and historical performance, $SMSI has 6.62% (1.15) left in its typical upside move. I have 1 September $17.50 call that I've had for awhile. If the Naz holds it should do rather well....
Dan: Suzie, $SMSI was upgraded by Anton Wahlman at ThinkEquity Partners. Said he expects a double over the next year b/c of cellular carriers rolling out new product to match the iPhone. $SMSI supplies Verizon, which will certainly have something to say about the iPhone. Expects a $25 handle within 12 months.
RagingSteveK: a] if a stubbornly-held position fails to reclain the 50DMA, with"everybody" watching, are further declines indicated [ self-fulfilling].. bailed a couple that I'd have preferred to hold...SWHC, $SMSI b] any thoughts about how to play $GG, other gold miners? [please dont tell me it's strictly a chart play].. have a core gold MF, trade around with $GG, other components]
10kken: $SWHC looks like it's rolling over to me. Not only has it penetrated the 50 day SMA, its also broken the trend line. RSI is weakening. Your stop probably did you a favor IMO. $SMSI also looks weak to me. Someone here was trading it into this week, I think they had an earnings miss.
suzie76040: @Steve: For what its' worth, if a stock breaks through prior support that support often becomes resistance. Looking at the chart of $SWHC, I see the sell signal was confirmed about 2 weeks ago when the stoch's turned decidedly negative and the OBV too. $SMSI in my opinion only, is too volatile to hold at a time like this. Last year at this time it was creamed. I don't do gold, but will make the comment that I am shocked to see Worden addressing KRY in todays note. KRY is an unstable stock in an unstable country and in my opinion a sure fire way to lose big. Technically the chart may look good, but the risk/reward to me is crazy. All Chavez has to do is open his mouth and boom, KRY retraces big. My opinion only of course.
JimS: I hold a bit of $SMSI and although it's been trading as though it should be taken out back and shot, it's earnings growth is strong and in fact beat analysts and previous years 1Q forecasts. They did have some kind of internal problem with one of their products and need to find out if this will have a dramatic impact on future earnings. So I hold for now simply for pure fundamental reasons... patience growing thin though.
sparrow: ...
@Mike, poor little $SMSI is getting hit this morning.

HOBO TRADES this morning: $SNCR & $RVBD in and out with profits.

By watching stocks, i am starting to recognize each stock's individual trading pattern. $SNCR is like clockwork... first t ...
sparrow: Hi @Mike ! ! ! @Mike and @Smita and especially BB (@BBortner)... just wanted to let you all know that i sould $SMSI for a piddley $75 profit... LOL... Hey, that is a lot better than if i had sold it down at 14ish the other da.y.. just too many big swings right at my breakeven point... it will go on my watch list ... can reenter when the odds are more in my favor of holding it's gains...@Smita's right, ugly chart. I hated to let it go... but i am practicing @smita's "keep the money working and capital protection." Money management is important too! @SMITA>>> GREAT OVTI $CALL ! ! ! Haven't read this thread except to scan -- will go back in a bit and read... baby-sitting trades. @Mary & @Strasse, any hobos? $MRVL was a mine for this am -- i already bagged the profit.
rebSE: @sparrow, congrats on your $CROX, by holding though earnings. I sold mine prior to earnings, but thats what I intended to do so no regrets. Also glad you made it out of $SMSI relatively unscathed.
sparrow: Hi @rebSE, missed you here today. Yes, i am so grateful that i got out of $SMSI with my Prada's still on...lol. As to $CROX, hey you made a profit and it was a hobo for you. $CROX is a longer term rent for me. Have a great weekend. ~@sparrow, your fellow hobo trader~
mike123167: ...
$SMSI from UB Also confernece today at 2:30
Temporary Timing Issue Creates Buying Opportunity 1Q07 revenues slightly better; adjusting for taxes, $EPS in line
1Q07 revs was $17.7m (UBSe: $17.4m; Street: $17.5m) & tax-adjusted pro forma $EPS was
...
sparrow: @Mike and @jspilos... Hey @Mike... $SMSI is suffering succatash for me... i will leave it in intensive care for now.. but once it is better, things are gonna really change around here. Have agood day at work! Tomorrow kicks off the weekend. Hey @jspilos, thank you for that hobo lead -- i'll check it out.
sparrow: Hi @Mike. SWIR... just hanging at the top... was waitng on a pullback... train is just gonna have to run without me for now. However, i did jump on MRVL... nice action off the bottom of a very ugly downtrend. Lots of chatter regarding it today. Jumped on board at $16.97 -- we'll see where it takes me. Oh and @Mike, how about $SMSI -- fabulous recovery -- should~woulda~coulda said i should have bought some for a trade LOL.
sparrow: Hi @BBortner.. i see you... did you see the recovery in $SMSI -- i am still holding. But a play off the low would have made a terrific Hobo trade today!
BBortner: @sparrow, nice to $SMSI didn't take too much of a beating.
BBortner: @Sparrow, looking for JSDA to pull a $SMSI
Frozen Tundra: Ben, @Sparrow I was also left holding $SMSI, but if it is a long term hold it should be ok. It came back some today.
BBortner: No position in $SMSI for me
sparrow: FROZEN, For now and i had determined prior to my purchase of $SMSI quite some time ago, that it is a long-term hold... but 202/20 sure wished i would have sold at 21... i was in at 16.85...oh well.
mike123167: @Sparrow $SMSI $UBS notes from earnings Management indicated visibility to Q2 revenue was low given shipment timing uncertainty of Vista-compatible MEKs. We believe indications for flattish Q2 revenue, give or take, is likely to concern some investors. However, we believe this is a timing issue and ultimately believe most of the revenue could be made up in subsequent quarters. We believe investors willing to look beyond one quarter will likely be rewarded, particularly w/ the seasonally stronger back half ahead.
tomcig: thanks @Dan, just got a strong buy on $SMSI on one of my newsletters, and a price target of $25.00 from Utenberg Towbin.
sparrow: @tomcig... hello. Wow -- i like their price target for $SMSI -- i'll holdout for it -- just hope the market holds up while i holdout...lol.
mike123167: $SMSI Shorts are starting to cover ahead of earnings. I think it was Suzie who owns some. May want to trim a bit if it runs some more into the call.
smita: @Mike $SMSI good observation; Too much dumping here. Even there's 200 dma support right under yesterday's low, there's also stiff resistance at 17.
sparrow: Hi Everybody... @Mike, did you lighten up on $SMSI into the ramp? I didn't... it's a long termer so i'll roll the dice with earnings. @Smita, i read your interview. Thanks for sharing. Your knowledge of the market is an asset an asset to Metorland. I am in AWE... Currently, my biggest issue is selling when my hobo trades hit there price target. I have found good set-ups and executed good entry points, i just lag in the sell execution department. Question for you @Smita: On hobo trades (quick trades in/out) do you preset your sell or do you baby-sit and watch the stock action and then decide to sell at your predetermined price point or maybe wait to see if it is going to keep running? Yacht, i picked up $ISL for the long port yesterday -- thanks for the lead. ~@sparrow, the hobo trader~
tomcig: @Yachtsman, @louie's bets for the week. for 5/2 -5/3-- $CBI, $DWSN, $SPN, GLBL, $BGC, $ICE, $SMSI, $HURN, GLBL, I have positions in cbi, spn and glbl. good luck, Tom
mike123167: @Sparrow I added some $SMSI yesterday under 16 and will sell some into close. But going to hold a small position into the call. Unless it goes to 17 then I will sell it all. I know your holding it for Longer Term but make sure you are comfortable with a 10% move in either direction. I like the odds but it is still a gamble.
sparrow: Hi @Mike ! SMSI: Great add -- nice day trade. I would be selling some if i had picked up more like you. Yes, i have been on the merry-go-round with this one a few times... don't want to bail just as it takes off... i hope (lol). But like i said, longer term hold. Unless of course i get a big gift then i will sell part or all depending how big the gift is. @Mike, what keeps me in is the space $SMSI is in -- lots of room for growth -- wide reaching applications for others' products.
mike123167: ...
I sold half before the call. If your in it for Long Term then don't sweat every tick. However if you feel it is too large a % of your portfolio as a risk mgmt rule you should trim before earnings. In hindsight I should have sold some WFR before e ...
rebSE: @sparrow....Here's another thought on $SMSI and you can take it for what its worth (which may be close to nothing). Today was a big up day(large green candle on above average volume). It's trading at the mid 14's afterhours, and will gap down tomorrow near the 200dma. It may hold there or it may not, but there were a lot of people who bought today who will be probably looking for a way out at any cost tomorrow. I think that puts pressure for further downside. JMHO. Good Luck.
mike123167: @Sparrow No rpts on $SMSI at this time Probably not until tomorrow and unfortunately I may be tied up most of the morning. Will post some info sometime tomorrow unless one comes up latter tonight. I read earnings were good at first glance but must have guided lower for it to trade down this much in AH.
rebSE: @sparrow just remember that I'm a really "short" term trader, so when I say further downside for $SMSI, that may only be for the first 30 minutes of tomorrow. :-) But seriously $SMSI will probably show up as a "hobo" short for me in the morning. Most likely I won't try to trade it though.
mike123167: @rebse $SMSI Probably a good short to flip but I would be careful. All it takes is some upgrade and I believe there is an early morning $UBS conference where they may paint an optimistic pixture or try to allure any fears taken from their conferecnce call. Once the conference is underway the tone could change on the stock price. Up or down.
sparrow: ...
@RebSE, Please short $SMSI, i want one of my fellow hobos to gain from my pain. I have never shorted.

Your timeframe is tight! And mine have been way too far out in the twilight zone...lol.

After two days of letting gains slip away and not b ...
mike123167: Thanks Perhaps, Too brave. I am still holding some $SMSI into earnings tomorrow. Brave or stupid is the question. Will know it about 24 hours. :-)
mike123167: ...
Hot off the press. I haven't even read it yet. $UBS on SMSi into earnings off the Verizon numbers. Verizon is 72% of SMSI's revs. THis hsould help us out.

Verizon Wireless Key Metrics Positive for
$S mith Micro; Expect In Line 1Q07
Increasi ...
mike123167: More $SMSI $SMSI Outlook Remains Positive As Verizon Reports Strong Demand For Wireless Data ServicesToday Verizon (VZ, Not Rated) reported its 1Q07 results. Verizon Wireless added 1.7 million net new customers in 1Q07, for a total of 60.7 million customers nationwide. At ~$1.6 BB, wireless data revenues accounted for nearly ~17% of total wireless service revenues in the quarter. Verizon's wireless' data revenues track closely with SMSI's performance since it accounts for ~70% of revenues, and today's results give us confidence that the outlook for $SMSI remains positive.
mike123167: Last one SMSI. I smell a #squeeze coming. Shorts should be covering. WHy they are not is curious in my opinion. ROdman and Renshaw Positive Indicator Before Earnings $SMSI recently pulled back from the $20-$21 range based on concerns over sales of multimedia related offerings to Verizon. However, Verizon's results should provide investors with more confidence going into earnings. We believe that the contribution of the Stuff-IT solutions have yet to be priced into SMSI's valuation.
mike123167: It's definitely a gamble. But the stock recently sold off from 21 based on the potential slowdown relating to Verizon's vista downloads. It just seems the market over reacted. Sure the stock ran up too far most likely but $SMSI has beaten earnings at least 4 strt qtrs. A beat and guide in line may be enough for a #squeeze. Don't go by me. You folks are all strong with $TA and this probably has a very ugly chart. But sometimes I get these hunches. Not the smartest way to trade but works for me more often then not. But is probably not worth the gamble to most. What concerns me is why folks who shorted from higher levels wouldn't cover before earnings. I would think this rallies a bit today into tomorrow but doesn't appear it will.
suzie76040: I am watching it...I traded $SMSI last year and did well with it. I watched it get chopped down the last time it reported in-line numbers. Just be careful with it.
sparrow: @rebSE & @Mike... @rebSE, $CROX and $BEAV offered great hobo opps today! Way to go. I have $CROX in my "buy/hold" port. I will add those two names to the hobo watchlist. I am also waiting on a BBND opp. @Mike... thanks for the additional $SMSI info... i still have a full position. Yep, you are right... doesn't look like she's gonna let us out before earnings... oh well, i'll roll the dice and hope it doesn't come up snake eyes. Looks like the market had a little cave in toward the close.
sparrow: @Mike123167, I may have missed it, but are you going to hold $SMSI through the ER?
mike123167: Hi @Sparrow I am trying to find some more research on $SMSI but haven't been successful. I have a very small position. 150 shares which I plan on holding. It is a bit of a gamble but I feel the upside(#squeeze) is greater then the downside. I would be surprised if shorts don't start covering before the call. But then again shorts are very greedy and it shows when stocks like $NTRI beat and then go up 15% in AH. Or $AMZN is another example of greedy shorts not being prudent. If it rallies before earnings you may what to sell or reduce your position. If I find any info on them I will post it to the board.
sparrow: Hey, @Mike... Rev has $SMSI in his Sharkfolio. I left a post-it at the Lagoon asking for his thoughts. If i get a reply, i will post-it here.
mike123167: @Sparrow $SMSI Thanks. Much appreciated. Rev likes $CBI for a quick flip this week. Earnings on wed at 10 or 11. Going to see if I can find any info on them
mike123167: ...
$SMSI analyst report


$UBS Investment Research
First Read: Smith Micro Software
Verizon Vista Issue Appears Overdone
?? Verizon Wireless moving to Vista-enabled Music Essentials Kits
With the roll out of the Vista operating system, Verizon W ...
sparrow: Miek, thanks for the info. Even though Jefferies downgraded $SMSI to a "Hold", they too have a price target of $23... don't know why it sold off so hard... other than the bids and asks were lowered...lol, kinda.
mike123167: ...
Downgrading $SMSI to Hold from Buy and lowering price target to $21
from $24. Our lowered estimates reflect what we believe is a recent
pause in MEK and QL Mobile ship-in rates at Verizon. $SMSI is
scheduled to report Q1'07 results after the clos ...
sparrow: Hi Suzie, i was just checking in to see if anyone replied to $SMSI yet. I have now taken the time back blog and i see that you have a post-it regarding $SMSI too. And yes, He is good ! ! ! You and @Bailey have a great weekend! ~@sparrow, the hobo trader~
mike123167: $SMSI with a 25% short ratio into earnings nxt week. I am in for a #squeeze. Small position. High risk stock. Higher reward if blowout which they normally do. I posted some info in the short #squeeze forum on this one. Be careful. I am being a bit of a gambler on this one.
sparrow: @Mike the $SMSI Guy, I'm in. I have been in for quite sometime. I rode it from 16.89 to 21ish and didn't book the profits. That's why i became a Hobo Trader. Got fed up with watching my profits get snatched away. I usually buy and hold from a few weeks, months, to a year plus (and i will continue to do so with most of my of my stocks). But, i really like the idea of jumping a northbound train and then quickly jumping off with profits in tow! Having said that, i am not sure what i am going to do with the trade. I'm more inclined to hold it. Everyone have a great weekend and @BRICK... stay outta trouble ! ! ! ~@sparrow, the hobo trader~
sparrow: Hi Everybody! What about $SMSI being a #squeeze play candidate? They are 29% short. They got hammered after Jefferies downgraded to a hold the other day. They report May 2 after market close. @Mike is also asking about this stock. Thanks for the input. ~@sparrow, the hobo trader~ Forgot to add... Position: $LONG
suzie76040: Good Lord, is the short float for $SMSI really 25%?? That's crazy. It's listed #32. I wonder what #1 is.
mike123167: Good Evening folks I posted on the #squeeze forum (few days ago) some analyst report on $SMSI and mentioned the 25% short ratio. This stock looks like it has solid support at 16 and a gap at 19. Recently was 21. Anyway with shorts leaning wrong way and earnings coming next week looks like a potential #squeeze. I may dabble a small amount for a pop. What do you folks think of the chart. Also check out the #squeeze forum for the analyst report
mike123167: ...
$SMSI might be a good short #squeeze. 25% Short Ratio per www.Shortsqueeze.com Solid company reporting next week. Recently pulled back 17% and I think I may take a small posiiton. Let me know what the Chart is telling you. I feel it was an ove ...
mike123167: Folks check out the SHort #Squeeze forum. I added some info on one that has some potential. $SMSI I welcome anyone's thoughts on $SMSI in the short #squeeze forum. Thanks Have a good night folks. Going to watch the Sopranos. fugedaboutit
mike123167: $SMSI up over 6%. This stock is unreal I sold this one a few weeks back after a profit. I always sell to soon. LOL I need to go with trailing stops. I should read the forum tutorial on trailing stops for selling winners, several times a week to drill it through my head.
mike123167: Thanks BB. I can handle 7% loss is I don't buy too many shs. I will dip my toes in most likely. The guy who picked this one has been red hot. All MOMO plays but all have really been moving up. Some of the ones. $UCTT, $SMSI,FCSX, SOLF
BBortner: Pretty interesting day today. There were a lot of BIG moves in some small caps today. $GROW, MEK, $SMSI, JSDA, $DXPE, just to name a few. Do you think a lot of people who missed out on last week are looking to make it up by picking up some small caps? Are small caps going to be hot here for a while? What do you guys think? @Dan, I noticed in one of your articles you mentioned that "flags" tend to fly at half-staff. So if a stock goes up, say 10 points, then forms a flag, you can normally expect another 10 points up when it breaks out? Is that right? Thanks
Visit the Trading Forum to join in the discussion.
| | |
| --- | --- |
| Stock Price | $USD 4.17 |
| Change | 0.00% |
| Volume | 507,678 |
Smith Micro Software offers software & services. The Company's wireless solutions include a range of client and server applications that manage voice, data, video and connectivity over mobile broadband networks.
Request Video of SMSI
Already a member?
Sign in here.
Earnings
July 23rd, 2020 - 2020 Q2 Earnings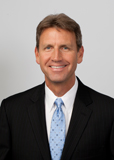 Dan Fitzpatrick
Stock Market Mentor gives you EVERYTHING you need to succeed in the market; all in one place. How easy is that? Dan Fitzpatrick and his elite community of traders share trading ideas, strategies and much more. Dan Fitzpatrick--a world class Technical Analyst, trading coach and regular CNBC contributor--gives you access to all of this with a 30 day trial membership for just $7.77. Get started TODAY and start trading better TOMORROW with the following premium content:
Nightly video Strategy Sessions with a game plan for tomorrow
Got a stock you want Dan to look at? Just ask.
Patent pending video alerts instantly delivered to you when one of Dan's trading signals is triggered. This is not your typical price alert. This is a short video explaining the action you need to take to make money. No more "Woulda, coulda, shoulda"
Access to over 70,700 stock analysis videos
Access an ever expanding library (70,700) of educational videos that will save you time and make you money
Join a team of friends and traders that have one thing in common; a burning desire to succeed.

Become a Member Today!
Gain immediate access to all our exclusive articles, features, how-to's, discussion group and much more...
Satisfaction Guaranteed!
Your Stock Market Mentor membership comes with a 30 day, no questions asked, 100% money back guarantee!