Synchronoss Technologies Inc. (NASDAQ:SNCR)
Bands Volume 200 SMA 50 SMA 20 SMA Videos Alerts Articles Events

numbers: @spmeyers $TWLO -$MOGU - any thoughts on this stock, watching $UPWK, $SNCR
spmeyers: @numbers $TWLO $MOGU $UPWK $SNCR I wouldn't touch MOGU or UPWK (in general I avoid IPOs); SNCR is below 200-day, so not of interest to me, but it is in a very good base and could easily run to 7 when buyers return
PalmJon1994: What do you guys think about $SNCR seems like it has potential here to run up with a stop set around 36.00
Bridget: $SNCR broke higher today after earnings. It is a bit extended here but I think a buy around $39 or the 8MA would be a good idea.
heyjack: $sncr looks to be expanding out of a volatility squeeze at the 50 dma
Bridget: Bought a starter position in $SNCR @ 38.65. Profit Target is $40.70, Stop is $37.
mradams0621: @Bridget $SNCR #help please- anyone- your best guess would be helpful # trade BTO $AAPL $112 calls at $2 last week, expire this Friday, nice pop this morning. Is it done for the day? time to sell? or with new and GS new price target will it go higher today? I'm thinking it's done for the day. Take the money and run? up 150%, why get greedy?
Bridget: @mradams0621 $SNCR $AAPL #help I think you know what to do. Up 150% on options that expire this friday? This is a no brainer.
Diana2010: $SNCR one of my best performers over the past year has pulled back to a great entry level with a stop below today's low. SNCR has strong fundamentals and carries a 99 rating from IBD. SNCR activates mobile devices for wireless carriers and should benefit from the popularity of the new iPhones this quarter. I added to my position today and will add again if it gets down to the 50D ema.
BocaRick: $SNCR up to 45.69 PM off a three week tight pattern - IBD buy point
Diana2010: $SNCR held Friday's low and is about to go green. It looks like it has been in a sloppy consolidation for the past month. Play on activation of AAPL phones. An IBD 50 stock. I'm already long but a good one to watch for an entry
Diana2010: $SNCR Winners circle stock that should see additional interest as AAPL sales figures come out. They do cloud activations for data enabled devices and cloud storage. An IBD 50 stock. Already long, but want to add to my position. If markets pull back further this afternoon, I might be able to add at the 43.50 area (near 50D ema).
Aragorn: ...
$AKRX $ARRS $ATHM $BITA $CBG $CP $FTI $L$PII $QIHU $SNCR $VIPS

Inside Weeks
$ARRS $CP $FTI $LAD $PII $QIHU


This is a crazy big week - there are a ton of inside weeks and clearly the direction of the break of inside weeks will determine whether ...
Tim S: Notable earnings after Wednesday's close $AFFX, $AIZ, $AKAM, $ALL, $ARMK, $ATML, $AVNR, $BDN, $BKD, $BMR, $BOFI, $CALD, $CBG, $CINF, $CNW, $DIS, $DRIV, $EDMC, $ENS, $ENTR, $FEIC, $FISV, $FLT, $FMC, $FORM, $GEOS, $GIL, $GLUU, $GMCR, $GPRE, $IRBT, $KIM, $LNC, $MAA, $MRO, $MTD, $MTGE, $NXPI, $OESX, $ONVO, $ORLY, $OSUR, $P, $PAA, $PMT, $PNNT, $PRU, $QUIK, $RE, $RLD, $SCSS, $SFLY, $SNCR, $SPF, $SRCL, $SWI, $SWIR, $SWM, $THG, $TQNT, $TSO, $TTMI, $TWO, $TWTR, $TYL, $UHAL, $WGL, $WNC, $XL, YELP
Tim S: Notable earnings after Monday's close $AEIS, $AEL, $ANAD, $APC, $ARI, $AWR, $BDE, $BGC, $BKH, $BRE, $BSFT, $CENX, $CF, $CHMT, $CLDT, $CRK, $CRZO, $CSOD, $DDR, $DNB, $DRYS, $ED, $ELNK, $FST, $GDP,GIMO, $GSM, $GST, $GTAT, $HK, $HTZ, $IPXL, $JMBA, $LF, LGCY, $LMNX, $MDR, $MNKD, $MR, $MRO, $NFX, NGLS, $OMI, $OTTR, $PAA, $PIKE, $PKT, PNG, $PPO, $PXD,QLYS, $RKT, $SAAS, $SB, $SBAC, $SGY, $SNCR, $STAG, $TDW, $THC, $TPC, $UNM, $VNO, $VOLC, $WFT, WMGI
hooked1: $SNCR - Worth a look. Recently had a good earnings report.
gold2stocks: ...
$SNCR
Synchronoss cut from Conviction Buy List at Goldman
$SNCR was removed from the Conviction Buy list, Goldman Sachs said. Expect slower growth from AT&T channel. $28 price target.

$TAP
Molson Coors estimates cut at @Morgan Stanley
$TAP es ...
gold2stocks: ...
$SNCR
Synchronoss downgraded at Wells
$SNCR was downgraded to Market Perform, Wells Fargo said. Company cut its guidance because of AT&T.

$VRTX
Vertex Pharmaceuticals upgraded at @Morgan Stanley
$VRTX was upgraded from Underweight to Equal- ...
jojo1480: $MIND OAS $SNCR QSII- all of these stock am looking to add tomorrow (position size 40-60%). Looking @the 5day ema Xing above the 20ema, usually results in a pop of several points. Whether that is going to occur/not remains to be seen. $HLF after a major brokerage (can' t remember which one $JPM MS ???, in $GOOG finance), strong recommendation by the analyst community, looking to add to position and more upside (currently position size is overweight 130%). Long $HLF NUS, and the above.
scottto: $SNCR - This is dumb but I'm trying to figure out why people are trading this stock. I own some and it's not working. Is this a short interest trade?
hooked1: $SNCR - @scottto - I like the story. $SNCR has a great business going, recently reported very good earnings and guidance. It is expensive, but is also down 12% from highs. Unfortunately, that's trading, right? You test the waters a bit, stick your toe in, if it works you go in deeper. I think the 100 day is important here. Here's an article: http://seekingalpha.com/article/426681-synchronoss-technologies-beast-of-burden-in-the-smartphone-market?source=yahoo
scottto: $SNCR - @hooked 1 - Thanks for the feedback! Doing OK now..
hooked1: $SNCR - Hey there jojo. I had a minor case of the can't help it's and bought a little "re-starter" on Friday afternoon, and then added this morning. I guess it's wrestling with the top of the box - peaks set back on 11/2 and 12/20 and as you said, the 50.
scottto: $SNCR - I took a bit of this one, thanks.
hooked1: $SNCR - @jojo - I'm kind of surprised by the current weakness. It's bounced off the 100 before, so I'm hoping...
jojo1480: SNCR-mpropst it blew out the Upper BBand, short #squeeze covering that is no subdued. Take a look @CREE VECO. $CREE reported a miss on earnings this week and the stock is up, I have a starting position in these stocks, and hoping they would come down, I want to buy more. This is a longer term hold, not trading the charts. Long $SNCR CREE $VECO, others in the LED (light emitting diode) space are @Dutch Phillips & Germany' s AIXG. @DAN- layed out a compelling case in the videos last night, take a look at them. If trading them, most are @good buy points. gl
jojo1480: ...
You can always paper trade, and find your comfort zone. The last 2days I opened starter in $CREE VECO $PAYX and looking at $FII (wishy washy about this one), i mistakenly sold $QSII, and now looking to get back in. Other small/mid size caps am holdi ...
OBX001: $SNCR starter position. too bad no #options on this. (#options market way too thin to ever think of trading)
OBX001: $SNCR jojo thanks for the heads up. i'll keep the stops tight. my starter position is on the small side. i do like the heavy short position on this.
lclarkc: $SNCR - Earning 2/7 after market.
shunsick: Markets - I'm hoping for some sideways consolidation. If we close circa mid way or better between the lows of this morning I am still feeling pretty good and will feel better if we crawl sideways for a few days. However I am locking profits for some positions that are at or climbing into resistance today. Sold $SNCR (day behind Jan), AMD.
shunsick: $SNCR - I snugged up my stops just before the move and was out at 32.12 @bummer!
jojo1480: FIO- taking the profit from the sale of $SNCR, adding to $FIO position. Long equity, short/long calls.
shunsick: $SNCR - Who was the AX on SNCR. With big earnings tomorrow would you ride this out? It's profitable but only by about 3%.
shunsick: $SNCR - Thanks jojo1480.
jojo1480: $SNCR SNDK $NXPI GLNG- adding more stock to my long term holds.
jojo1480: PAY- just added to my longer term hold. Looks like all my crappy "dogs of 2011" stocks are making headway today, ie $MAKO DK $SNCR HLF $PAY LNF $PRAA PVH, am long all of them and they are the only ones green today. Have about 20 more in the red. Even my $NFLX Feb95puts are red today, this is an earning play (that they disappoint).
jojo1480: SNCR- adding to position, each time it kisses the lower BBand, it behaves nicely...ditto PRAA. Long $SNCR PRAA, i am just trading this well defined pattern.
jojo1480: $SNDK NXPI- taking 10% off the table (both positions are overweight), and taking the proceeds to buy more $SNCR, trying to maintain my cash levels the same. Long $SNDK NXPI $CTXS AAPL $FIO, that is it for the tech space.
gold2stocks: ...
$SNCR was upgraded from Neutral to Outperform, @Robert Baird said. $36 price target. Company is better relatively positioned for a possible economic downturn.

Valmont Industries rated new Buy at Keybanc
$VMI was initiated with a Buy rating, Ke ...
stock: $SNCR 110820C35 $GLD 110805C163 $GLD 110805C166 $GLD 110805C161 $TLT 110805C101 $GLD 110805C162 $TLT 110805C100 $GLD 110805C164 $GLD 110805C160 $TLT 110820C104 Top 10 % Gainer Calls 08/02/11
Darce: $SNCR - held a starter position over earnings. Gapped up and consolidated and now looks like it's going for more...breaking above resistance on 5 min chart.
chelton: $SNCR Anybody following this one. Just saw it in my lists. Looks like an early move in a vol. sqz. Up smartly with a bit of volume. Had it grouped with cloud computing stocks, but it has been some time since I made that list and cant recall much about it -but the chart looks nice.
qureshir: Hi, Anyone have thoughts on $SNCR (Synchronous Technology)which does the activations for the iPhone? #Cramer seems to like them alot and if $AAPL is having a good quarter I assume $SNCR might be as well. @Dan or any of the technical traders - how is it looking? Thanks. Riz
Underdog: RIZ - $SNCR is doing great since I got stopped out! I think it was a great buy at the 200dma, but now it's gapped two days in a row and is fading today. Personally, I would wait for a pullback.
tnt: @Qureshir, I had $SNCR after buying at 200 day $MA and sold on Goldman upgrade. I may have gotten out too early, but couldn't resist selling the pop. I think this a great longer term play. Hard to put new money to work here. Will get in again on any weakness. Only concern is insiders dumping shares. Probably not too significant.
Underdog: $SNCR - Synchronoss Technologies, a popular momentum stock dropped over 25% in 4 straight down sessions. It bounced nicely off the 200dma today, which is right where it held in November. (Long $SNCR - adding to position)
iancleghorn: ...
The 'Computer Software # Enterprise' (business-to-business software) ranks 7, 10, 20, 29. The names with best IBD fundamentals validation include $SNCR, $EBIX and VMW. The first and last are on the current IBD 100.

2] What is your experience w ...
aptgods: Don't know how seriously to take the $GS article on techs, but must share the fact that I have been watching (my habit, over a long period) $SNCR, which recently broke out and I bought in last week at 29.9 and again on Friday (wincing at my error at 34.8) but is now a runaway at about 37, as "luck" has it. Take a look!
Pat(rick): Yacht: Both the advice and # results# exercise are golden. I love to get out my 08-07 statement to not only see where I'd positioned myself after the down draft but also dream about the 25%+ gain I'd be sitting on from 8-31 to today's close, $IF ...
drtony: hello everyone..choppiness seems to be the watchword these days. these volatile intraday swings are dizzying, and it's become commonplace for a huge day down to become a huge day up with very little warning. $AMZN trades up 10% on the day and down ...
drtony: ...
i've gotten lucky with a few stocks, and $LNN is currently my darling. holding time in flipping stocks is 1-3 days, and for some reason i've gotten lucky with LNN's volatility and have flipped it for more than $2.00 per share twice now, and just wi ...
Bob: I hope @Dan is taking some time off and catching up on some well deserved relaxation. Thanks @Dan for all you and others do here. There appears to be a shift toward technology stocks coming back into favor. Some are already flying. Maybe we could post up our favorites and give others the opportunity to have a look at them as well? I know Horsey likes AMD. I'm watching $SNCR (DEVELOPS TRANSACTION MANAGEMENT SOFTWARE ALLOWING COMMUNICATIONS SERVICE PROVIDERS TO MANAGE CUSTOMER ORDERS) and ATHR (MANUFACTURES WIRELESS/RADIO SYSTEMONACHIP AND MIXED SIGNAL/DIGITAL IC CHIPSETS $FOR WIRELESS COMMUNICATIONS PRODUCTS) for possible entries.
sparrow: Evan... a bike ride... one of my favorite things to do! Now that you have said "hi" to me, I'm free to fly : ) See you later... Take a look at $SNCR, buyout rumors. Been long for quite a while.
Bob: Couple of stocks I'm watching: $SNCR and ATHR Long: BTJ Happy Holiday All!
Dan: ...
also, I am bullish on $POT (nice bounce on Wednesday); $PCP is to be watched (in a volatility #squeeze); SII is bouncing off Wednesday's support and close to breaking out above $60; $SNCR is close to a breakout above $30; and CPO broke out yesterday ...
sparrow: Dude -- I have some cash in the trade port -- not as much as I wanted -- Rev mentioned raising cash -- I thought about it, then I did. Felt good. Then both stocks that I sold, $RVBD (trading portion only, not core) and $SNCR started running again $RVBD went from 1.40 down to to .90ish down -- the QQQQ's started getting some traction -- so I second guessed myself and made an emotional trade to get back in. $RVBD is lower than my buy-in not by much and $SNCR is up from my buy-in. But, now I'm worried about tomorrow's market! What a battle of the mind!
sparrow: @Dan, thoughts on $RVBD and $SNCR -- volume and price picked up on both today -- $SNCR has been resting and now looks like it wants to continue higher?
sparrow: @Dan, $RVBD and $SNCR good price action and volume today -- SCNR had been resting but looked like a breakout today on good volume... commnets?
sparrow: Well, that was a sweet surprise... $RVBD and $SNCR just had vertical rises... i sold into them. That more than made up for my AQNT loss.
sparrow: ...
HOBO TRADES this morning: $SNCR & $RVBD in and out with profits.

By watching stocks, i am starting to recognize each stock's individual trading pattern. $SNCR is like clockwork... first thing in morning bring it down and then immmediately run i ...
smita: @Sparrow: "By watching stocks, i am starting to recognize each stock's individual trading pattern. $SNCR is like clockwork... " You're trading like a pro :-); recognizing the stock behavior and trading accordingly. That's the main difference why the same technical patterns don't work on some stocks and work like clockwork on some others.. Good luck today
sparrow: @rebSE, $CROX and $BEAV are still offering up nice opps... especially this am for a day trade. $SNCR & BBND made a great day trade too... i missed my opp to lock-in decent profits... still hanging on to them. Long CROX; SNCR; BBND... wish i had a little $BEAV too. PS -- had to add the 'C' to SNCR.
sparrow: ...
I was frustrated too because I let my profit objective slip away on that stock. I had it, but I hesitated to click the mouse and sell, sell, sell! Same with $SNCR -- missed two opps to get out with profit yesterday and today... when my predetermin ...
sparrow: Hey Horsey, You are so cool. Hobo Trading is my new trading discipline. I am typically a buy and hold for weeks to months... But i have added Hobo Trading to the mix. I hold from minutes to hours to a couple of days. I have Hobo traded $GME, SOLF, $RVBD, $SNCR so far -- all at a nice profit for me. I have just started this and what i have already learned is to KEEP YOUR DISCIPLINE -- i would have booked a few more coins if i had. But overall i still booked some nice gains. Currently i feel that it is more beginners luck than skill. Did you get pics of any Rainbow Bee-eaters? If so can you provide a link? ~rainbow bee-eater~
sparrow: ...
I didn't Hobo Trade $CBI this morning. I had my hands full booking profits in $SNCR and YES... ISE ! ! !

I have had ISE since Jan! I bought it on a @Bernie Schaffer reco at $49.89. Other than a few days ago when it hit $50ish, it had done noth ...
rebSE: @sparrow, that's a funny description, but I guess you could call me a "hobo trader" also. I generally try to pick at least one stock in the morning that I can get into early and get out by the end of the day. I used to call it daytrading for groceries but I like hobo trading better. :-) I had $SNCR on my radar this morning but I wound up choosing VSEA instead.
Visit the Trading Forum to join in the discussion.
| | |
| --- | --- |
| Stock Price | $USD 7.34 |
| Change | -2.13% |
| Volume | 190,110 |
The Company is a provider of multi-channel transaction management solutions to the communications services and digital content marketplaces primarily in North America.
Request Video of SNCR
Already a member?
Sign in here.
Earnings
June 28th, 2019 - 2019 Q1 Earnings
August 8th, 2019 - 2019 Q2 Earnings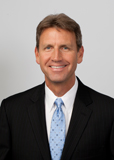 Dan Fitzpatrick
Stock Market Mentor gives you EVERYTHING you need to succeed in the market; all in one place. How easy is that? Dan Fitzpatrick and his elite community of traders share trading ideas, strategies and much more. Dan Fitzpatrick--a world class Technical Analyst, trading coach and regular CNBC contributor--gives you access to all of this with a 14 day FREE membership. Get started TODAY and start trading better TOMORROW with the following premium content:
Nightly video Strategy Sessions with a game plan for tomorrow
Got a stock you want Dan to look at? Just ask.
Patent pending video alerts instantly delivered to you when one of Dan's trading signals is triggered. This is not your typical price alert. This is a short video explaining the action you need to take to make money. No more "Woulda, coulda, shoulda"
Access to over 63,200 stock analysis videos
Access an ever expanding library (63,200) of educational videos that will save you time and make you money
Join a team of friends and traders that have one thing in common; a burning desire to succeed.

Become a Member Today!
Gain immediate access to all our exclusive articles, features, how-to's, discussion group and much more...
Satisfaction Guaranteed!
Your Stock Market Mentor membership comes with a 14 day, no questions asked, 100% money back guarantee!