The Trade Desk Inc. (NASDAQ:TTD)
Bands Volume 200 SMA 50 SMA 20 SMA Videos Alerts Articles Events

DAN: ...
$TTD -- Alert $450
$ZM -- Holding above $240. Forming the bottom of the base. Alert $270
Ruthboone: $TTD anyone have an earnings date on $TTD
Bwhitty: @Ruthboone $TTD Platform says 8/06
Ruthboone: @Bwhitty $TTD thank you. I was having computer issue
scottto_2: @bRobert #WeeklyCharts Screen - Here's the output of my latest iteration of the screener let me know how these look to you (if you feel like it). $ADBE $ADSK $AMRC $AMT $AVLR $AYX $BILI $BL $BLK $CCH $CCI $CDAY $CHWY $COR $CRM $CRNC $CRWD $CSGP $DDOG $DOCU $DT $EBAY $ETSY $FB $FIVN $FMCI $FSLY $FUTU $GSX $HCCH $HUBS $INSU $IPHI $MCO $MELI $MODN $MRVL $NET $NIU $NTES $OKTA $OOMA $OPES $PDD $PLMR $PRPL $PTON $RPAY $SAIA $SE $SHLL $SNPS $SPLK $SQ $SVMK $TDOC $TMUS $TTD $WGO $WIX $WKHS $WMT $ZM $ZTO This is the unedited list from the screen. I haven't checked them all but there are many familiar faces in there. Cheers, S
Bwhitty: $TTD really strong recovery this AM. Bought in at 415 wish I took larger position.
Tinker97: $fsly $ttd $ddog $shop all are looking the same wiht nice action no yet but are on watch lists. After learning here I see alot of my trades all looking the same which is a nice thing :)
DAN: ...
$TTD -- Worked out well. Just lost track of it. Wouldn't buy it here.
$AUDC -- setting up for a low entry. Alert $33.75

GSL Stocks:
$TDOC -- stopped yesterday at 214.60 for 22% gain.. Buyable here….but the trade is just different.
...
Kimberley: $TTD $TWLO $FVRR starting to move up, liking the weekly chart on all 3
Kimberley: $FVRR $TWLO $TTD $BABA as with most Tech stocks 50 DMA moving above 200 DMA on 1 MIN Chart bullish sign
mihaela14: Anyone still holding $ttd? I have a leftover position from $381. Any thoughts @scottrades
jonwest88: @mihaela14 $ttd Still holding my shares from Oct and Dec 2019 ~ $211 avg cost. Sold off way too early in jan @279 and 242 in late April 2020. They were 25 % of my shares, still holding 75%.
mihaela14: @jonwest88 $ttd ok thank you for your input
bRobert: $WIX $CRWD $TTD. many others A lot of profit taking. in many tech stocks. I took some in several that were extended. I may add to my $QQQ. puts
DAN: ...
$TTD -- Still running. Use the 8-day EMA as a reference for trend.

$MKTX -- Close to breaking out. Fakeout today...but this stock looks good. Alert $531.43.


$AMZN -- Use the weekly chart. Relative to the cost of money, this is NOT an expensive ...
Richlion1: $TTD moving, yesterday was the breakout. ATH
bRobert: $AYX. nh. WEEKLY breakout just getting started $230. target. Add on pb/bounces. One of my favorites. for. %. gain from here along with $CRWD $MDB. $260. Another long WEEKLY base. breakout $TTD. $450. target. hasn't changed. trailing stops
bRobert: $TTD. $450. next target ahead. Trailers
Bwhitty: $TTD still a strong contender in my account. During pull backs still creating higher highs and higher lows.
bRobert: $AYX I wanted this one to come in more Powerful WEEKLY consolidation and fresh breakout $220 I held off today Looking for a better entry next week $WIX bought the dip $220 target Armor plated $TTD hedged but holding $450 target $CRWD Took a partial . $92 may be the low with another shoe drop . $150+ WEEKLY CUP
champ: $TTD, HOD--up $20.00
bRobert: @champ $TTD $450/$500. Long leap calls. I had covered calls. Bought back on the dip
Bwhitty: $TTD touched 8 day. I missed it but hope someone gabbed it.
pebbles: @Bwhitty $TTD back down again
Bwhitty: @pebbles $TTD buying real estate while the town burns. I bought in. Lets see how it goes.
Bs7518: $TTD added
GMac10: @bRobert $W - Big moves down on relatively low volume across the board. Does the lack of volume in this move make you less fearful this is distribution and more likely to buy dips, or am I looking at this wrong? $COUP $OKTA $SQ $TTD
bRobert: @GMac10 $W $COUP $OKTA $SQ $TTD The strong stocks quickly recover from these low volume sell offs. Just be patient. If things cascade low volume can evolve into high volume Don't pick bottoms You can have a target area , but Let the price action confirm your thesis before jumping in with $$
bRobert: $TTD Orderly walk up to $450 Strong and long from below
Shamus.rickerby: $TTD what is this pattern? it seems to open higher than the previous close, then close lower than the open, yet higher than previous close... slowly stepping up.
scottrades: @Shamus.rickerby $TTD What time frame are you looking at?
Shamus.rickerby: @scottrades $TTD daily. maybe im looking too short term? its possible i'm looking for something that isnt there...
scottrades: @Shamus.rickerby $TTD Daily chart is just in an Uptrend. It keeps hitting Higher Highs and Higher Lows.
Shamus.rickerby: @scottrades $TTD gotcha. Thanks! is this a point that you would look to get into if there was a large volume move? or best not to chase?
scottrades: @Shamus.rickerby $TTD Not in my opinion. I like to buy a stocks Coming Out of a Base on Higher Than Average Volume. I'd highlighted a few of what I would call "Buy Days" where you could have entered the stock and the BEST entry has a #1 ribbon on it. This is now a trade that someone who is holding should be taking profits on. Hope that helps!
bRobert: @Shamus.rickerby $TTD Daily chart is extraordinarily bullish WEEKLY This stock traded sideways for nearly a year before breaking out in MAY $500 stock club for longer term holders
Shamus.rickerby: @bRobert $TTD thanks for the insight gents. Still learning, working on building up the confidence before i jump in with both feet.
bRobert: @Shamus.rickerby $TTD Trade small with fewer positions or paper trade until you have honed your risk management skills and can show a propensity for making a profit on your work Less is more Easier to carefully manage a small office of good employees than run a big division .
Bwhitty: $TTD looks to be creating new support right at 400
bRobert: @Bwhitty $TTD $450. next target
MtChet: $TTD - ATH
bRobert: @MtChet $TTD $400 target 1 $450 to follow Not straight up
GMac10: @scottrades - with tech and broader market reversing today, would you be looking to reduce any positions and take some profits after this big run, or do you see nothing to worry about yet? My time frame to hold is generally weeks or months, not swing trades $NET $COUP $SQ $TTD $AYX
DAN: ...
$TTD -- Closed this too soon.
$NET -- This is your exit.
$SHOP -- Use trailing stops on this.
$VIPS -- Still printing higher highs and lows. Alert $20.50
$QDEL -- Soaking up supply at $210. Watching for more upside here.
$CODX -- The Captain Ahab ...
bRobert: $TTD Nearing $400 target 1 $450 longer term
Bwhitty: @bRobert $TTD Sold high yesterday was looking to grab on a pull back... Wrong
bRobert: $TTD consider some partials at $399 I usually take partials after major technical targets are acquired and nice round numbers eg $400 Raise trailing stops up $450 longer term NOT straight up Relatively recent breakout from long WEEKLY consolidation
bRobert: @Bwhitty $TTD Buy in scales Sell in scales . Look at $YY. Continues to run Many others. $450. longer term. You will get another good entry soon
Bwhitty: $TTD Look at it :)
scottrades: @Bwhitty $TTD
Bwhitty: @scottrades $TTD This man gets me LOL
bRobert: @Bwhitty $TTD $400 measured move target $450. # 2
Bwhitty: @bRobert $TTD just keeps giving. You taking partials at 400 or closing out?
bRobert: @Bwhitty $TTD Take partials. Raise stops SELL premium
Bwhitty: @bRobert $TTD Thx! Little Volume pick up. May happen before lunch.
Bwhitty: $SPY $BYND $TTD $BA Volume coning into pre-market
lostsheep: @Bwhitty $SPY $BYND $TTD $BA Ahhhh Basking in the warm glow of stimulus induced gains. Throw another trillion on the fire.
Bwhitty: @lostsheep $SPY $BYND $TTD $BA That hit me really funny. I know right!?
Bwhitty: @lostsheep $SPY $BYND $TTD $BA Your stocks are doubling but your new 2 bedroom home in Atlanta costs 5 million :)
bRobert: $TTD $400 flag target Doing nothing wrong
bRobert: $SHOP High base setting up Rising 50d entering the neighborhood $1000 breakout target IF/when $TTD Nice tight chart $400/$450 /$500 Long
bRobert: $TTD. $400+. falg target. $W. $260. with trigger. $PTON. $60 with breakout. High base.
StockMarketMentor: A Price Alert has been triggered for $TTD The Trade Desk Inc.. Click here to view associated video clip: http://stockmarketmentor.com/stockanalysis.html?ticker=TTD&clip=124146
Niki: @DAN $QDEL $CODX $TDOC $DDOG $GSX $ZM $VIPS $DSCM $TTD $DOCU : should be $DXCM, not DSCM
DAN: Lots of stocks are breaking out today...and doing well. $QDEL $CODX $TDOC $DDOG $GSX $ZM $VIPS $DXCM $TTD and $DOCU to name just a handful. Pay attention to the ones that are strong on a day when the broader market is weak. Those are the ones that are likely to do the best in the coming days.
DAN: @Niki $QDEL $CODX $TDOC $DDOG $GSX $ZM $VIPS $DSCM $TTD $DOCU $DXCM Thanks for the heads up, Niki. Fixed it! 8-) Dan
DAN: It really pays to focus on stocks rather than the broader market. The major averages are actually still down today, though they've rebounded off their lows. It should be obvious to everyone by now that the Fed is supporting this market. "Liqu ...
JFD:
Jazman0013: @DAN $GSX $QDEL $TDOC $CODX $DDOG $VIPS $ZM $DXCM $TTD $DOCU $ETSY $CLDR Last week was an interesting one where several of my individual stocks were doing well compared to the market. Cutting out the noise and focusing on the price action/following discipline helps tremendously over fixating on variables out of our control. Always smart to know the time frames and check multiple to verify: trend/entries, stops and exit strategy. No lack of work for all those.
bRobert: $TTD. Going to $400. flag target 1 Flag. $320 - $360. $40 move +. $360 =. target.
Bwhitty: $TTD this stock has been a beast. Approaching ATH again from pull back. Will add if there is volume.
bRobert: @Bwhitty $TTD Strong technicals. $400 flag in motion. Long
bRobert: $TTD. Second flag close to triggering. The more the merrier. Long. $400 flag target $500 LONG TERM
Bwhitty: $TTD don't call it a come back! Profit taking rejected hard. Looking for more upside tomorrow.
DAN: ...
$TTD -- Performing as expected.
$ZM -- strong momentum. Use the 8-day EMA. Alert $241.80
$DOCU -- To NDX on June 22. This is running and likely to continue this week. Use 8 day EMA.

$GSX -- Huge volume on this massive move. High momentum. Wat ...
DAN: ...
$TTD -- following the imaginary chart. Alert $365 and $325
$AUDC -- Must hold at the 50-day MA. Looks like a slow mover, but notice the $10 range in a $30 stock.
$ZM -- Very strong...but needs to reset.
$MNTA -- Still consolidating here. Watch $ ...
Herb: @DAN $NKLA $HTZ $SPX $SPY $DJI $NDX $CLOU $IGV $COUP $BOX $TTWO $EA $PETS $CTRE $DXCM $VRTX $TTD $AUDC $ZM $MNTA $MSFT $AAPL $SGEN $QDEL $HRZN $MHO $RMD $VIPS Do your stock picks tend to satisfy the CANSLIM criteria?
DAN: Good morning. Futures are down quite a bit this morning as fears of a "second wave" of COVID start impacting the market. There is a long list of concerns that we all know about, and the noteworthy thing is that stocks have largely ignored ...
al19: $TTD getting hammerd in pre market V$12,00
debeers: @DAN $AAPL $CRM $LULU $MSFT $ORCL $TER $TTD $MSFT-(which i think Forexpro and i have had forever) is my bond proxy.Today it was announced that, along with Adaptive Biotechnologies it has created a national database specifically to track immune response to the virus.
Forexpro: @debeers $AAPL $CRM $LULU $MSFT $ORCL $TER $TTD Thanks, Lady DeBeers, Here's hoping that you're doing and feeling well, and living mask-free (unlike those of us still in the 'Burbs of Boston). In the case of Mister Softee, not quite forever; just since rumors as to the forthcoming demise of Mr. Ballmer became so deafening that even I heard them. It is getting to be a while, and current management has proved to be quite a pleasant surprise. I remain an occasional seller of portions into strength, but I'm a more enthusiastic buyer on weakness. Take care, and be healthy!
cmaxwel1: @al19 $TTD (sold half yesterday, remaining in 346 stop mkt limit order).
Ajax4Hire: eeeewwww, lots of stop-loss hit today; Profit Protect Program activated. $QCOM, $LRCX, $MCD, $TTD all redlined today. $PFSI stop-loss moved UP to $35.91; $AAPL stop-loss moved UP to $339.89; $MSFT stop-loss at $189.87; $TSLA stop-loss at $974.87. $DIS - No stop-loss; our grandkids will inherit Disney stock.
Bwhitty: $TTD another crazy bounce.
kbrowe: $TTD down and seems to be holding at the 8 day EMA so far. Not sure what that means for the market as a whole for this afternoon. One stock does not make a market. NP, but watching for a possible market direction.
jonwest88: $ORCL, $CRM, $TTD, $MSFT, $TER, $AAPL, all went below the stops on the GSL list, and the updated versions, xcept MSFT,? Only one left is 1/4 of $LULU
quencher00: @jonwest88 $ORCL $CRM $TTD $MSFT $TER $AAPL $LULU I Just got stopped out of $MSFT. It was a really quick dip below 190.00. I'll bet not everyone got stopped out of it if they had a bunch of shares to sell.
Michael_L: @jonwest88 $ORCL $CRM $TTD $MSFT $TER $AAPL $LULU .. something that has helped me a lot is learning how to use Covered calls. You have to own a 100 shares, but it's a way to make money on your shares without having to sell. For example, I am $4 down on my ROKU 100 shares, but have sold covered calls on it 3 different times now making over $1000. My covered call on it now is at $222 and expires next Friday. If I don't get to $222, I'll sell calls on it again and make more. Just something to look into. There are pros and cons. The biggest con IMO is that it does consume capital. But it doesn't bother me, because I'm never really ever over 50% invested. Using options to augment your approach has really changed my investing and keeps me from having to hyper trade.
CraigReynolds: @Michael_L $ORCL $CRM $TTD $MSFT $TER $AAPL $LULU Been doing this also on about 6 cores.
Michael_L: @CraigReynolds $ORCL $CRM $TTD $MSFT $TER $AAPL $LULU .. hey Craig. I watch your posts closely. You trade very similarly to me. I love trading around core positions using options as well. Performing better the last year, than I ever have, even during the recent crash. I'm looking at getting into MSFT somewhere around here, and am figuring out what option strategy to use to lower my risk.
cmaxwel1: $TTD was stopped out at 346
Bwhitty: $TTD above average volume today but mixed on direction. Looking for up.
mljbaer: @Bwhitty $BYND ...as is $TTD
Bwhitty: @mljbaer $BYND $TTD Nice! I had a alert to look at it again at 170
Bwhitty: $TTD nice! Not a lot of selling up there.
DAN: Our entry on $TTD was at $301. The stock is now at $370 and I want to reduce our position into this strength. Trading volume has been shrinking over the past 3 days of price advances, and I don't want to be chasing this stock down. I'm happy to lock in a $69 buck profit on a $301 entry. Makes our numbers look much better. Stop on the remaining shares is at $353.40. --Dan Feel free to keep your entire position going. By judicious use of staggered stops on partial positions, you can stay in a stock for longer than you might otherwise do. I'm just booking a profit because...well, because that's what I do. ;-)
jonwest88: @DAN $TTD BTW weren't DPZ and MTCH stopped out? They are both still on the GSL. Inquisitive minds want to know ;-)
Brock: @DAN $TTD speaking of booking profit vs. staggered stops. Looking at gaps on $TSLA, today was a bigger than average volume day and we're running high toward the close. If all holds the same what makes your determination to take profits maybe tomorrow vs taking them today? I'm terrible dealing with gaps.
issues: @DAN $TTD Thank you for your post Dan. I Thought about where your stop is and figured that's 20 points from the high today. I wouldn't want to give up those precious 20 points, so I just sold my shares to save a 20 point drop, but it'll probably continue up. In fact, it's climbing at the closing moments. But without me. I put in a limit order for $305. Wash rinse repeat....
DAN: ...
$TTD -- This is a great move...but on light volume. Careful. Up 24%. No reason to be selling this. Consider breaking up the position into fractions. Stop on part of position just below $360 -- say, $359.50. Locks in a 20% gain. Remaining at $3 ...
Visit the Trading Forum to join in the discussion.
| | |
| --- | --- |
| Stock Price | $USD 613.36 |
| Change | 0.83% |
| Volume | 463,684 |
The Trade Desk Inc provides technology platform for ad buyers. It provides a self-service platform that enables clients to purchase and manage data-driven digital advertising campaigns using their own teams.
Request Video of TTD
Already a member?
Sign in here.
Earnings
November 5th, 2020 - 2020 Q3 Earnings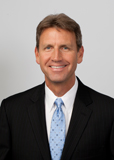 Dan Fitzpatrick
Stock Market Mentor gives you EVERYTHING you need to succeed in the market; all in one place. How easy is that? Dan Fitzpatrick and his elite community of traders share trading ideas, strategies and much more. Dan Fitzpatrick--a world class Technical Analyst, trading coach and regular CNBC contributor--gives you access to all of this with a 30 day trial membership for just $7.77. Get started TODAY and start trading better TOMORROW with the following premium content:
Nightly video Strategy Sessions with a game plan for tomorrow
Got a stock you want Dan to look at? Just ask.
Patent pending video alerts instantly delivered to you when one of Dan's trading signals is triggered. This is not your typical price alert. This is a short video explaining the action you need to take to make money. No more "Woulda, coulda, shoulda"
Access to over 74,900 stock analysis videos
Access an ever expanding library (74,900) of educational videos that will save you time and make you money
Join a team of friends and traders that have one thing in common; a burning desire to succeed.

Become a Member Today!
Gain immediate access to all our exclusive articles, features, how-to's, discussion group and much more...
Satisfaction Guaranteed!
Your Stock Market Mentor membership comes with a 30 day, no questions asked, 100% money back guarantee!