Twilio Inc. Class A (NYSE:TWLO)
Bands Volume 200 SMA 50 SMA 20 SMA Videos Alerts Articles Events

scottrades: Some #Earnings to be aware of this coming week... $PYPL $PFE $SQ $ROKU $PTON $GM $DKNG $MRNA $CVS $CRSR $RKT $SKLZ $ON $VIAC $ETSY $PENN $UBER $EL $EPD $TWLO $ATVI $TMUS $FSLY $MRO $GOLD $VSTO $SPWR $AMC $AYX $SPCE $FVRR $LPX $CHGG $NET $REGN $BYND $UAA $QRVO $CRNT $COP $RUN
bRobert: $MDB Looking to Add EXPECTED pullback from the 50d on first kiss from below Nice inv H&S pattern triggers with move ABOVE the 50d (a little bit above ) $400 target 1 $600 potential longer term Strong weekly base Under the radar A long term favorite Trading it from infancy Reports June $TWLO Same reversal but ABOVE the 50d Little pullback retest BUY the bounce $460 targt 1 $600 potential WEEKLY Reports May
bRobert: $MELI $1850 W target Pullback bounces Reports early May Cloud stocks pullback Look for bounces Many to choose $twlo retest w trigger $460 target 1 $CRWD anothe $CRM $WIX others
bRobert: $TWLO Breakout pullback retest Cheat entry with stop < 5d $440 - $460 to START $500+ Weekly targets long term Huge base $MLM nh $380 high base $400 WEEKLY targets Long $VMC nh $200 high base $250 WEEKLY long $USCR More volatile but going much higher $100 $CX nh Spec long term hold Double digits
bRobert: $DFS nh $125 daily hihg abse $150 longer $ALB $190/$300 $TWLO $$450/$600
bRobert: $TWLO Earlier posts Trigger reversal $460 target 1 $600+ long term Monster weekly base
bRobert: $twlo $460 w target daily $mdb. $400+. with trigger above 50d $okta. Near top of range. Trailers. $400 . Long term with weekly breakout.
bRobert: $TWLO $460 W target Not straight up Zig zags $600+ long term
Explorer: @Scottrades -- Stocks near the 50 DMA -- you like, waiting for Volume? ....-- $BABA $CERN $ETSY $IDXX $LOGI $OKTA $QCOM $ROKU $TCS $TREX $TWLO $VIAV $VIVO
Explorer: @Mounty $COP -- This morning's list of stocks at or around the 50 DMA -- waiting for volume.... -- $BABA $CERN $ETSY $IDXX $LOGI $OKTA $QCOM $ROKU $TCS $TREX $TWLO $VIAV $VIVO
DAN: ...
$TWLO -- Watch 200-day MA. I would not buy this.
$APPS -- Tightening up here. Needs to bleed off last week's selling.
$BLK -- Starting to form a handle.
$HZNP -- Squeeze fakeout and breakout.

Requested Videos

$DIS -- Stock pulled back to t ...
bRobert: $smh 5/13 BULL CROSS $MU $120/$140+ Long from below $TWLO Reversal trigger $420 Higher long term WEEKLY C&H $600 5/13 ema bull cross
kemenator: @bRobert $smh $MU $TWLO $TWLO....it already broke the downward sloping trendline...wait for a PB bounce to buy?
bRobert: @kemenator $smh $MU $TWLO Yes
bRobert: $PINS Profits on kiss of the 50d from below but watch for a modest pullback bounce as this reversal continues to unfold A move > 50d targets the old high $90+ WEEKLY interests me C&H consolidation beginning to pinch a bit $150 potential Costs nothing to watch $TWLO similar dynamic $WIX A move > 20d ceiling has $340 - $360 potential Higher targets with the C&H trigger $500
bRobert: $CVNA. Test of high . soon. Reversal $320/$400. Shorts. 33%. Long $GH. Reversal. $165. with. flag trigger WEEKLY. C&H. $300. potential. Long $CLOU. reversal. $30. with flag trigger Look around the space $WIX. daily Wedge. larger CUP. $480. potential $340 with wedge trigger Look for. 5/13. ema bull cross. daily. WEEKLY. is. very. bullish. C&H. like. breakout. Retest Bounce off 20 w. Long a small partial. Others. $TWLO. reversal. $440 to start but. $600+. WEEKLY. C&H. potential. $MDB,$WDAY. . others A rotation is coming
Bwhitty: $SPY hey investors. Here is a list that motley feels is strong for entries today through 3 years. So not a trade per say but for smaller entries long term growth. Just passing along $ABNB $AMZN $ATVI $AXON $CRWD $FVRR $IDXX $LMND $NTDOY $PINS $PLNT $RMD $SLKZ $SNBR $TWLO $Z $ZM
bRobert: $TWLO. Bounce. on. WEEKLY. near. 20 w. $320. Again. 3rd. time $CLOU. 3. day. rout to 200d. OVERSOLD. short term. Expecting a bounce of unknown. strength
bRobert: $CALX $45/$60 WEEKLY C&H $MU Unstoppable $100 SOON $120/$140+ longer $WDC $75/$110 $NVDA $1000 $UCTT $65/$75/..... $GUSH $100/$210 $OIH $300 $SLB $35/$40 $HAL $30/$40 $CVX $150 $WYNN $170 Daily C&H $200 longer $MA $450/$500 Breakout retest bounce $V $300 same $TLRY WEEKLY C&H $65 $IIPR $250/$300 WEEKLY C&H $WIX $450 Keep your face mask in place Daily C&H $OKTA $ZS $CRWD $TWLO $DOCU Huge upside $ALGN Long from way below Multi bagger Put a smile on my portfolio WEEKLY C&H $700 - $1000 $MED $300/$350 $ABMD $450/$550 WEEKLY MMP $AXON Bounce close to 50 WEEKLY C&H $250 - $350 $NAIL bounce off 50/200 WEEK C&H $100/$180 longer $BYND Take a piece SMALL $240/$420 WEEKLY C&H reversal in place MANY new distribution Deals in place GIFT breakout pullback BOUNCE
debeers: @bRobert $CALX $MU $WDC $NVDA $UCTT $GUSH $OIH $SLB $HAL $CVX $WYNN $MA $V $TLRY $IIPR $WIX $OKTA $ZS $CRWD $TWLO $DOCU $ALGN $MED $ABMD $AXON $NAIL - Are you holding thru the $OKTA earnings this week?
bRobert: @debeers $CALX $MU $WDC $NVDA $UCTT $GUSH $OIH $SLB $HAL $CVX $WYNN $MA $V $TLRY $IIPR $WIX $OKTA $ZS $CRWD $TWLO $DOCU $ALGN $MED $ABMD $AXON $NAIL Yes It's an investment
Ajax4Hire: @bRobert $CALX $MU $WDC $NVDA $UCTT $GUSH $OIH $SLB $HAL $CVX $WYNN $MA $V $TLRY $IIPR $WIX $OKTA $ZS $CRWD $TWLO $DOCU $ALGN $MED $ABMD $AXON $NAIL $BYND $MU - Micron owns their IC foundary(production in Boise,ID,USA-USA-USA!) where $NVDA,$AMD - buys from $TSM. That advantage should wane as Asia starts back to work today. $MU is the premier memory vendor but competes against larger Samsung, Hynix.
bRobert: @Ajax4Hire $CALX $MU $WDC $NVDA $UCTT $GUSH $OIH $SLB $HAL $CVX $WYNN $MA $V $TLRY $IIPR $WIX $OKTA $ZS $CRWD $TWLO $DOCU $ALGN $MED $ABMD $AXON $NAIL $BYND $AMD $TSM Most efficient handset chips for 5G phones 20% longer battery life
bRobert: $TWLO Bullish 5/13 EMA daily cross good for a zig to $450 $600 - $700 WEEKLY C&H VERY STRONG CHART
Yuls: My mind is probably clouded with short bias, as I'm seeing short setups on 5m charts at 200ema resistances $TWLO $SE...
bRobert: $OKTA $ZS $CRWD $WIX $TWLO $DOCCU Usual suspects The cloud/data center is very sunny NVDA Money makers with WEEKLY iron clad charts
bRobert: $WIX strong Rip your face off rebound $450 $OKTA $ZS $CRWD $TWLO $DOCU $NVDA $MDB Strong weekly HIGH targets
bRobert: @jwstich Thanks. But if I invented it, a would have patented it EXPECT. pullback bounces. and be surprised by the RARE. runner that never looks back. You. garner a lot of information by. monitoring the response to a stock pullback. You see where support is The area where aggressive buyers step in. It is a low risk entry. with a higher degree of success Strong WEEKLY. chart +. pullback. bounces. =. $$$. strong. synergy. Low. risk/high reward trades. Patience and a small partial. in stocks with. very. strong . WEEKLY. charts. , . Money Making Patterns in particular, C&H. or. inverse. H&S. and a pinch Many. making big. moves now. $NVDA $DOCU. $WIX. $TDOC. Strong. C&H breakouts. $CRWD. $ZS $OKTA. $MANH. $TWLO. $SPOT. ready. $W. soon.
jwstich: @bRobert $NVDA $DOCU $WIX $TDOC $CRWD $ZS $OKTA $MANH $TWLO $SPOT Thanks @bRobert but your emphasis on this pattern identifies you at least on this platform, s a leading/leader of this method. You have pounded the table many times (thank goodness). I think I finally see the wisdom in this method. It took me a while.
bRobert: @jwstich $NVDA $DOCU $WIX $TDOC $CRWD $ZS $OKTA $MANH $TWLO $SPOT Cinderella trade If the shoe fits. Use what tools/techniques work. best for you. Be flexible because the market .may change spots and reward different tactics. as the crowd catches on to what has been working. .
bRobert: $TWLO. WATCH. the pullback for a bounce. next week. A. secondary. pullback gift entry . Closes. 2/23. $600 - $700. targets. long term.
bRobert: $HRI Top bottom line beats ALL my employees with good report cards $TWLO $GTLS $HRI $UCTT and GREAT WEEKLY charts . Look for pullback bounce opportunities Longer term the strong trend is your friend
bRobert: $WIX WEEKLY MMP in motion STRONG VERY Again, long term hold $DOCU Another WEEKLY C&H pinch $450 What's with a/l the $450 targets? coincidence? I think not $TWLO WEEKLY C&H breakout $600 - $700 $MDB WEEKLY C&H breakout $700+ GREAT EMPLOYEES
bRobert: $CRWD Breakout Pullback retest............................BUY THE BOUNCE $450 $ZM Pullback retest $TWLO same reprts atc
Motorman: $TWLO $ALB $FSLY $TLRY Reporting today, per TD
bRobert: @Motorman $TWLO $ALB $FSLY $TLRY $TWLO $600 - $700 targets I will look to buy any pullback WEEKLY STRONG C&H SOLID Long term hold
Motorman: @bRobert $TWLO $ALB $FSLY $TLRY Sounds good!
bRobert: $TWLO boom Long term hold Risk but cushions help and hedges where appropriate $600 - $700 targets longer term WEEKLY C&H breakout monster STRONG I was PLANNING on adding in the event of a $SHOP pullback I may consider selling premium on the pop
bRobert: $TWLO $460 Small daily high base target acquired after hours Longer term $600 - $700
bRobert: $VMC. Up rpre to. nh. on earnings Multi year base. $230 $MLM $400. target. $EXP. $150 $CX $12. nhs. last week. $USCR. soon. $100+ $GNRC. $350 . C&H. in motion. Pb. bounces. $Z. Short squeeze. 250/$300. POTENTIAL. $GH. WEEKLY. C&H. breakout. $250 $NVCR. WEEKLY. C&H. $250/$300 $BYND. $220/$320/$420 $WYNN. $150/$200. $DKNG. $75/$100 . $OKTA. 4300/$400 . $CRWD. $250 soon. $450. WEEKLY. C&H. longer. $ZS $300/350 $TWLO. $500 - $700. $WIX. $450. $DOCU. $450. $ZM. $475. soon $600/$900 potential $TDOC. $450. WEEKLY. C&H. MMP. $NVDA. WEEKLY. C&H. MMP. $1000 $SWKS. $250/$300. $MU. $120 . $WDC. $75/$115 . $UCTT. $65/$75 . $LRCX. $750 $GUSH $75 soon. $110 . longer. $HAL. $30/40. $SLB. $35
scottrades: Some #Earnings to be aware of this week... #earnings for the week.. $PLTR $SHOP $CVS $WMT $ROKU $FSLY $FVRR $AAP $TLRY $TWLO $WIX $AMAT $GOLD $TTD $AN $DBX $BIDU $YNDX $WING $LPX $ZTS $TRU $SPWR $ECL $ADI $BIGC $SEDG $EXPD $WM $MRO $RNG $STMP $USFD $TRMN $ET $BKI $OXY $TRTN $VMC $TSEM $SNBR $HLT
bRobert: $ZS $250- $400 $CRWD $300/$400 $OKTA $320 - $450 (pounding) $TWLO $500 - $700 $NVDA Strong flag Really $640 SOON $1000 longer $DOCU Flag $290/$450 $WIX flag $450 Rip you r face rally soon ALL WEEKLY C&H MANY money making patterns (pinch in handle) An additional kicker HUGE UPSIDE IN THIS GROUP LONG TERM YOU CAN HOLD THESE OR TRADE AROUND A CORE But over manage a great employee
bRobert: @brynmark $NVDA recommendation was to take a piece BEFORE the breakout while it was boring you and then add on pullback bounces Today strong flag pullback bounce..............posted that it may be all you get I recommend small pieces in stocks that I expec a monster move so you can OWN the breakout Hard to buy a stock when it has shot up $50 points in an extended market You have to define your risk or hold your nose and buy with a very loose stop Same with $DOCU $WIX $OKTA $TWLO others We will; get a pullback at some point where one can add/enter Usually it is a bit earlier Here it was on an intraday basis and you had to be watching
brynmark: @bRobert $NVDA $DOCU $WIX $OKTA $TWLO I meant, you were encouraging me to hold on through the/that retest :) ..with that first piece I added. Poor use of the English/stock language there. Happy owner from below. Looking to add if/when that pullback comes? I was bugging Scottrades for a boom a few weeks ago...just a bit prematurely!! But in it and MU...for the foreseeable appreciation to come.
bRobert: @Pokersmith $DOCU A partial position and patience For this $NVDA $TWLO $WIX $OKTA $ZS $WORK OWN the breakout with GREEN Upside in these are hundreds of dollars $NVDA $1000 $TWLO $500-$700 $DOCU $450 You don't have to own them all
bRobert: @brynmark $NVDA $DOCU $WIX $OKTA $TWLO I have been a pom pom holder for $MU and $WDC from way below $NVDA no brainer hold with some piece ANY These WEEKLY C&H squeeze outs MMP are very POWERFUL and can be hard to chase There are some bad market days ahead that will TEMPORARILY bring these in a bit for a flash sale buy
bRobert: $WIX. Speed bumps. $300 and $320. as a WEEKLY. breakout is. imminent. WEEKLY. C&H. pinch. MMP. $450. This one will rip your face off when in motion. Expect some pb. bounces. $WIX $NVDA $DOCU $OKTA. $TWLO. $ZS Powerful.WEEKLY charts $ZM. reversal unfolding to $475 target 1. $575/$800 POTENTIAL. Really Thats why I recommended taking a small piece down below Same with $NVDA. and others with really. Filthy upside potential. Not a dollar or 2 MANY HUNDREDS OF DOLLARS. $450 - $500 for. NVDA. $1000. target. $450. for the bunch $WIX DOCU OKTA $TWLO. $500 - $700. targets await. SERIOUS money to be made. in high quality stocks with. exceptionally bullish WEEKLY charts Not straight up.
bRobert: $WIX. WEEKLY. C&H. MMP. Setting up to leave the nest. $450. target $300 speed bump This is a rip your face off rally stock. A partial and some breathing room is all that is required. Adds later on pullback bounces. $ZM. $DOCU. $NVDA $OKTA. $ZS. $CRWD $TWLO. $WDAY. a few others are set to have really ridiculous runs. They are all long term employees of mine in varied proportions. Primarily utilizing a LEAP call strategy I will continue to scale in with confirmation of my bullish thesis. Monster WEEKLY. charts. Telescope trades and calendar time frames
bRobert: $TWLO. nh. Multi year monster. with a STRONG WEEKLY. $600/$700. potential. Sticking with that Not straight up
debeers: $FDX- has already secured the order for the 1st batch of EV vans from GM. Should bake in profit for the co in earnings periods. $GM- a couple of things from the call. Barra has the rep of being con servative and then exceeding expectations. BTW the 1st Hummer will be auctioned off in March to benefit Wounded Warriors.Charitable and smart. Given that the President is a Vet and the Post Officed will be ordering as well......... $TWLO-still rockin' as is $EL $AMRC-flummoxed as to the pb today especially as they just got another job and they hardly give away their services
bRobert: $WIX $300 speed bump possibility Use it for a pb bounce Traders consider partials $450 the big prize $TWLO $NVDA $OKA $ZS $DOCU others really working HUGE Just a partial and patience needed Little gets very big in $$$
bRobert: $MDB nh STRONG stock $600 target 50% upside left after 100% move in 3 months $TWLO Breakout to nh EXPECT the expected A pullback retest BUY the bounce Targets $500 - $700 Really $WIX Close to a WEEKLY breakout ADD on pullback bounces > $300 $450 long term
bRobert: $TWLO close to a breakout to nh WEEKLY C&H $500/$600 longer term Huge winner Long term hold $ZM Looking to add Small breakout retest ...................ADD with bounce $475 target 1 $575/$800+ POTENTIAL $OKTA Breakout Flag ADD with trigger $300/$320 SOON $400 WEEKLY C&H later Overweight
bRobert: $TWLO nh Look for pb bounces
debeers: $TWLO-JPM adjusts the satock to an overweight 465 from 360. LONG because i like the business model.
debeers: @bRobert $TWLO -considering the JPM upgrade, you could look for a long time.
bRobert: @debeers $TWLO $470 is a Daily first target $600+ longer Long term hold VERY bullish WEEKLY C&H breakout
debeers: $AMD-wrong so gone. Addedthe premium to $TWLO instead of being in the semis.
champ: $TWLO.... made a New ATH this morning.
bRobert: $Zm $475 target 1 with flag trigger I have been long as posted Looking for this Cup base to retrace to $575 and set up for a potential breakout to $800 measured move target $350 base $575 handle 575 + (575 - 350) = $800 Baby steps I will add on pb bounces > $425 Adding in scales as this trade unfolds with bullish confirmations at each stage I like hunting for big game and parking my investment $TWLO is another $600 - $700 potential targets HUGE Several others as posted
bRobert: $DOCU Swing trade with benefits (potential for long term hold and $450 WEEKLY C&H pinch target) doing very well off swing low $225 Looking for $260 - $280 target Again a WEEKLY breakout can run to $450 Speed bump at $300 high What I really like is that we have a team of employees with HUGE upside potential 50% or MORE upside Hundreds of $$ An Option player"s dream $ZM $DOCU $TWLO $NVDA $WIX others
bRobert: $TWLO. nh. Monster holding stock. with $600- $700. targets 50 - 75%. upside for stock LEAP Calls ..........just a bit more
chunlow: @bRobert $TWLO Hi R-what Leaps are you buying. Curious how far out you're looking...
bRobert: @chunlow $TWLO 2022
bRobert: $ZS $250/$350 C&H Longterm hold $OKTA $300/$400 $WIX $450 breakout pullback retest $TWLO C&H daily weekly $500/$600+
ciki: @bRobert $TWLO 'what is a pullback bounce?
bRobert: $TWLO close to swing trade target $400 Small potatoes Daily WEEKLY C&H breakouts $500/$600+
bRobert: $TWLO ADD on pullback bounces > $400 $540/$600+
bRobert: ...
$twlo. Daily weekly c&h. $500/$600 . Great holding stock
$nvda. Long term holding stock getting ready to move very strongly Weekly MMP. Tight squeeze Nice rest after monster 400% move Did it wear you out while it consolidated? That's ...
bRobert: $GH. VERY Bullish and .tight WEEKLY. C&H. $250. with flag trigger. $TWLO. WEEKLY/daily. C&H. $500/$600+ HOLD it tightly. Scale in
bRobert: $OKTA $300/$400 $ZS. $250/$300. $CRWD. $300/$400Good day for the 3. Musketeers of. Cloud security. VERY HIGH upside OKTA just getting started $WIX. consolidation near the 50 WEEK. done. $450 $DOCU. great entry add $450. WEEKLY. C&H pinch "MMP" $WDAY. WEEKLY multi year base. $400+ $MANH. $160 - 170. WEEKLY. breakout. LONG consolidation $MDB. STRONG STRONG. WEEKLY. $500/$650 . potential. Really. Home run stock. Many posts $100 - $400. run. More than 50%. upside. Polite. $TWLO. WEEKLY. C&H. $500/$600 . Multi year winner Do you have. a $CLOU. how. powerful these charts/stocks are?
msing3: @bRobert $OKTA $ZS $CRWD $WIX $DOCU $WDAY $MANH $MDB $TWLO $CLOU $DOCU.....finally started a position in $DOCU, missed the first pop on $WIX but being patient, nice day in $DFEN
bRobert: @msing3 $OKTA $ZS $CRWD $WIX $DOCU $WDAY $MANH $MDB $TWLO $CLOU $DFEN Plenty of upside in the sector Pullback bounces to add You will get them
bRobert: $WDAY $260 with daily W trigger > $240 test top of range Look for pb/bounce from ABOVE $400 long term WEEKLY base breakout $WIX swing trade Eventual WEEKLY breakout > $290 $450 target with speed bumps $TWLO swing trade off 50d with long term benefits $500/$600 Daily/WEEKLY C&H targets $390+ on swing $OKTA $300/$400 $CRWD $300/400 WEEKLY C&H $ZS $250/$300 $220 swing target 1
traderbren: $TWLO - providing a low risk entry with a stop below the 50 dma.
bRobert: $TWLO. W. double bottom. daily. off the 50d. to boot WEEKLY is. STEEL STRONG C&H. Bounce from the 20 WEEK. area Great entry in the past $500/$650+. No joke. Long term hold. Multi year winner
bla00109: $TWLO steep sell off to 50d MA where it rebounded. Does anyone think this could be a reasonable swing trade with stop at 329( 5.5% potential risk)?
bRobert: @bla00109 $TWLO This is a great. multi year stock. WEEKLY. CHART is. FINE. NOTHING WRONG . WEEKLY chart shows touches of the 20 WEEK every. few months. = great entry EXPECTED Look to take a small entry soon. Stop. <. 20 WEEK. $600+ . targets. WEEKLY. C&H. monster
bla00109: @bRobert $TWLO Thanks. I bought some. Stop at 329 - just under LOD, which I think is pretty safe
vikranth1: $KLR looking good, broke out from ipo high and silently moving up. This is european $TWLO but undervalued
bRobert: $TWLO. Strong multi. year winner. Daily High. base. C&H like. $500. with. breakout. Extended > 50d for. best. entry. Buy the breakout. pb bounce. or. apb. closer to the 20/50d WEEKLY. C&H. $600. potential
bRobert: $TWLO. C&H. breakout. continuation DAILY. $500. target. WEEKLY $600+. POTENTIAL. This. monstrous weekly.flaunts its. big. guns at lesser tech wannabees
bRobert: $OKTA. It has. given. you. many. opportunities. $285/$300. soon. $400 longer $ZS. nh. earlier. . $250/$300 $TWLO. Daily. C&H. breakout. retest. BUY THE. BOUNCE. $500/$600 $WIX. Swing trade off daily bottom if you like WEEKLY. MMP will take off soon. $450+ $DOCU. MMP. $450 $NVDA. Strong. WEEKLY. MMP. set up. A $500 move is. going to. begin shortly $1000. target
bRobert: $TWLO STRONG chart nh print $500/$600 long term
bRobert: $OKTA Great entry points don't last forever This stock has been hospitable and tried to get you on board LOOK for pb/bounces $TWLO nh WEEKLY C&H breakout $500/$600 WEEKLY C&H breakout $300 SOON $400+ later $ZS $250/$300 $CRWD $250/$300 $DOCU Buy the bounce $450 $WDAY $280/$400 $WIX is setting up WEEKLY MMP $450 with breakout Alerts
bRobert: $TWLO nh $420 small high base /$500 daily c&h /WEEKLY C&H $600 Multi year winner STRONG very
bRobert: $TWLO. Monster holder $500+ . Leap. calls HUGE WINNER. Far from done. Daily WEEKLY. C&H.
bRobert: $DOCU. I. mentioned that this was an intraday. breakout/pullback......bounce test and It did ADD. on the pb/bounce. The tests don't have to be on separate days. $450 target $TWLO. $ZS. $CRWD. VERY. STRONG WEEKLY. CHARTS with upside.
bRobert: $TWLO Powerful WEEKLY C&H $450/$500+ Long term holding stock
bRobert: $TWLO. . $500./$600. WEEKLY. C&H Long term hold $SEDG. nh $460. high base. breakout. $ENPH. close to. $220. target. nh
jonwest88: @Yuls $WDAY I sold this one totally out over a few days starting 12/29 and 30. Had this one at the same time I bought $TTD, $TWLO, and $SHOP. I kept those, sold a small partial recently of $SHOP. $WDAY never grew like the others and the fundamentals have been challenging. Just raising cash.
Yuls: $TWLO bounced right at 9Week ema, watching to see if holds
Yuls: $TWLO pb/bounce at prev BO level/20sma, flagging intraday. JUst watching to see how it all looks on Monday
bRobert: @Yuls $TWLO $500+ WEEKLY C&H targets Expecting a pullback zag first then bounce Long term hold
Hans_Schultz1: @Yuls $TWLO setting alert at around 352, just in case it perks up. Seems like this might be a nothing day though in general. Trying not to overthink.
DAN: I am closing out the $TWLO trade on the active trade list. The stock is testing $350 and I don't want to hold the stock in the hope that $350 will hold. I'd rather just book the $50 profit and move on. --Dan
Ajax4Hire: @DAN $TWLO I still have a metric ton of $NLY @$7.32, hitting Ex-dividend this Wed,Dec30th. Set to purchase more shares(instead of cash) so double growth. Also got "Think&Trade Like a Champion" by Mark Minervini for Christmas my family really does listen:) Happy New Year @Dan.
DAN: @Ajax4Hire $TWLO $NLY Those are two really good things to own. $NLY is the ATM machine. ;-)

And Mark's books will really change the way you trade. I know they've changed the way I trade. I have a different orientation to how I make decisions. Bu ...
DAN: ...
$TWLO -- closed out at 350.70. This was a $50 gain.
$FVRR -- stopped out last Friday at 212. This was a 6% loss. This might set up again. It just hit my "breakout" stop. A pullback entry is a different trade. The stock IS trending. ...
DAN: Good morning. The market is pretty flat today. All things considered, that's a good thing. Maybe stocks will hold up into the new year.

Our current active trades are: $AAPL $BIDU $DKNG $FOCS $FSLR $FVRR $GNRC $MSFT $NLY $NOW $PENN $PII $TWLO $XH ...
Visit the Trading Forum to join in the discussion.
| | |
| --- | --- |
| Stock Price | $USD 377.08 |
| Change | 0.69% |
| Volume | 1,028,900 |
Twilio Inc provides a cloud communications platform that enables developers to build, scale and operate communications within software applications through the cloud as a pay-as-you-go service.
Request Video of TWLO
Already a member?
Sign in here.
Earnings
October 27th, 2021 - 2021 Q3 Earnings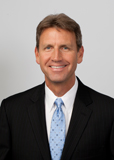 Dan Fitzpatrick
Stock Market Mentor gives you EVERYTHING you need to succeed in the market; all in one place. How easy is that? Dan Fitzpatrick and his elite community of traders share trading ideas, strategies and much more. Dan Fitzpatrick--a world class Technical Analyst, trading coach and regular CNBC contributor--gives you access to all of this with a 30 day trial membership for just $7.77. Get started TODAY and start trading better TOMORROW with the following premium content:
Nightly video Strategy Sessions with a game plan for tomorrow
Got a stock you want Dan to look at? Just ask.
Patent pending video alerts instantly delivered to you when one of Dan's trading signals is triggered. This is not your typical price alert. This is a short video explaining the action you need to take to make money. No more "Woulda, coulda, shoulda"
Access to over 82,200 stock analysis videos
Access an ever expanding library (82,200) of educational videos that will save you time and make you money
Join a team of friends and traders that have one thing in common; a burning desire to succeed.

Become a Member Today!
Gain immediate access to all our exclusive articles, features, how-to's, discussion group and much more...
Satisfaction Guaranteed!
Your Stock Market Mentor membership comes with a 30 day, no questions asked, 100% money back guarantee!