Twilio Inc. Class A (NYSE:TWLO)
Bands Volume 200 SMA 50 SMA 20 SMA Videos Alerts Articles Events

rachel: ...
$TWLO – buy along 50-day MA.
$VEEV – good stock, but the uptrend isn't giving much of a buying opp b/c the stock doesn't consolidate.
$WDAY – Watch for pullback closer to $200.
$WING – nice steady drift.
$WK &ndas ...
JBed: $TWLO Lots of buyers but the indices keep thwarting upward progress. Long some calls.
kt4000: added more $LABU on the dip, looking for $TWLO and $GOOGL to add more also
champ: $ZS @ $76....First entry was $64, next was $70, then $74.60...and on it goes and where its ends, nobody knows but maybe after earnings, on 5/30...this could run up to $100, I wish I knew, but I don't. Did everyone see what $TWLO, did in 2018, this investment position bounce $120.
CraigReynolds: @champ $ZS $TWLO Wish earnings were not next week. Decision time (guess no no decision to be made), never do any good holding. In past month, held 3 positions over earnings and struck out 3 times.
DAN: Good morning. Futures are down a bit this morning as the "Sell in May" thesis plays out. As for general market direction and health, I would be focusing on the 50-day moving average. Trend followers view sustained prices below the 50-day ...
Robert1965: @DAN $TWLO what would be a good entry point small size today
shoredriver: @Robert1965 $TWLO ...Did you see his earlier post that he "sitting this out"..in BOTH trading and LT accounts???
DAN: @Robert1965 $TWLO I have a little bit of Twilio. The stock is acting well. If you're intending to own the stock for awhile and ok with it churning at current levels, I think $140 levels are ok to start a position. But if you're buying because you think the stock is going to pop higher, then you might re-think your strategy. I don't think that's gonna happen. But stocks zig zag all the time, and $TWLO ($COUP) are still behaving well. Hope this makes sense to you, Robert. Dan
bigbartabs: @DAN et al... $TWLO $COUP $DELL ... experience... yes. It means a lot, especially in the "don't panic" department. Where I used to just sell when things started getting dicey on a particular day... I now just back out of the daily and int ...
rachel: ...
$TWLO – 50-day MA.
$COUP – working.
$FN – Huawei thing.
rachel: ...
$TWLO – inside day.
$VEEV – holding this.
$NOW – trying to build a new box.
$CYBR – this is still working...though slowing.
$GLOB – inside day.
$TNDM – still forming a base. Alert $72.10
$EHTH – still formi ...
kt4000: bought $PINS at the open - 1/2 position, also looking for a good entry point for $LABU, sold my $TWLO yesterday.
DAN: ...
Look at $TWLO and $COUP. Their action is very similar. Looked great yesterday, but gapped down slightly -- back into yesterday's trading range. So they are currently trading "inside" yesterday's price action. You might be tempted to th ...
JoeTrader: @DAN $TWLO $COUP $DELL Thanks Dan for the heads up in $COUP...looking at a Bull Put Spread in June...-1 110P / +1 105P for 2.10cr
champ: #Repost---- $ZS $TWLO $CYBR ---- Follow #Earnings-Reports, for profits --- Another real simple way to watch...Cloud-Based Security stocks, are to watch earnings on other competitors stocks in the same sector, like $CYBR, that just reported earnings ...
Gary: ...
COTD: $TWLO – gap and reverse...now chewing through supply. Stop below $128.
$SPX – stabilizing at 2800. Prior support now resistance? Swing trades work well.
$NDX – regaining 50-day moving average. Very important for this to w ...
Robert1965: $TWLO up 6.90+ 5.7%, anyone buy this
kt4000: @Robert1965 $TWLO I owned it at 130 and added yesterday around 124 - so yes Would like to get more around 125
Gary: ...
3. $TWLO – working on a base.
4. $VEEV – good uptrend. Easy to hold.
5. $WK – good uptrend.
6. $NOW – building a high base after breakout. Support at $260.
7. $WDAY – buyable here.
8. $PLNT – steep run. Hard to b ...
Gary: ...
7. $TWLO
8. $ZS – Alert $75
9. $ZEN – Stop at $82.20. 50-day MA is support.
10. $COUP – Waiting for a breakout on volume. Alert $105
11. $GE – Alert $10.50
12. $MGTX – good earnings, and positive Phase ½ trial ...
kt4000: Picked up $SQ, $KSS, more $TWLO
gwenzee: @kt4000 $SQ $KSS $TWLO Hope you don't hurt anything trying to pick stocks off of bottoms. Dangerous game to try to predict an absolute bottom.
kt4000: bought $PINS and $TWLO sold my $SQQQ
Robert1965: @bRobert Did you add $TWLO, and $TNDM on the dip & bounce
bRobert: @Robert1965 $TWLO $TNDM No buying today. Just commentary. Long $TWLO Long term hold . $PODD . from below $TNDM . partial .
bRobert: @bRobert $TWLO $TNDM $PODD I have a shopping list. Too early for Christmas shopping. . Happy . with my positions. Will look to add to $BABA . Leap calls at some point.
bwcarnation1: $TWLO on the move on vol
shoredriver: @bwcarnation1 $TWLO ...yes it is....long....
bRobert: @bwcarnation1 $TWLO Pullback/bounces are great entries, particularly for winning stocks.
Robert1965: $TWLO did any one take profits on the bounce, looking to get back in, now below my enty
bRobert: @Robert1965 $TWLO Held over with partial Added on pb/bounce LONG TERM hold
shoredriver: @bRobert $TWLO ...for some long term is like 8 minutes.....Their bd's must LOVE the commish.....
rachel: ...
$TWLO – same question. Yes, you could buy some here, with a stop below 50-day MA.
$EHTH – same question. No. Needs to tighten up quite a bit.
Gmoore: @bRobert $TWLO Are you buying more here?
heyjack: $twlo Bounced off 130 in its most recent bounce. I held 1/3, looked great at 144 pm. Now waffling between 130-131. May add some back at 134. Stop at 129.60
bRobert: @heyjack $twlo Good opportunity for entry on a pullback bounce . Particularly for LONG term investors
rachel: ...
$TWLO – sold half at close. Can now hold the other half. If the stock looks good, I can re-buy on the pullback...or not...or sell the rest for smaller profit. When you sell half, you have options.
$WK -- earnings tomorrow.
$PLAN – IPO ...
shoredriver: $TWLO....Reports Tues after...options market pricing in a 10% move...long small.....
bRobert: @shoredriver $TWLO I missed the huge post IPO run ups of TWLO and $ACIA in 2016 . Not the reincarnations in 2018 - present. Long from $20s. Trading around a core . Long term holds
bRobert: $TWLO WEEKLY ooze out. LONG term hold Great employee . Pullbacks are opportunities
rachel: ...
$TWLO - Working outside BBand. Earnings Tuesday. Alert $137
$VEEV - Still going after test of 50-day MA
$WDAY - Popping out of VS on volume. Alert $205
$WING - Stalling here, but good to hold. Use stop below 20-day MA.
$WK - Squeezing. Alert $52.65 ...
rachel: ...
8. $TWLO
9. $IRBT – tomorrow's BITS trade.
Growth:
10. $IIPR – good entry here. Alert $84.
Requests:
11. $TTD – status quo.
12. $VRNS – good "pinch and pop" – stuck between moving averages and breakin ...
bRobert: $TWLO . Long term hold. Trading around a core. Bounce off 50d. Low risk entry/add with green print . Long from $20s
rachel: ...
$TWLO – Growth Stock (also a swing trade). Rebound off 50-day MA. Earnings week from tomorrow.
$VEEV – Growth stock. Still working. Just hold it through this volatility.
$NOW – Growth Stock. Buy trigger would be a move above $250 ...
rachel: ...
$TWLO – holding at 50-day MA
$WK – software has been soft. Holding at 50-day MA
$FTNT – holding at $90. Starting Phase 3.
$DATA – holding at 200-day MA. I wouldn't buy this.
$TNDM—selling below 50-day MA. Stock ...
DAN: $TWLO -- at critical support. If you're long, you'd better have a tight stop.
bRobert: $TWLO Great long term holding stock. Rare pullback to 50d and bounce . Continuation.
rachel: ...
$TWLO – Growth Stock still holding at 50-day MA.
$LHCG – Growth Stock. Holding at support. Needs to regroup here.
$PLNT – Growth Stock. Merits of partial position trades. Use trailing stop.
$WWE – Watch how it acts at $10 ...
rachel: ...
$TWLO – dormant.
$EVTC – Alert $29.50
$LHCG – Again…risky stock to be in here. You can always buy it back.
$WWE – buy at support, not at resistance…particularly in an uptrending channel.
$DELL – would wan ...
JBed: $TNDM $TWLO two favorites, emerging after pullbacks.
bRobert: @JBed $TNDM $TWLO $TWLO excellent entry.. Trading around a core Long term hold from $20s
DAN: Some stocks that are holding at support (I'm pretty sure I mentioned them all last night): $NOW -- holding at 50-day MA $TNDM -- holding at $60 $GLOB -- continuing to trickle higher. $TWLO -- looks like $NOW, and holding at support. $WDAY -- As discussed last night, I want to see it back above the 50-day moving average. The big, high-volume down days are concerning and something to keep in mind. But the 50-day moving average is really the benchmark. Hope this helps. Dan
trader123: $TWLO Early weakness and a tag of the 50 day line. Trading in the lower end of the channel. Started a small position.
JBed: $TWLO bounce at the 50. Added to long calls from yesterday.
bRobert: @JBed $TWLO That's trading! Same here . Quality stock sale. Don't pay retail.
Robert1965: $TWLO anyone knows what is happening in this had stop limit at 126.90 blew right passed it.
bRobert: @Robert1965 $TWLO Nothing long term. Setting up for a nice entry. at some point. We are not there yet
Vhuante: @Robert1965 $TWLO seems like general profit taking in tech.
bwcarnation1: @tjv821 $crm I have a list of about 20 cloud/software and all are down, some more significantly ie $WDAY, $NOW, $TTD, $MDB, $TWLO, $DATA, $FIVN, $SHOP, $NEWR etc.
Robert1965: @bsafriet $TTD $TEAM $WDAY $NOW $NEWR $HUBS Also $TWLO 7.0%
Robert1965: @bRobert $TWLO It looked like 119.00, what you looking for NP not sure
Robert1965: $TWLO sold at 128.95
jeffslm: @Robert1965 $TWLO - why?
Robert1965: @jeffslm $TWLO I was a little too soon, S/H sold at 129.25, I sold to book profits.
Robert1965: $TWLO Any news on why the drop.
issues: @Robert1965 $TWLO Yeah I bought it.
issues: I added to or started new positions in the following today: $ESNT $VZ $TWLO $BLDR $DFEN $WK $DMRC Thanks to all who write in the Forum to give me some ideas! I sold $AXSM.
Robert1965: @issues $TWLO where did you buy, I added at 126.37 small
issues: @Robert1965 $TWLO We bought TWLO at $126.70 (no stop yet!) I liked Dan's coverage on the weekend strategy session. He said it was ok to buy even at $129, so we got a little discount.
rachel: ...
$TWLO – good upside momentum. Could buy more with stop on new position just below 20-day moving average.
$LHCG -- $105-115 box.
$WING – Look at Money Flow (20). Compare money flow to the following GSL stocks.
$VEEV – Just hold it. ...
rachel: ...
$TWLO – still in trend, though volume heavy on Friday.
$IIPR – taking profits now...very extended still.
$VEEV – still working.
$NOW – still in trend. Price target was $260. It hit $252. Time to take profits.
$CYBR – ...
bRobert: @CraigReynolds $TLRY $PYX $CGC $CRON I appreciate your kind words. I prefer to find stocks that have WEEKLY charts that technically project large gains and then park some $$$. eg $TWLO $MELI $MDB $TNDM Adding on pb/bounces. I also have a growing portfolio of spec stocks that have really outperformed. Many are in short squeezes and or niche areas. The investments are small to cope with the higher volatility. All of my big 5 cannabis stocks started that way (IIPR)
CraigReynolds: @bRobert $TLRY $PYX $CGC $CRON $TWLO $MELI $MDB $TNDM In process of developing my process as Dan said in weekend video. My big difficulty is patience, buy to early then stopped out. Will start looking/learning Weekly charts watch and learning this process. Thanks
bRobert: @CraigReynolds $TLRY $PYX $CGC $CRON $TWLO $MELI $MDB $TNDM It is a process. Also you have to develop a trading scheme that fits you best. I don't like or have the time to trade consistently in short time frames. I try and trade longer trends, up or down. In a non trending market that's chopping people up, I stand aside and wait. another suggestion is to make smaller initial entries and try to time them to bounces off the lower end of a trading channel or on a pullback bounce AFTER a breakout. I don't like to chase breakouts. If you do, very small with a plan of adding on a pb/bounce that confirms the breakout.
bRobert: $TWLO . Nh . This has been my favorite tech stock . Up 400%+ . in 1 year. WEEKLY chart my time frame. I have no more targets. Top of range. Partials taken. I trade around a core .
DrScience: $TWLO up 2.5% to another new 52-week high. With a 4th day of higher highs, pullback is possible. Long APR 120 Calls @ 6.65, closing in on a double. Took some off at 13, last one OCO limit 14.00 stop 12.50
bRobert: @DrScience $TWLO One of my favorites. The first stock I bought last FEB during the market tumble. this one broke out and never looked back. I missed the IPO run . Not the encore performance. Overweight Long term hold. Trade a bit around a core
rachel: ...
$TWLO – use trailing stop below $120...maybe a few bucks lower, depending on your type of trading.
$PLNT – keep raising the stop(s).
$TEAM – this is what's happening to a lot of stocks in high bases. Gentle breakout...and th ...
DrScience: $TWLO to a new 52-week high in anticipation of a Najarian call on CNBC's Halftime Report. Long APR 120 Calls @ 6.65.
DrScience: $TWLO up nicely on second day of move off support. Another $4 to resistance at all-time-high. Stochastic cross to the upside providing momentum.
Hans_Schultz1: $BA $FIZZ $TWLO $FB Made good opening rotation trades on these. Closed out for now
JBed: $TWLO coming back from the (nearly) dead. Long calls.
bRobert: @JBed $TWLO Dead? Please look at the WEEKLY. Very well behaved . Model employee My time frame
traderbren: @JBed $TWLO - agreed. Long calls as of this morning.
JBed: $DIN retest of earnings breakout. Small position - see if it holds. $TWLO long $115 calls exp April and May.
bRobert: @JBed $DIN $TWLO I am long both from far down below with partial profits. $DIN may fill the gap.on the wedge breakdown I'll be there to add when it bounces. A bargain in terms of PEG valuation compared to most in the space. $105/$125 targets
Robert1965: $TWLO ATH 123.80
bRobert: @Robert1965 $TWLO $125 is my next target. Close enough for government use. Good tea leaves.
Robert1965: @bRobert $TWLO are selling any
bRobert: @Robert1965 $TWLO NO
bwcarnation1: $TWLO keeps creeping up nh not as extended as most
bRobert: @bwcarnation1 $TWLO $125 target 1 Hope for dips
bwcarnation1: @bRobert $TWLO thanks for all your posts and comments so helpfull
bRobert: @bwcarnation1 $TWLO I appreciate your kind comments I'm glad if it helps . Sometimes I'm not sure.
bRobert: $TWLO $125 target within hand shaking distance..
bRobert: $MELI Another nh Day 2 breakout. $480 target getting closer.. Stops getting tighter. Strong WEEKLY base breakouts can go very far. $ORLY $BA $NOW $CYBR. $TWLO $GTLS Look at stocks in multiple time frames . Sometimes getting too close obscures the big picture and you fail to appreciate the magnitude of the move that is developing. You end up getting chopped up or settling for a few bits on scalp trades instead of a substantial bank roll.
bRobert: $TWLO Trail stops up and enjoy $125+ target 1
kt4000: $TWLO moving.. incredible
bwcarnation1: $TWLO dbl top or higher?
Visit the Trading Forum to join in the discussion.
| | |
| --- | --- |
| Stock Price | $USD 127.96 |
| Change | -1.95% |
| Volume | 2,947,120 |
Twilio Inc provides a cloud communications platform that enables developers to build, scale and operate communications within software applications through the cloud as a pay-as-you-go service.
Request Video of TWLO
Already a member?
Sign in here.
Earnings
November 5th, 2019 - 2019 Q3 Earnings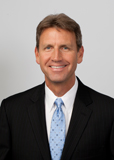 Dan Fitzpatrick
Stock Market Mentor gives you EVERYTHING you need to succeed in the market; all in one place. How easy is that? Dan Fitzpatrick and his elite community of traders share trading ideas, strategies and much more. Dan Fitzpatrick--a world class Technical Analyst, trading coach and regular CNBC contributor--gives you access to all of this with a 14 day FREE membership. Get started TODAY and start trading better TOMORROW with the following premium content:
Nightly video Strategy Sessions with a game plan for tomorrow
Got a stock you want Dan to look at? Just ask.
Patent pending video alerts instantly delivered to you when one of Dan's trading signals is triggered. This is not your typical price alert. This is a short video explaining the action you need to take to make money. No more "Woulda, coulda, shoulda"
Access to over 64,300 stock analysis videos
Access an ever expanding library (64,300) of educational videos that will save you time and make you money
Join a team of friends and traders that have one thing in common; a burning desire to succeed.

Become a Member Today!
Gain immediate access to all our exclusive articles, features, how-to's, discussion group and much more...
Satisfaction Guaranteed!
Your Stock Market Mentor membership comes with a 14 day, no questions asked, 100% money back guarantee!