Twilio Inc. Class A (NYSE:TWLO)
Bands Volume 200 SMA 50 SMA 20 SMA Videos Alerts Articles Events

kt4000: $TWLO moving.. incredible
bwcarnation1: $TWLO dbl top or higher?
bRobert: @bwcarnation1 $TWLO A little early to tell. Long term hold for me . Trade a little around a core. I don't get too cute with this gem
traderbren: $TWLO - regaining the 8ema and above the 20d.
bRobert: @traderbren $TWLO $125+
rachel: ...
$TWLO – small buy here. VERY small.
$TNDM – Phase 2 pullback? Wait for support…and be patient.
$HLF – Earnings after close today.
Others:
$TDOC – coming out of a high right side…but not a great setup for me ...
traderbren: $TWLO - could offer a low risk entry here based on today's pullback...or wait for it to clear the 20d overhead. Long.
lostsheep: $TWLO- would have been a great scalp from after hours last night till pre market. Need to get that crystal ball working.
bRobert: @lostsheep $TWLO You never know. Still don't until business is open to the crowd. Target $125+
debeers: @lostsheep/@bRobert---mr/miss lost sheep- $TWLO -Must be uncomfortable to sit on crystal balls but if anyone has mastered how, its bRobert.LOL.
PJMR11: @lostsheep $TWLO Actually I picked up that scalp for 4%
traderbren: $TWLO - nice pull back to the 20d. We'll see if it holds. NP.
kt4000: Anyone looking at $TWLO as a good buy point after 8% drop?
PJMR11: $TWLO 20Day held
traderbren: $TWLO - nice bounce in the works. Started a position when the hourly flipped on the intraday.
PJMR11: @traderbren $TWLO Agree. Rode this up in pre-market. Hoping to do the same this afternoon. Significant swings but for now the 20 day looks like good support
spmeyers: @kt4000 $TWLO not in a rush; might sell off another day or two
kt4000: Added more $LAZ on the dip, added a small position in $TWLO, beefed up the position in $GUSH, trimmed up $LABU will add it back on the next dip, adding $AMGN for a short ex-Div roundtrip (2/14/)..... I have a full position in $CVS but tempted to beef that up after today.
bRobert: @kt4000 $LAZ $TWLO $GUSH $LABU $AMGN $CVS $BX my favorite
shoredriver: @champ $TREX $WB $IQ $TRIP ....$TWLO also....
champ: @shoredriver $TREX $WB $IQ $TRIP......#Thanks... $TWLO
PJMR11: @bRobert $TWLO Down to $110 after hours on earnings report. Do you still see $125?
PJMR11: @bRobert $TWLO Seems to me this might be an opportunity for me to get back in the stock with a stop just below the 20 day MA.
bRobert: @PJMR11 $TWLO Long term yes. Short term, you may have a better opportunity. You won't know until tomorrow.
bRobert: $TWLO . running into earnings . tomorrow . $125+ .target
bRobert: $TWLO Great holding stock. Trading a round a core but always there
PJMR11: $TWLO. Did I miss something happening here? Back to where I bought it.
bRobert: @PJMR11 $TWLO It doesn't go up every day. It is extended and can use a rest/pullback. You didn't buy at an ideal entry point. You don't buy breakouts. Long term ,, no issues.
PJMR11: @bRobert $TWLO Thanks. I was late to the party.
bRobert: @PJMR11 $TWLO No more booze, chips. Another party soon.
PJMR11: @bRobert $TWLO I am staying for the dancing
PJMR11: $TWLO Steady moving
bRobert: @PJMR11 $TWLO $125+
bRobert: $TWLO .Baird Reiterated buy and raised target to $134 . Measured move target $125 Long term hold
bRobert: $TWLO . nh . Running start to $125+ . target. This is why you hold this one. Don't get too cute. Trade around core if like
Spotdog: I haven't noticed any comments on surge in $TWLO today. Looking pretty positive
bRobert: @Spotdog $TWLO Mentioned . Holding stock . premier
jeffslm: @bRobert $TWLO - I guess it wasn't a time to taking profits as advised.. same for fang names as they don't quite seem to be "done" yet.
bRobert: @jeffslm $TWLO Partial profits were reasonable if you trade around a core. Sell all....NOPE
jeffslm: @bRobert $TWLO - I bought a large position in the 30's. Long term hold, not a trading stock for me. I agree they are a plum take out candidate.
bRobert: @jeffslm $TWLO I hooked up with them during the Feb swoon last year. They were one of the only stocks to break out.Entry from the $35 range breakout off the lows. Any dips are quickly picked up and the uptrend resumed.
issues: @RT $twtr Thank you RT. I am looking at the 20 day as being support. So a good stop would be around $32, ok? Did you get in the other one $TWLO? We missed it and it's too extended at this lofty price.
audrina0904: $TWLO - I'm a little in love with these stocks that are setting up short term flags or sideways consolidations.... $MEDP $PLNT $TNDM (although slightly less here) $BEAT $TEAM $NOW Watch for breakouts above the recent levels on these...makes building a position easy if you buy small on initial breakout and then add on the extension.
audrina0904: @bRobert $TWLO $MEDP $PLNT $TNDM $BEAT $TEAM $NOW - Pretty amazing how both philosophies can be so successful, I am more the breakout buyer when something confirms I'm right...I look for places to easily start small and then add.
bRobert: @audrina0904 $TWLO $MEDP $PLNT $TNDM $BEAT $TEAM $NOW I buy the pullback bounces. ;) $TWLO LONG term hodl. $125+ target Like several of your others as well
justinp: @audrina0904 $TWLO $MEDP $PLNT $TNDM $BEAT $TEAM $NOW Yep. $ZS as well. BBs starting to narrow.
Robert1965: $TWLO near HOY 106. in AH 104.
bRobert: @Robert1965 $TWLO Long term hold. Trade around a core. Don't get too cute or you will miss out on the moves. Look at the WEEKLY Enough said. Setting up for move to $125+ Should be acquired by someone. IMHO
bRobert: $TWLO flag Watch for trigger > $106 $125+ target Long term hold
bRobert: $TWLO Small bearish h&s. top with $90 target.(gap fill potential also) No trigger .. Long term hold. trade around a core. Partial position left after profits.
bRobert: $TWLO . Holding stock for me.. Holding from the $30s. Trading around a core. Pullbacks don't last long as this stock is aggressively bought when the general market recovers from dips. Not at an ideal buy point close to highs. A little consolidation could change that and allow 50d to catch up. Be vigilant for pb. Going higher.
rachel: ...
$TWLO – should be selling, not buying.
$VEEV – selling this here.
$TEAM – gap and crap. Holding at $90. Needs rebuilding.
Requested Videos
$FDX – I would sell into this strength.
$BJ – "Breaking out of 3 month ran ...
Kasey: @bRobert $TNDM $TWLO Thank you for your analysis. You made me realize the baby steps. I was not aware.
bRobert: @Kasey $TNDM There is a reversal pattern in motion. Inverse h&s Neckline $38 . Head $26 . 38 - 26 = 12 + 38 = $50 . measured move target . At $50 . it may form a handle (low volume pullback) in a larger c&h . set up . with a $70 . target. Baby steps . Strong stocks sequentially complete bullish chart setups. Some have multiple setups in the same chart and in multiple time frames. W pattern in TNDM on the right with a $46 measured move target. (38 - 30) 38 = . $46 WEEKLY chart . There is a high base on the right in motion .which hasn't triggered. $70 . target . The whole pattern can be looked at as a deformed c&h . of sorts with a $100ish target . $TWLO . WEEKLY . use for comparison $100 target acquired All in the eye of the beholder. Disclaimer . Readings for entertainment purposes only. Price action is truth.
KemoSabe: $TWLO - Continues to try to breakout. Small position and will add on breakout with volume.
bRobert: @KemoSabe $TWLO Amen
bRobert: $TWLO Blue sky territory. Top of the range. Look for pullbacks/bounces
traderbren: $TWLO, $TTD -- both poised to move from here. Long.
traderbren: $TWLO - getting pulled to $100..in this tape
bRobert: @traderbren $TWLO WEEKLY c&h target 1 . $100 . for a while. Needs to consolidate a bit at this level
KemoSabe: $TWLO - Nice move today. Coming out of a small flag pattern. New high on good volume. Needs to hold $100.
bRobert: @KemoSabe $TWLO Consolidation in this vicinity would be really healthy and set up nicely for higher targets. Long term hold
audrina0904: @KemoSabe $TWLO - I dont think needing to hold $100 is all that important here, this is a stock even with a pullback, goes much higher from here. This kind of growth is what you look for.
bRobert: @audrina0904 $TWLO yes.
issues: @bRobert $TWLO 3rd top means this is the next try to BO. NP Holding $TWTR bought by mistake when I wanted TWLO.
audrina0904: Stocks running on my watch list for better entries $CHGG $TWLO $TNDM $VNDA $PYPL $PLNT
captron: $TWLO - Pulling back, day 2. Would love to see it below the Eavg 8 or better to get back in for another try to break 100 and close above.
bRobert: @captron $TWLO Still my favorite in tech. Very resilient. Long term hold.
bRobert: $TWLO . Very strong. Testing top of range. Long term hold. Take advantage of pb/bounces. Higher targets
bRobert: $TWLO . 50d bounce. Long term hold.....not that many left
pacmentor: $ABT $TNDM $DATA $TWLO $EHTH $HLF $CYBR $PLNT My current watchlist for long-term adds
bRobert: $TWLO . Still a very strong stock. Long term hold
spmeyers: $TWLO -- one of the few major stocks still above its 50-day m.a.
numbers: @spmeyers $TWLO -$MOGU - any thoughts on this stock, watching $UPWK, $SNCR
shoredriver: ..$TWLO...$TTD.......sheesh......
spmeyers: @numbers $TWLO $MOGU $UPWK $SNCR I wouldn't touch MOGU or UPWK (in general I avoid IPOs); SNCR is below 200-day, so not of interest to me, but it is in a very good base and could easily run to 7 when buyers return
bwcarnation1: $TWLO new hi today on strong vol slightly off hi now but holding up . nearing ave. full day vol so far today.
bRobert: @bwcarnation1 $TWLO Great WEEKLY chart. Higher targets in play. One of favorites. Long term hold
bwcarnation1: @bRobert $TWLO I agree...glad you're back, you were missed!!
bRobert: @bwcarnation1 $TWLO My wife feels quite the opposite sometimes ;) thanks
issues: @bRobert $TWLO Robert how do you determine which stocks are long term holds and which are just for a trade?
bRobert: @issues $TWLO Good question. Corrections can test that designation. $TWLO caught my eye during the Feb correction as it defied the strong negative tape and had a major range breakout on the WEEKLY. It has a very bullish WEEKLY chart that has not broken and has high projected targets. Pullbacks have been aggressively bought. As long as the WEEKLY chart is working, it is a long term hold. I may trade around a core to goose returns a bit. $UNH $TMO are other examples. Nothing not to like.
spmeyers: $TWLO watch for breakout
Robert1965: I am looking at these $MSFT ,$TWLO $TTD $AVGO all up in PM
jeffslm: $TWLO - Green
bwcarnation1: $TWLO bought some this a.m .didn't get the very low though...sm amt
Aragorn: $TWLO inside day and up near the highs rev strat hammer weekly up. It looks like it wants to take out the highs from 3 weeks ago
CHOFF: @champ $CRM -- its sidekick investment, $TWLO also spiked too AH. I'll be watching both for a possible ride in the morning if $CRM can break the pattern of selling off on good news. Both have outstanding service models (near monopolies), yet my risk awareness meter is still on high alert.
champ: $PANW ..HOD going into earnings on 11/29/A, the street is looking for a move into earnings...they should beat....but know-one can know that....and they have't missed on earnings, in the last 5-year, maybe they will surprise, this time around..?....$TWLO had a nice surprise on earnings on ...11/6.
champ: $TWLO ..HOD....still working and is really strong today
spmeyers: @champ $PANW $TWLO volume on PANW is tiny, institutions are not buying
Robert1965: @champ $TWLO that is the other one that I have been watching for an add. I might just sell my starter position what do you think
champ: @Robert1965 $TWLO --- Yes, I saw your post the other day...and @GOOSE has been all over this stock...#Great-Work...@GOOSE, both of you. Thanks!
Robert1965: $TTD and $TWLO out of both did anyone else exit these
Robert1965: $TWLO up 4.5% at 80.28
Aragorn: $TWLO inside day and down - inside 15 down here is a list of inside days and down AABA AAL AAOI ADBE ADRO AGN AMZN ANET APHA ASPS ATHM BABA BC BCOV CGC CGEN CMG CORT CRUS CSCO EA ESIO FCX FEYE FFIV FIVE FWONA FWONK GILD GOOG GOOGL GXBT HAS HPE HPQ IDCC INSY INTU JBLU JEC KMG LAKE LLNW LMT LOW LXFT MA MU NTR OSPN P PGJ PLUG PRLB PTC PYPL PZZA QLD QQQ RACE RHI RL RTN SBGI SINA SOCL SPLK SPOT SQ SQM SRPT TD TECK TKR TLRY TPR TQQQ TREX TWLO TXN UA UAA V VHC VJET VOYA WATT WIN WUBA XLI XLY YELP
shoredriver: ....$TWLO....flying......
Robert1965: $TWLO on FIRE 71 to 90.90
GOOSE: A TRADE: $TWLO STO 11/9/18 78.0 CALL @3.00
CHOFF: $TWLO - looks good too...solid break out. NP yet.
Visit the Trading Forum to join in the discussion.
| | |
| --- | --- |
| Stock Price | $USD 133.90 |
| Change | 0.71% |
| Volume | 3,390,210 |
Twilio Inc provides a cloud communications platform that enables developers to build, scale and operate communications within software applications through the cloud as a pay-as-you-go service.
Request Video of TWLO
Already a member?
Sign in here.
Earnings
August 5th, 2019 - 2019 Q2 Earnings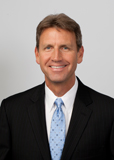 Dan Fitzpatrick
Stock Market Mentor gives you EVERYTHING you need to succeed in the market; all in one place. How easy is that? Dan Fitzpatrick and his elite community of traders share trading ideas, strategies and much more. Dan Fitzpatrick--a world class Technical Analyst, trading coach and regular CNBC contributor--gives you access to all of this with a 14 day FREE membership. Get started TODAY and start trading better TOMORROW with the following premium content:
Nightly video Strategy Sessions with a game plan for tomorrow
Got a stock you want Dan to look at? Just ask.
Patent pending video alerts instantly delivered to you when one of Dan's trading signals is triggered. This is not your typical price alert. This is a short video explaining the action you need to take to make money. No more "Woulda, coulda, shoulda"
Access to over 62,600 stock analysis videos
Access an ever expanding library (62,600) of educational videos that will save you time and make you money
Join a team of friends and traders that have one thing in common; a burning desire to succeed.

Become a Member Today!
Gain immediate access to all our exclusive articles, features, how-to's, discussion group and much more...
Satisfaction Guaranteed!
Your Stock Market Mentor membership comes with a 14 day, no questions asked, 100% money back guarantee!