Apple Inc. (NASDAQ:AAPL)
Bands Volume 200 SMA 50 SMA 20 SMA Videos Alerts Articles Events

ckonelli: $AAPL - volume
sierramp: @ckonelli $AAPL Very nice volume.
ckonelli: @sierramp $AAPL going higher
ckonelli: $AAPL moving nicely long term hold leap calls earlier last week
bRobert: @ckonelli $AAPL You will be. well rewarded. Great job!
luc991: @scottrades $INTC $MU $UCTT $SPY $QQQ $GBTC $AAPL $TSLA $AMZN $DIS $RIOT $MARA $XME $X $MT $CF $HOME $F $GM $BIDU $JETS $FDX $JBHT $KTB $NLY $NSC $UNH $BG $ANGI $PKG $ORCL #SS #Bitcoin thanks for the great video last night Scott. Sorry, I'm not sure where to look, where do I find the crypto videos?
scottrades: ...
Seeing some nice continuation bounces in stocks like $TSLA, $AAPL, $FB, $AMZN and $BIDU. We are looking for that pattern of higher highs and higher lows, so while we wait for that I'm still taking this slow.

Seeing a potential Bounce off the ...
scottrades: @scottrades $TSLA $AAPL $FB $AMZN $BIDU $DIS $RIOT $MARA One thing to I forgot to mention V Bottom Recoveries are harder and riskier to trade than a nice clean slope or base pattern. So because of that if I'm looking at a stock that's trying to V back to the mean, I trade it with less size.
tartan: @scottrades $TSLA $AAPL $FB $AMZN $BIDU $DIS $RIOT $MARA Scot You did a great job last night But I guess that's because you always do Keep up the great work
scottrades: @tartan $TSLA $AAPL $FB $AMZN $BIDU $DIS $RIOT $MARA Cheers buddy!
lostsheep: @scottrades $TSLA $AAPL $FB $AMZN $BIDU $DIS $RIOT $MARA In the age of AI and algo's I'm not sure if there is anything but a V bottom
scottrades: @lostsheep $TSLA $AAPL $FB $AMZN $BIDU $DIS $RIOT $MARA Sure feels like it!
bRobert: @Firemedic $QQQ It's a rotation. Not a permanent relocation. 5% measured move left. $aapl h&s top move nearly complete. Be ready as the value hunters start to wade in and bottoms form
Firemedic: @bRobert thanks for the comments. Was really starting to consider selling $AMZN $AAPL etc into strength . But would hate to get shaken out just as we have achieved max pain
bRobert: @Firemedic $AMZN $AAPL $QQQ 5% left to $285 h&s top target $AAPL $107 target VALUE is being created in many big cap names thrown out reflexly with the rise in rates THIS WILL NOT CONTINUE WEEKLY charts intact
metal: @bRobert $AMZN $AAPL $QQQ I have been following your WDAY idea, and it performed excellent for me, even top ticking my exit at 280 plus. It got back to the rim of where it broke out, but seeing one house go from Hold to Sell really put me off. The old "What do they know that I don't know." There's always something else I figured. I am thankful for your pounding the table on that name though.
Ajax4Hire: @goldsheld $MU $QCOM $MU - Micron should do well near-term due to the current IC(Integrated Circuit, "chip") shortage as $MU owns their fabrication plant. But $MU has to spend huge amount to keep up with the technology. $MU biggest competitors are Samsung, Hynix(S.Korea, $EWY) $QCOM - Qualcomm should do well with the coming 5th generation(5G) cellphone upgrade. $QCOM has the lion-share of 5G patents and Cellphone makers have to use $QCOM silicon or license the IP(Intellectual Property, patents) from $QCOM($AAPL does this). Finally, chart-wise, $QCOM "bounced" off the 200day-MA. Whether this is important will be told in the next few days. I am wanting some $QCOM for long-term but technology($QQQ,$XLK) has fallen from favor lately.
scottrades: ...
$AAPL Need a higher low.
$TSLA Same.
$AMZN Ditto
$DIS PB Small Buy Op within the uptrend.
$RIOT Up a lot today. Don't be afraid to buy back.
$MARA Good volume
$XME In trend, strong volume.
$X Coming out of base
$MT Holding up in trend.
$CF ...
traderbren: $AAPL - looks like it wants to kiss the 200 dma, and if that doesn't hold, to close the gap at 111.50
Takztrading: $AAPL making new lows, tech weak again
DAN: ...
$AAPL -- Nope. Sorry. Gotta get a bit more creative.
$COST -- Plenty of toilet paper in stores now.
$FB = FacePlant
$OKTA -- Was your first loss your best loss or will your next loss be your worst loss?
$TXN -- Nope.
$MRVL
$PTON
$ISRG -- Nobody&rsqu ...
DAN: ...
$AAPL -- Again...sorry, but I own the iPhone. Wouldn't own the stock.
$ARKK -- always be looking for the other side. Don't overstay...and don't show up late.
$TSLA -- Bloom is off this EV rose.
$ZM -- Broke the 200-day MA. It&rsq ...
dkoran: $AAPL - in at .52 this am out at 1.14 now . Weekly 120 calls expiring today . That's called getting out of the trap .
jr3345: @dkoran $AAPL - Nice Wedge
dkoran: $AAPL- down on my weekly calls. I think buying some March 19 - 125 strike is a winner for a rebound. $QQQ's about ready for a bounce but prefer Apple .
bRobert: @dkoran $AAPL $QQQ QQQ. H&S. top. Having said that , when everyone sees a major average with such an obvious pattern, it often fails. $AAPL. completed a. H&S. top pattern to. $114. already. Looking for. Double. bottom. TRADE
Bert953: @bRobert $AAPL $QQQ yes, I was stopped out of $QID, $QQQ is now printing a hammer type candle.
dkoran: @bRobert $AAPL $QQQ I tripled down on my weekly calls. Almost break even now . You could be correct on your chart calls . I didn't hang around Long enough in most trades as I am an option player looking for sniper shots . I did go long some March 19 $ CLF calls . That's not working out so far . What your take on that chart ?
bRobert: $AAPL. TRADE. Double. bottom with. bullish divergences in. RSI. /Bollinger higher highs $128/$137 with W. trigger . and move. >. 50d.
bRobert: @joelsg1 $FNGU QQQ. Failed Throwback. $AAPL. $110. potential. with bear flag trigger $10. move
scottrades: Be careful with an High Growth $QQQ Stocks. Most are undercutting lows now. $PYPL $AMZN $AAPL $FB $NVDA, etc.
charles23phelps: the ice is breaking. slowly. $NIO $NNDM $BLNK $AAPL $DKNG
debeers: @scottrades $MOS $AAPL $AMAT $AMRC $AXON $BA $DKNG $PENN $ETSY $SNA $TGT -the closed stuff will have to open: destinations, food on the table, gas in the tank, if interest rates are going up think used cars not new ones and yes, you can get yuoiur body ripped with zero effort although i am sure the physicians here would frown on that. I like the stocks also that supply parts rather than make the semis.like $AMAT which despite the debi downer day is necessary.
debeers: @scottrades $MOS -i don't know about you, scotty, but doesn't it seem that the best way to avoid being jigged in and out is a well diversified portfolio? $AAPL/$AMAT neither nice today but $AMRC/$AXON/$BA/$MOS?/$DKNG and $PENN/$ETSY/$SNA/$TGT and 1 other that i'm gonna ask you about AFTER i add a skosh. LOL
scottrades: @debeers $MOS $AAPL $AMAT $AMRC $AXON $BA $DKNG $PENN $ETSY $SNA $TGT This is probably the most diversified I've been in a long time! There sure is some benefit to the account volatility. That said, it sure is nice to pile into a winner and really let it run. :)
champ: @teachintx $SPY #positive ---....Who's he, the @Joker......and thats not going to happen, anytime soon. I also just got off the phone with an $AAPL guy in Austin.
chrismibs: @champ $SPY $AAPL #positive #offtopic Easiest prediction in the world is that the counties surrounding the major cities in TX are not going to loosen up while everyone ex-urban will. That said, I'll take it as a step in the right direction (Houston resident here).
Bert953: #market Although the indices are up, they look "iffy" to me. added some $GS and some $W. they are up but not looking strong. I will move up stops to breakeven. Being extremely cautious here. Also closed $AAPL bull Put spread in case Mr. Market heads south all of a sudden.
Babutters: $AAPL moderately selling off into close. 😂😂
Rhess580: $AAPL Don't love the look of that big EOD dump.
scottrades: @Babutters $AAPL LOL! Wow.
Nepenthe: @Babutters $AAPL $V $MSFT Last ten minutes, two brutal 5 min. candles. Portent of things to come? Or just last minute daily profit taking. And so it goes. . .cheers.
Pokersmith: @Rhess580 $AAPL Alot of that is the algos / programmed trading along with bids pulled ....imho
jn99: @Babutters $AAPL check $NYFANG
brynmark: @scottrades $AAPL so that's why my $SPY 383 puts that I played with today...and gave the last two back to them @ .32 at 3:48 EST.... went to $3.00...as I watched and wondered..why didn't I hang on for another minute or two? That is not the first time I have felt that feeling :). Yup, there it is in the morning plan..hold on to some puts that expire today ....until 4:05...but that market wasn't coming back at 3:50, they were headed to zero. Therapy session almost over. Mr. Jack D. shall help with the rest :). Thankfully, I.still have a couple for next week...JIC.
scottrades: My #Swing notes: $SPY Chop $QQQ Chop #Bitcoin Chop $AAPL Wow. $SNAP Above the 8EMA $AMKR Basing $LSCC Basing. $UCTT Basing, Watch the slope $AMAT Watch 121 $ENTG Watch 109 $VIPS Working $DKNG Choppy but in trend $F Still in trend $MOS Watch next week. $NEPT Spec Idea $DQ Great volume. Earnings March 9 $APPS Great volume through the 8EMA. $PYPL Looking for a base. $AL Potential PB Bounce $BG Watch the slope $ELY At the 50 Day $FTNT Watch 170
dkoran: $AAPL- bought some calls looking for a move back to 127 . They actually have earnings . John Holmes Blow off top coming on these that have run up and money will move back to the tech companies really making money that have been sold off .
brynmark: Here comes $AAPL? 127 sounds like a good objective.
Bwhitty: @brynmark $AAPL Looks like a Christmas light on the daily right now, red green.
traderbren: $AAPL - to close the downside gap from 12/14 this morning at 123.35
bRobert: @ckonelli $ENPH Often for high priced stocks eg $DIS $AAPL $MSFT but there are exceptions eg $HAL $SLB I loaded up on these at bargain prices Usually at the money or just out. due to the long time factor I sell short term covered calls against them at opportune times (after nice runs) to capture additional $$
Forexpro: @wjj3 Re: $AAPL

Hi, Wjj3,

Hope you're doing well. As always, it depends on your time frame. On the daily chart, the stock is in a downtrend, and in my methodology should be ignored until it shows signs of reversing. On the weekly (chart appended) i ...
Ajax4Hire: @Forexpro $AAPL Could be right, Dragonfly Doji with high-ish volume Signaling a trend reversal. Like everyone woke up this morning in the 1950s. Mining,Metal,Oil,Steel,Trains and Jets all in favor. $XME,$XLE,$SLX,$IYT,$JETS
bRobert: $AAPL ADD LONG TERM H&S top completed .................Bounced stop < LOD $142.50 head - $130 neckline $117+ target
Motorman: @bRobert $AAPL Bought leaps earlier, but thanks for reassurance ;)
Jazman0013: @djgustoso $DIS I'm looking at this as well. I am pondering this... probably almost there. Woulda, coulda, shoulda done the same with $AAPL. But I missed it watching other holdings.
Ajax4Hire: ...
$V,$MA,$AXP,$DFS,$PYPL,$SQ, Venmo, $T,$VZ,$TMUS, $GOOGL,$AAPL,$FB
will exchange using that SoV digital/electronic cash transfer systems.

This will greatly expand the economy.
That expanse is what makes us all wealthier.

Governments will want to ti ...
traderbren: $AAPL - testing the underside of 127 which might be the line in the sand as its getting oversold at this level. Could see a bounce at some point.
BocaRick: $TSLA low of the day $AAPL and $QQQ also. How long will $SPY hold up?
Ajax4Hire: @Pokersmith $QQQ FANG-MAN+T has fallen out of favor. I own $NVDA in long-term account with a smile. Suspect rotation into $XME,$IYT Hold% $QQQ Invesco QQQ - Top 15 holdings 11.38% $AAPL Apple Inc. 9.39% $MSFT Microsoft Corporation 8.40% $AMZN Amazon.com, Inc. 4.72% $TSLA Tesla Inc 3.57% $GOOG Alphabet Inc. Class C 3.24% $GOOGL Alphabet Inc. Class A 3.24% $FB Facebook, Inc. Class A 2.90% $NVDA NVIDIA Corporation 2.64% $PYPL PayPal Holdings Inc 2.02% $INTC Intel Corporation 1.87% $NFLX Netflix, Inc. 1.86% $CMCSA Comcast Corporation Class A 1.80% $ADBE Adobe Inc. 1.55% $AVGO Broadcom Inc. 1.51% $CSCO Cisco Systems, Inc. Data from: https://ETFdB.com/etf/QQQ/#holdings
Bert953: #Market- selloff continues. only remaining positions are $GS and $NLY. Tightened stop on $GS, no action taken on $NLY. Switching my focus to trading in paper account, where I sto Feb 26 2145/2150C. Most stops that were hit today were recent initiations in my paper (testing account - equities that looked interesting, despite the market stating to look weak, but that I didn't really want to commit capital to)...... $MSTR $SHOP $CGC $AAPL $ARKK $PRNT $DDD $SNOW $ORLY $PENN $PLTR $ZI $SAVE $TPR. Hope this helps someone to preserve their hard-earned capital.
maracom: @Bert953 $GS $NLY $MSTR $SHOP $CGC $AAPL $ARKK $PRNT $DDD $SNOW $ORLY $PENN $PLTR $ZI $SAVE $TPR #Market- more market rotation than global sell off. Commodities and inflation hedges up big today
wineinquirer: Wineiinquirer $NVDA $AMZN $MSFT, $AAPL, $MU @Dan Whether it be a true rotation out of big tech into industrials, airlines, cruise lines oils, and financials or simply a painful correction, just seems best to stand aside and let the dust settle. The skills these techs bring to society are a necessity no doubt but maybe at a much lower price. Just thinkin' outloud......
Yuls: @scottrades $LAZR also on $VLDR and $IPV lidars, on $AAPL news
antfarm: @Nepenthe $LAZR I found $AAPL in talks for supplies for their self drive car.
lostsheep: @antfarm $LAZR $AAPL What are the chances of apple just buying them if they are getting into the car game
joelsg1: $TSLA $RAVN AAPL Ark buying first 2 today, 56 mil of $TSLA in flagship etf. Own both, and exercised the latter's 410 calls expiry today, selling $AAPL stock at 130 to pay for them. Long RAVN as posted.
dagdog: $AAPL Berkshire Hathaway...have to giggle on the news they trimmed stake in Apple to a mere 887,135,554 shares...
Carpe_Diem: @dagdog $AAPL - Interesting to follow what Warren, Charlie and the boyz did with the Money and where did it go?
dagdog: @Carpe_Diem $AAPL Some into $VZ, $CVX and others...
Jim88: $AAPL - no support at the 50d. Think I will get out of the way
Motorman: @Jim88 $AAPL Weekly looks ok, breach of 20 week would be concerning
bRobert: @Motorman $AAPL AGREED 20 week is the support
wanda1616: $AAPL bot a little. exhaustive selling doesnt spend much time outside lower BBand hammer forming
Carpe_Diem: @wanda1616 $AAPL - This is a good trade. I bought some Apr. 130 calls today.
Forexpro: ...
Mr. Buffett and his acolytes may have accumulated a large position in $VZ, but those are shares that can now be sold. As $BRK/B has demonstrated in recent months, it is no longer averse to moving large chunks out of sectors (e.g. banks, and even, to ...
traderbren: $AAPL - on its way to check the 50 dma
wijimmy: @Forexpro $VZ $BRK $AAPL $C $KKR ..Love that $C story.. it happened last year and I'm waiting for the movie..has to be an inside job..
traderbren: $AAPL - may provide a bounce opportunity once it clears the 50 dma overhead; then into a gap fill trade on the upside.
tommymac: @traderbren $AAPL Keeping a close eye on it as well. Getting ready to take a big bite.
Jim88: $AAPL drifting toward a meeting with the 50d. looking for big things when they collide.
ckonelli: $AAPL has been moving all pm added this morning at the low - long term pos
bRobert: $FB. Forgotten. Reversal. daily. $295. WEEKLY. Bullish. $420+. $MSFT. $265 - $285 $AAPL. $180/$250 . WEEKLY C&H.
Ajax4Hire: @Ajax4Hire $YETI As I sit here drinking coffee from my hi-priced but very well insulated Yeti cup; I am reminded that WalMart($WMT) Ozark brand is 50% to 70% less. Yes, not the range of Yeti products. But quality hard to quantify. Is my 30oz 3x(300%) better? maybe, probably; Am I willing to PAY 3x for that, eeeeee, not sure. $YETI is like $PTON, $CMG, $SHW, $AAPL, $TSLA Higher quality and brand loyalty comes at a cost. There are much cheaper equivalents so maintaining loyalty is the real challenge.
bRobert: ...
The higher market volatility can make daily charts noisy. The WEEKLY. filters out the noise and you see the big. picture. Whales, the big money that moves stocks is seen in this time frame. The true course of the stock is clearer. Many. here ...
bRobert: @bRobert $GH $NVDA $CRWD $ZS $MDB $DOCU $GBTC $RIOT $GOOGL $AAPL $SWKS Add $MANH. Still moving. $GH. $OKTA. Still a ways to go
jwstich: @bRobert, @DAN, @ scottrades $GH $NVDA $CRWD $ZS $MDB $DOCU $GBTC $RIOT $GOOGL $AAPL $SWKS Very good point raised by @bRobert. What do you think is the minimal time needed for a valid C & H pattern? 2
Tcghlt1974: @jwstich $GH $NVDA $CRWD $ZS $MDB $DOCU $GBTC $RIOT $GOOGL $AAPL $SWKS this is a good question
bRobert: @jwstich $GH $NVDA $CRWD $ZS $MDB $DOCU $GBTC $RIOT $GOOGL $AAPL $SWKS
My short answer is that almost any pattern is valid if if behaves accordingly. Many what I call a C&H. are C&H LIKE and exhibit a bullish price action that is trada ...
jwstich: @bRobert $GH $NVDA $CRWD $ZS $MDB $DOCU $GBTC $RIOT $GOOGL $AAPL $SWKS Thanks for your well reasoned reply. I really am amazed that you have a job and manage to be here as well. Good on you my friend.
bRobert: @jwstich $GH $NVDA $CRWD $ZS $MDB $DOCU $GBTC $RIOT $GOOGL $AAPL $SWKS My pleasure and thanks for the good questions I have been unusually active on the forum. Work volume has not returned to pre Covid levels yet. Last Spring I was AWOL for months
Ajax4Hire: If $GM and $F were looking to the future without prejudice; They would see themselves as a contract manufacture. Creating cars for $AAPL, $MSFT, $WMT, $UBER, $NIO, $WKHS Vertical Integrated car manufacturing is fading. No longer do you need to do everything to be profitable. $NVDA, $GOOGL(WayMo), $UBER provide AI for control,navigation; $AAPL, $GOOGL, $MSFT provide User Interface; $T, $VZ, $TMUS provide network access; $GM, $F provide manufacturing. If $GM, $F don't someone else will. Hyundai/Kia, Honda, Toyota($TM), Subaru, Volkswagon someone will be the Foxconn of automobiles.
denndivo: Hi Dan and all, Been enjoying the training and tips so far. New member last month. In trying to learn patterns on the charts I've noticed one pattern I question. I've been a trader of $AAPL for a long time and I noticed on the hourly chart for the last week there is heavy sell volume right at the open 9:30am every day. What might this mean? Large traders trying to drive the price down and then buy back in? Thanks
scottrades: @denndivo $AAPL Hey there! Welcome and I'm glad you're enjoying being here. Just like how the traders and institutions can Market on Close Orders, we could be seeing sell orders trigger at the open. So perhaps institutions are just starting exit some of their positions and looking for something that's less owned and has potentially more upside. Look at yesterday for example, we saw a big Green volume spike on AAPL in the last 10 minutes, so I wouldn't say people are trying to drive the price down, because it would take a massive amount of people to do that to a name that's very widely held. I would focus more on the Daily and Weekly chart to see what's happening with the stock and right now, it's just going sideways.
scottrades: Good short term volume on $AAPL
bogiedog1: $FANGU has been a such a solid performer, easy to hold, and moving methodically higher since November. Giving 3X the fun on the tec movers of late. Seems like when some of them have been resting, others have kicked in. Composed of equal parts: $AMZN, $AAPL, $FB, $NFLX, $GOOGL, $BABA, $BIDU, $TSLA, $NVDA, $TWTR
Mnatale: @bogiedog1 $FANGU $AMZN $AAPL $FB $NFLX $GOOGL $BABA $BIDU $TSLA $NVDA $TWTR $FNGU was wondering if 400$ will be this bad boys resistance?
bogiedog1: @Mnatale $FANGU $AMZN $AAPL $FB $NFLX $GOOGL $BABA $BIDU $TSLA $NVDA $TWTR $FNGU Agreed. Seems like a logical place to take another rest. Kinda did similar at $300
DAN: @denndivo $AAPL Hi denndivo. Welcome. Happy to have you here, my friend. I wouldn't make too much of that. AAPL is really heavily traded and isn't subject to manipulation in the way you're describing. But I like how you are thinking -- trying to just interpret what's happening. Good job.
denndivo: @DAN $AAPL Thank you for your response. Kinda of what I was thinking too. Takes a lot to move AAPL which is fairly safe for me. I like trading the faster movers with your advice. Loving VVPR right now.
Visit the Trading Forum to join in the discussion.
| | |
| --- | --- |
| Stock Price | $USD 127.35 |
| Change | 0.98% |
| Volume | 53,053,900 |
Apple Inc designs, manufactures, & markets mobile communication & media devices, personal computers, & portable digital music players, & sells a variety of related software, services, accessories, networking solutions, & third-party digital content.
Request Video of AAPL
Already a member?
Sign in here.
Earnings
July 29th, 2021 - 2021 Q3 Earnings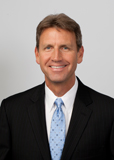 Dan Fitzpatrick
Stock Market Mentor gives you EVERYTHING you need to succeed in the market; all in one place. How easy is that? Dan Fitzpatrick and his elite community of traders share trading ideas, strategies and much more. Dan Fitzpatrick--a world class Technical Analyst, trading coach and regular CNBC contributor--gives you access to all of this with a 30 day trial membership for just $7.77. Get started TODAY and start trading better TOMORROW with the following premium content:
Nightly video Strategy Sessions with a game plan for tomorrow
Got a stock you want Dan to look at? Just ask.
Patent pending video alerts instantly delivered to you when one of Dan's trading signals is triggered. This is not your typical price alert. This is a short video explaining the action you need to take to make money. No more "Woulda, coulda, shoulda"
Access to over 80,800 stock analysis videos
Access an ever expanding library (80,800) of educational videos that will save you time and make you money
Join a team of friends and traders that have one thing in common; a burning desire to succeed.

Become a Member Today!
Gain immediate access to all our exclusive articles, features, how-to's, discussion group and much more...
Satisfaction Guaranteed!
Your Stock Market Mentor membership comes with a 30 day, no questions asked, 100% money back guarantee!