T-Mobile US Inc. (NASDAQ:TMUS)
Bands Volume 200 SMA 50 SMA 20 SMA Videos Alerts Articles Events

scottrades: $TMUS - Almost the Biggest Volume Ever on Friday. This is a Weekly Chart. Looking for a continuation move with a break above 80.00. Earnings July 29.
champ: $S, adding on News, RHRN. Received the OK from the FCC, for the merger with $TMUS, now waiting for the DOJ, the U.S. Department of Justice's.
Mitchell: ...
$TMUS - had a 5 day losing streak, but shares are seeing buyers step in on the pullback to the 100-day SMA. The company is in talks to merge with competitor Sprint. Earnings are typically out towards the end of July.

$UAA - retesting the prior res ...
champ: @Mitchell $CBOE $CREE $FE $FFIV $GS $IBM $KKR $SPY $T $TMUS $UAA $XLB....The $SPY, had a real nice move going into the close, the last 3 volume Bars, were the strongest of the day, but the stock fell off HOD, in the last minute or so, traders. ......My plan was, to add a large position, with $SPXL, going into the close and I caught that move, and posted. Futures, the S&P E-mini's, are up 25 points, for now. The $DJI---mini's are up 210 points. Japan, is now up 388 points. In Australia, the markets are open and are also up nicely. The markets in China, open in another 45 minute's
Ajax4Hire: ...
$ABT $ABUS $ACIA $ADRO $AEM $AFL $AGCO $AGX $AIG $ALGN $ALKS $ALL $AMP $AMT $ANAB $ANF $ANTM $AOBC $APA $APT $APYX $ASH $ASIX $AYI $BAX $BCRX $BEAT $BIDU $BIIB $BKD $BKNG $BLMN $BLOK $BMY $BOOM $CACC $CALA $CARS $CCI $CDE $CELG $CENT $CGEN $CHK $CLV ...
Aragorn: @Ajax4Hire $ABT $ABUS $ACIA $ADRO $AEM $AFL $AGCO $AGX $AIG $ALGN $ALKS $ALL $AMP $AMT $ANAB $ANF $ANTM $AOBC $APA $APT $APYX $ASH $ASIX $AYI $BAX $BCRX $BEAT $BIDU $BIIB $BKD $BKNG $BLMN $BLOK $BMY $BOOM $CACC $CALA $CARS $CCI $CDE $CELG $CENT $CGEN ...
Mitchell: ...
$TMUS - 5 straight lower closes as it now tests the 100-day SMA (bounced there on the prior test back in late March/early April). Keep in mind this company has M&A risk with the pending Sprint merger; earnings are due out on 7/30.
champ: $T $VZ....telcom stocks are also taking a hit and it appears that the merger deal is going to be approved but $S and $TMUS are also both down....could be entry on $S.....watching NP's. I took profits on $T, on 5/22.
mopick: @champ $T $VZ $S $TMUS, not sure just why Sprint & T-Mobile would entertain Amazon, of all people, to become a competitor! Good luck with that one! Amazon would use Sprint's hi-bandwidth spectrum to disrupt another industry. Sold my remaining shares and will wait to see how this settles out.
issues: @Bridget $GH #ipo Thanks. We own a starter in $GH and trying to decide when to add. GH chart looks like the 20 day is ascending from a flat 50 day. Market still in correction (according to IBD). So we are being very selective. We added to or started a position in: $PLNT $TMUS $KBH & $FOXF
champ: $S...looks like the FCC and the DOJ will approve the M&A deal with $TMUS. I have a new swing with $S.
rachel: ...
$TMUS – Phase 3?
$AYX – buy point here. Alert $87
$CHEF – Alert $35
mpegues: $ZS and $TMUS stop-loss triggered this morning at the open. Any one think $ZS could be bought back it the 20 moving average acts as support?
grcjr: @wabam $AAPL $TMUS $S $QCOM - I've been pondering. Prompted by some CNBC coverage and other sources. Might the "trade wars" plus the "Huawei ban" plus the $TMUS $S merger/nonmerger result in a 5G delay accross the world that allow ...
bRobert: @grcjr $AAPL $TMUS $S $QCOM $AAPL could test $160 . h&s top $210 head . $185 neckline Events Trump technicals. Until the event, technicals rule.
debeers: ...
Where i screwed up----i was scared the merger wouldn't be allowed in telecom and so i wanted $ERIC--good on its own, but would be a great under the radar tuck- in.Still, $TMUS is the best. It has been up 20.07% for the year though but i'll stay wi ...
bRobert: @debeers $EXAS $BOOT $KSS $QCOM $CYBR $MOH $ERIC $TMUS $PXD $SHOP $ROKU $EXAS . WEEKLY . view . Uptrend is clear. Choppy trading giving way to a steady climb above the 20WEEK . Holding stock. Stop just below the 20week . if you trade around a core. $125 . milestone next . Their core Cologuard test continues to take hold. Tests for hepatic and pancreatic carcinoma . to follow. Bringing nw tests to market is a very cash intensive process. . Further secondaries should be expected and would provide a good buying opportunity on the dip. Acquisition by a cash rich suitor is certainly a possibility.
debeers: @bRobert $EXAS $BOOT $KSS $QCOM $CYBR $MOH $ERIC $TMUS $PXD $SHOP $ROKU re:$EXAS- like i said-add on a bad day, leave alone on a good day. I'd be very surprised by a take out but i've been surprised before. LONG from long ago. I had a colonoscopy a few years back and said NEVER again. Immediately bought this co then.
bRobert: @debeers $EXAS $BOOT $KSS $QCOM $CYBR $MOH $ERIC $TMUS $PXD $SHOP $ROKU Looking at it from both ends, I have a more favorable view on colonoscopy but see a strong place for both .
debeers: @bRobert $EXAS $BOOT $KSS $QCOM $CYBR $MOH $ERIC $TMUS $PXD $SHOP $ROKU - Look, if there is colon cancer or maybe even any cancer in the family, i see a place for a colonoscopy but considering the pain involved and the danger of an intestinal puncture if the gastro guy isn't the best or simply twitches, why would anyone opt for the one over the other?
CraigReynolds: @debeers $EXAS $BOOT $KSS $QCOM $CYBR $MOH $ERIC $TMUS $PXD $SHOP $ROKU You must be young, they give me some happy juice, didn't even know I was out. No pain with happy juice, do this I understand for weal heart old men. Have a great day.
rachel: ...
$TMUS – gap and reverse. Should not be holding this now.
$PAYC – working.
$TSLA – not sure there's another negative catalyst on the horizon. Plenty out there – SCTY suit (not sure what timing is, but any news is proba ...
grcjr: $S $TMUS $T $VZ -seems like the $S / $TMUS merger is going through. Both up in Premarket. $VZ and $T are up also.
Henry: @grcjr $S $TMUS $T $VZ missed your post. David Faber is quoting unnamed sources that say that FCC does not necessarily solve anti-trust issues
grcjr: @Henry $S $TMUS $T $VZ - Good morning. Apparently no big surprise. All 4 stocks still near HOD. Long $T $VZ.
grcjr: $TMUS $S $T $VZ - IMHO - I'm wondering if in denying the merger, the officials are picking winners. The winners? $T and $VZ. Can $TMUS and/or $S survive? The DOJ decision is not (yet) final.
debeers: @grcjr $TMUS $S $T $VZ -the winner is $TMUS ok no matter deal or no deal.........
Remington: @grcjr $TMUS $S $T $VZ -------$TMUS I feel will do well without S but S will have a hard time w out TMUS
champ: @grcjr $TMUS $S $T $VZ --- Think about it this way...they know what they are doing.
grcjr: @Remington $TMUS $S $T $VZ - agree
champ: @Remington $TMUS $S $T $VZ ...But until the decision is made, either way, my guess is.... $T, should continue slowing moving higher, no-matter what happens. However, day-traders are always trading and swing-investors are always mostly holding, their investment positions. There are two different type of groups...one group trades for profits and the other group swings their investment position, for profits. This happens in all stock positions, daily.
Ajax4Hire: ...
$VZ, $T ($S and $TMUS) are starting 5G roll-out (don't be fooled by $T fake 5Ge, simply renamed 4G).
$VZ could be a long term gain along with the network equipment providers(like $PANW)

G - Generation.
3G - 3rd Generation; excellent coverage today, ...
baronp0329: TheStreet, BREAKING: T-Mobile's $TMUS planned merger with Sprint $S has run into resistance from DOJ antitrust staff. Sprint is down nearly 10% and T-Mobile is down nearly 5%.
Aragorn: Here are a few weekly signals that are working - $SAFM outside week and up . $FIVE inside week and up $TMUS Inside week and up . $UTHR inside week and down is up over 7 dollars on this short signal. $SHOP is up 13 dollars since the open of the week ...
Jazman0013: @Aragorn $SAFM $FIVE $TMUS $UTHR $SHOP $AIRG $DECK $THO good to be back on and read your posts! :). Good advice on the net change column. Been so long I am trying to relearn TOS among other things since I have been sidelined. Thank you. Truly thank you. Among several others we both know and admire. James
Aragorn: @Jazman0013 $SAFM $FIVE $TMUS $UTHR $SHOP $AIRG $DECK $THO Hi James - Are you back in NY? Good to see you here been a long time.
Jazman0013: @Aragorn $SAFM $FIVE $TMUS $UTHR $SHOP $AIRG $DECK $THO I live in PA now. Many the ups and downs. I lost most intraday access to trading and had to set autopilot with a couple holdings and yield hogs to keep me in. Recent downsize has my time a bit more free and able to get back in. God, I missed it!!!
DrScience: $S $TMUS Tweets putting the wedding back on -- off -- on the front burner again.
DrScience: #5G $VZ $T $TMUS The war of words is heating up as US networks transition in the hybrid 4G/5G capabilities arena. https://www.fiercewireless.com/wireless/at-t-s-5g-e-slower-than-some-4g-networks-study Five-G is coming, but remember that with 8B+ cell phones in the world, the US represents only 4% of the total addressable market. This skirmish pales on the global stage where Huawei dominates.
captron: $TMUS . Nice, adding to long positon.
captron: $TMUS - Adding to my position here.
bRobert: $TMUS . Another V . back in the channel
Henry: $TMUS OT saw a news piece that they blocked 1 bil spam calls. Maybe I should use them
bRobert: $TMUS . Great chart. Excellent Earnings/rev growth Modest valuation High targets . Great management. Sprint merger 5G roll out catalysts.
champ: $TMUS --- - T-Mobile @ $70....new upgrade by $USB and they raised their price target to $80 ....they will be at a conference on Thursday 10/4, I believe they could guide higher and announce even more positive news, New CFO and other news...there CEO, really knows how to move his stock...he is one of the great CEO-salesman, in the markets...short term swing-trade...he just talked the CFO, from $CTL, to jump ship.
bRobert: @champ $TMUS $USB $CTL $TMUS has had a wonderfully bullish chart for a while with a $77+ target . The news/upgrade is catching up to the chart. The smart money has been buying for a while. New buyers will push my position higher.
champ: @bRobert $TMUS $USB $CTL--- I agree....but this is not a investment position for me ....just a short term swing trade ...I'm expecting positive news...before earnings, from the hotshot CEO.
bRobert: @champ $TMUS $USB $CTL I think the stock is cheap and is positioned to run to $77+ For cocktail chatter , they will do with the $S merger and the 5G roll out. Very good management team. has run circles around the other carriers.
DAN: @champ $TMUS $USB $CTL For you yield hogs, CTL is giving a 10.10% yield on a pretty good entry.
champ: @DAN $TMUS $USB $CTL ---- You still in...? ...I double up on that drop, on that low and I'm parking large $$$'s in this position...pays us more that any bank...I posted but you were off.
issues: @DAN $TMUS $USB $CTL Dan did you buy $ctl?
champ: @issues $TMUS $USB $CTL $ctl ---- My guess is...@Dan will have this stock, in the #Strategy-Session tonight.
DAN: @champ $TMUS $USB $CTL I don't have a position in any of these.
DAN: @issues $TMUS $USB $CTL $ctl No. I've been on vacation. Not doing much except studying, researching and watching today.
bRobert: $TMUS WEEKLY range breakout $76+ target,
bRobert: $TMUS WEEKLY $70+ targets Multiple very bullish setups. Inv h&s C&H Long
bRobert: $TMUS . Nh . squeeze breakout $76+ . Long. With a $S merger, they may offer the most widely available 5g network . Speaking of 5g . $QCOM . $QCOM $QCOM. 5G will be a game changer in a variety of applications. Don't forget the towers $CCL $AMT and a few others
bRobert: $TMUS Setting up here for a while. Squeeze Breakout. $76+ Add on pb/b
Bob E: @bRobert $TMUS I don't understand why you would set your alert at >56.60, I would think that >66.60 would be better. Perhaps this is a typo, but if it isn't can you explain your reasoning? No dis-respect here maybe I can learn something from a more experienced trader.
bRobert: $TMUS squeeze Alert >66.60 Target $76+
bRobert: @Bob E $TMUS Corrected. thanks
bRobert: $TMUS Squeezing
bRobert: $TMUS . flag . the longer the consolidation the better. 50d "bullish crossover" . and rising .
tjv821: $tmus and $LMT looking good
bRobert: $TMUS small daily c&h . Long long weekly consolidation.
woodman: $TMUS $S - moves up out of flags.
bRobert: $TMUS flag . $75 target.
bRobert: $TMUS close to triggering. Alert >$66.50
bRobert: $TMUS Watch for phase 3 resumption of breakout. WEEKLY range breakout target $75.
bRobert: $TMUS . Powerful breakout on very high volume after very long consolidation. Target $70+ . Looking for pullbacks
Ajax4Hire: @PJMR11 $T Same here. $T - AT&T is above 5% dividend(/year) and at a multi-year low. $T-AT&T acquisition of $TWC - Time-Warner is the realization that Internet Service Provider and Content Creator combination is a "greater than the sum" solution. $VZ-Verizon, $TMUS-T-Mobile, $S-Sprint, $CMCSA-Comcast, $CHTR-Charter will hungrily troll the land looking for Content Creators to buy. Just as $APPL-Apple, $AMZN-Amazon and $NFLX-Netflix are doing now. This is on the heals of $CHTR-Charter acquiring $TWC-Time-Warner Cable(the ISP/Cable part). Something to keep in mind; Video games is big business new(bigger than movies). Expect deep-pocket ISP/communication companies to lust after Content Creators like $EA, $TTWO, Valve/Steam, $ATVI-Activision $TCEHY-Tencent holdings, $NTES-NetEase, $UBSFY-Ubisoft, $SQNXF-SquareEnix. As a reminder; GTA-V(Grand Theft Auto #5) grossed $800M in the 1st 24hrs of release.
infocus: $TMUS Looking at a possible trade on the bounce off the spike down today. Anyone else have an opinion?
cmaxwel1: $TMUS - Merger talks with Sprint. Long Existing position. Partially sold at $66 on Friday when announced.
DAN: Good morning. Stocks are set to open higher this morning. McDonald's ($MCD) beat estimates on top line revenues and bottom line earnings. They also reported very strong growth in same store sales. Turns out that doing whatever it takes to get peop ...
rck89: @DAN $MCD $S $TMUS $MPC $ANDV $AAPL JT is still flogging $TMUS...tiresome! Really.
DAN: @rck89 $MCD $S $TMUS $MPC $ANDV $AAPL JT? Who is that?
grcjr: $AAPL $TMUS $S others - if I were $AAPL or one of the other cell phone providers, I'd already be way down the path of the design of their first 5G cell phone. As the 5G standard is STILL not done it might be risky to go much further. I'd be looking a ...
DrScience: $S and $TMUS back in the boardroom. Merger talks resume. $T and $VZ jump to the beat. Just missed ex-div date on $T and $VZ, but a covered call on either looks good. You have to want to hold over earnings before EOM.
cmaxwel1: @Forexpro $T $TMUS also up, will nibble
Henry: $TMUS reported this am and they see a 2.2 bil benefit from the new tax bill. Ledger is up next on CNBC
Henry: $TMUS Ledger doesn't take prisoners does he?
Forexpro: Re: #E-MiniFutures Good Morning, Friends, Here's hoping that everyone had an excellent weekend. Not much red on my screens; Treasury futures, $VIX, some currency pairs, and $CSX. As the attached chart shows, the E-mini futures had a nice, steady ascent throughout the extended session. Best of luck today! P.S. And, $TMUS is red ...
Henry: $AMT $CCI $SBAC The later upgraded, all gapping higher. The $TMUS $S failed merger may be playing a role
DrScience: $S $TMUS Rumor after-market hours yesterday that companies are trying to salvage a merger. Both stocks have halted their slides. Up 3-5% this morning.
DrScience: $S Softbank calls off $TMUS merger.
Forexpro: @DrScience $S $TMUS Thanks, DrScience, Once upon a time, something around the day's low struck me as a decent place to perhaps begin building a long in $TMUS, but this changes the math. It's a buck, or so, off the bottom, and I'll be curious to see if it can regain a measure of aplomb. The accompanying chart is a 30 minute version. Here's hoping that you're doing well; all the best!
Henry: @grcjr $AMT If $S and $TMUS don't merge they will still need separate tower space
bsafriet: @grcjr $AMT Going higher on news that SoftBank may abandon efforts to merge $TMUS and $S. Other tower names higher as well.
grcjr: @Henry $AMT $S $TMUS - makes sense. Although I believe some towers are shared.
DrScience: @Forexpro $S $TMUS Yessir... the only thing that looks good is managements' projections of 45% and 48% growth over the next 2 years. Somehow, I don't think investors are quite so enamored with the prospects RHRN.
bwcarnation1: $CCI, $AMT ,$SBAC all up nicely tho off of their hi's...been offline all day so trying to catch up...something to do with $S/$TMUS deal not happening? Would have sold on the spike but missed it..anyone holding any of these thinking the news will help these companies?
sierramp: $TMUS anyone have an opinion of how or whether the $S deal is going to happen and at what price?
sierramp: Back in $TMUS after getting out in May. Rumor that merger could be done by e/o Oct. Yesterday 30K $66 call activity.
DrScience: $S big volume spike - 3M shares traded in the last few minutes. Looks like Sprint and T-Mobile ($TMUS) are back in the takeover talk business. $VZ getting a boost, as well.
bwcarnation1: $TMUS still running big option bets on this
DrScience: @bwcarnation1 $TMUS Up 4%... Everybody loves takeover talk! $S up 8% passing the 50 DMA and approaching the 200.
Henry: @mradams0621 $AMT Add the others $SBAC and $CCI Reason $TMUS & $S merger rumors
mradams0621: @Henry $AMT $SBAC $CCI $TMUS $S Thank you. I see the charts but I do not understand it. Why is that a big deal? Is it time to take profits?
Henry: $TMUS coming back, now that I look at it, 1.2 K and 1.9 K volume in the Aug 62.5/67.5 calls
woodman: $TMUS - reports after the close today. If I were a betting man, I'd it's a good pick up here before the report b/c it has already had the big pullback to the 200 and remains relatively close to it.
Visit the Trading Forum to join in the discussion.
| | |
| --- | --- |
| Stock Price | $USD 81.60 |
| Change | 0.68% |
| Volume | 3,211,820 |
T-Mobile US Inc is a wireless communications provider that offers wireless broadband mobile services by combining T-Mobile and MetroPCS brands. It operates GSM/GPRS, data network and offers 3G, 4G wireless services and mobile applications.
Request Video of TMUS
Already a member?
Sign in here.
Earnings
October 23rd, 2019 - 2019 Q3 Earnings
October 24th, 2019 - 2019 Q3 Earnings
October 29th, 2019 - 2019 Q3 Earnings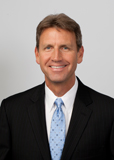 Dan Fitzpatrick
Stock Market Mentor gives you EVERYTHING you need to succeed in the market; all in one place. How easy is that? Dan Fitzpatrick and his elite community of traders share trading ideas, strategies and much more. Dan Fitzpatrick--a world class Technical Analyst, trading coach and regular CNBC contributor--gives you access to all of this with a 14 day FREE membership. Get started TODAY and start trading better TOMORROW with the following premium content:
Nightly video Strategy Sessions with a game plan for tomorrow
Got a stock you want Dan to look at? Just ask.
Patent pending video alerts instantly delivered to you when one of Dan's trading signals is triggered. This is not your typical price alert. This is a short video explaining the action you need to take to make money. No more "Woulda, coulda, shoulda"
Access to over 65,300 stock analysis videos
Access an ever expanding library (65,300) of educational videos that will save you time and make you money
Join a team of friends and traders that have one thing in common; a burning desire to succeed.

Become a Member Today!
Gain immediate access to all our exclusive articles, features, how-to's, discussion group and much more...
Satisfaction Guaranteed!
Your Stock Market Mentor membership comes with a 14 day, no questions asked, 100% money back guarantee!