Alcoa Corporation (NYSE:AA)
Bands Volume 200 SMA 50 SMA 20 SMA Videos Alerts Articles Events

Bridget: #Notes: earnings moves today: $QCOM $KMI - gap and run down $AXP $PM $AA - unchanged $BX - down a little $SNA - bearish engulfing candle $ABT - breakout $CHKP - gap down $XLE - small pullback today $XLV $XBI - breaking out $GILD - moving higher after flag, expected move to $77 $JNJ - back up to highs $JAZZ - trying to breakout breakouts: $ABBV $FIZZ - phase 3 $THC - day 2 $RCL - new high $AGN - almost holding above $250 $MTSI - nice volume today $ESIO $HIMX - day 2 $HD $LOW - down on news $AKCA - #ipo on a tear $RACE - hitting $100 earnings after close: $V $MSFT $ISRG $EBAY $SLB
Sher: @JBed $CENX - $AA reports A/C - Hopefully that will set the stage for further gains in the industry - I've been in and out of $CENX a few times - Currently long Sept. $17 calls and will likely be adding into their ER, 8-1-17 - Projections are pretty explosive-looking...
Sher: $AA - $.04 beat on earnings, revenues in-line, narrows FY17 guidance - Stock down 2.5% AH - NP in $AA, but have multiple positions in $CENX & $FCX, so was looking for a strong earnings kick-off.

New long call positions: $FEYE – Aug. $16 &nda ...
Sher: $AA - $.04 beat on earnings, revenues in-line, narrows FY17 guidance - Stock down 2.5% AH - NP in $AA, but have multiple positions in $CENX & $FCX, so was looking for a strong earnings kick-off.

New long call positions: $FEYE – Aug. $16 &n ...
issues: $AA reports tonight. Considering selling my small position. Anyone else?
GOOSE: @issues $AA Hi, Did you see my reply to your query the other day?
issues: @GOOSE $AA Yes thank you Dr Goose. I always read you posts. How's your mom?
Sher: $BX - Rocking... Lovingly long Aug. $33 calls... $EEM - Back in Aug. calls, but this time at the $43 strike. $AUPH - Ha! My July $7.50 call position is up 500% - Have added, here & there, in a "bail water" fashion - Calls hit an AT low of $.02 on 7-11-17, so was expecting them to expire worthless on Fri. - They've regained Nasdaq listing compliance, but don't think that's solely responsible for today's 11-12% gains. $EEM – STC Aug. $42.50 calls, 37% gain - Anticipating PB, here. Metal ERs: $AA (Wed., A/C), CENX (chged. to 8/2/17, AC), $FCX (7/25/17, B/O) – Exuberant expectations for all - Long Sept. $CENX & Aug. $FCX calls.
DAN: @Sher $BX $EEM $AUPH $AA $FCX $CENX Nice move on $AUPH. Big winner today!! 8-) Ka Ching!!
Bridget: Notes: Of course the news of the day was AMZN WFM. Stocks affected: $KR $SFM $COST $WMT $TGT $SYY $CVS $WBA. All seem to have found a bottom. I sold puts on $KR $TGT and $WMT seeing this move as overdone. Infrastructure / equipment trades are working: $DE $CAT $IR $PAYC - new 52 week high $PI - break higher $HIIQ - breakout $CTAS - breaking higher $CVNA - #ipo working $MO - working $MMM - working $JNJ - working $CI - working $MDSO - at a good buy point $AA - breaking down $ARLP - breaking down $BGS - breaking down Have a great weekend!
Bridget: ...
$AAOI $LITE - starting its next move higher
$D - breaking out
$XLU $DUK - breaking out
$BX - huge Saudi deal, gap and run, this could go much higher.
$FISV - working, breakout
$AA - building a base here, squeeze candidate
$ZBRA - new all time high
$ ...
DrScience: ...
PRICE ACTION: Shares of most companies related to the industrial metals group are all sharply down, with U.S. Steel ($X) down 9.3%, Nucor ($NUE) falling 3.65%, and AK Steel ($AKS) down 6.2%. Aluminum names are also falling, with Alcoa ($AA) down 3.3 ...
judysteiner: $TGTX gapping up on positive phase 3 studies for Leukemis....$NFLX UBS Raises pt.....$AA upgraded to buy at GS
DAN: @judysteiner $TGTX $NFLX $AA Hard to fade a positive Phase 3 study result. Like standing in front of a nail gun being held by a guy who doesn't like you, and who has drank way too much coffee.
issues: @woodman $XME Don't let metal test your mettle. We also have $XME and are holding it longer term. We also have $AA (not the batteries) and $VALE (great for skiing) mid term.
woodman: $CENX and $AA were my Trump Speech Rally targets to buy before close yesterday. The only problem is that I didn't pull the triggers.
issues: @woodman $CENX $AA I also wanted to buy more $AA but was swayed by Dan's not buying anything here. I need to listen to my own mind and just do it! Right! You are so right. There were others like $MU $TELL $HCLP $AMD I also wanted to buy but didn't.
bigbartabs: @woodman $CENX $AA ... pulling the trigger yesterday... I was too busy deciding if I needed to lighten up, rather than adding.
woodman: @bigbartabs $CENX $AA - I had a pretty strong gut feeling that at least certain stocks would move strongly today following the address, but I just didn't convince myself to buy on that basis.
issues: I bought a starter of $APC at $68.92 and realized I bought too early. Now do I put in a stop of let it fall to the 50 day? Dan would say it's ok since it's still above the 50 day. Another similar ones with the same starter now dropping would be $CVX (purchase price PP= $114) $EOG (PP $101) and $AA (PP $31.44). Someone might ask why I bought them. Well, for the oil season coming this spring. Then the answer would be, then why stop out now? Good conversation with myself. Thanks self. You're welcome! I better up my meds... oh no!
chucklk: @chucklk $CENX... Noting that $AA also down significantly so maybe an aluminum event as well as earnings for cenx.
TD: $AA - Weekly bearish engulf, weekly reversal at $40, first bust of the 20 day in weeks, still lots of room to the downside.
DrScience: $AA aluminum stocks still defying gravity. $AA new high after earnings yesterday. $ARNC moving to new high, earnings report 1/3. $CENX pausing, earnings 2/16.
Bridget: ...
$ARNC - this split off on $AA is also reaching a new all time high along with AA
$MLM $VMC - construction stocks still roaring higher on news of the "wall"
$XLI - we could be seeing big gains in this sector with the new administration's po ...
rokey: @DAN Also $AA Dan.
bwcarnation1: @woodman $NUE $X $AKS $XME yes they are all moving including $AA
mopick: @rokey $AA breaking out today.
issues: I got stopped out of $TSRO at $142.40 and $RTN $145.76 small profits in both. Still holding $CLNS $CLVS $VALE & $AA. I wonder about that $TQQQ dropping it's price in half- 72 points. What's that all about?
issues: @sierramp $CLVS $CSTM $IRDM $RTN $TSRO Thanks for your post. I posted this above: I got stopped out of $TSRO at $142.40 and $RTN $145.76 small profits in both. Still holding $CLNS $CLVS $VALE & $AA. I wonder about that $TQQQ dropping it's price in half- 72 points. What's that all about?
sierramp: @issues $TSRO $RTN $CLNS $CLVS $VALE $AA $TQQQ Thanks re: $TSRO, $TQQQ = split.
rokey: $AA another stock moving against the current, so far today!
champ: $SPX - Really strong markets today....especially going into the close with $1.3b or so in in new buy orders. My guess is that... this is Institutional buying or adding to positions. However, the markets and stocks are really zig-zagging but we could ...
issues: $AA knocking at the door of the 50 day. What to do? What to do? We hold half a position and are looking to add. Will wait to see if we get a bounce. This has been a great stock, so it shouldn't go down until after the first. Why sell and pay taxes?? Right?
StockMarketMentor: A Price Alert has been triggered for $AA Alcoa Corporation. Click here to view associated video clip: http://stockmarketmentor.com/stockanalysis.html?ticker=AA&clip=78851
DrScience: $AA seems to have not gotten the downgrade memos from Citigroup and Deutsche Bank. The stock is 30 cents away from the adjusted post-split price ($31.20) after separation from $ARNC.
Gary: ...
14. $AA – Alert $32.20

15. $AMZN – bottom looks like it's in…but still not working.
16. $GOOGL – choppy, but base is building.
17. $FB – unfriend.
18. $NFLX – sloppy
19. $HPE – working!

20. $CENX ...
issues: @Bridget $TJX Bridget we sold $AA too early! Can't believe it's rocketed this much!
DrScience: $AA has moved above its former price level after the stock split on 10/5 and separation from $ARNC on 11/1. While $ARNC was supposed to be the star, $AA has outperformed, and I think it's safe to say, post-separation investors are quite pleased . $GS grudgingly raised $AA PT to $27.
Bridget: $ARNC is now up 2 days in a row and moving higher rhrn. I'm starting a position here and will add if this continues to go higher. This was part of the split from $AA.
Bridget: I sold my shares of $AA today. This run appears to be over.
issues: @Bridget $AA Thanks. Our stop is $24.95
Bridget: $AA continuing to climb
issues: @Bridget $AA Hurray! Thanks Bridget! I bought on your mention and am still holding.
bwcarnation1: $AA fidelity quote shows today is 52 week hi of 25.5 yet in the chart 4/29/16 hi was 25.87. fidelity said that is because of the split and AA is no longer the same company that it was prior to split and today is the 52 week high post split. does this make sense to anyone because it doesn't to me???
Bridget: @bwcarnation1 $AA yes, the company split into two entities $AA and $ARNC, like GOOG and GOOGL. My $AA chart also still shows the previous stock prices but I think they are right in saying that you can't compare the $AA from 10/31 to the stock today since it represents different assets.
bwcarnation1: @Bridget $AA $ARNC thanks....I guess I never noticed that in past company splits
bnnybklyn: $AA breakout of cup and handle ?? #rookie starts looking up trends and finds "clouds" and "Ichimoku cloud" Head starts to spin. Can anyone give some clarity ? thnx
FHS: @issues $AA $ARNC Missed the AA trade (boohoo) but might take a shot at its offshoot, ARNC. Crushed for three days, showing a bounce with a litter better than average volume on its ten day, fwiw. Wary though with the elections. but a stop under yesterday's low, might offer a good risk reward. Cheers.
Bridget: @bnnybklyn $AA #rookie Utilize our tutorial videos for things that you aren't sure of: http://stockmarketmentor.com/category/trading-topic/ There is a video on cup and handle patterns. I would also recommend watching the bullish and bearish patterns videos: http://stockmarketmentor.com/2015/11/tutorial-bullish-patterns-2/, http://stockmarketmentor.com/2015/09/hunting-bears/
bnnybklyn: @Bridget $AA #rookie Thanks Bridget ! Love me some videos
DrScience: @Bridget The $AA-$ARNC split is unlike $GOOG-$GOOGL, as the tickers represent two separate stand-alone entities. In simple terms: $AA handles the dirt-digging and smelting; $ARNC handles the high-margin design, and fabrication. IMO, the company did a 1:3 split to get the below $10 price up so neither company would fall below the $5 threshold for forced institutional selling. And, while it is true that you cannot compare prior prices to current prices, I think adding about $10 to $AA's adjusted price gets you in the ballpark for support/resistance levels, at least, until the separate companies report results in January.
Bridget: @DrScience $AA $ARNC $GOOG $GOOGL Perhaps HPQ and HPE would be a better example.
DrScience: $AA moving up above the 11/01 separation high as $ARNC flounders in the lows. $ARNC was expected to be the standout and $GS put a $23 PT on the stock while $AA got a $15 PT. I'm starting to wonder if the analyst is dyslexic!
Bridget: $AA this one has been doing nothing but rising since it opened this morning and now buyers are coming in with higher volume going into the close. I bought a small position to see how long this move lasts.
issues: @Bridget $AA Excellent point. You are well worth whatever pay you get. It should be doubled. We purchased 1/2 position. Now you may want to sell since we bought AA.
Bridget: @issues $AA Thanks! I hope it works well for the both of us.
Forexpro: ...
Overseas markets appear to be generally somewhat higher, but the E-minis are down 7.00 points, or thereabouts, as we approach the bell. Oil is slightly lower - I wasn't aware that Norway's oil workers were on strike, but they've gone back to work - ...
DrScience: @Danzguy $SPY I see 50 DMA as resistance as we head into earnings season. Monday starts with some economic data -- CPI, home loans, and Industrial Production -- and $AA kicks off what should be an interesting week.
Danzguy: @DrScience $SPY $AA Thx for response. Should I elect to take this on I am considering the SPXL as my instrument, providing it's not a bear flag as pointed out by @olveoyl. Trade 'em well. One other thing, the BBs are converging. :)
BSoares: $AA anyone know what happened to AA did it split?
DrScience: @BSoares $AA 1:3 reverse split... getting ready for splitting the company into two separate entities.
Tinker97: @BSoares $AA on optionhouse looks like a split but still new to understanding this.
Spotdog: @BSoares $AA Schwab shows a reverse split on 10/06. 1 for 3
judysteiner: $AA Showing up on a volume scan. Inside day, looks like it might be "done going down" as @DAN would say.
Bridget: Notes: A lot of stocks with this pattern: $SPY $CA $TLT $VER $CAG I expect that we will see an oversold bounce next week but ultimately going lower before setting new highs Some stocks are working: $CONN $NVAX $CLSD $APA Stocks at support: $TJX $AA $GCP $TMO $IBB $TGP - breakout on volume $CVRR $CVI - breakout $MET - breaking the trend
Bridget: Decent move in $AA today. moving higher after the flag. Projected move to $12.
FHS: $AA I know it's not a favorite in the Fitzgerald household, but I've been partial to it. I haven't seen any mention in the forum after earnings, which apparently traders liked. I did sell the bounce with a hopeful reentry on a pullback. So far the low after the spike Tuesday, 10.43 has held, and has not filled the gap, though we're only into day two after earnings. Just mulling at the moment. Cheers.
DrScience: @champ $WDC $STX Just think... When the space aliens revisit Earth, they'll find massive server farms and hard disks filled with YouTube videos documenting the zany antics of the indigenous inhabitants that they just annihilated with their ray gun. Thank goodness my supply of $AA aluminum foil (hats) survived their first salvo last night , and is still intact. BTW, they're available on Amazon (with free 2-day shipping for Prime members)! =:-0
Bridget: $XME continues to look good. Check out $FCX, $AA, $GLD, $SLV, and $X
stevef214: @Bridget $XME $FCX $AA $GLD $SLV $X You can add $AKS to the list
Bridget: $XME is breaking support. I would think about closing your short term mining, metals, and materials stocks. $AA $FCX $CLF $ABX
tmende: @Bridget $XME $AA $FCX $CLF $ABX Good call I think. Already done and will be watching for the $DUST to settle.
PJMR11: @tmende $XME $AA $FCX $CLF $ABX $DUST Good call, but I was a little slow on the trigger. Gave back 1/2 my gain this week.
Trixie: @Bridget $XME $AA $FCX $CLF $ABX trying to think if $OIH is the next one to loose support.. Sure looking like a bear wedge to me around the ma's.. I think the others $XLE, $XOP still look more promising.. well at least they are further from the 50/200ma.
mikepbss: $AA $CENX $KALU Aluminum to the moon?
DrScience: @mikepbss $AA Element 13 has a long history of being there ahead of those going -- Ahem! -- "where no man has gone before." And... staying long after we've left the neighborhood. https://en.wikipedia.org/wiki/Lunar_Flag_Assembly Just sayin' :)
DrScience: #EndOfAmerica (as we know it!) Just got a e-mail saying Bloody Wednesday, June 15 will be America's Day of Reckoning. It's the same e-mail I got in February saying March 15 would be the day! Only the date has been changed -- tongue planted firmly in cheek -- to protect the innocent. Back then, I immediately went out and bought yards of aluminum foil with which to wrap my house and, of course, to make hats for anyone thinking it might presage an alien invasion. Hmmm... maybe that's why $AA went up. Anyway -- Spoiler Alert... It has to do with the FED. The more you know!
DAN: @DrScience $AA #EndOfAmerica I thought it was May!! I'll have to go out and get another month's worth of food rations. :-\
traderbren: @DrScience $AA #EndOfAmerica -- LOL, love it! They keep changing the date on us! Between the nuts out there, and that commercial on CNBC pushing the purchase of gold along with imminent armegaddon. Keep us posted on the true date when you get the alert! ;)
bigbartabs: @DAN $AA #EndOfAmerica ... Glenn Beck is not going to be happy... extending the earth's demise again.
billfumick: @DrScience $AA #EndOfAmerica I dont wanna wait until June... Put me out of my misery, lol ...
PhilHarmonic: @DrScience $AA #EndOfAmerica I would send a copy of the e-mail to the FBI.
Bridget: $AA coming out of a squeeze
FHS: @bigbartabs $BIB $GME Old buddy from the rattlesnake invested Sierra Foothills, you must have been reading my mind; or, I'm just echoing those of a superior intellect. To add/buy today at close, or wait for confirmation tomorrow: there's the rub. F ...
bigbartabs: @FHS $BIB $GME $AA $CNX ... markets... I'll probably go to the barn today with half of what I would like to own... hoping for a pullback tomorrow to fill the remainder. This has been a tough market in a lot of different ways. The trick is to not let the profits off the bottom slip away in the chop. Golden hills? Nope, I'm looking for Emerald hills this year... with near 100% average rain / snowfall. I'm counting on all that snow you are sitting on up there in Truckee to slowly melt and keep the lakes full. Don't be running your heater too high too long up there, to make it melt all at once :) Cheers...
Forexpro: Re: $AA, #E-MiniFutures, $EPI

Good Evening, Friends,

$AA had a rough quarter, as expected, and actually succeeded in doing a bit better than the consensus forecasts, at least as far as EPS go (0.07/share vs 0.02). Revenues came in slightly light, a ...
DrScience: $X Credit Suisse initiates coverage -- starts US Steel at outperform, PT $19. Stock completed a bullish flag yesterday and looks to open above most recent high of $14.54. Of interest is that the stock is HTB and shorts are getting squeezed. Also, CS starts Alcoa ($AA) at outperform, PT $13.
Jorma: @DrScience $X $AA - yesterday I asked how you calculated an expected $6.80 move on $X based upon implied vol of 110% in ATM strikes, if you have a minute, could you please respond? I'd love to know how to calculate that. Thanks.
DrScience: @Jorma $X $AA Check the conversation from yesterday.
Jorma: @DrScience $X $AA - just saw it, thank you very much!
DrScience: $X $AA $XME Hmmm...Is it just a little profit-taking in the metals complex or is a case to be made of trading along with oil? We could ask the same question for most every other sector. Hey! Maybe, it's China. Bonds, utilities, and consumer stocks seem to be following that storyline.
dkoran: @DrScience $X $AA $XME shorted $AA yesterday when crooks took it up to the magnet number of 10 . Had 35 puts and sold 15 this am . Also bought more $CAT puts yesterday and believe it or not I am about even on that bad trade from a few days ago . As I said yesterday and it was talks about on CNBC Last night , high PE FANG JINK BEING SOLD and now beaten down companies with high PE's or no earnings at all being run up . Whatever happens to buying companies with a reasonable PE and business fundamentals ?
SierraJW: @Aragorn Your list w/"$"'s: _ Inside Day and up $AA $AEP $ANF $BEAV $CLF $CNP $CTL $DECK $DSX $FGEN $FIVE $GWRE $HRS $IONS $JUNO $K $KORS $LNKD $MBLY $MYGN $NEE $NTES $PLAY $RDUS $SUNE $SWHC $TAN $VEEV $YOKU $YY Inside day and down - $CZR $DMND $GMCR $MYL $VRTX $XL
Aragorn: @SierraJW $AA $AEP $ANF $BEAV $CLF $CNP $CTL $DECK $DSX $FGEN $FIVE $GWRE $HRS $IONS $JUNO $K $KORS $LNKD $MBLY $MYGN $NEE $NTES $PLAY $RDUS $SUNE $SWHC $TAN $VEEV $YOKU $YY $CZR $DMND $GMCR $MYL $VRTX $XL Thanks Sierra
dkoran: $AA- strong today. I unloaded 50% of my Jan 2017 calls just to make myself feel better. If market keeps falling, this will also.
dkoran: $AA- awarded another 10 Billion in contracts from $BA.
dkoran: $AA- i added to my Jan 2017 8 calls. Look at June 2016 8 call volume today.Not sure how to interpret other than bullish.
PJMR11: @GreenGhost $AA $TASR wanted to thank you for advise on this a few days ago. Got out of the stock and glad I did.
GreenGhost: @PJMR11 $AA $TASR you betcha ; capital preservation much more important that making money here with imo change in character market ; avoid buying gum on shoe stocks ; they're to be shunned /avoided/scrapped of shoe in this type of market ; not eaten lol ; np in either
PJMR11: @GreenGhost $AA $TASR Not a great year but it feels good this morning being 100% in cash. I am trying not to be too bearish but it gets hard on days like this. Not sure when I will put the toe back in the water. One thing for sure my trades have been getting shorter and shorter.
Visit the Trading Forum to join in the discussion.
| | |
| --- | --- |
| Stock Price | $USD 47.93 |
| Change | 2.99% |
| Volume | 4,208,280 |
Alcoa Inc manufactures and engineers lightweight metals. It products include aluminum, titanium, and nickel, which are used in aircraft, automobiles, commercial transportation, packaging, oil and gas, defense and industrial applications, among others.
Request Video of AA
Already a member?
Sign in here.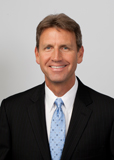 Dan Fitzpatrick
Stock Market Mentor gives you EVERYTHING you need to succeed in the market; all in one place. How easy is that? Dan Fitzpatrick and his elite community of traders share trading ideas, strategies and much more. Dan Fitzpatrick--a world class Technical Analyst, trading coach and regular CNBC contributor--gives you access to all of this with a 14 day FREE membership. Get started TODAY and start trading better TOMORROW with the following premium content:
Nightly video Strategy Sessions with a game plan for tomorrow
Got a stock you want Dan to look at? Just ask.
Patent pending video alerts instantly delivered to you when one of Dan's trading signals is triggered. This is not your typical price alert. This is a short video explaining the action you need to take to make money. No more "Woulda, coulda, shoulda"
Access to over 50,900 stock analysis videos
Access an ever expanding library (50,900) of educational videos that will save you time and make you money
Join a team of friends and traders that have one thing in common; a burning desire to succeed.

Become a Member Today!
Gain immediate access to all our exclusive articles, features, how-to's, discussion group and much more...
Satisfaction Guaranteed!
Your Stock Market Mentor membership comes with a 14 day, no questions asked, 100% money back guarantee!