Barrick Gold Corporation (NYSE:ABX)
Bands Volume 200 SMA 50 SMA 20 SMA Videos Alerts Articles Events

optionswealth: @Iceman $ABX $CVS $ESRX $FL $FOSL $GILD $M $NOV $TAP $SVXY $UVXY $LB $NBL #OptionsExpiration #Monthly #Nov17 #FallingKnife What you do in trading is what I eventually aspire to do when my account grows enough to do so. (-8 Keep up the winning trades.
Sher: $ABX - Bought a few Oct. $18 calls, ATO, @ $.79 - May not be in these long... Chart looks ripe for a phase 2 PB. $COG - BTO Oct. $25 calls for $1.75, this morning - Definite upside squeeze in play. $EEM - BTO Oct. $45 calls, yesterday, @ $.95 - Also heavily long Sept. $43.50 & $44 calls. $ATI - Took profits on calls - Quick in/out 2-day trade.
Bridget: @Sher $ABX $COG $EEM $ATI I totally forgot about $COG this morning. I had meant to get in but was distracted by other things. Glad you got in.
Sher: @DAN $GLD $NUGT $NGD - Yup... Kicking myself a bit - Got nervous, yesterday, and closed my $ABX call position...
bsafriet: @Sher $GLD $NUGT $NGD $ABX So did I, closed my $GLD position on the sell-off, then got whipsawed by the bounce going into the close. The dollar is down today which helps send all the metals and commodities higher.
StockMarketMentor: A Price Alert has been triggered for $ABX Barrick Gold Corporation. Click here to view associated video clip: http://stockmarketmentor.com/stockanalysis.html?ticker=ABX&clip=91018
Sher: $UPS - Nice reversal after touching 20-day MA, today - Oct. $115 call position back in the green. $EEM - Long Aug. $43.50 & $44 calls and looking to add Oct. $44 calls, as well - Reversal off this morning's low looks like beginning of phase 3. $ABX - Went long Oct. $17 calls, yesterday. $FCX - Getting beaten up, once again, on Sept. $15 calls... down 45%, despite settling feud with Indonesia over mining rights - Bounced off 20-day MA with this morning's low and now back above VWMA - Hopefully, this is just a phase 2 PB.
Sher: $ABX, $X – Jumping… Short Jan. $22 puts ($X)

$FB – STC July $150 calls @ $6.05 and nice profit

$WPX – BTO Aug. $12 calls, Friday, believing 'hammer' candlestick, ATC, was signaling a temporary bottom and bulli ...
ginice: @Sher $ABX $X $FB $WPX $UPS $KR To have the patience, ability, and wherewithal to trade options and make a profit, I tip my hat.
inthesticks: $ABX $GLD $GDX All breaking out ...
woodman: @inthesticks $ABX $GLD $GDX - $CDE $AG
Bridget: I'm also going to start a small position in $ABX. This is rising today after a golden cross and market uncertainty often leads to a rise in gold. Keep my stop just under the 50MA.
audrina0904: @Bridget $ABX I would tend to agree, and moves like this are not typically one day occurrences. i took that position right along with you.
Bridget: Notes: Blood bath today $XLK- getting hit $MSFT $IBM $CRM,$WDC, $MCHP $SMH $FB toppy $AMZN - red candle from top to bottom BB $XLF - everything got hit, regionals especially $KRE $IBB - further breakdown $XRT - this worst performer continues to lead to the downside $XLY - big reversal $F $GM $FCAU - all breaking down $BERY - breakdown out of squeeze $PWR - same $VEEV - pullback $HCLP - looks shortable Making bullish moves: $PM RAI $MO - sin stocks still work $ALRM - breaking higher after earnings. Cup pattern on the weekly $SFM - not affected by this market downturn, still seeing buyers $TWO - still working $DNKN $PNRA - another new high $PEP $KO - both moved higher $DUK $SO - $XLU is the defensive sector $ABX - so is gold $JELD - this ipo is working
Hackberry: $ABX continuing the bounce today :)
DAN: $GLD $NUGT $JNUG $ABX $NEM -- Gold is taking a break today, so I really don't see an advantage in opening any new position today. After the opening bell, I took a flier on JNUG for a day trade. Stock went up, I set my stop at break even and went on with my morning. A short while later, I was stopped out. Meh.
champ: @tradeforfamily $NEM ---As you know it's all about ....GOLD....and the $DXY....here are a few more ...$SLW $AUY $ABX $AU $GDX....
tradeforfamily: @champ $NEM $DXY $SLW $AUY $ABX $AU $GDX Thanks
Bridget: Gold continues to break down $GDX $ABX $AG. The downtrend continues.
Bridget: Notes: $ZBRA - big move on earnings today. Extended on the daily but not on the weekly $CARA - seeing really good volume on this recent rally and now holding above $10 $TWLO - done going down and making a strong move today $ACIA - also starting to look done going down, now trading sideways $BGNE - ipo new high $VEEV - moving higher into earnings next week $CRC - nice move off the 200MA. wait for pullback and watch the weekly chart $CEQP - coming out of squeeze on the weekly $XLE - getting close to breaking out of this trading range $TLND and $NTNX - both ipos that are starting to form a new uptrend on the daily $ABX $NEM - second day of this bounce in gold. keep in mind the overall trend is still down. Only play the up for a swing trade.
tradeforfamily: $ABX Anyone know why it is down so much? I know gold is down but...
captron: @tradeforfamily $ABX You answered your own question. I have a watch list of gold stocks and they are all down. They follow gold prices usually..
tradeforfamily: @captron $ABX The percentage is so much more than the Gold drop. Interesting, $XME is doing well.
issues: @tradeforfamily $ABX $XME $RGLD is holding! They are (this is hard to understand/believe) but RGLD is actually an IBD 50 stock this week. Amazing! This is a first!
janner0814: @DAN ......lol I've #ALWAYS thought I had an "inner DAN....." .... or perhaps it's the "inner counsel" that "still runs #STRONG in you, that at one time burned passionately in another profession, seeking to mitigate fresh wounds between "parties of nonconcurrence" ..... whatever the case.... #goodstuff.... #buildingBRIDGES I have a feeling that I will eventually be "there" where you've "profiled me at ....time heals all...." Thanks for #perhaps..... reading my inner thoughts.... I may and #perhaps will be there one day...... for as we sometimes know #timeHEALSall @Gary $STMP $SPX $DJI $DJT $COMPQX $GOOGL $AAPL $AMZN $NFLX $XME $DJUSST $NUE $SCHN $GLD $GDX $FCX $NEM $ABX $USO $VLO $PSX $SWHC $SWKS $CMG $FN $LN $TWLO $ACIA $LITE #NOTES
DAN: @janner0814 $STMP $SPX $DJI $DJT $COMPQX $GOOGL $AAPL $AMZN $NFLX $XME $DJUSST $NUE $SCHN $GLD $GDX $FCX $NEM $ABX $USO $VLO $PSX $SWHC $SWKS $CMG $FN $LN $TWLO $ACIA $LITE #ALWAYS #STRONG #goodstuff #buildingBRIDGES #perhaps #perhaps #timeHEALSall #NOTES Thanks Janner. You may very well have an "inner Dan". But if so, just hope that it pertains only to trading. If you knew the stuff rambling around in my brain relating to my non-market life (otherwise known as...life), you'd probably be scared. LOL
janner0814: LOL.... mucho gracias .... brother.... thanks for all you do....#GENEROSITY #KINDNESS #BIGPICTURE @DAN $STMP $SPX $DJI $DJT $COMPQX $GOOGL $AAPL $AMZN $NFLX $XME $DJUSST $NUE $SCHN $GLD $GDX $FCX $NEM $ABX $USO $VLO $PSX $SWHC $SWKS $CMG $FN $LN $TWLO $ACIA $LITE #ALWAYS #STRONG #goodstuff #buildingBRIDGES #perhaps #perhaps #timeHEALSall #NOTES
Gary: ...
$ABX – close to breaking out above 50-day MA


$USO
$VLO – flag. Alert $60.10
$PSX – still coiling Alert $82
$SWHC – alert $27.33
$SWKS – earnings 11/3
Lessons in risk control:

$CMG – still going. Probably cha ...
stevef214: $NUGT $ABX $NEM Gold minors having their day today. I had a day trade on $NUGT yesterday and was stopped out for small gain. Still holding Jan $10 calls. It looks to be flagging at this new higher level since its recent low around $11 level. Its now above the 20D and if it moves just a bit higher it has no resistance until the 200D at about $18 range. It needs to stay above the 20D and add some volume for the rest of the day.
Bridget: Silver and Gold dropping out of this consolidation $ABX $NEM $SLW
Bridget: Notes: $ABX / $NEM - gold and steel seeing a nice bounce $FDX - huge breakout, but not that extended on the weekly $ETSY - nice Vol Squeeze breakout BIDU - broke its downward trendline $TEAM - saw this breakout early, might be exhausted now $BITA - Vol squeeze breakout $SO / $DTE/ $XLU - utilities are perking up $TAP - breaking out of long term consolidation on the weekly, phase 3 $INO - coming off the 50MA on volume, huge IV in this one. Also a possible covered call candidate $GDDY - nice move today and about to hit an all time high $FB - good buy point here, I would recommend calls way out in time $PG - big swings today which makes me feel like this might be getting toppy and losing upward momentum
Bridget: Notes: Breakouts on Volume: $OPHT, $CSX, $SGYP, $GIMO, $GHL, $JBL, $STM, $SUPN, $CEMP. $AMTD, $NH, $FNFV, Working: $GKOS, $CWEI, $FNSR, $LOGM, $BABA, $ATVI, $IRWD, $BHE - nice move off the 50MA $MSCC - almost breakout $ILMN - almost breakout $INTC - back up near the high $SWKS - making a nice move with AAPL $PBR - looking toppy, have alert set at the 50MA for a breakdown $PNRA - looking toppy, needs to recover the 200MA $CHU - huge volume today, weekly chart is turning up $JWN - showing a nice move after the flag pattern $CNX - this is broken, get out $GPRO - nice move off support with volume $SBUX - at the bottom of the range, could be a good low risk buy point $ABX - showing support at $17
shoredriver: $NUGT $JNUG $ABX $NEM....boy those gold stocks are sure done going up...not....
Cokeman1959: @shoredriver $NUGT $JNUG $ABX $NEM got stopped out this morning
ryanj: @shoredriver $NUGT $JNUG $ABX $NEM Im staying out for a few days to catch my breath.
infocus: $NEM - @DAN Just wanted to thank you for the mention a few days ago about $NEM. At the time, I was long $ABX. You said you thought $NEM would be a better buy. Next day I sold $ABX for a 5% quick profit and switched into $NEM. Bingo! Currently far exceeding what $ABX has done. I appreciate the suggestion. : > )
DAN: @infocus $NEM $ABX Awesome, infocus!!! Glad that worked for you. And I'm always hoping that you guys make money from the things I discuss. It is seriously my pleasure. 8-)
infocus: @DAN $NEM $ABX - Keep sending out that excellent info/advice. My account is, for the third day in a row, at the new high for the year. Trying not to get too cocky. : > ) Hope you're taking your own good advice!
infocus: $ABX $NEM - Dumped $ABX for a 5% profit and switched into NEM @ 43.49
debeers: $NEM/$GOLD/$AUY/$ABX/$NUGT- If you cannot tell a mediocre gold stock from an;also ran, today proves the point: of the group of them only GOLD and NEM were up. And guess what, GOLD was up .62% and NEM was up .83%. Newmont is the real deal : it is THE low cost extractor of gold.On a day when gold the commodity is up, Newmont will be up more. On a day when the commodity is down, like today, Newmont will either be up or down less than the other stocks. You can fight it all you want. This is the best one and the returns prove it. My nails look like s----t so I'll post the 1-3-5 years on all of them tomorrow am. A mani pedi calling my name.
DavidM: @debeers $NEM $GOLD $AUY $ABX $NUGT Have you looked at $RGLD and $SLW? Streaming companies, $RGLD primarily gold but $SLW is about 40% gold at this point, if I recall correctly from the last time that I checked.
Carpe_Diem: @issues $ABX - Thanks. I keep it tight. 4% below purchase price.
Carpe_Diem: $ABX - Picked some up just now. I think this is a safe place to open up a position.
issues: @Carpe_Diem $ABX any stop in place? Great name Carpe Diem!
Aragorn: @Tr8dr $NUGT $GDX $ABX $GDXJ I am just listening to the SS now and Dan covering this, as well on the inside day discussion.
Aragorn: @Alexandra $NUGT $ABX that is always the difficult part. Scale positions it allows you to hold some of it easier and you are a winner already, but I have a different thought if moving up go for the jugular and add, protect the added position , protect that added position with a tight stop. Use moving averages to help guide if it is starting to change character up or down, No crystal ball on exits for this one. FYI PAR SAR daily has this as a short, but that is informational more than actionable. RE: ABX near the 50 maybe that is your stop out on that one below that
DAN: @Aragorn $NUGT $GDX $ABX $GDXJ $NUGT -- another inside day. Getting tighter and tighter.
Aragorn: @DAN $NUGT $GDX $ABX $GDXJ when this moves ther might be some juice behind it pent up energy going to EXPLODE
Alexandra: @Aragorn $NUGT $ABX Thanks for your input. Nice of you to take the time.
NaturalGrandizer: @Alexandra $NUGT $ABX I've been baffled too should I even hold $dust over the weekend betting on overseas sell-off due to stronger $usd That said. Market bets seem to be scaling that way but it's stil, such a bet in the air so I've decided to just hold my cash and hold my junior miner stock positions but no velocity holds until it clears more some time next week I'm taking in downside risk holding the miners but this is more intermediate-term hold anyway - crossing fingers they work
tsogles: $NUGT closing the gap. $ABX higher.
stairm01: @tsogles $NUGT $ABX Started moving intra day at 12:30. Almost green for the day.
Aragorn: $NUGT - Inside day - $GDX - is not but close 5 cents higher. Attached is a list of Inside days of stocks that make up the GDX universe. $ABX is one of them. Use the high as a signal if it is broken tomorrow to go long $NUGT for one and the names on the list that are tradable here in the US. $GDXJ is also an inside day and 14 of its components are inside days as well.
Tr8dr: @Aragorn $NUGT $GDX $ABX $GDXJ Thanks ! Will be watching!
Alexandra: @Aragorn So you know to buy $NUGT when $ABX breaks above $20.57, but when will we know to sell $NUGT?
Bridget: $GG $NUGT $ABX seeing some profit taking in gold today. With the market at fresh highs and many stocks breaking out of consolidation, I bet we will see some money transition into other sectors. $X steel is also overextended and I predict we will see profit taking here next.
yoadrian: @Bridget $GG $NUGT $ABX $X Tobacco stocks are.taking it on the chin today, too. $PM is the only one still hanging in atm.
DAN: $GLD #complacency -- The gold stocks are really not doing badly. The bid on gold reveals a lot of sentiment about the future...and it is "bullish gold." After such a big bounce in equities, you'd think the gold sector would be getting crushed. Not happening. $GDX is down 26 cents (1%). $GLD is down 80 cents ( .63%). $ABX is down 34 cents (1.66%). Now, as a gold bull, I'd rather gold be up. But I'm encouraged about the sustainability of the trend, given the excuses and reasons to support selling gold. Still a buy on dips...for a long term hold. Position: Long $NUGT
Bridget: $XME is breaking support. I would think about closing your short term mining, metals, and materials stocks. $AA $FCX $CLF $ABX
tmende: @Bridget $XME $AA $FCX $CLF $ABX Good call I think. Already done and will be watching for the $DUST to settle.
PJMR11: @tmende $XME $AA $FCX $CLF $ABX $DUST Good call, but I was a little slow on the trigger. Gave back 1/2 my gain this week.
Trixie: @Bridget $XME $AA $FCX $CLF $ABX trying to think if $OIH is the next one to loose support.. Sure looking like a bear wedge to me around the ma's.. I think the others $XLE, $XOP still look more promising.. well at least they are further from the 50/200ma.
a.r412@ymail.com: is anyone seeing the breakout in $GDX $ABX?
driverdev: @a.r412@ymail.com $GDX $ABX Someone else please correct me if you see it differently, but I see it as a bit early to call these breakouts from volatility squeezes because they haven't broken above the upper bollinger bands yet. They are trending higher on the daily and weekly charts in the short term (200 period moving average still trending lower on weekly chart), and the open candles you are seeing are still in the channel as far as I see it.
Bridget: @driverdev $GDX $ABX Yes, I would not call these volatility squeeze breakouts. These are mearly uptrending stocks that will flag, then bounce and run higher. Draw the channel connectings the lows and the highs, then and you will see your entry points and profit targets.
Bridget: $ABX moving higher after earnings. This stock has been a great performer this year.
Bridget: Gold moving higher this morning $ABX
Bridget: Stopped out on $ABX and $CNX. Looks just like profit taking today but might continue through tomorrow. But I've learned to not be greedy on these trades.
Bridget: Gold is continuing to break out $NUGT $ABX . I wouldn't be buying here but the uptrend is reconfirmed.
grcjr: @Bridget $NUGT $ABX - tough to buy $NUGT when it is sitting above the 3sd upper BB.
Bridget: $NUGT $ABX looks like third day up for gold. Now that the 50DMA has caught up this could continue higher.
Paddleboard: @Aragorn Early premarket gappers Gapping up: $VA +38.2%, $ZFGN 11.9%, $EW 7.9%, $SNY 4.1%, $TSLA 3.9%, $JCP 3.5%, $ESLT 3.2%, $NVO 2.3%, $ORAN 1.7%, $AZN 1.7%, $INO 1.6%, $HA 1.6%, $BP 1.3%, $RYAAY 1.3%, $ABB 1.2%, $TOT 1.2%, $RDS.A 1.1%, $TEVA 1.1%, $SSRI 1.1%, $RIO 0.9% Gapping down: $SUNE -34.9%, $SDRL -4.8%, $BCS -4.4%, $SWHC -2.7%, $GOLD -2.3%, $PBR -2%, $HNSN -1.9%, $ALK -1.5%, $TM -1.3%, $RBS -1.3%, $FB -1.2%, $DB -1.1%, $GDX -1%, $ABX -1%, $CS -0.9%, $SAN -0.9%, $VRX -0.5% Thanks for the post
a.r412@ymail.com: What do you guys think about $abx $GLD and related. sign of top or buying opportunity?
phefner: @a.r412@ymail.com $abx $GLD Waiting to see if whats keeping it up here is something related to tomorrows QuadWitch.
BocaRick: @a.r412@ymail.com #ABX $ABX 11,000 units of the 14.5 call at $0.10 not really something I am interested in. It helps others if you use $ABX for the ticker, this allows everyone to see the stock chart.
a.r412@ymail.com: @BocaRick $ABX #ABX oh ok, my apologies, i made a mistake, put wrong symbol.
BocaRick: @a.r412@ymail.com $ABX #ABX no problem, welcome to the asylum
Bridget: $ABX bought some, breaking higher after recent consolidation.
a.r412@ymail.com: any thoughts on $abx ? Why is it popping up while golds getting crushed?
dunsek: @a.r412@ymail.com $abx Raised to a buy at Argus, with an 18 pt.
a.r412@ymail.com: @dunsek $abx oh ok, thanks!
Bridget: $ABX gold is still working
Bridget: @domingolnavarro oops, sorry. Forgot to put the symbol. I have been trading gold using $ABX.
vscottg: @Bridget $ABX I did the same but unfortunately took some profits days ago as it leveled out a little and failed to get back in.
Bridget: $ABX gold is making a move again.
DAN: $GLD $ABX $NEM This group is moving again today. This morning just might be all the pullback that you're gonna get on this overbought sector.
martyrb3: @DAN $GLD $ABX $NEM Agree. Back in $RGLD and $GDX.
DAN: $GLD $ABX $AEM $NEM -- the gold stocks are pausing today. Not reversing...just pausing. Buying now is very very late. At least, they need a rest before going higher. At most, they need a pullback.
clefferts: $NHTC - moving up, opened a position the other day. Ahead on this $NHTC, $ABX, and $XON. $Losers are ELLI and $WING
Bridget: Gold and Silver are both up today. $GLD, $ABX $SLV
domingolnavarro: @Bridget $GLD $ABX $SLV . So is the VIX. Bodes bad...
clefferts: $ABX - up over 5% - holding a full position still
Bridget: $ABX so far my best trade this year.
champ: @Bridget $ABX - Good Work...I missed it.
Bridget: $ABX, gold is rising
Bridget: $ABX adding here
Bridget: $ABX watching to see if this breaks out
Bridget: $ABX, nice breakout on volume
DAN: $GLD $GDX $GDXJ $HL $AU $AUY $ABX $SLV -- I hope you are not losing track of the gold stocks. I covered them last night and they are breaking out today.
issues: @DAN $GLD $GDX $GDXJ $HL $AU $AUY $ABX $SLV Would you want to add Randgold symbol $GOLD? (Cramer likes it and has the guy on his show occasionally.) Today looks like a clean break out.
Visit the Trading Forum to join in the discussion.
| | |
| --- | --- |
| Stock Price | $USD 12.83 |
| Change | 0.08% |
| Volume | 4,096,240 |
Barrick Gold Corp produces and sells gold and copper. The Company business activities also includes exploration and mine development. It holds interests in oil and gas properties located in Canada.
Request Video of ABX
Already a member?
Sign in here.
Earnings
July 25th, 2018 - 2018 Q2 Earnings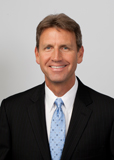 Dan Fitzpatrick
Stock Market Mentor gives you EVERYTHING you need to succeed in the market; all in one place. How easy is that? Dan Fitzpatrick and his elite community of traders share trading ideas, strategies and much more. Dan Fitzpatrick--a world class Technical Analyst, trading coach and regular CNBC contributor--gives you access to all of this with a 14 day FREE membership. Get started TODAY and start trading better TOMORROW with the following premium content:
Nightly video Strategy Sessions with a game plan for tomorrow
Got a stock you want Dan to look at? Just ask.
Patent pending video alerts instantly delivered to you when one of Dan's trading signals is triggered. This is not your typical price alert. This is a short video explaining the action you need to take to make money. No more "Woulda, coulda, shoulda"
Access to over 56,100 stock analysis videos
Access an ever expanding library (56,100) of educational videos that will save you time and make you money
Join a team of friends and traders that have one thing in common; a burning desire to succeed.

Become a Member Today!
Gain immediate access to all our exclusive articles, features, how-to's, discussion group and much more...
Satisfaction Guaranteed!
Your Stock Market Mentor membership comes with a 14 day, no questions asked, 100% money back guarantee!