AK Steel Holding Corporation (NYSE:AKS)
Bands Volume 200 SMA 50 SMA 20 SMA Videos Alerts Articles Events

Sher: $PBR - Added to Jan. $10 call position @ $.48 - "Buy down" trade - Trying to bail myself out of this one... $WFM – Back in with Jan. $32 calls @ $1.15 – Regretting closing my Jan. $31 call position, yesterday… $AKS – BTO Jan. $10 calls @ $1.25 – Building R. side of cup. $FCX – BTO Jan. $13 calls @ $1.45 – Think temporary bottom in on 12-19-16 – Will stay in as long as stock stays above 5-day MA on daily chart.
JJT1: @Sher $WFM $AKS $FCX If $AKS breaks 11 then should be P&F Double Top Breakout, strong bullish move.
Sher: @JJT1 $WFM $AKS $FCX - Yeah!
woodman: @debeers $X $TECK $S - I like $X and steel. I bought $NUE today. Also worthy of a look are $AKS $STLD $TMST . I also restarted a position in $TECK, but small on TECK b/c I don't think we can totally trust it rhrn. I am a little concerned of a fakeout/rollover until it regains the 50d. But, still, I started a position.
Aragorn: $AIRG breaking below the 8ema weekly today this is a short now breaking thru horizontal support and below the 50 daily as well let me know if anyone has a good buy area. I suspect back to 12 and it will definitely get buyers in $X daily hammer up at the 8ema $NUE - forming an inside day below the 8ema tomorrow may be the buy signal $AKS hammer up daily $STLD back above the 8ema daily $CLF back abve the 8ema 12ema support $RS also forming an inside day but above the 8ema now
phgruver: @GOOSE $CLF well, $XME, $X, $NUE, $AKS were all down as I typed this. It just looks like a controlled pullback in the metals. They may have gotten a bit ahead of themselves.
DAN: $X $NUE $STLD $CLF $AKS -- I see the steel stocks pulling back. As I look at the weekly charts of several steel stocks, they appear to have spiked to an extreme and the upward momentum isn't sustainable. Hold on to them if you like. I'm just remarking on the strength of the recent move, and the 3-day reversal pattern on the charts. Wednesday had a big day within a very mature move. Thursday gapped up and then closed down just a bit from Wednesday's close. Today many of these stocks are down more than 3%. I think these go lower.
bnnybklyn: @DAN $X $NUE $STLD $CLF $AKS I see $XME went 5.5% lower on 11/28-11/29 and then went higher, could it just rebound or do you think this is something more ?
cmaxwel1: @DAN $X $NUE $STLD $CLF $AKS My $xme stopped out at Christmas party, thanks for words of caution 😀
bnnybklyn: @DAN $X $NUE $STLD $CLF $AKS Out of $XME, if it bounces back I can buy on the way back up. Took a nice profit and I'm fine with that for now.
cmaxwel1: @bnnybklyn $X $NUE $STLD $CLF $AKS $XME (anytime you exit with a profit you are a winner). You now have money to put back in at a lower basis.
Gary: ...
7. $AKS
8. $STLD
9. $CLF

$XLF
10. $DB – mentioned this yesterday. Not too late to buy….as long as you're protecting the position.
11. $NTRS -- -- broke out of flag. Target is $93.
12. $SOXL – oversold rebound. Some semi ...
Robert1965: @Bridget, $X, $AKS, Looking for a entry point, I don't see any. What are you looking at on these
Bridget: @Robert1965 $X $AKS These are really tough to get into now. Friday was your entry point after 4 days of consolidation and then a move higher. I would not be buying today.
Gary: ...
10. $AKS – strong move on volume. Use trailing stops. (Show how).
11. $X – working
12. $STLD – note increasing volume.
13. $CLF – breaking out of C&H.
14. $AA – Alert $32.20

15. $AMZN – bottom looks like i ...
mvdenapoles: looking to get into Steel. Anyone have a good idea for a price target on $AKS or $VALE ?
Robert1965: $X, $AKS, $ VALE, all up near all time highs, anyone buying got stopped out both positions on 11/29
Bridget: @Robert1965 $X $AKS I so am tempted but I'll wait till next week.
mvdenapoles: $VALE + $AKS --- Good buying ops? Or need more time to rest?
DAN: @mvdenapoles $VALE $AKS extended. I think they need more rest.
Aragorn: Steel names some profit taking today added to yesterdays red candles. $ X $AKS $NUE $CLF $VALE all trading down. Maybe the beginning of a retracement from these huge moves made all year and since he Trump rally began as well
rem2088: @Aragorn $AKS $NUE $CLF $VALE I have some nice profits in $NUE dec options and $FCX stock - I'm thinking it might be time to hit the cash register.
Aragorn: @rem2088 $AKS $NUE $CLF $VALE $FCX at least protect but not a bad idea
tnt: $ARCH If you missed the run in steel names like $X $AKS you can buy $ARCH here which is the largest met coal producer in America and hasn't really run yet. I see $100 in next couple months
Robert1965: $X anyone adding to this and $AKS, $Vale, $CLF
mvdenapoles: Too late to enter $AKS ? I've been wanting to enter but now it seems like I would be chasing. Any suggestions on entry points?
champ: @mvdenapoles $AKS - I have been watching it all morning....and $SLX.... this is the 4th day and now it's holding.
Bridget: @mvdenapoles $AKS You would most definitely be chasing. Either start with only a VERY small position just to keep your attention but then wait for a pullback.
stevef214: $XME $X $AKS $FCX metals all up at or above 3 std dev BB. Conventional play would be to wait for pull back but this market is certainly not conventional. I have been wanting to get into this space but as of now I just can't pull the trigger and then again I have FOMO.
StockMarketMentor: A Price Alert has been triggered for $AKS AK Steel Holding Corporation. Click here to view associated video clip: http://stockmarketmentor.com/stockanalysis.html?ticker=AKS&clip=77555
Bridget: $AKS also making a solid move higher
eaglEye: @Bridget $AKS Yes, metals you are right. I have been hiding out in $NUGT and $JNUG, Everything else just chop and I have burned my fingers, shouda just been satisfied with metal trade and studied charts., But $LABD was the one today, missed it altogether
indigo1948: @eaglEye $AKS $NUGT $JNUG $LABD - also take a look at STLD
janner0814: ...
$FCX / $X / $AKS - steel holding up
$NKE - starting to form a base
$AMGN - big fall to previous support

BEARISH:
$ANIP - breaking down
$WB - starting to turn over, toppy
$PBH- breaking lower
$FXI - break down, pullback, now moving lower
$LLY ...
Bridget: $AKS opened at $5 today and is holding. Thinking about adding here.
stairm01: @Bridget $AKS $CLF gapped down as well and I added this morning, but too early.
FHS: @Bridget $AKS I had wondered at the steep decline this morning, especially after favorable earnings and an upgrade. Then I read of a 65 million share offering at 4.90. I have no position and will wait for confirmation tomorrow, which makes me perhaps a bit late but so it goes.. What do you think about the offering? Cheers.
EasyOut: $AKS had Earnings report before market. TOS reports 0.129(est) with 0.21(actual). Currently up 9+%. Finviz says short float is 29.2%. CC at 10am
Bridget: Some metal stocks are moving $AKS, $FCX, $CLF, $X. I started a small position in $AKS. Will look to add on a pullback and sell calls against it if it rises.
GaVaHokie: @Bridget $AKS $FCX $CLF $X Would buying $X, hoping for an earnings run, make sense with $AKS and $SCHN beats?
Bridget: @GaVaHokie $AKS $FCX $CLF $X $SCHN I never advise buying a stock right before earnings "hoping" for it to pop. You can, but know that it is just speculation.
mepcc1: @Bridget $AKS $FCX $CLF $X $SCHN Thanks @Bridget - answers my question re EW!!
traderbren: $X - nice pop on $X this morning on the back of $AKS and $SCHN reports, but $X has since fallen back.
Bridget: Notes: $AKS, $FCX, $CLF, $X, $XME - Steel stocks made a move today but then pulled back. False breakout or just giving us a better entry? Not sure yet. $CLVS - right at support $GHL - bullish engulfing candle and reversal $CWEI - huge reversal and new high $EDU - gap and run to new high $PG - gap but right back into resistance $RTN - rising going into earnings after LMT's big jump, I'm playing a quick earnings trade $STX - still looking toppy $ABMD - breaking down $PVH - breaking down $EW - breaking down $S - breaking down $GBX - shot across the bow $JPEP and $MON - both are trading below the expected buyout prices $GLW, $SHW, $MMM, $HD - all these well performing stocks are showing weakness today Falling knife - $SONC , $JACK, $MHK, $CYNO, $STS, $MAS
stevef214: $AKS $X Out of $AKS for small loss. Holding $X and watching small gain and watching to add.
barabros: hey guys any thoughts on $BBRY, $AKS, $BMY??? thx
DAN: @barabros $BBRY $AKS $BMY

BMY -- likely going lower. I think it's a risky buy right now. You'd be buying a falling knife.
AKS -- no real trend here, but if the stock breaks above $5.20 or so, that would be great. But I think it is very very ambi ...
barabros: Thank you!!!@DAN $BBRY $AKS $BMY
Rasta: Watching metals $X $CLF $AKS for recovery. $AKS bounced nicely off 200DMA
lostsheep: $DXY - critical level for the dollar. If we lose this level I could see this falling back 3 pts to retest the 91.5 level. Draghi helping the Feds inability to raise rates keep the pressure on. #oil, commodities worth watching if the weakness continues. #steel- not exactly the place to be but the sector looks ripe for a short term bounce.$CLF, $X, $AKS etc. $SWN - is today the breakthrough day? Just thinking, Have a great day
stevef214: @lostsheep $DXY $CLF $X $AKS $SWN #oil #steel- I have been bidding for SWN for two days. It is a Dan Dicker recommendation.
debeers: $AKS/$X/$STLD-Halftime report: AKS + 1.09%, $X -.48%, $STLD 2.42%. $STLD-Think steel used for appliances. Long $STLD
Bilbo: $AKS $X Steel not doing well today. $AKS broken below 50MA and $X testing 50MA
debeers: $AKS-what we learned from the $HD call is that their top selling segment is appliances.$AKS-Produces high strength, low carbon flat-rolled steel and aluminum coated stainless steel for the automotive, appliance, construction and manufacturing markets. What we learned from the $HD call was that their very top market was appliances and that's for what flat rolled steel is used. Before heavy infra and roads are housing and cars. That is the natural progression.
debeers: $AKS-the sheet steel used in appliances seems like a good value to me and the stock is cooperating by reversing to the upside. Financial problems are now behind it as they already had their "come to Jesus" quarter last year and decided to take their financial structure seriously.
stevef214: @debeers $AKS $CLF also had a nice bounce of the 50DMA today and $X is now up for the day. Maybe $XME is coming back to life.
lostsheep: $AKS - bounced within a penny of the 7/18 breakout level.phase 3? Wish it were closer to their 50 day
EasyOut: @DAN $DJUSST $X $VALE $STLD $CLF Also $AKS is doing well. Earnings were before market today with .08 (actual) with -0.043(est).
stairm01: $X $STLD $AKS $STLD - I haven't seen any post on the steel stocks today. Many are showing a Hammer candlestick after a two or three day reversal from the top. Good place to start a position again, or add.
woodman: @stairm01 $X $STLD $AKS - Add $TMST to your list. Recently broke out of consolidation, now pulled back to test that breakout with a big hammer right off the old resistance line which looks like new support now.
olveoyl: @stairm01 $X $STLD $AKS Another stock to add ...$ZEUS
PhilHarmonic: @stairm01 $X $STLD $AKS $XME The metals ETF is down for a few days. My copper, gold, and platinums stocks following suit. Healthy pullback prior to new gains.
Trixie: @PhilHarmonic $X $STLD $AKS $XME Yeah was just looking at this hammer ont he $XME thinking this could be close to add territory.. Or does it come closer to the base it b/o of a little bit ago.. say 25ish..
DAN: Precious metals are doing well. Metals in general, actually. $AKS $AG $CDE $SLW $NEM -- all hitting new highs. $CYNO (not a metal...but one that we've been holding) is breaking out, as dickensg just mentioned.
stevef214: @Bridget $XME $FCX $AA $GLD $SLV $X You can add $AKS to the list
mvdenapoles: Does anyone believe the #steel stocks are in a rollover? Specifically $AKS $CLF $X?
inthesticks: @arthur IMHO @DAN is right ... $CLF held the 50MA yesterday and now is below the 100MA after its 14%+ dive ... look at action on $STLD, $POT, $MON, $AKS ... among others..
FHS: @Chris_P $AKS Offering 52 million shares caught me also. I have no position. Still extended above the 50ma. But now might be...? Cogitating. Cheers.
woodman: $AKS pulled back this morning on its announced secondary offering. The 5% is a blip given this one's overall rise. The drop simply brings it back to support around the 21dEMA. I added to mine.
Aragorn: $XME the place to be - $ FCX $AKS $SLV
DAN: $CLF $AKS $DJUSST -- Gang, the steel stocks are still working.
DrScience: ...
On March 2, the US threw the red flag and hit China with a 266% Anti-dumping penalty. Score one for "Made In USA" as US Steel jumped 55%, $AKS popped 42%, and $NUE rose 9% -- over the next three days. Steel bears jumped on the run-up, thin ...
mvdenapoles: Whats going on in the Steel Stocks? $AKS $CLF $X?
glens13: @mvdenapoles $AKS $CLF $X - profit taking with opex tomorrow - probably
woodman: @mvdenapoles $AKS $CLF $X Catching their breath I think.
inthesticks: @mvdenapoles $AKS $CLF $X Gold, materials, and mining taking a breather too ... ex. $AUY $TCK $NUGT $NEM ... yada yada
woodman: $AKS - out of weekly flag. 200 week ma looms above.
woodman: @woodman $AKS I meant "up" and out of weekly flag. I'm still long but this move above the top BB at 3 standard deviations on the daily "shouldn't" last.
woodman: $AKS - Long this, using the weekly chart as my focus. Coming out of pennant on the weekly view. 200 week looms above though.
SADL: @woodman $AKS Also long in $AKS since yesterday. Stop at entry price
Kid2old: $aks @mvdenapoles see woodman's comment
mvdenapoles: @Kid2old $aks Thank you, currently have a nice position going to let it ride.
mvdenapoles: Does anyone have any advice on $AKS
Kid2old: @mvdenapoles $AKS Looking at the daily chart, the stock has been moving sideways for the last 14 days. Range of 4.00 to 4.35. If you want to start a position I would buy a 10% position at 4.12, the 20 period moving average with a stop in the range of 3.95 to 4.00. Then add when the stock starts moving up. If adding to an existing position I would buy at 4.00 to 4.05 or above 4.35 if the stock breaks out above 4.35. Stop on an existing position for now would be 3.80. The stop on a break out above 4.35 would be a 5% trailing stop. My take for what it is worth.
mvdenapoles: @Kid2old $AKS Thank you for the insight, I have a position already and I will see to continue its ride
woodman: #Metals #Mining #Steel - some resting/coiling stocks in these sectors could present nice opportunities. See, e.g., $ATI $FCX $X $AKS
steve71: $X $AKS $VALE The steel stock mania may be overdone. A friend is CEO of a major highrise construction firm. He says that structural steel prices continue to decline, as recently as this week. For example: Go to http://nucoryamato.com/ and click on Price List. A counter argument is that the market anticipates economic turns by six months. So maybe buyers are looking for an uptick in the U.S. To me the steel run looks like a potential short setup. $AKS and $X are still green, but reversed from their highs today.
DAN: $DJUSST $X $AKS $CLF $VALE $STLD --

From a technical perspective, the steel stocks look like they've gotten a bit too hot. Look at $STLD. It was up big the last couple of days, but is now down more than 2% today. US Steel (X) is still going stron ...
woodman: @steve71 $X $AKS $VALE - But isn't the run in steel stock prices occurring, at least in part, because of the recent tariffs that the U.S. has slapped on metals imported from China and certain other foreign countries, which is allowing U.S. companies to boost prices? http://www.bloomberg.com/news/articles/2016-03-01/u-s-said-to-impose-266-tariff-on-imports-of-steel-from-china http://www.fool.com/investing/general/2016/03/02/steel-stock-soar-after-the-us-slaps-anti-dumping-t.aspx
woodman: @steve71 $X $AKS $VALE - But isn't the run in steel stock prices occurring, at least in part, because of the recent tariffs that the U.S. has slapped on metals imported from China and certain other foreign countries, which is allowing U.S. companies to boost prices? http://www.bloomberg.com/news/articles/2016-03-01/u-s-said-to-impose-266-tariff-on-imports-of-steel-from-china http://www.fool.com/investing/general/2016/03/02/steel-stock-soar-after-the-us-slaps-anti-dumping-t.aspx
woodman: #Metals - $TMST, $ATI, $X, $AKS, $FCX, etc.
geotheo: @woodman $TMST $ATI $X $AKS $FCX #Metals Thanks for posting the $TMST symbol yesterday. Drew my attention to the stock and I kind of liked the semi-squeeze of the chart and took a position yesterday. Working well today.
woodman: @geotheo $TMST $ATI $X $AKS $FCX #Metals Wonderful to hear. Best of luck with it.
bbw223: FYI #Steel $AKS @Dan has mentioned this one a few times recently. It is holding well today; similar stocks $CLF $X off more than 5%. NP
Bridget: Here are some of my end of day notes: $KORS - price alert at $52.63 for continuation of breakout $AKS - inverse head and shoulders $AKAM - still looking strong $SKX - volatility squeeze breakout $RATE - vol squeeze breakout $ZBRA - same, but the 200MA is overhead and downtrending $BABA - double bottom on the weekly $C - bullish divergence on the MACD $ROST & $PNRA - look ready to break higher out of sideways consolidation
FHS: @Bridget $KORS $AKS $AKAM $SKX $RATE $ZBRA $BABA $C $ROST $PNRA Thank you for those notes. I find them informative, with the prospect of profitability should I use the information prudently, properly and perspicaciously. Cheers.
FHS: @GOOSE $WLL Greetings Arthur! You can see I still stalk your posts. We're well, happy to be back in the Sierra and to be done--I"d hope--with niggling surgeries. I hope this finds you in good health and prosperous as well. I didn't follow tnt into this one--yet--but I have others. $AA might be one, and also $AKS (which I sold today, perhaps early, but that's okay, I'll take the 13%), but with any of his trades one must have very nimble fingers. What are we, 4 plus years now in SMM? Ah, time's winged chariot...Hope Florida is treating you well. Happy trading.
PhilHarmonic: $AKS This stock has been consolidating since June. It is now at the bottom of it consolidation rectangle. Buy with a tight stop hoping to ride this baby back to the top of the rectangle.
GreenGhost: $AKS down 12% CDS spreads blowing out here ; think it got a credit downgrade too ( not sure chicken or egg came first) suggest avoidance from long side.
teeka99: @Dan - $AKS - Steel stock. Beatin' down but, would like to hear some thoughts on this / building material companies. Obviously at the present moment they are not moving higher but at some point when things pick up, would it be advantageous to pick these up now and reap the rewards later? AKS price low over the last 5 years is $2.37 which just so happened to have occurred on Monday - imagine that. Thanks ahead of time to anyone who wants to comment.
Visit the Trading Forum to join in the discussion.
| | |
| --- | --- |
| Stock Price | $USD 7.40 |
| Change | -1.33% |
| Volume | 3,684,210 |
AK Steel Holding Corporation is a producer of flat-rolled carbon, stainless and electrical steels, and tubular products through its wholly owned subsidiary, AK Steel Corporation.
Request Video of AKS
Already a member?
Sign in here.
Earnings
April 25th, 2017 - 2017 Q1 Earnings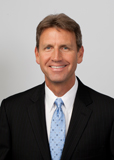 Dan Fitzpatrick
Stock Market Mentor gives you EVERYTHING you need to succeed in the market; all in one place. How easy is that? Dan Fitzpatrick and his elite community of traders share trading ideas, strategies and much more. Dan Fitzpatrick--a world class Technical Analyst, trading coach and regular CNBC contributor--gives you access to all of this with a 14 day FREE membership. Get started TODAY and start trading better TOMORROW with the following premium content:
Nightly video Strategy Sessions with a game plan for tomorrow
Got a stock you want Dan to look at? Just ask.
Patent pending video alerts instantly delivered to you when one of Dan's trading signals is triggered. This is not your typical price alert. This is a short video explaining the action you need to take to make money. No more "Woulda, coulda, shoulda"
Access to over 45,900 stock analysis videos
Access an ever expanding library (45,900) of educational videos that will save you time and make you money
Join a team of friends and traders that have one thing in common; a burning desire to succeed.

Become a Member Today!
Gain immediate access to all our exclusive articles, features, how-to's, discussion group and much more...
Satisfaction Guaranteed!
Your Stock Market Mentor membership comes with a 14 day, no questions asked, 100% money back guarantee!