JA Solar Holdings Co. Ltd. (NASDAQ:JASO)
Bands Volume 200 SMA 50 SMA 20 SMA Videos Alerts Articles Events

Bridget: $JASO breaking out on volume today.
PhilHarmonic: @Bridget $JASO LIke the chart. Added to my position today.
Bridget: @justinp $JASO guess I shouldn't have sold yesterdat at $5.90 :P
Bridget: $JASO pop and run on earnings this morning
Bobbie: $JASO, They report around 3/15. The support seems to be melting away. With a PE of 3, I was hoping to be long. Should I exit my starter position, or wait until after earnings? Thanks for your comments.
Bridget: @Bobbie $JASO I never recommend holding a losing trade through earnings "hoping" for a pop. You can wait to see if this rises into earnings but only hold a winning position through earnings. The 50MA is still holding up, I would use that as your stop point.
stevef214: @Bridget $BABA $FB $AMD $DOW $SLCA $GRMN $PWN $FISV $CNI $LNT $FMSA $MMM $QVCA $FSLA $CSIQ $JASO $JKS $SND $IRTC $PTHN $PEN $CNDT What do you think of $BABA today. It's down but holding the 8EMA? Is this a god place to add?
Bridget: #solar $TAN $CSIQ $FSLR $JASO $JKS all have pulled back today but I'm still bullish on these stocks. They pulled back in the morning but all have since found support. I would still wait for a bounce on volume but look for good entries into these stocks.
issues: @Bridget $TAN $CSIQ $FSLR $JASO $JKS #solar Can't buy 'em all. Which is your choice?
Bridget: @issues #solar $TAN is your lowest risk, $CSIQ is looking better than $FSLR. $JASO is the cheapest so you can buy more for your money. Those would be my top 3.
Bridget: ...
Solar Stocks - $FSLA $CSIQ $JASO $JKS saw a nice pullback today giving you a better entry

IPO
$SND - continues to break higher on good volume
$IRTC - working
$PTHN - working
$PEN - up at all time high but looks like it might need to rest before the ...
StockMarketMentor: A Price Alert has been triggered for $JASO JA Solar Holdings Co. Ltd.. Click here to view associated video clip: http://stockmarketmentor.com/stockanalysis.html?ticker=JASO&clip=81939
StockMarketMentor: A Price Alert has been triggered for $JASO JA Solar Holdings Co. Ltd.. Click here to view associated video clip: http://stockmarketmentor.com/stockanalysis.html?ticker=JASO&clip=81939
StockMarketMentor: A Price Alert has been triggered for $JASO JA Solar Holdings Co. Ltd.. Click here to view associated video clip: http://stockmarketmentor.com/stockanalysis.html?ticker=JASO&clip=81939
StockMarketMentor: A Price Alert has been triggered for $JASO JA Solar Holdings Co. Ltd.. Click here to view associated video clip: http://stockmarketmentor.com/stockanalysis.html?ticker=JASO&clip=81939
StockMarketMentor: A Price Alert has been triggered for $JASO JA Solar Holdings Co. Ltd.. Click here to view associated video clip: http://stockmarketmentor.com/stockanalysis.html?ticker=JASO&clip=81939
stevef214: $JASO $JKS $USO Solar and Oil up today. Does anyone think this is a sign that traders think oil is going to BO much higher?
indigo1948: @stevef214 $JASO $JKS $USO - reading that there may be more restriction on output by OPEC and that oil may be possibly $70.00 a barrel at year end
stevef214: @indigo1948 $JASO $JKS $USO Yes, I read that Saudi Arabia might increase their cuts above what they had already agreed on. I don't know about any other members or if Russia will also.
phgruver: @stevef214 $JASO $JKS $USO If you believe in the oil rally, $WLL might be a good play RHRN. Put your stop a bit below 11.
DrScience: $FSLR up 5% ahead of earnings tonight. Holding JUN 40 Calls @ 1.12. $CSIQ, $SPWR, $JKS, $JASO all up nicely, too. :)
spmeyers: @stevef214 $JASO $JKS $USO I don't solar is really tied to oil price. Solar market depends on nat gas price and pro-solar policies.
issues: @stevef214 $JASO $JKS $USO oil usually goes up in the spring.
Bridget: $CSIQ, $JASO and $JKS are both looking strong today. Solar, $TAN, is seeing some good volume and starting to come out of this base. #dumpsterdiving
Bridget: Notes: IPOs at or new all time highs - $IRTC, $BL, $TTD, $ASIX, $TRVG, $BATS, $TWNK, $INVH, $TUSK, $SUPV Many stocks coming out of high bases - $CC $GRPN $AMGN $OCLR $XLP - some safety stocks way up $CLX $KMB $CL $PG Storage up - $CUBE $PSA $EXR Garbage collection up - $WM $WCN $RSG Solar Strong and coming off a base- $TAN $JASO $JKS $CSIQ Sin stocks: PM MO - moving higher Also with $BUD $STZ and $TAP $BWA - nice cup pattern, at 52 week high $XLNX - also working on cup and handle pattern $CHRW - nice cup and handle on weekly Breakouts $DVA , $SWKS, Squeezing: $KR, $TWX, $JNK, $COR, $ALXN
phefner: $JASO BTO $8.95 Sector looks to be working. Tried to sell some puts in it yesterday but with the lack of open interest, owning some stock is the way to play.
StockMarketMentor: A Price Alert has been triggered for $JASO JA Solar Holdings Co. Ltd. ADS. Click here to view associated video clip: http://stockmarketmentor.com/stockanalysis.html?ticker=JASO&clip=64149
kt4000: sold $GLBL out flat - Keeping $EPAM $ARIA - looking at other Solar stocks - $JASO $TSL on another note - sold all of my $SUNE late last week - glad I did
AB: @Aragorn $Z - inside month and up $ACE $AEM $AFL $AFSI $AGQ $ALL $ANGI $APC $ATAI $AU $BA $BG $CA $CB $CENX $CHRW $CL $CLR $CLX $CMG $CNQ $COP $COST $CRM $CSCO $CTSH $CVX $DANG $DBA $DIA $DIS $DJ-30 $EPS $ERX $EW $FANG $FMX $FSLR $GDDY $GE $GLD $GM $GOOG $HAR $HD $IACI $INTU $IOC $JASO $JUNO $KO $LLL $LMCA $LMT $LOW $LUV $LYB $MA $MAR $MCD $MDLZ $MLNX $MPC $MRO $MSFT $MU $MY $NEM $NFX $NOC $NTES $OA $OAS $PAAS $PCLN $PCP $PEP $PG $PGJ $PM $PSX $PXD $RTN $SBUX $SCCO $SDY $SFUN $SINA $SJM $SLV $SMH $SNDK $SOCL $SPWR $SSYS $SU $TRV $TSL $TWTR $TXN $UNH $UNP $UPS $V $VIPS $WB $WDAY $WLL $WPX $XLE $XLK $XLNX $XLP $XOM $XOMA $XONE $YOKU $Z
NotRightRabbit: @woodman Sorry to hear that. There is probably a book somewhere on The psychology of Chinese stock traders. People are as people do, but there are factors of their Government and sociology that effect thinking. I would not know to play this as an eventual oversold bounce or stay clear of the unknowns. Wonder if $JASO will catch the crater flu and further drop? IMO more pain. How will this affect non Chinese solar companies?
janner0814: ...
Gapping down: $BSPM -8.1%, $BHP -4.9%, $YELP -2.3%, $NBG -2.1%, $JASO -2.1%, $LVS -1.9%, $KITE -1.9%, $PHG -1.8%, $UN -1.6%, $DB -1.5%, $VOD -1.5%, $BUD -1.4%, $BBBY -1.3%, $CHK -1.3%, $MT -1.3%, $HSBC -1.1%, $STO -0.9%, $LYG -0.9%, $AZN -0.8%, $CVX ...
Bridget: All my energy stocks are doing well as the market is dropping. It is more obvious that money is moving out of winners (biotech) into prior losers (energy and oil). $UWTI $CLNE $ECA $NJR $HAL $JASO
Bridget: @DAN also $CSIQ and $JASO, expected to release 5/14 and 5/7 respectively.
Bridget: All my Solar stocks are doing well today $JASO $SCTY $FSLR $VSLR along with energy $XLE
Bridget: $TSL solar stock currently in a Vol Squeeze. I would put this on your watchlist or alert if it goes over $13. Same with $JASO, alert set at $10.22.
champ: $TAN is doing well today ...watching a few names this morning that are lagging in the Solar sector $JASO, TSL and $SOL. Watching.. need the market to turn to help out.
DrChucky: @dunsek - $YGE - perhaps but what is the upside catalyst. $JKS $JASO charts look better to me, if your lookin for Chinese solar.
DrChucky: #Chinese solar on the move $YGE, $JKS, $TSL $JASO all up more than 2% at the moment
iddeluca: took a small position in $JASO today with the June $9 calls we will see; chart looks good and should run with the other solar stocks
tejas7: $SUNE Remember what Dan says. $SUNE may gap up and crap or gap up and stay at the same level. But, other companies in same sector may continue rally all day long. Looking for $JASO for daytrade.
RON: @Muecke This would be the Watchlist study it everyday $GPRO $SOL $CSIQ $TSL $AMBA $YHOO $JCP $JDSU $LUV $TSLA $SSYS $JAZZ $GRPN $STLD $EMES $YELP $DECK $JASO $FSLR $GILD $YGE $TAN $FB $MS $SCTY $JBLU $GS $LEA $NFLX $COST $SWKS $NKE $AAPL $UA $URI $DA ...
DrChucky: $YGE,$CSIQ,$JKS,$JASO, $TSL, $SCTY - solar seems strong today. lol.
moneyHoHo: @moneyHoHo Well I bought $JKS and I'm certainly not complaining, but $JASO is breaking above a downtrend line.
DrChucky: $JKS, $TSL,$CSIQ, $JASO - strong out of the gate.
tina: Posted from yesterday $FLSR & $SPWR stand to benefit from U.S. Tariffs imposed on Chinese exporters. Stocks that will be impacted, $TSL, $YGE, $CSIQ, $HSOL, $STP, $SOL, $JKS $Jaso, $CSUN, $LDK http://seekingalpha.com/news/1870875-fresh-u-s-solar-tariffs-imposed-on-chinese-exporters
tina: $FLSR & $SPWR stand to benefit from U.S. Tariffs imposed on Chinese exporters. Stocks that will be impacted, $TSL, $YGE, $CSIQ, $HSOL, $STP, $SOL, $JKS $Jaso, $CSUN, $LDK http://seekingalpha.com/news/1870875-fresh-u-s-solar-tariffs-imposed-on-chinese-exporters
woodman: $JASO - today's re-test of the breakout was right off the 5/29 high. $10.60.
woodman: @chuckd $SCTY - That would have been reasonable and I did consider it. I guess I felt greedy and didn't want to give any back. This money could find its way back into SCTY or $JASO tomorrow. I'm still in other solars -- $SUNE $GTAT and $TAN -- so I didn't feel like I had to keep it in SCTY given the big leap today. Yet, as I type, it is making a new high for the day. Oh well. I can live with that. :)
chuckd: @clefferts - all solar seem to be strong $SPWR, $FSLR, also close to breaking out. $JASO, $TSL, $SCTY and others also strong today. take your pick.
DAN: Industrials are testing key support levels: $TEX, $CBI, $CMI, $CAT, $EMR. Not showing signs of bouncing! So if you are buying these, you might (might) be just a tad early.

Solar stocks are perky today. $TAN, $SPWR, $JASO, $GTAT. They need to sh ...
chuckd: $SPWR,$SUNE,$TSL,$JASO,$SUNE,$SCTY, $CSIQ, solar - solar stocks are seeing relatively strong volume in premarket. $SPWR up pretty good on news of a contract to build at a US Air Force base. Others not faring so well.
Tricia: $JASO - solar ticker -- 70% short .. moving up 6.5% - bet there will big EOD cover ..
career2: @clefferts Just looked at $JASO Earnings this morning... beats but is flat today. "Thats why they don't call it money harvesting."
clefferts: @career2 $JASO- odd, with the new push on climate change (global warming)between the administration and local weather reporters, and some good numbers from a couple of the solar companies, I am surprised that solar is not starting a general rebound. I wonder if there will be a delayed positive response or if solar will stay in the doldrums.
chuckd: $SPWR - earnings after hours today. been on a tear and inked a deal to partner with $GOOGL couple days back. Solar seems to be regaining some traction. Is it a head fake? Hard to get in after its very recent pops back into respectability. hmmm. too high above support. going for $JASO or something closer to support I think...
:
Tim S: Notable earnings before Monday's open $HNR, $JASO, $KIOR, $LMIA, TNP
darce: TAN...and $CSIQ is blowing out of consolidation good volume. $JASO is above the 50.
darce: $TAN @jolinla - $SCTY is a fine stock. I would trade that one, but I prefer others, including CSIQ. My statement about $TAN going sideways to down is a very short-term, look for the best entry kind of statement. Mid- to long-term, the trend is higher. Check the monthly chart. We're at resistance and building tension for the next move up...barring a severe market reversal. Ultimately, there are many solar stocks to trade and each of us has a preference. @Woodman's $HSOL is good, as are $RSOL, $JKS, $JASO, CSUN. I rotate through these in my trading account when their actively moving up.
woodman: SOLAR - Yeah, I got back in $SUNE yesterday and $JASO today. $JKS looks good.
Tim S: Notable earnings before Tuesday's open $BKS, $BWS, $CBRL, $CHS, $DSW, $EV, $HRL, $JASO, $LDK, $PLL, $SIG, TIF
darce: $SCTY @woodman - better to be lucky than good. ;0) I built a big position over the past couple of weeks. I'm not going to do anything about it, other than watch it work. Same with SPWR...expect that one to come back down and will buy more. You still holding HSOL? I hope $JASO gets hit over earnings, so I can re-enter...providing it doesn't fall apart of course.
darce: $TAN Solar - As @woodman noted earlier this week, a lot of these solar names are going through earnings this and next week. Safer to ride the $TAN ETF. I trade a lot of these names, rotating through them as they seem ready to pop. Earnings: $SUNE done, you're safe $FSLR done $SPWR done $HSOL done $YGE done $CSIQ done $TSL earnings Nov 19th before $JKS Nov 18th before $JASO Nov 27th before (got some time here) $CSUN Nov 27th before
darce: $SCTY @woodman - the weekly chart looks good. Phase 3 of a volatility expansion bouncing off of the 8ema. I'm a holder of that stock. I trade several other solar stocks. Took some $JASO off the table today.
darce: $JASO - sold my entire position in my trading account today. will wait for it to come back to the lower part of the channel. Still looks like it has juice, but it felt greedy to stay in the trade.
woodman: $JASO @ darce - lots of chinese solar companies are reporting this week and next. If the first ones out of the gate are good, they'll all jump.
darce: $JASO @woodman - I have $TSL & $SOL in my trading account. Will sell before earnings next week. Bought $FSLR today. Past earnings and looks strong. Holding $TAN in my long-term account. That $ETF has been better than any of the 3x bull ETFs. Crazy! Then again $FAN has had a good run too. I never trade that one.
Dannomon: $JASO - typical volatile stock up 10% today.
otnancy: $JASO - UGH! Does anyone know why $JASO is down 3% premarket?
woodman: $JASO - all the solars are down today. But they have been over the last several days. $SPWR is getting spanked this morning. Good earnings, poor Q4 outlook. http://finance.yahoo.com/news/sunpower-q4-outlook-misses-though-223200255.html $FSLR reports after the close today. My only solar stock is SUNE. I got lucky with $JASO on a one-day trade the other day. But overall I think we need to let the solar stocks settle out some. Although many have come back down a lot, so perhaps some opportunities will present themselves soon, but I'm not pushing it.
woodman: $SCTY - I'm holding off on any new solar stock purchases until $FSLR reports. $HSOL, $JASO, $JKS are good possibilities here but I will wait another day.
woodman: $JASO - I bought this one back this morning. Like others in the sector, it is bouncing nicely this morning. I wonder if it/these will roll back over at the 8 / 21 dEMAs. Some of the big ones are reporting tomorrow (FSLR) and the next day (SPWR).
woodman: $JASO - sold it on that near-tag of, and little pullback from, the 21 dEMA. It may go higher, I know, but I'm making it prove it to me. I want to see it move above this area and yesterday's high. The volume in these names is big today, but yesterday and the day before were some big pullbacks on big volume too, so I am being cautious, especially with earnings coming in some of the solar names. If these move back thru the 8 dEMA, I'll likely hop back on board again.
bigbartabs: JASO... @woodman... I think you could be right here. Others I have been watching this morning are $YGE, $SOL, $STP, $JKS, $DQ, $GTAT, TSL. Some are penny stocks, which I don't like... but all seem pretty liquid. Probably the most stable and less risk are those in TAN. However if you look at what $TAN contains... there are some weird ones for sure. Probably $STP and $JASO are the best picks... if you can get the right entry after this jump up this morning. FWIW
darce: $JASO, $TAN, Solar @woodman @bigbartabs et el - Deutsche Bank analyst says solar selloff overdone http://www.streetinsider.com/Analyst+Comments/Solar+Sell-Off+'Overdone',+Says+Deutsche+Bank+(TSL)+(YGE)/8816646.html They like $TSL & YGE. I'm long $JASO and TAN. The good news on all of these is you know your risk now. Of course going through earnings could make for gaps either way, so stop levels may be irrelevant.
bigbartabs: Solar... so we go into the close... what's your pick for the best looking solar ticker. Which will continue tomorrow? Maybe all since the tide seems to be lifting all boats. Currently long $JASO since my good friend @Woodman was so convincing this morning ;)
woodman: Solar - Although I did get out of $JASO earlier today as I noted above (which was a quick buy back this morning of shares I had previously had and then a sale of it on the pop), and I will continue to look at $JASO for another opportunity to get back in, I've remained in $SUNE and SCTY. Their pullbacks haven't been as severe so I decided to hold them. I also had the benefit of some better entries with them and/or some profits booked and reentries along the way with them. The next couple/few days should be interesting with many of these bouncing today and hopefully some continuation tomorrow, while at the same time earnings from $SPWR and $FSLR which may affect the entire sector. I just saw this regarding $SPWR earnings, btw: http://news.investors.com/technology/102913-677035-sunpower-third-quarter-earnings-preview.htm?ven=yahoocp,yahoo&src=aurlled
otnancy: $JASO - Probably a pretty good time to load up on this one.
woodman: $JASO - a pullback to the 21 dEMA and bounce would be a nice place to buy (or in my case, add).
Dan1946: When am I ever going to learn NOT to buy a solar stock? Purchased $JASO @ $ 11.14 > just cashed out DOWN 8%. Never again on the solar stocks !
woodman: $JASO @Dan1946 - good entries are necessary for buying any stock, including, but not limited to, solar stocks.
hooked1: $JASO - Draw a trend line on the daily from the low on 8/30 to today. We are right on it. I think you have a lot of support at 9.75. I have no position but have been watching. I may take a little here and add if it drops to 9.75
woodman: $JASO - yep, hooked1. It's on the 21 dEMA and the support line of its rising channel. A bounce here would be good (and a good place to buy), but if no bounce could be bad. I won't ride down to the next band of support. Volume at price looks to be about 9.30-9.70 on the daily out 6 months, which is roughly around the 50 day and bottom BB. If it can't pull up from around here, I will be out with a little profit still intact.
otnancy: $JASO - If this stock can move past 11.50, I think it'll take off. Long.
woodman: $JASO - your lips to ___'s ears. Long as well.
otnancy: $JASO @Woodman - Had to google your reply to find out what that meant :) EDIT: Grammar
woodman: $JASO - moving nicely today among the solar stocks. Long.
darce: $JASO @woodman - beat me to the punch! ;0) It could take out the resistance and go for a new 52 week high here. Long.
woodman: SOLAR/JASO - just wanted to throw this solar stock out there b/c among most that have run a lot and are "hard" to buy, $JASO, while still trending up, is closer to the rising support of its channel. I bought some recently for that reason. I also currently have $SCTY, $SUNE and $HSOL, fwiw. I wish I never got out of $CSIQ and SPWR. Solars in general (look at TAN) have outperformed by a wide margin all year, even beating $IBB which has been a beast. Try to find something that has kicked more you know what.
darce: $HSOL - @ccrown4...thx for the tip on HSOL...looks good. Long $JKS, $JASO, $LDK (rough ride) and TAN.
darce: $SOL @woodman. Fell recently because of secondary offering. I got booted, but in $JKS and $JASO trades and holder of TAN.
Tim S: Notable earnings before Thursday's open $BRLI, $COCO, $CPB, $FLWS, $JASO, $LRN, $PLL, $RY, TD
SeaKingA: Solar - Up 3-6% so far. $YGE, $JASO, FSLR. $TAN is $ETF and looking ready for breakout.
Big D: Solar names trading notably higher: $CSIQ +22.3%, $RSOL +10%, $LDK +9.8%, $STP +9.6%, $TSL +8.7%, $JKS +7.5%, $HSOL +7%, $JASO +6.4%, $DQ +6%, $SOL +5.1%, $YGE +5%, $SCTY +4.5%, WFR +4.2%, $CSUN +4.2%, $TAN +4.1%, $SPWR +3.5%, DSTI +3.4%, $FSLR +3%, $EMKR +1.5%. Way to go @Woodman...you had the right one this time at the week's close.
Aragorn: these are the top 25 from the hotlists some solar some not ASTI(F) $YGE CSUN(F) $HSOL $STP $JASO DSLV $SOL $NM $LDK $ZSL $SSP $TSL $RSOL $CSIQ $ACRX $MCP $JKS $CLWR WHZ $DRYS $SKS $TRW $DUST DGLD
martinbo: $JASO : reviewed Dans video. I put a Buy Stop for $10.
martinbo: $JASO thanks for responses guys. Realize that I should just price alert this and not jump too fast... but i am poised to buy if it opens above $10 $CTL : holding this, maybe through next #dividend
woodman: $JASO - up another 100% this morning. Yawn.... [Kidding!!!]
martinbo: $JASO : thoughts on direction today ?
DAN: ...
I'd suggest being careful of the solar stocks. Most have made a heck of a run, but are looking a bit like blowoff tops. $FSLR, $JASO, $CSUN, $HSOL, $YGE, $RSOL, $LDK, $SOL, $JKS, $CSIQ, $TAN (Solar ETF), $SCTY -- all look quite overdone. Most are ...
Visit the Trading Forum to join in the discussion.
| | |
| --- | --- |
| Stock Price | $USD 7.45 |
| Change | 8.52% |
| Volume | 1,134,790 |
JA Solar Holdings Co. designs, manufactures and markets high-performance solar cells, which are made from specially processed silicon wafers.
Request Video of JASO
Already a member?
Sign in here.
Earnings
March 15th, 2018 - 2017 Q4 Earnings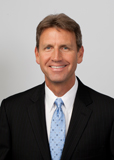 Dan Fitzpatrick
Stock Market Mentor gives you EVERYTHING you need to succeed in the market; all in one place. How easy is that? Dan Fitzpatrick and his elite community of traders share trading ideas, strategies and much more. Dan Fitzpatrick--a world class Technical Analyst, trading coach and regular CNBC contributor--gives you access to all of this with a 14 day FREE membership. Get started TODAY and start trading better TOMORROW with the following premium content:
Nightly video Strategy Sessions with a game plan for tomorrow
Got a stock you want Dan to look at? Just ask.
Patent pending video alerts instantly delivered to you when one of Dan's trading signals is triggered. This is not your typical price alert. This is a short video explaining the action you need to take to make money. No more "Woulda, coulda, shoulda"
Access to over 51,500 stock analysis videos
Access an ever expanding library (51,500) of educational videos that will save you time and make you money
Join a team of friends and traders that have one thing in common; a burning desire to succeed.

Become a Member Today!
Gain immediate access to all our exclusive articles, features, how-to's, discussion group and much more...
Satisfaction Guaranteed!
Your Stock Market Mentor membership comes with a 14 day, no questions asked, 100% money back guarantee!