Synergy Pharmaceuticals Inc. (NASDAQ:SGYP)
Bands Volume 200 SMA 50 SMA 20 SMA Videos Alerts Articles Events

jnag698: $SGYP- Biotech. Secondary announced. Dumped my entire holding last week. Admittedly, sold too early and left about 5k on the table, but biotechs are scary.
arrow: $SGYP - After selling off on FDA approval, this has strongly rebounded to now break out to new annual highs. Volume has been increasing on this rebound since the selloff. Weekly chart actually has a 'relatively' orderly uptrend since basing back in April 16.
TRICIA: FDA OKs Synergy's plecanatide for CIC; shares down 5% after hours http://seekingalpha.com/news/3236228-fda-oks-synergys-plecanatide-cic-shares-5-percent-hours?source=twitter_sa_factset … $SGYP - what a crazee move AH ... expect to see up tomorrow
Alexandra: @TRICIA $SGYP Thanks Tricia. Glad you're back. It's already up 5%.
tjv821: Other stocks that are working $axas$geos $sgyp $sivb $uri $ $aig $evr $wu $utx $rop $fivn $arry $fmsa $ndrm $dgx $pkg $
Bridget: Notes: Pharmaceuticals were showing promise today: $ABBV $SGYP $INSY $GWPH $GILD $AKRX $ABT Steel/Copper also seeing a surge: $FCX $X $MT $AKS $STLD Stocks on the move: $ANET - solid breakout on high volume $NRF - continues on volume $LVLT - watch for a pullback tomorrow $ABC - downtrend is certainly broken $PYPL - working, now holding above the 50MA $WTW - After seeing about 2 weeks of higher volume, this is now breaking higher. New years resolution surge $RRR - #ipo new all time high, coming out of consolidation $SCHW - this bank stock is pushing higher, ER on 1/18. no news I could find $F - two big days of movement, all auto stocks up today on sales report
issues: @Bridget $ABBV $SGYP $INSY $GWPH $GILD $AKRX $ABT $FCX $X $MT $AKS $STLD $ANET $NRF $LVLT $ABC $PYPL $WTW $RRR $SCHW $F #ipo Thanks Bridget. Added to ABBV and XME.
arrow: $SGYP - Well, not a phase 4 but yes there was and still will be another catalyst. They released positive results from a second phase 3 trial (for IBS-C) last night. Late January holds another event, FDA decision date on the same drug for CIC.
TRICIA: DEC Data in Bio --- $OPHT Ph3 - fail $ACAD ADP $AKAO Ph3 - win x's 2 $ANTH Ph3 $CERC Ph2 $HZNP FA $LXRX Ph3 $PRTO Ph3 $SGYP Ph3 $TXMD Ph3 $RHHBY ACE910
tri2insite: $SGYP This biotech seems to be breaking out pre-market based on some positive trials. These are risky stocks. I'm not in this one but thinking it may be tradeable here. Anyone else?
arrow: @tri2insite $SGYP Try owning it instead of trading it. Positive trial results is where the de-risking part comes in.
tri2insite: @arrow $SGYP good point
StockMarketMentor: A Price Alert has been triggered for $SGYP Synergy Pharmaceuticals Inc.. Click here to view associated video clip: http://stockmarketmentor.com/stockanalysis.html?ticker=SGYP&clip=76248
PJMR11: $SGYP - I am holding this and confused by the action in the stock. News seems good but after a gap, trading significantly down now. Any ideas why?
jnag698: @PJMR11 $SGYP - My guess is that it's a money-losing biotech and ANY good news is a "sell the news" moment I sold a chunk pm and will buy it back sometime with this pullback.
PJMR11: @jnag698 $SGYP Waiting for a green bar on 15 minute charge to add to my 1/2 position
PJMR11: $SGYP 10 min turned green. Added to my 1/2 position.
barbjim12: $SGYP reversing below yesterdays close and eliminating the pre - market pop and then some. Does anyone know what is happening?
PJMR11: @barbjim12 $SGYP No. I went to a full position at $5.23. Took a quick drop after that.
mopick: @PJMR11 $SGYP Ridiculous. Almost a 20% move during the day! Don't know why I continue to speculate in these small biotechs. Always seem to get burned. See how it closes. Closes badly, I'm out, for a small loss.
barbjim12: @PJMR11 $SGYP the real question is " is this a buying opportunity?" I have a 1/2 position at $ 5.50. Long term i believe it is.
PJMR11: @barbjim12 $SGYP Agreed. I don't usually get involved in these stocks but logic tells me that based on the news I read, this is a positive story. However, there will be bumps in the road for sure.
PJMR11: $SGYP Took my 1/2 position off at no gain no loss Trying to reduce risk. If it starts up again, I will be satisfied with 1/2 position. In now at $5.47
arrow: $SGYP - (2) Phase 3 trial results expected some time this month. Technically, nice formation breaking up from this pennant (daily chart). Weekly chart is a year-long cup & handle , coiling to breakout of that.
woodman: $SGYP - completely out now. Got out of it in one account earlier in the week and now out in second account. Not interested in getting surprised by phase 3 data due in 4Q.
tmende: @woodman $SGYP Looked bearish engulfing yesterday so got out last night.
tmende: $SGYP $PBYI Robert Gadimian is currently a director at SGYP says he did it out of greed-who would have guessed that. Washington D.C., Sept. 29, 2016 — The Securities and Exchange Commission today charged the former senior director of regulatory affairs for Puma Biotechnology with insider trading ahead of the company's news announcements about its drug to treat breast cancer.
woodman: @tmende $SGYP $PBYI - As if it isn't hard enough with small biotechs, add the illegal insider trading. Just watching the action in these stocks before some big events and you often scratch your head about whether someone knew something and acted on it before the rest of could. http://www.newsroomamerica.com/story/598969/biotech_employee_charged_with_insider_trading_ahead_of_companys_announcements_about_breast_cancer_drug.html
woodman: $SGYP - binary event coming in Q4 on its phase 3 data for Plecanetide (consitpation for irritable bowel syndrome). Q4 means Oct. 1 to Dec. 31, but no way to know when within that period. It's easy to get surprised with an data announcement. It's got a nice flag going right now. Good set up but will it move before data comes out? Ultimately, the data will cause it to move big one way or the other.
tmende: @woodman $SGYP They will be at the 5th Annual OktoberInvestFest on Sept 28th in NYC which highlights "quality American & German unique investment" opps. Sounds like fun. I have a spec position, perhaps this will get a little action tomorrow out of this triangle.
woodman: @tmende $SGYP - Coincidentally, I will be in Manhattan tomorrow.
tmende: @woodman $SGYP Nice, perhaps they'll be serving Bio-Beer :)
woodman: $SGYP - going the wrong way out of its pennant. That's uncool.
shoredriver: @woodman $SGYP time to bail?
woodman: @shoredriver $SGYP - I haven't. It's turning around now. It bounced off the 8/15 intraday high which was prior resistance. Perhaps new support. That coincides with the 8dEMA. But caution is warranted.
shoredriver: @woodman $SGYP def looking to lighten up a bit
woodman: $SGYP pennant.
woodman: $SGYP - I just have a feeling this is angling for a pop upward out of the pennant, though not necessarily today.
shoredriver: @woodman $SGYP my largish position would sure appreciate it...
Alexandra: @shoredriver $SGYP my smallish position would love it.
woodman: @Alexandra @shoredriver $SGYP - just remember they have important phase 3 data coming in Q4:

From here: http://ir.synergypharma.com/press-releases/detail/1821/synergy-pharmaceuticals-reports-second-quarter-2016

Plecanatide IBS-C Development Update ...
shoredriver: @woodman $SGYP Thx
Alexandra: @woodman $SGYP Thanks. Something to look forward to.
Alexandra: @woodman $SGYP Is this you favorite one right now ?
woodman: @Alexandra $SGYP For a trade or an investment/belief in big future? In terms of the latter, I'd think $CEMP is pretty darned promising. Doesn't mean it won't fail, though. No one can guarantee any small/mid cap biotech. Even better might be look at companies with at least one approved drug and now is onto marketing and selling the drug, perhaps moving forward with other drugs or other indications for the approved drug, and may be a buyout target.
Bridget: Notes: SPY is in a triangle pattern with the bottom at around $212.40. $ATEC - great example of a post split breakout $SBUX $PNRA $RAI $MO $EXPE $GCP $PAYX - not looking strong $CSX - nice gradual breakout $CLVS - working $SCOR - high volume move $SGYP - phase 2 $MSCC - breakout with increasing volume $HALO - breakout on weekly chart with volume
woodman: $SGYP
Bridget: Notes: Breakouts on Volume: $OPHT, $CSX, $SGYP, $GIMO, $GHL, $JBL, $STM, $SUPN, $CEMP. $AMTD, $NH, $FNFV, Working: $GKOS, $CWEI, $FNSR, $LOGM, $BABA, $ATVI, $IRWD, $BHE - nice move off the 50MA $MSCC - almost breakout $ILMN - almost breakout $INTC - back up near the high $SWKS - making a nice move with AAPL $PBR - looking toppy, have alert set at the 50MA for a breakdown $PNRA - looking toppy, needs to recover the 200MA $CHU - huge volume today, weekly chart is turning up $JWN - showing a nice move after the flag pattern $CNX - this is broken, get out $GPRO - nice move off support with volume $SBUX - at the bottom of the range, could be a good low risk buy point $ABX - showing support at $17
woodman: $SGYP
Bridget: Notes: $LN - working $X - getting a bounce $HIMX - day 3, wait for pullback but then enter $EBIO / $SGYP / $TWLO - inverted hammer, this rally just might be an exhaustion $KITE - working $V - breaking out, look at weekly. I like the Oct $80 calls $AAPL - working $FIT / $CNX - like the stocks that are moving higher out of flag patterns right now $ALL / $MCK - in a squeeze $MPEL - breaking the downward trend $TPB - another IPO working $FDX - making a move $GS - moving higher now
woodman: $SGYP not pulling back.
woodman: @Lou $CEMP I think you bought my shares :-) I trimmed it and $SGYP and several other biotechs. I will look to buy it all back but hopefully a little lower. Of course, I may have outwitted myself here.
woodman: $SGYP continuing up. That move up through resistance/200 day last week was the ticket.
DAN: @woodman $SGYP I see you've been in this stock for the past week or so. Nice work, woodman. Glad to see this paying off for you!!
woodman: @DAN $SGYP - Thank you, Dan. :)
gmj: $SGYP anyone holding over earnings tomorrow 8/9 Time ?. If so, why ? I have a nice profit with a 5% trailing stop but am thinking about bailing by the end of today... Any thoughts appreciated. Thx.
woodman: @gmj $SGYP I am holding. The weekly chart is why.
woodman: $SGYP and $CEMP - staying long. Weekly charts tell why.
woodman: $SGYP - started position yesterday and added some today. It reports next week, though, so can't pile in. But I do like this chart.
Bridget: @woodman $SGYP yeah, really like the pattern here
HGIGuy: @woodman $SGYP My data shows earnings on Monday, so not much room to bail.
woodman: @HGIGuy $SGYP - The company has not issued a statement of it's reporting date so yours is an estimated date, I am guessing. That said, I'd think it could be your date or any day next week. So, I share your sentiment in terms of no time to bail. Who knows what update it will provide. It has data coming for its constipation-predominant irritable bowel syndrome drug 4Q16 and PDUFA for chronic idiopathic constipation 1/29/2017. So, I'm thinking, based on this chart, we could see some "movement" up into that. (Sorry, bad humor, but couldn't resist.)
orpheusredux: @woodman $SGYP Chart does look great. Hmmm...might take a small stake ahead of earnings. TY for pointing it out.
woodman: $SGYP - I started a position in this today.
StockMarketMentor: A Price Alert has been triggered for $SGYP Synergy Pharmaceuticals Inc.. Click here to view associated video clip: http://stockmarketmentor.com/stockanalysis.html?ticker=SGYP&clip=73368
Bridget: $SGYP breaking higher. Popped last thursday then pulled back to the 50MA and now moving higher. good entry here IMO.
Bridget: $SGYP nice breakout on volume
woodman: @Prazan $CEMP Been buying that, $DVAX and $EDAP on their pullbacks. Also snagged some $HALO, $PTLA and $EXEL, but smaller. And $SGYP for a trade.
Bridget: stopped out $SGYP and $HACK
arrow: @dkoran $IBB - Not sure how you arrive at that, but go ahead if you like. You would be ignoring some blatant business conditions in the biotech area. Cash & Stock rich big biotech & specialty pharma all looking for assets. That's a really good backdrop for takeover speculation, coupled with a high approval rate of drugs in development. The $IBB is controlled by the big names, who go up when they buy growth (even if you can't stomach it). You want to short that? Short smaller names like $DEPO, $SGYP, $FOLD, $FLXN, $OPHT, and numerous others mentioned in the forum when a bid could be just around the corner? Good way to ruin a Sunday evening.
prockow: $SGYP- added here
etmagic: $SGYP 52 week hi
tjv821: $sgyp time to bail?
GreenGhost: @tjv821 $SGYP go to and look in a mirror ; now say out loud oink! The fact you're asking that question is you trader's instinct telling you to take some/ all off and /or raise your stops. Idea is not to squeeze every penny out of trade just get most of it; you've been around the block a few times; price action says caution warranted IMO and time to shift to profit protection mode. Good luck with your trade.
Jadee: $SGYP looking at a possible trade today
tjv821: $sgyp to late to add?
Bridget: @tjv821 yes, don't go chasing waterfalls. $sgyp
prockow: $SGYP - knocking it out of the park this morning !
tjv821: $sgyp sell into strength?
prockow: $SGYP- up 65% , keep it as it was upgrded to 14.00 or sell ?
Bridget: @prockow I would certainly take some profits, but it does seem to have more upside so leave some on the table. $SGYP
prockow: $SGYP - adding today on nice uptrend
prockow: $SGYP $SNTA - both working and thinking of adding on upgrades
TRICIA: @Woodman, etall $FOLD, $TSRO and others - #Baker Bros Holdings ...FYI New Baker holdings w/overall rank & val 9 $NVTA 109M 10 $ONCE 102M 40 $LBIO 16M 51 $IMGN 9M 64 $TTHI 5M 65 $AMRN 5M 74 $ZFGN 4M 78 $ASMB 3M Baker Bros closed out $QLTI $FOLD $SGYP $GERN $TSRO
prockow: $SGYP - continues to move up
prockow: $SGYP- sure has been a good performer for me..
prockow: $SGYP - has been in continual upswing and I believe it has legs for more
JoJi: @prockow $SGYP Accumulation has been going as of late, look at the daily volume over the past 3 weeks. This one swings a bit, but moving my stop up to the previous day's low has been working since the 9th.
prockow: $SGYP at a good buy point
prockow: $SGYP just keeps ticking higher
scottto: $SGYP - Had this in my list to consider investing in. Of course, I didn't. Now it's popped higher. Chasing a bit and bought a small starter position today. Ok if it goes up or down.... I likely set the short-term top, so you can probably wait if you're not in and want to be
prockow: $SGYP - wanting to add on any pullback
prockow: $SGYP thinking of adding to an already nice position
moneyHoHo: $SGYP put this on your radar. I could see this doubling in 6 to 8 mos. http://finance.yahoo.com/news/synergy-pharmaceuticals-completes-patient-enrollment-110000412.html
moneyHoHo: $SGYP Matusow pumping...
prvtrader: Some stocks with high short float: $O, $NNN, $SGYP, $WIN, $CDNS, $CHRW, $QCOR, $EQIX
ccrown4: $SGYP this made a nice move with a good 300% volume increase behind it. I think it's still in an early entry position. IMO
woodman: $SGYP - Phase 2b data for Plecanatide (constipation predominant irritable bowel syndrome) expected soon, perhaps by end of the month. Could be a good run-up trade from this level.
woodman: $SGYP - added; I'm figuring the run up prior to phase 2 data is not yet over.
woodman: $SGYP - bouncing on the pullback. Catalyst: Phase 2b data of Plecanatide for constipation-predominant irritable bowel syndrome due beginning of 2Q 2014. I bought today. Maybe it can run a little more into end of the month.
Visit the Trading Forum to join in the discussion.
| | |
| --- | --- |
| Stock Price | $USD 4.74 |
| Change | 3.27% |
| Volume | 7,843,700 |
Synergy Pharmaceuticals, Inc., is a biopharmaceutical company focused on the development of drugs to treat gastrointestinal, or GI, disorders and diseases. Its lead product candidate is plecanatide.
Request Video of SGYP
Already a member?
Sign in here.
Earnings
August 8th, 2017 - 2017 Q2 Earnings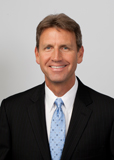 Dan Fitzpatrick
Stock Market Mentor gives you EVERYTHING you need to succeed in the market; all in one place. How easy is that? Dan Fitzpatrick and his elite community of traders share trading ideas, strategies and much more. Dan Fitzpatrick--a world class Technical Analyst, trading coach and regular CNBC contributor--gives you access to all of this with a 14 day FREE membership. Get started TODAY and start trading better TOMORROW with the following premium content:
Nightly video Strategy Sessions with a game plan for tomorrow
Got a stock you want Dan to look at? Just ask.
Patent pending video alerts instantly delivered to you when one of Dan's trading signals is triggered. This is not your typical price alert. This is a short video explaining the action you need to take to make money. No more "Woulda, coulda, shoulda"
Access to over 48,400 stock analysis videos
Access an ever expanding library (48,400) of educational videos that will save you time and make you money
Join a team of friends and traders that have one thing in common; a burning desire to succeed.

Become a Member Today!
Gain immediate access to all our exclusive articles, features, how-to's, discussion group and much more...
Satisfaction Guaranteed!
Your Stock Market Mentor membership comes with a 14 day, no questions asked, 100% money back guarantee!