Advance Auto Parts Inc W/I (NYSE:AAP)
Bands Volume 200 SMA 50 SMA 20 SMA Videos Alerts Articles Events

Gary: ...
14. $AAP – watch this for a while. Imagine if you bought right now. Where is the stock in 2 weeks?
15. $AZO – same idea.
16. $BURL – buy on 7/13 with a stop at $145ish. Add on a breakout…or maybe the following breakout ...
DrScience: $AAP sitting on the 200 DMA while the 50 DMA making a bullish cross. However, that may not save the stock from falling into the earnings report on 2/21. The company missed badly on last earnings report and auto parts traders don't appear to be sangui ...
woodman: #AutoParts of interest: $DAN $BWA $LEA $ALSN $GPC $DLPH $VC $TEN $AZO $AAP $ORLY $MNRO.
woodman: $AAP $ORLY $GCP $AZO - auto parts retail doing well.
Iceman: #PinAction - the bad news in $AAP is also hitting $AZO
issues: $YY Stop in place. Will wait for green to add. (I wonder why it's green on this chart?) IBD stocks up today: $PRAH $MDXG BO from VS, down $AAP (22%) $YY (5.7 million proposed new shares) $NUS (years ago Dan's bro worked for them but that's not why it's down, ok?) Also I am considering adding to $WDC. But it looks like the 20 day is turning down and there isn't a lot of volume and summer trading is awful long and filled with land mines. Oops and Oops.
DrScience: $AAP has taken a 50% haircut over the past 2 months. Looks like a bottom is in with a higher low and a move above the 8 EMA, and some buying pressure has started stochastics moving up. A $10 move to the projected 50 DMA at earnings time on 8/16 (tentative) offers -- well, let's do the math -- an AUG 115 Covered call at 103.00ish looks like a 15.4% return in a month.
audrina0904: @DrScience $ORLY CarQuest is $AAP, I didnt know any of those stores were still in existence
tjv821: Car part stores playing wack a mole $aap
BocaRick: @tjv821 $aap $ORLY down 18% , leading sector down
Bridget: $AAP $AZO $ORLY this move looks very overdone. I'm waiting and watching for an oversold bounce.
Bridget: Notes: $XLU in a downtrend on the daily now $UNG new 52 week low $BHI - big move after this downtrend, special dividend on 7/7 $AAP $AZO $ORLY - down big on warning $CBOE - new all time high $CX - breakout $CNC - good buy point in this uptrend $CCL $RCL - steady uptrend $BZUN - nice breakout $AABA - steady uptrend IBB XBI - many healthcare stocks looking well today $CALA - breakout $ACHC - higher highs $ALNY - nice uptrend
olveoyl: $AAP M&A chatter..the stock grew wings
Prazan: LURK STOCKS - Lower Left to Upper Right When the market broke lower at the end of August most of the stocks I'd been following lost their clear uptrends, but as the market has stabilized, a new group has emerged. LURK stocks show a lower left to upper right movement in the chart of 6 months or more. I've copied my list below, with brief notes. $AAP Extended above 50 Day $ADBE Clear Uptrend $ALK Consolidating $AMZN Gaps and consolidates $AZO Clear Uptrend $CMG Consolidating $CRM Consolidating $FB Choppy uptrend $HD Consolidating $JBLU Clear uptrend Above 21 day $NFLX Volatile - 20% off highs $NKE Extended above 50 Day $ORLY Clear Uptrend $SBUX Clear Uptrend $TSO Clear Uptrend $UA Clear Uptrend $ULTA Consolidating
Forexpro: Re: $AAP Hi, Friends, As our colleagues Prazan and Woodman have noted recently, auto parts companies have been holding up relatively well. I'm in $ORLY, but SeekingAlpha reports that "activist investor" Starboard Value has taken a 3.7 percent stake in $AAP, and is making the usual encouraging/threatening noises about enhancing shareholder value. I mention it because the chart actually looks as though it has dropped to, but not through, support, and thus could be buyable with reasonably defined risk: http://tinyurl.com/ova5ws7 All the best!
Prazan: $AZO $AAP $ORLY Note that the autoparts tickers are all above their 50 day MA. Maybe I'm about to go from biotechian to autopartisan.
steve71: @Prazan $AZO $AAP $ORLY "autopartisan" is good. Sounds political.
Prazan: @steve71 $AZO $AAP $ORLY Our politics are far too bloodthirsty for me! But I lived for many years in Prague, where one of the minority political parties, polling about 4%, was the "Party of Beer." No, I'm not kidding. The Czechs are serious about their beer. And we're serious about our cars. So AutoPartisan it is!
rtrox54: $AAP has big dogi hold up well. I agree with brokerage sentiment. Could hardly login for hour on one, and the other locked up while executing my trade confirmation. Ugh!
woodman: @Prazan $ORLY $AZO $AAP - I was looking at the autoparts retailers yesterday. What's driving them up?
Prazan: $AAP crushed estimates and is up about 10% on the day. $ORLY catching the draft and up 2.5%. I'd been waiting to buy $ORLY at the 21 day but no luck. Still looking to add this one.
DrScience: $AAP Traders can't seem to decide on a price for this auto parts retailer. Earnings were weak and company lowered EPS forecast. The 8, 20, 50, 200 DMA's all providing support/resistance (depending on your timeframe). Stock has been trending lower, and I'm not sure if you could call this a bounce from the 200 DMA. MACD on the monthly chart starting to roll over, so this may make the stock a shortable opportunity. Will have to do some digging into the earnings release over the weekend. Started a long this morning, but long no longer! Off to the day job...
gwenzee: @DrScience $AAP $ORLY You might want to compare the 2 charts. Just saying.
dagdog: $AAP - Holy rocket ship - what a move. Bullish engulfing for sure!
traderbren: @dagdog $AAP - yeah, amazing reversal and continued strength to the bid. Considered jumping aboard this morning, but didn't. Sadly, NP.
dagdog: @traderbren $AAP Darn it!! Would have been a nice ride.
Trixie: @gwenzee $ORLY.. i had gone on ea similar thesis back around this time last year.. I added too early during what turned out to be the long base that was built. I think there is promise in this sector. However after being spooked out during the development of base I was never able to get back in..$MNRO is another one with a nice easy trend.. Vol is a bit low tho. $AAP interesting touch of the 200ma w some volume around here.. $AZO keeps climbing the hill, but golly a pricy one.. G'luck..
gwenzee: @Trixie $ORLY - You're right about $AZO..can't bring myself to buy a $689 stock. $AAP is having "integration disruption" problems and may go lower from here. Was hoping you bought $ORLY a yr. ago and hung on to it. Would have made a great trade. Can't tell you how many of my "past" stocks have rocketed after I sold them....TBSS.
snakedriver: @Forexpro $SWKS I didn't realize how close it tracks with $AAP; RHRN just want them to get back above the 8-period sma on my 15-minute chart LOL Hope everything is well up your way!
DrScience: $AAP Third time on the daily chart for testing the 149 support level. CMF falling since resistance at the 50 DMA. I think stock will test the 200 DMA before retesting the 50 DMA again. Wait for it...
dkoran: $AAP- bouncing off lower band. Have not done any research on stock .
DAN: $AAP $BWA -- interesting how BorgWarner, a few days ago, guided higher for 2015 (though as I read the release, it's not exactly stellar). The article I read was from Zacks. It also suggests AAP, ORLY or PLOW as alternative stocks. AAP is back above the 50-day moving average, which is confirming the uptrend. Pushing right into resistance, so I'm not sure I'd be buying it now.... Just passing along this info because I covered this sector a while back and wasn't too keen on the stocks. They do seem to be done going down.
DrScience: $AAP falling out of volatility squeeze to the 50 DMA. MACD turning down on weekly/monthly and CMF on the daily is decidedly negative. Bounce to 20 DMA or further weakness sets up for a possible short down to 200 DMA at $135ish.
Auto: $AAP keep a eye on it if she breaks $163ish we could see $180ish... :>)
Auto: $AAP good looking bull engulf candle on a red tape thanks $ORLY $AZO... :>)
DrScience: $AAP hit a new all-time high. Popping from a VS on increasing daily, a little extended above the 50 and 200 DMA. Weekly chart showing decreasing volume as the air gets more rarefied. Now, Winter isn't the typical shade-tree mechanic's favorite time to work on the car, but Christmas is just around the corner, and these places have all kinds of doo-dads for stocking stuffers, and even that new set of wheels for under the tree. Oh yeah... And, racing floormats. They make your car go 150 mph faster!
DrScience: $AAP at the daily highs, stock entering tight VS on 5-min chart.
bullmoose: $ORLY, $AAP - Auto parts are looking appealing once again. $ORLY is breaking out of a small squeeze, but is very extended and I am not apt to buy that one. $AAP is not quite as extended.
Aragorn: @bullmoose $AAP - inside day and up looks like a VS extending to the upside -the Bollingers are moving up. Looks great for higher thanks
dagdog: $AAP - If you are interested in this one, it's pulling back & will give a better entry at some point. Daily not look great but weekly still working well. Nice uptrend.
boba: $ORLY $AZO $AAP $ORLY $ATHM $BITA - Automotive related stocks are green, green, green.
dagdog: $AAP Feeling the love today. Sure do love the weekly on this one. No position.
Trixie: @dagdog $AAP, noticed that $ORLY is also getting some love lately off the 200ma, in this big long consolation (earnings this week too).. $GPC also doesn't look too bad.. No position in any of them..
RON: @woodman $AAP an Up day in the box either its a P51 flying out of the cloud or an Anchor on the Titanic a close below 128 means a lonesome trail.
student: @captron $AAP - and a lot of Sept and Oct 100 calls.
Neil375: $AAP- Advance Auto Parts Inc. One of IBD's stocks. It's just above the old high. Volume could be a bit better, but it's the week before a holiday.
rck89: $AAP $JCP Macau Gaming Here's the entire daily market update from Credit Suisse. Interesting comments on Macau gaming...big slowdown noted. Also, position comments on $AAP, negative on $JCP. https://doc.research-and-analytics.csfb.com/docView?language=ENG&format=PDF&document_id=806381720&source_id=emrna&serialid=xp49VQ92StMUJe1SF6piSQ9K2sUujLk/ujjl2EhUwEY=
rck89: $AAP I missed this today's move - darn! Any thoughts on how to trade $AAP rhrn?
issues: @rck89 $AAP It's up but not yet at resistance. There's a few bucks left to go. It's in the middle. Do you wait for a pull back or continue to wish you had it as it goes higher? Good question. What would Dan do? Probably not chase or buy just a small position, right One note of encouragement. That long tail today (looks like a mouse) is significant. It means it probably won't go down any further and stay down with all the buying pushing it back up.
mradams0621: @Tricia you can have some of mine. I didn't sell any. Didn't know we were suppose to! Riddle for you- ???? is to the health care industry as $AAP (advanced auto parts) is to the auto industry. Who makes good old fogy joint replacement parts? MikeMikeMikeMike
woodman: @Neil375 $THRM - I saw that too. Other autoparts of interest: $AAP (squeezing at the 50 day and moving up with BBs widening ever so little) and $MTOR (squeezing at the 21 dEMA).
gphelps: $AAP, $AZO, ORLY- The auto part retailers were largely unaffected by the recent pullback and now seem to be at low risk buy points having bounced off their 50 DMAs. Touch and Goes, as @Dan calls them. Long $ORLY with a stop below the 50 DMA.
SeaKingA: $AAP AZO $ORLY - BBs pinching to create a #squeeze under 6%, even 3%, so charts look like $CMG did before it popped 3 days back. Will they pop? Will they crash? Will they just keep squeezing? Stay tuned!
:
Tim S: Notable earnings before Thursday's open $AAP, $ABC, $ABX, $ACOR, $ALKS, $ALU, $ANR, $ARRY, $AVP, $AYR, $AZN, $BEAM, $BGCP, $BLC, $BUD, $BYD, $CAH, $CI, $CLX, $COP, $COR, $COT, $CRR, $DGI, $DISCA, $EL, $EPD, $EPL, $FCH, $FIG, $GBX, $GTI, $GTLS, $HAR, $HGG, $HSH, $IDCC, $INCY, $IQNT, $IRDM, $IRM, $ITC, $ITT, $IVZ, $KEM, $LECO, $LIOX, $LKQ, $MA, $MGM, $MMP, $MOD, $MPC, $MPLX, $MSCI, $MYL, $NI, $NIHD, $NILE, $NMM, $NVO, $NYT, $O, $OCN, $OSK, $PDCE, $PNW, $PPL, $PRGO, $PRLB, $PWR, $Q, $RFP, $SCG, $SFY, $SHOO, $SMP, $SNAK, $SNE, $STRA, $TDC, $TE, $TEVA, $TWC, $VICL, $VPHM, $VRX, $WNR, $WWE, XOM
:
Tim S: $AAP - is gapping way the hell higher on its acquisition news this morning; watch for gap and run or gap & crap 59 minute trade
Tricia: EARNINGS TOMORROW before OPEN: G/l Notable earnings before Thursday's open $AAP, $AEC, $AINV, $AMCX, $AMRC, $APO, $AWR, $BCE, $BCRX, $BEAM, $BR, $CBB, $CDE, $CNQ, $CNSL, $CQB, $CSIQ, $CTB, $DF, $DNDN, $FCN, $FNP, $FSYS, $FUN, $FWLT, $FWM, $GBDC, $GLDD, $GLP, $GTN, $HL, $HSH, $IQNT, $IRC, $KIOR, $LAMR, LINE, $MFC, $MPW, $NGPC, $NVAX, $NVO, $OGE, $OWW, $PMT, $RGLD, $SNI, SPH, $SRPT, $SSYS, $SWC, $THI, $TK, $TMUS, $VC, $WAC, $WIN, XTEX
MoSo: $AAP - looks like a #squeeze forming after about 2 months of consolidating. Reports Aug 8. $AZO and $ORLY (reported on July 25, popped a little on earnings) are also screaming along.
redamber: $Vale: That @JC he just won't let it go... I got crushed by this same name with $AAP its actually why I joined here to learn charts and apply charts to my own research and realmoneypro picks
SeaKingA: Auto Parts - Bullish charts, correlating with record sales for February by both $F & GM: $ORLY - heading higher from high base (sideways consolidation) http://www.freestockcharts.com?emailChartID=2bc6d73c-6784-4aef-9825-2f412237b59d $AAP - today may have marked the start of Phase $III of the expansion from volatility #squeeze http://www.freestockcharts.com?emailChartID=e3a32f8f-c0b4-4ada-9df9-9cd08e37a08c
Diana2010: ...
I subscribe to $AAP and use his research a lot.

Diana
luongobill12: FB- Thank you everyone for your feedback. I made my first trade in 2008 and self taught myself up to this point using @JC and $AAP, Squawk, Fast Money, Bloomburg radio all day etc. and every piece of reading material I could get my hands on. SMM is my latest resource and by far the most imformative and knowledge filled. The teamwork in the forum is awesome and encouraging on those down days you panic out of your postions, only to watch the reverse the minute you hit the sell button...Aaargh. Thanks Again, Bill
hwyflier: $AAPL : Apple's only current workable chart for trading safely is the weekly. The stock has been now moving up on increasing weekly volume. Next week we should reach the Mega $HSP neckline. The reaction from there will be telling. http://www.freestockcharts.com?emailChartID=2a8093fc-bf11-489a-9c40-ea8c8c9c6005 (click discard last session to view) There is a huge camp of those that want Apple@ 310, but I'm getting the feeling that management will not let it sink that far. I think that even #Cramer was misrepresented a few weeks ago when he had a negative show mentioning that he'd lightened his position for his $AAP portfolio. Check out his clips from the last 2 shows. I think these better represent his true position regarding Apple. http://www.#cnbc.com/id/100444310 http://www.#cnbc.com/id/100446692 Hwy
grover12: $AAP Here is my solution. Buy 1 to 5 shares to hold and love. Collect the dividends and watch it go up and watch it go down.
Diana2010: $OXY - I have a position in OXY. I subscribe to #Cramer's $AAP since he tends to invest in best of class stocks with dividends. I like his research for my longer term positions.
bglee: ...
Also, I heard Stephanie Link say, in a video in October, that the rig count has gone down by 45%, most of which were natural gas rigs. Link said that $AAP was buying $SWN, their trade on natural gas.
rah: ...
$ORLY, $AZO, $AAP (the remaining list is long and interesting, I will stick to 3)

Parts are looking a bit better than Dealerships - considering both Technical and Fundamentals. But take your pick(s). Charts or stats. I prefer charts as my edge ...
eTradebaby: $AAP http://scharts.co/QQqWyo
cainoftier: $AAP Watching but that spike was based on rumors its getting bought out that may not be true. It also put up not so great earnings recently. I don't know if it'll go up or down from here despite support and resistance.
eTradebaby: @cainofteir, thanks good information. Anytime a business is either put on the blocks or being bid on is pretty important in the longer terms. I like this action in this sector, $AAP being a take-out candidate as you mentioned in a good reason to stay away from it. But it may have further implication to the auto industry as a whole.
eTradebaby: An Auto replacement cycle? The auto sector just may have some pent-up demand due to past weak economy. The way $AAP http://scharts.co/QQqWyo exploded up, and AutoNation (AN), http://scharts.co/PTzFlG has been moving and Ford Motor $F http://scharts.co/QQqUqg no slouch, is getting some Street attention. $AN intrigues me, here's a company that reported 13% sales growth and it trades at 1/3 of revenue. Now that is an indicator of cheap.
eTradebaby: $AAP, just throwing this out there...http://scharts.co/QQqWyo
eTradebaby: $F and may also want to looks at $AAP http://scharts.co/QQqUqg http://scharts.co/QQqWyo
scorpino: $AAP - big reversal candle when other things dont' seem to be moving much(on my screen)
jameywening: $AAP is anyone watching AAP? looks like a very long consolidation/volatility #squeeze...time to buy?
MoSo: $AAP - Still like the retail auto parts sector (in theory, anyway, not so much in chart) and watching this for a way back in. Currently in consolidation I think, resistance looks like it is around 75 and support around 66. Watching for a volatility #squeeze after a little more consolidation. Anyone else watching this sector?
trademclg: $AAP - @MoSo... I am following them. I own some $AZO puts. short term moving avg crossed longer term. Recent auto parts comp have not done well either. Consumer slowing and retail sales trending lower, and $WMT taking breather, retail may need to pull back. $AZO up against 200 sma and looks like trend is down. recent up days, $AZO did not do well either. just my 2 cents.
southern: companies to report before the open: # $EAT, $OSIS, $AIT, $BGG, $SRI, $VPHM, $CTB, $ATK, $CCOI, $CNQ, $FUN, $GOLD, $ITG, $JRCC, $MFC, $NJR, OMG, $RDEN, $RGLD, SLE, $USPH, $ZEUS, $KOP, $MINI, $NOG, $BKR, $BR, $MHR, $PGNX, $AXAS, $CAAS, $FXCM, $KRO, $MKL, $SSRI, $THI, $WEN, $ACCO, $ADY, $AG, $AMCX, $BDC, $HNR, $HWCC, $KSS, $LIWA, $MPW, $RDNT, $WIN, KITD, $SNSS, $RRGB, $AAP, $TK, $TNK, $TSEM, $TUC, $CAE, and $NVO
kaw01021: $AAP Flint, thank you very muchL is that $ADP report usually a big market mover (that could potentially throw off $AAPL momo...sorry for the questions...im working and doing this via my phone)
hooked1: $AAP - Expect some chop in another $1
arrow: $CMI - Folks, please take a step back & ask yourselves if the market/stocks are telling you to be bullish or or otherwise. Just listen to these companies: PCX - chapter 11 CEO says coal industry undergoing transformation. $CMI - lowering revenue citing softness in Brazil, China, & India $FAST , $MSM, $KMT, etc. - electrical components seeing weakness, slowing orders $AAP, $ORLY - Auto parts more weakness These have wide ranging impacts across the whole industrial and metals sectors. These align with ECRI data. Are these companies saying anything to warrant bullishness? (If any of these or their collaterally damaged friends' names bounce, is it any more than just a bounce?) Have the analysts priced recession into their forecasts, not that I've seen. At least give that possibility (if not more) some consideration.
nasada: $ORLY and $AAP .....nice charts and $ORLY is looking to fill the gap
cwright: ...
$AAP # same as above.
$LULU # breaking the 200 day $MA # be careful. Still looks fine on weekly chart. May not be able to keep up the prior growth rate. Trading sideways on weekly chart # downtrend on daily chart. If long # consider liquid ...
MSL: $ORLY AZO 54 Min trader: http://seekingalpha.com/currents/all 8:49 AM Automobile industry stocks are on watch after a @stark sales warning from O'Reilly Automotive dampens spirits on the sector. The overriding theme from the trading action seems to be that consumers are buying new cars and won't be frequenting supply stores as much. Premarket: $AAP -4.6%, $PBY -3.1%, $AZO -6.1%. [Consumer, On the Move] Comment!
gold2stocks: ...
$FREE CHART: $AAP

This vehicle appears to be heading south....BUT....check out the bearish wedge....it normally resolves by trickling out to the DOWNSIDE. In order for this to validate, you first must have had a big downtrend move (continuation ...
gold2stocks: ...
$FREE CHART - $AAP

Big gap down.....fails twice to fill the gap.....bearish sign......draw a triangle with highs/los and you get a bearish wedge in a DOWNTREND. Rallies are shorter. Long is probably wrong.

STRATEGY SESSION:

TNX-X - 10 yea ...
gold2stocks: ...
$AAPL - Tagging ZAGG....Would not be a buyer of $AAPL right here

$AZO - Out of a VS...Fakeout..strong move up on large volume..hen it hurt you. This is a great example of how @Dan came up with his 3 phase theory of a VS.

$AAP - If you are bea ...
will13202: $AAP - anyone buying a Lotto ticket ahead of earnings??
Splendor: $AAP - apparently they were just released. down 11% in premarket
rpturtle: $AAP - It already reported, yesterday.
will13202: $AAP - Sorry, I have been in my cave and working way to hard.
mepcc1: $AAP - This must be what is affecting $AZO and $ORLY - down significantly.
grazpa: $AAP SMM success story. I've learned a lot since subscribing to SMM a few months ago. I got into $AAP a few weeks ago. Using the discipline learned from SMM, I ended up getting out with a small loss when it didn't go the way I anticipated. Previously, I refused to take a loss, assuming it was down short term and would turn around. and if it didn't, well it eventually would. Now, here it is down 21% in a few short days, and my powder is dry, looking for other opportunities. Will I still make mistakes in the future? Of course. But this was a big one avoided. Thanks @DAN. Boy that felt good to get off my chest.
gold2stocks: ...
$AAPL - NO THANKS!! Let it correct...could get to 500 bucks....200 dma would still move up.
$INTC - Broke down below the 50dma....not a buy here.....maybe a move up could present a short.
$CSCO - Looks to be done going down in the short term..... ...
DanDi: $AAP - Was holding up relatively well until today when it blew completely through my stop. No specific news that I can determine. Wondering whether to go ahead and sell now or wait for an oversold bounce to unload this former winner? Diane
racebane: $AAP @DanDi - I was in $AAP, but sold around 10:15 this morning. I am mad at myself for once again not heeding some of the lessons of Strategy Sessions past. The stock did bounce off the 50 dma April 24-26th. Then it made the tell-tale lower high on May 2nd. Somewhere in there, some of the other auto parts stores reported with their stocks falling back after the announcement. Nevertheless, I persevered that it was not going to happen to AAP. The final hit to my head with the 2 x 4 that I didn't get was the four straight days it closed below the 50 dma May 8-11th. The longer that happens, the more likely something like today happens. I am learning, but not quickly enough at times....
frog1856: ...
# Retailers reporting# ; $ARO,WMT,$AAP,ROST,$SHLD,DLTR

FRIDAY# . We rest

Thoughts from the cheap seats# The markets just grinded around all last week# [some stocks got crushed# a few did well] The markets will pick a direction this week# ...
BlackBird: $LOW, $ESRX, $ADS, $AAP Today is really ugly, so Buy low, Sell high, right? Took some positions in these four hitting the bottom of their regression channels. I suppose they could go to the 50s so will be careful of further breakdown. I can't say these are low risk positions, but they are strong trending patterns and I'd like to keep them for awhile.
bullmoose: ...
Some more stocks of note: High yielder $IVR is making a nice move. $RAX is breaking out of consolidation. $WLT is making a strong bullish move in the face of downgrades. $ALGN looks very strong. $AAP is following up on yesterday's bounce.

My #fi ...
Visit the Trading Forum to join in the discussion.
| | |
| --- | --- |
| Stock Price | $USD 164.77 |
| Change | 0.27% |
| Volume | 1,425,950 |
Advance Auto Parts, Inc. is a specialty retailer of automotive aftermarket parts, accessories, batteries and maintenance items mainly operating within the United States.
Request Video of AAP
Already a member?
Sign in here.
Earnings
November 13th, 2018 - 2018 Q3 Earnings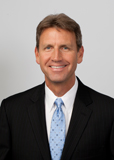 Dan Fitzpatrick
Stock Market Mentor gives you EVERYTHING you need to succeed in the market; all in one place. How easy is that? Dan Fitzpatrick and his elite community of traders share trading ideas, strategies and much more. Dan Fitzpatrick--a world class Technical Analyst, trading coach and regular CNBC contributor--gives you access to all of this with a 14 day FREE membership. Get started TODAY and start trading better TOMORROW with the following premium content:
Nightly video Strategy Sessions with a game plan for tomorrow
Got a stock you want Dan to look at? Just ask.
Patent pending video alerts instantly delivered to you when one of Dan's trading signals is triggered. This is not your typical price alert. This is a short video explaining the action you need to take to make money. No more "Woulda, coulda, shoulda"
Access to over 58,800 stock analysis videos
Access an ever expanding library (58,800) of educational videos that will save you time and make you money
Join a team of friends and traders that have one thing in common; a burning desire to succeed.

Become a Member Today!
Gain immediate access to all our exclusive articles, features, how-to's, discussion group and much more...
Satisfaction Guaranteed!
Your Stock Market Mentor membership comes with a 14 day, no questions asked, 100% money back guarantee!