Advance Auto Parts Inc W/I (NYSE:AAP)
Bands Volume 200 SMA 50 SMA 20 SMA Videos Alerts Articles Events

Pcdentist: @Mitchell $AAP $GPC $CRUS $DHR $F $GM $SIGI $PGR $SPY $TJX $TSLA $UAA $UNG $WTIC $XLE $XLY Very helpful,,,thanks much
Mitchell: ...
$AAP - reported better than expected earnings and authorized a $600M buyback program. $GPC is another auto parts makers that has quietly been rising after testing longer-term trendlines.

$CRUS - there is continued weakness in the semiconductor stoc ...
Trudy Warren: @Mitchell $AAP $GPC $CRUS $DHR $F $GM $SIGI $PGR $SPY $TJX $TSLA $UAA $UNG $WTIC $XLE $XLY Thank you for sharing your trading notes. They are educational and helpful to me as my goal is to be skilled in chart analysis. The overview of the market is also helpful right now as the market appears to me to be in a precarious place.Thank you.
Gary: @Trudy Warren $AAP $GPC $CRUS $DHR $F $GM $SIGI $PGR $SPY $TJX $TSLA $UAA $UNG $WTIC $XLE $XLY I totally agree @Trudy Warren! @Mitchell is great. Thanks for your contributions @Mitchell :)
Mitchell: ...
$AAP - previously mentioned watching how it closed out the week, now consider a bullish position with a stop loss reference under $150 (upside potential to $170-$180). Just remember that earnings are due out on 5/22.

$AMBA - so far holding above th ...
Mitchell: ...
$AAP - still holding up the last few days. I mentioned watching this one on the retest of the low $150's (earnings are due out on 5/22)

$ALK - retesting the 200-day SMA like it did last week. I would watch for a close above $63 before taking a bull ...
Mitchell: ...
$AAP - nearing a retest of major support in the low $150's (wait for a weekly higher close for confirmation)

$AKAM - major overhead resistance from the blow off top after earnings, but shares are seeing buyers step in near the 50-day EMA (watch for ...
Mitchell: 5/1/2019 Trading Notes $AAP - pullback to the 200-day SMA; down 10 out of the last 11 trading sessions (earnings are due out on 5/22) $HCA - failing on the retest of the 200-day SMA (was prior support until the breakout down in mid-April) with RSI remaining in the bearish 30-50 range $MO - lower high put in on the failed retest of the 200-day SMA $ULTA - volatility squeeze resolving to the downside, but it is now retesting the 50-day EMA (bounced there in March) $UUP - bullish hammer pattern off of the 20-day SMA after the FOMC rate decision (close to retesting the early 2017 highs near $26.50 on the monthly chart)
bRobert: $RACE flag $160+ c&h target. long $ORLY WEEKLY phase 3 nh $AZO just crawling up to nhs $AAP W $190 target
bRobert: $ORLY WEEKLY phase 3 $420+ Long $AAP $AZO others work
DrScience: @bRobert $ORLY looks similar to $GPC, though both are lagging $AAP. I've been in $AAP when opportunity knocks because, anecdotally, while O'Reilly's has a bigger, newer-looking store right next door to $AAP's older, smaller CarQuest store in my town, ...
bRobert: @DrScience $ORLY $GPC $AAP $AZO They all have fantastic WEEKLY charts with more in the tank Peter Lynch would love em $LEA A name I like in the auto parts manufacturing.
DrScience: $AAP up 2% on low-volume buying. Institutional buyers were active the last two days, and Monday was a nice pressure release. Stock has moved above the 50 DMA. And, while Chaikin Money Flow is still below zero, daily momentum is leaning toward a move higher, supported by 50 and 200 DMA's. But, weekly indicators point to more consolidation, and I don't think traders will be pushing price higher just for the 6 cent dividend on Thursday. So, I'm moving stop up to 162.50 to take some off the table if price drops below yesterday's high.
bRobert: @DrScience $AAP $ORLY . $AAP . $GPC . Bullish action in these parts . Long term holds with upside
grcjr: $AAP @DrScience - very nice move on this ticker today. Next earnings should be in late May. Long. Thanks for pointing this one out earlier this month.
bRobert: @grcjr $AAP Love the group $ORLY and a few others
DrScience: @grcjr $AAP Pressure release from OPEX in a Texas Hold-em showdown. $GPC was the tell -- huge OPEX volume on a flat week for auto parts retailers. But, while NAPA has the Know-How (and dividend) it just ain't as flashy as the other names in the cohort.
DrScience: $AAP low risk entry on triple bottom bounce.
bRobert: Auto parts stocks got hammered last October on fears of $AMZN expanding into the space. $AZO . $ORLY .$GPC have recently put in nhs. $AAP .is setting up nicely on the WEEKLY .for a HUGE breakout. (np AAP. That will change)) Rumors of their d ...
Reif99: @bRobert $ORLY $AAP also down recently. I'm short ORLY
bRobert: $ORLY $AAP $AZO Very perky trio. Long ORLY.. Great WEEKLY breakout
bRobert: $AAP >50d . $ORLY . pin action
debeers: $AAP--what is good for ORLY is great for Advance Auto Parts. Earmings not until 2/19. The consumer has the benefit of low rates but many, with their salary increases to a whopping $15 an hour, can now afford to buy the parts to fix their cars.
bRobert: @debeers $AAP Like the $ORLY WEEKLY breakout. More to go with back filling
debeers: $AAP-Today might be a nice day, as the market advances, to remember that the average American doesn't have 500 bucks in his/her checking account--let alone enough dough to buy a new car. So, while y'all are aspiring to riches----get a grip. All day long i hear about O'Reilly. But, it was Advance Auto that did the best in 2018 and it will continue to do so into the new year. I am looking for at least a 20% up this year because wages have gone up just enough. you have 3 weeks till report.
debeers: $AAP, $BA,$IRBT,$BOOT,$CYBR, $HD,$IRBT, $NKE$RH-Strong and long.
bRobert: @debeers $AAP $BA $IRBT $BOOT $CYBR $HD $NKE $RH You must be tired. Can I offer you an espresso?
debeers: $AAP-redeemed its notes ahead of schedule. Re-bought. Earnings 2/19. No ops outside of the United States. More folks need to fix up than can afford to buy new or just love their oldies but goodies.
debeers: $AAP-More folks fixing up rather than buying in my opinion. In the heartland you learn more about your car and your horse than about yoga pants which is not to say you shouldn't own $LULU as well. It is a big country and there's room for everyone.
debeers: $AAP- You could buy $KMX, or $ORLY, but you'd be missing out on the Best of Breed which is $AAP. Got upgrades after last report and will excel again. Some people think parts is parts (grammatical blunder intentional). They would be wrong.
CraigReynolds: @debeers $AAP $KMX $ORLY Agree. In my past life, I built 111 of these stores for developers. Well managed and very much in control. Store building increases so out look good.
CraigReynolds: @champ Are you watching $AAP. Great company, well managed. Been watching some time, no position yet. Looking for it to get above 50dma. Down today 3+ for no reason I can find.
champ: @CraigReynolds $AAP ---- Had a upgrade and a down grade yesterday, need to watch all of there competitors also, for news and market direction. Specialty retailers, it seems like they always outperform, don't really know if there are any in this sector...but line them all up and look at all of them and then decide if you are right on $AAP. I haven't look at the sector for a long time, so I'm not any real help.
spmeyers: @CraigReynolds $AAP $AZO chart is much better, same sector
debeers: $NKE/$BOOT/$LULU-decided to just stay in footwear- Hated to give up on $LULU because it has been such a moneymaker but added to $BOOT at 18.50 and added to $NKE this am as well. Also added to $AAP at 161. If we're going down the crapper or if folks just feel slightly less secure, and who doesn't, more fixing autos than buying new ones.
debeers: $AAP@DAN-This one won't disappoint you and got another upgrade today and is being bought and looks good on the charts, doesn't it? Personally I like it better than Dorman.FD long. Whenever it has a bad day, due to the market, not the stock, I add. From everything I studied, you should get 20-22% on this one. I get that that's not enough for some folks. Its good for me.
DAN: @DAN $PFE $IIPR $SHEN $TSCO $TDS $AAP $WBA $USPH $HLF $MCS and $EEFT If you've got something to say about any of these tickers, please consider sharing. You'll be amazed at the stuff you'll learn by just putting your ideas in the forum and reading what others have to say. And not just me. Plenty of vets here. Some for more than 10 years. I'm not saying that any (or none) of these are at good buy points. Rather, they all have various characteristics that I think are noteworthy. --Dan
spmeyers: @DAN $PFE $IIPR $SHEN $TSCO $TDS $AAP $WBA $USPH $HLF $MCS $EEFT AAP looks promising, but not much volume on this move; I think market is in limbo til G20 talks
gmj: @DAN $PFE $IIPR $SHEN $TSCO $TDS $AAP $WBA $USPH $HLF $MCS $EEFT re $TSCO I like the set up rhrn but am waiting for it to close abv 91or pb to 88-90 are with a bounce. Also looking to buy some $AAP but it's in the middle of the range and I would lke a pb here. The only two I have been interested.
greenpatrol: @DAN $PFE $IIPR $SHEN $TSCO $TDS $AAP $WBA $USPH $HLF $MCS $EEFT Waiting for $HLF to move on volume, have an alert set at 55.55.
Brian_M: @DAN $PFE $IIPR $SHEN $TSCO $TDS $AAP $WBA $USPH $HLF $MCS $EEFT - $PFE is squeezing and I have an alert set on $PFE at $43.95. I'd' like to see it break above the recent trendline and the 50 day with some volume before I get in a position. $HLF is squeezing and I have been watching for a while. Similar setup happened to $HLF last year and it took until mid January before it broke out to the upside. By the middle of December the 200-day should be much closer to the price and I think the likelihood of a breakout will be greater.
DAN: @gmj $PFE $IIPR $SHEN $TSCO $TDS $AAP $WBA $USPH $HLF $MCS $EEFT OK, here are my thoughts. Nice job.

TSCO: The last pullback from $98 fell about 10%, and most of the closes were at the low end of the daily range. The two recent "up" days ...
gmj: Thx for the comments. @DAN $PFE $IIPR $SHEN $TSCO $TDS $AAP $WBA $USPH $HLF $MCS $EEFT
spmeyers: @greenpatrol $PFE $IIPR $SHEN $TSCO $TDS $AAP $WBA $USPH $HLF $MCS $EEFT HLF needs some vitamins to perk up!
DAN: @Brian_M $PFE $IIPR $SHEN $TSCO $TDS $AAP $WBA $USPH $HLF $MCS $EEFT $PFE -- 10-day high is $44.61. That's the level that it would have to clear for me. BUT...buying it at that level, based on what the chart looks like now, would be a tough trade b/c it's pretty extended above the 200-day moving average. And I wonder whether the stock would clear $46, which was the October high. But it definitely bears watching. $HLF -- I'm watching too. Just needs to mature in the squeeze. I like the rest of your analysis too, Brian. 8-) Dan
traderbren: @DAN $PFE $IIPR $SHEN $TSCO $TDS $AAP $WBA $USPH $HLF $MCS $EEFT Starting with $PFE (with others to follow): - Constructive here, but needs to clear the 50d with some volume as its on the light side - ADX still negative; would like to see it turn up and confirm - Weekly looks constructive with 20/50/200d - Ideally, would like to see it clear $45.81 before jumping on board, but could start a pilot at $44.39
DAN: @greenpatrol $PFE $IIPR $SHEN $TSCO $TDS $AAP $WBA $USPH $HLF $MCS $EEFT Greenpatrol -- re/ $HLF. Me too. Watching for the same thing.
DAN: @spmeyers $PFE $IIPR $SHEN $TSCO $TDS $AAP $WBA $USPH $HLF $MCS $EEFT Testosterone injections. ;-)
DAN: @spmeyers $PFE $IIPR $SHEN $TSCO $TDS $AAP $WBA $USPH $HLF $MCS $EEFT Per my other comments...I agree. Need to see volume...but stock really has to consolidate here.
DAN: @traderbren $PFE $IIPR $SHEN $TSCO $TDS $AAP $WBA $USPH $HLF $MCS $EEFT Great observations, Brendan. ADX is indeed still negative. Needs some juice!
ebell1: @DAN $PFE $IIPR $SHEN $TSCO $TDS $AAP $WBA $USPH $HLF $MCS $EEFT Until we have a more positive market I don't see any for a RHRN.
indigo1948: @DAN $PFE $IIPR $SHEN $TSCO $TDS $AAP $WBA $USPH $HLF $MCS $EEFT - took a very small starter position in $TSCO as it has been consolidating since September - agree with other posts on this one but my stop is tight and I am looking to add if it breaks 91.00.
DAN: @indigo1948 $PFE $IIPR $SHEN $TSCO $TDS $AAP $WBA $USPH $HLF $MCS $EEFT OK. Pay attention to how long you are in the position, and whether that turned out to be the right thing to do. I'm only suggesting this because I think many many traders lose the biggest value in their trading, which is the insight that comes from looking at their actions later and considering whether they're acting appropriately or whether they are making some mistakes. (I don't have the answer -- I'm just suggesting that you keep track of what the stock does).
DAN: @ebell1 $PFE $IIPR $SHEN $TSCO $TDS $AAP $WBA $USPH $HLF $MCS $EEFT LOL. Can't disagree with you one bit, ebell1. Short and sweet! I like it.
Reif99: @DAN $PFE $IIPR $SHEN $TSCO $TDS $AAP $WBA $USPH $HLF $MCS $EEFT

PFE - Even when it moves, it doesn't move very far. Think this would have to be really tight to interest me.
IIPR - Is in a nice uptrend but that was a big volume sell off yesterday. ...
DAN: @Reif99 $PFE $IIPR $SHEN $TSCO $TDS $AAP $WBA $USPH $HLF $MCS $EEFT $VCEL Really great thoughts, Reif99. Here are a few comments about a couple of those stocks: $SHEN -- careful about shorting. Thinly traded, and if you get caught on the wrong side of the trade, it could get ugly early. $TSCO -- I see your point. I would suggest being aware of the $85 level, which is where the stock found support in October. so if you're shorting the stock if it fails at the 50-day MA, your potential for profit might be a bit small.
ginice: @DAN $PFE $IIPR $SHEN $TSCO $TDS $AAP $WBA $USPH $HLF $MCS $EEFT Ha! I know it couldn't be me you are referring to, being here so long? I'm looking for my favorite pattern ….. the Wiley "rounded bottom", and have rusted to the carnival pony! I do like the charts though ….. Trade safe..
indigo1948: @DAN $PFE $IIPR $SHEN $TSCO $TDS $AAP $WBA $USPH $HLF $MCS $EEFT - thank you - watching it closely on a daily basis- if no movement by next week - I am out whether up or down in the position - small gain or loss either way.
DAN: @ginice $PFE $IIPR $SHEN $TSCO $TDS $AAP $WBA $USPH $HLF $MCS $EEFT LOL! Funny, ginice.
rachel: ...
$AAP – Draw Darvas Box on AAP
$BIOS – up 8 pennies...and 2%.
spmeyers: $AAP great chart; looks like phase 3, but volume is low; took a small position
debeers: $AAP vs $ADNT- All parts manufacturers are not created equal and yet Adient was up because idiots assumed that all auto parts are all the same. Really? Are all healthcare companies all the same? All financials all the same? LAZY ALWAYS GETS WHAT IT DESERVES and the Analyst community was quick to react--Morgan Sgtanley said that Adient(a manufacturer) should go from 45 to 20 whereas RBC thinks AAP (a retailer) has an upside of 203 before the next earnings report and believes there is upside from there.
debeers: $AAP- Nov 13 (Reuters) - Advance Auto Parts Inc: * ADVANCE AUTO PARTS REPORTS THIRD QUARTER 2018 RESULTS * Q3 ADJUSTED EARNINGS PER SHARE $1.89 * Q3 GAAP EARNINGS PER SHARE $1.56 *Q3 SALES $2.3 BILLION VERSUS I/B/E/S VIEW $2.24 BILLION * Q3 SAME STORE SALES ROSE 4.6 PERCENT * Q3 EARNINGS PER SHARE VIEW $1.75 -- THOMSON REUTERS I/B/E/S * UPDATED FULL YEAR 2018 GUIDANCE * SEES 2018 NET SALES OF $9,550 MILLION TO $9,600 MILLION * SEES 2018 COMPARABLE STORE SALES GROWTH OF 2.0 PERCENT TO 2.5 PERCENT * ADVANCE AUTO PARTS - SEES 2018 FREE CASH FLOW FROM $625 MILLION TO $675 MILLION * FY2018 REVENUE VIEW $9.49 BILLION -- THOMSON REUTERS I/B/E/S Source text for Eikon: Further company I could take an eight point bump today rhrn premarket but I'm not because I think it has 189-190 in it. It is a solid out- performer in the group.
CraigReynolds: @debeers $AAP Fantastic company. In past life, use to build their stores. There game plan was to build in city areas in low/middle income neighborhoods where there would be a lot of walk in traffic that do there own repairs and work. The construction was basic, no bells and whistles, that drives up construction costs and used developers to build there stores and own. Then they leased back and managed. Not sure if that changed since its been 8 years as far as owning property or not. Very good managed company. Should have been watching this company but haven't. New to stock trading.
debeers: $AAP-delivered. Strong growth path enhanced with its Walmart partnership and the expansion of its e-commerce site. These guys are doing everything right. LONG
debeers: @DAN $HD $AAPL @DAN-or we could focus on $AAP and stocks that work. I think that after a minor pop, HD will revert. It shouldn't but it will.
DAN: $AAP -- moving to new high. Surprising...but it's happening.
debeers: @DAN $AAP -Surprising, DAN? Not to me. LOL
rachel: ...
$AAPL – at low end of daily range. Watch tomorrow. This should be selling into strength.
$ADNT – good OS rebound. Note the 2-day setup.
$CVCO – 2-day setup
$VRAY
$SGMO
$ROKU – note the difference. The steeper and longer th ...
debeers: $AAP- Will see how it reports tomorrow. Interesting that JPM would gave it an upgrade today BEFORE earnings to 220. (nice to see they agree with your fundie girl). I think that before the market opens, when they report--the 1.75/share might not be enough and i'd rather see it at 1.80-1.82. Think the revs expected will be bang on: 2.2B. Great management team here.
debeers: $AAP-Market down 131 but, curiously, my Auto Parts co which reports next week on 11/13 is up. By the way I decided I didn't want to be in media so I dumped TTD before earnings and bought more of UNH as a defesive. Boeing isn't going anywhere soon either and by that i mean that of the 2 plane makers (and remember they'll control Embraer by year's end) Airbus can't seem to put any of its promised orders together and the world, as evidenced by Priceline, is travelling more, not less.
debeers: $BOOT/$AAP-Tecovas flying off the shelves. Have a great day. The shooting in the Western Bar in Thousand Oaks notwithstanding, country venues are packed and the footwear & gear are half of what makes them fun as well as the "done somebody wrong" songs. Also, in terms of cultrural trends, country was so popular on the VOICE that they started a CW spinoff. Try to get some $AAP before Tuesday. In my opinion. Here's the deal: I know that the charts are important and i really do respect them which is why i ask the best chartmasters like Woodman or Gwenzee when I can buy what I want. I still think that the marriage of the 2 disciplines produces the best results overall. For example, CYBER ARK I wanted to fund other purchases but i asked a super chartie where it could/should be bought.
Gary: ...
5. $AAP – earnings 11/13
From This morning:
6. $ULTA – Gap and reverse. Big engulfing pattern. Raised guidance today.
7. $BWXT – look for more upside tomorrow.
8. $ROKU – Don't buy the falling knife.
9. $Z – sti ...
debeers: $AAP-bought. Earnings in a week. I think that the auto sales will not do nearly as well as the auto part replacement cycle.
Gary: ...
5. $AAP – High squeeze. Alert $170
6. $ORLY – Same dynamic. These probably don't have a lot of upside.
7. $CQP – Watch the 50-day MA and only buy on a higher close (vs the open), and with a tight stop.
8. $DNR – still ...
debeers: $AAP-Having just paid for emergency surgery on Big Dave, I can vouch for the fact that the markup for this sector is off the charts. Very few folks will decide they are going to pay the increases the auto makers will need on the raw materials. Now comes AAP which, for a fraction, can take a wreck, and through the miracle of auto body surgery, restore perfect, flawless, wrinkle free youth for 1/4 of the cost.
debeers: $AAP,$BA,$BOOT,,$CAT,$CE,$EXAS,$MTN,$SPLK,$STLD,$TNDM-LONGS ALL. I want to get the following(which I sold into strength, on a really bad day: LULU at 150, JWN down a couple more.) Will be in on earnings on both.
numbers:
debeers: $AAP-Big Dave is costing a fortune to fix but used autos sales outpacing new. $AAP came thru like a champ.
Spotdog: @debeers $AAP I noticed your post yesterday about "Big Dave" but did not know until just now that "he" is your car. Had a good laugh. thanks.
debeers: @Spotdog $AAP --Big Dave update: the auto body guy fancies himself as a "doctor." He called yesterday to say i could see him and that Dave was in "recovery." Its a bizarre process as it needs to be in Cali where the auto thefts are through the roof and then cars are parted out.He's gotta be done by 1st week of September.
Gary: ...
14. $AAP – watch this for a while. Imagine if you bought right now. Where is the stock in 2 weeks?
15. $AZO – same idea.
16. $BURL – buy on 7/13 with a stop at $145ish. Add on a breakout…or maybe the following breakout ...
DrScience: $AAP sitting on the 200 DMA while the 50 DMA making a bullish cross. However, that may not save the stock from falling into the earnings report on 2/21. The company missed badly on last earnings report and auto parts traders don't appear to be sangui ...
woodman: #AutoParts of interest: $DAN $BWA $LEA $ALSN $GPC $DLPH $VC $TEN $AZO $AAP $ORLY $MNRO.
woodman: $AAP $ORLY $GCP $AZO - auto parts retail doing well.
Iceman: #PinAction - the bad news in $AAP is also hitting $AZO
issues: $YY Stop in place. Will wait for green to add. (I wonder why it's green on this chart?) IBD stocks up today: $PRAH $MDXG BO from VS, down $AAP (22%) $YY (5.7 million proposed new shares) $NUS (years ago Dan's bro worked for them but that's not why it's down, ok?) Also I am considering adding to $WDC. But it looks like the 20 day is turning down and there isn't a lot of volume and summer trading is awful long and filled with land mines. Oops and Oops.
DrScience: $AAP has taken a 50% haircut over the past 2 months. Looks like a bottom is in with a higher low and a move above the 8 EMA, and some buying pressure has started stochastics moving up. A $10 move to the projected 50 DMA at earnings time on 8/16 (tentative) offers -- well, let's do the math -- an AUG 115 Covered call at 103.00ish looks like a 15.4% return in a month.
audrina0904: @DrScience $ORLY CarQuest is $AAP, I didnt know any of those stores were still in existence
tjv821: Car part stores playing wack a mole $aap
BocaRick: @tjv821 $aap $ORLY down 18% , leading sector down
Bridget: $AAP $AZO $ORLY this move looks very overdone. I'm waiting and watching for an oversold bounce.
Bridget: Notes: $XLU in a downtrend on the daily now $UNG new 52 week low $BHI - big move after this downtrend, special dividend on 7/7 $AAP $AZO $ORLY - down big on warning $CBOE - new all time high $CX - breakout $CNC - good buy point in this uptrend $CCL $RCL - steady uptrend $BZUN - nice breakout $AABA - steady uptrend IBB XBI - many healthcare stocks looking well today $CALA - breakout $ACHC - higher highs $ALNY - nice uptrend
olveoyl: $AAP M&A chatter..the stock grew wings
Prazan: LURK STOCKS - Lower Left to Upper Right When the market broke lower at the end of August most of the stocks I'd been following lost their clear uptrends, but as the market has stabilized, a new group has emerged. LURK stocks show a lower left to upper right movement in the chart of 6 months or more. I've copied my list below, with brief notes. $AAP Extended above 50 Day $ADBE Clear Uptrend $ALK Consolidating $AMZN Gaps and consolidates $AZO Clear Uptrend $CMG Consolidating $CRM Consolidating $FB Choppy uptrend $HD Consolidating $JBLU Clear uptrend Above 21 day $NFLX Volatile - 20% off highs $NKE Extended above 50 Day $ORLY Clear Uptrend $SBUX Clear Uptrend $TSO Clear Uptrend $UA Clear Uptrend $ULTA Consolidating
Forexpro: Re: $AAP Hi, Friends, As our colleagues Prazan and Woodman have noted recently, auto parts companies have been holding up relatively well. I'm in $ORLY, but SeekingAlpha reports that "activist investor" Starboard Value has taken a 3.7 percent stake in $AAP, and is making the usual encouraging/threatening noises about enhancing shareholder value. I mention it because the chart actually looks as though it has dropped to, but not through, support, and thus could be buyable with reasonably defined risk: http://tinyurl.com/ova5ws7 All the best!
Prazan: $AZO $AAP $ORLY Note that the autoparts tickers are all above their 50 day MA. Maybe I'm about to go from biotechian to autopartisan.
steve71: @Prazan $AZO $AAP $ORLY "autopartisan" is good. Sounds political.
Prazan: @steve71 $AZO $AAP $ORLY Our politics are far too bloodthirsty for me! But I lived for many years in Prague, where one of the minority political parties, polling about 4%, was the "Party of Beer." No, I'm not kidding. The Czechs are serious about their beer. And we're serious about our cars. So AutoPartisan it is!
rtrox54: $AAP has big dogi hold up well. I agree with brokerage sentiment. Could hardly login for hour on one, and the other locked up while executing my trade confirmation. Ugh!
Visit the Trading Forum to join in the discussion.
| | |
| --- | --- |
| Stock Price | $USD 156.07 |
| Change | -0.59% |
| Volume | 904,941 |
Advance Auto Parts, Inc. is a specialty retailer of automotive aftermarket parts, accessories, batteries and maintenance items mainly operating within the United States.
Request Video of AAP
Already a member?
Sign in here.
Earnings
November 12th, 2019 - 2019 Q3 Earnings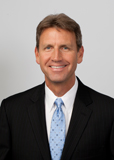 Dan Fitzpatrick
Stock Market Mentor gives you EVERYTHING you need to succeed in the market; all in one place. How easy is that? Dan Fitzpatrick and his elite community of traders share trading ideas, strategies and much more. Dan Fitzpatrick--a world class Technical Analyst, trading coach and regular CNBC contributor--gives you access to all of this with a 14 day FREE membership. Get started TODAY and start trading better TOMORROW with the following premium content:
Nightly video Strategy Sessions with a game plan for tomorrow
Got a stock you want Dan to look at? Just ask.
Patent pending video alerts instantly delivered to you when one of Dan's trading signals is triggered. This is not your typical price alert. This is a short video explaining the action you need to take to make money. No more "Woulda, coulda, shoulda"
Access to over 64,700 stock analysis videos
Access an ever expanding library (64,700) of educational videos that will save you time and make you money
Join a team of friends and traders that have one thing in common; a burning desire to succeed.

Become a Member Today!
Gain immediate access to all our exclusive articles, features, how-to's, discussion group and much more...
Satisfaction Guaranteed!
Your Stock Market Mentor membership comes with a 14 day, no questions asked, 100% money back guarantee!